Visiting South Australia is something that seems to be neglected by a lot of travellers during their time backpacking Australia.
This South Australia Travel Guide will convince you to visit this great state!
The bright lights of the East Coast tempt many backpackers, so, as a result, they miss out on one of the most diverse places to visit in Australia!
I loved South Australia and it was perhaps the most interesting state I visited on an Australia working holiday.
Despite knowing very little about it, I was surprised by the beauty of the places, this includes the weird and wonderful town of Coober Pedy!
There are a lot of things to do in South Australia. These are not confined to the capital Adelaide, which I believe is one of the most underrated cities in Australia!
I recommend you include South Australia on your Australian backpacking itinerary.
Despite the impression, that there isn't that much to do, there are actually some of the best places to visit in Australia located in this amazing state!
Disclosure: This article may contain affiliate/compensated links. For more information, please see our full disclosure policy.
Table of Contents
South Australia Travel Guide
General Info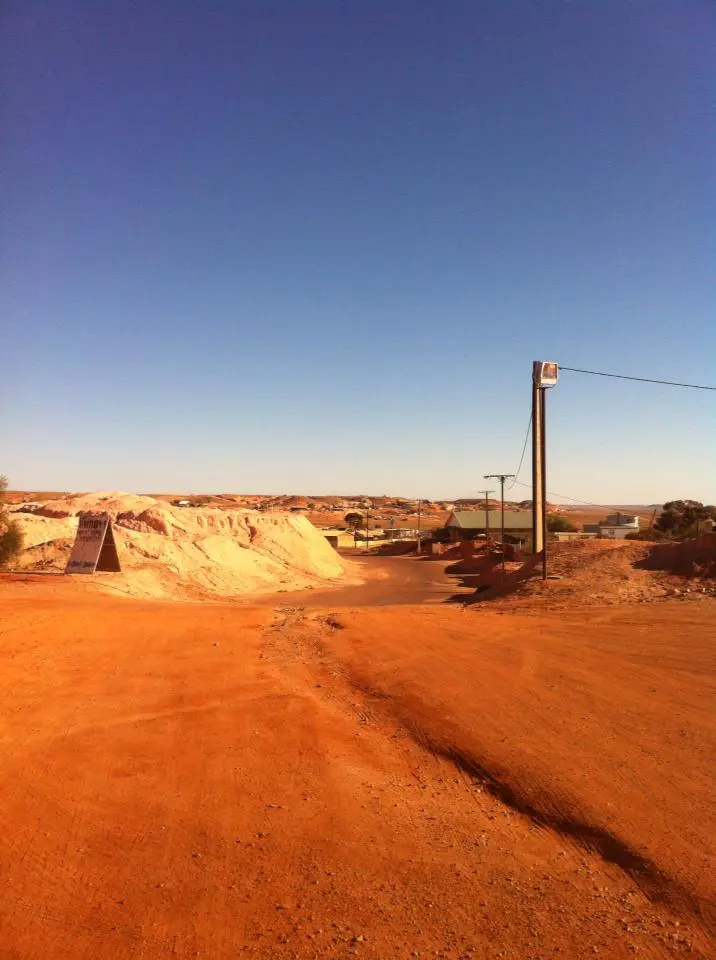 South Australia, as the name would suggest is located in the south of Australia! Previously, it used to include the Northern Territory, before the separation in 1911.
An interesting fact is that South Australia is the only state to share a border with all of the other mainland states. Handy to know if you are planning an Australian road trip!
South Australia is the driest state in the driest continent in the world. As a result, it's not surprising that over 75 per cent of the state's 1.7 million population is located in the metropolitan area of Adelaide! As a result, the weather in South Australia can get quite hot!
The southern part of the state has a Mediterranean climate, while further north it is drier, but in both parts, it can get very hot! For instance, during the summer I was in Adelaide, temperatures reached 46 degrees in the summer.
When I went on an Adelaide to Darwin road trip in the winter, temperatures further north were still around 20-30 degrees.
Be sure to bring sun protection, you will definitely need it! Especially as Australia has some of the highest rates of skin cancer in the world, with two out of three Australians likely to be diagnosed before the age of 70!
Why You Should Visit South Australia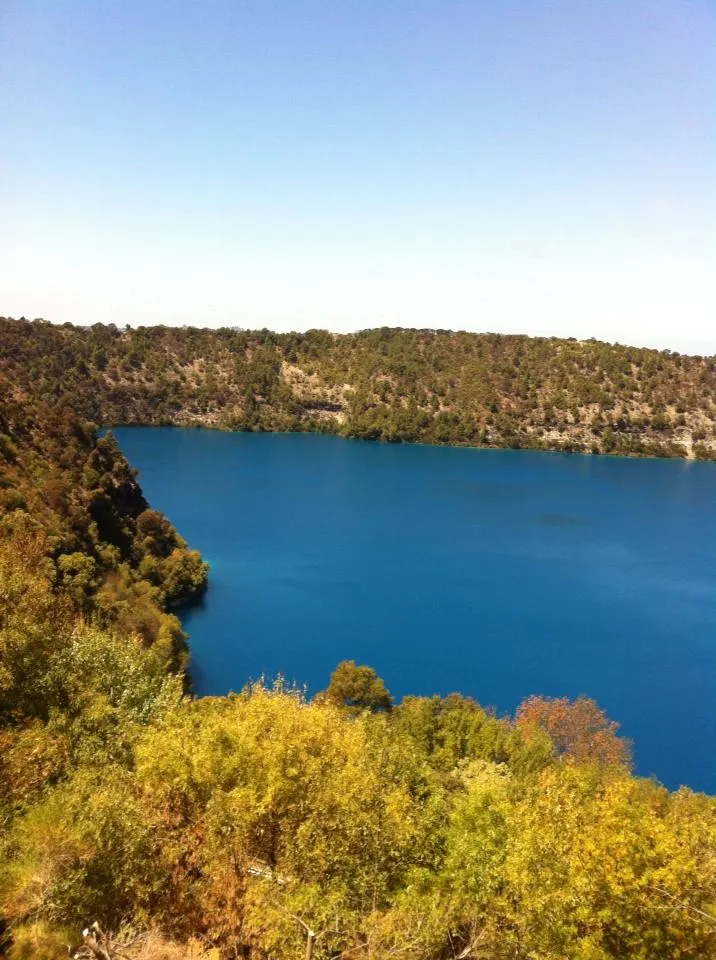 South Australia is one of the most diverse and interesting states in Australia. You have the Mediterranean climate towards the South in Adelaide and Port Eliot, with the barren landscape of the outback to the north.
There is also Kangaroo Island to visit, which makes the state a must-visit in a backpacking itinerary of Australia!
The fact that South Australia is not as heavily visited by backpackers as the East Coast is a bonus in some ways.
For one, it means that there won't be as many backpackers. So, you won't have the ridiculous amount of people you can get at certain hot spots such as the Great Ocean Road or in Sydney!
This is especially true, depending on when you visit Australia. There will be a smaller number of people travelling in South Australia during the winter than in the summer. If you're looking for somewhere to visit during the Australian winter, travelling in South Australia might be an option!
Some of the best beaches in Australia, are in South Australia. Glenelg was a favourite of mine. It's located outside of Adelaide and is easily accessible via tram. Not only is the beach great, but the place itself is really cool, with some great bars and cafes to check out!
Henley is another great beach with miles of unspoilt coastline. There are plenty of beaches to choose from in South Australia!
Visually, South Australia is beautiful and there is a complete range of scenery in the state, from the barren outback to the incredible coastline.
In many ways, the state is a microcosm for the whole country. Apart from the tropical rainforests in Northern Queensland, most of the different climates are present.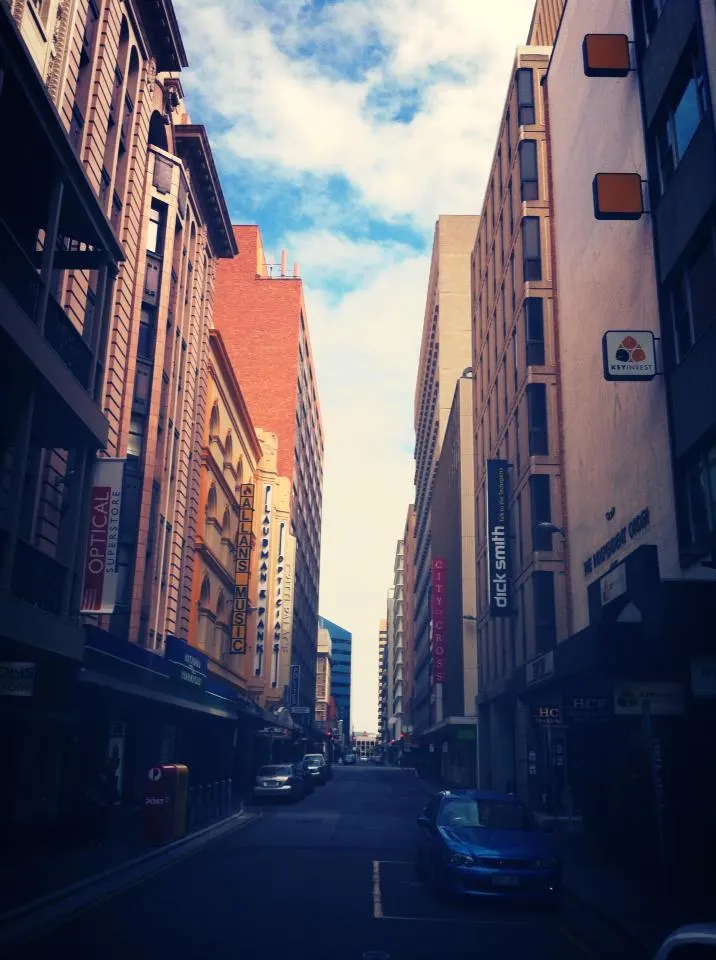 From Port Augusta upwards, the state is a vast wasteland. Some of these areas are so remote, that is highly probable that no human has set foot in certain areas for thousands of years, if ever! Things are a bit more normal south of Port Augusta, but no less spectacular!
There are many unique places to visit such as Blue Lake near Mt Gambier, which is a lake that changes colour depending on the season.
If you love wine, then you will want to head into the Adelaide Hills to check out the numerous vineyards. The Flinders Ranges are also worth visiting for adventurous types!
The coastline of South Australia is among the best in the country. If you're feeling adventurous, you can go shark cage-diving.
If like me, that doesn't appeal to you, the Fleurieu Peninsula is a beautiful area, which includes Port Eliot. This was one of my favourite places in the whole country.
You can go whale watching during a winter visit. While surfing and just laying by the beach are an option during a summer's visit!
South Australia is perhaps the best place to start road trips in Australia. With borders to every state bar Tasmania, Adelaide is the gateway to the rest of the country. A trip to or from Darwin, Melbourne and Perth is highly recommended. The Adelaide to Melbourne road trip is a great one to do!
There are so many reasons to visit South Australia that I could go on and on, but don't worry I'm not!
Hopefully, the previous gazillion paragraphs will provide you with all the wanderlust and desire, you desire, to include this state on your backpacking itinerary of Australia!
Where to Stay in South Australia
There are a number of great hostels in South Australia which I had the pleasure of staying at. This list is not exhaustive, and there are other great hostels in South Australia. However, these are the ones that I personally recommend!
[table id=11 /]
If you don't fancy staying in a hostel while you're travelling in South Australia, check out the latest deals on Booking.com for hotels in the state!
Activities in South Australia
Despite its reputation as a bit of a backwater, South Australia is actually a lively place with lots of stuff happening throughout the year.
There are more events in the summer, such as the Tour Down Under and Adelaide Festival. There is also plenty of stuff going on in the winter as well. Here's my pick of activities you should check out in South Australia!
Adelaide Festival
The Adelaide Festival is one of the biggest Arts festivals in Australia and happens every year during February and March. The Fringe Festival, which happens at the same time, is the second-biggest in the world after the Edinburgh Fringe.
Unfortunately, I left before the festival started, but I would recommend checking it out. But, be sure to book a hostel in advance, or you might have to sleep in a car or some other dodgy contraption!
Shark Cage Dive
The Shark cage dive in Port Lincoln is one of the most popular activities for backpackers travelling in South Australia.
That is if you fancy coming face to face with a Great White!
If you're thinking of driving from Adelaide to Perth, you include a stop at Port Lincoln along the way and potentially include the dive.
If you do fancy doing the dive, it will set you back about $400/500. So it's best to think about whether it's worth the money or not!
Tour Down Under
Unlike the Shark cage dive, the Tour Down Under is completely free. The Tour happens every year in January and lasts around a week.
It takes in routes across the state, before finishing back in Adelaide. As a cycling fan, this was a great thing to witness for me, almost as good as seeing the Tour de France!
Even if you don't like cycling, I would still have a look. You'll be amazed how close you can get to the cyclist and how fast they are travelling.
You can even pick some freebies, such as hats, key rings and bags, which are given away in the fan park!
Vineyard Tour
South Australia is the wine capital of Australia, so you should visit one of the many vineyards while you are here!
Unfortunately, I don't follow my own advice, so I never visited one of the vineyards.
However, if you are a wine lover and want an interesting day out from Adelaide, then visiting a vineyard is the way to go!
Whale watching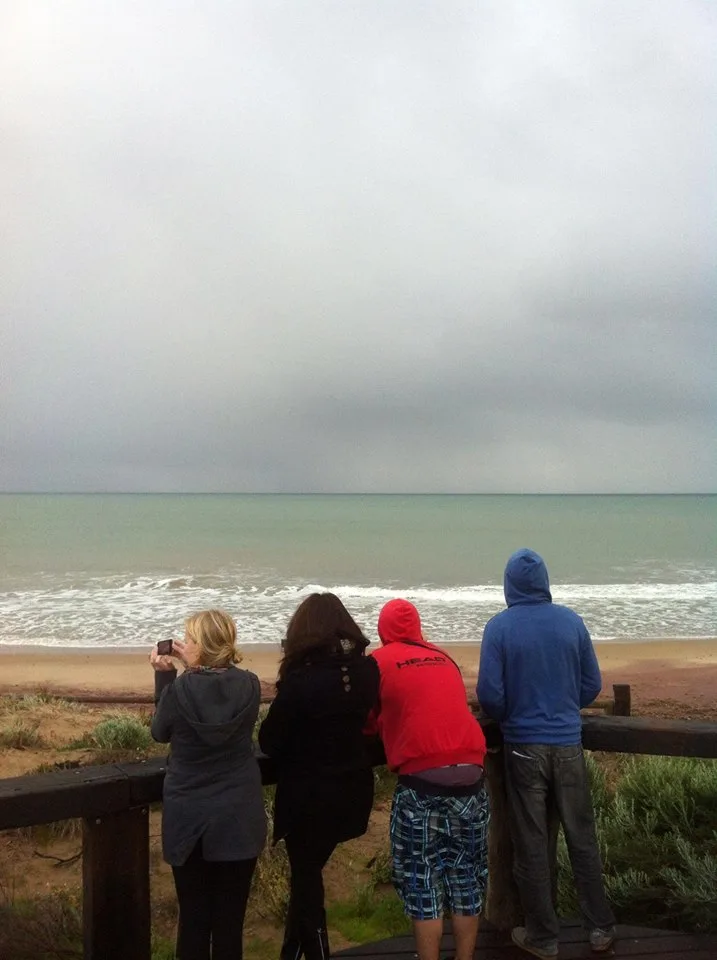 You can only go whale watching during the winter. The whales head close to the shoreline in Port Elliot, to give birth to their offspring.
If you're lucky you may see numerous whales close to the shore, or you could just see a few in the distance as I did.
Either way, it was a cool experience and an underrated activity to do while travelling in South Australia!
Where To Go in South Australia
There are a lot of places to visit in South Australia. From the capital to Adelaide to the numerous peninsulas that make up the state, there are a lot of places for you to go!
If you fancy something more adventurous, you can venture into the outback. It makes up a big chunk of South Australia and has interesting sites such as Coober Pedy, and fossil sites at Naracoorte, which are UNESCO World Heritage sites.
Adelaide
As the capital of South Australia and the biggest city in the state by far, you will definitely end up in Adelaide at some point while travelling in South Australia!
You can spend 3 days in Adelaide and see a lot of the city, which is great if you're short on time.
In my opinion, it is the most underrated city in Australia. It may not have the incredible sights of Sydney or the culture of Melbourne, but if you're wondering what to do in Adelaide, well, there is a lot of stuff you can do!
Adelaide Botanic Gardens are perhaps the best in the country, while a trip to the Adelaide Hills, offers incredible views of the city! The Hills are also home to numerous wineries, which is a great way to spend a day!
There are also numerous beaches to visit, with Glenelg and Henley as particular favourites for me!
Read more: Adelaide Travel Guide
Coober Pedy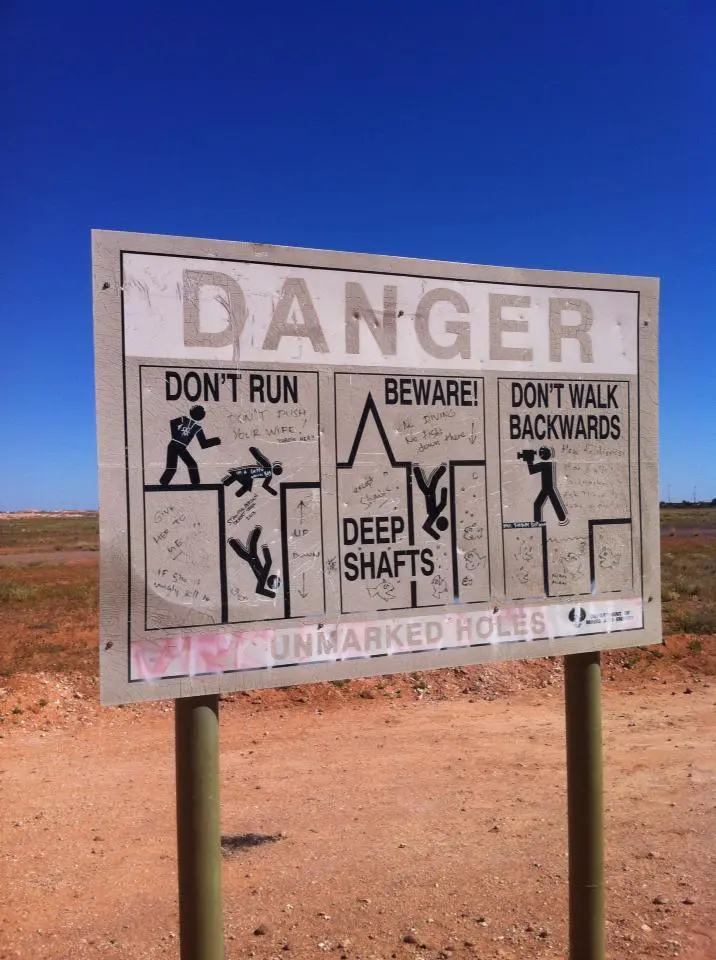 Coober Pedy is quite possibly the strangest place I've visited! Nothing quite prepares you for arriving in this town in the middle of the outback and one of the best places to visit in Australia!
It only exists because it is home to the biggest opal field in the world. Being in the middle of the desert has its issues, which is the reason why the majority of the houses are underground!
A tour of these underground houses is definitely worth the money. They were much better than I expected and reminded me of the houses in Tatooine.
If you want to live like the folks from Star Wars, this is the place to go!
For a small mining town, there are many interesting things to do in Coober Pedy. Checking out the golf course and Josephine's Art Gallery are definite must-dos!
Travelling in South Australia is not complete without a visit to Coober Pedy, as far as I'm concerned!
Read more: Coober Pedy Guide: The strange town in the Desert
Hahndorf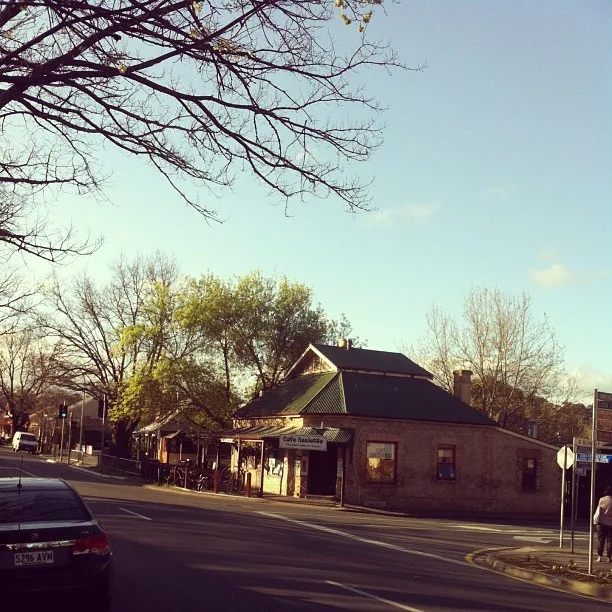 Hahndorf is a little town that is located in the Adelaide Hills, which overlooks the city of Adelaide. Hahndorf is one of the more unusual places to visit in Australia, as it is a German town.
It was founded by Prussian settlers in 1838 and is Australia's oldest surviving German settlement!
The German influence is obvious, especially in the architecture. There are many restaurants that serve German cuisine, which you should check out!
Visiting Hahndorf is a great way to get out of Adelaide for a day and see somewhere different. It's worth visiting just for the food alone, you won't regret it!
Kangaroo Island
I didn't get to visit Kangaroo Island while I was travelling in South Australia. However, I would still recommend it as one of the best places to see in South Australia.
A friend of mine did some WWOOFing there for 2 weeks and absolutely loved it. He said the people and the scenery were great! So if it's good enough for him, then it is definitely good enough for you!
There are a number of interesting places to visit on Kangaroo Island. Seal Bay and Flinders Chase National Park are among the top attractions on the island. You can also visit one of the best South Australian beaches at Vivonne Bay too!
As the name suggests, there are a few kangaroos on the island, so if you're yet to see these crazy animals, then you will definitely see them here!
Port Elliot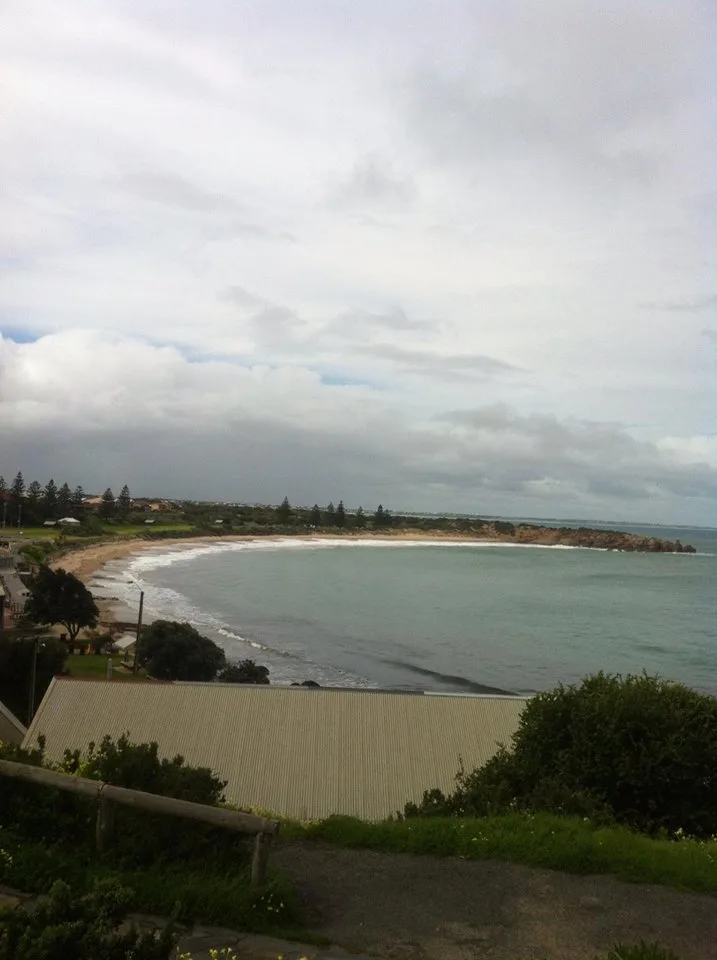 Port Elliot is a small town on the Fleurieu Peninsula, although it's small it is definitely worth visiting. Even in the summer or the winter, there are a lot of things to do.
If you come in the summer, there will be more travellers, but you will have better weather. You will also have the opportunity to practice or even learn surfing in Horseshoe Bay, which is one of the best landmarks in South Australia due to its beauty.
The winter is considerably colder, but it allows you to go whale watching, which is something I recommend. Between May and October, scores of Southern Right Whales venture close to the shore to give birth to their offspring.
In some cases, they get very close to the shore and you could potentially see them from your hostel window!
How Much Does It Cost to Travel in South Australia?
Travelling around South Australia should be cheaper than in other states such as Victoria and New South Wales. Melbourne and Sydney are the two most expensive cities in Australia, and other cities such as Adelaide and Brisbane are cheaper.
That is certainly true of eating or drinking out, prices in South Australia are more reasonable than in other big cities. Expect to pay around $2/3 less than in Melbourne and Sydney if you eat out.
Accommodation is certainly a lot cheaper in South Australia. If you spend the winter here, then expect to pay as little as $20 a night in some hostels.
That price does increase in the summer, but the majority of hostels should still be charging under $30 a night for a 6-bed dorm.
Food shopping can be reasonably cheap in South Australia, although that depends on what you're eating. Coles and Woolworths are the best supermarkets to find cheap deals.
The backpacker staple food of pasta, is very cheap, with 500g bags costing around 60 cents!
If you are staying in Adelaide, a tip would be to check out the Central Market. Generally, you can find a few bargains here, and the produce is all locally sourced.
It's open every day except Monday and Sunday. If you go later in the day, then you can pick up stuff a bit cheaper as well!
Concluding Thoughts
Going to South Australia might not be the first place people think of visiting in Australia, but it should definitely be included.
The state is very diverse and there are many interesting places to visit.
As a bonus, travelling around South Australia is cheaper, than backpacker-heavy hotspots such as the East Coast.
This should all be taken into consideration when you are planning your Australia trip. All I can say is that if you do include South Australia on your trip, you won't regret it!
For more detailed information about travelling in South Australia, click here to get the Lonely Planet South Australia & Northern Territory (Travel Guide)
Pin For Later
Tom is a travel addict who first left England to spend a year Down Under. Not satisfied with this, he then went to New Zealand, about as far away from home as he could get. He is now planning his next adventures in Europe and Canada while maintaining this blog. Check out the about me page to learn more!