Choosing the best beaches in Australia is a difficult task due to the quality and quantity of the beaches.
I have to say before I visited Australia I was never much of a beach-goer.
As an Englishman, we don't really have the weather to make use of our beaches.
There's also another reason:
The beaches in England are simply not that good. There are some good beaches in the country, but compared to the beaches in Australia, they are a long way behind in terms of quality!
What I imagined when I went on my Australian Working Holiday Visa were golden beaches and the blue sea. This is what's advertised and it's true, no matter where you go, you can find a great beach!
If you're planning on backpacking in Australia in the foreseeable future, check out this list before you head to a beach!
Table of Contents
Best Beaches in Australia
New South Wales
Bondi Beach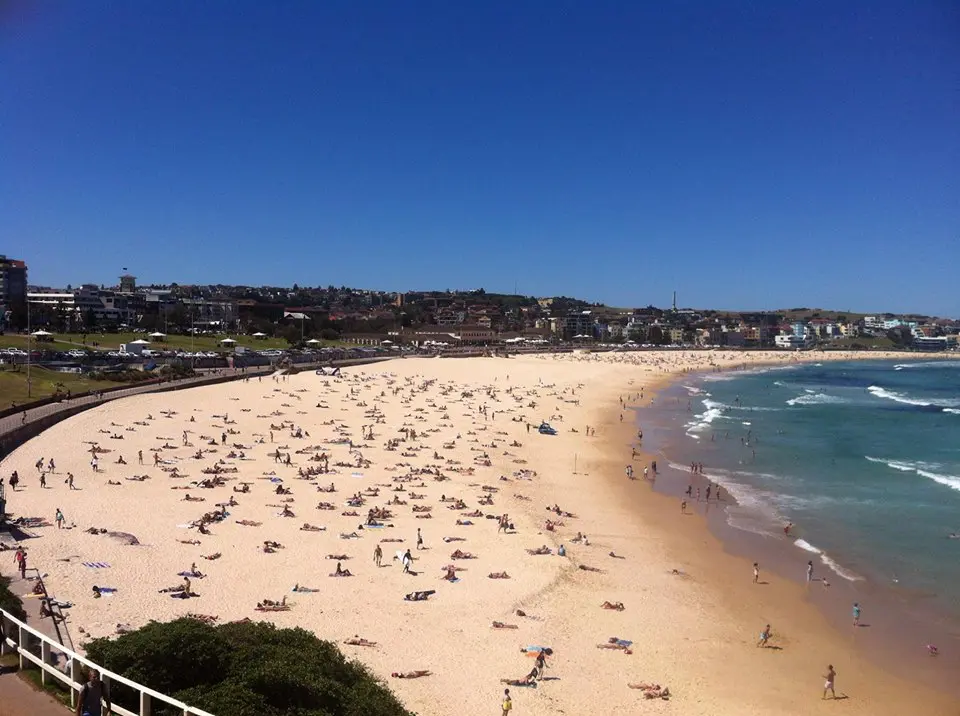 No list of the best beaches in Australia would be complete without Bondi Beach. Not only is it one of the best in Australia, but it's also one of the best beaches in New South Wales too!
It's the most famous beach in Australia and one that every backpacker should visit during their trip to Australia.
It's a fair walk from the centre of the city, but there is public transport available to get you there quicker. I wasn't overly impressed by the beach, I guess it didn't live up to my high expectations for it. It was quite busy when I went as well, and I prefer quieter beaches.
With that said, this is somewhere that you should still visit. It's one of the cultural icons of Australia, and the Bondi to Bronte Ocean walk is absolutely stunning!
If you have kids, Bondi is one of the best beaches in Sydney to head to. There is a gated playground and a children's ocean pool at the North end of the beach!
Byron Bay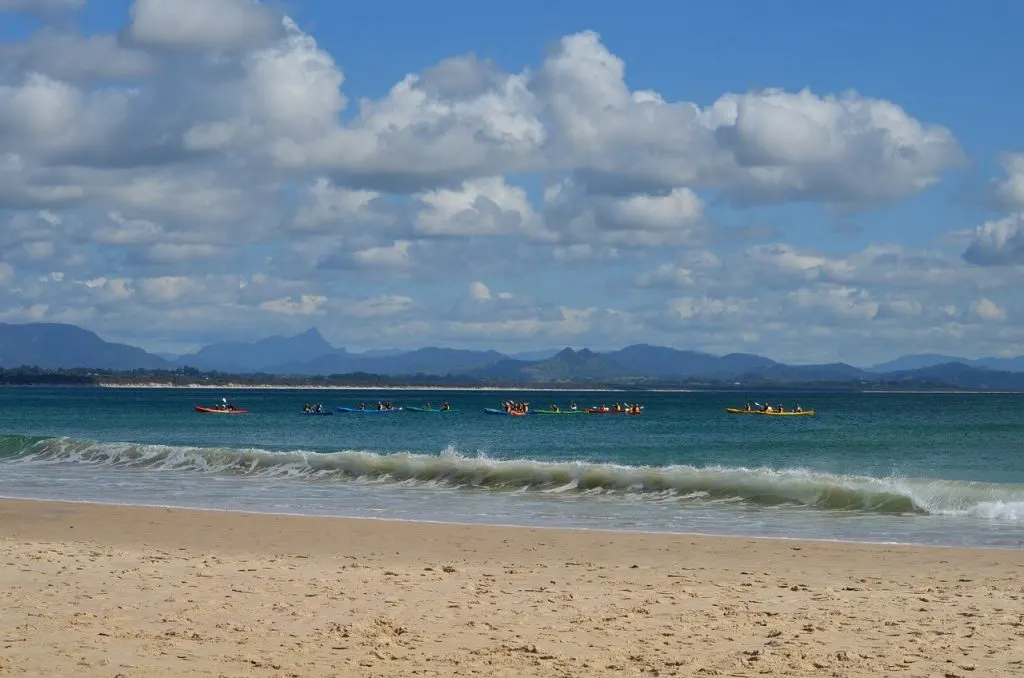 Byron Bay is one of the most iconic places to visit in Australia. Famous for its surf and alternative lifestyle, Byron Bay is a Mecca for backpackers in Australia!
There are 5 beaches to choose from in Byron Bay, but it's the Main Beach which gets the bulk of the attention.
It offers great surf, golden sand and gorgeous sand, and is an ideal place to watch the sunset too!
Byron Bay has some of Australia's beaches on its doorstep, and if you're a beach aficionado, it's somewhere you can't afford to miss!
Tamarama Beach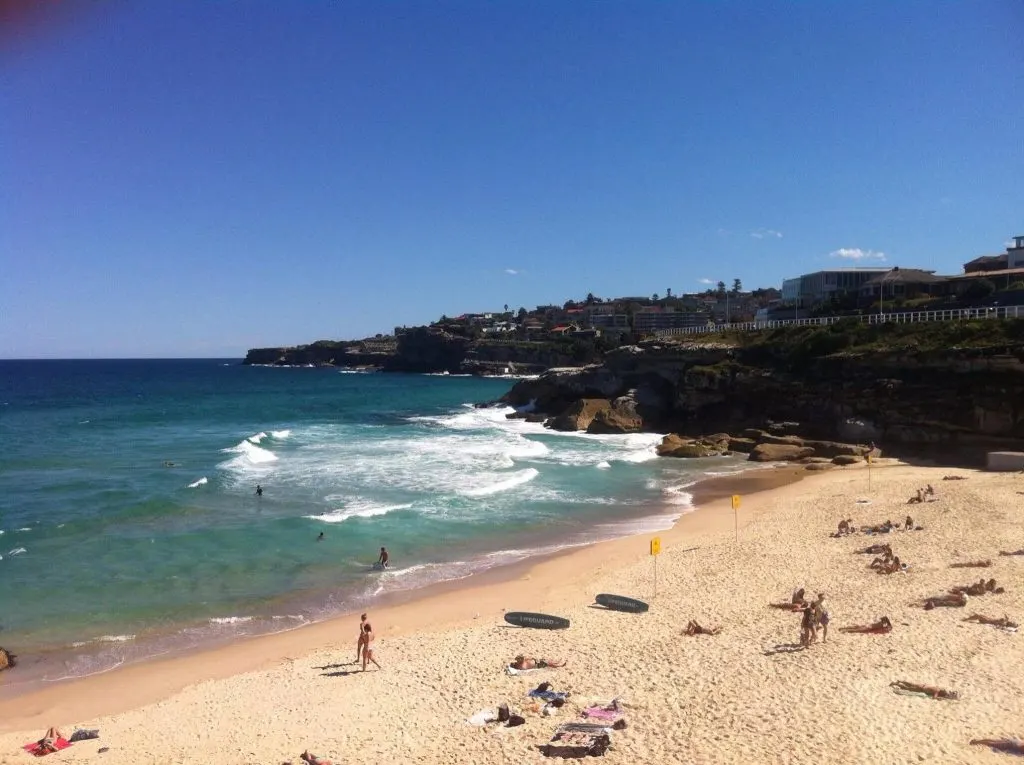 If you've ever watched an episode of Bondi Rescue, you will be familiar with Tamarama.
On the show, it's depicted as a glamorous and relaxed beach, in contrast to the hustle and bustle of Bondi, it's even known locally as 'Glamarama!'
Tamarama is in the middle of the Bondi to Bronte Ocean Walk, which is an absolute must if you are in Sydney!
I liked it, primarily because it was less crowded than Bondi, which helped me to relax better.
The scenery around this area is fantastic, and is one of the reasons why it's one of the top beaches in Australia!
Northern Territory
Mindil Beach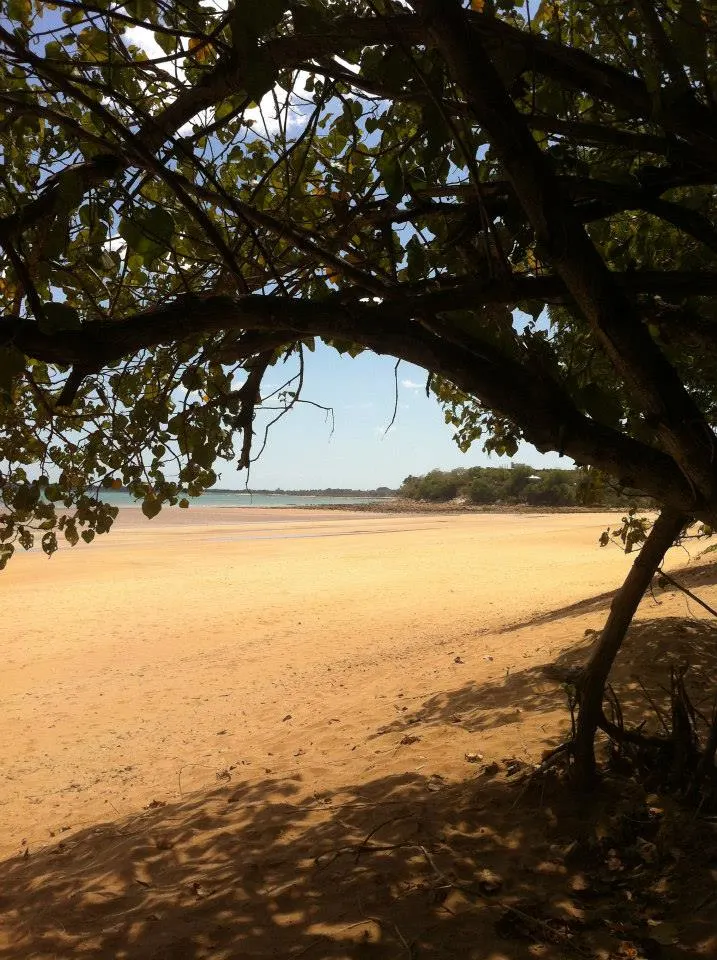 There aren't many beaches in the Northern Territory, but Mindil Beach is definitely one of the best. If you're going to visit Darwin, you absolutely have to visit here!
Mindil Beach is famous for a number of reasons and one of them is the sunset. It's an incredible sight and definitely one of the best sunsets I have seen while I've travelled the world. The beach is also famous for its night market, which is held in the dry season.
If you love beaches with character and culture then visiting Mindil Beach is a must!
Queensland
Surfer's Paradise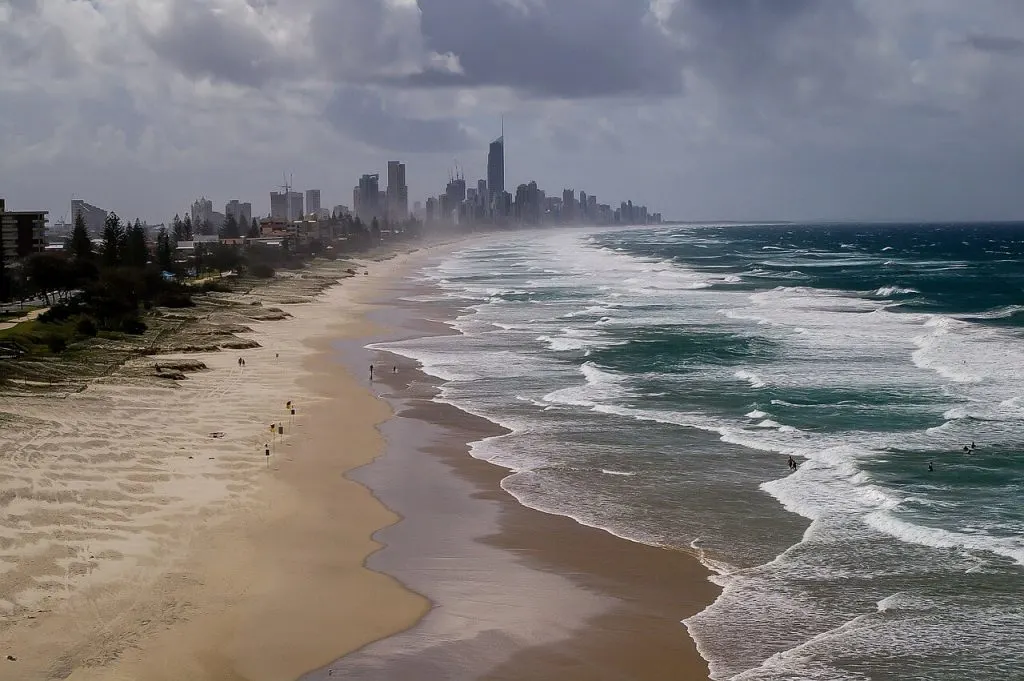 Along with Bondi Beach, Surfer's Paradise is one of the beaches that most people think of when they think of Australia. Surfer's actually refers to just a part of the beach that stretches down the Gold Coast, but it is the most popular.
When you think of wanderlust quotes that inspire you to travel to new places, Surfer's Paradise is what you'll have in mind!
If you decide to visit the Gold Coast, Surfer's is the place to go if you're looking for a good time! There is everything you would associate with a major city, squeezed into a few square miles!
If the action at Surfer's is too much, then I would recommend heading down the beach in either direction. The suburb of Southport is a 20-minute walk along the beach and is not as busy.
The opposite direction takes you towards Miami Beach and Burleigh Heads, which is a great place to visit in its own right!
Burleigh Heads Beach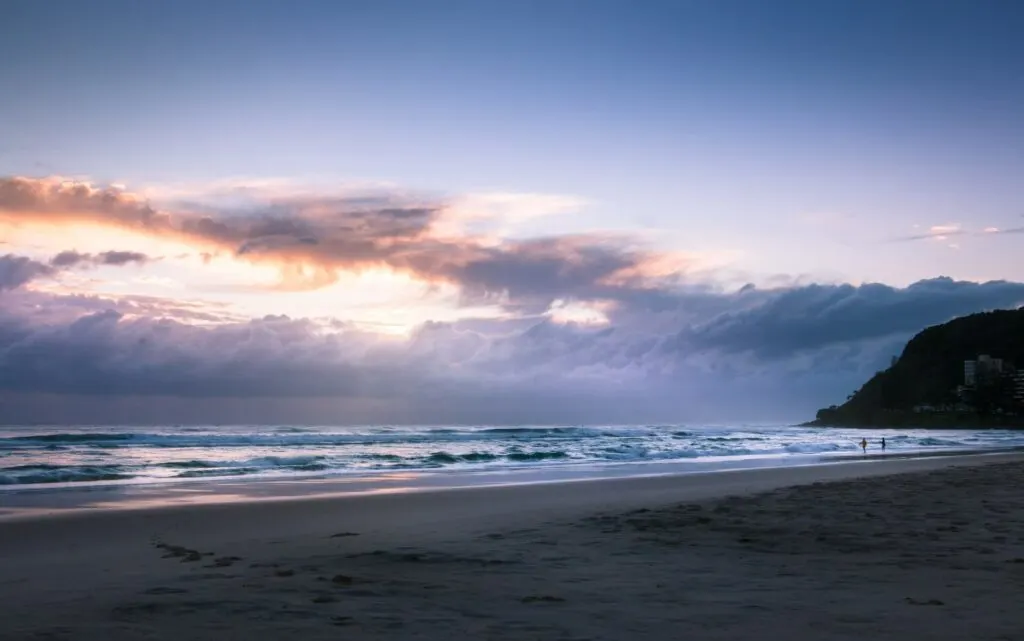 I mentioned Burleigh Heads above and for good reason. The area is absolutely spectacular and it's home to some of Australia's best beaches. Burleigh Heads is on the Gold Coast and is away from the hustle and bustle of Surfer's Paradise.
It's a long walk from Surfer's to Burleigh Heads, so it's best to take public transport, but you won't be disappointed. The beaches here are great and with the added bonus that they are less crowded than those in the middle of the Gold Coast!
If you love a beach with a view, then visiting the beaches at Burleigh Heads is a must-do if you are travelling on the Gold Coast!
Hervey Bay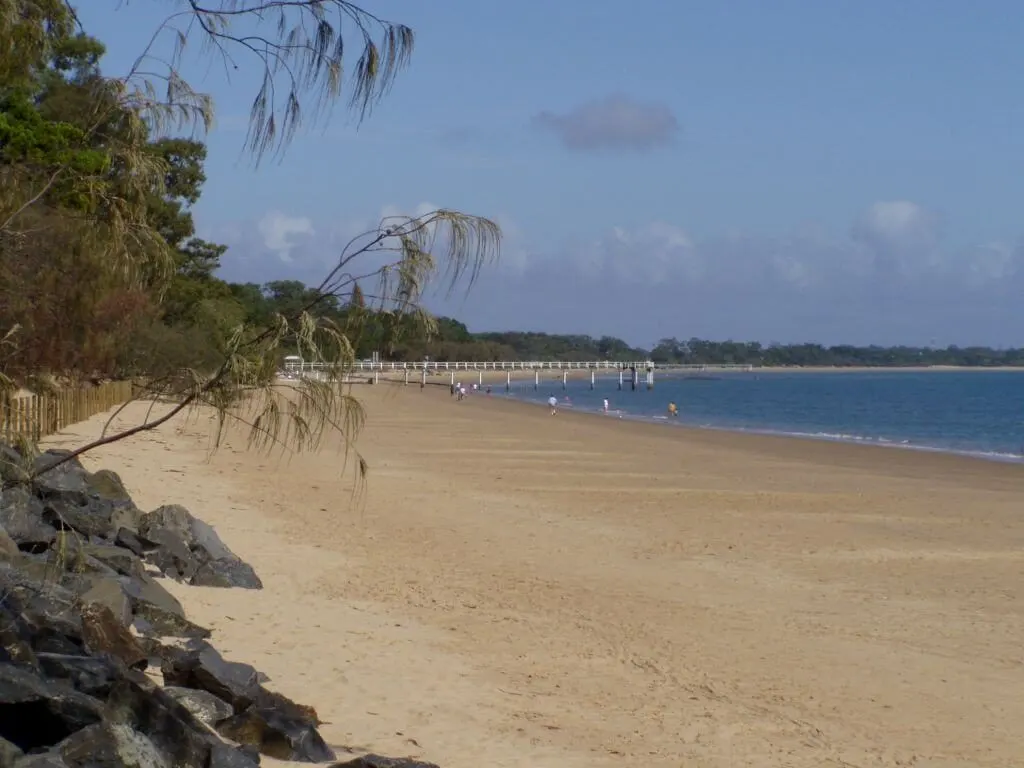 Hervey Bay is probably another place people would not include as one of the beaches to visit in Australia.
However, I loved the place and thought the beach was absolutely beautiful and to boot, it wasn't all that busy!
Getting to Hervey Bay is a bit of a task, it's a long journey by bus and there isn't much to do. However, that shouldn't stop you from enjoying the beach!
It is very picturesque and with fewer people than on other beaches, it means you can have a large section of the beach to yourself!
Hervey Bay is mainly a stop-off for backpackers on their way to Airlie Beach and Cairns, but those few days spent here can be used to go to the beach and relax.
Hervey Bay is the perfect place to recharge your batteries on the beach before you head to the more party-oriented places further north!
Main Beach, Noosa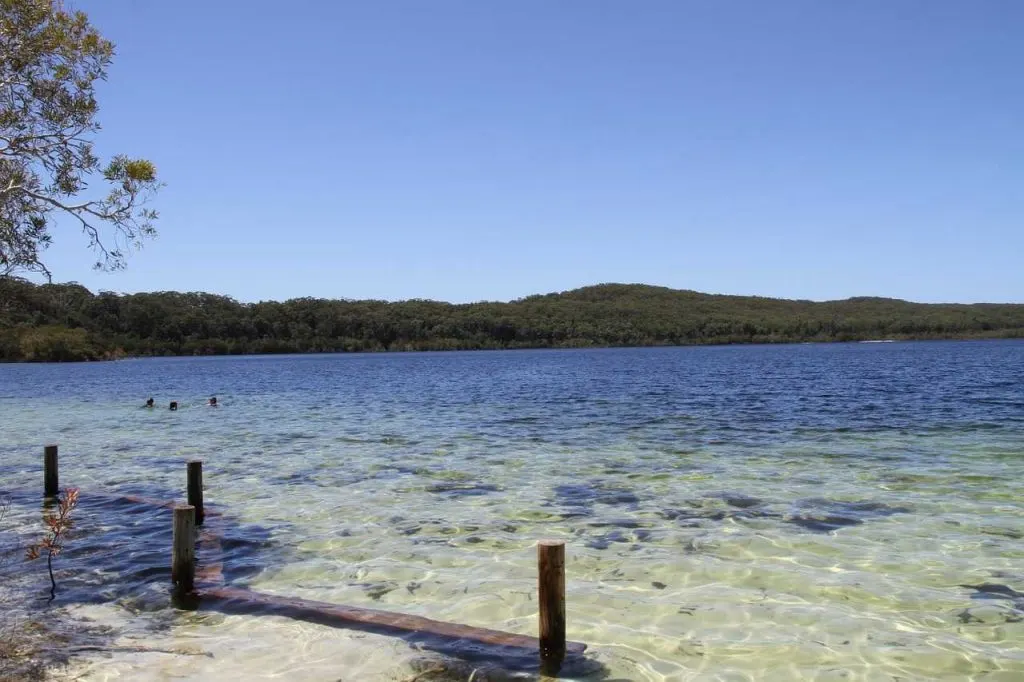 Noosa is one of the most popular places to visit in Queensland, and it's not hard to see why.
One of the main reasons is the amazing main beach. It is the stereotype of the ideal Australian beach. Glorious golden sand and beautiful turquoise waters make it a picture-perfect location!
The beach is easily accessible from the main town of Noosa. As well as swimming, the beach offers excellent conditions for surfing, or if you just want to relax in the beautiful surroundings you can!
One of the good things about Noosa is its north-facing direction. This means the beach is more sheltered than other beaches on Queensland's Sunshine Coast, which makes it a viable beach to visit all year round!
South Australia
Glenelg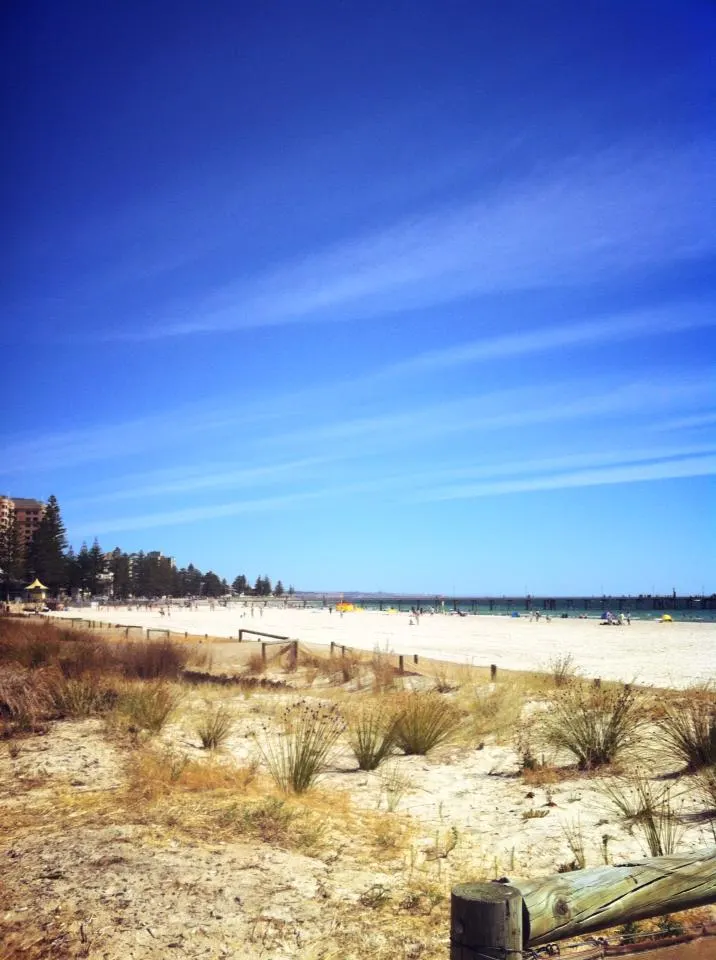 Glenelg is a beach most people will be unfamiliar with, and certainly not one they would associate with one of the best beaches in Australia! It may not have the lustre of Bondi or Surfer's, but it is great nonetheless.
Glenelg is located a few miles away from the centre of Adelaide and is easily accessible by the city's excellent tram service! In the summer, the place is busy, but there is a lot to do.
The jetty offers great spots for jumping into the ocean and there are also plenty of volleyball nets about.
The hot South Australian summer makes this the perfect place to relax and frolic in the ocean. Glenelg itself is a lively beach town with lots of shops and restaurants to explore and the nightlife is not bad either!
Henley Beach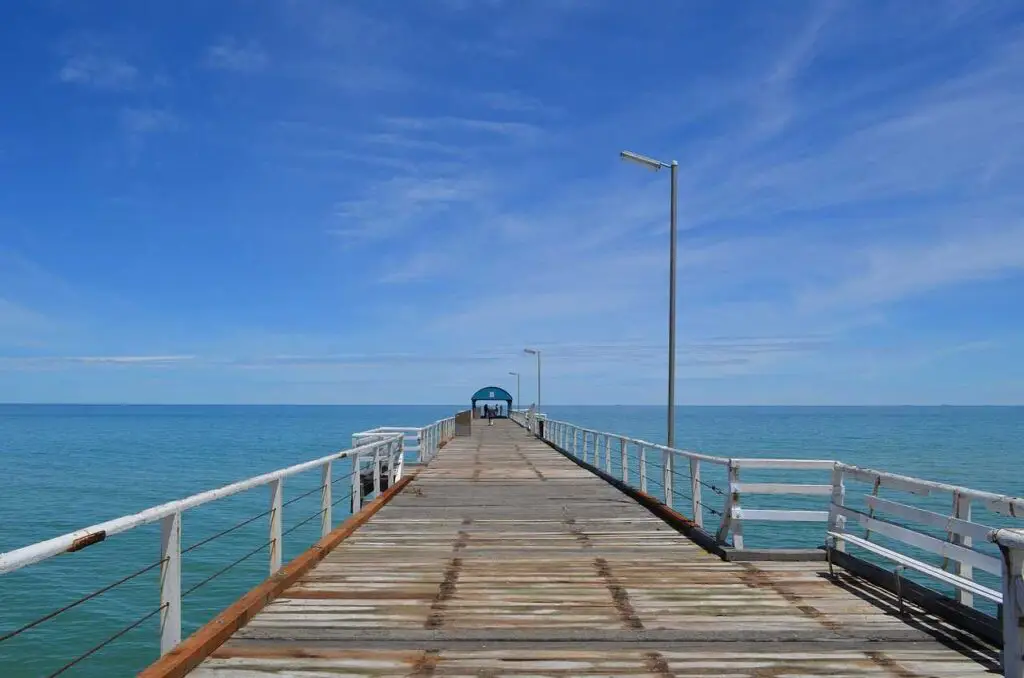 As well as Glenelg, there is another beach within reach of Adelaide city centre, Henley Beach.
Henley is further than Glenelg, you won't be able to get the tram there, but it's not too far. You can cycle there in 30 minutes from the centre of Adelaide.
It's one of the best beaches in South Australia for a number of reasons. It's a long strip of sand, so there is a lot of room. Plus the views are spectacular.
The surrounding area also has a number of cafes, restaurants, and bars for you to check out too if you're feeling peckish.
Henley Beach is a good alternative to Glenelg and is one beach you must visit while you visit Adelaide.
Port Elliot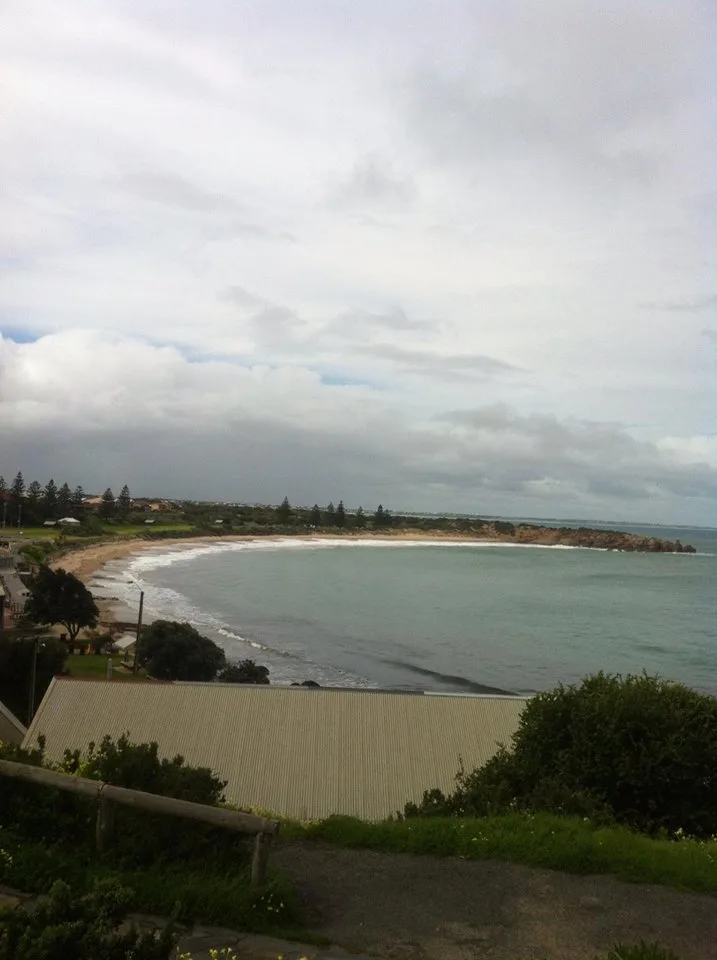 Port Elliot is without a doubt one of the best places to go in South Australia! The beach is one of the main reasons.
Here's why:
The beach offers spectacular views of the Fleurieu Peninsula and is worth visiting during the summer or winter months.
You can go surfing at the beach, relax, or go for a swim in the beautiful waters. If you visit during winter, you'll have the opportunity to do some whale-watching too, which is an incredible experience!
All of this makes Port Elliot one of the best beaches in Australia and one you must visit!
Tasmania
Bay of Fires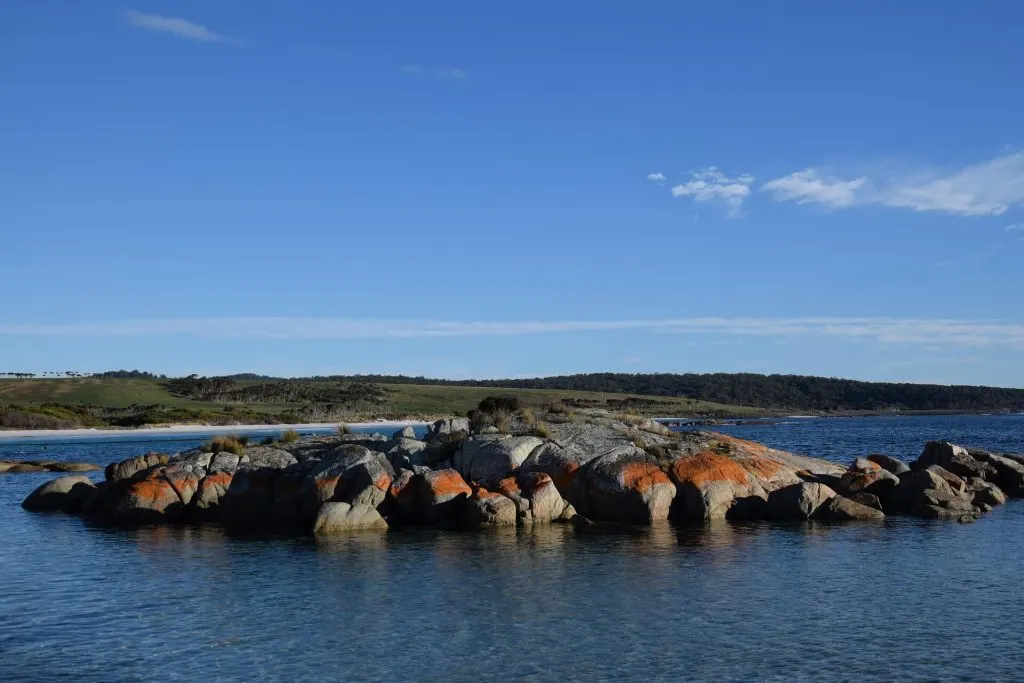 Bay of Fires is a beautiful beach on the Northeast coast of Tasmania.
There are a number of beaches in the bay, and they are all scenic. The rock formations with orange tinges to them, really give the beaches a distinctive feel!
One of the good things about the rock formations is that they are ideal for climbing, and offer a good vantage point to see the rest of the bay.
The waters here are a beautiful blue colour, and with golden sand, it's an ideal place to spend a few hours while you're in Tasmania.
Wineglass Bay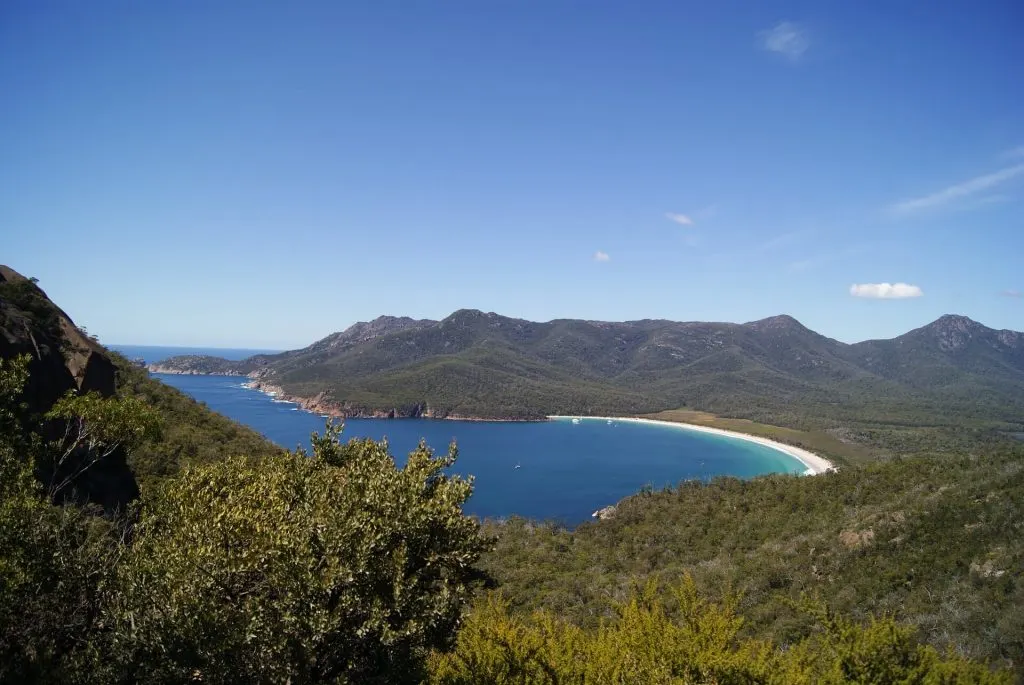 Wineglass Bay is undoubtedly one of the most beautiful beaches in Australia.
Pictures of the bay are often used in advertising campaigns for Australia, and it's not hard to see why!
Located in Freycinet National Park, Wineglass Bay is remote and not easy to get to, but it's worth it for the views alone!
Due to its remote location, the bay can be empty if you get up at the crack of dawn for sunset! It will get busier as the day wears on, but that doesn't detract from the beauty of the beach.
You can hike to The Lookout for an amazing overview of the beach. It's a 45-minute walk, but you will be rewarded with some stunning views if you complete it!
Victoria
Bells Beach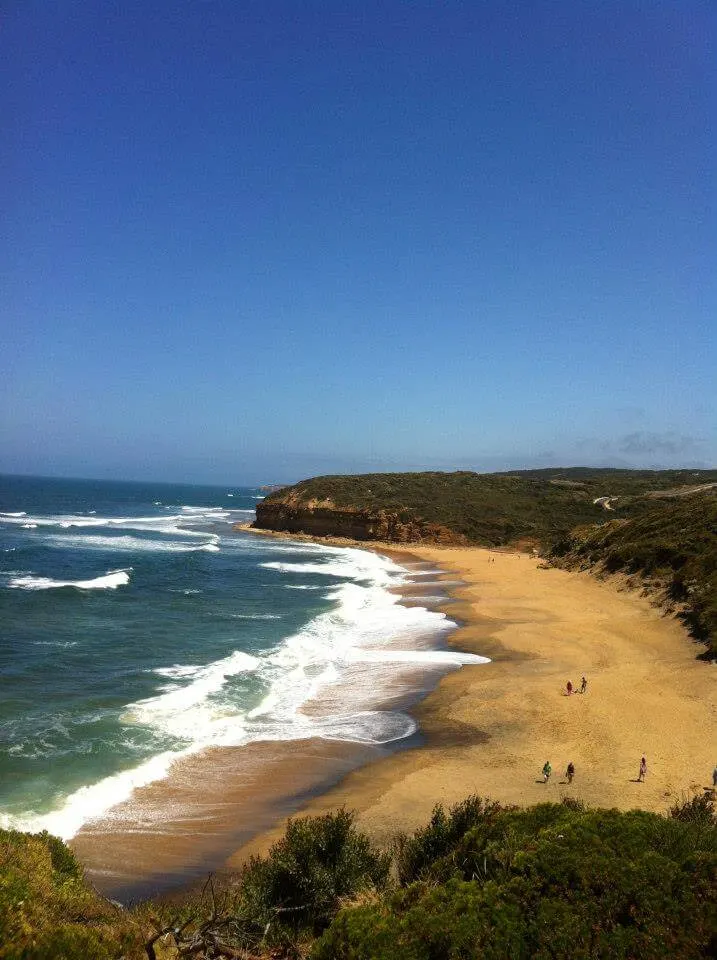 Bells Beach is probably the most famous surfing beach in Australia. It has played host to a surf competition since 1963, so it's a mecca for surf lovers! This is one of the best places to stop on the Great Ocean Road, to soak up the views here.
If you love surfing, you have to visit Bells Beach. The surf here is legendary and among the best in Australia. If you're a beginner then take care, as the rip is very powerful here and you can get into trouble quickly.
The scenery and the legendary nature of the beach combine to make Bells Beach one of Australia's best beaches!
Squeaky Beach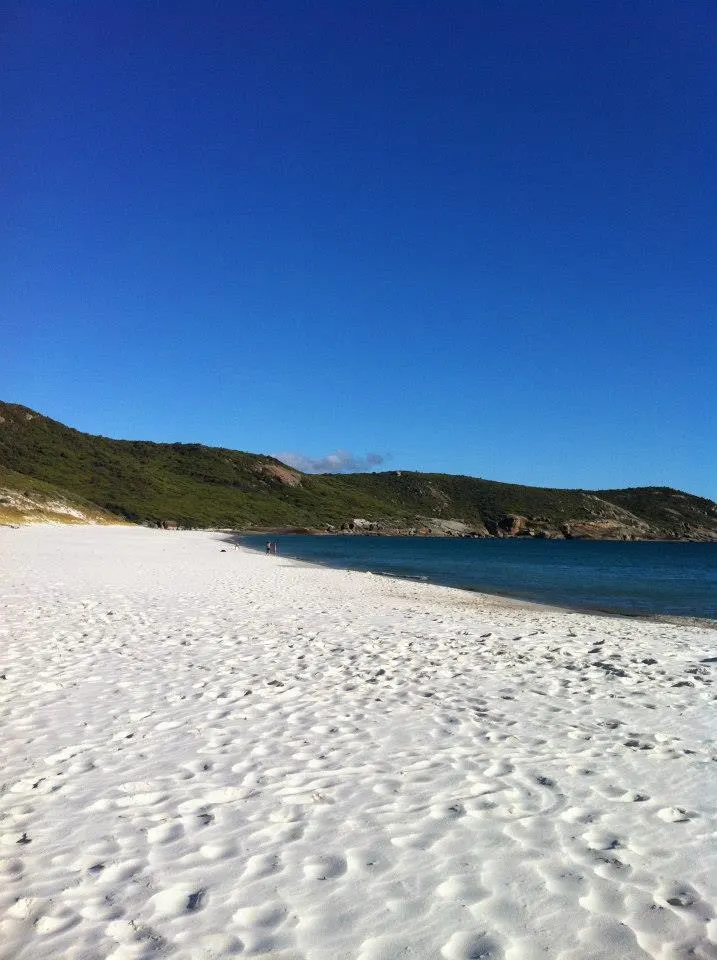 You may be wondering why it is called squeaky beach.
Well, it's quite simple really.
When you walk on the sand it emits a squeaking sound! Strange but amazing! This alone makes it one of the best places to visit in Australia for me!
Squeaky Beach is located in Wilson's Promontory, which is the southernmost point of mainland Australia. It is about a 3-hour drive from Melbourne and it is well worth it. It is one of the most beautiful parts of Australia that I visited.
The sand is so white it's as if you are on a tropical island and the spectacular setting makes you feel like this is the case. Although it is a bit out of the way, you will not regret a visit here, even if it's for the novelty of hearing a squeaking noise while you walk on the beach!
St Kilda
Travelling to Melbourne, I was looking forward to checking out the beaches in the city. Despite its big size, there aren't that many beaches in Melbourne. St Kilda is the biggest in the city and although it's not amazing, it's still a good beach.
The surrounding area is a haven for backpackers and there are lots of things to do in St Kilda. Checking out the nearby Luna Park and the penguin parade at night should be two you do while here!
St Kilda is a great beach if you are living in Melbourne, as it's on the tram line and not too far from the CBD!
Western Australia
Cable Beach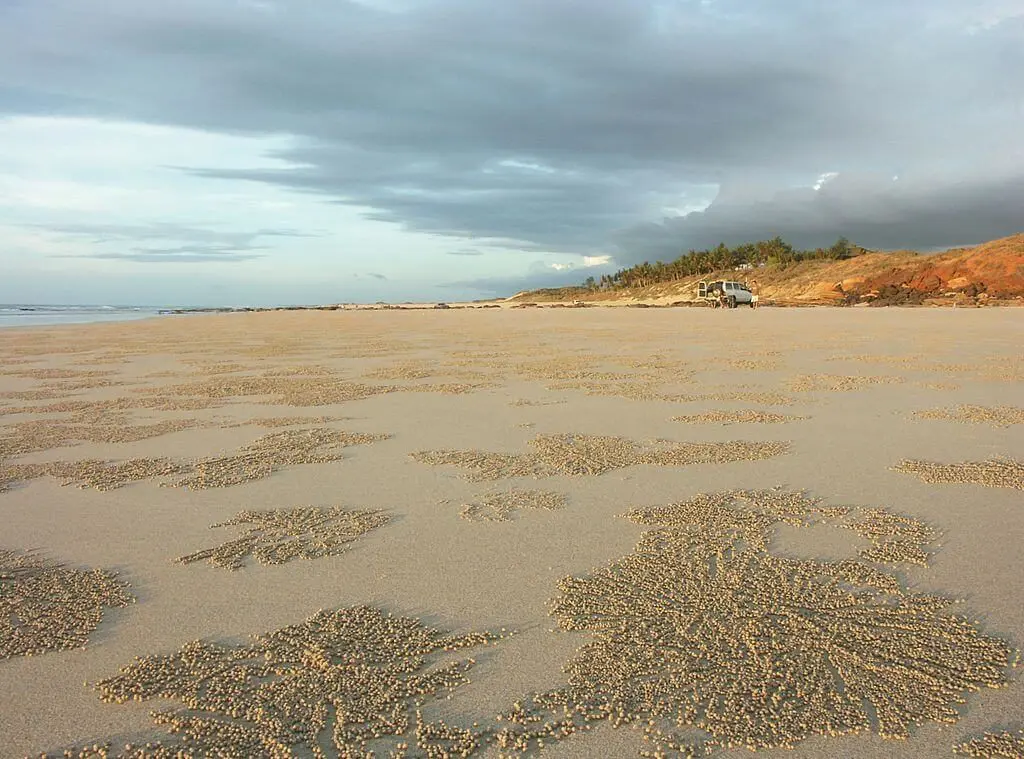 Cable Beach should be high on any list of the top beaches in Australia.
Located in Broome, it is a long beach that is ideal for relaxing, or playing any number of beach sports, such as football or cricket!
The beach is bounded by beautiful sand dunes and red cliffs, making it one of the most picturesque of Australia's beaches.
Cable Beach is a great place to catch the sunset. You can see some spectacular sunsets here, as the sun turns different shades of red and purple!
If you believe clothes should be optional at beaches, you're in luck! There is a nudist section of the beach towards the North end of the beach and continues on down to Willie Creek, as hard as that is to believe, that is the actual name!
Cottesloe Beach
Cottesloe Beach is arguably the best of the beaches close to the centre of Perth.
The beach is popular with locals, which means parking spots are at a premium if you plan on driving there.
However, once you're there you'll find a beautiful beach with golden sand looking out onto turquoise waters. There are plenty of things to do around the beach too.
You can get some fish and chips at one of the nearby cafes, or sip a glass of wine and watch the sunset go down over the Indian Ocean!
There's no doubt Cottesloe Beach is one of the most beautiful beaches in Australia!
Turquoise Bay
Turquoise Bay in Exmouth is undoubtedly one of the best beaches in Australia.
The bay is located close to the Ningaloo Reef, which means you can go snorkelling in the waters if you wish.
The beach is in the Cape Range National Park, and as the name suggests has turquoise waters and golden sand.
It's an ideal beach to relax at or go swimming, and one you must visit if you're in Western Australia.
Frequently Asked Questions
What is The Most Beautiful Beach in Australia?
This is a subjective question. One person's favourite beach is another person's worst. However, for me, it would have to be Burleigh Heads Beach. It was one of the first beaches I visited in Australia, and its beauty has left an indelible mark on me ever since!
What is The Most Popular Beach in Australia?
There is no doubt that Bondi Beach is the most popular beach in Australia. It's the one every tourist knows no matter where they come from, and it is one place almost everyone wants to visit in Australia.
How Long Would It Take to Visit Every Beach in Australia?
Which Australian City Has The Best Beaches?
Sydney is the city with the best beaches in Australia. Not only is there Bondi Beach, but Tamarama and Bronte are on the same coastal walk. While you can visit Coogee and Manly Beach as well!
Which Beach Has The Whitest Sand in Australia?
Concluding Thoughts
I'd like to emphasise again that this is very much not a definitive guide to the best beaches in Australia. It is simply a list of ten beaches that I particularly enjoyed whilst in Australia.
That said, I would highly recommend visiting these places. Not only are the beaches fantastic, but the surrounding areas are beautiful and offer a lot to do!
Is there a beach I left off this list? Have you been to Australia? What was your favourite beach in Australia? Let me know in the comments below, I'd love to hear your thoughts!
Need Travel Insurance?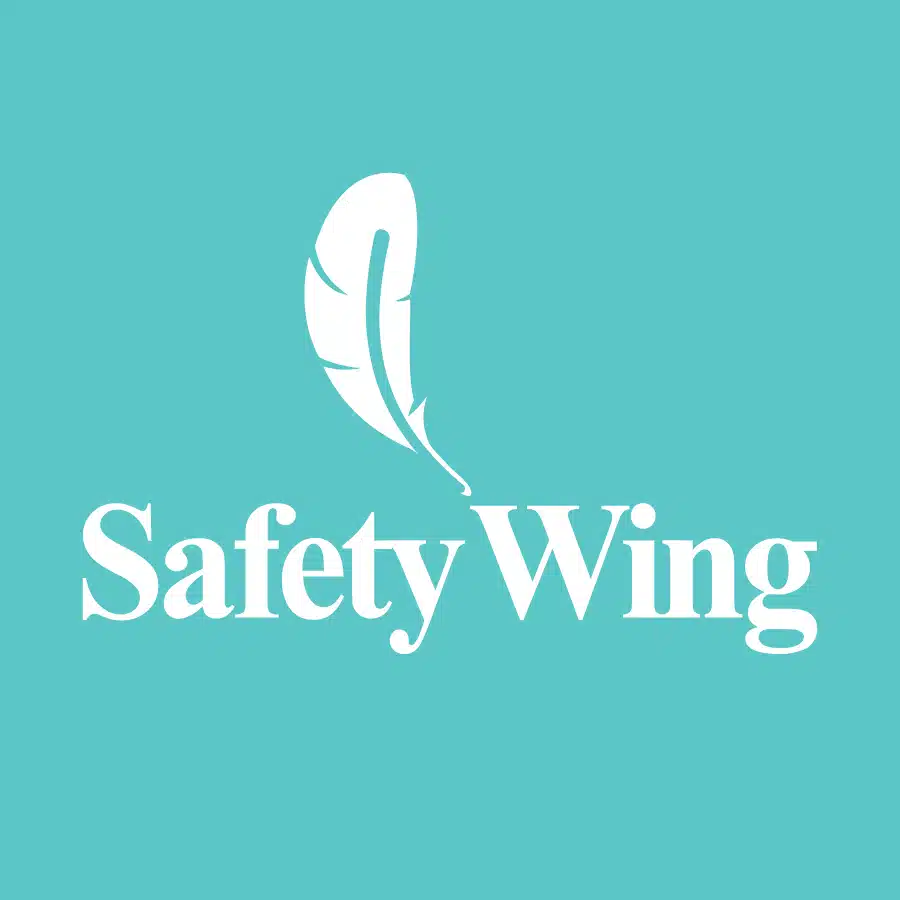 SafetyWing offers coverage that will give you peace of mind while you're on the road. If you want to protect yourself while you're on the road, then click the image to take a look at the options available to you.
Pin For Later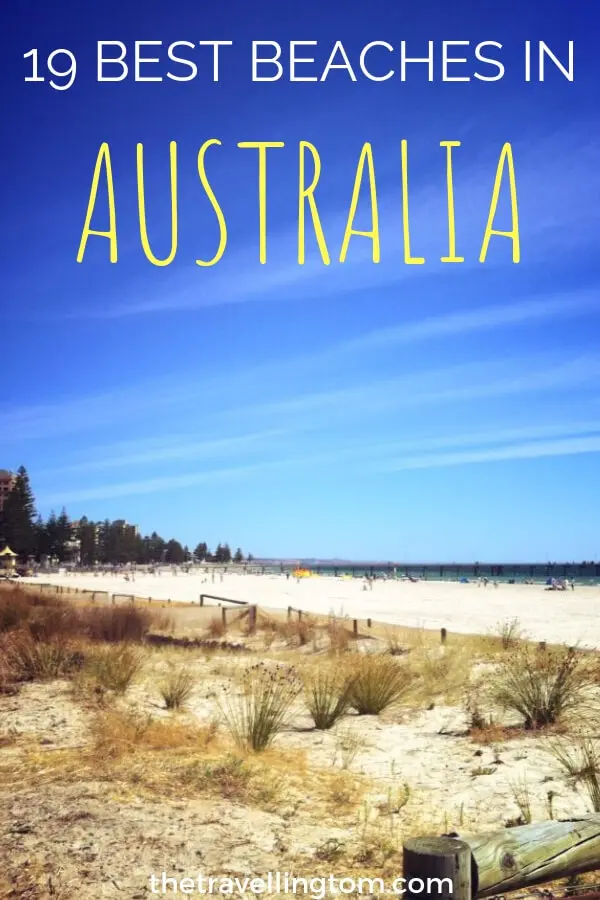 Tom is a travel addict who first left England to spend a year Down Under. Not satisfied with this, he then went to New Zealand, about as far away from home as he could get. He is now planning his next adventures in Europe and Canada while maintaining this blog. Check out the about me page to learn more!