Backpacking Ireland is an adventure that you will thoroughly enjoy during your time in the country!
There are many things to do in Ireland and lots of places to see. It's a beautiful place that you absolutely have to visit, and that's without mentioning the friendly Irish!
Ireland may not be the best place to go weather-wise, but visiting places such as the Cliffs of Moher, Cork and Dublin more than makes up for it!
The scenery in Ireland is stunning, and no matter where you go, there is always something to see and do!
This Ireland travel guide will provide you with all the information you need to plan your trip and save some money while you're there!
Read on to find out more!
Disclosure: This article may contain affiliate/compensated links. For full information, please see our full disclosure policy.
Backpacking Ireland
General Info
Best Time to Visit Ireland?
If you want to visit Ireland and experience the best weather, then you definitely want to go during the summer!
Much like backpacking the UK, the weather in Ireland can change from one day to the next. It's not uncommon for it to be sunny, one day, and wet the next, and that's just during summer!
Visiting from May to September will guarantee you better odds of the weather being good. This will mean more tourists, but you'll be able to enjoy the country more when the sun is out.
Outside of these months, your trip to Ireland will be at the mercy of the weather. There is a large variance in the temperature and conditions during these months.
If you visit during the winter, you are almost guaranteed to experience wet and windy conditions!
For me, the best time to visit Ireland would be during the summer. You will have better weather and will be able to make the most of the stunning scenery that is dotted around the country!
Why You Should Visit Ireland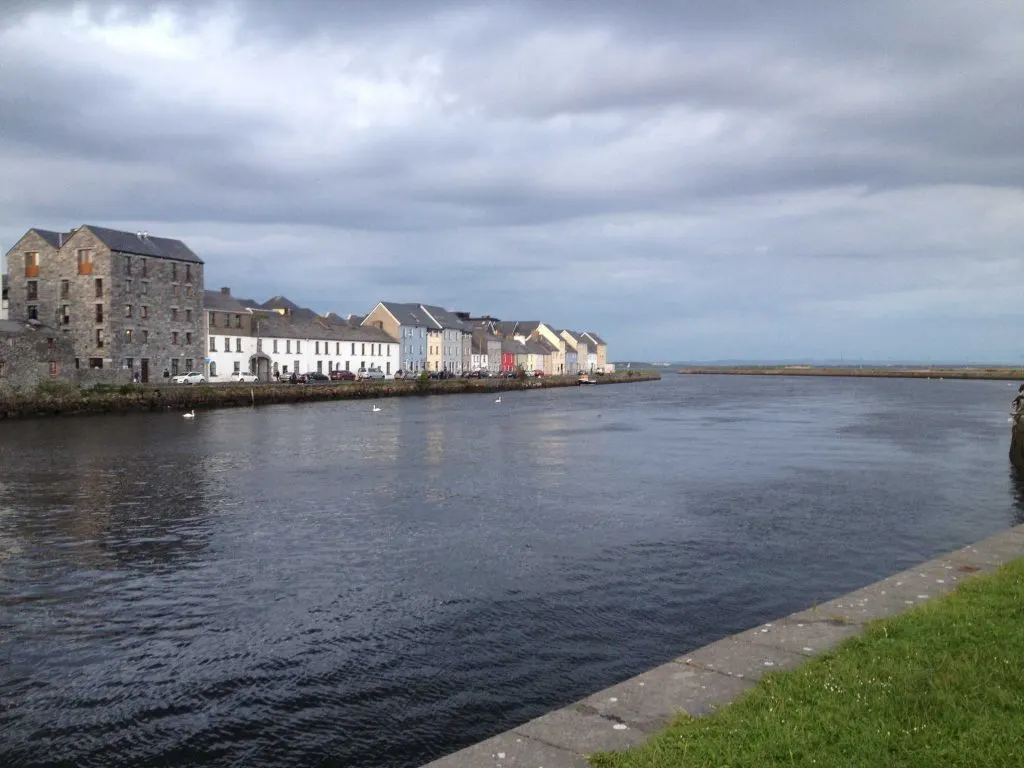 There are so many reasons to visit Ireland I could write a lengthy post detailing all of them. Ireland is one of the most interesting countries to visit in Europe from a cultural and scenic perspective.
The history of the country is fascinating. No matter where you go, you are confronted with Ireland's past, whether it's monuments from the Neolithic era or reminders of Ireland's bloodier past.
History is everywhere in Ireland!
There are plenty of castles in Ireland. Doing an itinerary such as driving from Donegal to Galway is a great way to see some of the best ones in the country. There are a lot of castles across the country, wherever you go, you're bound to find one!
Ireland is also home to some of the most stunning scenery I have ever seen! There is a reason it is called the Emerald Isle. No matter where you go, the country is green. It's hard to describe, but it is so green!
I'm English and used to the beautiful English countryside, but the level of greenness on display in Ireland is something else. There's a reason so many quotes about Ireland reference the beauty of the country. If you love the outdoors a trip to Ireland is something you have to do!
Places like the Cliffs of Moher, Giants Causeway and the Ring of Kerry are absolutely beautiful natural landmarks. These are just the well-known places. There are plenty more like them dotted around the country.
Another reason to visit Ireland is the people. The Irish are extremely accommodating and friendly. They really do bend over backwards to make you feel welcome.
Their love of the 'craic' is legendary. Wherever you go, you'll be able to enjoy a decent time, and meet some friendly people along the way!
Backpacking Routes in Ireland
I'm of the opinion that the best way to see any country is via a road trip. I firmly believe this is the case with travelling in Ireland too!
There are plenty of self-driving routes in Ireland you can do, and plenty of places to see along the way too!
Due to the plethora of places to see, Ireland is a great destination for a road trip. Below are some of the best routes for an Ireland road trip I recommend doing while you're in the country!
Belfast to Derry
The drive from Belfast to Derry is one of the most interesting in Ireland, especially if you go via the Causeway Coast.
Belfast and Derry are interesting cities in their own right. It's well worth spending a few days at both places to get a feel for them and learn more about their fascinating history.
The route itself is beautiful. If you follow the Coastal Causeway, you will find yourself at the Giant's Causeway, which is one of the most popular spots in Ireland.
But, there isn't just the Giant's Causeway! You also have the Carrick-a-rede rope bridge, and the ruins of the medieval Dunlace Castle to check out.
There is also the amazing Glenariff Forest Park to check out before the route end too!
This is one route you don't want to miss out on while backpacking around Ireland!
The Comeragh Mountains via Cashel and Vee Pass
This is one of the most scenic drives in Ireland and is also known as the Munster Vales.
It passes through some of the most scenic spots in the region, as you make your way through Tipperary, Waterford, Cork and Limerick.
There are numerous spots to check out and it's best to take a week to do the trip so you can see everything.
You will see beautiful places such as the ancient walled town of Fethard, the Rock of Cashel and the scenic Vee Mountain pass.
It may be a lesser-known route in Ireland, but it's still one of the best!
Wild Atlantic Way
The Wild Atlantic Way is one of the best backpacking routes in Ireland. If you follow the route the whole way, it takes you from the top of the West Coast in Donegal, down to the bottom in Cork.
Along the way, you will see lots of beautiful places, such as the aforementioned Cliffs of Moher. It's one of the best areas in the country to go on an Irish Road trip.
The route starts in the north of Donegal, where you will see beautiful places such as Malin Head and Sliabh Liag.
It winds down from Donegal into Sligo and Mayo, where you will be treated to great some surf beaches if that's your thing. There is also Croagh Patrick and Mullaghmore Head to check out too.
The Wild Atlantic Way then winds its way down through Galway, Clare and Kerry until it finishes on the Haven Bay in Cork.
This route is one of the best in Ireland if you want to see some of the most scenic places in the country. It's a long trip, but well worth it!
Where to stay in Ireland
Depending on where you go in Ireland, you will be presented with a wealth of accommodation options, or you will have just a few to choose from.
If you visit popular places such as Dublin, Cork and Galway, there are enough hotels and hostels around to not worry about finding a place to sleep.
For other, more remote, places, you may need to book in advance to ensure you have somewhere to stay.
The good news is that there are a number of hostels throughout Ireland to stay in. Most of them are cheap and comfortable providing excellent value for money as you travel around the country.
I have provided a list of the best hostels in Ireland below. If you're not a fan of hostels, there are plenty of hotels in Ireland to choose from as well.
Places to Visit in Ireland
It may not be the biggest country, but there are plenty of places to visit in Ireland.
The country is full of beautiful and interesting places and it would be a shame to stay in one area for the majority of your trip. You will miss out on the beautiful sights that are all around the country.
I have listed a number of interesting cities, places and regions below that you must visit while backpacking Ireland.
Cliffs of Moher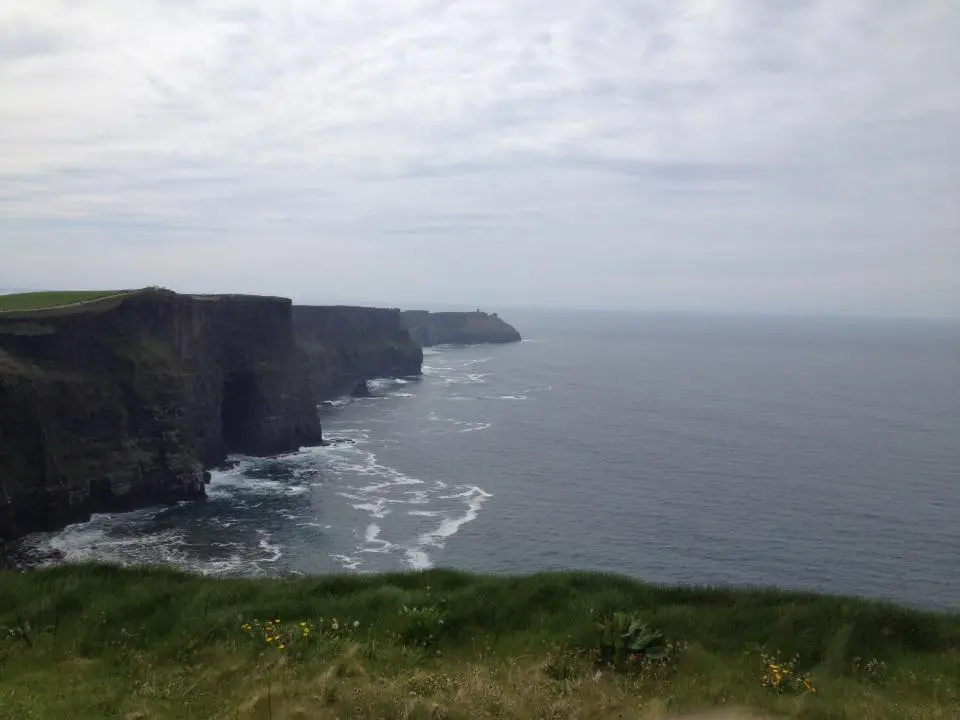 The Cliffs of Moher are arguably the most scenic natural attraction in Ireland. Located in Ireland, they are somewhere you absolutely must visit.
You have to pay to visit the Cliffs, with the price €8 per person, but it's absolutely worth it. The views are spectacular!
Once you get to the cliffs you will be blown away by the sight of them. They are an impressive sight, and the photos I took did not do them justice.
It can be a bit daunting, walking alongside the cliffs without a rail to protect you from falling off. But, it only adds to the majesty of the place.
It allows you to appreciate the beauty of the place even more! The Cliffs of Moher are one place to have to go when you visit Ireland!
You won't regret it!
Cork
Cork is affectionately known as the rebel city and the 'real' capital of Ireland by those who live there. It is one of the best places to visit in Ireland for a number of reasons.
Here's why:
The city itself is beautiful and is full of interesting attractions such as the English Market and Saint Fin Barre's Cathedral.
Cork is also close to a number of beautiful places. The Ring of Kerry is not far away, nor is Killarney National Park.
The famous Blarney Castle, home to the Blarney Stone is just outside of the city too!
Cork is one place you have to go when you backpack around Ireland. It's simply beautiful!
Dublin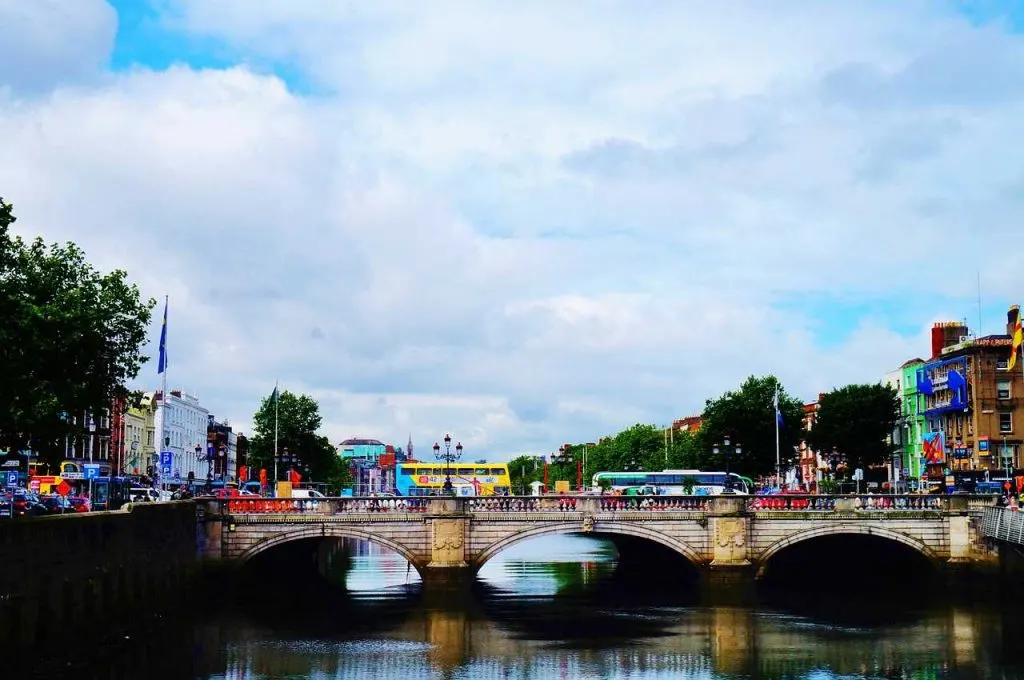 Dublin is the main gateway to Ireland and a city virtually everybody who enters the country will visit. It's the biggest city in the country and one with plenty of places to visit!
There are a lot of things to see in Dublin and it can be hard to know where to start. A trip to the Guinness Storehouse and O'Connell Street should be the first of your stops.
You'll also want to make a trip to Croke Park which is the home of Irish sport. Another thing you can't miss out is a night out in Dublin. Places such as Temple Bar are a perfect place to have a Guinness and listen to some live music.
Dublin can get crowded, especially during the summer. It can be overwhelming at times, but it's rewarding nonetheless!
Even if you only spend 2 days in Dublin, you are bound to enjoy it!
Galway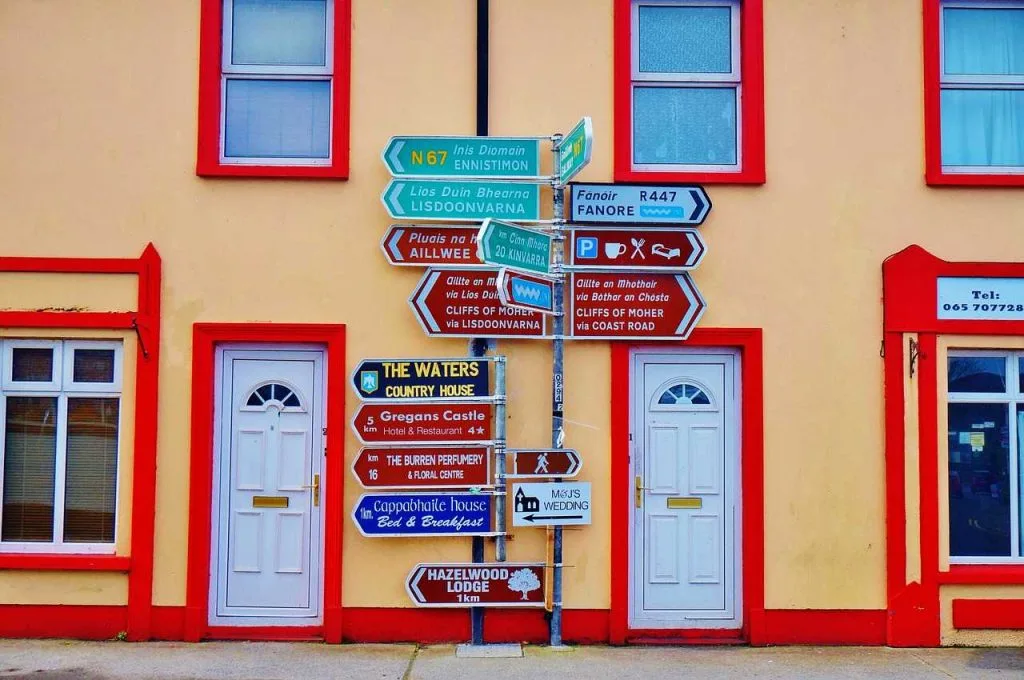 I went to Galway to visit my friend and I wasn't sure what to expect. I knew there were a few things to see, I just didn't know what exactly.
It's safe to say I was pleasantly surprised by Galway. It's not the biggest place, but there is a lot going on, and there are a few interesting places to go to.
The centre of the city is a hive of activity, and it seems like live music is a permanent fixture, no matter what time of the day it is.
A trip to the seafront, Salthill and the Latin Quarter is a must while you're in Galway! It's a place you have to include on any Irish bucket list.
Kerry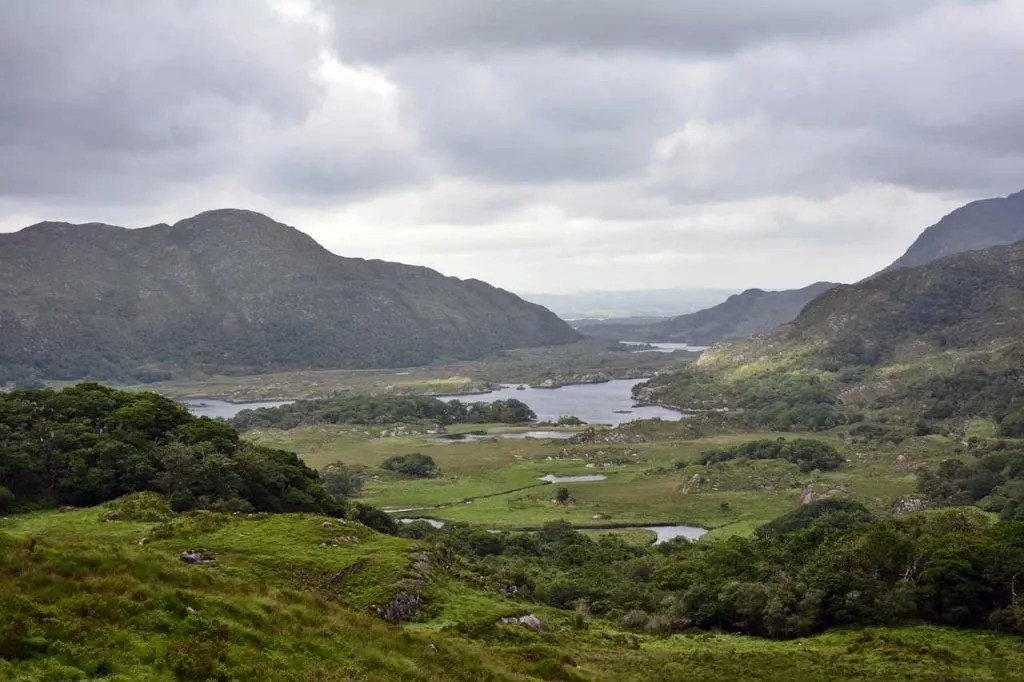 Kerry is undoubtedly one of the best places to visit during your trip to Ireland. The area is renowned for its natural beauty and friendly locals!
One of the best things to do in Kerry is to drive around the Ring of Kerry. You will see some beautiful sights and it's without a doubt one of the best road trips in Ireland!
Kerry is also home to the beautiful Dingle Peninsula, which is well worth a visit. It's home to sandy beaches, towering cliffs and some mountains too!
You also have a number of scenic and historical sights to choose from too.
A trip to Kerry, will not be short on things to do, and that's why you have to visit, while you're travelling Ireland!
What's not so great about Ireland
While I loved my time backpacking Ireland, as with any country, there are a number of things that are annoying.
No matter what country you visit, there are always things that get under your skin.
These are just a few of the things that you can expect to bug you during your travel around Ireland!
Travelling
One of the most annoying aspects of backpacking in Ireland is travelling around the country.
Apart from connections to the big cities such as Cork, Dublin, and Galway, it's not that easy to get around. Ideally, you'd have a car, as this makes everything much easier.
The transport network in Ireland isn't the best, especially when it comes to public transport. There is a railway system, but it's not the best, and buses are infrequent and take a while to reach the destination.
If you want to see everything that Ireland has to offer, you want to rent a car. It will make your life much easier, and you'll be able to get around much easier without relying on public transport!
Weather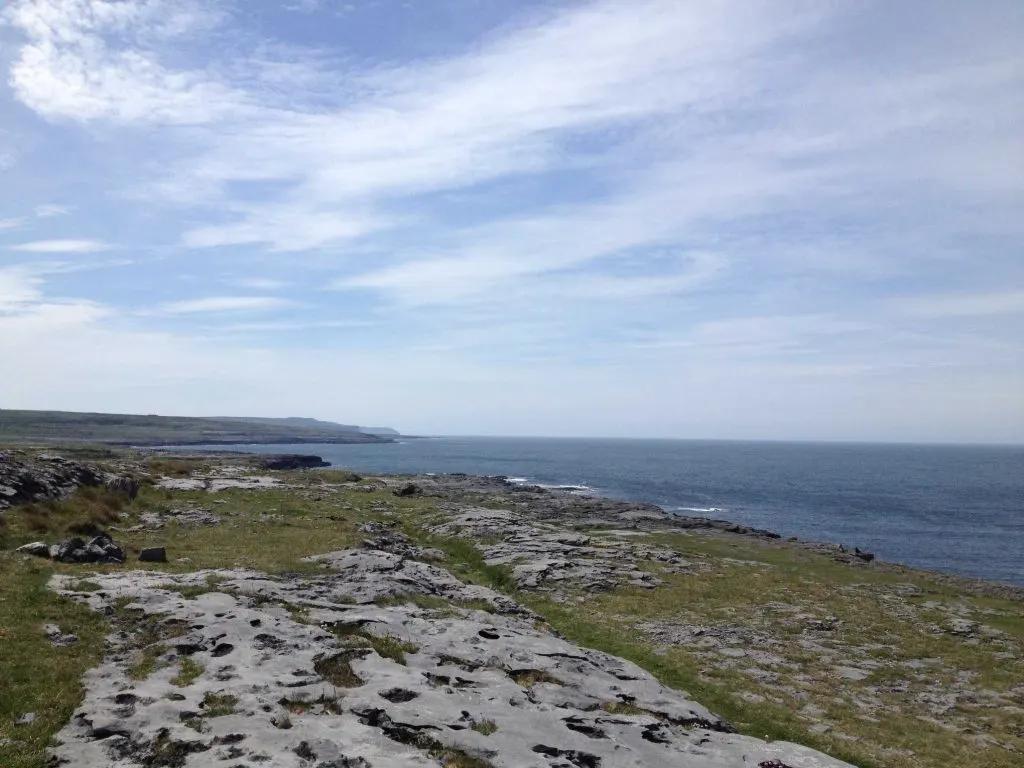 Although I was lucky with the weather during my trip to Ireland, the weather can be temperamental at best.
Even during summer, you never know what you're going to get!
As an Englishman, I am used to the fluctuations in the weather that can happen in this part of the world, even during the summer.
My advice would be to pack accordingly. You could easily be caught out by the weather at any point while backpacking around Ireland!
That said, when the weather is good in Ireland, the country really does shine. It's just a shame it doesn't happen more often!
Ireland Travel Tips
Irish Travel Visa
Ireland is part of the European Union, so if you're from one of the 27 countries in the union, you can travel and work in Ireland without a visa.
If you're not from an EU member country, you will need to apply for a short stay 'C' visa. This entitles you to stay in Ireland for a maximum of 90 days.
There are a number of countries whose citizens do not need to be in possession of an Irish travel visa to enter the country. You can find the list on this page.
It's always best to check what your country's immigration department says about getting a visa before you go. As these things can vary from country to country!
Before you start your trip to Ireland, ensure you get travel insurance! To put it simply, if you can't afford travel insurance you shouldn't be travelling. Take it from someone who's had a few incidents abroad, you need it! I use SafetyWing and recommend that you do too!
How Much Does It Cost to Travel in Ireland?
The cost of travel in Ireland isn't too expensive, and if you're clever with your money, you can make it stretch a long way!
You can expect to pay more in cities such as Cork and Dublin, but elsewhere, prices aren't too expensive. You certainly won't be paying over the odds for anything.
Your biggest expense will come from travelling around. How much you spend travelling around Ireland depends on how you get around the country.
I paid €18 for a bus from Dublin to Galway while I was in the country, which is reasonable considering it was a cross-country trip.
If you plan on staying in the country for a while, it may be worth hiring a car for convenience. It may cost more to rent and with petrol, but it will be easier to get around, and you won't have to rely on public transport!
Supermarkets in Ireland aren't too expensive if you shop around you can find some bargains! The majority of the hostels in Ireland have kitchens. Cooking your own food as much as possible will save you a lot of money in the long run!
If you want to go out in Ireland, which is well worth doing, you could end up spending quite a bit. Drinks aren't overly expensive, but the Irish are renowned for their love of beer and a good time. It's easy to get sucked into the excitement and spend over the odds!
Just be aware of this before you go out and try to plan accordingly. Otherwise, you could end up spending a lot more than you'd like!
Tips For Saving Money While Travelling in Ireland
It's surprisingly easy to save money during a trip to Ireland. There are lots of ways you can do this and below are a few of my most useful Ireland travel tips!
Stay in hostels that have kitchens if you can. Most of the hostels in Ireland have kitchens, although there are a few that don't. This is easily the best way to save money while backpacking Ireland. Eating out every day will slowly drain your budget. Cooking a meal that will last you a few days is another great way to save money!
A good way to see a city is via a free walking tour. Most of the cities in Ireland aren't too big, with the exception of Dublin and Cork. The walking tours are a brilliant way to get acquainted with a city, and learn a lot about its history!
There are a lot of popular tourist attractions in Ireland. If you can book some of them in advance you will not only save money but time waiting in queues to buy tickets!
Getting to Ireland
No matter where you are travelling from, you can reach Ireland easily by air. Dublin airport is the main gateway to the country. It's an international airport that receives flights from all corners of the globe.
There are numerous flights inbound from America, Africa, Asia and Europe on a daily basis. If you're in Europe, it's easier to get to Ireland, and you can normally snap up cheap flights through low-cost carriers such as Easyjet and Ryanair.
An alternative way of getting to Ireland is via a ferry. If you make your way to Liverpool or Holyhead in North Wales, you can reach Dublin via the Irish Sea.
This is a good way to travel if you want to drive around Ireland. You can take your car on the ferries, and you will be able to drive around the country at your leisure.
How to Travel Around Ireland
The first thing to say about Ireland is that public transport isn't the best.
If you're hoping you can catch trains and buses frequently in Ireland you're going to be disappointed.
The train network in Ireland isn't the best, while buses can take a long time to get to your destination. This is what happened to me when I went from Dublin to Galway.
The bus stopped at seemingly every small town along the way before I got to Galway 4 hours later!
While I got to see a lot of the country, sitting on a bus for 4 hours can get tiresome quick!
My advice would be to rent a car to travel around Ireland. The country is connected by a good motorway system, which doesn't have a lot of traffic.
This way you can go wherever you want and not be held hostage by timetables!
I recommend using Rentalcars.com. They check all the rental car providers to ensure you get a better deal than you would by going direct!
If you want to get around Ireland in a cheap and convenient manner, click here to book your rental car!
Is Ireland safe?
On the whole, Ireland is a safe country to visit.
The likelihood of experiencing violent crime while you are in the country is very low.
There is a higher likelihood of being the victim of petty crime, however. Dublin is home to a high number of pickpockets, because of the high number of tourists that visit the city.
Outside of Dublin, there isn't much likelihood of being a victim of crime, but you want to keep your wits about you in remote areas and on the outskirts of big urban areas.
Ireland is ranked as the 8th safest country in the world on the Global Peace Index.
There is an odd chance of being a victim of crime, but it's certainly nothing to worry about too much during your trip.
Take all your usual safety precautions and you will be fine. The Irish are some of the friendliest people on the planet, there may be a few bad apples, but there aren't many of them!
Concluding Thoughts
Backpacking Ireland is something I thoroughly enjoyed during my time in the country. Ireland isn't the biggest country, but there is an awful lot to see. It would be a shame to not visit at least once in your life.
Have you been to Ireland before? Do you agree or disagree with my guide? Leave me a comment below and let me know your thoughts on visiting the Emerald Isle!
Need Travel Insurance?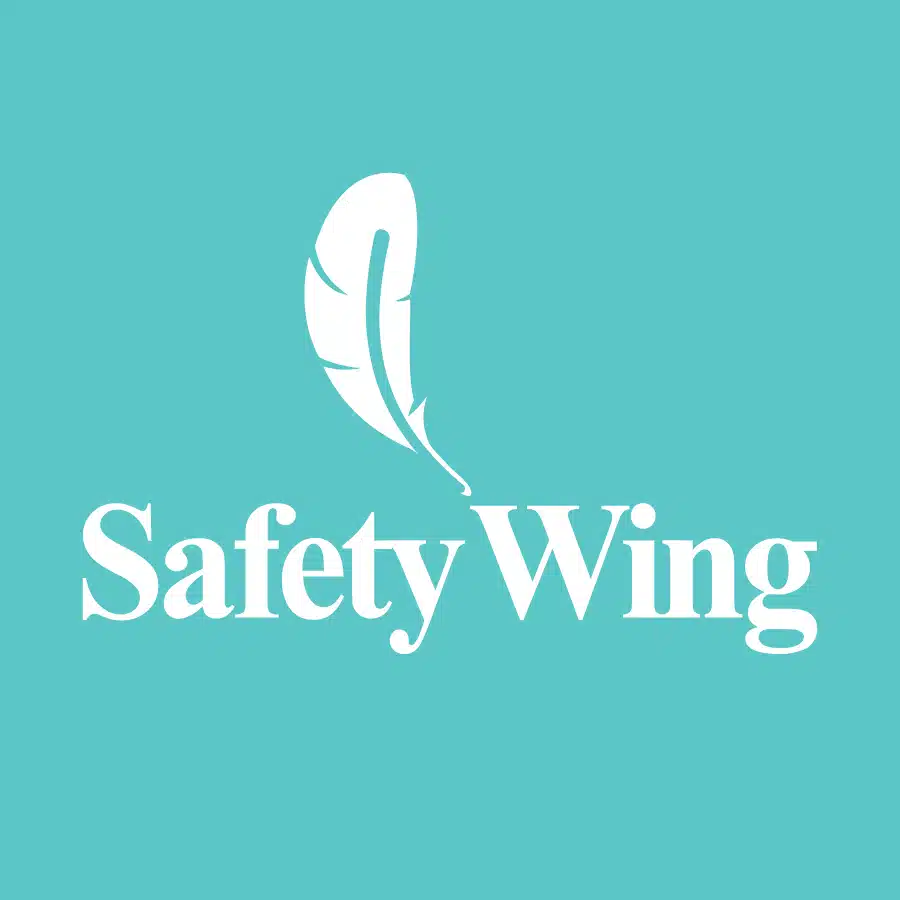 SafetyWing offers coverage that will give you peace of mind while you're on the road. If you want to protect yourself while you're on the road, then click the image to take a look at the options available to you.
Pin For Later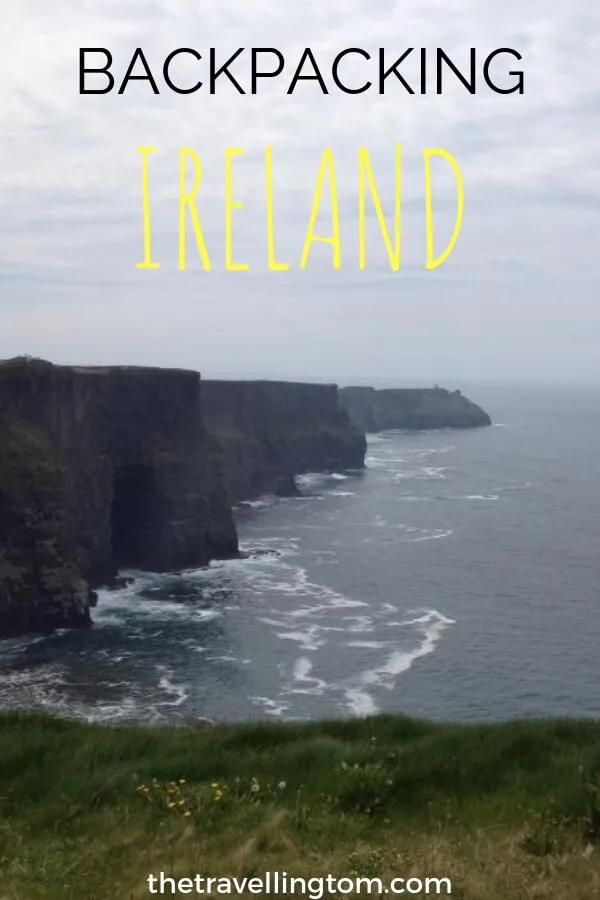 Tom is a travel addict who first left England to spend a year Down Under. Not satisfied with this, he then went to New Zealand, about as far away from home as he could get. He is now planning his next adventures in Europe and Canada while maintaining this blog. Check out the about me page to learn more!