Seeing the Tour De France in person has been one of my life goals for a while now.
As a huge cycling fan, it is the biggest race on the calendar and something you absolutely must do!
When I found out the Tour would depart from Utrecht in 2015, there was no way I was going to miss it.
With friends in Utrecht, who also love cycling, this was the perfect chance to catch up and do something I had always dreamed of!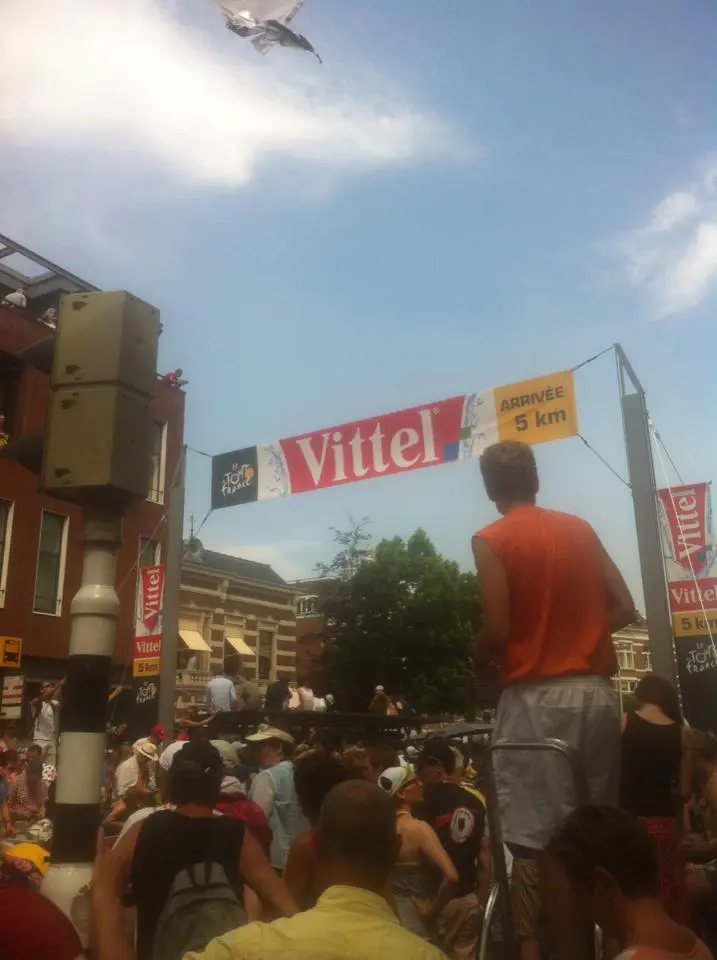 Tour de France in Utrecht
Sport is a big part of my life, I've been passionate about it since an early age and I like to try and combine my travels with seeing major sporting events. These are some of the things that constitute my bucket list.
As cycling is one of my favourite sports to not only watch but participate in, seeing the Tour de France has been a wish of mine for some time now. When I found out it was in Utrecht, where two of my best friends live, I knew it was the perfect time to see it!
What was most striking about watching the Tour was the sheer passion that the Dutch had for the race, I was completely surprised. I knew the Tour was popular on the continent, certainly more so than in England, but I didn't realise just how much!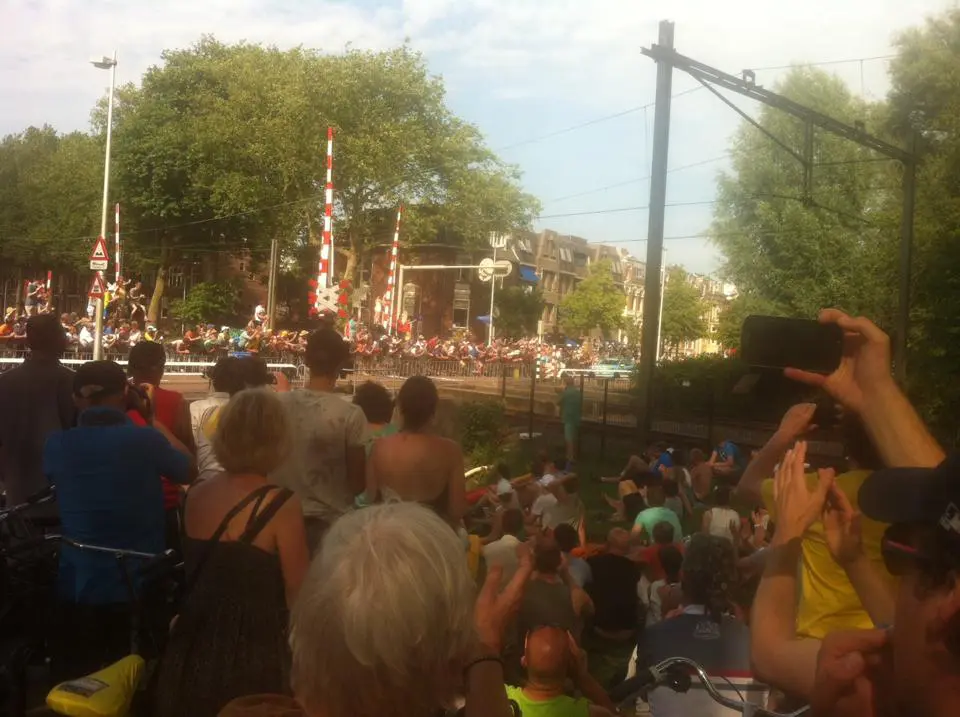 I came to Utrecht not really knowing what to expect. For some stupid reason, I expected the city to be quiet, forgetting that the biggest cycling event in the world was about to take place the next day!
What I didn't expect was the size of the following and the passion people had for the Tour. It was like one giant big party in the middle of a city, it was crazy, awesome and a little bewildering all at the same time. I simply had no idea how popular cycling was in Europe! It was eye-opening!
This was confirmed by the massive, crazy and ridiculous parade that took place on the day before the Tour de France. The parade lasted about an hour and a half and all sorts of wacky floats, many that didn't seem to have much to do with cycling.
It was amazing to see a city come together and embrace an event such as this. It was something I had not seen before and was in awe of. The best part was, the cycling hadn't even started yet!
A major plus was that the Tour would be in Utrecht for two days. Usually, the Tour de France passes through places as quickly as it enters them. So to be able to soak up the atmosphere and witness the event for two days was fantastic!
The first day was a mini time trial, so all the cyclists passed through one by one, meaning the action would be on for at least four hours throughout the day. The only issue was that it was packed, getting a decent spot to view the action was tough.
This was hammered home by walking around the course, the sheer number of people watching the Tour was incredible. I had never seen anything like it at any sporting event I've been to.
The second day was a bit more relaxed, with the Tour leaving Utrecht, we would only get a glimpse of the cyclists for a few seconds. As our friends lived just near where they were passing by, it was a case of pick a spot and wait.
The anticipation was hard to bear at times, but once the cyclists rolled past it was worth it. No matter how many times you see it on TV, nothing can compare to realising just how close you get to the cyclists. You couldn't get any closer, without jumping on their bikes!
It may not sound like much but to me, this was one of the best trips I've ever done. This has been one of the things I've wanted to do for ages now and to be able to do it and visit some great friends at the same time, might it an unforgettable trip!
Tom is a travel addict who first left England to spend a year Down Under. Not satisfied with this, he then went to New Zealand, about as far away from home as he could get. He is now planning his next adventures in Europe and Canada while maintaining this blog. Check out the about me page to learn more!