Backpacking in the UK is a great way to see the numerous sights on offer across the country.
As an Englishman, I've written very little about the land of my birth, which is a shame, as there is quite a lot to see.
Most people come to the UK to see London, but there are many more great places to see besides the capital!
There are Liverpool and Manchester in the North West, the Highlands in Scotland, the Giant's Causeway in Northern Ireland and Snowdonia National Park in Wales!
There are so many things to do in the UK, it can be hard to know what to prioritise!
My backpackers guide to the UK will help you decide the places you need to see and the things you need to do during your trip!
Without further ado, let's get into it!
Disclosure: This article may contain affiliate/compensated links. For full information, please see our full disclosure policy.
Backpacking in the UK
Practical information for backpacking in the UK
Capital – London
Population – 65,000,000 (estimate)
Currency – British Pound (GBP)
International dialling code – +44
Time zone – GMT, UTC 0
Best time to visit the UK – April to September
Plug type – Type G Get your International Travel Power Adapter here!

Main languages – English
Average daily spend in the UK – £50
UK Travel Visa
The UK is part of the European Union, for now! If you're from one of the other 27 countries in the union, you can travel and work in the UK without a visa.
If you're from a country that is outside of the EU, you will need to get a Schengen visa. They cost approximately £60 and allow you to travel to all the countries in the Schengen zone for a total of 90 days.
I would always recommend checking what your country's migration department states before visiting any country. Procedures can vary from country to country and it's best to be informed before you arrive!
Before you start your trip to the UK, ensure you get travel insurance! To put it simply, if you can't afford travel insurance you shouldn't be travelling.
Take it from someone who's had a few incidents abroad you need it! I use World Nomads and recommend that you do too!
What Is The UK?
The United Kingdom is made up of four constituent parts, England, Scotland, Wales and Northern Ireland. None of them is technically a country, the UK as a whole is recognised as a country on the international stage.
When you first arrive in the UK it can be confusing to know what the differences are between the four. As a native, the differences are obvious, but to an outsider that may not be so.
We are all British, yet depending on which of the four kingdoms you're from, you're either English, Scottish, Welsh or Northern Irish.
If you'd like to know about the quirks of nationality in the UK, this article by Everyday Wanderer is a good place to start!
Getting Around The UK
Getting around the UK is a mix of straightforward and difficult. Public transport in the UK varies between reliable, a joke and outrageously expensive. The train prices, in particular, are a joke!
The trains and buses around the UK are not the best. Trains while generally on time, are very expensive and often overcrowded. Buses can take forever to get to destinations, and are not much cheaper either!
My recommendation would be to rent a car while you're in the UK. This way you can travel around whenever and wherever you want. You won't leave yourself at the mercy of the unreliable bus and train network either!
If you want to rent a car, I recommend using Rentalcars.com. They have a database of all the best suppliers, and you'll get a better deal through them. Click here to book your rental car now!
If you do rent a car, bear in mind that the roads in the UK are terrible for traffic. Motorways are prone to traffic jams throughout the day, and roads in and out of major cities can be no better at times.
Always add an extra hour or two onto journeys. You can never be sure how congested the roads will be!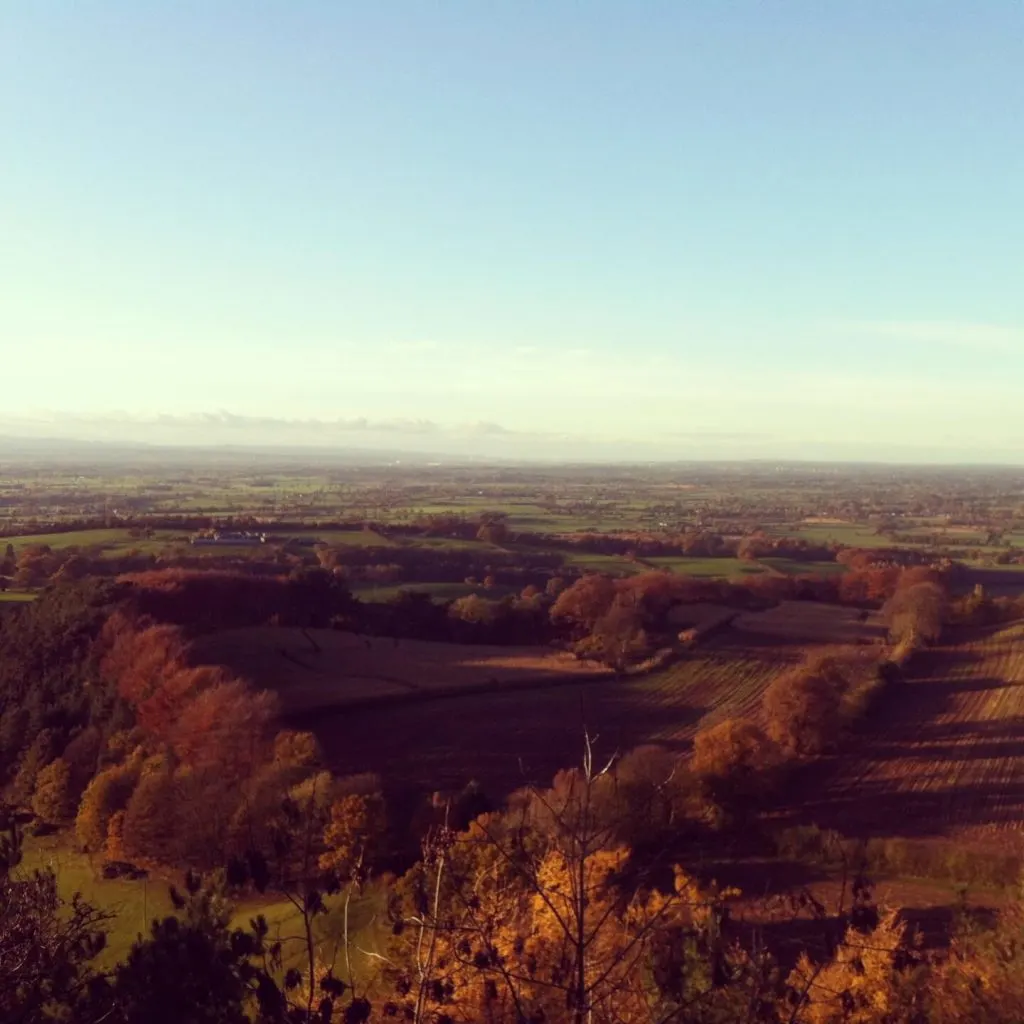 Best Time to Visit the UK
As you're probably aware, the weather in the UK can be temperamental. Distinct seasons do not exist in the UK. Even if it's summer, it can still be pouring rain for several days.
Much like when backpacking in Ireland, it's not uncommon for sunny days to be a rarity during the summer months.
However, the weather in the UK is nowhere near as bad as people think. Yes, it may rain more than in most places, and it can be grey and cloudy more often than not. But, in reality, the weather is good most of the time.
If you want to make the most of the sights in the UK, the best time to visit is definitely during the summer. The weather will be at its best, plus you'll be able to enjoy the beautiful outdoors in the UK!
If you want to visit the UK when it's quieter, the best time to travel would be during autumn or winter. Bear in mind, the weather will not be fantastic, and there will be no drop-off in prices either!
As far as I'm concerned, the best time to go to the UK is from May to October. This way you will have more chance of good weather to see the best of what the UK has to offer! Just be sure to include a jacket on your UK packing list!
Where to Stay In The UK
Unsurprisingly, there are a lot of hostels in the UK. If you're backpacking around the UK, you'll have a lot of places to choose from.
Compared to backpacking in Australia, the UK isn't as backpacker-centred, but you won't have much trouble finding cheap accommodation in popular hotspots!
Below are a few of the best hostels in the UK, you can stay at during your trip!
UK Backpacking Routes
London to Edinburgh
Going from London to Edinburgh is one of the best ways to backpack through the UK! This route will allow you to see some of the best places in the UK, such as Liverpool, the Lake District and Scotland.
From London, you can head north in any direction you please. You could go west towards Bristol or east towards Lincoln. It is up to you.
Either route offers a lot to see. I'm slightly biased towards taking the Westward route, as I'm from the North West, but the East has a lot to offer too!
I would recommend heading through Yorkshire. It's a beautiful part of the country, and there are plenty of things to do in York and other places in the county!
One place you shouldn't miss out on is the Lake District, which is one of the most beautiful parts of the UK! The scenery is stunning, and on a good day, you should hire a boat, and go out onto the lakes for a better perspective!
Going into Scotland, you should try and see as much of this beautiful land as you can, before you reach Edinburgh. Particularly interesting places to visit are Ayrshire and Dumfries.
Of course, you could extend your trip up into the Highlands if you wish. It's up to. Either way, this route will allow you to see a lot of the beauty of the UK!
North Coast 500
This is one of the best road trips in Scotland you can do! It's known as Scotland's Route 66 and will likely have inspired many quotes about Scotland from those who've done it.
The route takes you from Inverness in the north of Scotland, towards the West Coast, then northwards to towns such as Ullapool, before you pass by John O'Groats, and back down to the starting point in Inverness.
Along the way, there are several fascinating sights to see. Castles line the route, and there are many fantastic beaches to discover on the West Coast.
There are also several interesting geological features such as Smoo's cave and numerous mountains to gaze in awe at!
The North Coast 500 is one of the best road trips you can do in the UK. It's highly recommended if you want to see beautiful scenery while backpacking around the UK!
North West to North Wales
As someone who grew up in this region, I have done multiple trips down this route throughout my life. It's one of the most underrated backpacking routes in the UK as far as I'm concerned.
The North West is a beautiful region with lots to see and do. I would recommend starting from either Liverpool or Manchester. From here, you can head to Chester, which is one of the most historic and beautiful cities in the UK.
After that, you can cross the border into North Wales. While not massively populated, it still contains some of the best places to visit in Wales. Snowdonia National Park is an absolute must, the scenery is beautiful, and climbing Snowdon is one of the best hikes in the UK!
The endpoint of the trip would be Anglesey, which is an island off the coast of North Wales. There is beautiful scenery all around the island, and a visit to Red Wharf Bay, in particular, is a must!
Best Places to Visit In The UK
These suggestions are going to be a little different from what you might expect.
I'm not going to list places such as London, Edinburgh and Manchester, for the simple reason that most people will know about these places already.
There are numerous little-known places to visit, such as the beautiful villages in the Cotswolds.
There isn't much point in listing obvious destinations when you are likely to be visiting them anyway!
Instead, I have listed five lesser-known places to visit in the UK. These are all places you should include on your trip to the UK.
Belfast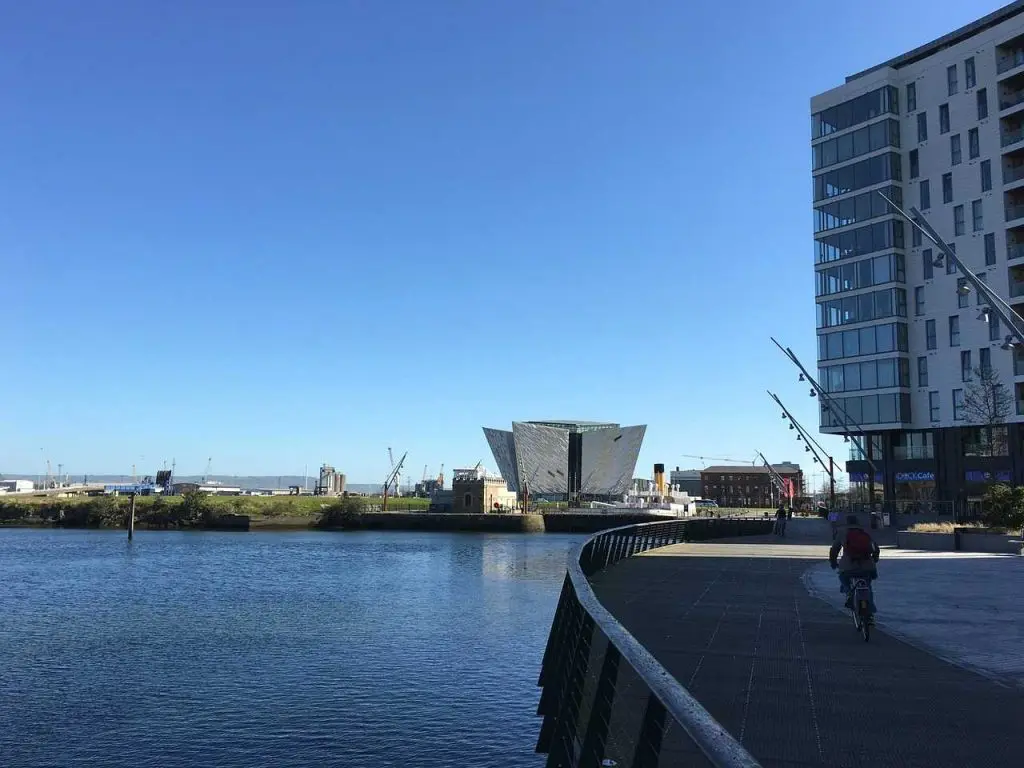 Belfast is one of the most interesting cities to visit in the UK.
The capital of Northern Ireland has had a turbulent history, but it's a city rich with culture and history!
You can visit the Titanic museum, to learn how the behemoth ship was built. Wander around the beautiful streets and learn more about Belfast's past, and even take a guided taxi to learn more about The Troubles that scarred Northern Ireland in the 1970s and 80s!
One place that should be on your UK bucket list, the Giants Causeway, isn't far from Belfast. There are plenty of great day trips you can do if you base yourself in Belfast for a few days!
You will find plenty of Game of Thrones filming locations across Northern Ireland. If you're a fan of the series, visiting these spots are good day trips to do if you're in Belfast for a few days!
Belfast is often overlooked when it comes to backpacking the UK, but it's a city you shouldn't leave off of your itinerary!
Chester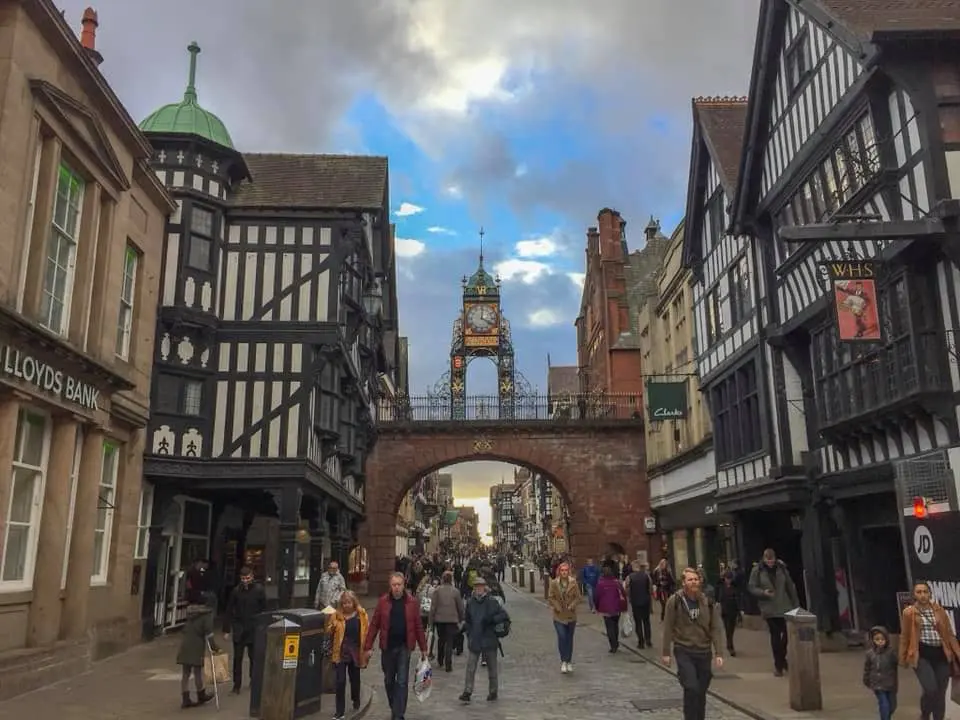 I'm somewhat biased when it comes to this selection, as it's my hometown. However, Chester is one of the most underrated places to visit in the whole of the UK!
Chester is a Roman City and there are constant reminders everywhere! The inner city is surrounded by the old Roman Walls, which you must walk around to get a feel for the city.
The city is also home to the biggest Roman amphitheatre in the UK! It's only half excavated, but it's still an impressive sight. Chester is also home to the second-most photographed clock in the UK after Big Ben.
Despite its small size, there are a lot of things to do in Chester. It's somewhere you should include on your UK itinerary!
Lake District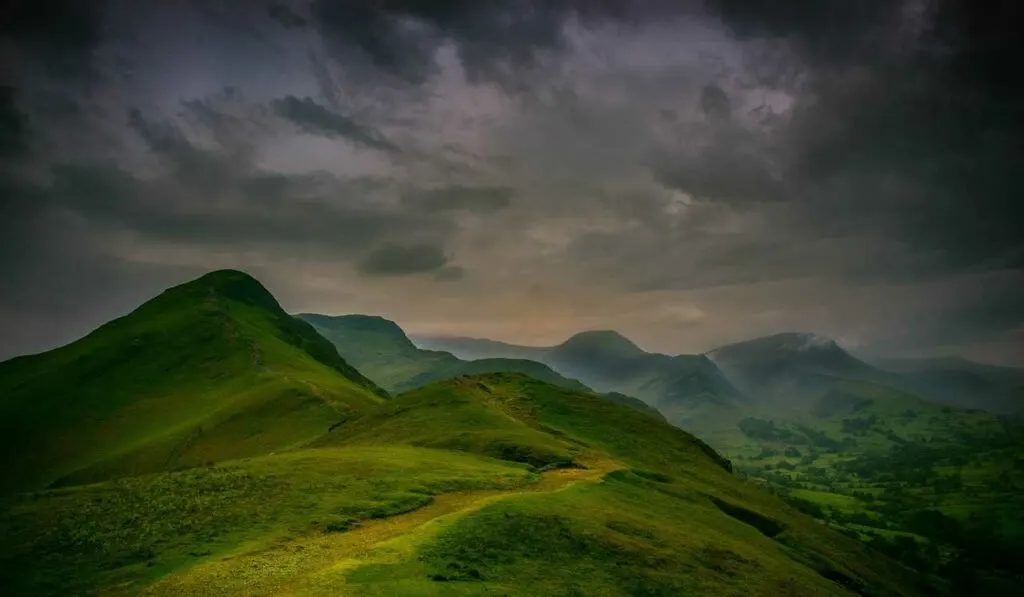 The Lake District is one place you simply have to visit in the UK. It's arguably the most beautiful of the UK's national parks.
As the name suggests, the area is home to several lakes, which are surrounded by beautiful, rolling green hills.
The area is fantastic if you love being outdoors. You can go hiking in the hills, relax by the lake, or even hire a boat and cruise along the lakes admiring the views!
The Lake District is one of my favourite places in the country. It would be a shame not to visit during your trip!
Liverpool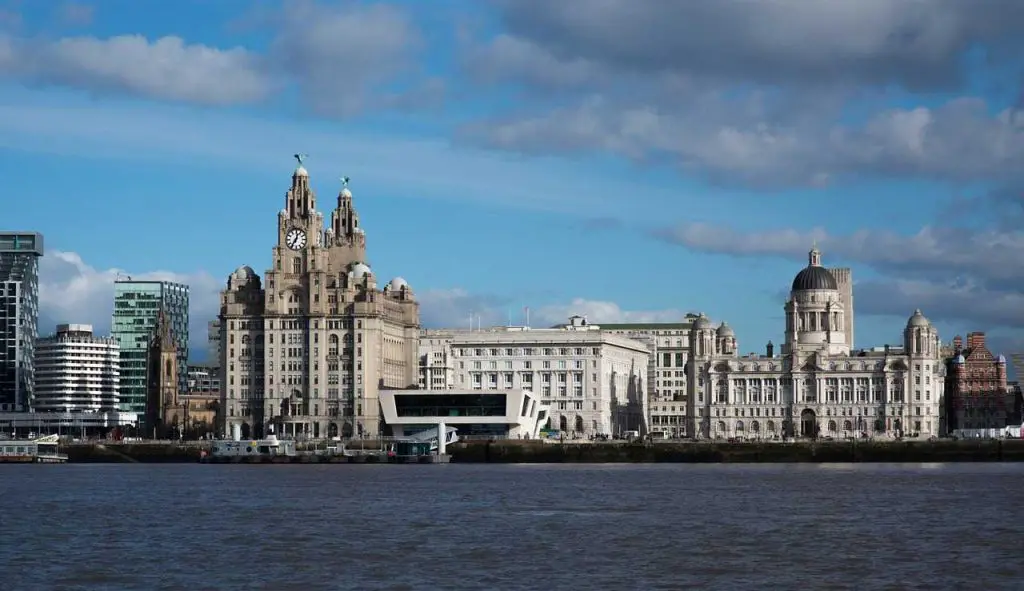 Liverpool is one of my favourite cities in the UK, and somewhere you absolutely must visit during your trip.
The city is famous all over the world for its football team and The Beatles. I recommend you include both during your stay. There are so many things to do in Liverpool, your time in the city will be well spent!
A trip to Anfield is a must if you're a sports fan. While heading to the Cavern Club and Beatles Museum is a necessity if you're a music lover.
Aside from this, the city is full of history and beautiful architecture.
Some fascinating museums detail the intriguing history of the city, while there are numerous beautiful buildings, particularly on the waterfront, you have to check out!
As one of the best places to visit in northern England, Liverpool is a city you can't leave off your list while backpacking in the UK!
The Highlands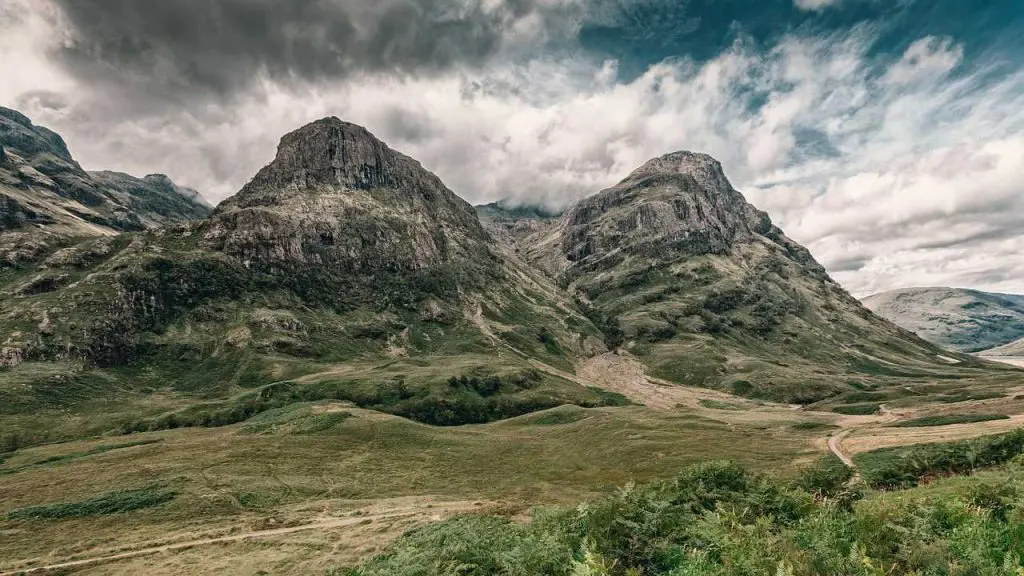 Scotland is one of the most beautiful parts of the UK, and The Highlands is, arguably, the best place to visit in Scotland!
After backpacking in New Zealand, The Highlands reminds me a lot of my time there. The scenery is the same, with pristine lakes and stunning hills in the background.
There are many beautiful places to visit in The Highlands, such as the Cairngorms National Park, Fort William and Loch Ness. You could easily spend a few weeks travelling around the Highlands. There is just so much to see!
It may be a long trek to reach the Highlands, but you will be rewarded with some of the best sights in the UK!
Things to do in the UK
Football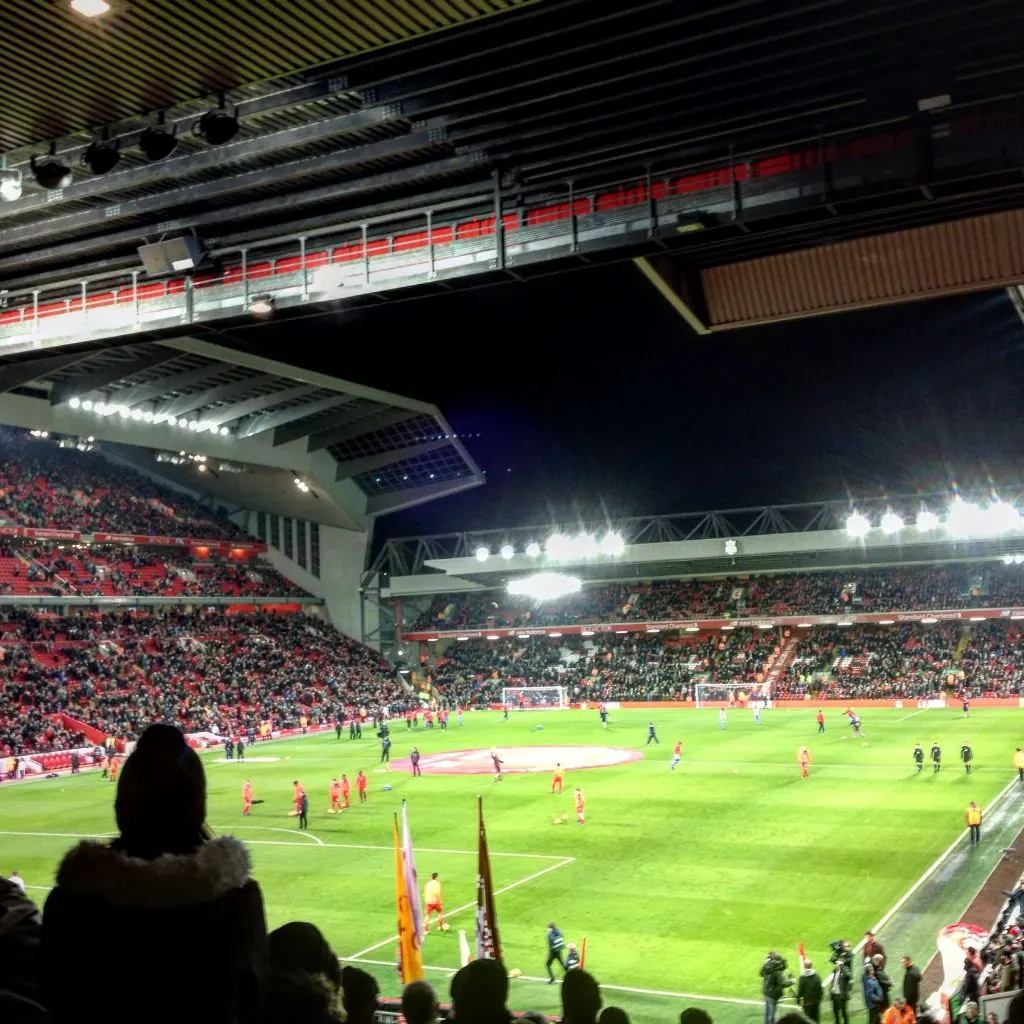 If you're a sports lover like me, one of the best things to do in the UK is to go and watch some football!
The Premier League is the most football league on the planet, and it's on a lot of people's bucket list to see their team in the flesh.
Depending on who you want to watch, it's not too difficult to get a ticket. However, if you want to watch Liverpool fixtures or Manchester United ones, it will be slightly harder to find tickets.
Football is a huge part of the culture in the UK. Even if you're not a fan, I would recommend taking in a game solely for the experience!
Hiking
The UK is blessed with many brilliant hikes. There are locations all around from The Highlands to Devon and Cornwall in the South West. If you're a fan of the outdoors, you need to bring your hiking boots!
No matter where you go in the UK, you will always be able to find a hiking trail. The countryside is full of beautiful scenery and gorgeous trails for you to explore. Plus, there are many national parks to choose from as well.
Other great places to visit if you like history include York, which is another Roman City.
The Orkney and Shetland Islands, which have some Neolithic monuments, and Canterbury, which has one of the oldest abbeys in the UK!
The Lake District and Peak District are full of fantastic hiking trails. While there are many decent climbs in the UK such as Scafell Pike, Ben Nevis and Snowdon.
There are plenty of things to do in Loch Lomond for example that revolve around hiking!
One thing's for sure, you won't be short of hikes to do during your trip to the UK!
History
The UK is full of history. Backpacking around the UK you constantly find yourself coming across buildings and structures that are thousands of years old!
My hometown of Chester is a Roman City, and some of the sites are more than 2,000 years old! Then you have Stonehenge, which is even older.
If you're a history geek, like me, you will love travelling around the UK!
No matter where you go, you will encounter historical sites. You could potentially spend your whole trip searching out historical places. There are simply that many in the UK!
Surfing
You may find this hard to believe, but the UK has a lively surfing scene! Most of the best beaches in the UK are concentrated around Devon and Cornwall.
I'm not much of a surfer myself, but I did try it a few times while I was in Australia. It's great fun, and a great activity to take up.
If you're a keen surfer, you'll be glad to know there are some good spots around the UK. The most well-known are located in the Southwest in Devon and Cornwall.
Newquay is a popular destination for surfers and is probably the premier surfing destination in the UK. Surfing is a great activity to do if you're backpacking in the UK and fancy a day out at the beach!
What's Not So Great
Getting Around
Backpacking in the UK can be difficult whether you're relying on public transport or not. Transport in the UK can be hugely frustrating at times!
Traffic on the roads is a major problem. If you're driving around the UK, you will encounter a traffic jam on the motorway, it's inevitable!
Travelling by train is not much fun either. Prices are ridiculously overpriced, while the trains are often unreliable and crowded.
I would not rely on getting around the UK by train, you will be disappointed!
London
I'm not going to bash London. It's a thoroughly interesting city, with plenty to see and do. You could certainly spend five days there and not run out of places to visit! However, it's not all it's cracked up to be.
London is gigantic! I mean massive! Getting around London is a hard task, it can be discombobulating when you're an outsider. If you have no idea of how the transport system works, it's an intimidating place to visit.
Another issue is that despite London being the main attraction for most tourists in the UK, there is more to the country than just the capital.
I've lost count of how many times people solely associate the UK with London!
There are 60 million people in the UK, we don't all live in London! It's a fascinating city, but please take the time to explore the rest of the UK. You'll be surprised by the beauty you find outside of London!
If you're going to London regardless, check out this post by Backpackers Wanderlust about what to do in London!
Weather
There's no getting away from it, the UK is known around the world for its weather, and not in a good way! To put it mildly, the weather isn't the best.
You can go from sunny to rainy in an instant. Seasons mean nothing, it's not uncommon for it to rain for 3 days in a row during the summer!
Unfortunately, we are located in one of the worst spots for weather. Most of the time, the skies are grey and cloudy, with little sign of the sun.
When it does brighten up, every man and his dog embark outdoors to bask in the sunshine.
This can mean places become crowded and it can be a hassle getting about. However, when the weather does brighten up, the UK is a beautiful place. It's just a shame it doesn't happen more often!
Backpacking in the UK Cost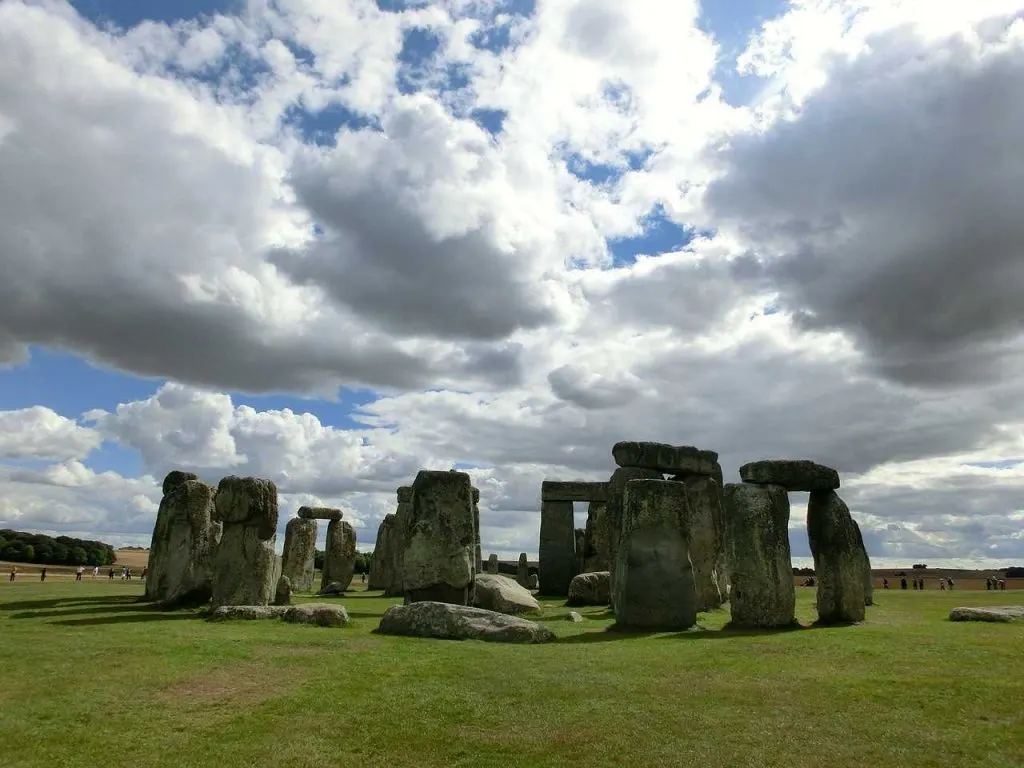 The cost of backpacking in the UK depends on where you go. As a general rule, prices are more expensive in the South than anywhere else.
You will pay a lot more for accommodation, food and drink and tours in London and the surrounding area.
In the North, Northern Ireland, Scotland and Wales prices are cheaper. Generally, costs are about £1.50-2 more expensive in the South than in the North. Though this can vary from place to place.
Since Brexit, the pound has decreased in value. This means it's one of the best times to visit the UK, as prices are cheaper for foreign visitors than they were before!
If you're clever, you can travel around the UK fairly cheaply. You just have to know how to be careful with your pennies.
One thing I would advise is to limit how much you eat out. This will quickly eat into your budget, especially, if you spend the majority of your time in the South!
Supermarkets in the UK aren't too expensive, you can get some great deals. Plus, most hostels have kitchens.
Cooking your own food as much as possible will save you a lot of money in the long run!
If you want to go out, drinking can be expensive in the UK, but it does depend on where you are. My advice would be to find out if there are student nights where you are.
This way your drinks will be significantly cheaper. Otherwise, you could end up paying a small fortune on a night out!

Accommodation
Hostel: Dorm – £15-30; Private – £40-60
Hotels: £40-100
Rental Apartment: £50-150

Food and Drink
Breakfast: Free-£7
Dinner: £8-20
Takeaway meal: £3-7
Pint of beer: £3.50-5

Transport
Single Bus/Tram ticket: £2-4
Train: £10-60
Car Rental from £35
Concluding Thoughts
The UK is a dream destination for a lot of people and for good reason. There is a lot more to the UK than just London. The UK is full of great places to visit and amazing places to explore!
The weather can be terrible at times, but on a good day, the UK is one of the best places to visit on the planet!
If you want to know more information about backpacking in the UK, I recommend buying the Lonely Planet guide to the UK!
It's jam-packed full of useful tips to make your trip even more unforgettable. Click here to get it now!
Do you agree with my UK travel blog? Have you been to the UK? What did you do during your trip? I'd love to hear your thoughts, let me know in the comments below!
Need Travel Insurance?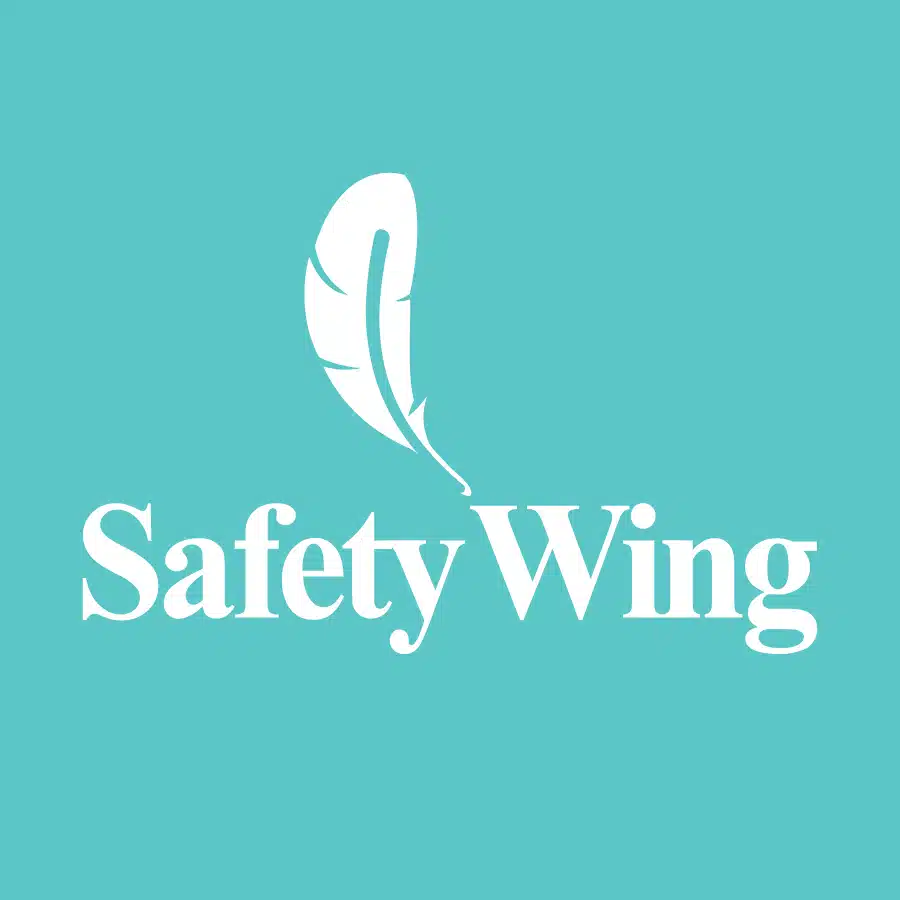 SafetyWing offers coverage that will give you peace of mind while you're on the road. If you want to protect yourself while you're on the road, then click the image to take a look at the options available to you.
Pin For Later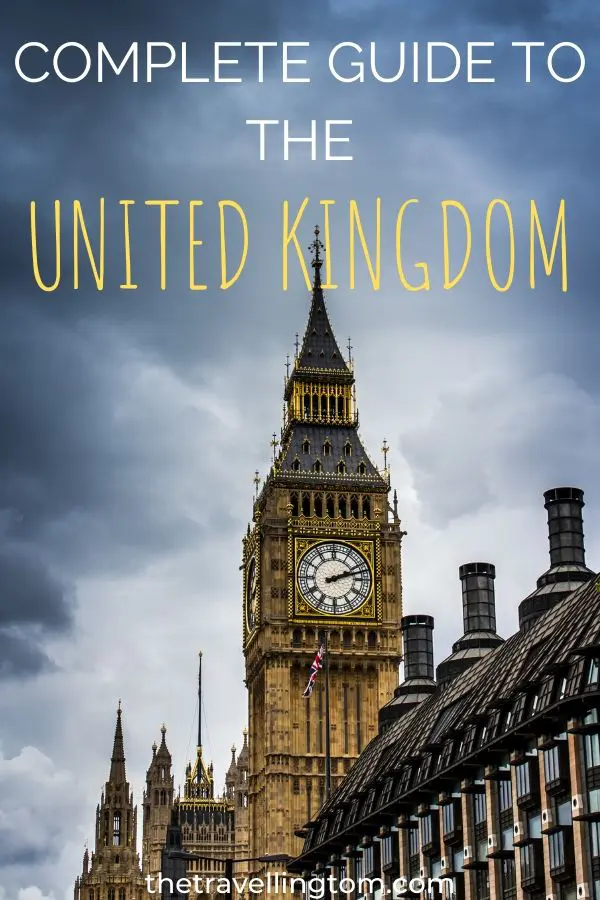 Tom is a travel addict who first left England to spend a year Down Under. Not satisfied with this, he then went to New Zealand, about as far away from home as he could get. He is now planning his next adventures in Europe and Canada while maintaining this blog. Check out the about me page to learn more!