If you want to know some of the most fun things to do in Adelaide, this guide will provide you with all the info you need about this amazing Australian city.
I remember telling people I was going to visit Adelaide and they replied with a one-word answer, why?
There seems to be a misconception that Adelaide is a backwater with nothing going on. When compared to cities such as Melbourne and Sydney, Adelaide is seen as a poor city in comparison with nothing to offer.
This couldn't be further from the truth. It's a lively and great place to visit. What to see in Adelaide includes easy access to two beaches and lots of other sights to see in the centre of the city such as Rundle Mall and the Botanic Gardens.
I spent four months living in Adelaide and it's one of my favourite places in Australia. It's a much more exciting city than people give it credit for.
If you want to know what to do in Adelaide, this post will provide you with all the information you need to know!
Disclosure: This article may contain affiliate/compensated links. For more information, please see our full disclosure policy.
Things To Do In Adelaide
1. Adelaide Botanic Gardens
The Botanic Gardens is one of my favourite places in Adelaide. Set in the northeast corner of the city, the gardens take up 51 hectares and are full of a variety of plants.
I loved coming to the gardens to walk around and take in the sights. It's a great place to relax on a warm summer's day and you could even have a picnic here if you wish!
Inside the gardens, you will find a Palm House, which contains plants such as lilies in a giant Victorian ear glasshouse. There is also the Bicentennial Observatory, which house plants typical of rainforests in Papua New Guinea and the South Pacific Islands.
If you fancy something to eat while you're in the gardens, there's a cafe which serves some excellent food, although it is a bit pricey!
While there's not much to do in the gardens apart from looking around, it's a lovely place to go for a stroll and a great place to get away from the buzz of the city! The Botanic Gardens are somewhere you can't miss when you visit Adelaide!
2. Adelaide Zoo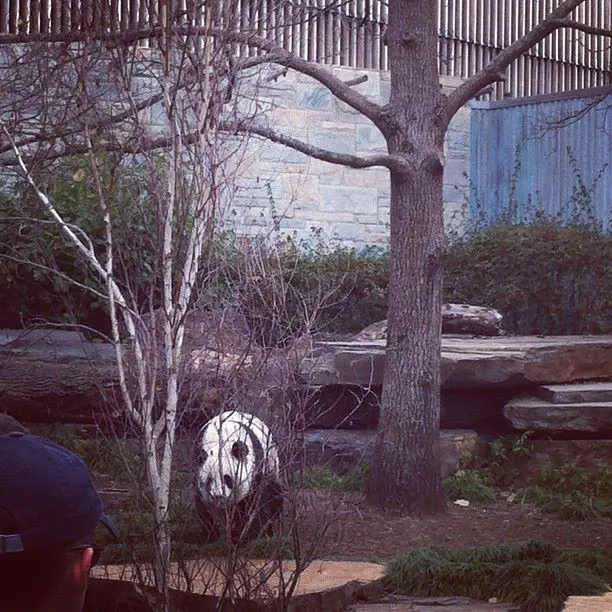 I'm not a huge fan of zoos, but I will make an exception for Adelaide Zoo. This is because the zoo is one of the few in the world that is home to pandas.
If you've never seen a panda before, it's worth paying the entrance fee just to see them. They are funny creatures and there is always a crowd of people around the enclosure looking to get a snap.
Apart from the pandas, you will find other animals such as Meerkats, giant tortoises and penguins. However, pandas are the main attraction!
The entrance costs $37 for adults and $20 for children, so it's not a cheap visit. If you're desperate to see pandas I would pay the fee, otherwise, it may be best to save your money and use it on something else.
3. Rundle Mall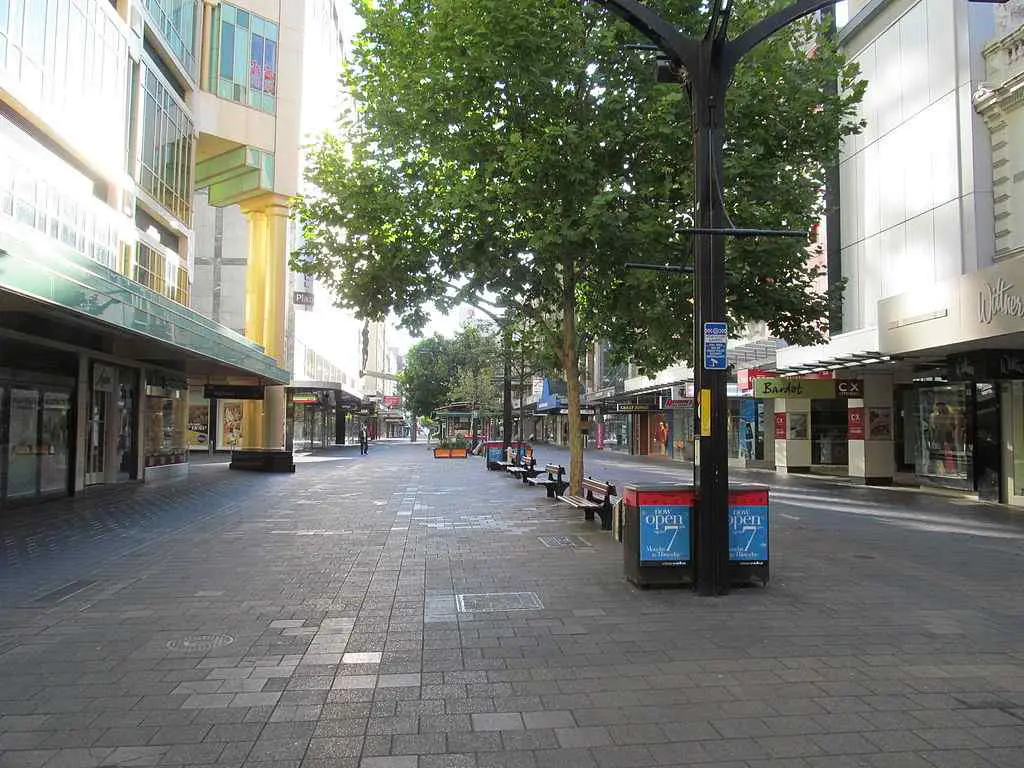 Rundle Mall is the main shopping precinct in Adelaide. If you need some new clothes, or you want to do some window shopping this is the place to go.
The term mall is misleading as it's really a street as opposed to an indoor shopping mall. You will find over 1,000 stores on the street, which is a mind-boggling number!
Due to its popularity, there is always something going on. Whether it's street performers or pop-up events, there's never a dull moment when you're walking down Rundle Mall, making it one of the best places for entertainment in Adelaide.
You will find a variety of interesting sculptures including a pig burrowing into a bin, two giant balls stacked on top of each other, known as the 'Mall's Balls' and a beautiful fountain too!
4. South Australian Museum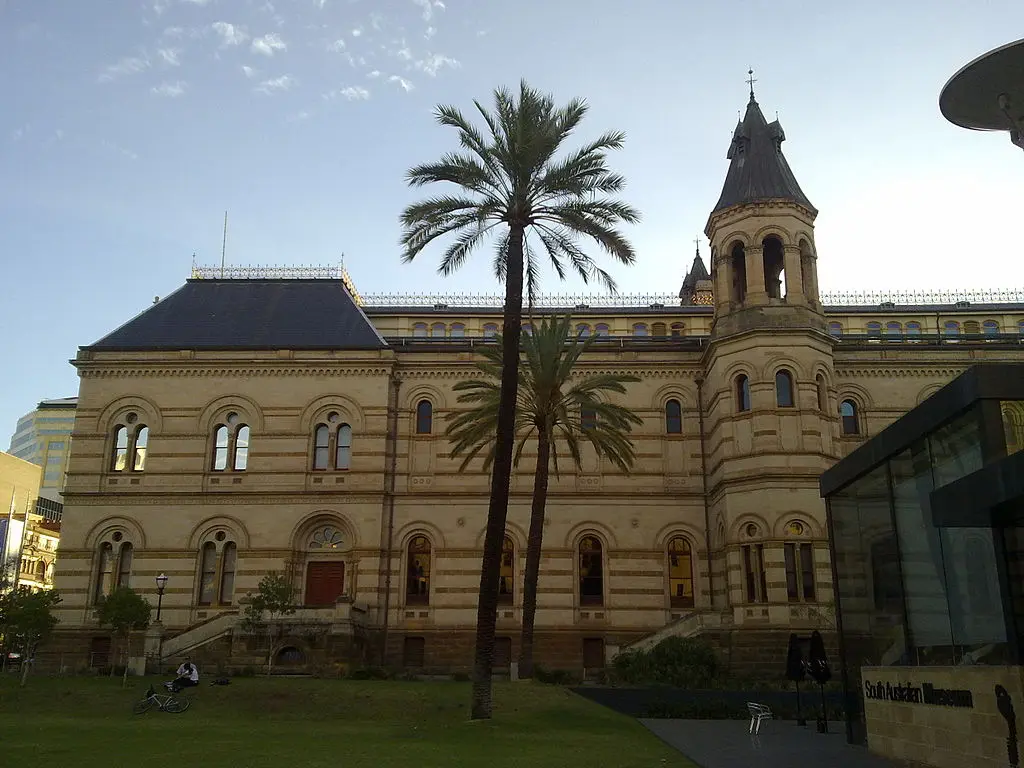 The South Australian Museum is one of the best that I have ever visited. The exhibits are fantastic and you can easily spend a couple of hours exploring everything as I did!
The museum is located on North Terrace near Rundle Mall and includes the museum, state library and an art gallery. You will find plenty of incredible things walking around the museum.
Perhaps the best thing I saw was a seven-metre giant squid so long it had to be suspended in between the staircase. Bear in mind there are a few floors in the museum, so this was no small animal!
As well as this you find displays on the history of South Australia and indigenous Australians. Best of all, it costs nothing to enter the museum, save for a few areas which require a special pass.
5. Adelaide Central Market
Adelaide Central Market is the place to go if you want to get some cheap and fresh food. The market is located in the centre of the city not far from Victoria Square on Gouger Street.
The market is one of the largest undercover fresh produce markets in the Southern Hemisphere and it's no exaggeration to say you can find virtually every type of food here.
Events are held throughout the year at the market. I remember a wine and cheese evening taking place while I was in the city. It's best to check what is on during your stay to ensure you don't miss out!
The market is open from Tuesday to Saturday and stays open until 9 pm on Fridays. With over 70 stalls, it's a great place to wander and snap a few bargains so you can cook up a storm later in the evening!
6. Mount Lofty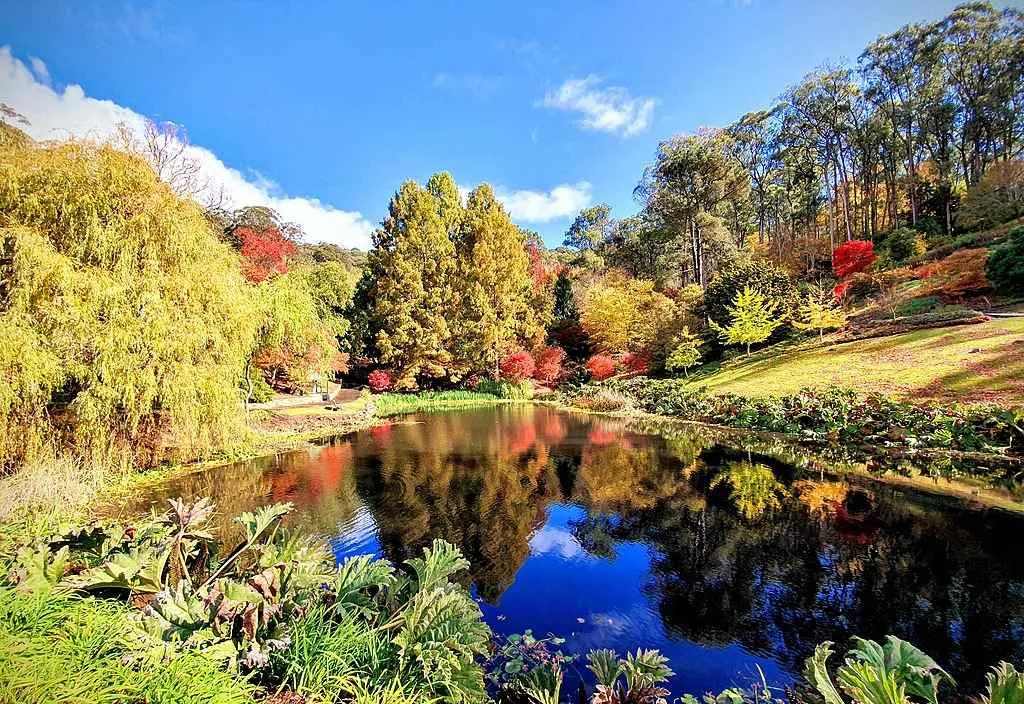 Mount Lofty is a beautiful spot to go if you want to get out of the city centre. It's located 15 km from the centre and has some spectacular views of Adelaide from the summit.
From the summit, you can follow the trail down to Waterfall Gully, which as you might have guessed, contains waterfalls!
I can't stress how impressive the views are from the summit and this is one of the best things to do in Adelaide without a shadow of a doubt.
You will also encounter lots of wildlife here too. I saw a lot of kangaroos hopping, some with joeys in their pouches! If you only have 3 days in Adelaide, Mount Lofty is somewhere you have to visit!
If you want to immerse yourself in the area, you can rent Mt Lofty YHA with a group of friends and spend a few nights in the area!
7. Adelaide Festival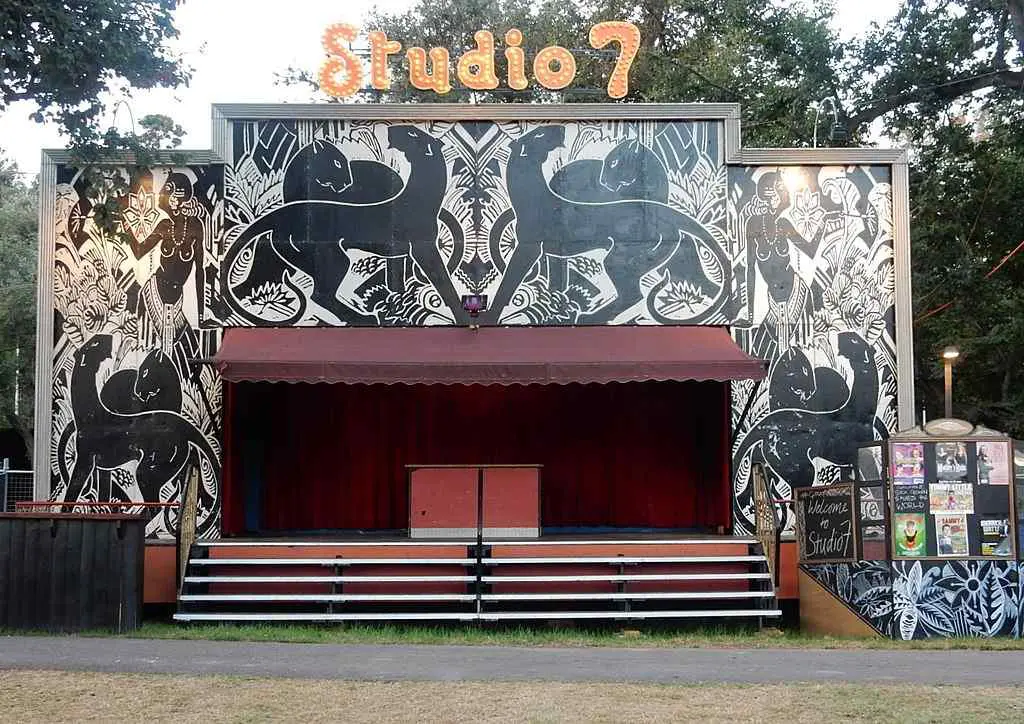 The Adelaide Festival is one of the largest arts festivals in the world and one of the eminent cultural events held every year in Australia.
The festival rivals the Edinburgh Festival in its scale and can be considered the Southern Hemisphere equivalent. It's one of the most fun things to do in Adelaide if you can schedule your visit to coincide with it.
It's held every year from the end of February to the middle of March. You will find all sorts of shows from comedy to theatre and ballet. there is something for everyone.
This is one of the best times to visit Adelaide. The city is alive with all the festivities and is a fun place to be!
8. Art Gallery of South Australia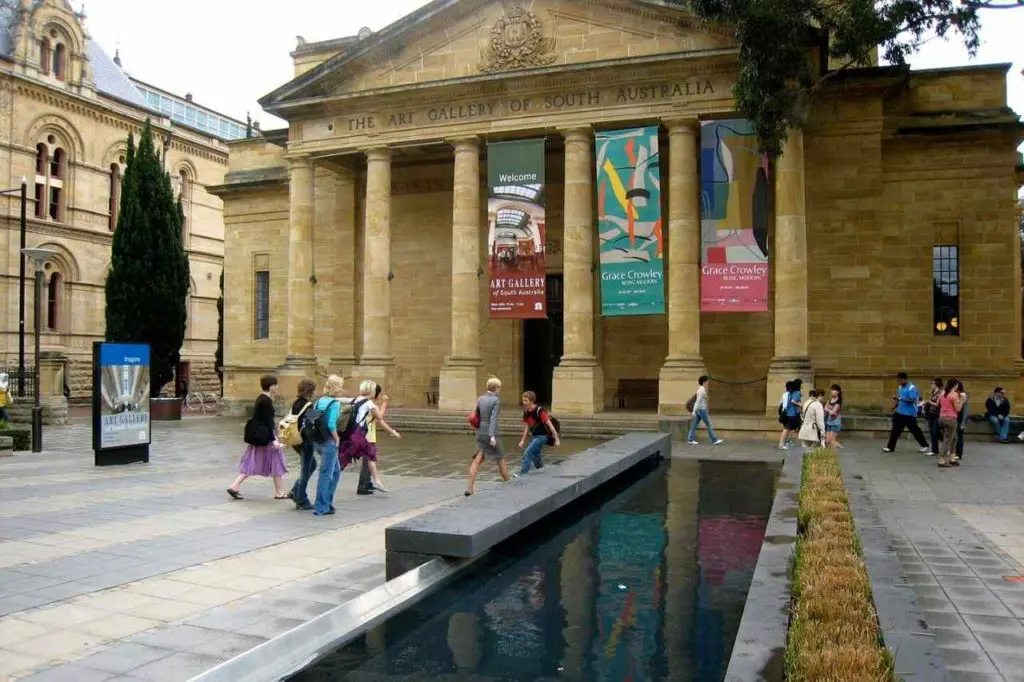 If you're a culture vulture, the Art Gallery of South Australia is a brilliant place to visit. It has a variety of works with over 38,000 pieces which cover Australian, European and many other genres.
It's housed in the same complex as the South Australian Museum and is worth visiting before or after you've checked out the museum.
Like the museum, entry is free, so there's no excuse not to check it out. It's an interesting place to visit and with collections that are constantly updated, it's worth visiting even if you've been to Adelaide before.
The gallery also holds several festivals throughout the year which are worth going along for too if you're wondering what to do in Adelaide.
9. Victoria Square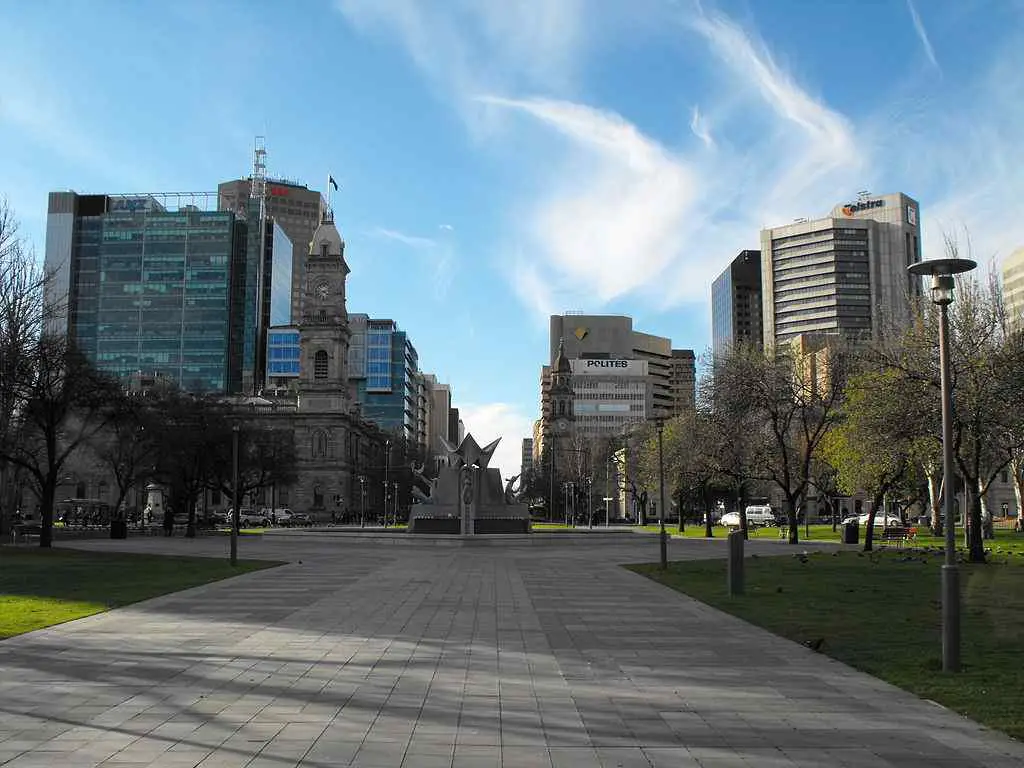 Victoria Square, also known as Tarntanyangga, is the biggest and most central of the five squares in the city. It's named after Queen Victoria, who was the monarch of the United Kingdom from 1837 to 1901.
The square sits at the centre of Adelaide's grid layout and is flanked by several important buildings such as the Catholic Cathedral, State Government Offices and the Supreme Court of South Australia.
The most impressive part of the square is the huge Three Rivers Fountain that sits at the southern end of the square. It was built in 1968 to commemorate the visit of Queen Elizabeth II five years earlier.
You will also find a statue of Queen Victoria here too. It's a great place to come if you want to relax and take in the hum of the city. Plus, the Three Rivers Fountain is worth visiting by itself.
10. Adelaide Oval
If you love sports as much as I do, then you have to visit the Adelaide Oval while you're in the city! It's an impressive stadium and is host to numerous Australian Rules and Cricket matches throughout the year.
The stadium is located in the parklands between the city centre and North Adelaide, which makes it handy to get to if there is an event on while you're there.
If you visit during the summer you will be able to take your pick of cricket matches to watch. Otherwise, a trip during the autumn and winter should allow you to see an Aussie Rules match.
Another activity you can do at the Oval is to climb to the roof, which if you're an adrenaline junkie, is something not to be missed. If you want something more sedate, you can book a stadium tour instead!
11. Adelaide Gaol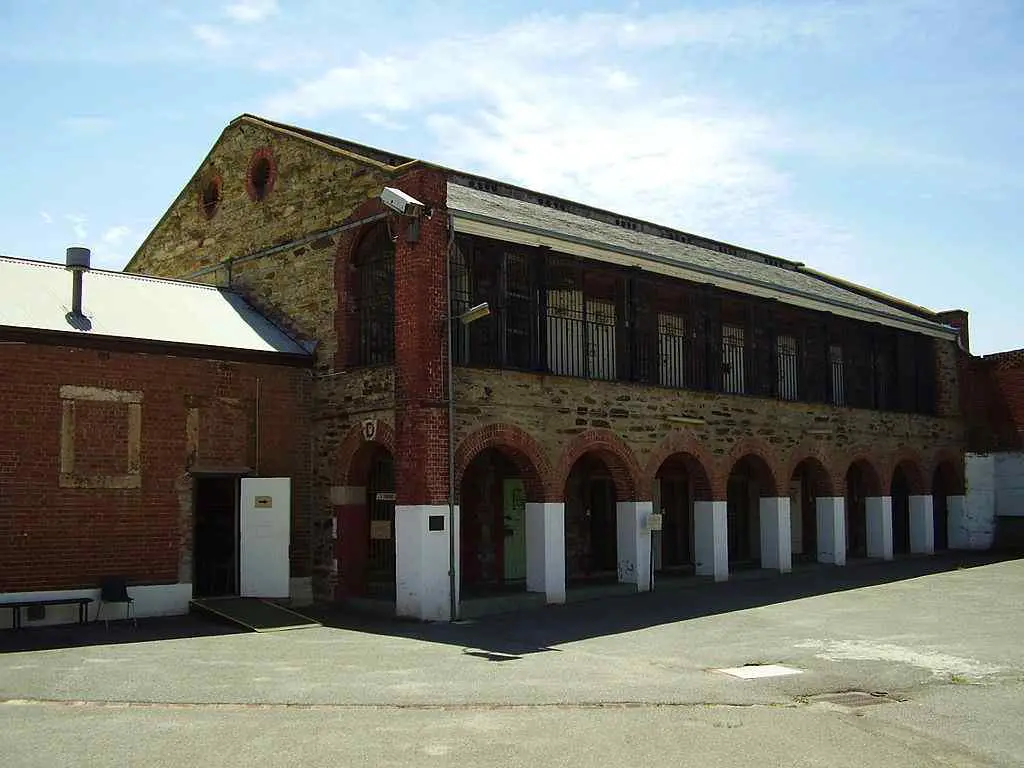 Adelaide Gaol is one of the top things to do in Adelaide. It's one of the oldest colonial public buildings still standing in the city and was still used as a jail until 1988.
Over 300,000 prisoners passed through its doors throughout its 147-year history. Public hangings also took place at the gaol, with the first one taking place in 1840 while the building was under construction.
The gaol is said to be home to a variety of ghosts. A legacy of the gaol taking in inmates who were referred to as 'lunatics' who now, according to legend, stalk the corridors they once dwelt in.
Booking a tour is the best way to see the gaol and learn more about its fascinating history and that of Australia too.
12. Adelaide Casino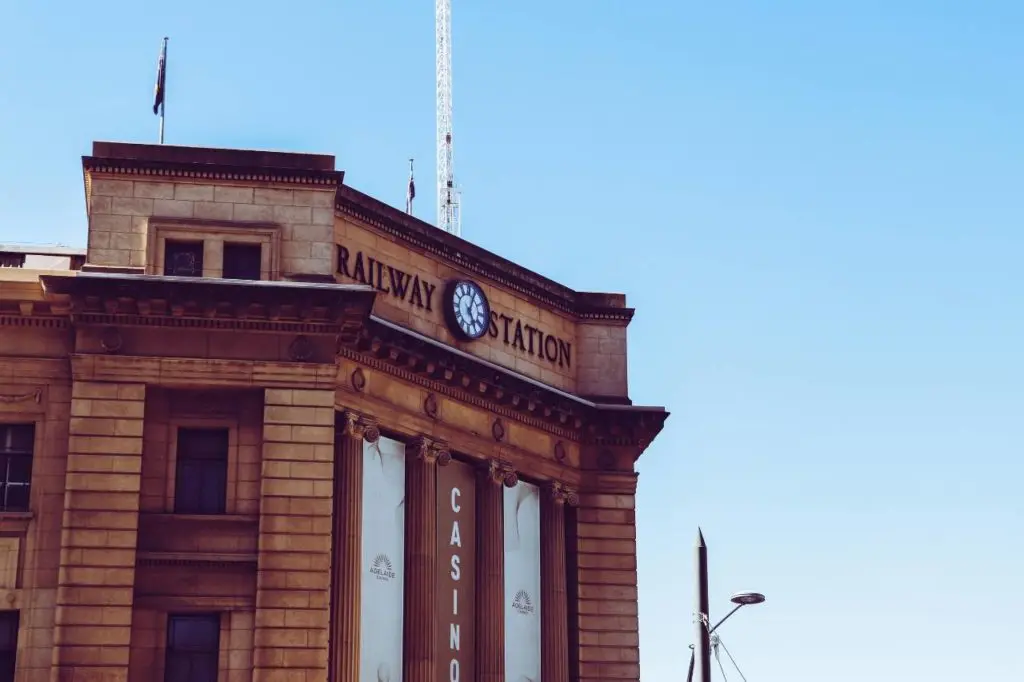 If you're partial to a flutter on the roulette wheel or want to take your chances at the poker table, Adelaide Casino is the place for you.
The casino is located on North Terrace on the site of the old Adelaide Railway Station. If you don't like gambling, it's worth visiting just to see the building, such is its beauty.
Inside, you will find what you would expect from a casino. A multitude of roulette wheels, blackjack tables and ways to either lose or increase your money!
You will find also find a lot of bars from ones that focus on sports to an alfresco bar called oasis. There are also several restaurants to choose from too should you get peckish while you're there!
13. Belair National Park
If you want to get out of the city and into the wild, Belair National Park is the place to go. Located 25 miles (13 km) south of the city, it's a protected area of natural bushland.
You will find plenty of things to do in Australia's second-oldest national park. There are numerous trails to explore including one that takes you to the cave-like Amphitheatre Rock.
One of the best trails in the park is the 6.5 km Waterfall track, which will take you to several waterfalls as you make your way on the trail around the rock escarpment.
Belair National Park is one f the best things to do in Adelaide for free. It doesn't cost a penny to enter the park and it's a great way to spend a day away from the city centre!
14. Grave of The Tamam Shud Man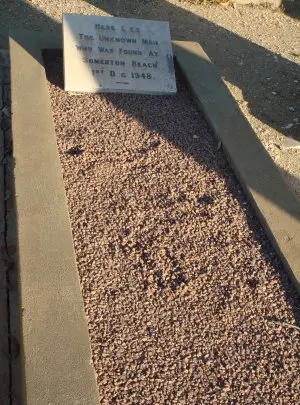 The case of the Tamam Shud Man is one of the strangest stories I have ever come across. On the morning of 1 December 1948, a body was found against a seawall on Somerton Park beach.
The authorities tried to identify the dead man but to no avail. He had no identification on him and the only belongings he had were a pack of gum, cigarettes, a ticket to the beach and a few combs.
The name Tamam Shud comes from a tear-out of a book that was hidden in the man's small pocket watch pocket. To this day, the case hasn't been solved and is one of the most baffling cold cases in existence with multiple theories as to the origins of the man.
The case may never be solved, but you can visit the grave of the Tamam Shud Man in the West Terrace cemetery. His grave is identified with the words, "The Unknown Man."
15. Glenelg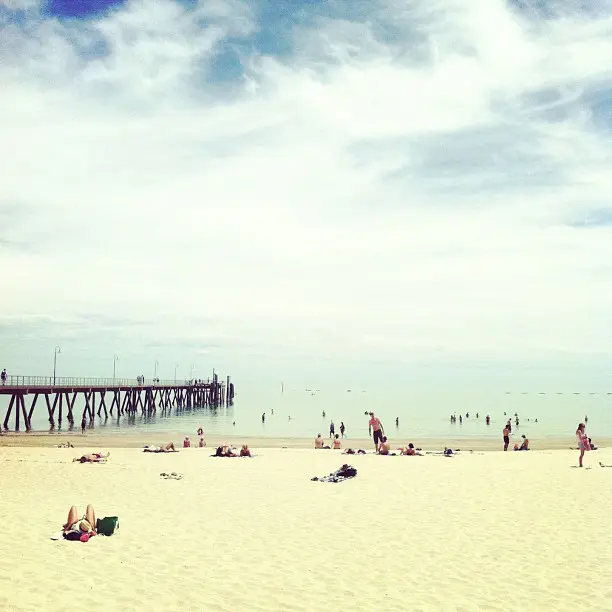 Glenelg is without a doubt, one of Australia's best beaches. I loved visiting this beachside suburb as much as I could when I was in Adelaide. With the tram from the city centre going direct to the beach, there's no excuse not to visit!
During the summer, Glenelg is the perfect place to go to enjoy the sun. The beach has a lot of space and never gets crowded.
One great part of the beach is the pier, which is ideal for jumping off into the water below. This is a lot of fun on a warm summer's day and gives the beach an extra dimension rather than enjoying the sun for the whole time you're there.
You will find a lot of shops, cafes and restaurants in the area too. My advice is to make a day out of a trip to Glenelg and enjoy everything the town has to offer as well as the beach as it's one of the best activities to do in Adelaide.
16. Henley Beach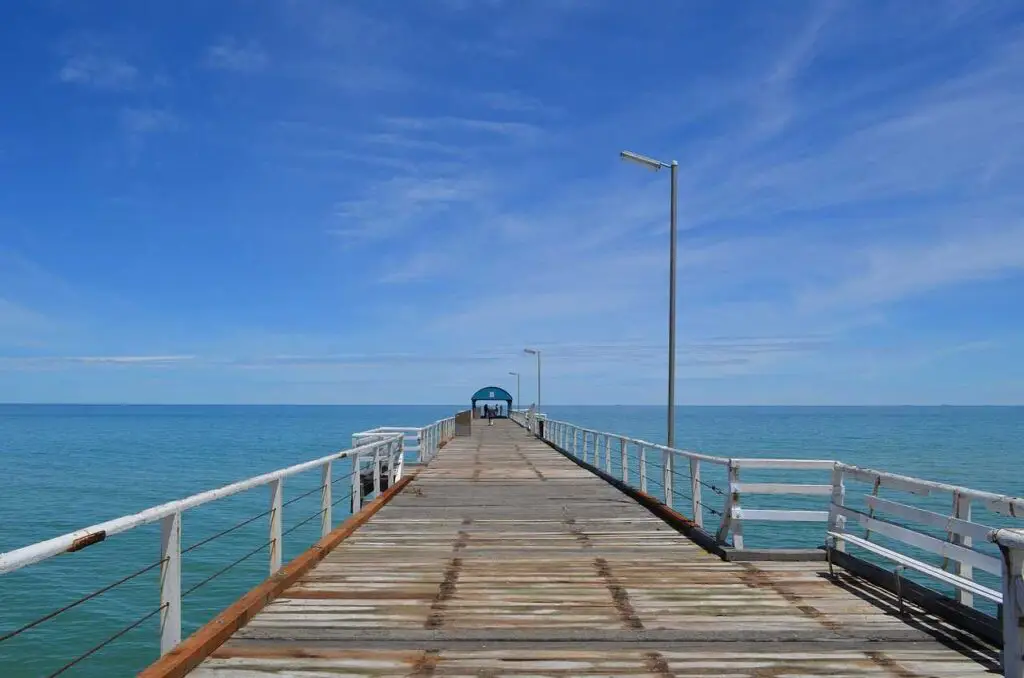 As well as Glenelg, Adelaide has another great beach at Henley. This one is a bit further outside the centre than Glenelg, but it's still worth venturing out there as it's one of the best beaches in South Australia.
The best way to get there is by bike, it may not be the quickest way, but it's certainly the most scenic. It takes about 30 minutes to get to the beach after you hired got your bicycle from CityBike.
Once you're at the beach, you can set up shop and enjoy the Australian sun! There may not be a pier to jump off, but there's enough space to play football and volleyball on the beach. Plus, you can mess around in the water too!
You will find a variety of great cafes and restaurants in the area too. If you cycled to Henley beach, they're a good place to go to refuel for the journey back!
17. Chinatown
If you're wondering what to do in Adelaide, a trip to Chinatown is something you should consider. Of all the Chinatowns in Australia, I feel Adelaide's is the best.
You will find plenty of delicious Chinese restaurants here and the prices are very reasonable considering Australia can be an expensive country!
If you come during the day you can go to the food court where you will find a variety of stalls that sell great food from all across China and even Mongolia. It's a good place to have a cheap lunch if you're stuck for ideas for food!
This is a vibrant part of the city and it's worth walking around at night to soak up the atmosphere!
18. Tour Down Under
If you're a sports fan, you'll want to make sure you're in Adelaide during January when the Tour Down Under is on.
Despite being a cycling fan, I was unaware the race was being held in Adelaide while I was there. Thankfully, I lucked out and was able to witness the race up close.
All I can say is that it is an incredible experience!
Watching the race is one of the best things to do in South Australia if you love sports. You won't get many opportunities to see world-class athletes as up close and personal as you can with cyclists.
Most of the stages take place outside of Adelaide, but there are always one or two that go through the city centre or suburbs such as Glenelg. If you're in Adelaide during January, the Tour Down Under is something you should stick around for!
19. Cleland Wildlife Park
If you've been backpacking around Australia and you've arrived in Adelaide without seeing a kangaroo, you have to visit Cleland Wildlife Park.
Let me explain:
Cleland is home to a variety of animals including the aforementioned roos, koalas and dingoes, plus many others. The beauty of the park is that you can roam amongst the animals and get close to them.
In the wild this would be dangerous, kangaroos can be very aggressive, but at Cleland they are tame. You can walk right up to them and they don't flinch or get agitated.
You can also hold a koala and get your picture taken with these cute little critters! If you're wondering where to go in Adelaide to see some of the creatures Australia is famous for, then Cleland is the place for you!
20. Morialta Conservation Park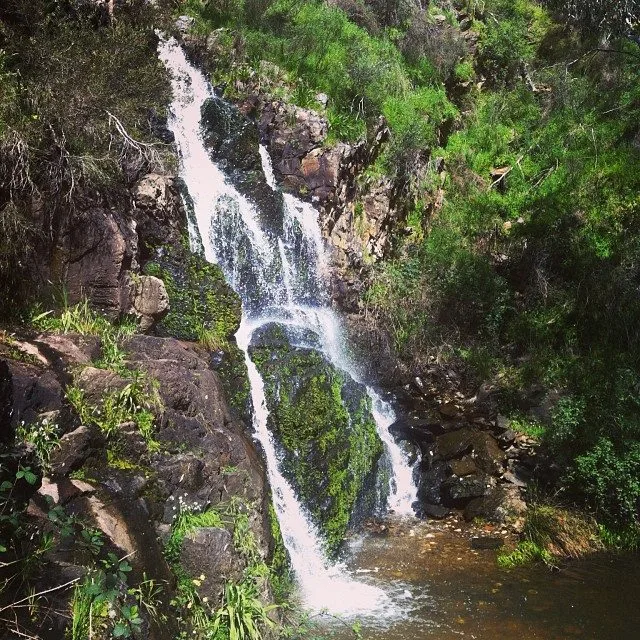 Morialta Conservation Park is one of the best places to visit in Adelaide if you want to get outdoors and away from the city centre.
Located 10 km northeast of the city centre, you will either need your own vehicle or use public transport to get there. If you take the X30, 222, 229F or the W90, they will take you to Morialta.
Once you're there you will find a park that has a lot of trails which take you to some fantastic spots. One of those spots is Morialta Falls, which although not the biggest waterfall, is still impressive.
You could easily spend the whole day hiking around the park and taking in the sights. It's one of the many things to do outside Adelaide city centre that you have to do during your trip!
Things To Do Near Adelaide
21. Port Elliot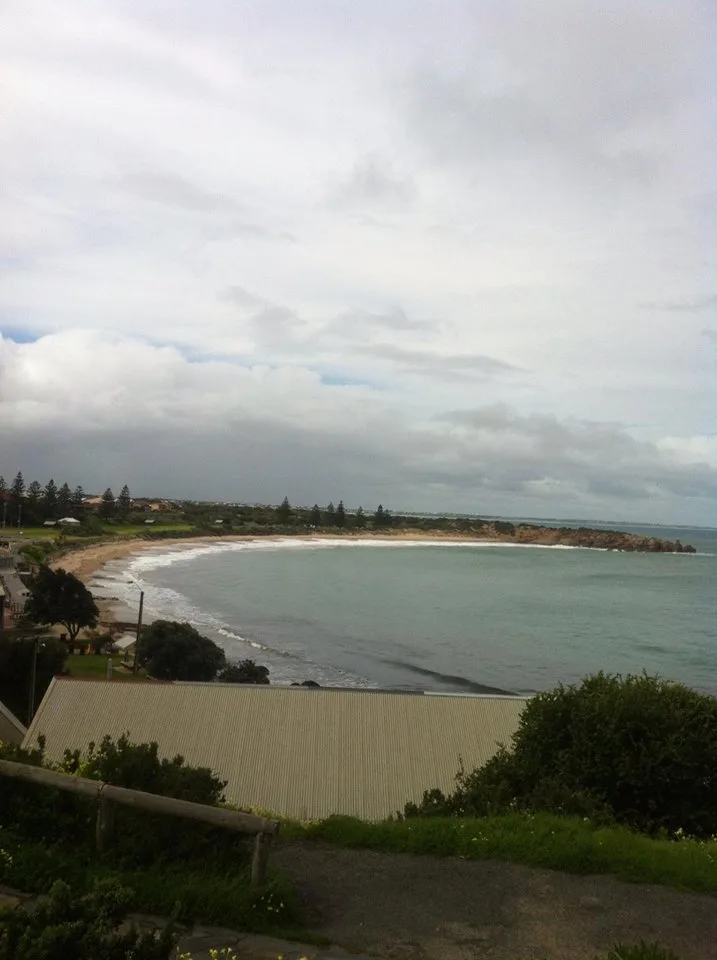 Port Elliot is, without a doubt, one of the best places to visit in South Australia. This picturesque town is located to the south of Adelaide on the Fleurieu Peninsula.
Despite being a small place, there are a lot of things to do regardless of whether it's summer or winter! During the summer you can go surfing at the beach or just relax and enjoy the glorious weather.
You can do the same during the winter, but it will be a lot colder. However, you can go whale watching during the colder months. Whales migrate to the region every year and you can spot a few from the beach if you're lucky!
Port Elliot is one of the best places to visit on a day trip from Adelaide or for a weekend away. I loved the few days I spent there and I've no doubt you will too!
22. Hahndorf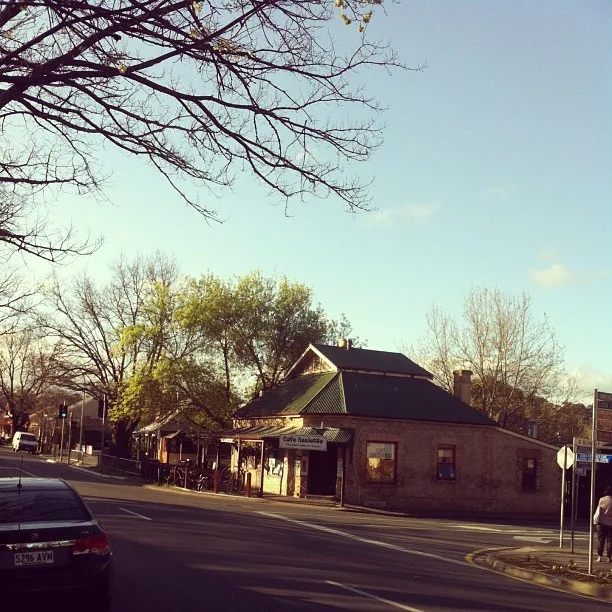 If you're planning to visit South Australia, then Hahndorf is one of the stranger places you can visit in the state. The name provides a clue, this town has a strong German influence!
The reason for this influence is simple. The town saw an influx of German migrants during the early 19th century who built the town to resemble the places they had left behind.
Today, the town has become a tourist hotspot and is undoubtedly one of the most unusual places in Australia. You can find cafes selling Bavarian sausages and shops selling all sorts of German trinkets!
It's easy to get to Hahndorf from Adelaide. Just hop on the 864 bus from Currie Street in the city centre and you'll be there in under half an hour!
23. Barossa Valley
Adelaide is well-known throughout Australia for its wine-producing regions and the Barossa Valley is the place to go if you want to visit a winery and do some wine tasting.
The valley is a 50-minute drive from Adelaide and is home to over 80 wineries! If you want to go wine tasting in Australia, this is the place to do it!
You can visit a winery by yourself, but my advice is to book a tour. This way everything is taken care of, you can often see multiple wineries and you will get food too!
I'm not a fan of wine, but I know a lot of people are. If you're a wine aficionado, then visiting the Barossa Valley is a must during a trip to Adelaide.
24. Kangaroo Island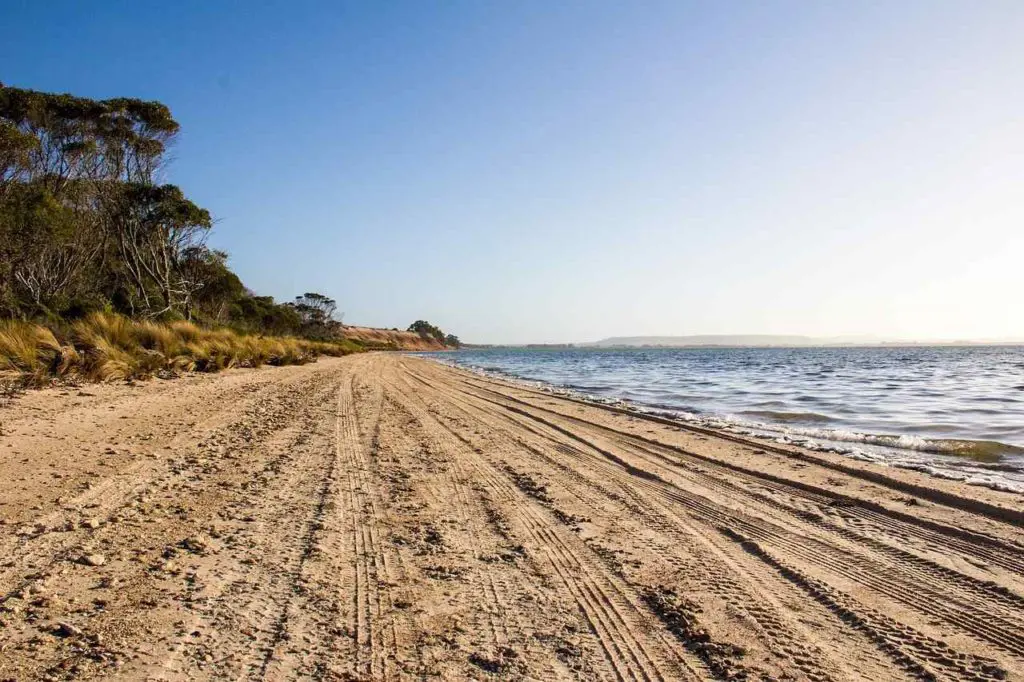 Kangaroo Island isn't somewhere you can go on a day trip from Adelaide, but you can spend a weekend or a few days there.
The island is not hard to get to from Adelaide. It takes 30 minutes to fly there from Adelaide airport, or you can get a ferry from Cape Jervis, which is a two-hour derive from Adelaide, and hop on a ferry and be on Kangaroo Island in 45 minutes.
Kangaroo Island is bigger than you think and it's home to a variety of wildlife such as the animals which give the island its name!
The island suffered greatly during the 2019-20 Australia bushfires, but it's recovering. A visit to the island and booking a tour such as this is a great way to see the island and help those living there recover from the terrible ordeal!
25. Fleurieu Peninsula
The Fleurieu Peninsula is a brilliant place to head if you want to get outside of Adelaide for a while. It's the peninsula where Port Elliot is located and there are lots of things to see and do here.
The beaches are among the best in South Australia, and you can go whale watching in the winter which is an incredible experience.
The peninsula is also home to the vineyards of McLaren Vale. If you love wine or want an alternative to the Barossa Valley, a visit is well worth it!
You can also go kayaking at the mouth of the Murray River, which is the longest river in Australia. Plus, you can discover the wetlands of the Coorong National Park too!
Where to stay in Adelaide
Adelaide may not be as big as Melbourne or Sydney, but there are still lots of places to stay in the city.
If you're on a budget, staying in a hostel is a must. Thankfully, Adelaide has one of Australia's best hostels, the Adelaide Central YHA.
I stayed in this hostel each time I came back to Adelaide and it's a brilliant place to stay. The huge common room, complete with table tennis, is great for meeting people and there is a big kitchen which means you won't be queuing up to cook!
I loved staying at Adelaide Central YHA and its location just outside of the city centre and next to Light Square makes it a brilliant place to stay.
If hostels aren't your thing, there are plenty of other places to stay in Adelaide. Below is a table of my recommendations for where to stay in Adelaide.
Best Time to Visit Adelaide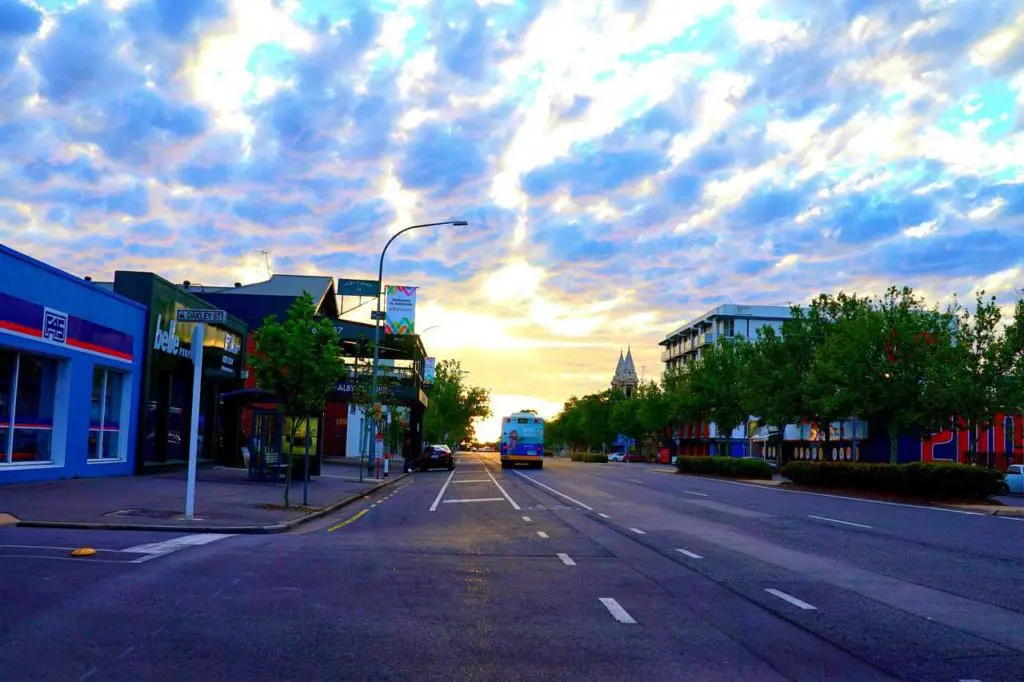 During my Australia working holiday, I visited Adelaide on three separate occasions staying for a minimum of a month each time.
I was there from January to February the first time, then from July to August, the second time and finally from the start of September to the middle of November the third time.
This gives me a good indication of when to travel to Adelaide. If you want to enjoy Adelaide to its fullest, then I recommend visiting from September to March.
This is when the weather is at its best. You can make the most of your time here by spending time in the botanic gardens and Adelaide's fantastic beaches.
During winter, you can still enjoy the city, but it's too cold to spend a day at the beach. If you do visit during this time, prices will be cheaper and I would recommend using the city as a base before doing an Adelaide to Darwin road trip or driving to another major Australian city.
Adelaide is a great city to visit all year round, but it's especially at its best during the warmer months. Bear in mind though, that Australian summers can get very hot. Temperatures of 40 degrees plus are becoming the norm.
If this is too hot for you, consider visiting during the cooler months from September to October and March to April.
Frequently Asked Questions
What can you do in Adelaide for free?
One of the best things about Adelaide is that there are so many things you can do that don't cost a penny. One of my favourite things to do in Adelaide was to head to the botanic gardens and chill out there.
You don't pay a penny to get in and you can walk around and take in the sights for as long as you want. If you want something a bit more fast-paced you can hang out in Rundle Mall for a while.
Perhaps the best thing you can do, however, is head to either Glenelg or Henley beach for the day. If you head over to CityBike, you can rent a bike for free to get there as well!
Is Adelaide worth visiting?
The simple answer is yes. Adelaide is a fantastic place to visit, there are so many things you can do, it would be silly not to visit.
If you're doing an Adelaide to Melbourne road trip, you'll be glad to know the end destination has a lot going for it. The beaches are fantastic, the nightlife is vibrant and there are plenty of beautiful spots to see outside of the city centre.
Granted Adelaide may not be a thriving metropolis like Melbourne or Sydney, but it's no backwater either. There is a lot to do in Adelaide and it is well worth a visit in its own right!
Is Adelaide cheaper than Melbourne?
One of the best things about visiting Adelaide is that it's cheaper than other major cities such as Melbourne. This is simply down to the fact that Melbourne is a bigger city than Adelaide.
As a result, prices are cheaper in Adelaide because of this. Everything is cheaper from the price of a hostel to the price of a beer.
If you're on a working holiday in Australia and looking to save some money, spending time in Adelaide is a good idea.
What's Adelaide famous for?
One of the things that Adelaide is famous for is the number of churches in the city. There are over 500 different churches in the city which belong to a variety of different denominations.
The Adelaide Festival is another thing that the city is famous for. It's an art festival held at the start of March and is one of the biggest festivals in Australia, as well as one of the major festivals for the arts in the world!
As well as this, Adelaide is renowned for its beaches and the Adelaide Hills which are one of the biggest wine-producing regions in Australia.
Need Travel Insurance?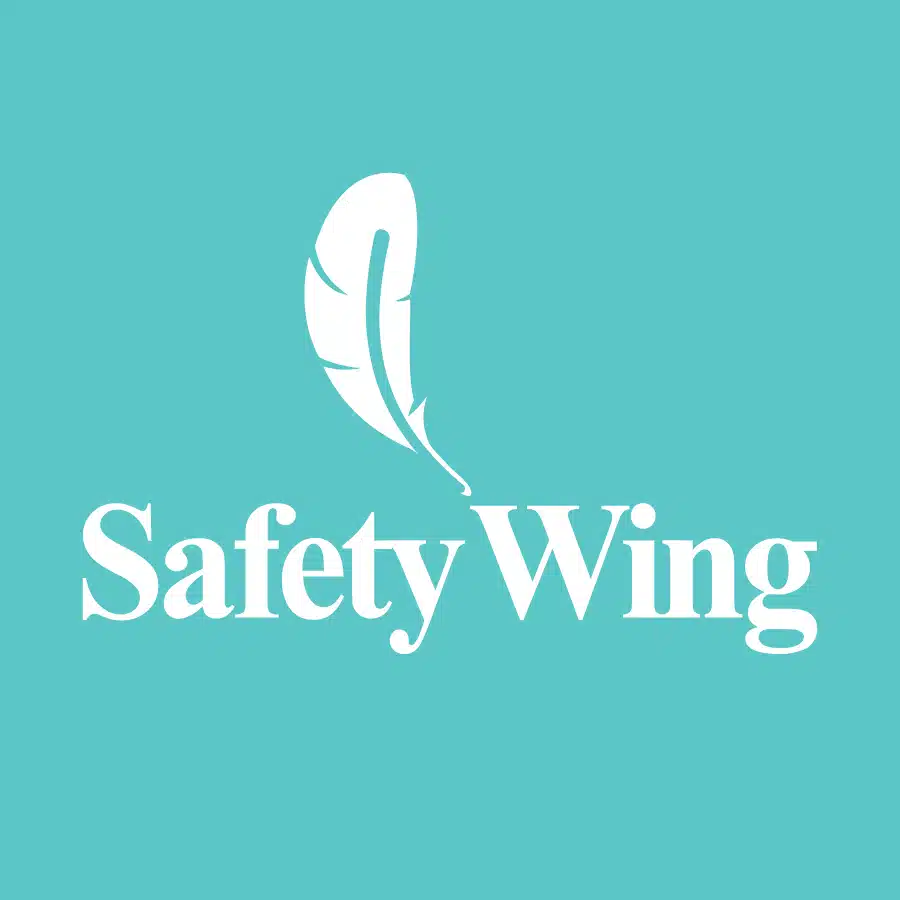 SafetyWing offers coverage that will give you peace of mind while you're on the road. If you want to protect yourself while you're on the road, then click the image to take a look at the options available to you.
Pin For Later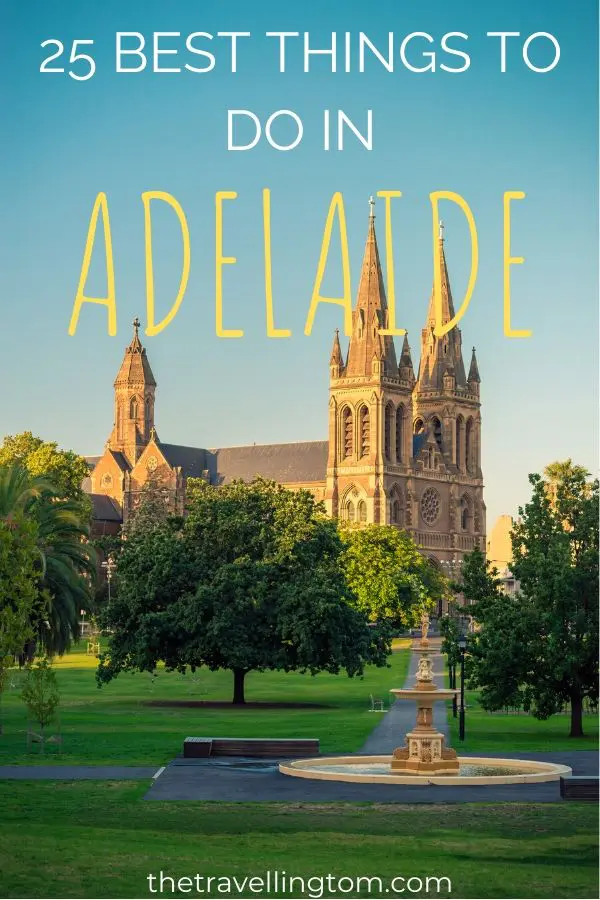 Tom is a travel addict who first left England to spend a year Down Under. Not satisfied with this, he then went to New Zealand, about as far away from home as he could get. He is now planning his next adventures in Europe and Canada while maintaining this blog. Check out the about me page to learn more!