A lot of people neglect to visit Adelaide on an Australian backpacking itinerary.
I'm not 100% sure why this is, maybe it's because it's away from the East Coast. This is a shame as far as I'm concerned because I loved Adelaide!
I spent a total of 4-5 months there and had some of the best times of my Australian working holiday visa in this great city.
I made some of my best friends during my stay here and I was truly heartbroken when the time came to leave this great city. Most of us were in agreement that this was one of, if not our favourite city in Australia.
With lots of things to do in Adelaide, great weather and beaches, it is a place that you shouldn't skip while backpacking Australia!
So without further ado, let's get into my Adelaide travel guide!
Disclosure: This article may contain affiliate/compensated links. For more information, please see our full disclosure policy.
Table of Contents
Adelaide Travel Guide
Quick Adelaide Travel Guide
State – South Australia
Best time to visit Adelaide – October to February
Where to stay in Adelaide – Adelaide Central YHA
Best things to do in Adelaide – Botanical Gardens; Glenelg; Mt Lofty
Average daily spend in Adelaide – $40
General info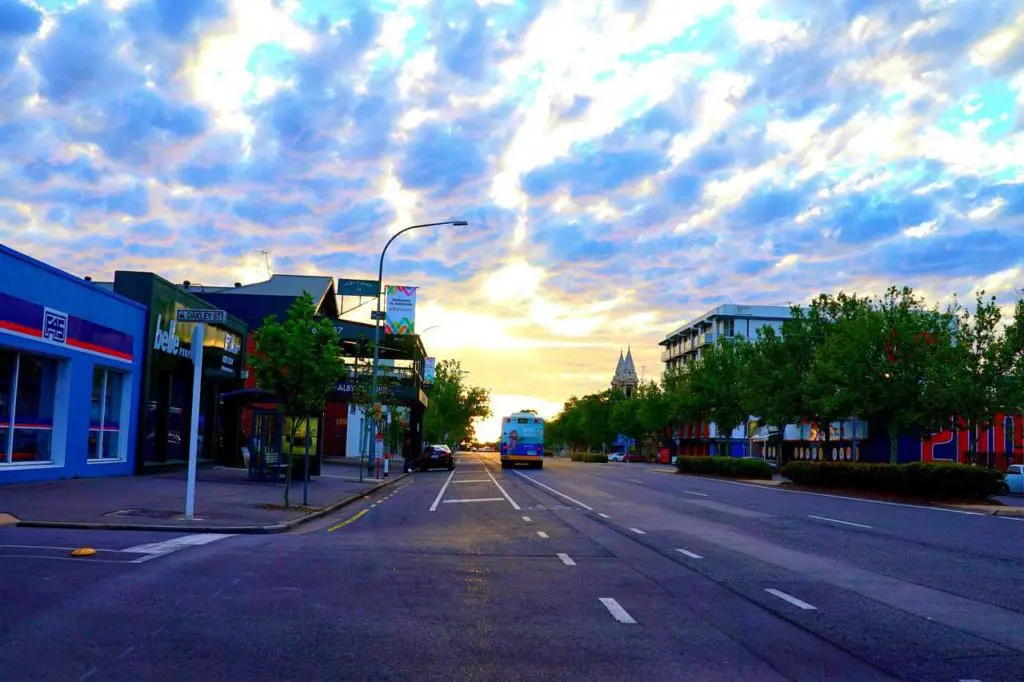 Adelaide is the capital of South Australia and is located near the Southern Ocean. It is the fifth-most-populous city in Australia and is consistently ranked as one of the best cities in the world to live in.
Founded in 1836, the city is named in honour of Adelaide Saxe-Meiningen, who was the Queen consort of King William IV. The city was the capital of the British South Australia Colony and was designed by Colonel William Light.
The city is laid out in a grid system, with wide boulevards. This can lead to disorientation at first, as I found out, it is not easy to navigate cities with grid layouts when you are new!
Before the British colony was set up, Adelaide was populated by the indigenous Kaurna people.
Unfortunately, in the preceding years after the establishment of the colony, their language and culture was almost destroyed.
Why is Adelaide Underrated?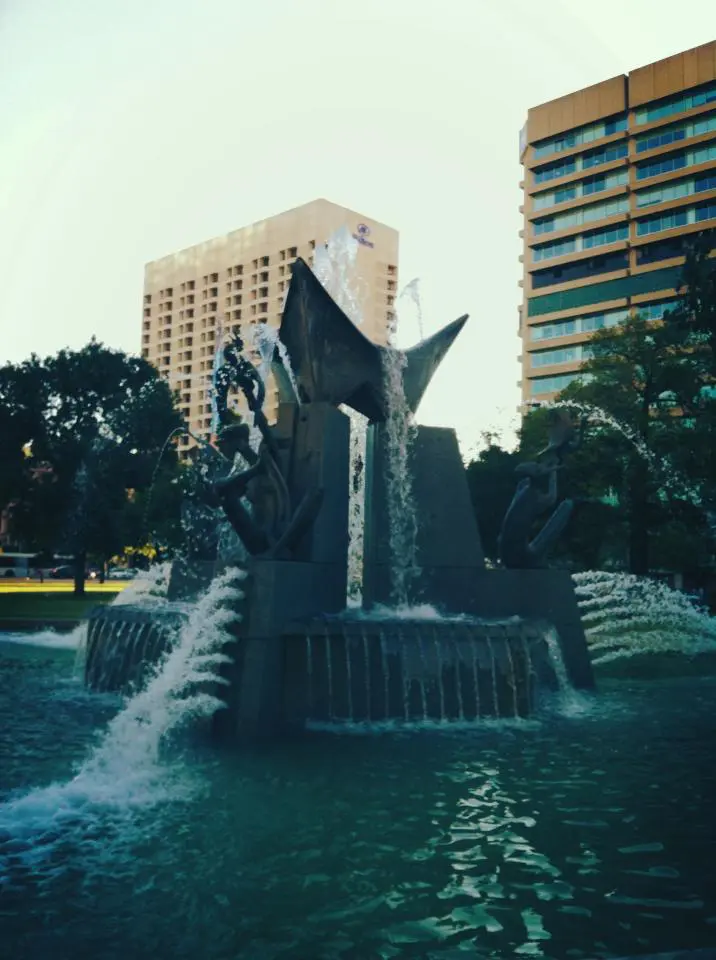 One of my main aims with this Adelaide travel blog is to persuade you to visit this great city!
Most people backpacking Australia, for some reason or another, don't travel to Adelaide. This has led to the city, in some circles, being regarded as boring.
Many people assume there aren't many things to do in Adelaide. This extends to South Australia as a whole, as far as I'm concerned this is nonsense!
Adelaide is a great place to visit and this reputation is completely unfounded. I first came across this attitude in Melbourne, although this might be due to the rivalry between the two cities.
I had decided to go back to Adelaide and both my work colleagues and housemates were nonplussed by my decision.
A common comment was, "What are you going to Adelaide for!? There's nothing to do there!"
It helped that I had already stayed there for a month before I went driving from Adelaide to Melbourne, so I knew this wasn't true.
However, it confirmed to me this myth that Adelaide is boring.
Maybe this myth exists because you don't automatically think of Adelaide when you think of Australia.
Images of Sydney, Melbourne and Uluru in the outback spring to mind. Adelaide is perhaps the forgotten city of Australia. It doesn't help that it's isolated from both the West and East Coast of Australia!
This really shouldn't be the case, Adelaide is a modern, vibrant and interesting city to visit and live in.
Some of the best beaches in Australia are within easy reach of the city centre and the city itself has many interesting places to visit!
Things To Do in Adelaide
Contrary to its reputation as a backwater, there are plenty of things to do in Adelaide! You would have that would be the case in a place where not much happens, you'd think there isn't all that much to do!?
Well, as my Adelaide travel guide details, that's not the case! It may be smaller than Melbourne and Sydney, but there are still a lot of attractions in Adelaide.
Botanical Gardens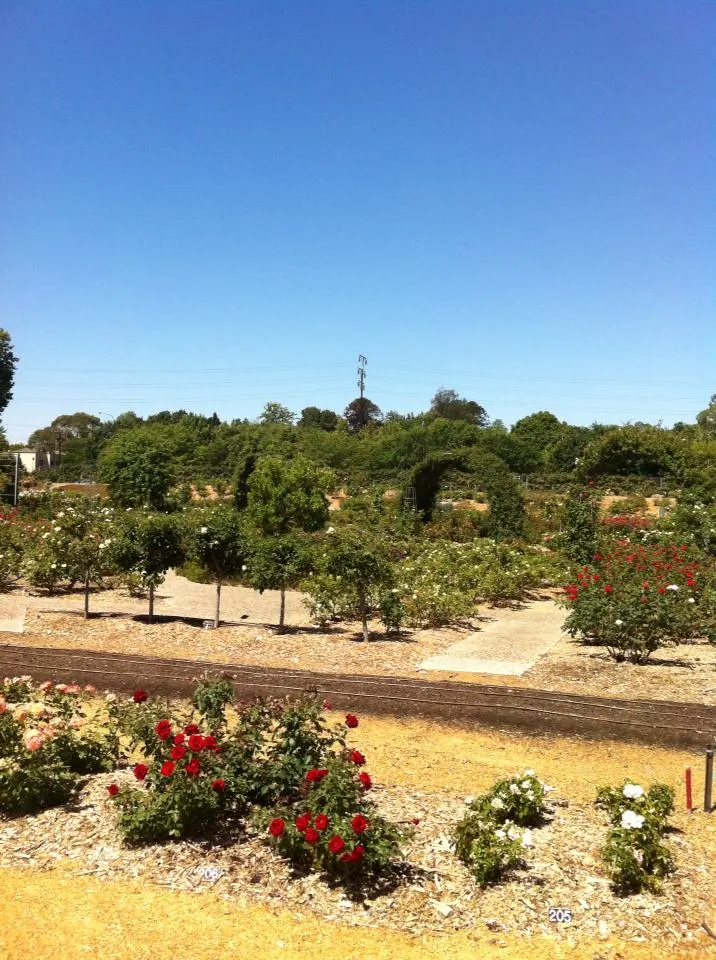 As far as I'm concerned, the Adelaide Botanical Gardens are the best in Australia and one of the best gardens in the world!
This is a great place to go and relax during a hot day and the beautiful settings are a bonus.
The gardens boast several different species of plants and also have a rainforest house you can venture into! If you've only got 3 days in Adelaide, then I can't recommend visiting her enough!
During the summer, the Botanical Gardens are home to an outdoor cinema. This is a great way to spend an evening in the South Australian capital!
The National Wine Centre of Australia is also next to the gardens and is worth checking out if you are a wine enthusiast!
Glenelg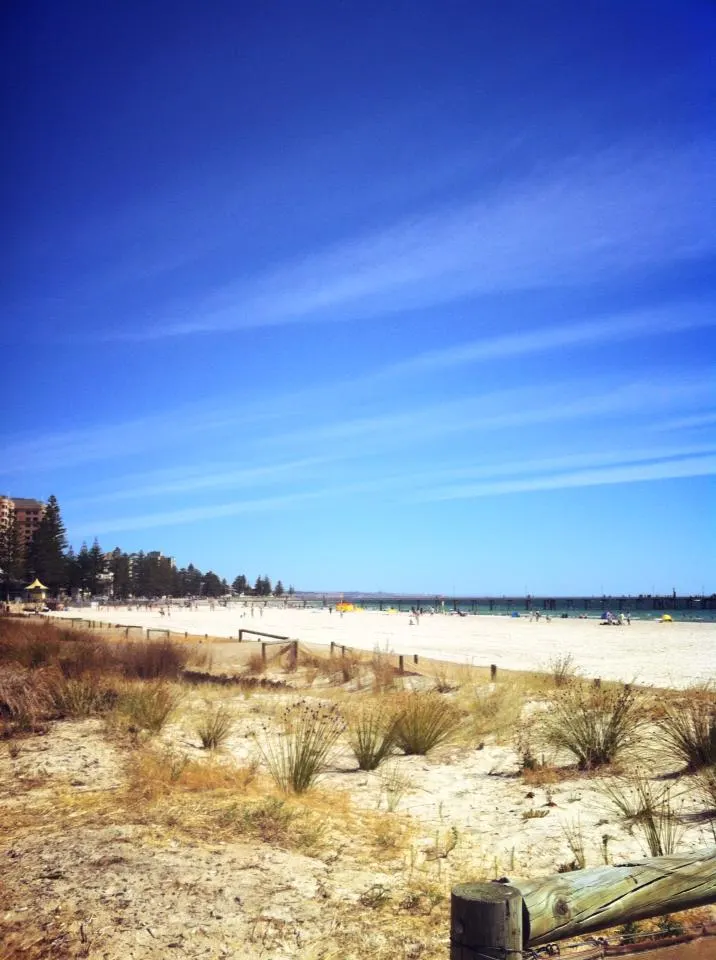 Glenelg is one of the best beach-side towns in Australia. It's easily accessible from anywhere in the city, as the tram terminates at the beach.
It may not appear to be much at first, but the beach is great, with lots of space and volleyball during the summer.
There is also the jetty, where if you are brave enough, you can jump into the Southern Ocean!
There are several great cafes and places to eat and drink in Glenelg itself and a walk down the beach is highly recommended, as it's one of the best beaches in South Australia!
Henley Beach is also worth a visit and can be reached by renting a bike and cycling down the cycle path to the beach.
Museums/Buildings of interest
Adelaide is home to some of the best museums in Australia and architecturally striking buildings in the country.
The South Australian Museum is a must-visit, with a lot of interesting exhibits and the best part is it is free!
The Art Gallery of South Australia is close by and also worth a visit as it houses some intriguing pieces of art!
If railways are your thing, then you can visit the National Railway Museum in Port Adelaide. If not, then the Adelaide Gaol and Old Government House buildings are worth checking out.
Both are rich in history and shed a little light on the origins of South Australia and its early days.
Adelaide Festival
The Adelaide Festival is one of the biggest arts festivals in the world and the biggest in Australia. It's one of the main reasons people go travelling to Adelaide.
Make sure you're in Adelaide during late February and early March to catch this great event. The festival celebrates dance, theatre and virtually everything artsy!
The popularity of the festival led to the start of the Adelaide Fringe Festival, which is the second-biggest event of its kind in the world after the Edinburgh Fringe!
With lots of things to do in Adelaide for several weeks, it's worth doing while travelling around Australia!
Mt Lofty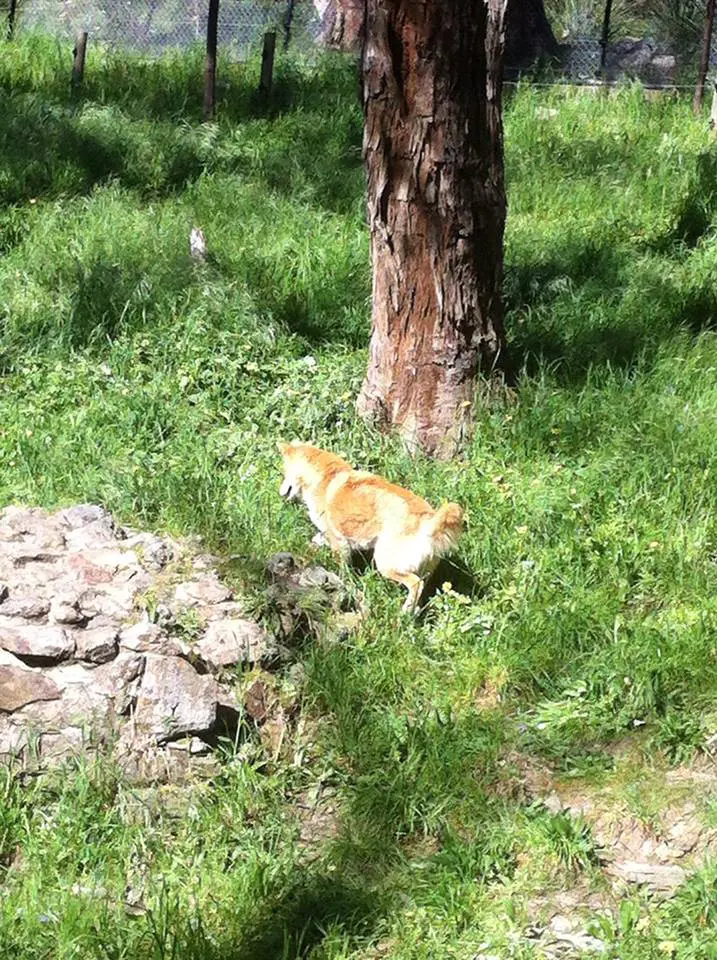 Mt Lofty is the highest point of the Mt Lofty Ranges and is located 15 km outside of Adelaide. If you are looking to escape from the city and see some nature then this is the place to go.
There are great views of the city from the top of Mt Lofty and the area itself is beautiful with Waterfall Gully a must-see!
Cleland Wildlife Park is located close by and is worth a visit. It allows you to get up close and personal with a lot of wildlife including kangaroos!
There's a YHA in Mt. Lofty, however, it's like a guest cottage and you need to be in a group to rent it.
Otherwise, you can reach Mt. Lofty by car relatively easily. It's also close to many picturesque towns in the Adelaide Hills, which are worth visiting!
It's without a doubt one of the best day trips from Adelaide you can do!
Adelaide Travel Tips
Best Time to Visit Adelaide
If you want good weather, the best time to visit Adelaide is in September/October when the Australian summer is beginning. Owing to its Mediterranean climate, Adelaide experiences hot summers and mild winters.
Just be aware that hot, means very hot, like 46 degrees hot, which is way too hot for this Englishman!
Bring sun cream and adequate protection, or you will resemble a lobster!
Adelaide gets a lot cooler during the winter months which run from May/June to August. Temperatures drop to around 10 to 15 degrees.
The weather becomes more English, so there are cold spells with a lot of rain mixed in.
The best time to travel to Adelaide is from September to February. The temperature is not too hot in the early months, but from January until the end of March, it ramps up significantly.
If you want to visit the Adelaide Festival, then you will have to visit during February, otherwise, you will miss out!
Where to Stay in Adelaide
When it comes to where to stay in Adelaide and hostels specifically, there's one place that stands out for me.
When I was backpacking Adelaide, I spent all of my time in Adelaide Central YHA. It's without a doubt one of the best hostels in Australia that I stayed at!
It's located close to the centre of the city and everything is easily accessible on foot. The hostel itself is great, with spacious rooms and giant lockers that can store most backpacks.
Where the hostel excels is the common room, which is conducive to meeting other people. Plus there's a ping-pong table too!
There are other hostels in town such as Shakespeare's, and the Blue Galah, both of which are decent.
If you don't fancy staying in the centre of Adelaide, then another option is to stay at the Glenelg Beach Hostel.
Glenelg is a lively beachside town, so if you fancy a change of pace, this could be the place for you!
However, I cannot recommend the YHA enough, it's great and although it might cost slightly more than other hostels it's worth it!
Click here to browse hostels in Adelaide
Adelaide Travel Guide: Getting there
Adelaide is somewhat isolated from the rest of the major cities in Australia, nestled on the South Coast of the country away from the hustle and bustle of the East Coast.
However, that doesn't mean that getting to Adelaide is hard.
As with all the main cities in the country, Adelaide is easily accessible by air, with regular international and regional flights flying into Adelaide Airport.
There are numerous flights to Adelaide that you can get reasonably cheaply if you book through Jetstar and TigerAirways!
Getting to Adelaide from the airport is straightforward. You just take the JetBus service at the airport and it takes you to the centre of the city for about $2.
It takes about 20 minutes for the bus to get to Adelaide City Centre.
If you plan on driving to Adelaide during an Australian Road trip, then regardless of where you come from it is going to be a long trip.
The closest city to drive from is Melbourne, which is over 700 km away!
In spite of this, Adelaide is the perfect place to start a road trip, given its location to the other cities in the country.
Road trips from Adelaide to Darwin, Perth and Melbourne can all be started from the South Australian capital. A road trip to Alice Springs is also a possibility if you don't fancy driving to Darwin!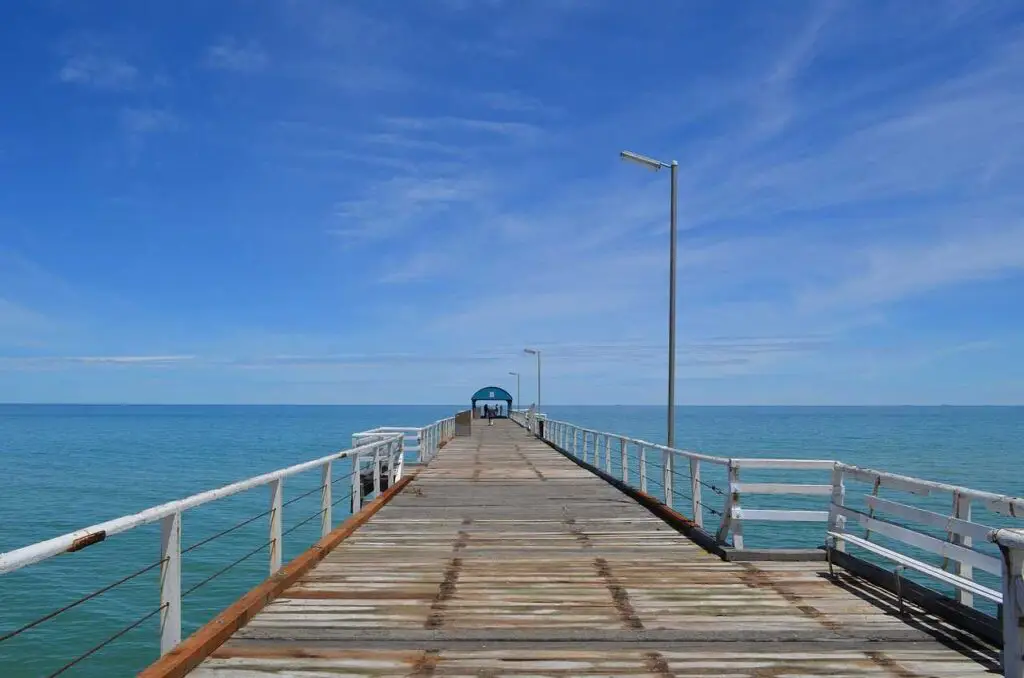 Cost of Travel in Adelaide
Compared to visiting Melbourne and Sydney, Adelaide is a lot cheaper. Everything from accommodation to food costs less than it would in Australia's two biggest cities.
This makes Adelaide a good base to stay if you're looking to work in Australia, as the cost of living isn't that much!
It's quite easy to find cheap hostels in Adelaide, as all of them are reasonably priced. You won't be looking at paying too much over $30 a night.
This price may increase at times during the summer, but it rarely, if ever, goes above $40 a night!
While food prices are more or less equal across Australia, eating out in Adelaide is certainly cheaper than in other parts of the country. I ate in Chinatown one night and didn't pay over $10 for a meal and a drink! For Australia, that is incredible value!
There are a few activities in Adelaide that can cost you a bit of money if you want to do them. The Adelaide Zoo is the only one in Australia with Giant Pandas.
Naturally, this is a popular destination in Adelaide, but entry is quite expensive at $35.
Unless you really want to see a Panda, I would give it a miss!

Accommodation
Hostel: Dorm – $20-25; Private – $50-75
Hotels: $80-150
Rental Apartment: $100-130

Food and Drink
Breakfast: Free-$6
Dinner: $10-20
Takeaway meal: $6-12+
Pint of beer: $5-8

Transport
City Metro / Bus: $5.60
Day ticket: $10.60
Tips to Save Money
Head to Adelaide Central Market 30 minutes before it closes at 5:30 most days to get some cheap food. It closes at 9 pm on Fridays and 3 pm on Saturdays.
Most hostels in Adelaide charge for wifi. You can go to Rundle Mall to get free wifi. You can also get free wifi at the South Australian State Library and Museum.
Rent a bike for free from 9:30 am until 5 pm. You can cycle to Henley and Glenelg Beach in under an hour.
Frequently Asked Questions
What is Adelaide Known For?
There are several things that Adelaide is famous for. One is the number of churches that are in the city. There are so many that Adelaide is known as the City of churches!
It's also known for its laidback lifestyle and the fact that the city is easily accessible.
Is Adelaide Safe?
Adelaide is one of the safest cities I have visited, not just in Australia, but in Australia. There is very little trouble and the odds of running into any while you are travelling are remote.
With that said you should still be careful, and take the usual precautions you would anywhere in the world. If you decide to go out and visit Hindley Street, which is the nightlife hub of the city, you should be vigilant as trouble can brew up on occasion.
What Can You Do in Adelaide?
There are so many things to do in Adelaide. You can head to the suburbs of Henley and Glenelg to spend a day at the beach. You can head to the Adelaide Hills above the city and check out the beautiful nature and the great Cleland Conservation Park, where you can see many of Australia's indigenous animals.
There are plenty of things to do in the city centre too. You can visit the numerous churches, head to Rundle Mall and do some shopping. Or you can visit the Botanic Gardens and explore the various exhibits they have.
There is a lot to do in Adelaide and you won't be short of ideas when you visit!
Why is Adelaide Known as The 20-Minute City?
The reason is due to the fantastic transport and infrastructure system that is in place in Adelaide.
You can reach nearly any point in the city within 20 minutes which makes it a great place to visit. This is about how long it takes to get to the beachside suburb of Glenelg. No wonder everyone is so laid back!
Concluding Thoughts
A trip to Adelaide may not have the same lustre as Melbourne or Sydney, but that does not mean that it should be left off of a backpacking itinerary of Australia!
On the contrary, it should be included as a place to visit when visiting Australia!
There are lots of things to do in Adelaide, and the city is lively despite its unwarranted reputation. Adelaide is also a great place to start a road trip, with links to Perth, Melbourne and Uluru!
Skipping Adelaide would be a shame, as there is more to Australia than the East Coast!
Have you visited Adelaide? Do you agree with my Adelaide travel blog or not? I would love to hear your thoughts below in the comments!
For more information on travelling to Adelaide, get the Lonely Planet Adelaide & South Australia (Regional Guide) here
Tom is a travel addict who first left England to spend a year Down Under. Not satisfied with this, he then went to New Zealand, about as far away from home as he could get. He is now planning his next adventures in Europe and Canada while maintaining this blog. Check out the about me page to learn more!