A Melbourne to Sydney road trip is a fantastic way to travel between Australia's largest cities. During this journey, you will see some parts of Australia that aren't as well-known as they should be.
One of them includes the capital Canberra, while you'll also get the chance to visit the incredible Wilson's Promontory National Park and have the opportunity to climb the highest point on the continent, should you wish to do so, Mt Kosciuszko.
The scenery in this part of Australia is beautiful and the trip is equally impressive in either summer or winter, as you can ski in certain national parks during the colder months.
This part of Australia isn't the most well-travelled part of the country. It's a far cry from the backpacker trail of the East Coast but you'll be surprised at what you'll find in this corner of the country.
My itinerary for a Melbourne to Sydney drive will take you to the best places on this drive and help you to save money while you do too!
Let's get into it!
Disclosure: This article may contain affiliate/compensated links. For full information, please see our full disclosure policy.
Melbourne to Sydney Road Trip
Quick Melbourne to Sydney Drive Itinerary
Distance – 1,605.2 km (997.4 miles)
Time – 7 days
Day 1 – Melbourne to the Wilson's Promontory: 225.4 km (140 miles)
Day 2 – Wilson's Promontory to Gippsland Lakes: 235 km (146 miles)
Day 3 – Gippsland Lakes to Eden: 410 km (254.7 miles)
Day 4 – Eden to Kosciuszko National Park: 201 km (124.8 miles)
Day 5 – Kosciuszko National Park to Canberra: 195 km (121.1 miles)
Day 6 – Canberra to Wollongong: 253 km (157 miles)
Day 7 – Wollongong to Sydney: 85.8 km (53.3 miles)
Frequently Asked Questions
How many days does it take to drive from Melbourne to Sydney?
The distance between Melbourne and Sydney is 1,605.2 km (997.4 miles). Compared to some other Australian road trips, a road trip from Melbourne to Sydney is one you could easily complete in around 9 hours without stopping. Following the Hume Highway between the two cities would see you there in that time.
Is It Worth Driving From Sydney to Melbourne?
Yes, this is one of the most interesting road trips in Australia, especially if you take the coastal route. It takes longer but this makes the whole trip more worthwhile as you get to visit some great destinations like Batemans Bay, West Gippsland and many more!
Before setting off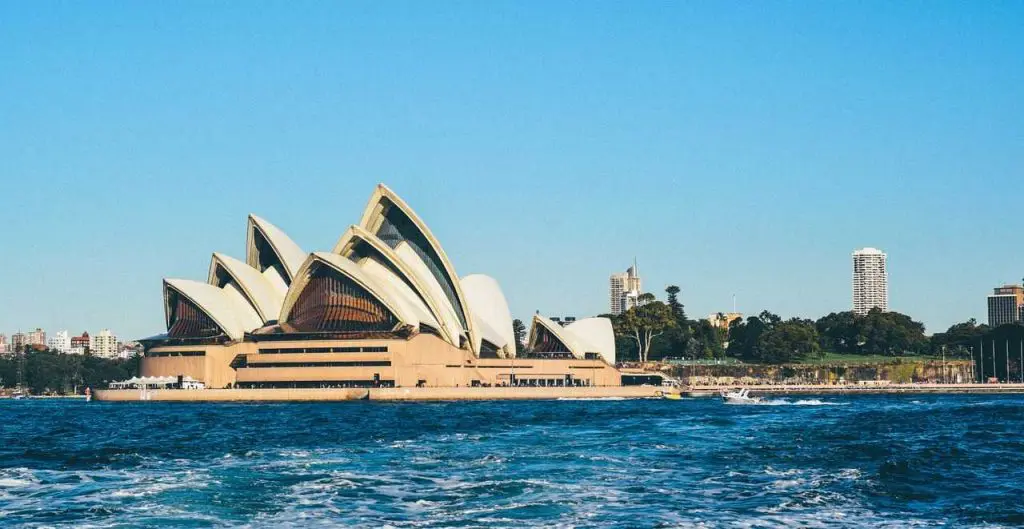 Before you begin any road trip, and especially those in Australia, it's vital you have everything in place before you leave. A vehicle is at the top of the list! Without one, you won't get very far! You have two options depending on your numbers and budget.
You can either rent a car or a campervan. If you're planning on staying in hostels and you're in a small group, a car is best. Otherwise, a campervan is a better choice, particularly if you're in a group of 4 to 6 people.
Important info
Driving in Australia is a challenge because of the distances involved. With journeys that can involve large distances, you are at a real risk of encountering trouble. One of the easiest ways to get into trouble is to run out of fuel in the middle of nowhere.
This is unlikely to happen on this road trip. It's not like driving through the outback, it's much more built up. The possibility for trouble still remains though. If you're beginning to run low on fuel, stop at the next petrol station.
It's easy to think you can just wait for the next one but there's no saying when that might be. The last thing you want to do is run out of fuel!
Even on this trip, which is small by Australian standards and through a well-populated part of the country, you can still not come across a petrol station for a while. Despite a breakdown being unlikely, it's always best to prepare for any such eventuality.
If you break down in the wrong place, you could be there for a while waiting for assistance!
One thing I remember from all the road trips I did in Australia was to look out for signs. Once you're on the road, you'll notice these little green signs every 5km that let you know how far away the next town is. Although they are mainly used in the Outback and underpopulated areas, you can still come across them elsewhere.
Keep an eye out for these signs. They're a useful reference for how far the next town is which lets you know when you can stop to eat and refuel.
If you begin to feel tired while driving, stop. It doesn't matter where you drive in Australia, even on this trip, the distances involved are large. You may want to get there as quickly as possible but it's better to be safe than sorry.
Try and stop every 4 hours for a short break. You should be stopping more often anyway due to the abundant scenery you'll see!
Before you do any road trip in Australia, it's important to make sure you have proper travel insurance! I use World Nomads to keep me safe on the road, it's designed for backpackers and adventurous travelers.
You never know what can happen on the road. Keep yourself protected against all eventualities! Click here to get a quote!
Why You Should Go On a Melbourne to Sydney Road Trip
The simple answer to this is that road trips are awesome! I believe they are the best way to travel and offer you the freedom to dictate your own pace.
This is often a part of Australia that is overlooked. The easy thing to do would be to fly from Melbourne to Sydney or just drive up the Hume Highway. This is due to the assumption that there isn't much to see in between.
This would be a mistake.
Sure there are plenty of things to do in Melbourne and Sydney is fantastic but there are a lot of great places to see between these two cities too.
Wilson's Promontory is one of the most beautiful national parks in the country, while 90-mile Beach in Gippsland and Jervis Bay are incredible places to visit.
This is one of the best road trips from Melbourne, as you can check out a variety of places. One such place is the capital, Canberra, which has to be the most overlooked place in the whole of Australia!
What I found while travelling around Australia was that the lesser-known spots were often the most interesting. Yes, the big cities were fantastic but visiting interesting towns I hadn't heard of was amazing. I was blown away by a lot of them.
You'll find plenty of such places on this trip and it's one reason why it's a trip you should do if you're considering moving from Sydney to Melbourne or vice versa.
Plus, once you've reached the end of the trip, you can set off the East Coast on a Sydney to Brisbane drive to see more amazing sights!
Where to Stay Between Melbourne and Sydney
One of the best things about this road trip is that there are plenty of accommodation options along the way. Unlike an Adelaide to Darwin road trip, you don't need to drive for hours to find somewhere to stay!
You'll find places all along and even in Wilsons Promontory National Park and the surrounding area, there will be accommodation.
There are plenty of hostels along the coast which will help you save money. They are much cheaper than staying at hotels.
If you decide to do your trip in a campervan, you won't need to worry about this. The campervan will be your home and you just have to find somewhere to park and stay overnight. If you're doing the drive in a car, I've listed some of the best places to stay along the way below.
Places to Visit On a Melbourne to Sydney Road Trip
Despite not being one of the most well-known parts of Australia, there are still a lot of places to see in this part of the country. I decided not to include Melbourne or Sydney below because you'll visit them before or after.
It goes without saying that you should check both cities out. They are the two most popular cities in Australia and there is a lot to see in both of them. Spending 3 days in Melbourne and Sydney is a good amount of time to see either city and get a feel for what they are like.
Here are some of my recommendations for places to check out during a Melbourne to Sydney drive.
Canberra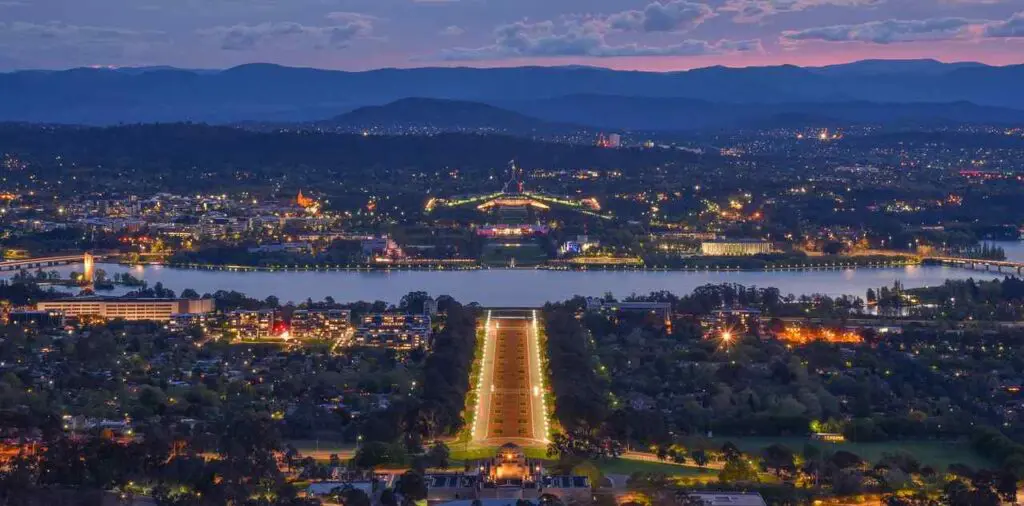 Canberra is the capital of Australia but not a lot of people realise this. I've had conversations with many people who thought it was either Melbourne or Sydney. This is understandable given how well-known the two cities are.
As a result, Canberra is often neglected when it comes to backpacking in Australia. I remember hearing stories of how boring it was from travellers who had gone there.
Look, it may not be as cosmopolitan as Melbourne or as exciting as Sydney but it's still a cool place. If you're a culture vulture you'll love it.
You can visit the parliament buildings and world class museums, as well as visiting the National Library and Gallery of Australia. It's an interesting city and one with a lot of sights.
With all the museums in the city, it's an ideal place to learn about the history of Australia. This makes Canberra as good a place as any to stop for a day or two while you're on the way to Sydney!
Wilson's Promontory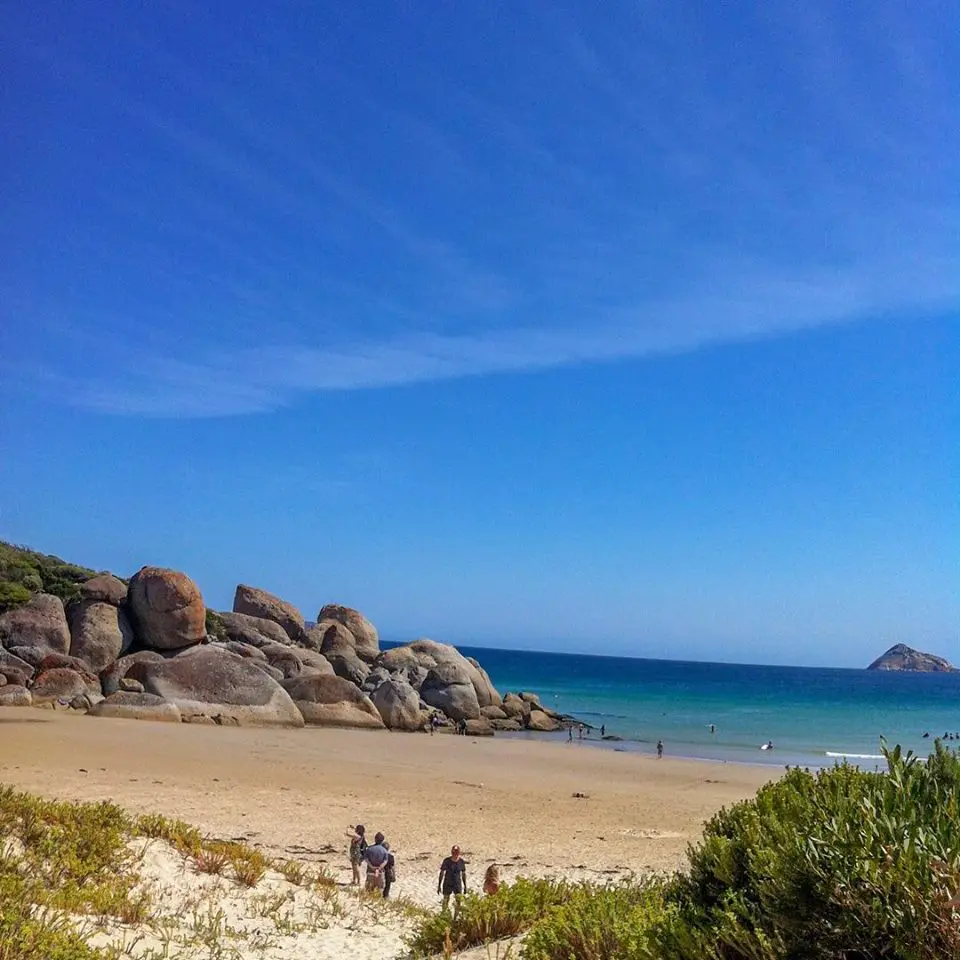 Wilsons Promontory is one of the lesser-known places in Australia but it's also one of the best. This national park is beautiful and a must-visit during this road trip.
It's a good three-hour drive from Melbourne but it's worth it because the scenery is amazing. As the southernmost point on mainland Australia, it's not the most visited part of the country.
This means it's free of the mass of tourists you would find on an Adelaide to Melbourne drive along the Great Ocean Road. You can enjoy the scenery stunning beaches and much more.
A few places you should check out while you're there are Squeaky Beach and Whiskey Bay. The beach is referred to as squeaky because walking on the sand results in a squeaking noise.
Whiskey Bay is a beautiful bay that is bookended by giant boulders at either end of the beach and is just stunning. That's without mentioning the numerous hikes you can do in the park too!
Gippsland Lakes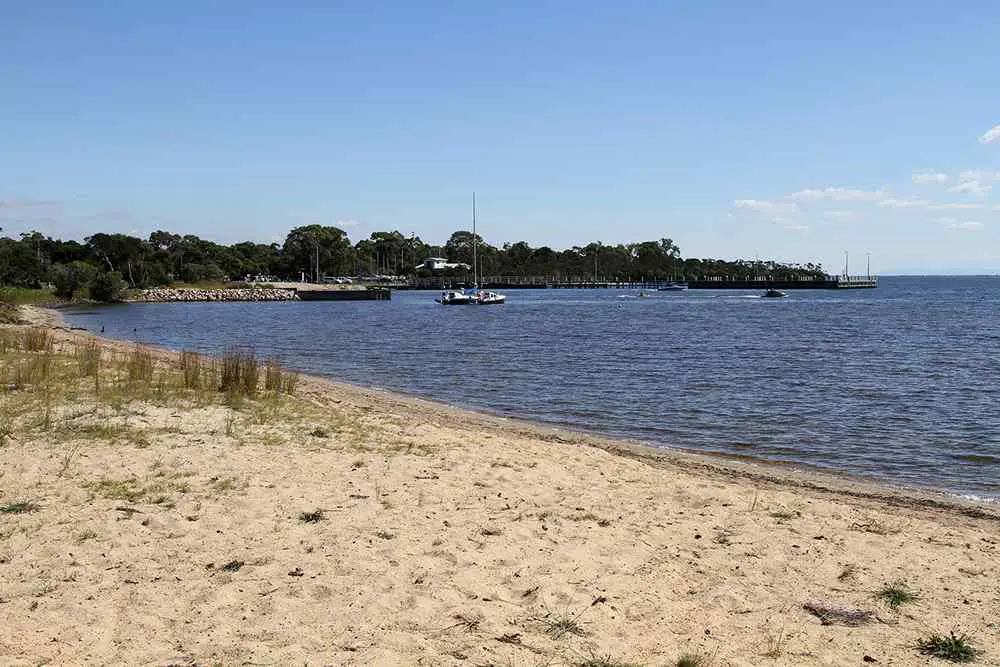 The Gippsland Lakes Coastal Park is another brilliant place to visit during your Melbourne to Sydney itinerary. As the name suggests, it's full of lakes that meet up with the ocean.
You'll also find some great beaches here. One of them is Golden Beach, which is located just before you reach the park.
Much like Wilsons Prom, you'll find plenty of things to do outdoors here. You can go hiking and enjoy the beautiful scenery, or hop on a boat to explore some of the lakes.
Or if that stands too exhilarating, you can always relax on one of the numerous sandy beaches in the park instead!
Kosciuszko National Park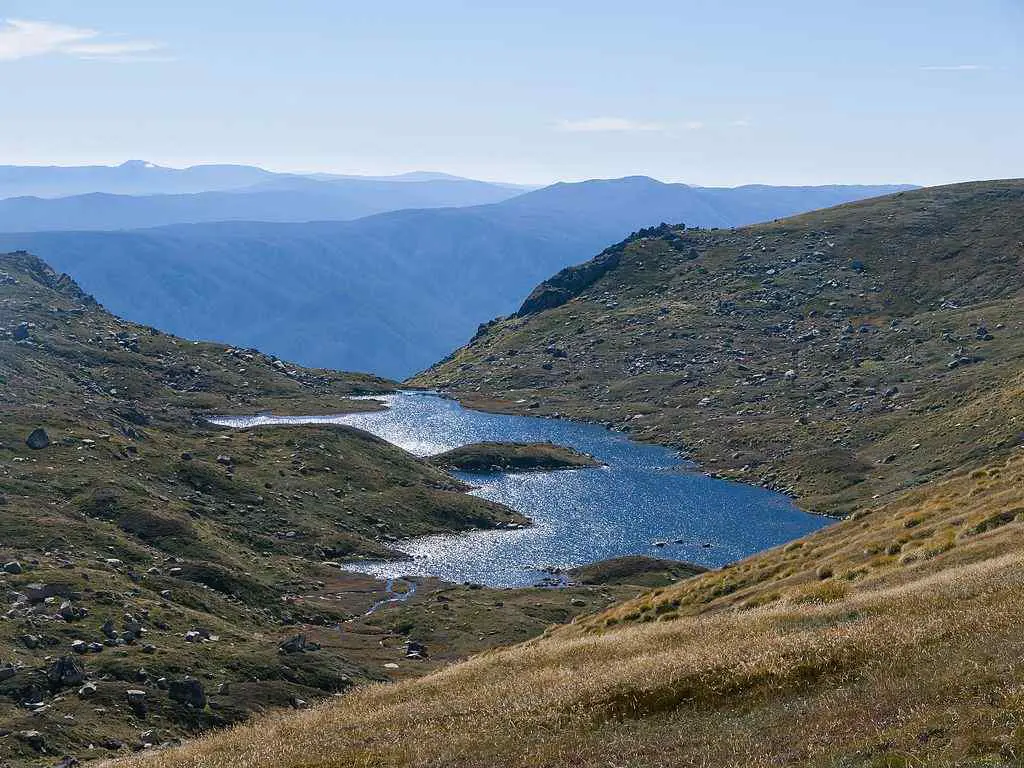 Kosciuszko Park is another lesser-known part of Australia. Despite this, it's an interesting place to visit, especially if you love hiking.
The park is home to the highest point in Australia, Mt Kosciuszko. The mountain is part of the seven summits, a challenge whereby you climb the highest points on each continent. If you're a keen hiker, it's something you should look into doing.
Due to the elevation of the park, snow is common in winter. You'll find multiple ski resorts in the park and a visit there is recommended if you're a lover of snowsports!
During the summer, there are multiple hikes you can do, excluding Mt Kosciuszko, during which you may see some of the rare species that inhabit the park.
Wollongong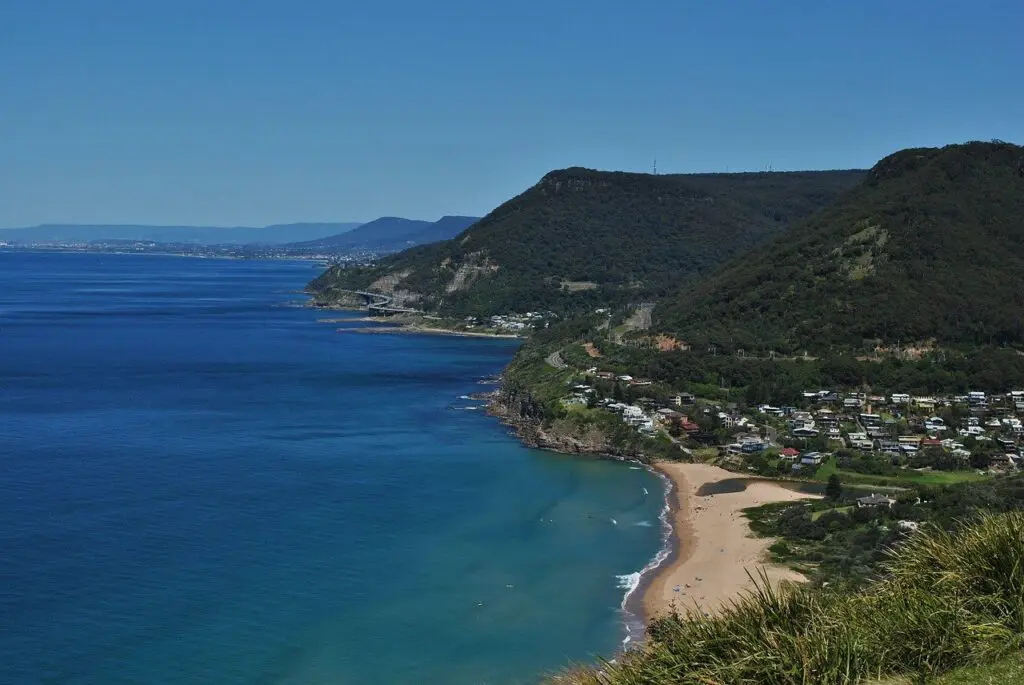 Wollongong is a seaside city located 80km south of Sydney. It's an interesting place that has its fair share of attractions.
As is the case with most places in this part of Australia, Wollongong has some pristine beaches. If the weather's good, you can stop and relax at the beach or hit the waves on your surfboard.
You can also take a walk in a temperate rainforest on the Illawarra Escarpment at Mount Keira and Mount Kembla. There are numerous tracks and you'll get to see some beautiful scenery while you're exploring the area.
A quirky thing to see while you're in Wollongong is the largest Buddhist temple in the Southern Hemisphere, the Nan Tien Temple. It's an impressive building and worth a visit if you want to learn more about Buddhism.
If you're spending 3 days in Sydney or longer once the road trip is over, you can always hop on the train and head back there for a day out if you feel you didn't see enough while you were there.
Example Melbourne to Sydney Road Trip Itinerary
This is an example itinerary and by no means the only route you should take, It is just a recommendation if you want to skip some places or take a quicker route, then you can!
Day 1 – Melbourne to Wilsons Promontory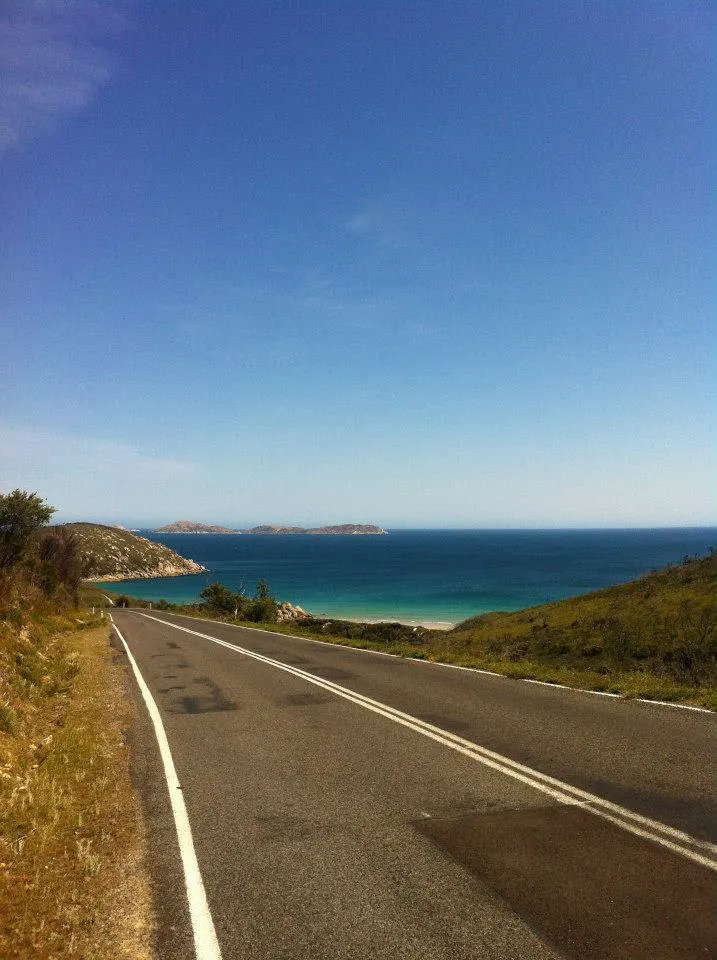 Distance: 225.4 km (140 miles)

Time without stops: 2 hours 51 minutes
The first leg of the drive sees you head out from Melbourne to a wonderful part of Australia, Wilsons Promontory.
Hopefully, you explored the city during your trip to Melbourne. It's an incredible city and it would be a shame to go there without seeing it properly.
The drive to Wilsons Prom on the southern coast of Victoria takes about 3 hours depending on traffic. It's a nice drive and one that has a lot of scenery. Leongatha is a good place to stop before you get to Wilsons Prom if you need to get something to eat or take a break.
Once you get to Wilsons Prom, you will find one of the most beautiful national parks in Australia. This place blew me away when I visited, especially as I had never heard of it before I went!
Whiskey Bay and Squeaky Beach are incredible beaches. They are picture-postcard perfect. You'll find a lot of wildlife in the park too.
One thing that blew me away was how scenic the park was. No matter where you looked, there was something amazing to see. This is a part of Australia that is undervalued and one you'll fall in love with.
My advice is to get there as soon as you can to make the most of the park before you leave. We only spent part of the day there but it wasn't enough. A whole day doesn't do the park justice but it's better than a few hours!
Day 2 – Wilson's Promontory to Gippsland Lakes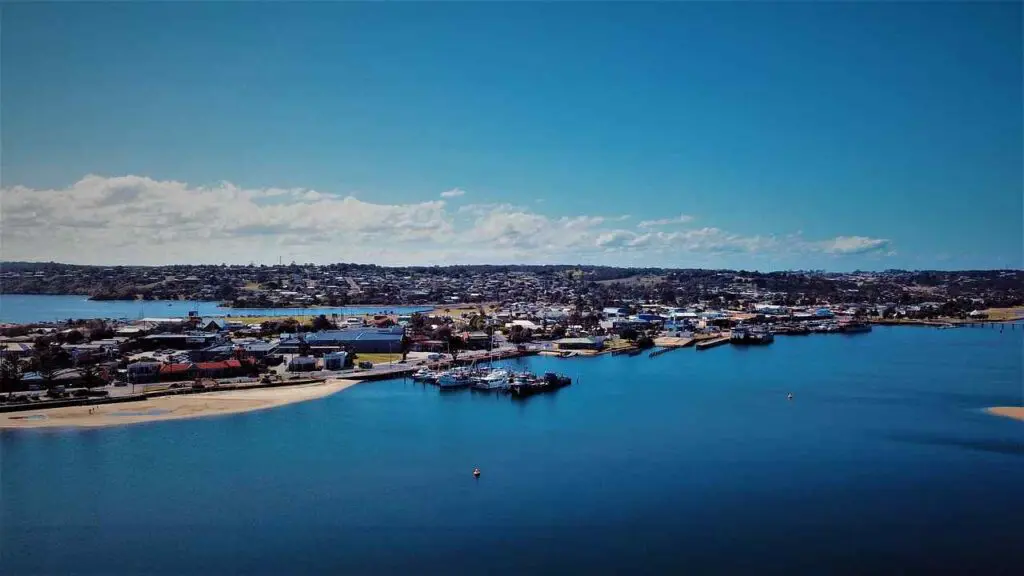 Distance: 235 km (146 miles)

Time: 2 hours 54 minutes
The second part of the drive sees you go from Wilsons Prom up the coast of Victoria to Gippsland. Depending on whether you spent the night close to Wilsons Prom or in Leongatha, it should take just under three hours.
The drive is a nice one and you'll find a few places to stop along the way such as coastal towns Agnes and Port Albert. If you want to make the most of your time at Gippsland Lakes though, it might be a good idea to make any stops brief.
The three-hour drive means you won't have all day there and with a lot of activities you can do there, it's worth making the most of your time at Gippsland.
With fantastic scenery and a lot of things to do at Gippsland, it's best to get there as quickly as you can. There are multiple hikes you can do in the area, such as in Croajingolong National Park. Plus, there are some incredible beaches too
You can hop on a boat too and explore some of the lakes or go for a spot of fishing if you want something a bit more laid back.
Day 3 – Gippsland Lakes to Eden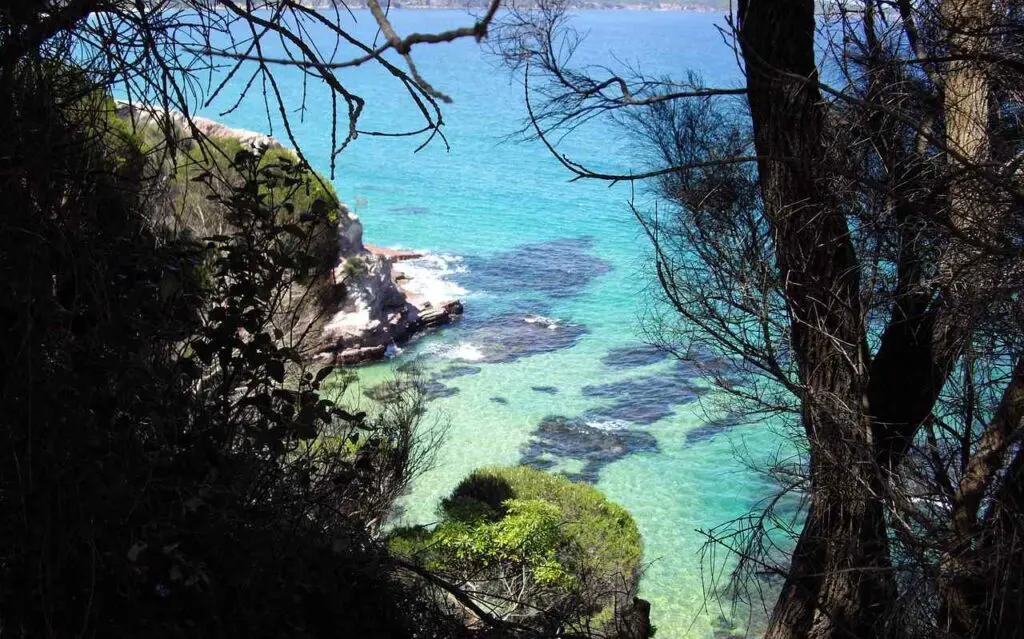 Distance: 410 km (254.7 miles)

Time without stops: 4 hours 57 minutes
The third day of driving is a long one. It takes just under five hours to get from Gippsland to Eden. This will also mark the end of your travels in Victoria, as you hop over the border into New South Wales.
Due to the length of the drive, there are two ways you can approach it. The first option is to leave early and keep stops to a minimum. this will give you more time in Eden once you get there.
The other option is to stop at some spots along the way and not worry about what time you arrive in Eden. What you do depends on your circumstances and what you prefer to do.
There aren't many places worth stopping along the way, so I would be inclined to stop once or twice for a break and some food. This way you'll get more time in Eden and be able to see the sights before the day's out.
This is a beautiful part of Australia and there are plenty of trails you can walk along to enjoy the scenery. You'll find some isolated beaches too, where you can relax and enjoy the sun.
Day 4 – Eden to Kosciuszko National Park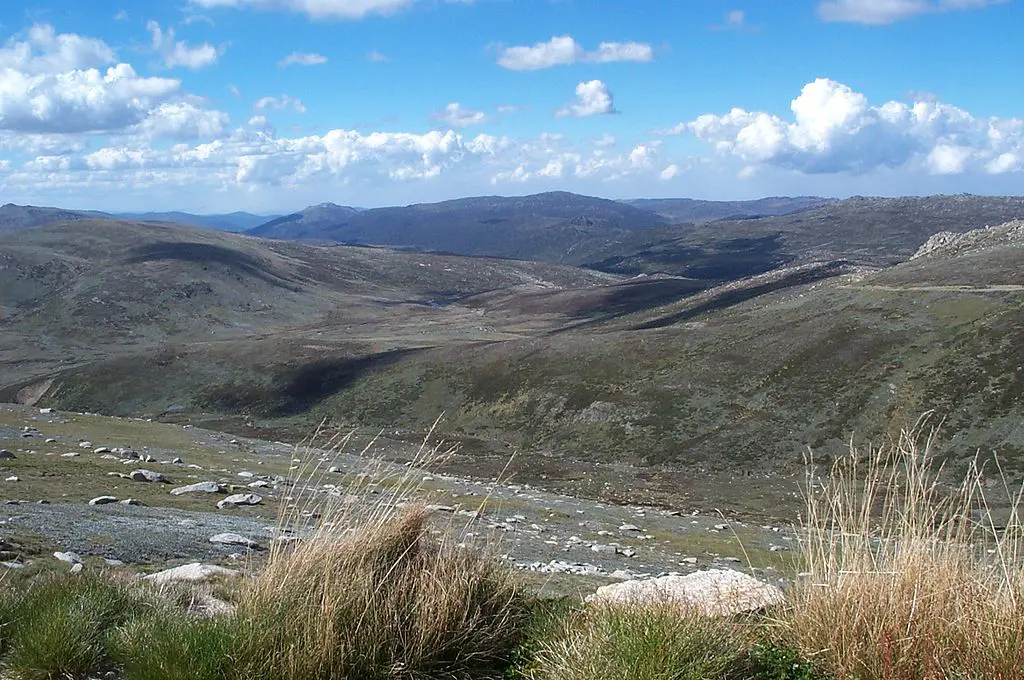 Distance: 201 km (124.8 miles)

Time without stops: 2 hours 37 minutes
Eden to Kosciuszko National Park is around a two-and-a-half-hour drive. You're making your way from the south coast of New South Wales to the interior.
This drive isn't the most exciting and there are minimal places to stop along the way. It's probably best to get to Kosciuszko as quickly as you can.
Depending on what time of the year you visit, you'll find a park either covered in snow or not. Bear in mind that if you visit during the winter, you'll be able to go skiing but it might not be the best time to go hiking.
If you go in the summer, you won't be able to ski but you'll be able to walk the numerous trails and attempt to climb the highest point in Australia, Mt Kosciuszko.
Day 5 – Kosciuszko National Park to Canberra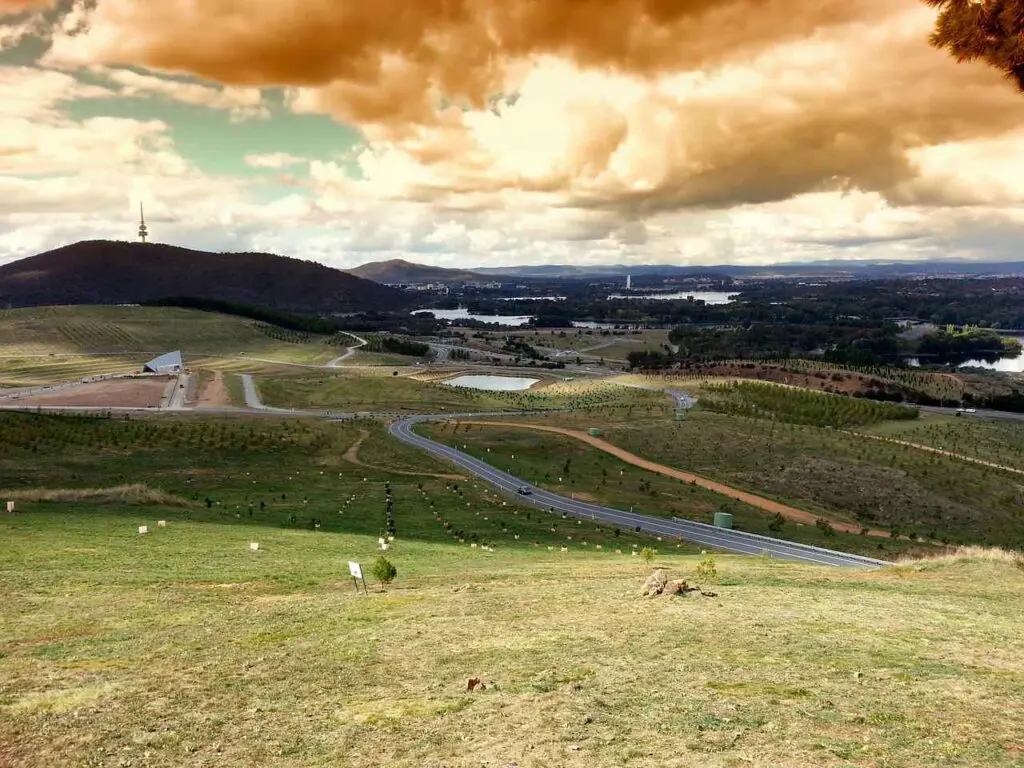 Distance: 195 km (121.1 miles)

Time without stops: 2 hours 16 minutes
The drive from Kosciuszko to Canberra takes around two hours and sixteen minutes. Again, it's not the most exciting drive and it's probably best to do it one go so you have more time to explore Canberra.
This isn't the most populated part of Australia and although there's some interesting scenery around, there isn't much to do.
It's much better to leave early and spend as much time as you can in Canberra.
Contrary to popular opinion, Canberra isn't a boring city. You'll find lots of things to do. It's the Australian capital, after all, it's not like it's a backwater!
The parliament buildings are fascinating and the art galleries, Library and Museum are all worth a visit.
Canberra often gets overlooked during any itinerary of Australia but I think you'll be surprised by what you find when you visit.
Day 6 – Canberra to Wollongong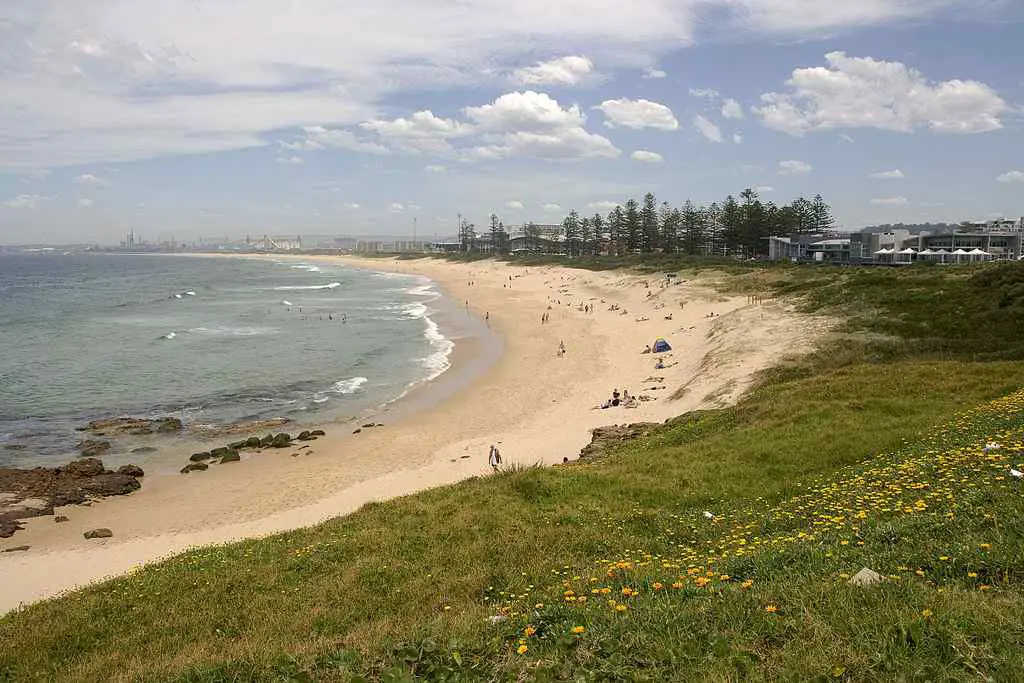 Distance: 253 km (157 miles)

Time without stops: 2 hours 42 minutes
Going from Canberra to Wollongong takes around two hours and forty-five minutes. Again, it's not the most exciting drive and it might be best to get to Wollongong in one go.
You'll find some small towns along the way, such as one with an intriguing name, Collector. You won't find much to do in these places but they can be quirky places and worth a stop if you want a break.
You can detour to Jervis Bay, Batemans Bay and Booderee national park on the coastal road if you want, but this will add time to your journey. But if you want to visit a popular destination like Hyams Beach, it's worth it!
One unusual thing you'll see on your drive is the Big Merino. This is a giant statue of a sheep that you'll find just after Collector. Big statues are common in Australia and they are a surreal sight as you're driving past.
During this drive, you're moving back from the interior of New South Wales to the coast. Beaches will come back into view and you can get your fix of sunning and surfing again!
Day 7 – Wollongong to Sydney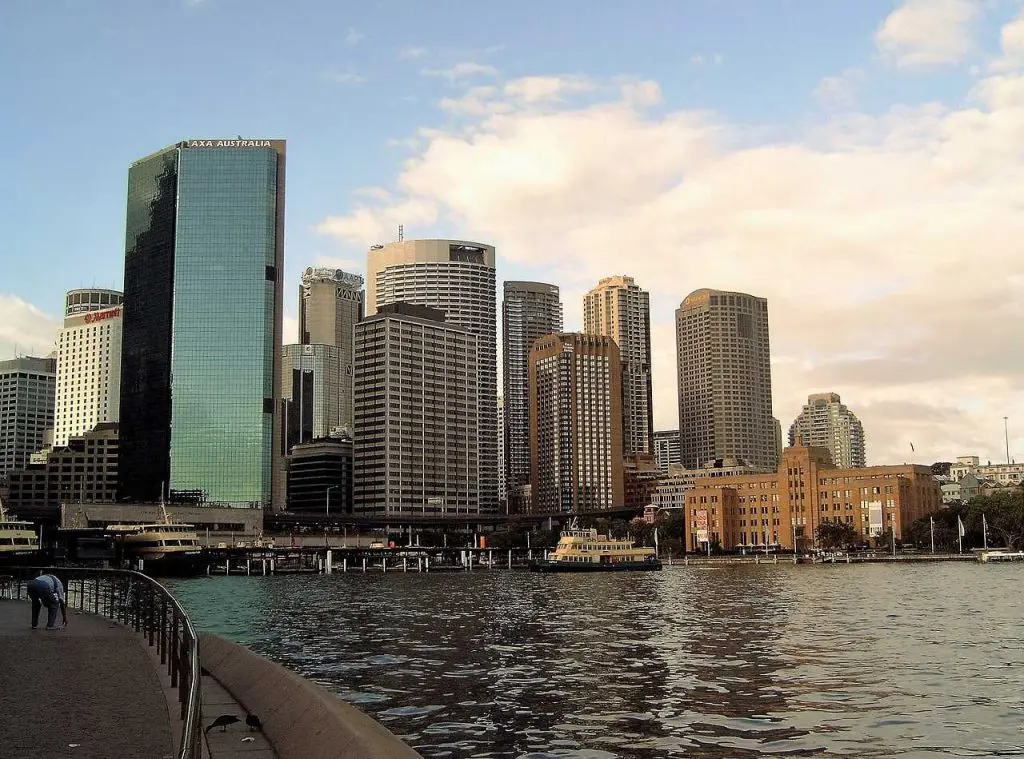 Distance: 85.8 km (53.3 miles)

Time without stops: 1 hour 17 minutes
The last leg of this drive takes you from Wollongong to the biggest city in Australia, Sydney. This is the shortest drive at one hour and seventeen minutes.
Due to the short nature of the drive, you can either stay in Wollongong and set off later, or leave early and spend more time in Sydney.
This depends on what you want to do and how long you're staying in Sydney after you arrive. It might be worth spending more time in Wollongong if you're going to be in Sydney for a while after you're done.
It's a nice city and you can spend half the day relaxing without worrying about a long drive.
Alternatively, you can head up the coast and stop at a few places along the way such as Cronulla. The beaches in this part of the world are incredible and you could even drive to Bondi if you wanted and spend the majority of the day there.
This is the beauty of road trips, you get to dictate what you do and when. Either option is a good one but if I had to pick I'd lean towards heading up to Sydney and stopping by some beaches along the way.
How Much Does a Melbourne to Sydney Road Trip Cost?
Compared to some other road trips in Australia this is one of the shorter ones you can do.
Despite this, it won't necessarily be cheap. You'll still need to hire a car, pay for accommodation and get all your food and drink. While this shouldn't be overly expensive, it can add up.
One way to keep the costs down is to go in a group. If you have 4 or 6 of you, the cost per person comes down a lot. This makes it a much more affordable trip for everyone involved.
If you have a campervan, it's much easier to do this. You can get 6 people in campervans and this cuts out the need to pay for accommodation. You can still keep costs down with 4 people, however. Although if you're in a car, you will need to pay for somewhere to sleep.
Here's a link to a fuel cost calculator, which should come in handy. Using the fuel price data from a Google search for "petrol prices Australia", input the figure into the calculator and you're set.
The price I got was $1.18 per litre, driving the distance with a campervan led to a quote of $115.10. If you're in a group of four, the price for fuel will come to $28.77 per person.
If there are only two of you, it's still a cheap fuel bill considering the distance. Considering the price of renting a campervan, which is around $49 per day, and the price for food and drink, the journey should cost about $150-200 per person.
That represents excellent value considering the distance involved and what you will see along the way!
Need a Rental Car?
I use Rentalcars.com whenever I need to rent a car. They offer the most comprehensive listings of rental cars on the web. Plus, their deals are often cheaper than if you went straight to the supplier!
Looking For More Road Trips?
Perth to Broome Road Trip – A trip up Australia's beautiful West Coast.
Brisbane to Cairns Road Trip – Discover Australia's East Coast with this amazing drive!
Perth to Darwin Road Trip – A drive from the West Coast to Australia's Top End you'll remember forever!
Adelaide to Perth Road Trip – A beautiful drive along some of the amazing coastlines in the country!
Pin For Later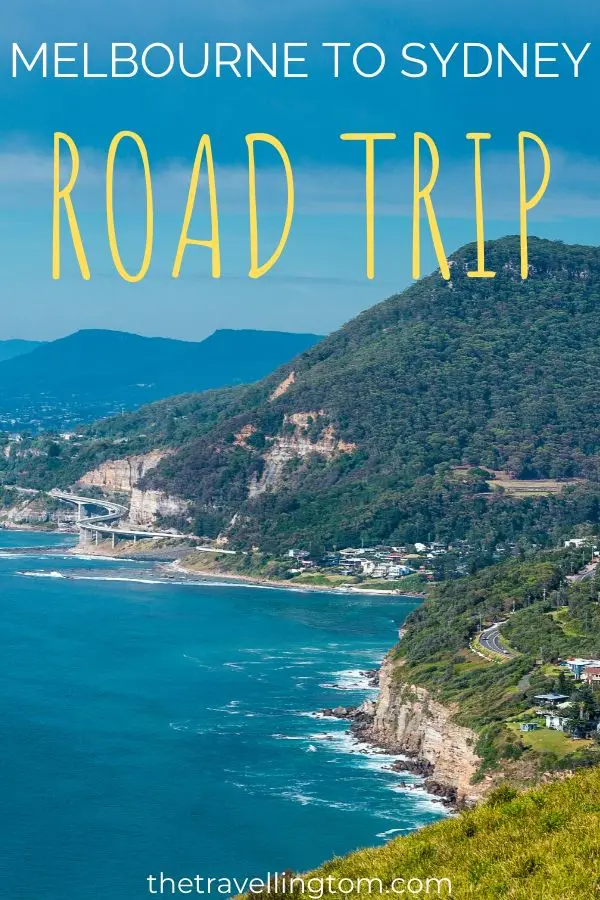 Tom is a travel addict who first left England to spend a year Down Under. Not satisfied with this, he then went to New Zealand, about as far away from home as he could get. He is now planning his next adventures in Europe and Canada while maintaining this blog. Check out the about me page to learn more!