Driving in Australia is the best way to get around the country. Yes, Australia is huge and driving between cities can take whole days and weeks in some cases, but it's still worth it.
The primary reason is that you get to see more of the country this way than you otherwise would. However, with the large distances involved comes potential problems.
It's easy to run out of fuel if you're not careful. Driving in the outback can be dangerous if you're underprepared and the long distances can drain your morale.
If you want to see as much of Australia as possible, you'll need to drive. There's no other way around it. But, there are a few things you should know before you head off into the distance.
This guide will tell you all you need to know about driving around Australia, the risks and the rules involved with doing so.
Disclosure: This article may contain affiliate/compensated links. For full information, please see our full disclosure policy.
Table of Contents
Driving in Australia
Practical info
Before you drive in Australia, no matter where you're going, it's best to familiarise yourself with the traffic rules in Australia.
These can vary from state to state, so it's important you're aware of what they are depending on what state you are in.
Below are a few rules that are generally observed throughout the country and are important to know.
Drive on the left-hand side of the road. – This is the most important rule to remember while driving in Australia, especially if you're from a country that drives on the other side of the road. Remember to stay on the left after you've turned too!
Do not drink and drive! – It's illegal to drive a car if the level of alcohol in your blood is above .05 per cent. Don't risk it. The police take drink-driving very seriously in Australia.
Refuel frequently – This applies more to driving in the outback and isolated areas than in built-up areas. Fuel stations can be few and far between once you get into the sticks. If you come across a petrol station, keep your car topped up, you never know when you might see the next one.
Slow lane – The slow lane is the leftmost lane when you're driving on roads with two or more lanes.
Speed limits – The speed limits in residential areas are usually between 50 and 60 kph per hour. Country and highway roads have a higher limit of between 100 and 110 kph per hour. This can vary from state to state, so always check beforehand.
U-turn – Unless there is a sign which permits you to make one, or you're in Victoria or the Australian Capital Territory, U-turns are illegal.
Left on red – It's illegal to make a left turn at a red light unless there is a sign which permits it.
Emergency – If you're involved in, or witness, an emergency, the police must be contacted. The emergency number is 000.
Precautions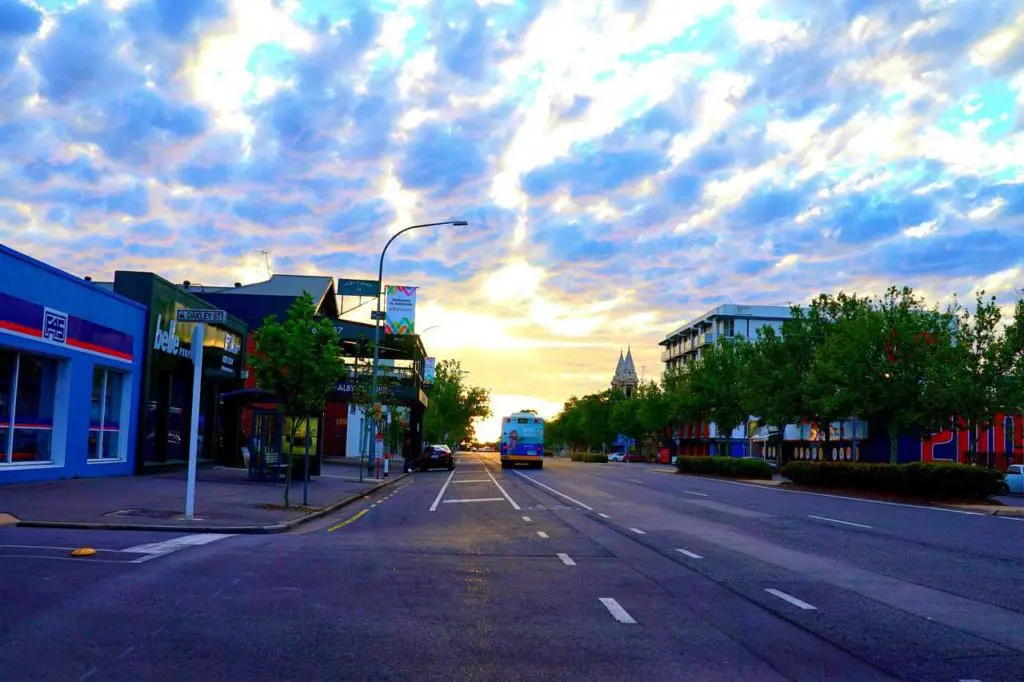 Driving around Australia can be dangerous, due to the long distances involved. The majority of the country is sparsely populated, which means you can easily run into trouble.
Before setting off on any road trip in Australia, make sure you purchase travel insurance. I recommend SafetyWing, as they specialise in insurance for backpackers and long-term travellers!
Running out of petrol in the middle of the outback is the nightmare scenario.
This nearly happened to me! Thankfully, we came across a petrol station with 10km of fuel left! If you see a petrol station and have under half a tank left, make sure you fill up. To stay on the safe side, print off a list of stations on your route beforehand.
This way you will have an idea of how far the next stop is and whether you have enough fuel to get there. All of the main roads in Australia are sealed. This means they consist of tarmac and are the everyday roads you find from country to country.
However, there are dirt tracks throughout the country, especially in the outback, and there is the temptation to use these. I would only advise going on these tracks, if you have a car that is suited to this terrain, such as a 4×4.
When travelling in the Northern Territory, it's illegal for 2wd vehicles to use these tracks, so be careful when driving there!
These tracks are literally off the beaten track and if you have a problem, you could be in big trouble. By all means, go off-road if you have the vehicle and experience. Everyone else should stick to sealed roads.
Licence
Driving in Australia is a little tricky without a licence, so make sure you have one before you visit!
If you have a foreign driving licence and it is in English (e.g. from the UK or Canada), then that allows you to drive in Australia for 3 months. If you don't have an English language driving licence, you will need an international driving permit.
This is issued in your home country before you leave. If you don't have this, the other option is to convert your licence to an Australian one, which can be done for a small fee.
Rules
Cars drive on the left-hand side of the road in Australia. Keep this in mind if you are from a country that drives on the right!
Wearing a seatbelt is compulsory and will result in a $250 fine if you are caught not wearing one. Speed limits vary between the states in Australia, so it's handy to know what those limits are beforehand.
In general, the limit is 100km/h, although in New South Wales it is 110km/h in some areas. The same is true in the Northern Territory, although that limit rises to 130km/h on highways away from urban areas.
Etiquette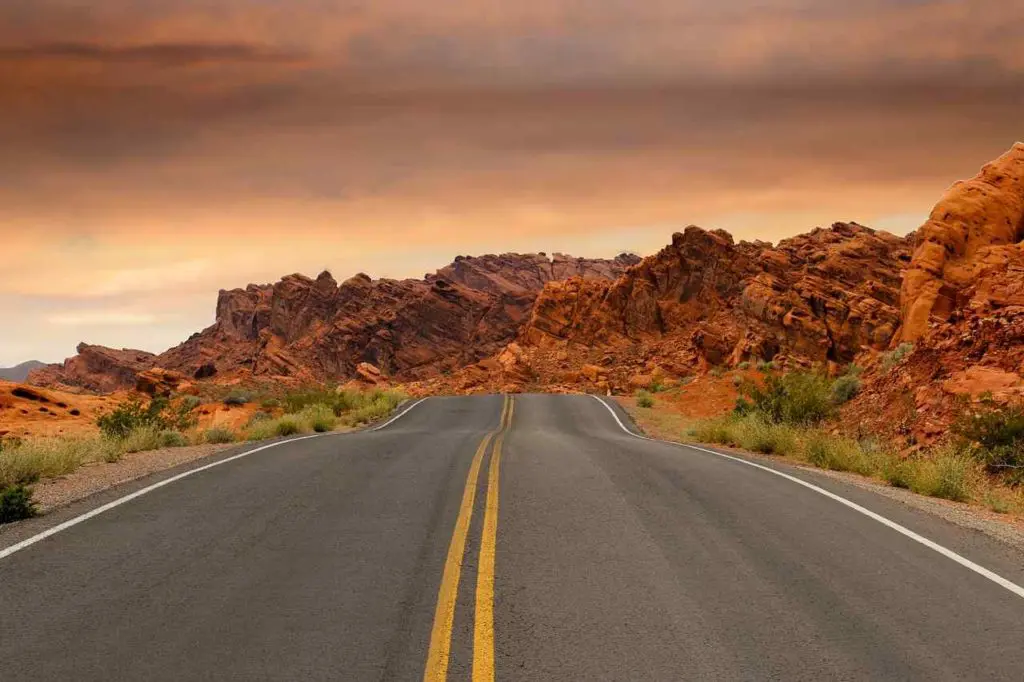 When passing a vehicle, it is common etiquette to raise your left index finger to acknowledge the other driver. If you see a car broken down on the side of the road, it's a good idea to stop and check if everything is ok.
They might be fine or they might have a serious issue, stopping to check is the least you can do. Good karma and all that! Road trains are a common sight on the highways in the outback. They can be as long as 55m, so it can be quite daunting if you've never seen one before.
Don't try and overtake a road train you are approaching. They are often very long and you risk causing an accident. Simply, pull over to the side of the road and have a break for a while, so you're not stuck behind it. If you are in front of a road train that wants to pass you, then let it.
Stay focused and in control of your car, as the speed and length of the vehicle while it passes will draw your car to it. Road trains are bigger than your car, so treat them with respect and you won't have any accidents.
Signs
Driving around Australia, you will notice that there are green signs on the side of the roads from time to time. When I did the first of my road trips in Australia, I was confused as to what they meant. It turns out they are very helpful!
The signs indicate the distance to the nearest town. If you are driving from Adelaide to Melbourne and see a green sign that says R45, then it is 45km to Robe. This is useful to figure out how far you are from civilisation and a potential petrol station.
Supplies
A map and first aid kit are essential items for any road trip. GPS and Google Maps may have made paper maps seem obsolete, but if you are stuck they can be a lifesaver! The Trusted Traveller has a great guide that details things you may need during your road trip and their cost!
A power inverter is a great tool to keep your phone charged on long journeys without access to power. Ensure your phone has music on it, or you have an mp3 player, long trips without music can get tedious quickly. Ensure you have adequate food and water for your trip, as you never know how far the next town could be!
A lot of the items that are on my road trip packing list will be useful on a road trip too. Having essential toiletries will be a godsend if you're living out of a campervan for days on end!
Obviously, ensure you have everything you need to fix any issues you might have with your vehicle, such as wrenches, spare tyre, jacks etc. You'll be stuck somewhere for a long time without any of these! A useful item to take on a road trip is a portable stove.
This is especially true if you're in a car or your campervan does not have a kitchenette. Here is a handy list of the best stove to take while travelling for you to browse.
Handy tips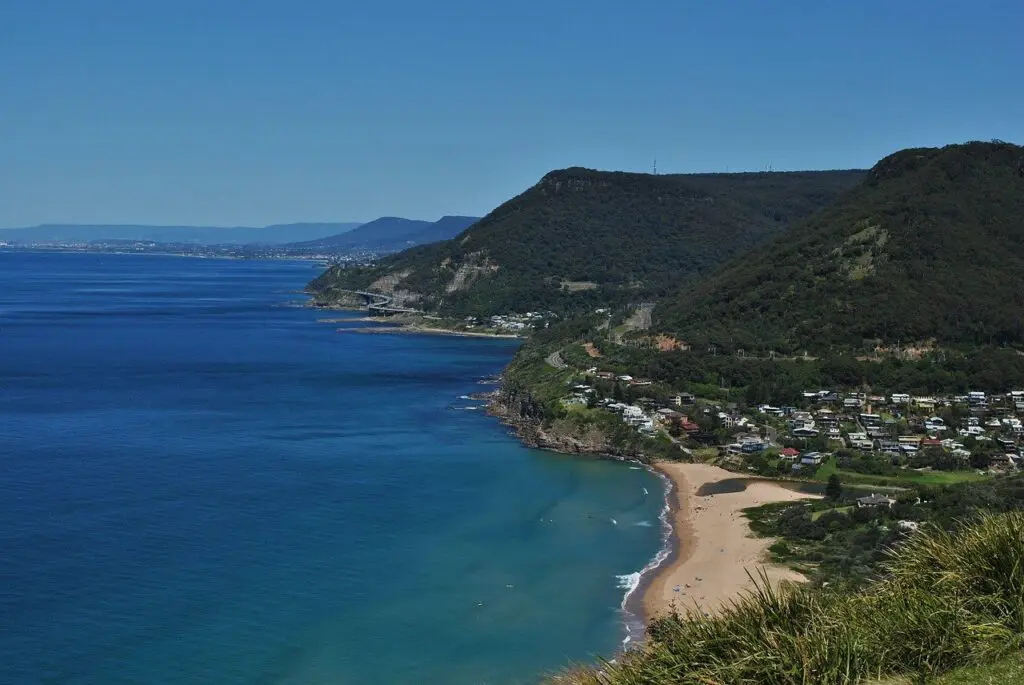 You won't have access to wifi while you're on the road. So stop at a McDonald's along the way as they have free wifi at most locations in Australia!
If your mobile network is Telstra, then you will most likely have coverage everywhere you go. Everyone else will have to make do with waiting until you return to civilisation from their Australia road trip! If there are a lot of you in your campervan or you're travelling by car then having a shower can be tricky.
One way of getting around this if you are travelling along the coast is to stop near the beaches. They often have beachside showers that you can use, many of which are enclosed!
Using Google Maps is the best way to drive around Australia. Bel Around the World shows how you can export your Google Map Itinerary to your phone and use it offline! This is particularly helpful if you plan on driving in the outback or less populated areas!
Vehicle
Depending on how many people accompany you on your trip, you have a choice between doing your road trip in a car or a campervan.
Another factor to consider is whether you want to stay in hostels along the way, as this will also impact your choice. The hostels in Australia are fantastic and often a better option than staying in a more expensive hotel.
If there are at least four of you on the trip, then I would recommend getting a campervan, if you don't want to stay in hostels. You can split the cost between you and it saves the hassle of moving in and out of hostels, which is annoying on road trips.
This will reduce the cost of a road trip around Australia. There are a lot of companies that other car and campervan rentals in Australia. The market is competitive, so you can find reasonable deals. I would advise going using Rentalcars.com to get the best deal.
You can compare the offers from a variety of companies and often get a cheaper price than you would if you went to them directly.
Driving in the Outback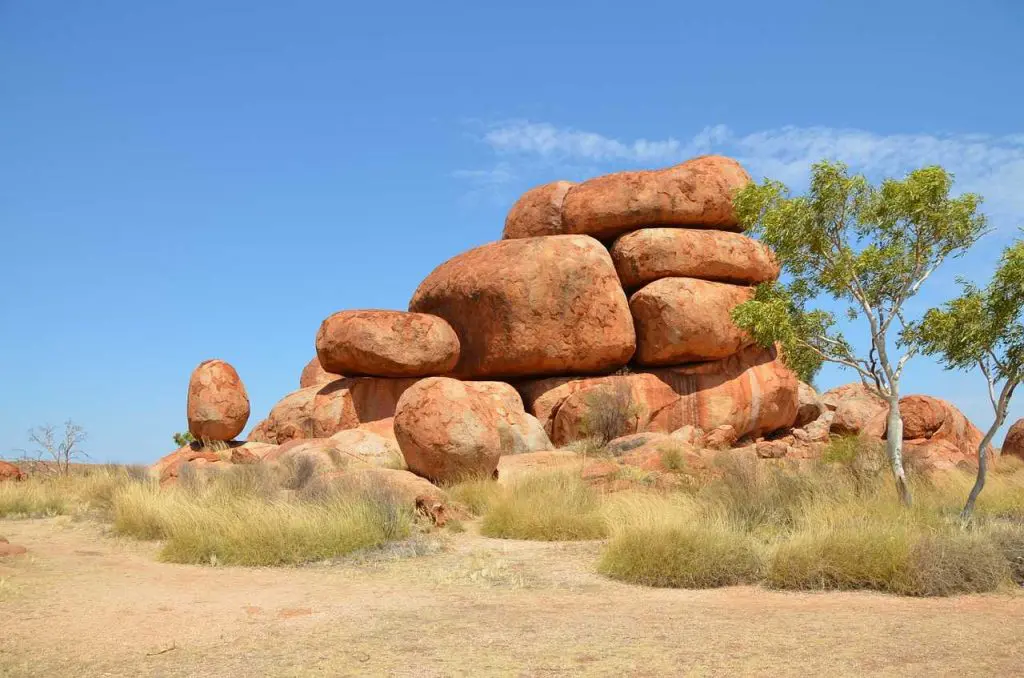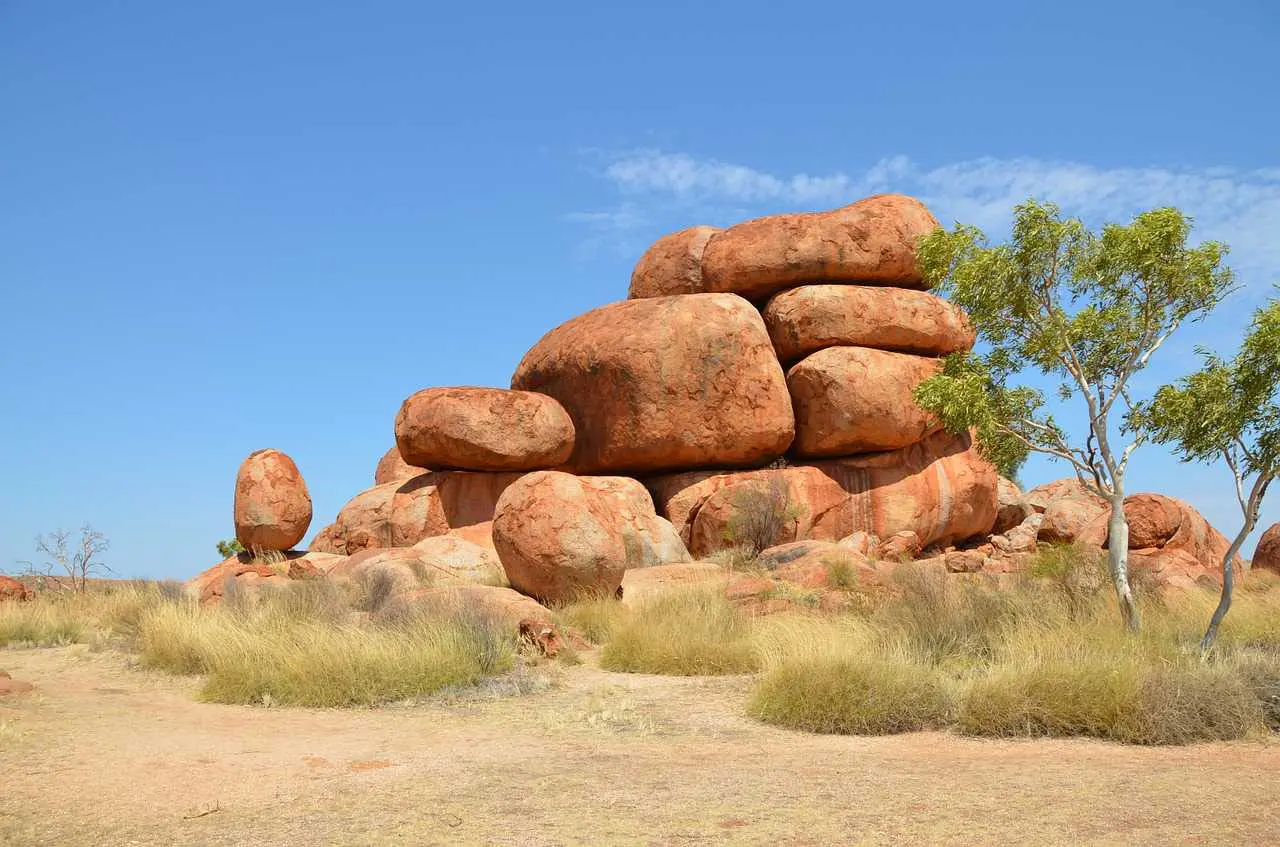 The outback forms the bulk of the Australian continent. Despite this, you will invariably stick to sealed roads such as the Stuart Highway. These roads take you past most of the main spots and there's no reason to deviate from them.
That said, you will notice there are several unsealed tracks such as the Oodnadatta Track. It can be tempting to drive down these roads and go on an adventure. If you want to, it's best to be prepared.
You'll need a 4×4 vehicle, otherwise, you will struggle on these roads. They aren't sealed, so the suspension in your car will not absorb all the bumps like it would on a sealed road.
This results in feeling every bump you drive over and being flung up and down. Then, there's also the danger of getting boffed down if you're driving on these roads in the far north of Australia where the climate is tropical.
You can be a long way from help and if you do run into trouble, you might get stuck for a while. I'd leave driving on these roads unless you're experienced driving off-road and comfortable with the risks involved.
When driving in the outback it's important to keep your car full of fuel and to take multiple breaks. We generally stopped at most of the roadhouses we came across to fill up and rest for half an hour.
If you're doing an Adelaide to Darwin drive for example, which is a long trip, you'll need to stop a lot, otherwise, you'll get tired quickly.
Stop whenever you get the chance and don't drive if you're tired. The sheer number of burnt cars you'll see along the highways in the outback is a testament to what can happen if you're blase about the risks of outback driving!
Animals on the road
It's not uncommon to come across a variety of animals while driving in Australia. This is often the case in the outback where wild animals run wild.
I remember a couple of near misses with kangaroos jumping in front of our vehicles. It can be quite unnerving when it happens, and even more so if you hit an animal. That's not to mention the damage it can do to your car.
Camels, kangaroos, emus and horses are all animals you might encounter while driving anywhere in Australia. You need to be alert to this eventuality, especially in rural areas and the outback.
Be ready to use your brakes if you do encounter a wild animal on the road. Don't try and swerve out of the way of the animal, as this could cause an even bigger accident than if you just hit the animal!
Curfews are in place in some states, such as the Northern Territory and Western Australia, after dark to avoid collisions with animals. If you do hit one, stop to check if the animal is ok and to see if your car is damaged in any way.
If it's safe to do so, move the animal off the road and out of the way of danger before calling a wildlife rescue group.
Need a Rental Car?
I use Rentalcars.com whenever I need to rent a car. They offer the most comprehensive listings of rental cars on the web. Plus, their deals are often cheaper than if you went straight to the supplier!
Need Travel Insurance?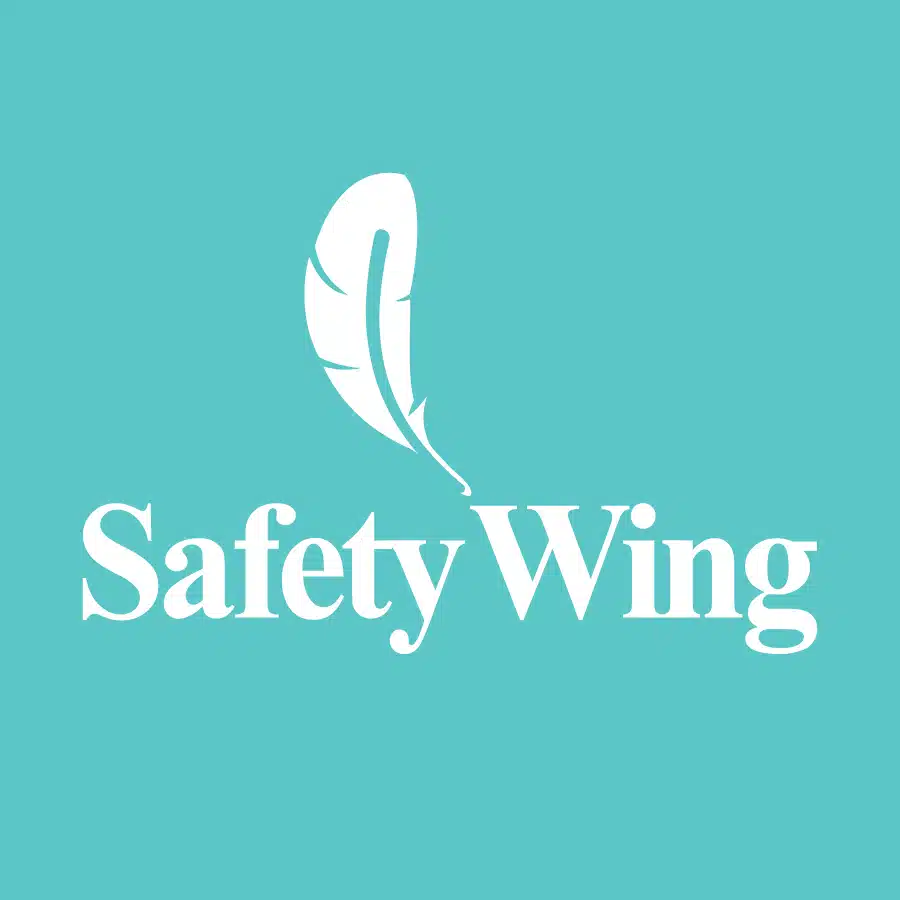 SafetyWing offers coverage that will give you peace of mind while you're on the road. If you want to protect yourself while you're on the road, then click the image to take a look at the options available to you.
Pin For Later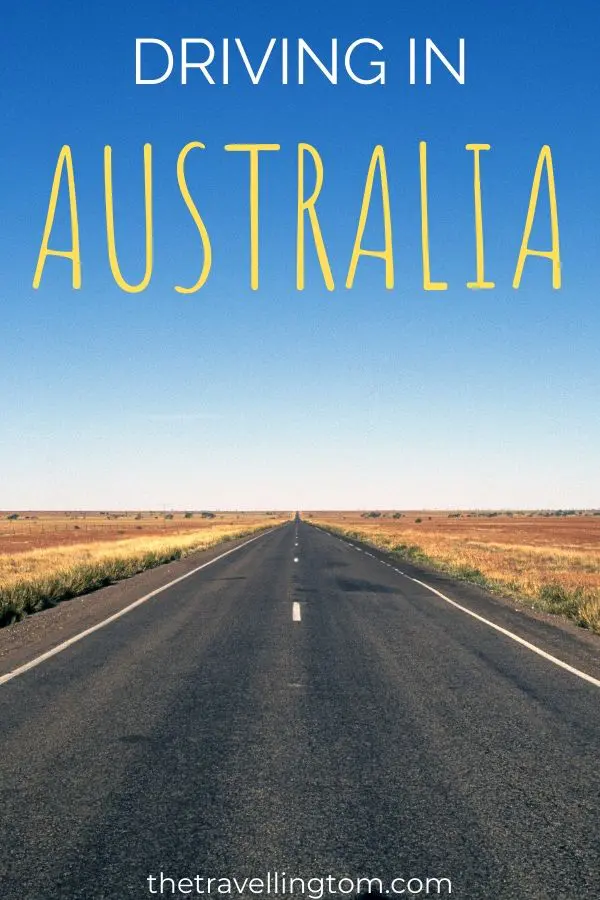 Tom is a travel addict who first left England to spend a year Down Under. Not satisfied with this, he then went to New Zealand, about as far away from home as he could get. He is now planning his next adventures in Europe and Canada while maintaining this blog. Check out the about me page to learn more!