Writing my Wilson's Promontory travel guide was easy as it was one of the highlights of my working holiday in Australia.
This was a place I never heard of until a few days before visiting.
Despite this, it was incredible with a diverse range of landscapes and wildlife, making it a great trip!
Wilson's Promontory, or Wilson's Prom as it is known in Oz, is located at the bottom of the state of Victoria, the southernmost point on mainland Australia.
There are a lot of things to do in Wilson's Promontory. From relaxing on the spectacular beaches to hiking the numerous trails in the park. Wilson's Prom is a haven for hikers, with a number of gruelling trails throughout the park.
It's not a well-known destination for those travelling around Australia, but I would highly recommend going there if you can.
The Prom is a great destination for the adventurous backpacker. Its great beaches make it a brilliant weekend getaway destination during the summer!
Disclosure: This article may contain affiliate/compensated links. For full information, please see our full disclosure policy.
Table of Contents
Wilson's Promontory Travel Guide
Getting to Wilson's Promontory
Wilson's Promontory is located 224km (approx. 3 hours drive) from the state capital Melbourne. It is the southernmost tip of Victoria and mainland Australia. To get there, you will need your own vehicle. Wilson's Promontory is a national park, so a car or campervan would be your best bet.
If you are looking for a great place to go during a weekend away from Melbourne, then I highly recommend the Prom. It's easy to get to and is perfect for a weekend away in the summer or winter.
If you are travelling from Adelaide to Melbourne, I would also recommend detouring to the Prom before getting to Melbourne!
From Melbourne, you take the South Gippsland Highway and turn off at either Meeniyan or Foster to get to the park entrance. The drive is very scenic and if you get bored along the way there are a number of places to rest such as Leongatha before you reach the prom.
As it is a national park there is not a lot of accommodation. There are a few lodges, but these can be pricey and are often booked up. The closest backpackers to Wilson's Prom is Foster Backpackers Hostel, and they offer a bus service to the park.
Otherwise, my advice would be to rent a campervan or car and travel down yourself. This way you don't have to rush and panic about missing buses. It also means you can see and do what you please, which is always a bonus!
Useful Info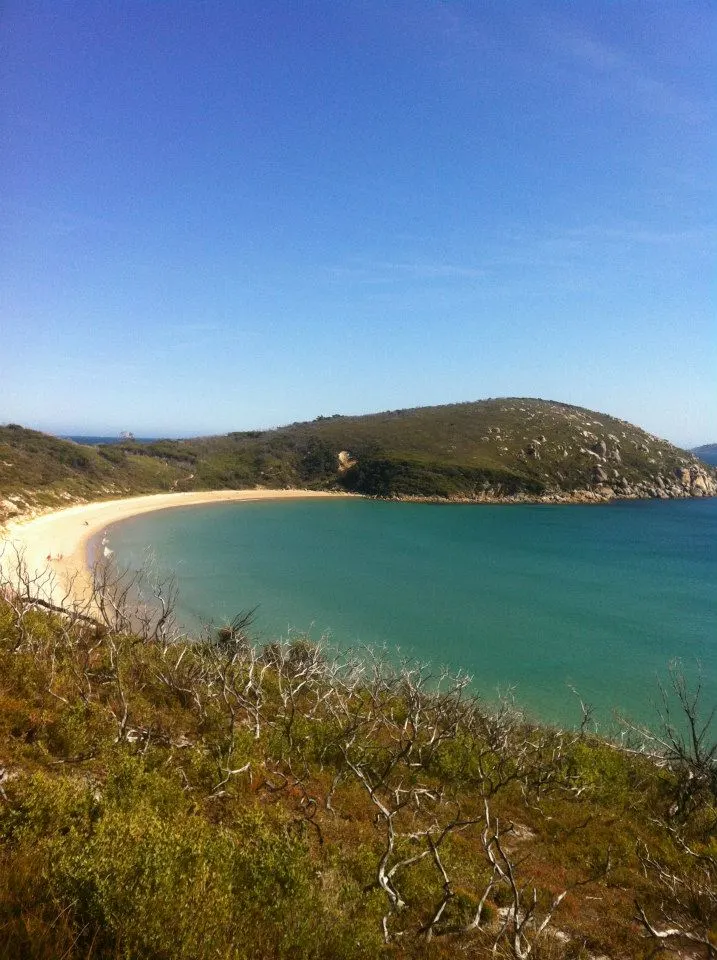 An important part of this Wilson's Promontory travel guide is understanding what the park is like. This being Australia, there are a few dangers when travelling in the country, not just Wilson's Promontory.
As it is a national park, there are a lot of animals, so take extra care when driving through the park, especially when it's dark.
This is when most of the animals, such as kangaroos, are around the roads. So be extra vigilant, as the last thing you want to do is damage your vehicle or kill an animal during your trip!
Toilets and rubbish bins are scarce to protect the unspoilt nature of the park. There are toilets on the path down to most of the beaches, but they are composting toilets and have no flush. So, the smell can be overwhelming and they attract a lot of flies!
Bring a plastic bag with you to put all of your rubbish in. This way you can put all your rubbish in the bag, and not worry about finding a bin! Such is the beauty of the park, the last thing you want to do is spoil it with litter!
Bring adequate protection from the sun if you visit during the summer! Sun cream, sunglasses, and a hat are recommended and remember to stay hydrated to avoid sunstroke. The sun is very strong in Australia and the country has a high rate of melanoma. So, be extra careful during hot days!
Things To Do In Wilson's Promontory
If you're travelling Victoria, then you really don't want to miss out on visiting Wilson's Promontory. This place is one of the most underrated destinations in Australia!
There are lots of things to do in Wilson's Promontory. From hiking to relaxing at some of the best beaches in Australia, there are a lot of activities!
Hiking
Wilson's Promontory has a range of great hikes from a few hours to ones that last a few days! Hiking to the lighthouse at the southernmost tip of the island is a (78.5km) hike that takes around 26 hours!
There are shorter hikes that can be completed in a few hours if you're not keen on this one!. Hiking is a great way to see the diverse landscape and wildlife that is present in Wilson's Promontory.
Squeaky Beach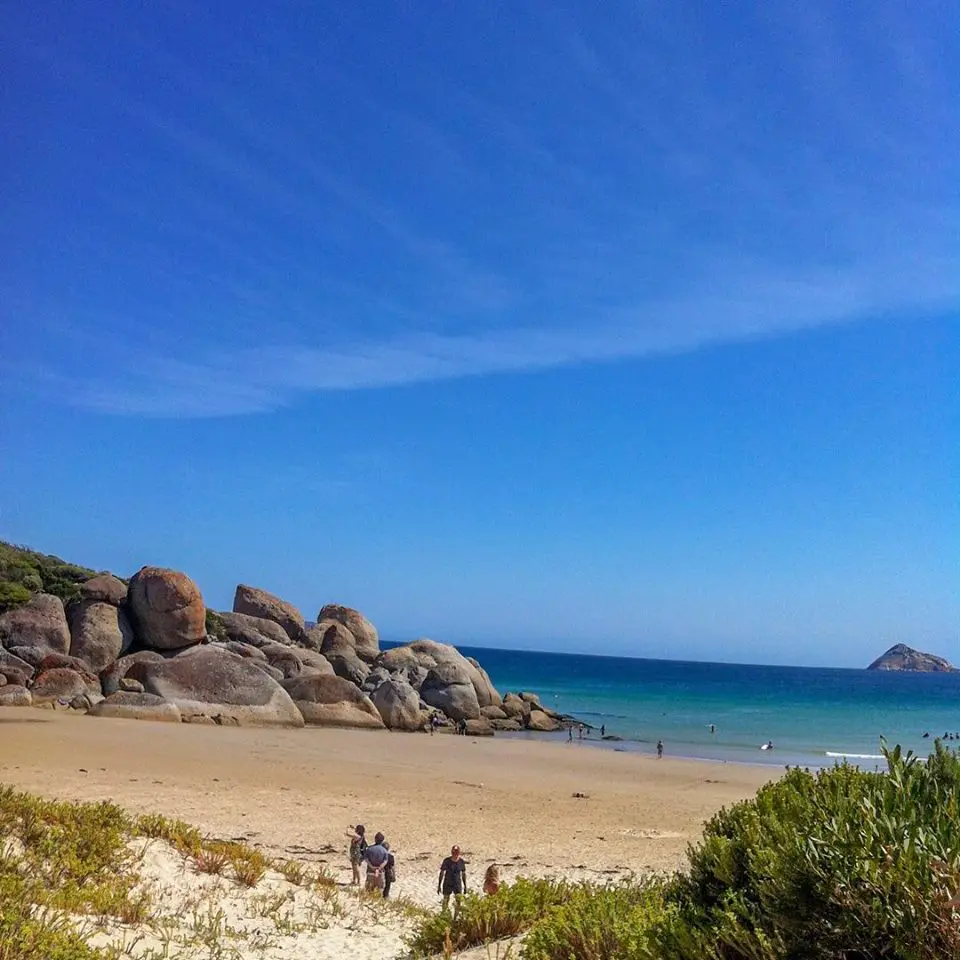 Wilson's Promontory is home to a number of amazing and unique beaches, perhaps the most unique is Squeaky Beach. Rounded grains of quartz sand emit a squeaking noise when walked on, hence the name.
For me, this is reason alone to visit the beach, as it is one of the more unusual places to visit in Australia!
Picnic Bay
This is another great beach to visit, especially if you like rock climbing and exemplifies why Wilson's Prom is one of the best places to visit in Victoria. There are intertidal rock formations at either end of the beach, which is perfect for climbing and exploring the rock pools.
We stumbled across some unpleasant sights, such as a dead seal, so be careful! It's a great place to visit on a hot day as you can cool off in the rock pools!
Wildlife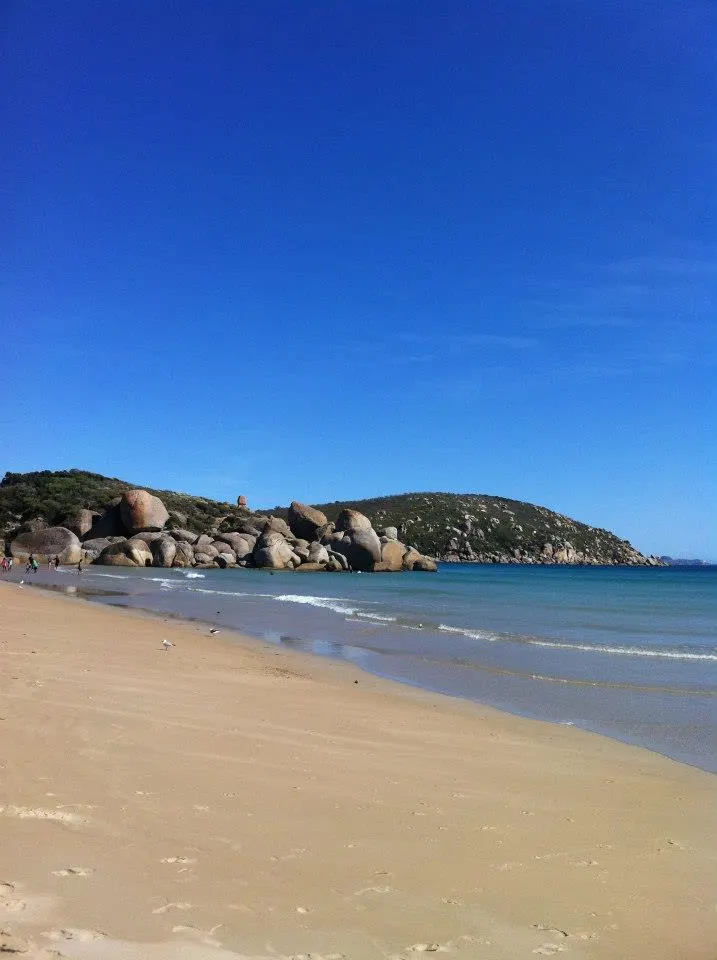 Wilson's Promontory is home to diverse wildlife including kangaroos, wombats, and echidnas. We saw the majority of these during our trip. If you hike one of the numerous trails, then you are bound to see an abundance of wildlife.
The prom is also a good place to see marine wildlife. Seals are regular visitors to the rockpools and depending on the time of the year it's possible to see whales and dolphins as well.
Concluding Thoughts
Travelling to Wilson's Promontory is uncommon for most backpackers who visit Australia. However, that doesn't mean you should follow suit. If you are in the country on a working holiday visa and live in Melbourne, it's one of the best places to visit in Australia!
I recommend extending a road trip from Adelaide to Melbourne to visit Wilson's Prom. This is what we did on our trip and it was definitely worth it!
Wilson's Prom offers some of the best landscapes and views in Australia, plus it's not well-known in backpacker circles. So, you can enjoy the beauty of this place, without the crowds you would get in Uluru or the Twelve Apostles!
I hope you enjoyed reading my Wilson's Promontory travel guide! Do you agree or disagree with my assessment of the place? I would love to hear your thoughts in the comments below!
Need Travel Insurance?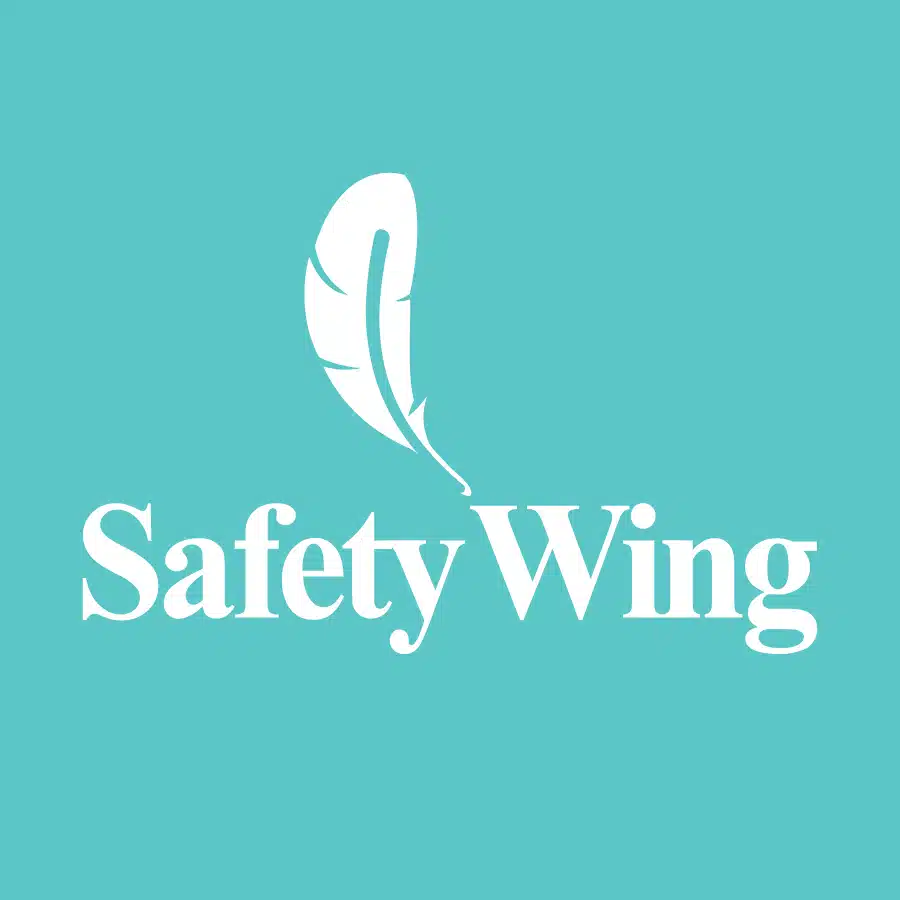 SafetyWing offers coverage that will give you peace of mind while you're on the road. If you want to protect yourself while you're on the road, then click the image to take a look at the options available to you.
Tom is a travel addict who first left England to spend a year Down Under. Not satisfied with this, he then went to New Zealand, about as far away from home as he could get. He is now planning his next adventures in Europe and Canada while maintaining this blog. Check out the about me page to learn more!