Travelling to Victoria is almost guaranteed in Australia, let me tell you why:
Despite its small size, Victoria is the most populous state in Australia. There are plenty of things to do in Victoria, and it is highly likely, you will end up there at some point! Backpacking Australia is not complete without a visit to Victoria.
Melbourne is the biggest city in the state, but there is much more to Victoria than just Melbourne. There are plenty of great places to visit in Victoria such as the Grampians, Great Ocean Road, and Wilson's Promontory. You'd be silly to spend most of your time in Melbourne without seeing what else Victoria has to offer.
Travelling around Victoria can be expensive at times, but it's a highly rewarding experience that will undoubtedly be one of the highlights of your time travelling in Australia.
This Victoria Travel Guide will give tips and pointers on the best things to do in one of Australia's most beautiful states!
Disclosure: This article may contain affiliate/compensated links. For full information, please see our full disclosure policy.
Table of Contents
Victoria Travel Guide
General info
Victoria is the smallest state in Australia, and the most densely populated. The majority of the 6 million inhabitants are concentrated around Melbourne and Port Phillip Bay.
Victoria was part of New South Wales, which comprised the eastern half of Australia, with New Holland the Western half in 1788.
It wasn't until 1851 that Victoria became a separate entity. If you haven't already guessed, Victoria is named after Queen Victoria!
Despite its small size, Victoria has a varied climate. Melbourne is known as the city of four seasons because of this. It's not uncommon for the city to experience different types of weather in 24 hours!
Victoria's climate is generally wetter and cooler than other states, such as neighbouring South Australia for example. However, it can get very hot in the summer, with temperatures often in the 30s!
Getting Around Victoria
Travelling around Victoria is very easy, especially by car. As it is the smallest of the mainland states, distances are not as great as they are in other states. This means that you can get to most places in Victoria within a day, especially if Melbourne is your starting point.
If you don't have a car, then using the Greyhound bus service is the easiest way to get around. They go to most destinations in the state, and the prices are not too steep. If you want to go to a place such as Mildura, then Greyhound is your best bet
The main airports in Victoria are located in Melbourne. Tullamarine is the main airport, and it is the second busiest in Australia after Sydney Kingsford Smith. If you are flying into Melbourne, this is where you'll likely end up. Getting to the centre is easy as you can hop on a bus and pay around $10.
Why You Should Visit Victoria
There are many reasons to visit Victoria and high among them is Melbourne. It was my favourite city in Australia for a number of reasons. It's easy to live in, there's a reason it's regularly considered the world's most liveable city.
There is always something to do, and there is so much to see and do here, you won't get bored. However, travelling to Victoria is not all about Melbourne, there's a lot more to this great state.
There are a number of great national parks, which you have to visit such as the Grampians and Wilson's Promontory. The scenery in both is spectacular, and there is a lot of wildlife throughout both parks!
Wilson's Prom is perhaps my favourite place in Australia, such is the beauty of the place! I cannot recommend visiting there enough, even if it is a three-hour drive from Melbourne!
What surprised me about travelling to Victoria was the diversity in the state. I wasn't really sure what there would be outside of Melbourne.
The Coastline along the Great Ocean Road and towards the South Australia border is breathtaking. The Mornington Peninsula is also a beautiful area of Victoria that you should explore if you have the chance.
If you're a bit more adventurous you can head to the North of Victoria, where you'll find places like Mildura. It's famous for its wine-making industry and is where a lot of backpackers head to complete their regional work.
If you like wine but don't want to work in a winery, then visiting the Yarra Valley is a good idea. There are a lot of wineries, breweries and distilleries in the area, so it's perfect for those of you who love a drink or two!
If you're feeling really adventurous, you can head over the New South Wales border to Mungo National Park. The landscape is otherworldly and is very similar to how I imagine the landscape on Mars to look!
Accommodation in Victoria
There is plenty of backpacker accommodation in Victoria, which means it can be difficult to decide upon a hostel in the area. This is especially true if you are staying in Melbourne! There are a lot of hostels in Melbourne, so the choice can be overwhelming at times.
I didn't really stay in one that I thought was really great. The two YHA hostels were good, but both were quite expensive and in the case of the Central YHA, it wasn't the easiest place to meet people, as there was no common room.
I also stayed in Urban Central, which was a good hostel, but for whatever reason, I didn't enjoy it as much as I did in Adelaide. The YHA in Adelaide was great, and perhaps the fact that I had a good group of friends there played a part.
It can be hard leaving a hostel where you know a lot of people and moving to one where you don't. However, Urban Central is still a good hostel and I would recommend staying there. You do get free breakfast, rice and pasta, which is always a bonus for any backpackers!
My advice would be to sift through the hostels on Hostelworld and decide which one is best for you. There are a lot of factors that come into it, such as budget and location. The good thing is that you have a lot of choices when travelling to Victoria, so you can normally get a good deal!
If you don't fancy staying in hostels while travelling in Victoria, check out the latest deals at Booking.com. They have a range of hotels and luxury accommodation for you to choose from!
When is the best time to visit Victoria?
The best time to visit Australia is during the summer and Victoria is no exception. If you're planning on travelling to Victoria, summer is the best time to enjoy what the state has to offer. However, anyone that has spent a bit of time in Victoria, and especially Melbourne, will know that the weather here is volatile.
The climate is Mediterranean in nature, with hot summers and cool winters. September through to March is warm, while April to August is much cooler. Melbourne is an international city, and there is always an event happening.
So, if you have your heart set on visiting the Australian Open, for example, it's worth planning your Australian backpacking itinerary around this!
Activities to do in Victoria
Road Trip
Victoria has some of the best road trips in Australia. Doing an Adelaide to Melbourne road trip via the Great Ocean Road is something you should definitely do while you're travelling around Victoria. Heading to Wilson's Promontory is also a must!
It's a 3-hour drive from Melbourne, and the scenery there is incredible. If you are travelling to Melbourne from Adelaide, you could include it as part of your trip. Either way, this is a road trip that you should definitely do in Victoria!
A trip to the Dandenong Ranges is another that shouldn't be discounted, even if it can be done in a day. The Ranges are a great place to visit, with great scenery, and are the perfect place to go for a break from the hustle and bustle of Melbourne.
The Grampians close to the border with South Australia is another great destination to visit. This one is best done as part of a road trip to Adelaide, due to their distance from the big cities in Victoria.
Surfing
Victoria is home to some of the best surfing spots in Australia, and none is more famous than Bell's Beach. It is the home of the world's longest-running surfing competition, the Bells Beach Surf Classic.
If you are a surfing aficionado, then this is a place that you absolutely have to visit! It's not the biggest or the most beautiful beach, but the surfing here is legendary!
There are plenty of other great places to go surfing in Victoria as well, especially along the coast near Torquay. This area is surfer central, and you can sign up to learn how to surf here if you have never tried your hand at the sport before!
Sport in Melbourne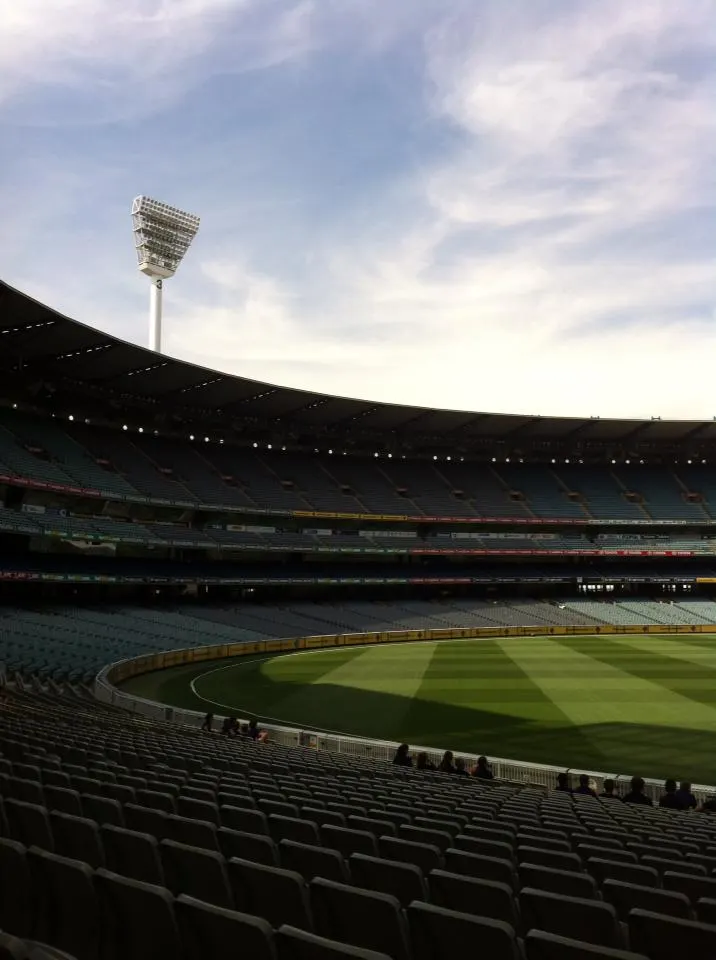 Melbourne is the sporting capital of Australia, with a multitude of events taking place in the city throughout the year. The national sport of Australian Rules (AFL) has its roots in Melbourne and almost all of the suburbs have their own team.
Watching an AFL match is a must to experience Melbourne at its rawest. A visit to the Melbourne Cricket Ground should be a high priority for any sports fan! It's the biggest stadium in the Southern Hemisphere and is home to the National Sports Museum, which is very interesting!
If you are a sports fan and planning on travelling to Victoria it is worth planning your visit around the sporting calendar. Major events such as the Australian Open and Australian Grand Prix are held in January and March respectively.
If you are desperate to see either, I would try and plan your trip around this! There are also numerous Rugby, AFL and Football matches throughout the year, which are also worth a visit! If you're a sports fan, travelling to Victoria is a must!
Places to Visit in Victoria
There are many great places to visit in Victoria, despite the state's small size. Melbourne is an amazing international city with so much happening all the time. While places like the Grampians and Wilson's Promontory exhibit the natural beauty that is abundant in Victoria!
If you decide to go travelling to Victoria, these are some places that you have to visit!
Grampians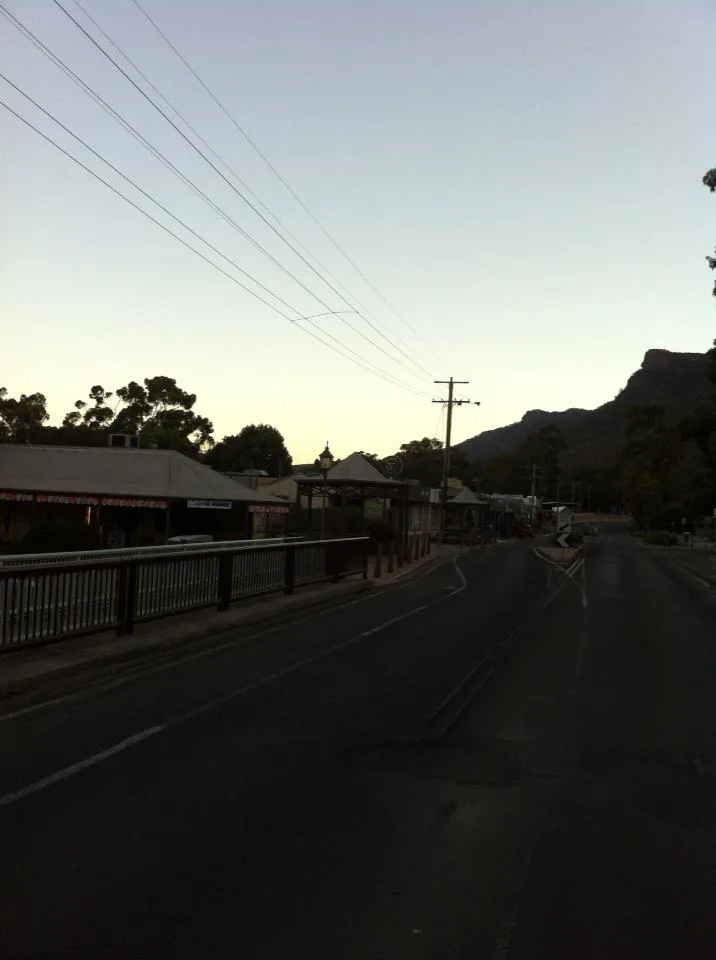 The Grampians is one of the underrated you can visit while travelling in Victoria. Located over the border with South Australia, it is a huge national park, with great sights and wildlife!
There are so many places to visit in the Grampians, that it can be difficult to see everything in a few days! Basing yourself in Halls Gap is your best bet, as this is where a lot of the best sites are.
There you are close to the Balconies, a rock outlook, and a number of waterfalls, which you have to visit! The Grampians is an underrated part of travelling around Victoria, one which is often neglected by backpackers.
I blame this on the area not receiving the publicity it deserves, but if you get the chance you should absolutely visit!
Great Ocean Road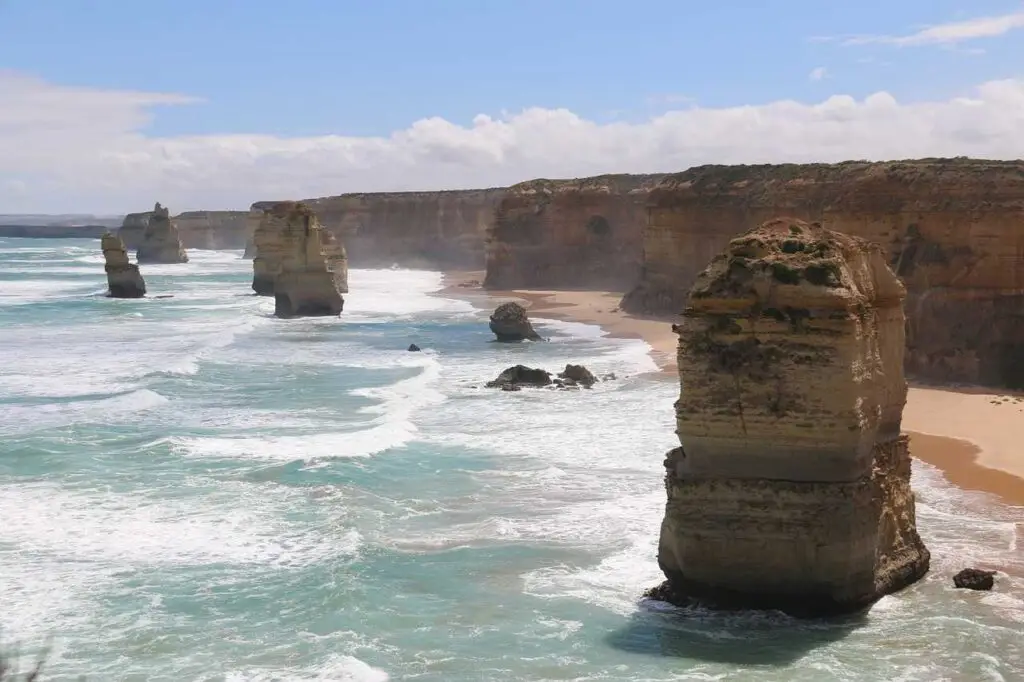 The Great Ocean Road is one of the best Australian road trips you can do! It takes you along the 243 km (151 miles) stretch of road along the southeastern coast of Australia.
Some of the best sights in the country are located here such as the Twelve Apostles and The Grotto. So, I would highly recommend including this on your Australian backpacking itinerary.
I would also recommend continuing this road trip to Adelaide. The Great Ocean Road can be seen in a day or two, and there are plenty of interesting places to visit on the way to Adelaide, such as the Grampians and Cape Otway.
You would be neglecting a chance to see some beautiful parts of Australia that you otherwise would not see!
Melbourne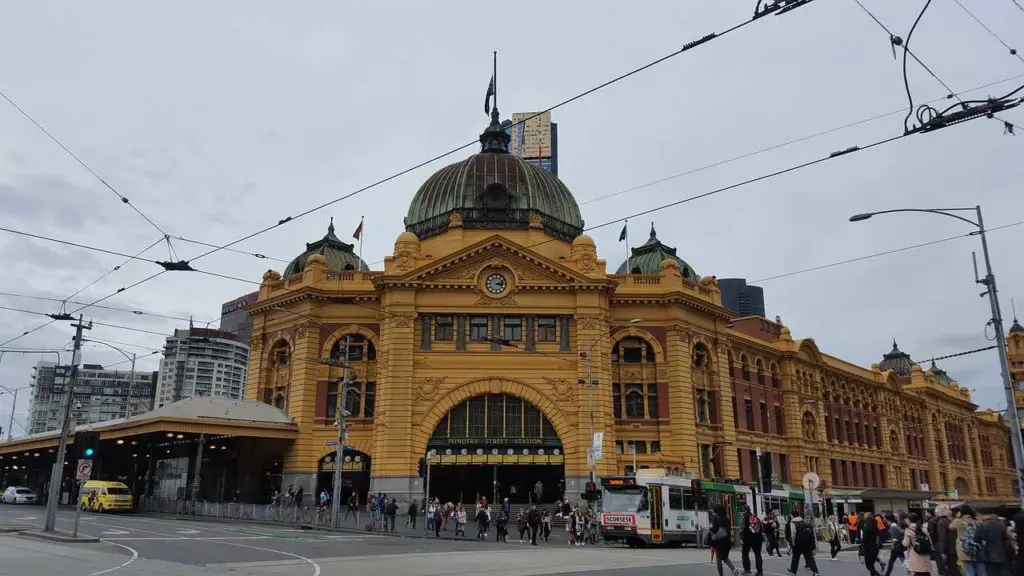 You simply cannot go travelling to Victoria without going to Melbourne! It's one of the best cities in the world to visit, so much so that it is regularly ranked as the world's most liveable city! There are so many things to do in Melbourne, it's difficult to know where to begin!
I would suggest spending at least a week here to see everything that Melbourne has to offer.
There are events held throughout the year, from arts to sports, so there is something for everyone! A visit to Bohemian Brunswick Street is a must to see the hidden side of Melbourne.
With everywhere in the city and the adjoining accessible via the numerous, it's not difficult to see why Melbourne is considered the world's most liveable city!
Read more: Melbourne Travel Guide
Port Campbell
I have to admit, before travelling to Victoria, I knew absolutely nothing about Port Campbell. Well, it's fair to say I was pleasantly surprised when we rolled into town on our way to Melbourne!
Port Campbell is a small beachside town just a few kilometres from the Twelve Apostles.
The beach here is great as cliffsides on either side of you protrude out into the ocean. There is also a national park which you can visit. Although I didn't visit it, driving through the area, it looked spectacular, so I'm sure it's good!
Wilson's Promontory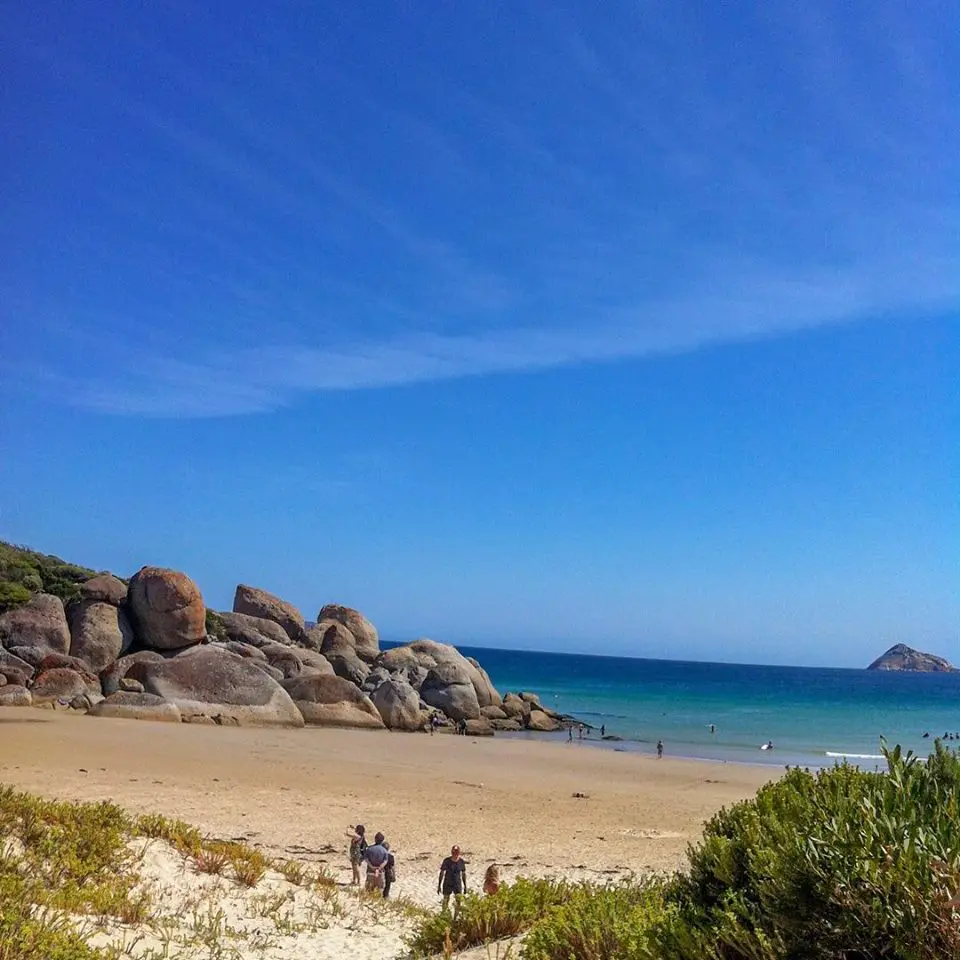 Wilson's Promontory is probably one of the most underrated destinations in Australia, not just Victoria! The southernmost point in mainland Australia, it is a 3-hour drive from Melbourne, but it's definitely worth it!
The views in Wilson's Prom are absolutely spectacular, and there are some great hikes to do in the area. There are also a number of great beaches, chief among them is Squeaky Beach, so named because of the sound that emits from the sand as you walk on the beach!
This is a must-visit, as it is one of the most unusual places to visit in Australia! For me, travelling to Victoria is not complete without a visit to Wilson's Prom!
Read more: Wilson's Promontory Travel Guide
How Much Does It Cost to Travel in Victoria?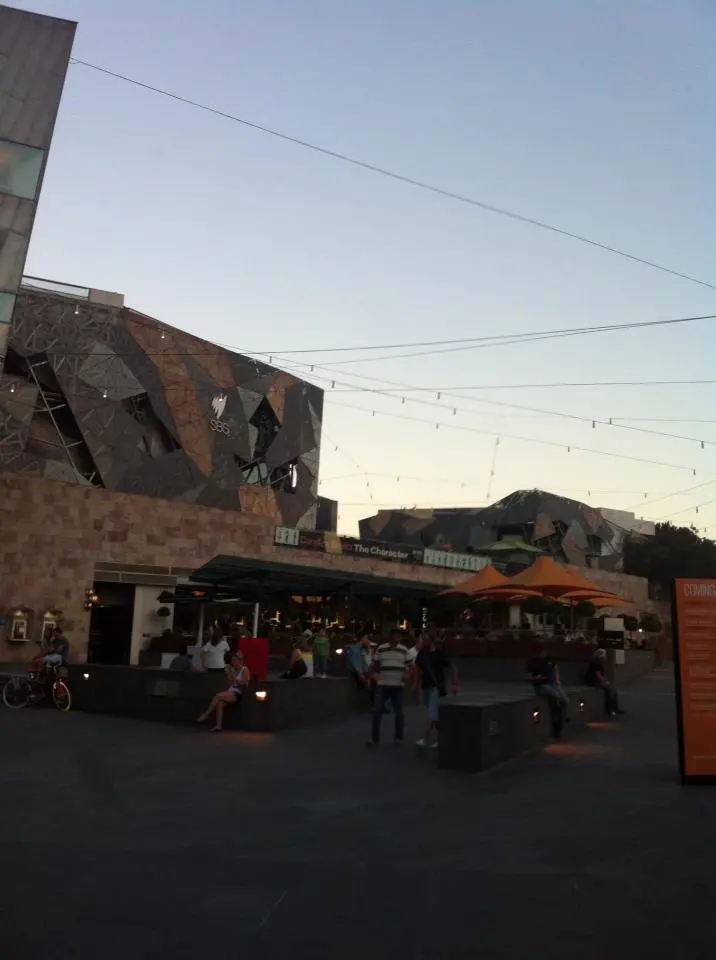 Victoria is one of the most expensive states to visit in Australia. The prices are higher when compared to places in South Australia for example. Victoria and New South Wales are generally the most expensive places to visit in Australia, and if there is an event in Melbourne then prices will only increase!
I've tried to make this travel guide to Victoria budget-friendly. Below are a few hints and tips aimed at saving you money when travelling to Victoria!
Accommodation
Travelling in Victoria can be done on the cheap. One of the easiest ways to save money is to book a room at a cheaper hostel.
With over 100 hostels in the city, you're spoilt for choice, and if you don't mind staying in rooms with 10 or more people, you could save a lot.
Outside of Melbourne, accommodation is cheaper, and if you are doing a road trip you can save money by sleeping in a tent or campervan. Or if you are really keen to save money, you can sleep in a car for a few days as I did!
Food and drink
Eating out in Victoria can be quite expensive, this is especially true in Melbourne. This does depend, on where you go, as eating in a fancy restaurant on the Southbank will cost more than somewhere on Lygon Street for example.
As there are lots of great restaurants, my advice would be to go and explore the hidden corners of places such as Melbourne and Geelong. That way you should be able to find a decent restaurant that doesn't charge a ridiculous sum.
Alcohol can be costly in Victoria, as is the case throughout Australia. My advice would be to either not drink a lot, or drink wine. You can bottles of wine for $3-5 instead of paying a lot of money for beer.
Likewise, drinking out can be expensive with beers costing anywhere between $5-10! Remember that is not even for a full pint either, as the measurements are different in Australia!
Tours
Depending on what you end up doing, a lot of your money could be spent on tours! For example, a tour of the Great Ocean Road could set you back upwards of $100. Whereas, if you rented a car and drove from Melbourne, you would save a lot of money, as you can do it in a day!
As Victoria is a smallish state, I would recommend trying to do any tours like this by yourself, as it will be a lot cheaper.
If you want to book a tour, then go to a travel agent such as Peterpans or Wicked. They will be able to sort everything out for you and you could get it cheaper than if you booked with the company itself.
Tips and Tricks
Most of the hostels in Victoria charge you for wifi. To get around this, go to Federation Square, libraries, McDonald's, Burger King or KFC where the wifi is free!
Stock up on pasta and rice when you are staying in hostels. They are both really cheap, and you can make lots of great meals with either of them!
Buy alcohol before you go out and stick to wine, it is a lot cheaper than beer! Yes, the $3-5 bottles of wine do taste good surprisingly!
Book any tours through a tour agency! I'd recommend Peter Pans, as I got some great discounts through them when I booked some of my tours. Never book directly with the company!
Concluding Thoughts
Travelling to Victoria is a great experience and something that most people will do while travelling in Australia. Despite its small size, it is a surprisingly diverse state, and there are lots of great places to visit!
Melbourne is the pick of these, but places such as the Grampians and Wilson's Promontory should not be missed either. The Great Ocean Road has to be visited as well, especially considering its proximity to Melbourne!
What are your favourite places to visit in Victoria? Do you agree or disagree with anything I said above? I would love to hear from you in the comment section below!
Need Travel Insurance?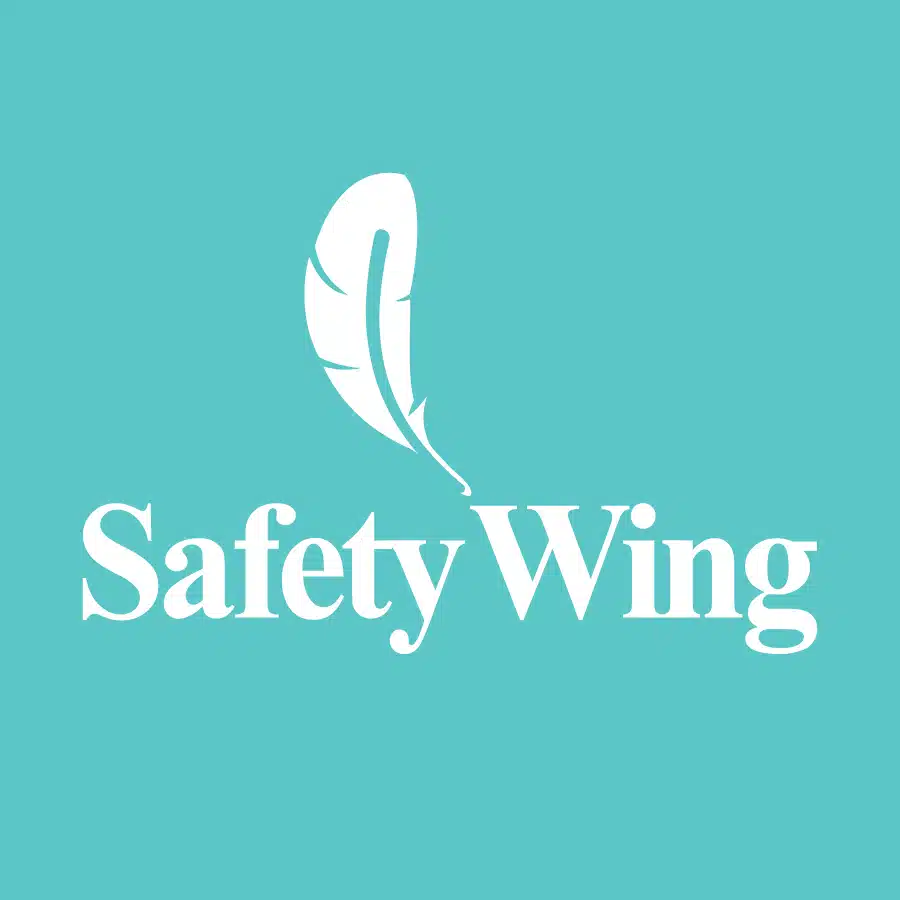 SafetyWing offers coverage that will give you peace of mind while you're on the road. If you want to protect yourself while you're on the road, then click the image to take a look at the options available to you.
Tom is a travel addict who first left England to spend a year Down Under. Not satisfied with this, he then went to New Zealand, about as far away from home as he could get. He is now planning his next adventures in Europe and Canada while maintaining this blog. Check out the about me page to learn more!