3 days in Melbourne is a short time to see everything in this beautiful city, but if you're stuck for time on your Australian itinerary, you can still do a lot!
Melbourne is the cultural capital of Australia, and there are lots of fascinating places to visit in the city, and outside of it!
During your stay, there will be plenty of things to do in Melbourne, such as visiting the world-famous Melbourne Cricket Ground (MCG), checking out Federation Square, and visiting quirky suburbs such as Fitzroy!
A 3-day Melbourne itinerary might be a small amount of time to enjoy the city, but you can cram a lot into this short space of time.
Let's dive in!
Disclosure: This article may contain affiliate/compensated links. For more information, please see our full disclosure policy.
Table of Contents
3 Days in Melbourne
Some of The Best Things to do in Melbourne
Brighton Beach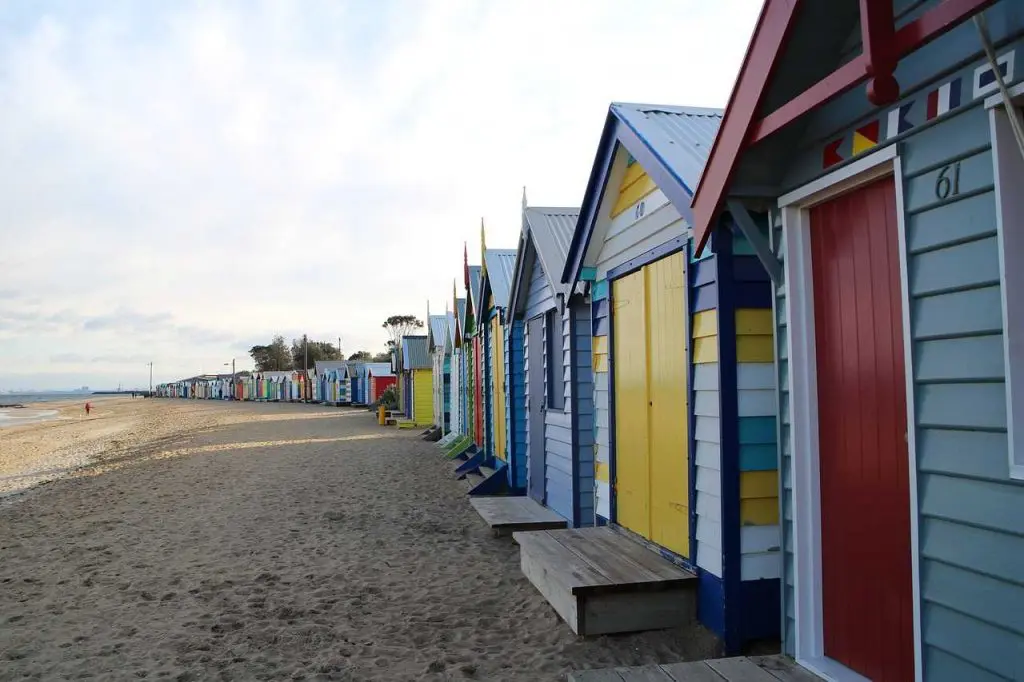 Brighton Beach isn't especially close to the centre of Melbourne, but it's somewhere you should definitely consider visiting while you're in the city.
The suburb of Brighton is located to the south of the city close to Elwood and Hampton fronting Port Phillip.
Dendy Beach is the most famous of the beaches on the Brighton shoreline. The beach boxes are an iconic symbol of Melbourne.
If you want a break from the hustle and bustle of Melbourne City centre, a visit to Brighton Beach is a great idea!
Old Melbourne Gaol
If you're a bit of a history geek, a visit to the Old Melbourne Gaol is a great idea.
This old jail is one of the more interesting places to visit in Melbourne. There is a lot to be learnt about the early history of the city and Australia.
The jail has some infamy surrounding it. This was the location where the infamous bushranger Ned Kelly was hanged in 1880.
He has become a cult figure over time and the Old Melbourne Gaol is as good a place as any to learn about his past!
Free Tram Zone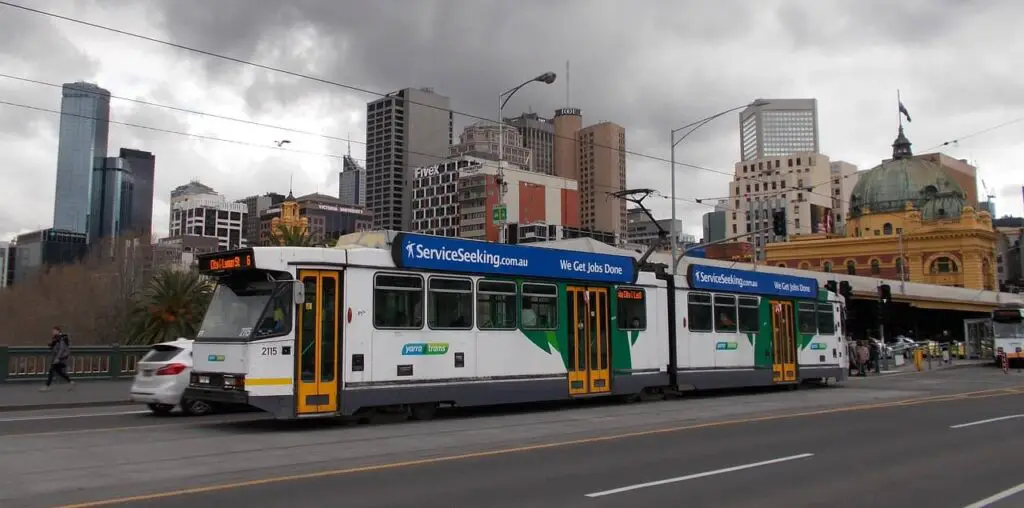 A useful tidbit to know when you visit Melbourne is that the city is linked by an excellent tram system. It extends all the way from the city centre to the majority of Melbourne's suburbs.
Another useful nite is that within Melbourne City centre, the trams are free! Within the free tram zone, you can hop on and off as much like without the need for the Myki card, which allows you to use the trams.
This is a great way to explore the city centre and see various sites such as Swanson Street and Port Philip.
To travel outside of the zone, you will need a Myki card, which you can buy at most 7/11s and tourists' information desks.
You can risk travelling without one, I managed to get away without using mine for a number of months. However, you will get fined if you're caught!
Melbourne Itinerary – Day 1
Federation Square
Federation Square is an ideal place to start off your trip to Melbourne. It's located right in the heart of the city, and most of Melbourne's main attractions are within easy reach.
The square itself is a great meeting point and has a number of interesting restaurants and museums nearby. The National Gallery of Victoria (NGV) and the Australian Centre of the Moving Image (ACMI) are located in the building and are worth checking out.
They house a number of interesting exhibits that are constantly changing. If you love art, they are well worth checking out. One place to head after you're done is over the road to Hosier Lane.
It takes less than a minute to get there, and it's a great place to go if you like street art. The lane is home to various pieces of street art, all of which exhibit the creativity of the local residents!
Melbourne Olympic Park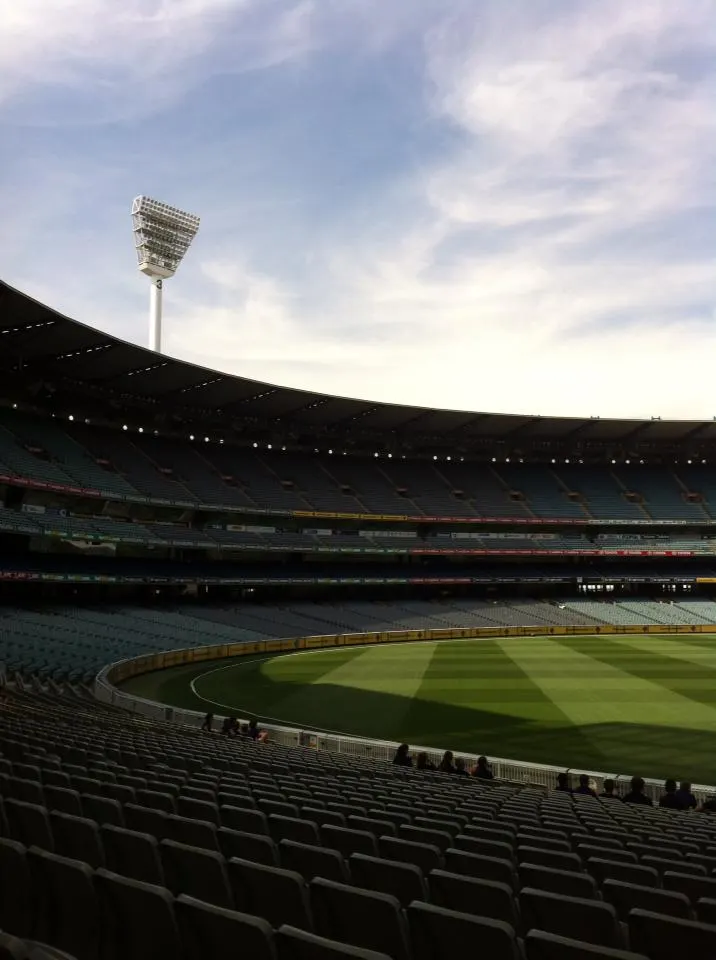 Melbourne Olympic Park is a few minutes walk from Federation Square. If you love sports as much as I do, then this is a place you simply have to visit!
As the name suggests, this is the site of the Olympics when it was held in Melbourne in 1956. Perhaps the most famous site is the Melbourne Cricket Ground (MCG).
It's the largest stadium in Southern Hemisphere and houses the Australian Museum of Sport, which is an interesting visit. A tour of the stadium is highly recommended to learn more about its history! Click here to book your tour now!
Once you're finished with the MCG, you can head over towards the Rod Laver Arena and the accompanying tennis courts that play home to the Australian Open every January.
Again, it's well worth visiting even if you don't like sports, as there is a lot to see and learn from just walking around!
Southbank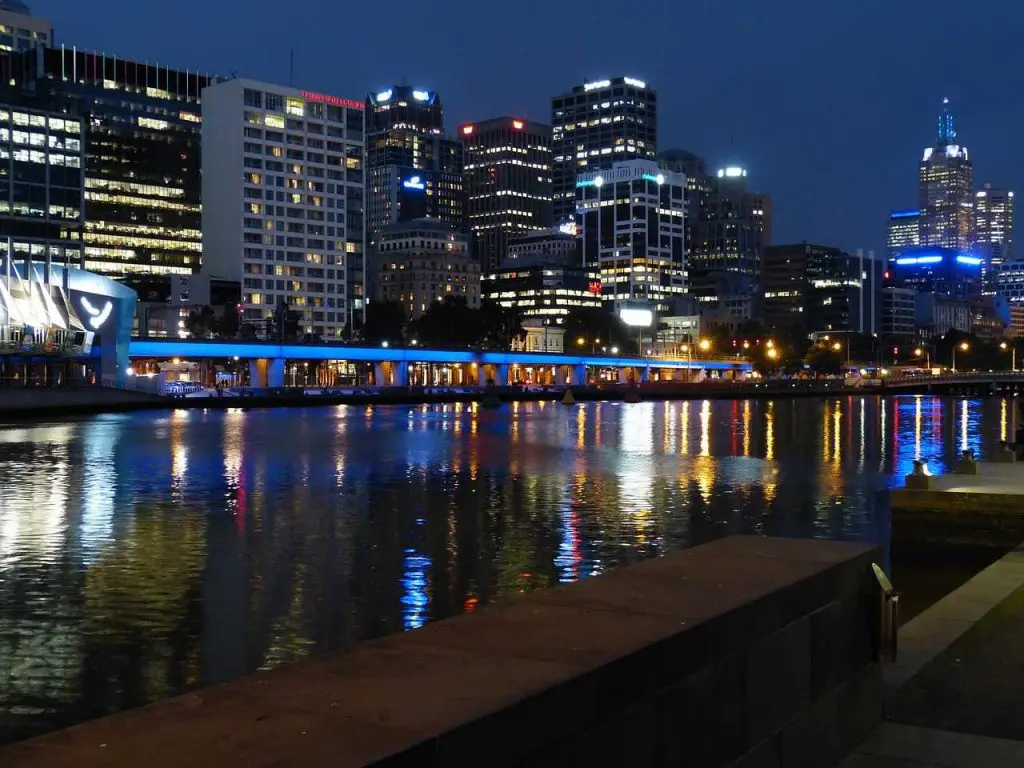 After you've finished the two previous activities, you will have earned a well-deserved break. There aren't many places in Melbourne better than the Southbank to relax at!
The Southbank is home to a number of great bars and restaurants and offers a scenic view of the city, as you look across the Yarra River. The beauty of the views reflects why so many Melbourne quotes comment on how stunning the city is!
If you're feeling a bit more adventurous, the Crown Casino is located towards the end of the Southbank. It's a hive of entertainment, and worth checking out, even if you're not much of a gambler.
Relaxing at the Southbank for the night is a great way to round off your first 24 hours in Melbourne!
Melbourne Itinerary – Day 2
Royal Botanic Gardens and Shrine of Remembrance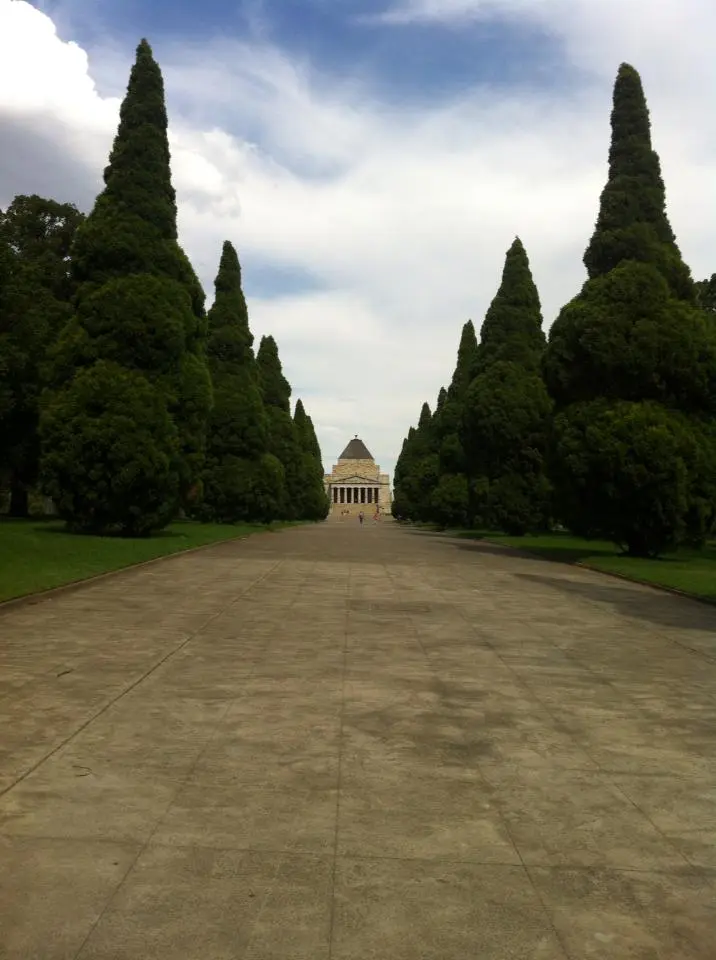 For day two, interesting places to visit in Melbourne are the Royal Botanic Gardens and the Shrine of Remembrance.
The Botanic Gardens is one of the most beautiful spots in Melbourne. The plants and trees are beautiful, and it's a nice place to start the day.
After you're finished, you can make the short walk to the Shrine of Remembrance. It's a monument to the dead that fought for Australia during the two world wars.
It's a humbling experience to visit the Shrine. You learn more details about the war and the sacrifices the soldiers made. There are a number of interesting exhibits to explore as well.
St Kilda Beach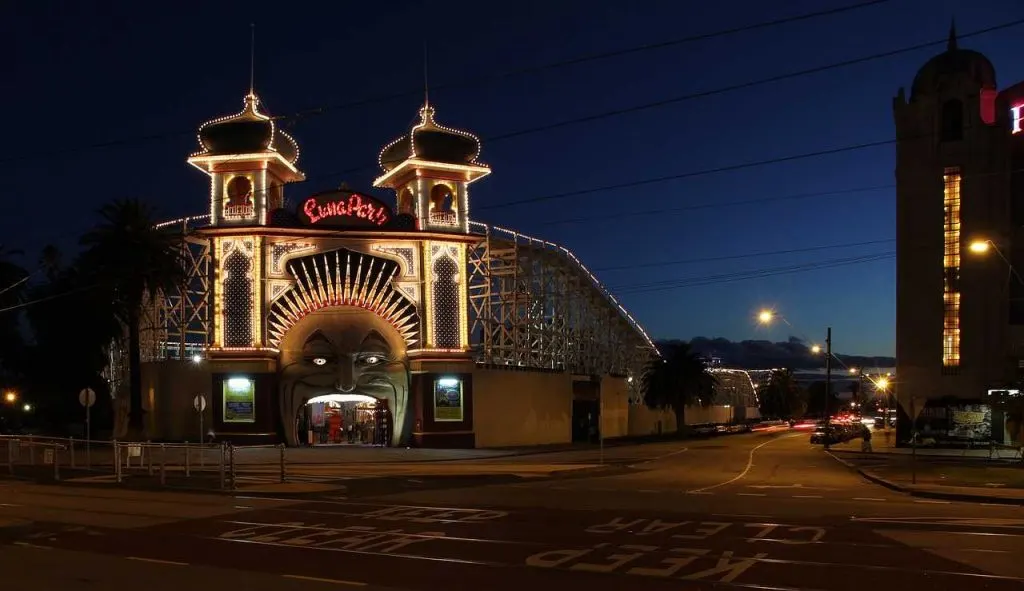 If you visit Sydney for 3 days, you'll be blessed with numerous beaches to visit. Melbourne isn't quite as fortunate in this regard, but it does have some good beaches, with St Kilda being one of them!
St Kilda is a short tram ride from the city centre and is a hive of activity! There is plenty to do at St Kilda, so it's worth staying there for the remainder of the day to make the most of it!
You can enjoy the old-school theme park, Luna Park if you want a bit of excitement. Otherwise, you can simply relax on the beach in the Australian sun!
St Kilda has a lively nightlife scene. If you're into that thing it's a good idea to stick around and make the most of it to discover why it makes Melbourne one of the best places to visit in Victoria.
If it's not your thing, there are a number of restaurants you can check out for some nice dinner, before you head back to your accommodation for the night.
Penguin parade
If you stay the night in St Kilda, one place you should head to is the penguin parade.
On the beach, there is a small rock outcrop where a group of penguins live. The penguins are tiny and come out at night to go hunting.
If you want to brave the elements, you will be rewarded with a front-row seat to cut little penguins waddling their way across the beach.
It's a great way to spend the end of your second day in Melbourne!
Melbourne Itinerary – Day 3
Fitzroy
If you want to visit one of the more interesting areas of Melbourne, you should definitely head to Fitzroy.
I lived in this eclectic suburb for 4 months while I was in Melbourne, and it was a fascinating place to live. It has a very hipster feel to it, and there are a number of great little cafes and shops to be explored.
One area that you definitely should visit is Brunswick Street, which is the main hub of Fitzroy. As well as the numerous cafes and shops, the street is awash with vibrant street art. No matter where you turn, you're bound to see a piece of street art.
Fitzroy isn't far from the city centre, and it makes an interesting change from the city centre on your last day!
State Library of Victoria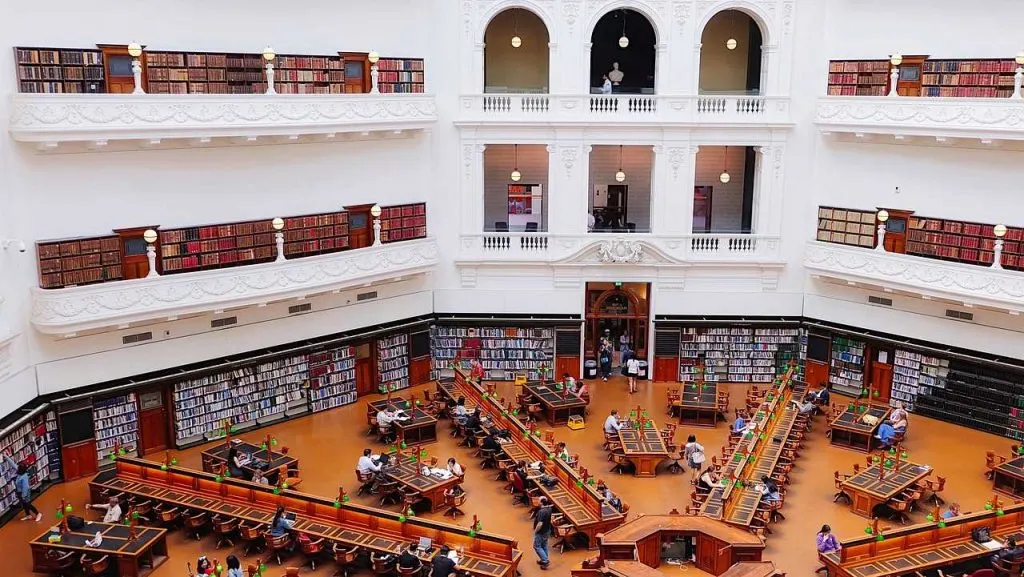 Heading back into the city centre, you may be wondering why you would want to visit a library!? Well, there is a good reason.
The State Library of Victoria is one of the most beautiful buildings in Melbourne and even Australia! Architecturally, it is mightily impressive.
Inside, the building is absolutely beautiful, with the reading room a particular highlight. There are also numerous exhibitions you can check out while you're in the library.
The library has a cool games room where you can play video games for a while if you need a break from the walking of the past few days! It's a unique building in Melbourne that you simply must visit!
Victoria Market
If you love fresh food and getting a bargain, Victoria Market is the place to go.
This market in the north of Melbourne is one of the best places to go to get great food. It's cheap and plentiful.
One of the best things about the market is that from November to March in the summer and from June to August during the winter, there is a night market every Wednesday.
This s easily one of the best things to do in Melbourne. You can sample food from a wide range of vendors while enjoying the entertainment at the same time.
It's a great way to spend the last of your 3 days in Melbourne!
Other Places to Visit in Melbourne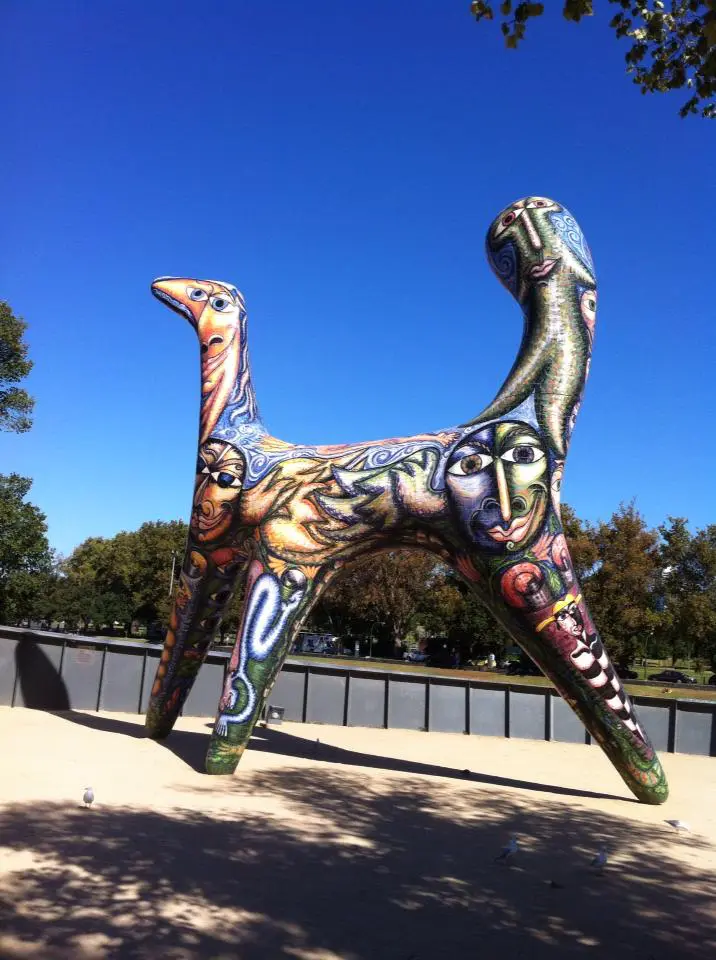 Click the link below to find more tours and activities you can do during your trip to Melbourne:
Melbourne Travel Tips
Getting to Melbourne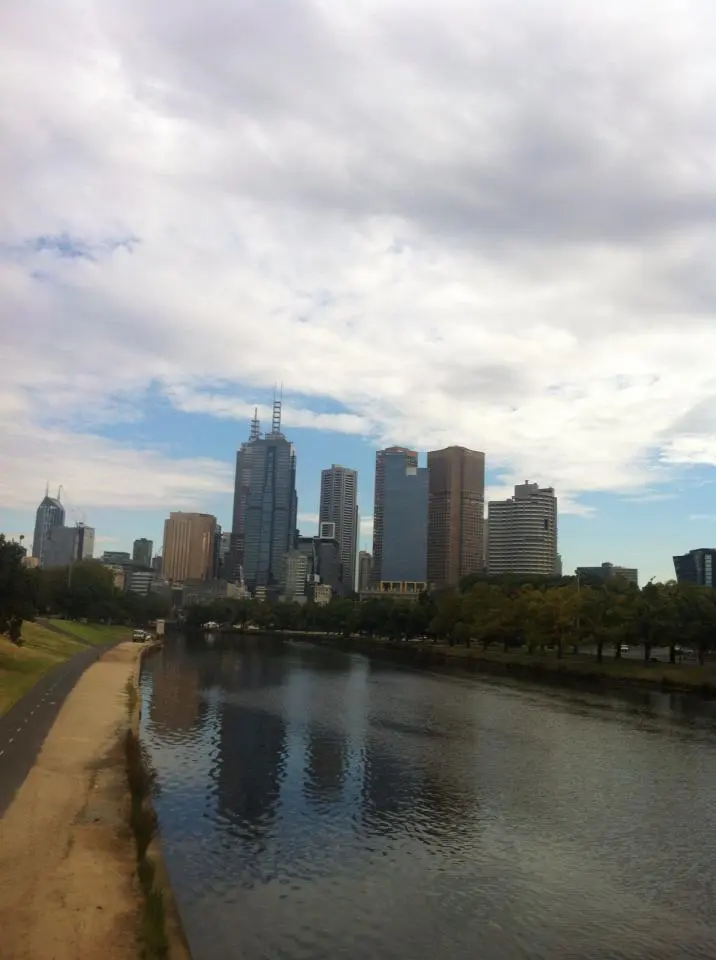 If you're flying from overseas, Melbourne is relatively easy to get to. Most international carriers fly into the city, and it's not too difficult to find flights to Melbourne on a daily basis.
Flying from within Australia, it's equally easy to get flights into the city. As one of the most populous cities along with Sydney, there are multiple flights into the city from various destinations.
If you're travelling to Melbourne by car, it's a little trickier. Driving around Australia isn't easy due to the size of the country, and the distance between the cities. Adelaide looks close to Melbourne, but it takes 8 hours without stopping to reach Melbourne!
Depending on where you're travelling from, it can take a long time to reach Melbourne either by car or bus.
If you plan on travelling around Melbourne and exploring some areas outside of the city, my advice is to rent a car. There are a number of interesting places to see such as the Dandenong Ranges, the Great Ocean Road and Wilson's Promontory.
I recommend you use Rental Cars Connect. You will be able to compare prices from a number of providers, and choose a car that suits you at a fair price! Click here to book your rental car now!
Where to Stay in Melbourne
As one of the biggest cities in Australia, there are plenty of places to stay in Melbourne. Whether it be hostels or hotels, you are spoilt for choice in Melbourne.
I had the pleasure, and in some cases unfortunately, the pleasure of staying in a number of places. There are a number of hostels in Melbourne that stand out above the rest, and are definitely worth staying at!
I've listed a few of them below for you to browse over!
Best Time to Visit Melbourne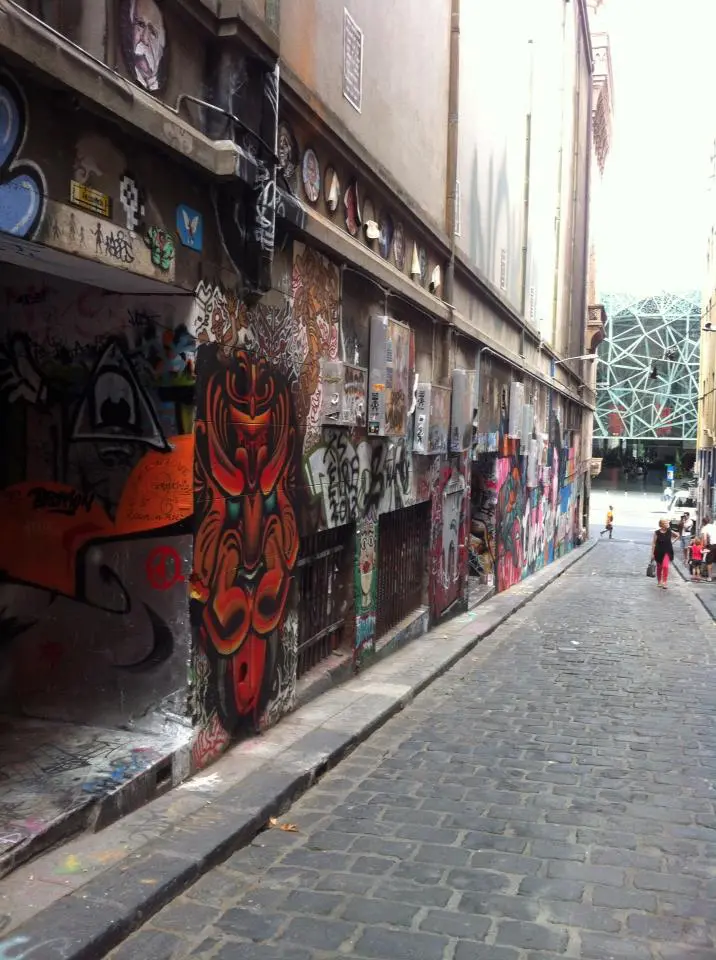 I lived in Melbourne for 5 months from February to July. I experienced varying sides to the weather in Melbourne during those months, which instilled in me an idea of the best time to travel to Melbourne.
If you want warm weather and less chance of rain, then you want to visit between November and March. This is the Australian summer, and temperatures in Melbourne will be in the 30s most days.
It can get hotter than this at times. It's not uncommon for the mercury to rise above 40 degrees! So be prepared!
Another thing to note is that Melbourne's weather is temperamental. It's known as the city of four seasons. It can be sunny one moment, windy the next, and then pour with rain after that! This applies to whenever you go, so plan accordingly!
Outside of the months between November and March, it's generally cooler. June to August can be bitterly cold during the winter, and temperatures can get into single digits. While it will also rain a fair amount.
As with the best time to travel to Australia, the best time to go to Melbourne is during the summer if you want good weather. If not, then any time of the year is good, be aware the weather will drop off during the winter months!
Is 3 Days Enough For Melbourne?
3 days in Melbourne may not be a lot of time to see the city, but you can still do a lot in this short amount of time.
Melbourne is a diverse and interesting city. Ideally, you would want longer, but if you're short on time, you can still cram a lot into a few days!
Have you visited Melbourne? Did you do any or all of the activities I listed in this article? Is there anything different that you did do?
Let me know in the comments below!
Need Travel Insurance?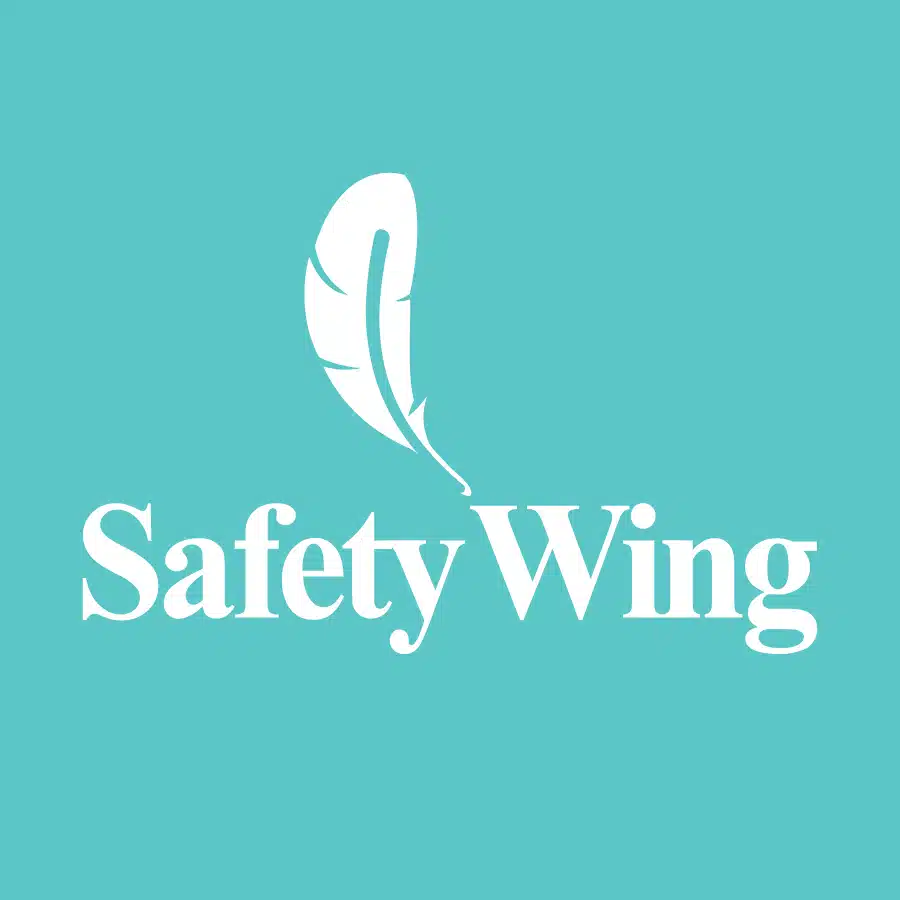 SafetyWing offers coverage that will give you peace of mind while you're on the road. If you want to protect yourself while you're on the road, then click the image to take a look at the options available to you.
Pin For Later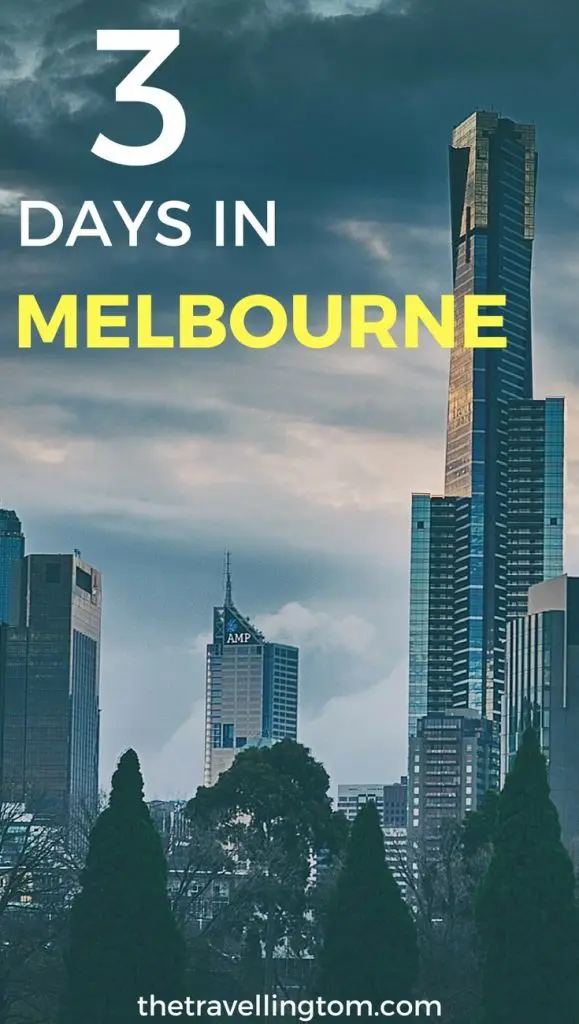 Tom is a travel addict who first left England to spend a year Down Under. Not satisfied with this, he then went to New Zealand, about as far away from home as he could get. He is now planning his next adventures in Europe and Canada while maintaining this blog. Check out the about me page to learn more!