With so many places to visit in Victoria, it's hard to know where to go and where not to.
Victoria is home to the second-biggest city in Australia, Melbourne, and that's one of the places you'll almost certainly visit. A cultural melting pot with so many things to do and enjoy.
But there are many other places in Victoria besides Melbourne. You can take a road trip down the Great Ocean Road and see some of the best scenery in Australia such as the Twelve Apostles and some charming little towns like Port Fairy.
One of the best things to do in Victoria is to visit the numerous national parks. Wilson's Promontory is one of the best, with unspoilt beaches and blue waters. while the Grampians offer stunning mountain views and an opportunity to get up and close to koalas and kangaroos.
This list of the best places to go in Victoria will ensure you have plenty to see and do during your time in the state!
Table of Contents
Places to Visit in Victoria
In my Victoria travel guide, I detail just how much there is to do in Victoria and the various things you should do while you're there.
This list of attractions in Victoria serves to offer you a quick summary of some of the best spots in the state. You have the main attractions such as Melbourne, the Great Ocean Road and the Yarra Valley. While there are also lesser-known places such as Wilson's Promontory, Daylesford and Ballarat.
What's great about Victoria is that no matter where you go, there's always something to do. You'll find fascinating sights across the state, making it a brilliant place to travel.
Melbourne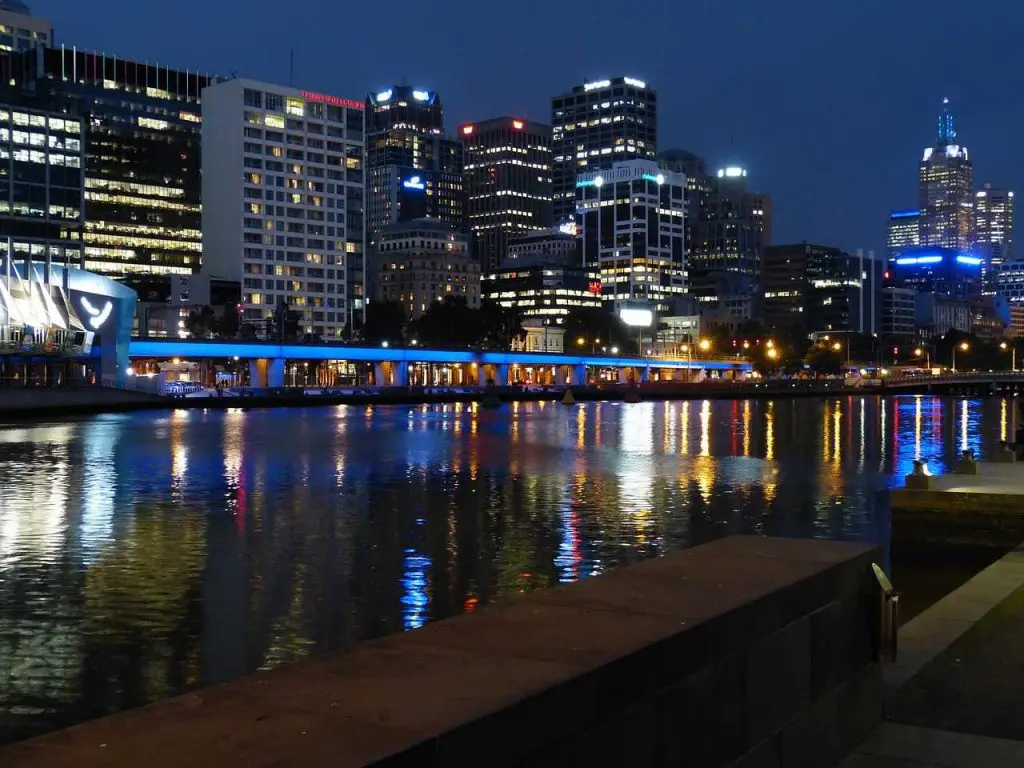 Melbourne is the main city in Victoria and one you'll almost certainly visit while you're in the state. With so many things to do in Melbourne, it makes it one of the best places to visit in Australia not just Victoria.
It's hard to know where to start with Melbourne, as there is so much to do in the city. You can watch a plethora of sports events all year round, from Formula 1, Rugby to Cricket and Aussie rules. While there are so many cultural highlights too.
There are several museums in the city, which you should check out, such as the Melbourne Museum and Immigration Museum. Then you have the fantastic Federation Square, the Carlton Gardens and the hip suburbs such as Brunswick and Fitzroy.
I lived in Melbourne for four months and loved it. There was always something to do and the city is a lively place to live. Even if you only spend 3 days in Melbourne, you're sure to have a fantastic time in one of Australia's best cities.
Wilson's Promontory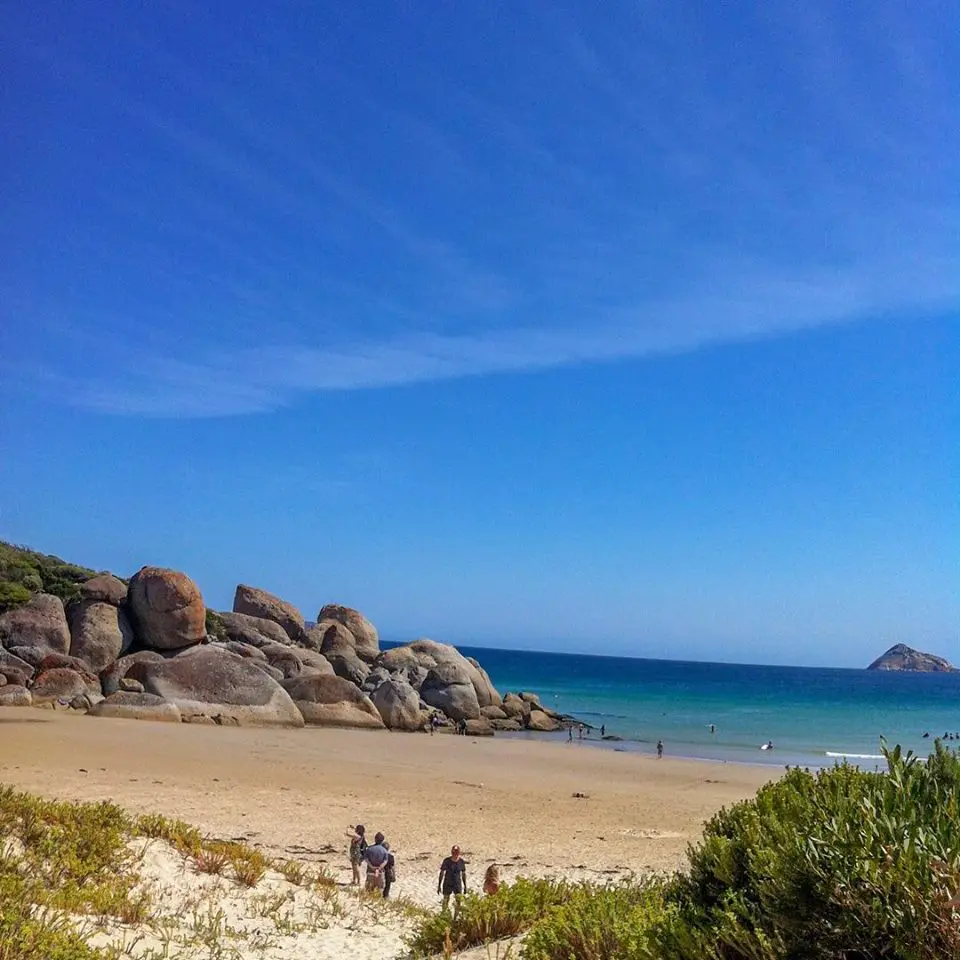 Wilson's Promontory isn't one of the most well-known places in Victoria, but it's one you should check out if you get the chance.
This national park is the southernmost part of mainland Australia and a fascinating place to visit. You'll need a car to get there, as it takes around three hours by car from Melbourne, but it's worth it.
The scenery here is incredible. I spent the day at Wilson's Prom and was blown away by how beautiful it is. The fact it's so far away from Melbourne gives it a special kind of aura and untouched feeling.
It's also home to some of the best beaches in Australia, such as Squeaky Beach. A beach where your feet make a squeaking noise every time you step on the sand. That alone is reason to visit!
Great Ocean Road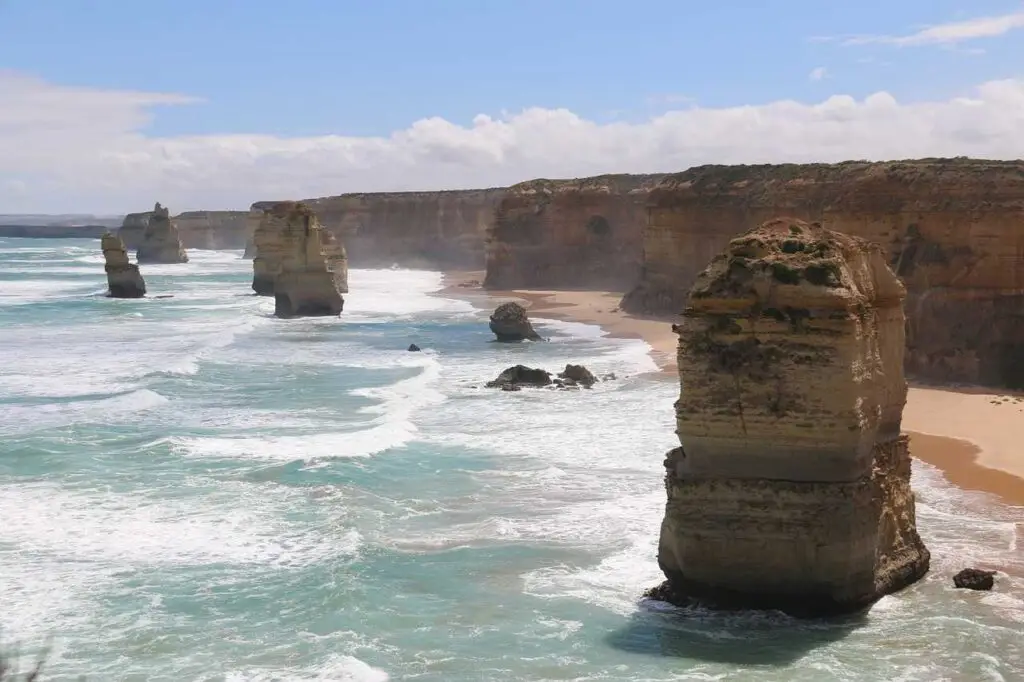 The Great Ocean Road is without a doubt, one of the best places to visit in Victoria.
It's a stretch of road that takes you from the city of Torquay to Allansford, on a 240-kilometre (150 miles) drive. I took in the road as part of an Adelaide to Melbourne road trip and was blown away by what I saw along the way.
What you'll see are some of the most spectacular sights in Australia. Apollo Bay, Lorne and Torquay are all fantastic places to stop if you want to relax at a beach or go surfing. While the closer you get to Melbourne, the more fantastic sights you'll see.
The Twelve Apostles, the Grotto and London Arch are all striking geographical features that will blow you away. Driving along the Great Ocean Road is a must if you're in Melbourne. You won't regret it if you do!
Philip Island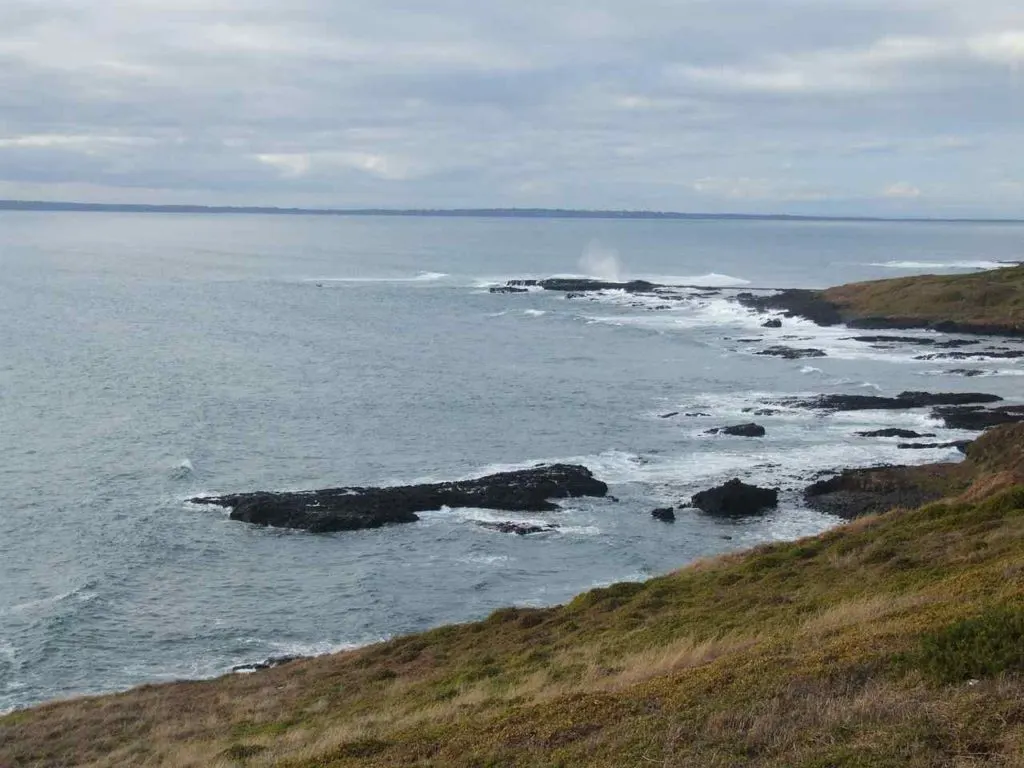 Philip Island is one of the best places in Victoria to check out if you're in Melbourne. It's not too far from the city and you can drive there if you have a car.
If not, you can jump on a ferry to get there instead. It's not the biggest island, but there are plenty of interesting things to see while you're there.
One of them is the penguin parade, which happens every night at sunset when hundreds of penguins return to shore and their nests after a long day of hunting. It's a fascinating spectacle and one you have to see!
As well as that, there are plenty of great beaches, which makes Philip Island a good place to visit during the summer. While the Australian Motorcycle Grand Prix is held there every October too.
---
You might also like:
---
The Grampians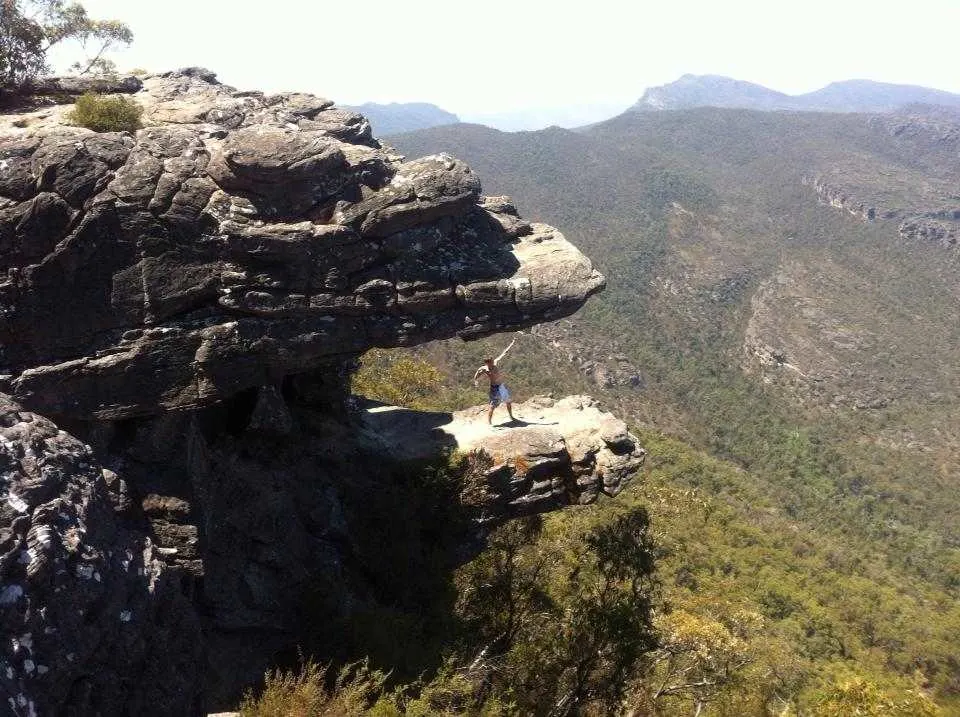 The Grampians is a national park close to the border with South Australia. It's also one of the most underrated places in Victoria,
I didn't know what to expect when I visited, but I was pleasantly surprised by what I found. The scenery here is stunning and there are a lot of fascinating landscapes to discover.
One of my favourite things was driving into Hall's Gap, the main town in the Grampians, and seeing hundreds of wild wallabies and kangaroos jumping around. It was an incredible sight and highlighted just how amazing Australia is.
There are also lots of great geographical features to check out such as waterfalls and a rock formation called the Balconies which is one of the most famous landmarks in Victoria!
Mornington Peninsula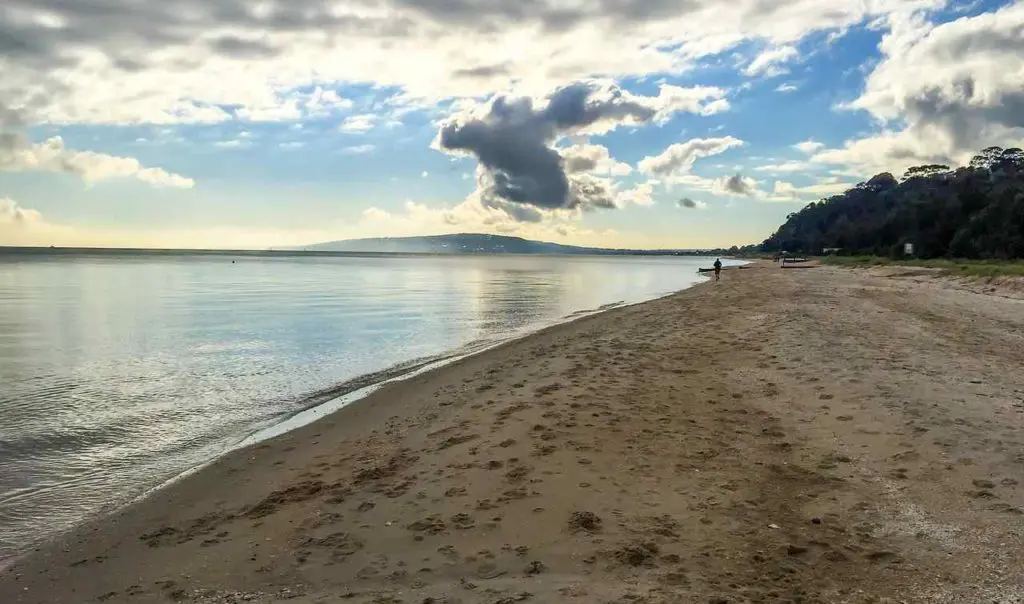 The Mornington Peninsula is a lovely area not far from Melbourne that's a great place to go if you want to get out of the city for a day.
What makes it such a great place to visit is that it's easy to get there. All you have to do if you're in Melbourne is jump on a train to Frankston, and then you can hop on a bus to get to whichever part of the peninsula you want to visit.
Once you're there, you'll find some of the most scenic places in Victoria and some fantastic beaches too. As well as that you can check out the Mornington Peninsula National Park if you're a keen hiker.
If all that sounds too strenuous, then you can head to the Peninsula Hot Springs for a nice relaxing day in beautiful surroundings.
Torquay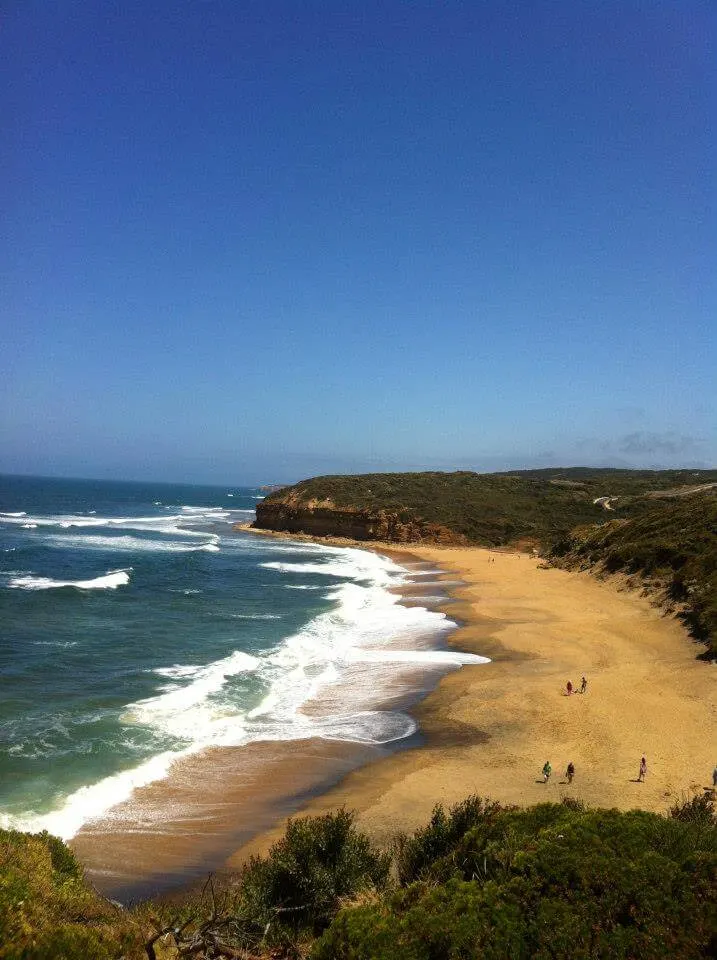 Torquay is one of the stops on the Great Ocean Road and a great place to visit if you like surfing.
This is because Torquay is home to the world-famous Bell's Beach, which hosts one of the top surfing competitions in the world every year, the Bells Beach Rip Curl Pro.
It might not be the best place to go surfing if you're a newbie unless you take a surfing lesson. But for the hardcore surfers among you, it's the perfect place to stop for a while and catch some waves.
Aside from the surfing, you can take in the Surf Coast Walk, which will allow you to see this beautiful coastline in all its glory.
Mount Buller
Mount Buller isn't one of the most well-known places in Victoria, but if you're in the state during the winter months, it's worth checking out.
This is because Mount Buller is known for its ski slopes. You might not associate Australia with skiing, but there are some places in Victoria and New South Wales where you can hit the slopes.
It's a good place to visit on a Melbourne road trip for a weekend or to get away from one of the smaller cities too.
You can still visit during the summer months too. Instead of skiing you can go hiking and get to the top of the Victorian Alps!
Ballarat
Ballarat is slightly different from some of the other places listed in this post, as it gives you an idea of what Victoria was like over a hundred years ago.
It's a big country town northeast of Melbourne and was one of the main sites of the Australian gold rush. While the rush has since quietened down, Ballarat still retains an old-world charm.
One place you have to check out while you're in town is Sovereign Hill. It's an open-air museum that gives you an idea of what life was like in Ballarat in the 1850s.
Ballarat is a fantastic place to visit and offers you a unique perspective on Australia's past and plenty of interesting activities to do such as gold panning!
Geelong
Geelong is the second-biggest city in Victoria and another good place to visit if you want to explore the state.
Getting there from Melbourne is easy, as multiple trains run there throughout the day. Once you get there, you'll find an interesting city with lots to do.
If you visit during the Aussie Rules season, it's worth watching a match. Geelong are one of the top teams in the league and Aussie Rules is an interesting, if confusing, sport to watch!
As well as this, you can check out the esplanade and get some great views of the sea. The Botanic Gardens is another great site to check out, while you can head to a beach and check out some interesting museums, such as the National Wool Museum, too.
Gippsland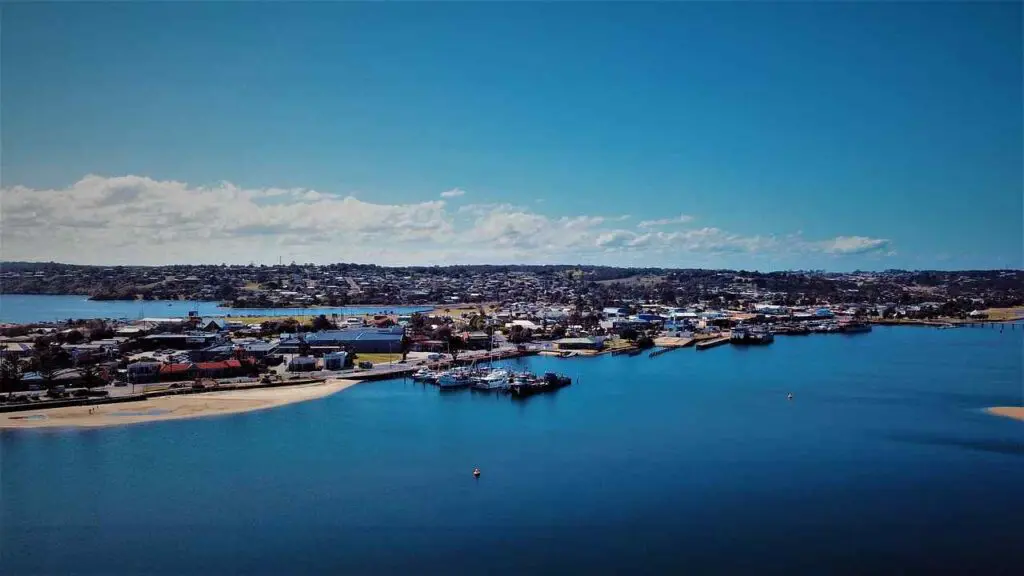 Another one of the lesser-known places to visit in Victoria, Gippsland is located in Eastern Victoria and is home to some fantastic scenery.
For a place that's not well-known to most travellers, there's actually a lot to do in Gippsland.
The area has some of the best national parks in Australia, including Tarra Bulga National and Wilson's Promontory mentioned above. The scenery in all of these places is incredible and the Gippsland Lakes is one place you have to see while you're in the region.
One of the best spots to visit during the summer is Ninety Miles Beach, which as the name suggests, is a beach that's ninety miles long! Perfect for a weekend getaway and catching some rays!
Yarra Valley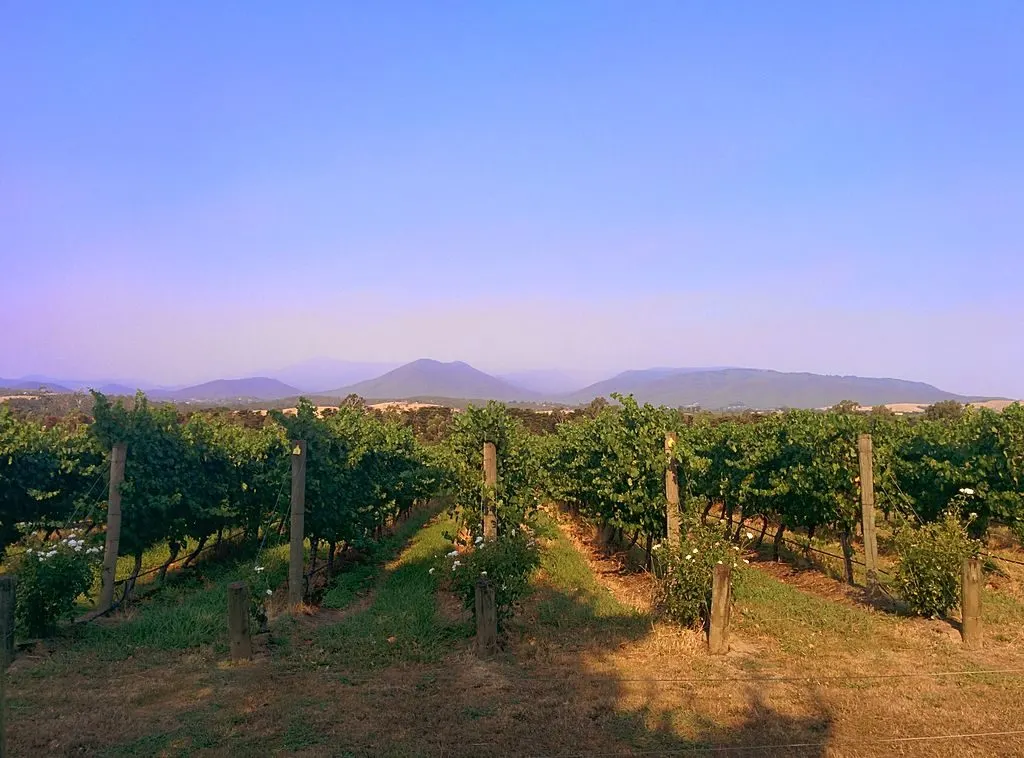 The Yarra Valley is home to Victoria's wine industry and is an interesting place to check out, especially if you like wine.
It's the oldest wine region in the state, dating back to 1838. This means there are plenty of vineyards you can visit via a day tour to sample some wine.
The valley doesn't have much to do apart from visiting wineries, but it's a beautiful place. The vineyards also have some incredible views of the surrounding area and it's fascinating to learn more about a key industry in the country.
Even if you don't like wine, the Yarra Valley is still worth checking out, especially if you want a good day trip from Melbourne!
Dandenong Ranges
The Dandenong Ranges is one of the most underrated places in Victoria you can visit.
I was unaware of it until we decided to rent a car and head out there for a hike. Once we reached the ranges, I was impressed by what was there and had a great time.
Despite not being the most well-known place, there are plenty of things to do there. You can take on the 1000 steps, which is known as the Kokada track, a nice little hike of 3km. Or you can hike up Mt Dandenong if you're looking for a bigger challenge!
You'll also find botanical gardens here and then there's the Puffing Billy railway, which is a great way to see the area and a great activity to do if you're visiting with kids.
Port Fairy
Port Fairy is another spot along the Great Ocean Road you should visit while you're in Victoria.
It's only a small town, but there's a lot of charm. Port Fairy is home to a burgeoning arts culture and you'll find multiple boutiques, antique shops, and arts and crafts stores too.
There are several walking trails you can do that allow you to appreciate the history of Port Fairy. Along the way, you'll find plenty of historic cottages that have been restored to their full beauty.
Learning about the local maritime history is essential and you can do this via Port Fairy Maritime and Shipwreck Heritage Walk, which is fascinating.
Daylesford
Daylesford is one of the best places to visit in Victoria if you're looking for a scenic and relaxing break.
The town is known for its natural mineral springs, which you can enjoy, as well as enjoying a luxurious spa experience at one of the spas in the town.
Daylesford sits atop an extinct volcano and was part of the Australian gold rush in the late nineteenth century. You can still see remnants of this past if you look around the town.
You'll also find plenty of alfresco dining, great kayaking opportunities at Lake Daylesford and a heart-thumping hike up to the top of Wombat Hill.
Bendigo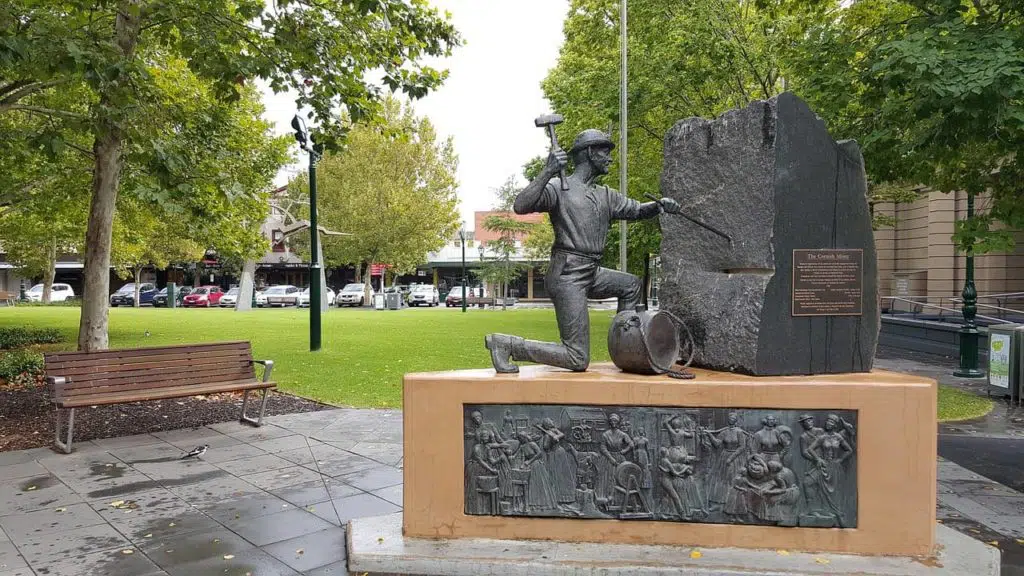 Bendigo is another of the gold rush cities you can find in Victoria.
One of the best ways to see the city is via the talking tram. Riding on the tram, you'll find out a lot about the cultural heritage of Bendigo and get a feel for the place too.
Understanding Bendigo's past as part of the gold rush requires you to don a mining hat and visit Central Deborah Mine, where you'll learn all about the hazardous trade. You can also visit the Golden Dragon Museum to learn more about Bendigo's cultural heritage which is intertwined with the gold rush.
If you're an art lover, then a visit to the Bendigo Art Gallery is a must. You'll find some of the collections of Australian art in the country, as well as many other fascinating artefacts and paintings.
Need Travel Insurance?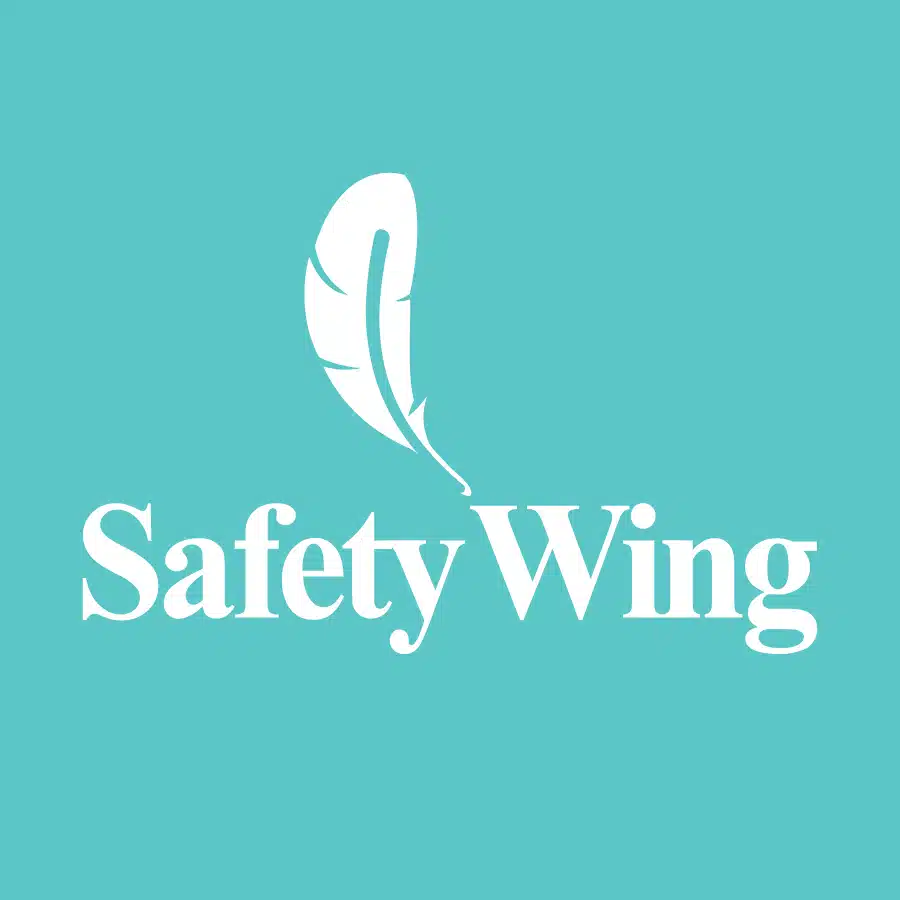 SafetyWing offers coverage that will give you peace of mind while you're on the road. If you want to protect yourself while you're on the road, then click the image to take a look at the options available to you.
Tom is a travel addict who first left England to spend a year Down Under. Not satisfied with this, he then went to New Zealand, about as far away from home as he could get. He is now planning his next adventures in Europe and Canada while maintaining this blog. Check out the about me page to learn more!