As an Englishman, there weren't many things to know before moving to Australia or so I thought. I didn't really think it would be that different when I did my Australian working holiday visa. I stupidly thought that living in Australia would be like England but warmer! Well, I was slightly off!
I realised this almost as soon as I got off the plane and was travelling to the Gold Coast via a bus. The picture I had in my head of Australia was different from reality. Expecting to find something similar to England, I instead found a country that bore more resemblance to America!
As the year wore on I realised there were a few more things I wish I knew before I travelled to Australia. A few that spring to mind are just how big the country is, it's gigantic! How hot it can get, it often feels like you're in an oven during summer. Just a few things to consider if you're asking yourself: should I move to Australia?
If you want to know what it's like to live in Australia, then these eleven points will give you an idea!
Table of Contents
Things to Know Before Moving to Australia
Australia is big, really big!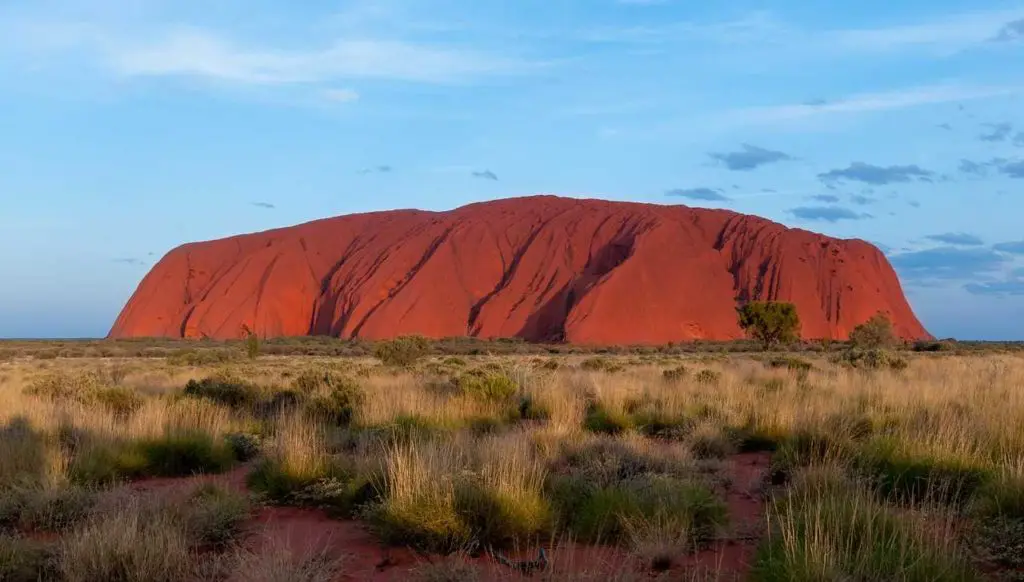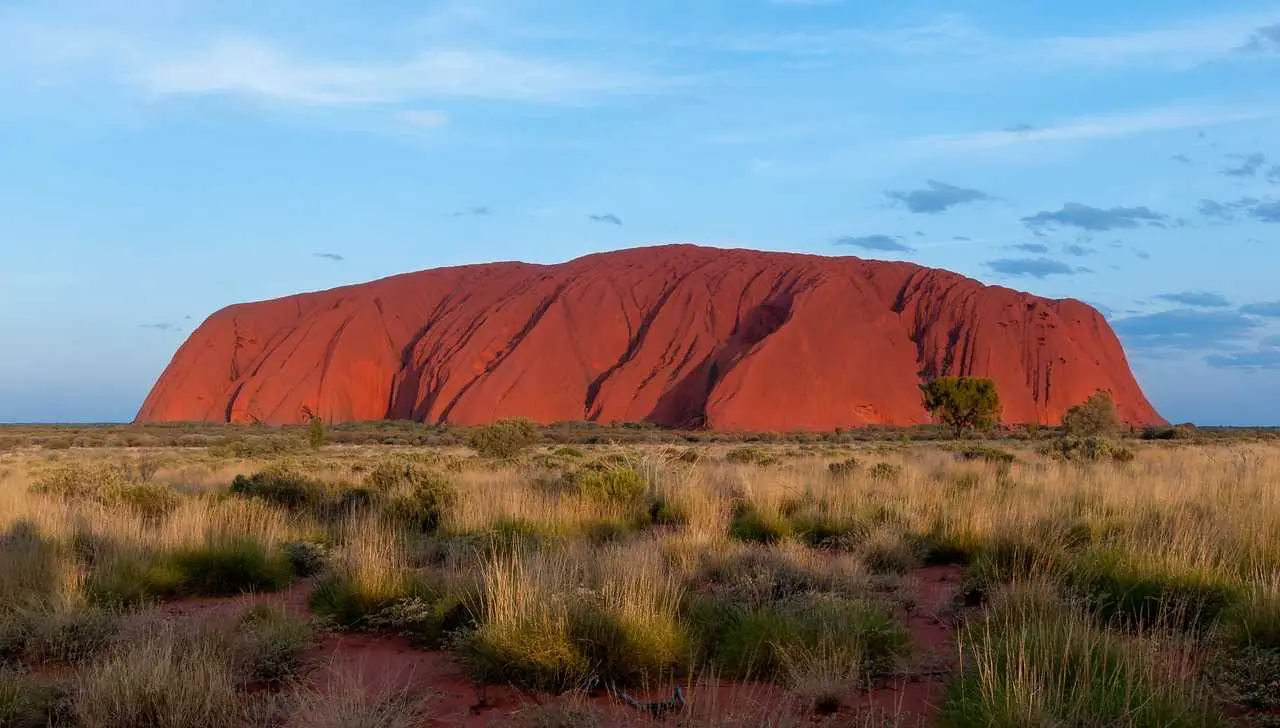 I knew Australia was a big place before I went there, but I just didn't realise how big! My first taste of this was when I started my adventure backpacking in Australia! Once my flight was approaching Darwin, I stupidly assumed it would be another hour, two maximum before we touched down! I was way off!
It was another three and a bit hours before we landed in Sydney! I was dumbstruck, Australia was much, much bigger than I thought! The second time that I realised the size of Australia was travelling in Queensland, going up the East Coast to Cairns!
Looking at the map I didn't think the journey from Hervey Bay to Cairns would take that long. They were close on the map after all!
Nope! Wrong again!
The journey from Hervey Bay to Airlie Beach took 10 hours, while the trip onwards to Cairns was a whopping 12 hours! Seriously, look at a map, they don't look that far apart!
Australia is huge, really, really huge! This is one of the most important things to know before moving to Australia. Travelling around can take a long, long time!
It's different to what you might imagine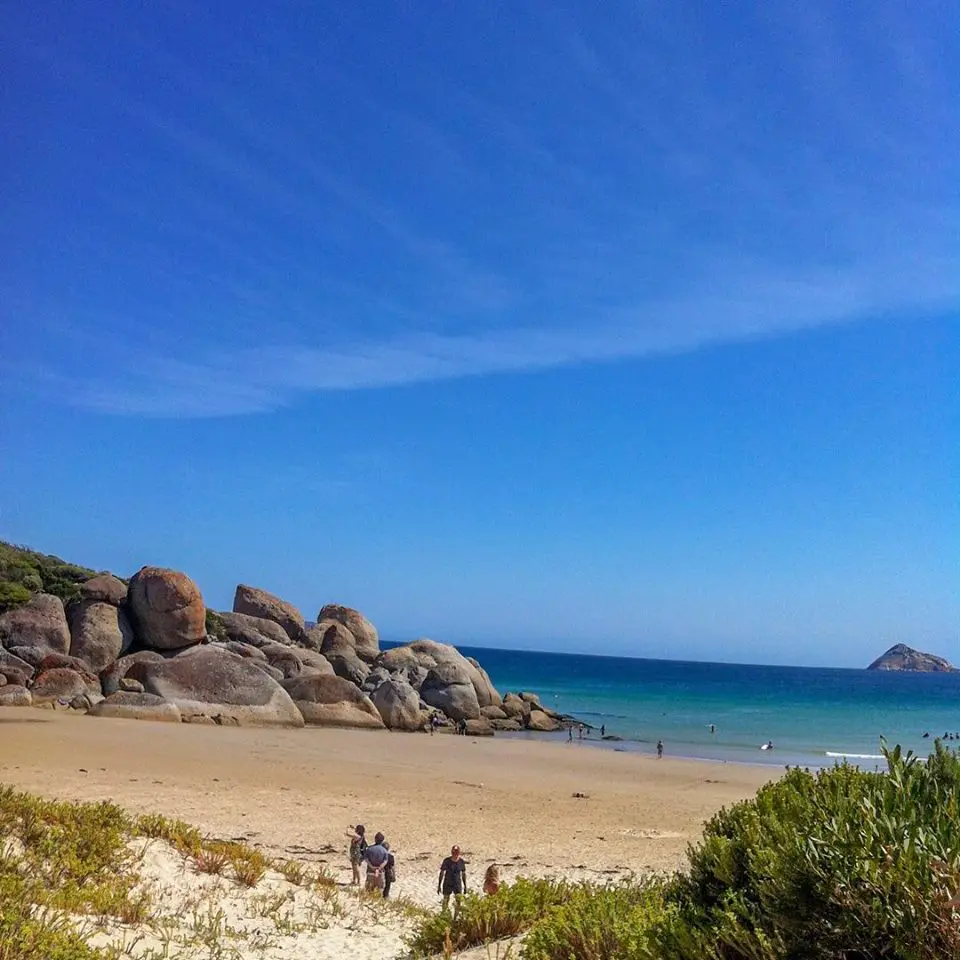 Before I did my Australian working holiday visa, I had this image of it being like England in many ways. I imagined the streets would be similar, the people and way of life not too dissimilar.
After all, this was a former British colony! Well, it's fair to say I was a bit off the mark!
Australia does have similarities with England, such as the love of sports, fish and chips and alcohol! However, apart from these things, the country is quite different from England.
When I first arrived on the Gold Coast, after my flight to Australia, the differences really struck me. The streets bore no resemblance to England, it was more like America in many ways.
As the months wore on, I began to realise that the country was more like America than England. The size of the country, the materialistic nature of some of the people and of course, the weather.
The weather
You might be wondering why I've included the weather in a list of things to know before moving to Australia!
Well, let me explain:
It's common knowledge that the weather in Australia is good. I'd go as far as to say that it's great! Summer here is fantastic! The temperature is more or less in the 30s every day, you can go to the beach and have barbeques, what's not to love?
Well, quite simply if you're not from a hot country, then the heat can be quite intense! Make no mistake, Australia is a hot country. Most places during the summer get exceptionally hot, it's not uncommon for temperatures to reach 40 degrees! Believe me, that really is too hot!
As Australia is a big country, the weather is quite variable from place to place. The best time to visit Australia is difficult to gauge, as the climates differ! Summer in the south is the wet season in the North.
It's best to research the weather and climate in Australia before your visit to make the most of your trip!
The sun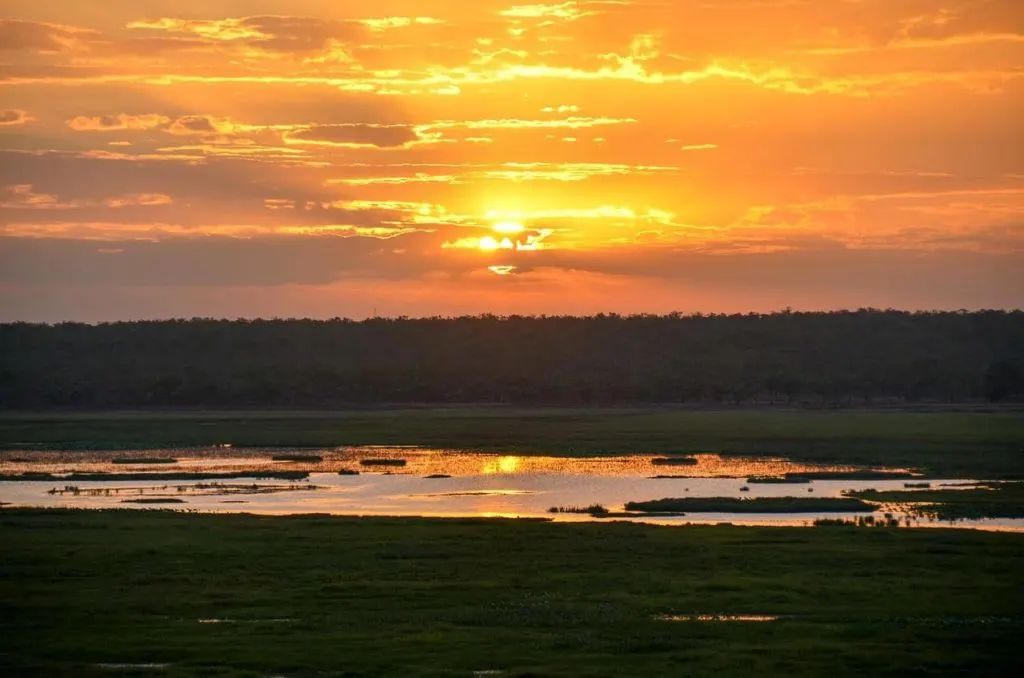 This may seem like a stupid point, but bear with me:
The sun in Australia is a lot stronger than in other parts of the world. Now you may be thinking why this when the sun is the same sun that appears in all parts of the world?
Well, the reason is that the Ozone layer is a lot thinner in Australia than in other parts of the world!
Australia has one of the highest rates of skin cancer in the world as a result. I found out the strength of the sun to my cost when I first arrived in Australia.
I neglected to buy suncream and burnt like a lobster during my first few days there. My skin was peeling off my whole body for days afterwards, not a good look!
This is one of the most vitally important things to know before moving to Australia. Be prepared for the sun. Pack sun cream, sunglasses and a hat, sunburn isn't much fun!
The spiders and snakes aren't that bad
One of the things that put people off living in Australia is that it's home to lots of deadly creatures. This isn't wrong, there's just about every deadly creature you could imagine on the continent! Crocodiles, snakes, spiders, hell, and even the kangaroos can be dangerous!
It's fair to say I was a little apprehensive about all this when I went to Australia. I remember waiting to see some of these deadly animals after I arrived. I kept waiting, waiting and waiting.
During my whole year living in Australia, I didn't see one snake! Not a single one, well I saw a few in the zoo, but that was it.
I saw a few spiders, the eyes of a crocodile and not much else. I had spent a year in the land of venomous animals, where every one of them supposedly wants to kill you and lived to tell the tale! It was a miracle!
My deadliest encounter was with a kangaroo that I got far too close to. He was keen on fisticuffs, I wasn't, we left it at that!
This is one of the most important things you should know before you move to Australia. Yes, there are deadly animals, but will you see lots and lots of them, probably not!
It's not as easy-going as you might think!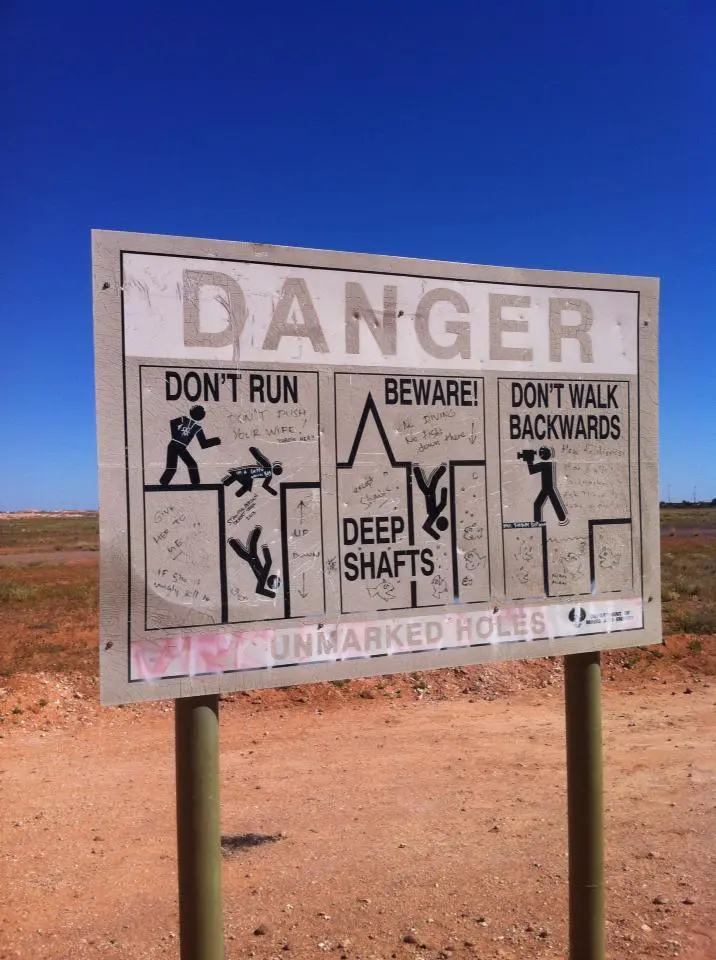 Australia has a reputation the world over as an easy-going and laid-back country. This is certainly the way it's portrayed in the tourism adverts that I've seen, especially in England and if you asked me; 'what is Australia like?' before I went, I would have said the same.
So, it was a bit down-heartening to find out this isn't exactly true while I was living there!
Things that you wouldn't even think twice about doing back home were punished here. On one of my first few days here, I walked across the road, while the red man was still on. This would never be a problem in England, as everyone does it if there's no car coming. The next thing I know, two police officers are on the scene asking me why I was J-walking.
They didn't appreciate my argument that there's no danger if there are no cars!
This was a bit of a shock, as I wasn't expecting this at all. I really thought it would be more laid-back than it was. Even the stories on the news were ridiculous. Children not being allowed to bring cupcakes to school for fear of bringing germs into school. My preconceptions about the country had been shattered fairly quickly!
This is one of the most crucial things to know before moving to Australia. It's simply not as laid-back as you might think!
You can earn a lot of money working in Australia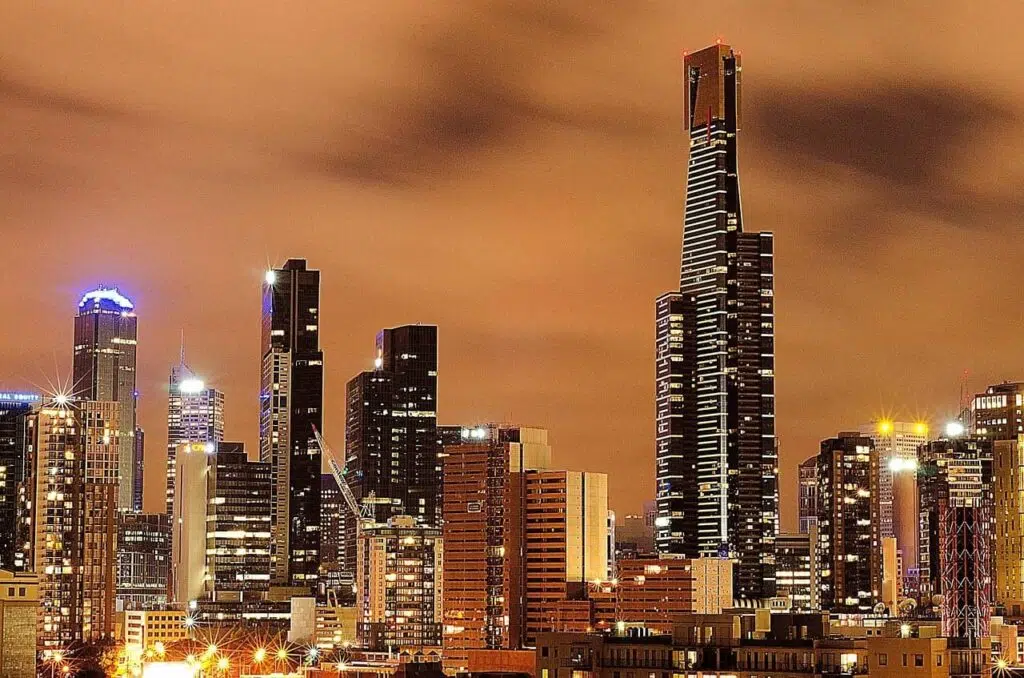 When I first went abroad to start working in Australia, I never really gave much thought to how much I could earn. This was actually far from my mind, as I was mostly concerned with enjoying myself principally!
It was only when I started working at IKEA and saw the first paycheque that I realised just how good the pay can be in Australia. I was earning a lot of money, it's fair to say. I was working 10 hours a day, but even then, it was much more than I ever earned in England.
Australia is an expensive country, there's no getting away from that. However, if you're working and earning good money, then it doesn't really matter. You can easily cover costs and save up a lot of money! It's fantastic.
Construction is a fantastic industry to be in. If you're a skilled worker and can operate machinery, then you could potentially earn $50 an hour!
If you were unsure whether working in Australia was for you, I think I may have just convinced you!
Kangaroos are not as friendly and cute as you might think!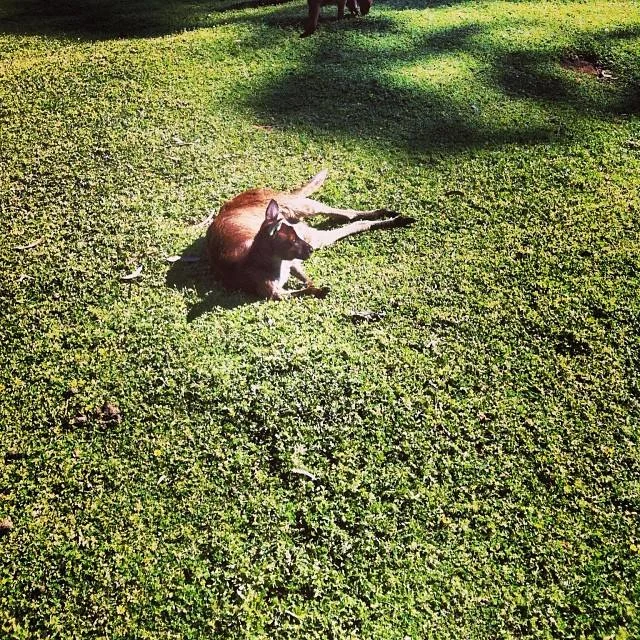 Kangaroos along with koalas are an icon of Australia. They are one of the animals that everyone wants to see up close and personal when they visit Australia. I was no different, I was eager to see a kangaroo up close when I first arrived.
However, this is definitely one of the more interesting things to know before moving to Australia, kangaroos aren't that friendly and cute. Ok, the ones in the zoos and wildlife parks are, they're tame after all. The ones in the wild though, they're dangerous and unpredictable creatures!
I found this out to my cost during my Adelaide to Melbourne road trip. I got far too close to a pair of Kangaroos in the Grampians, and it nearly resulted in me having a boxing match with the two kangaroos.
They were certainly up for it, as they stood up on their hind legs and shook their fists at me! Moral of the story? Don't get too close to wild kangaroos!
Kangaroos meat is widely available in supermarkets (it's very good by the way!), which wouldn't be the case if they weren't a pest! It's funny that kangaroos are generally seen as a pest in Australia and not the national treasure I assumed them to be.
There's a lot to see outside the big cities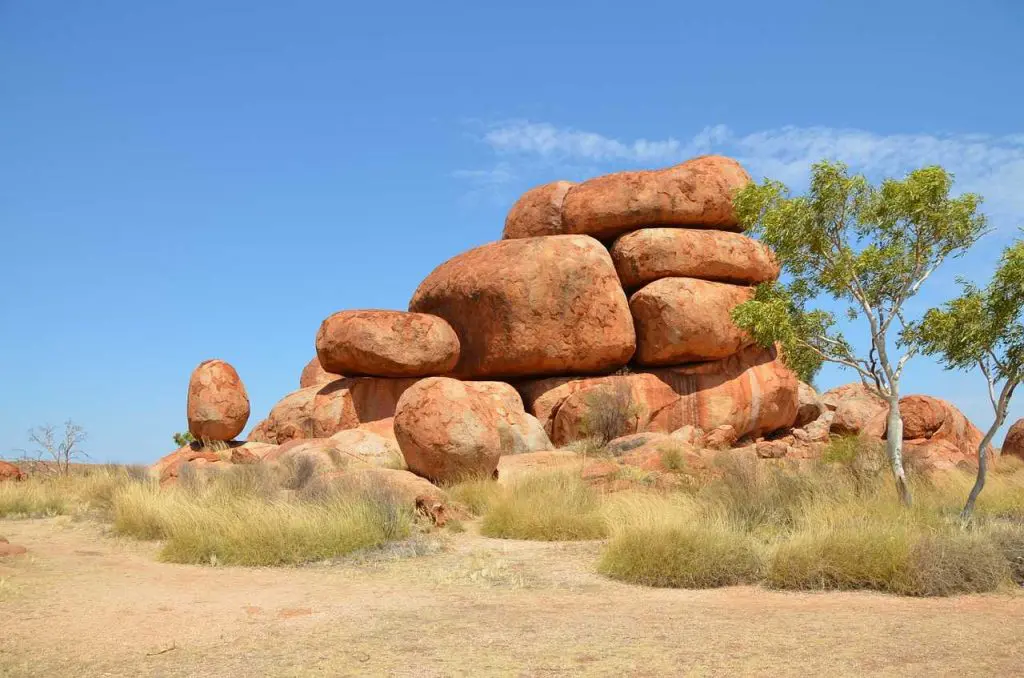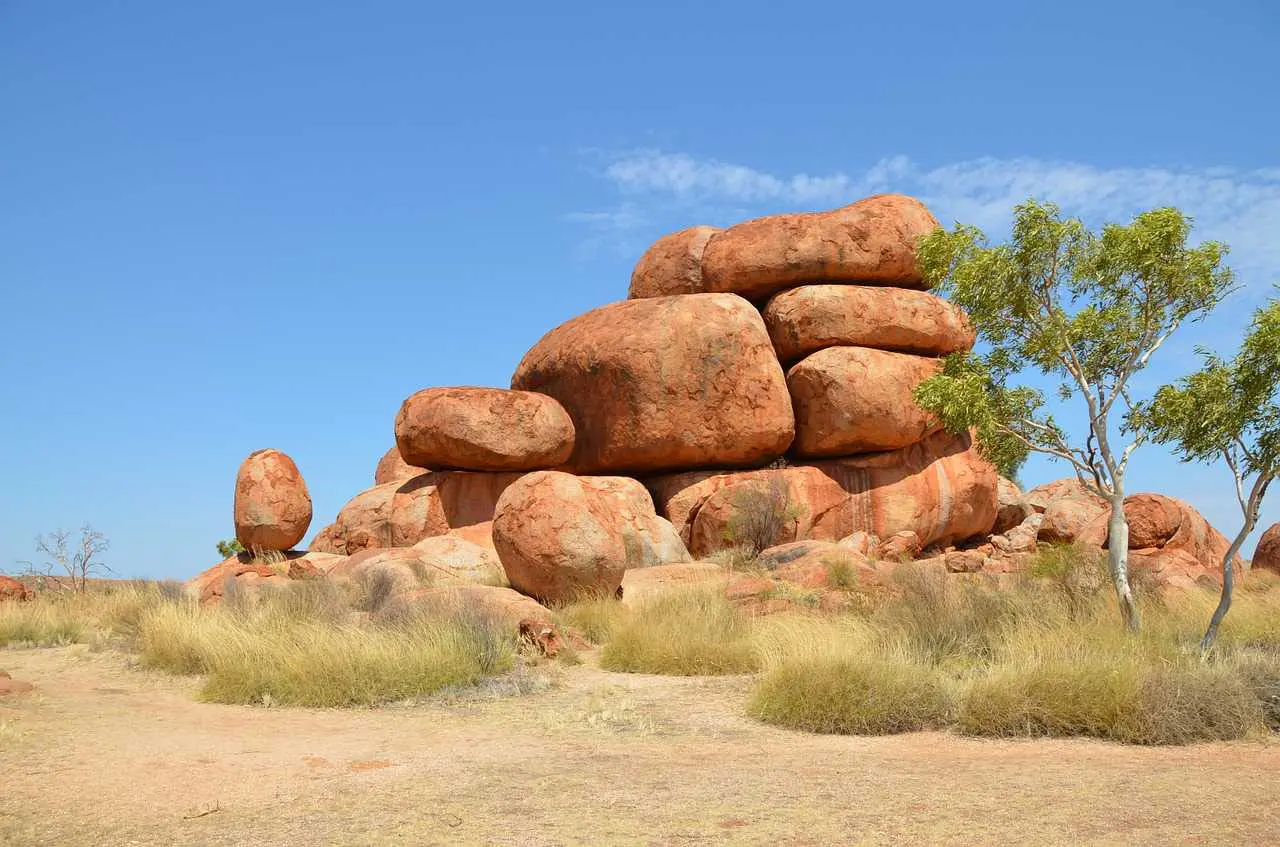 Think of Australia and most people think of cities such as Melbourne and Sydney. This is just a matter of fact, as they are the two biggest and most popular cities in the country.
Outside of these places, I bet a lot of people would struggle to name many more places to visit in Australia!
Once I actually started to research places to visit in Australia, I became more and more surprised. There were a wealth of great places to visit in the country. A lot of these make up my list of reasons to visit Australia and for good reason!
Places like Coober Pedy and even the state of South Australia are not as well-known as they should be. They are just the tip of the iceberg, as there are many off-the-beaten-track places to see in Australia.
There are many reasons to go travelling, but I think that seeing the lesser-known places in a country is one of the best. It allows you to see a different side of the country, which reveals its true heart. If you're considering travelling to Australia, do yourself a favour and get outside of the big cities! You won't regret it!
A road trip is a must!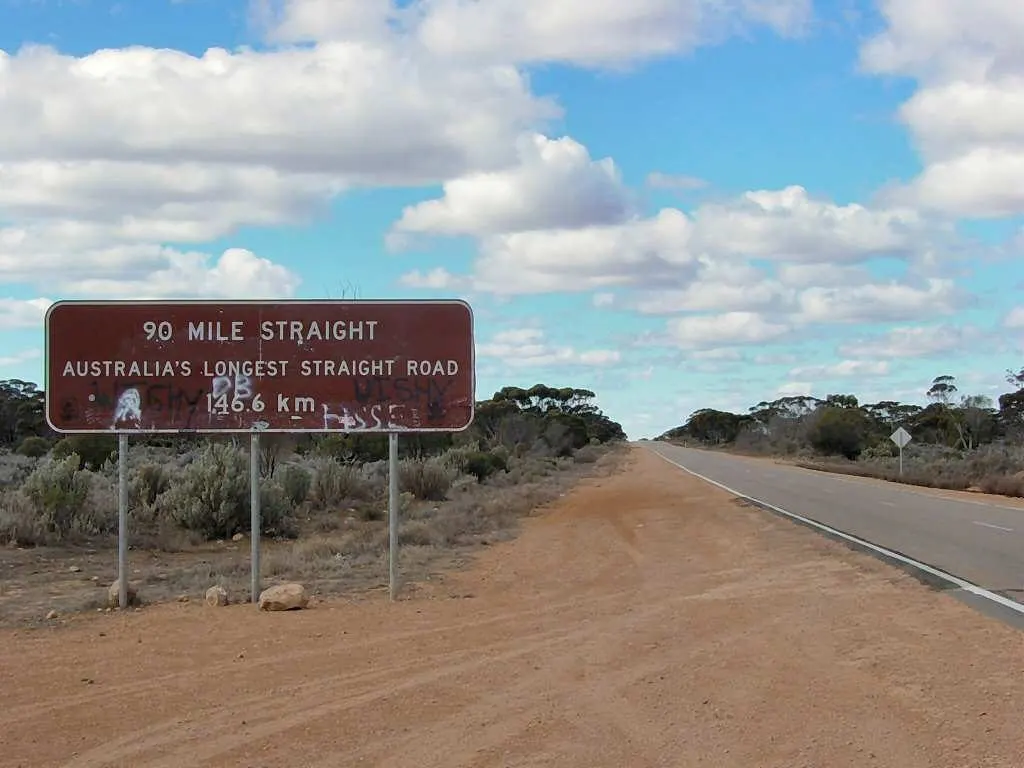 When it comes to things to know before going to Australia, I feel it's important to state the best way to travel around the country! As far as I'm concerned, road trips in Australia are perhaps the best way to see the country!
Let me tell you why:
As I've already mentioned, Australia is a big country. If your main mode of transport is by plane, then you're missing many great places that you could be exploring in between your destinations.
There are so many of these places that you could easily list over 200 of them! This is where travelling around Australia by car comes in. An Adelaide to Darwin road trip, for example, allows you to see a number of these places that you otherwise would never see!
Doing an Australian road trip allows you to see all of these great places that might otherwise miss. It also allows you to do it at your own pace!
There are free BBQs in Australia!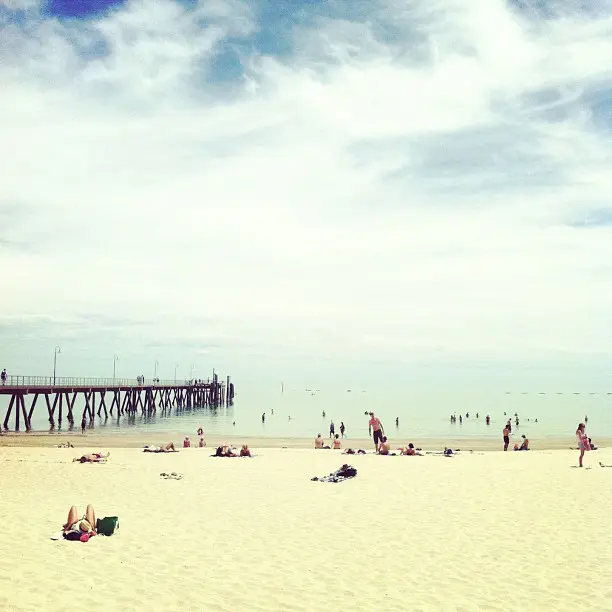 One of the best things about moving to Australia is that there are municipal BBQs everywhere. If you're still not sure what I mean, then let me explain:
More or less every park in Australia has a BBQ station. This is completely free to use for anyone, just make sure you clean up for the next person!
There are loads by the beach and at parks, and these are great places to have a meal with friends. They're also a great place to meet locals as well!
Cooking your own food saves a lot of money, so make sure you use these BBQs during your time travelling in Australia!
Concluding Thoughts
These are just a selection of things to know before moving to Australia. I certainly wish I had known a few of these before I went backpacking in Australia. It would have made my life a little easier!
Have you visited Australia? Or are you living there now? Do you agree or disagree with my choices? It would be great to hear from you in the comments section below!
Need Travel Insurance?
SafetyWing offers coverage that will give you peace of mind while you're on the road. If you want to protect yourself while you're on the road, then click the image to take a look at the options available to you.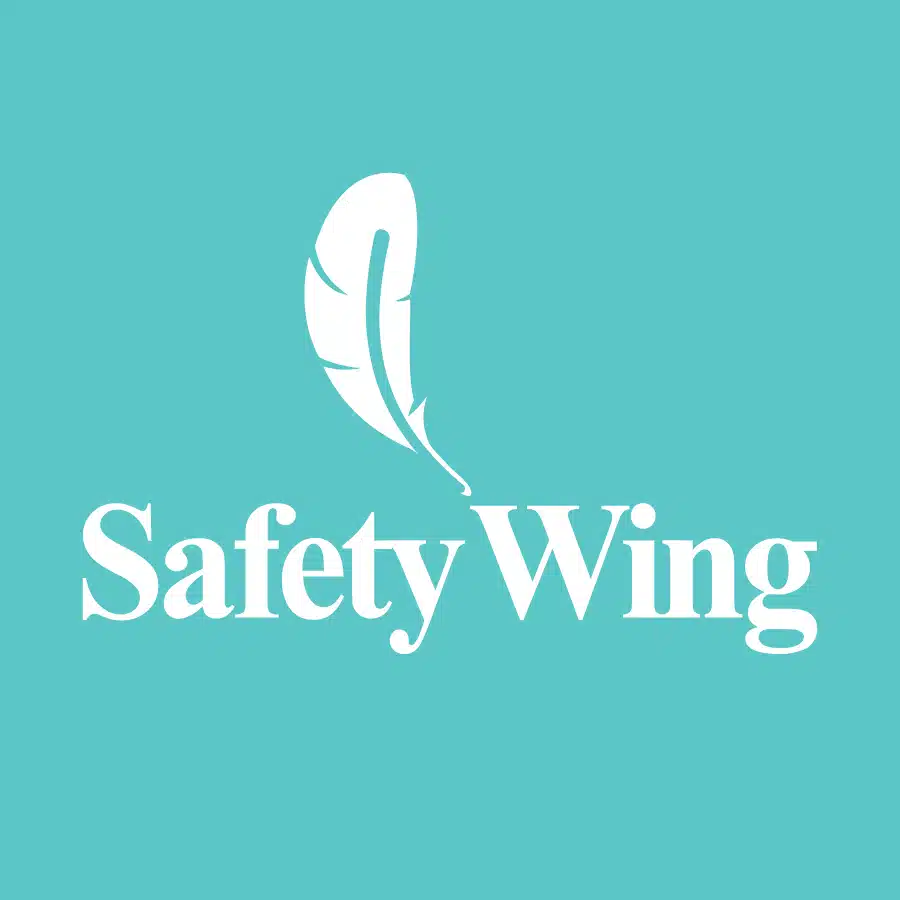 Tom is a travel addict who first left England to spend a year Down Under. Not satisfied with this, he then went to New Zealand, about as far away from home as he could get. He is now planning his next adventures in Europe and Canada while maintaining this blog. Check out the about me page to learn more!