This Northern Territory travel guide is a must-read if you want to see a different side of Australia.
Let me tell you why:
When I started my Australian working holiday visa, I travelled to the Gold Coast. This is the epitome of how most people picture Australia; the golden sand, blue skies and great surf.
Backpacking around Australia is not complete for me without venturing into the outback and experiencing a different side of Australia. Some of the most intriguing and iconic places are in the Northern Territory, such as Uluru and Darwin.
Travelling through Australia often means sticking to the East Coast for most people. Throughout this Northern Territory travel guide, I hope to convince you to travel to one of the most interesting parts of Australia.
You won't regret it!
Disclosure: This article may contain affiliate/compensated links. For full information, please see our full disclosure policy.
Northern Territory Travel Guide
General info
Before 1911, the Northern Territory used to be a part of South Australia. However, a decade after the Federation of Australia, it was separated. The Northern Territory is home to numerous Aboriginal communities that own 49% of the land in the state.
The population of the Territory represents 1% of the total population of Australia. 54% of the residents of the Territory living in Darwin!
The climate in the Northern Territory varies from the border with South Australia to the top, or the 'Top End', as it is known. The climate is drier in the South, with deserts, and the further north you travel, the more tropical it becomes, with high humidity and two distinct seasons.
The best time to visit Australia varies depending on where you go and the Northern Territory is no different!
I wouldn't advise visiting the Top End, during the wet season, which runs from October to April, for obvious reasons. While the temperatures further south, will be very hot as this is the Australian summer.
Perhaps the best time for visiting the Northern Territory is during the dry season, from May to September. In the Top End, it will be sunny, virtually every day, while further south, it will be more temperate, even if that is still around 30 degrees!
It was fairly hot when I visited Uluru and Alice Springs in July, but I wouldn't have fancied it during the summer!
Getting Around The Northern Territory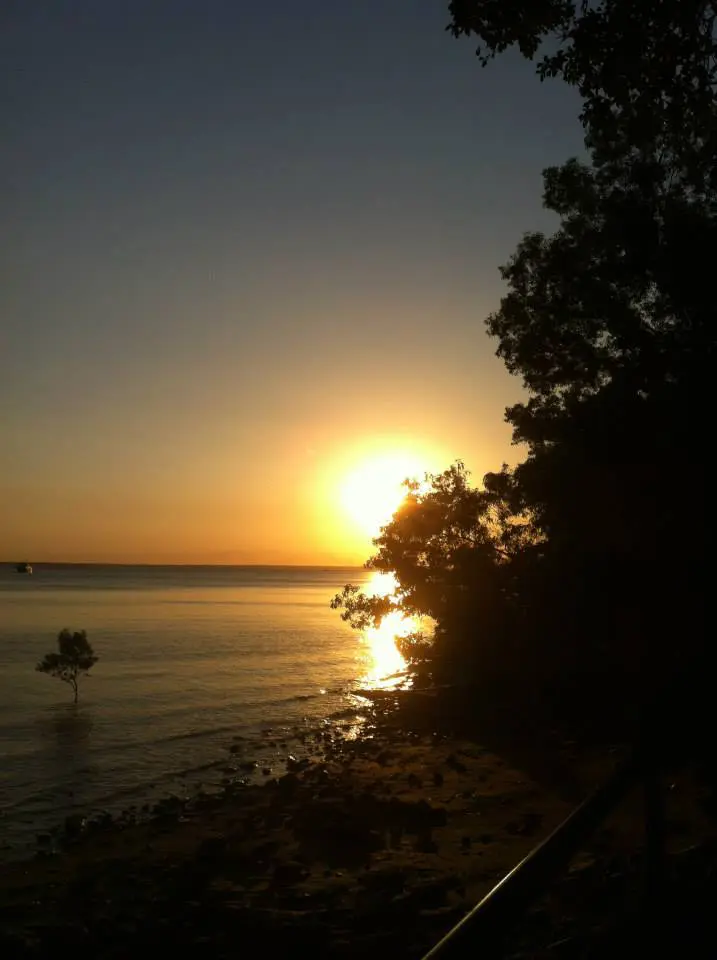 Travelling around the Northern Territory is easier by car. The distance between the two big cities, Darwin and Alice Springs is big, so it's only possible by car or plane. Driving is the better option, in my opinion.
Otherwise, you would miss out on some incredible sights on the way up to Darwin if you flew straight there!
If you are doing a road trip from Adelaide to Darwin or Alice to Darwin, then this should take around 3 days to complete. It depends on what you see and do, but this is the general timeframe.
If you are not travelling in a campervan, there are lots of campsites along the way and backpacker accommodation as well.
If you want to do the trip up to, or from Darwin, then I recommend wayoutbacksafari. This is how I did my trip from Alice to Darwin, and it was great. There are several different packages to choose from, I did the three-day tour.
It depends on your budget and how many days you choose, so if you're trying to save cash, it may be best to do a shorter tour.
The other option for getting around the Northern Territory is via Greyhound bus. They travel to most destinations in Australia and stop off in most towns along the way. I would only do this if you are in a rush to get to either Darwin or Alice, as you will miss out on some great places in between otherwise!
Why You Should Visit The Northern Territory
I'll be honest when I decided to visit Australia on my working holiday visa I never really gave much thought to visiting the Northern Territory.
I planned to do the 'normal' sightseeing stuff I guess, such as see the harbour in Sydney and the Great Barrier Reef. (even though I didn't end up doing this!)
The Northern Territory never really stood out as somewhere that I should visit.
Once I arrived in Australia and started travelling around, meeting different backpackers and listening to their stories, travelling to the Northern Territory became something that I wanted to do.
Early on, I set myself the goal of visiting Uluru. This was high on my list of reasons to visit Australia, and was a place that had intrigued me since I was a child!
Well, it turns out there is a lot more to the Northern Territory than just Uluru! There is a lot more to Uluru than just Uluru! Kata Tjuta and King's Canyon may not have the publicity that Uluru does, but they are no less spectacular!
This trip around the 'Red Centre', as it is known, was one of the highlights of my time backpacking in Australia!
There are many unique and interesting places to visit along the way such as the Devil's Marbles and Mataranka Thermal Pools. For me, this highlights that the Northern Territory is somewhere that should be more prominently advertised as a backpacking destination in Australia.
I felt like it didn't and still doesn't get anywhere near the publicity that it deserves. Granted there are not as many people in the state, compared to elsewhere, but there are some truly unique places to visit here.
The change of scenery from the Red Centre to The Top End is also incredible. From arid desert to tropical swampland, it is some contrast!
If you want to see a different side of Australia, I recommend you read this travel guide to the Northern Territory. In essence, this is the real Australia, a rugged land, that is home to some incredible people, scenery and wildlife! This is Australia, but not as you may have envisioned!
Where to Stay in The Northern Territory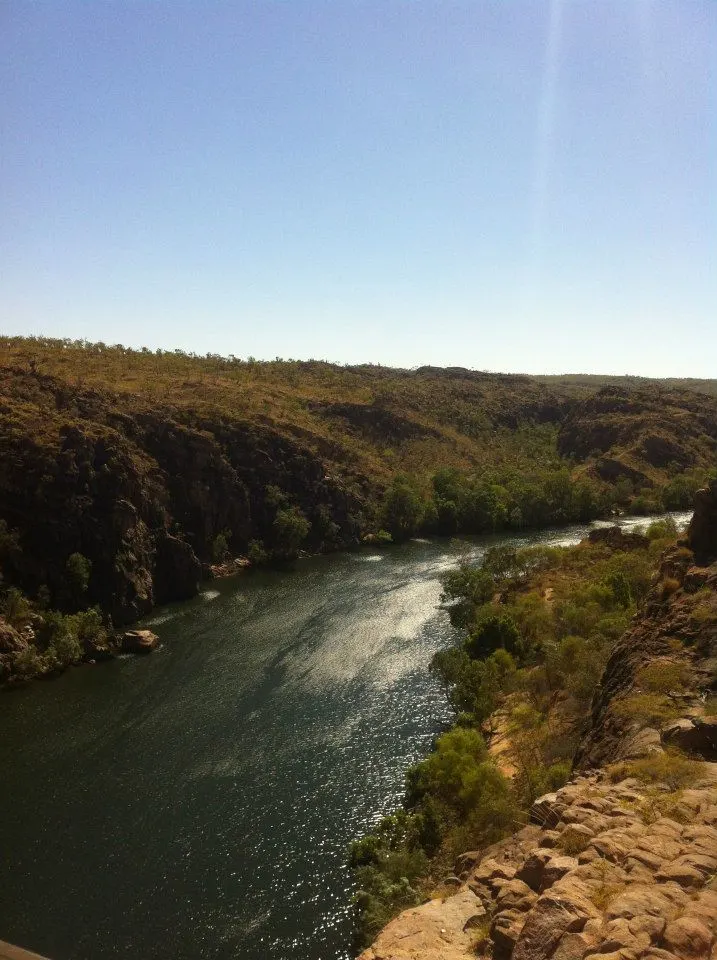 The hostels listed in this travel guide to the Northern Territory are concentrated in the two main cities, Alice Springs and Darwin. The former is a small town, without the choice you have in big cities such as Melbourne or Brisbane!
There aren't many hostels in Alice Springs, so if you are planning on heading there it's best to book in advance, as availability could be an issue.
If you are travelling to Alice Springs as part of a tour, then this will already be arranged for you. It's one of the benefits of booking a tour, as the hassle of booking hostels is taken care of!
I stayed in Haven, while I was in Alice, as I was only there for two nights, I didn't get a good feel for the place, but it seemed like a lively and friendly place.
There is an outdoor pool, not that it makes you much cooler in the desert heat! There was also free breakfast, which is always great!
Backpacker accommodation in Darwin is more plentiful than in Alice, with many hostels to choose from. Most of these hostels are located on Mitchell Street, which is essentially backpacker central in Darwin!
I stayed in Youth Shack, during my five days in the city, and I wasn't a big fan. It felt more like a party hostel and was quite pricey at $34 a night, although this was the dry season!
The Darwin YHA looked like a good hostel, and Melaleuca on Mitchell was another that plenty of backpackers raved about.
As always, I recommend checking out Hostelworld before you book any hostels, to compare prices and reviews. These are only my opinions and you may find another hostel which is better!
For elsewhere in the Northern Territory, such as Katherine or Tennant Creek, then I would again check out Hostelworld. We slept in swags, while we travelled to Darwin on our tour, so I do not know about the hostels in these places!
Activities in the Northern Territory
No Northern Territory travel guide would be complete with a few activities to do in the region. Despite most people thinking there's not much in the state, it's surprising to know that there are a few interesting activities in the Northern Territory.
Kata-Tjuta
Uluru may be the headlining grabbing attraction of the Uluru Kata-Tjuta National Park, but Kata Tjuta is perhaps more spectacular.
Walking through these gigantic rock formations is an incredible experience and it feels like you are part of an Indiana Jones movie!
This was a highlight of my trip to the Red Centre and an experience I will never forget!
King's Canyon
King's Canyon is like the forgotten child of the Uluru-Kata-Tjuta National Park. While Kata-Tjuta and Uluru get all the attention, King's Canyon is forgotten about! The walk around the canyon is incredible and should be part of your Uluru itinerary.
There are some great sights to rival the two more popular places mentioned above! You also get to climb Heart attack hill, so what's not to love?
Mataranka Thermal Pools
This was one of the best places in Australia that I visited. The Mataranka Thermal Pools were a real surprise, as I had never heard of them before we started the trip, but they were a great place to visit.
This is especially true when you have been stuck in a van all day! A stopover here for an hour or two is a great way to relax during the rest of your trip!
Nitmiluk National Park
This was another place that highly surprised me when we visited here during our tour. I'd never heard of Nitmiluk National Park before we visited, but it was great. The scenery is great, especially when you get to the top of the trail and see Katherine Gorge.
If you wish, you can take a helicopter ride or a cruise along the gorge, but these are quite pricey. A walk along the trail here and a swim in the gorge itself is much better in my opinion!
Places to Visit in The Northern Territory
This Northern Territory travel guide also recommends some great places to see. There are many great places to visit in the Northern Territory. This came as a surprise to me, as I wasn't sure what to expect when I was travelling from Alice to Darwin.
Below is a selection of points of interest in the Northern Territory. They are some of my favourite places that I visited during my time travelling around the Northern Territory.
Alice Springs
Alice is the second largest town in the Northern Territory after Darwin and is the closest town to Uluru. So, if you are doing a tour of the Red Centre, then you will pass through Alice at some point.
Alice Springs isn't very big, so there's not an awful lot to do here. Most backpackers are just travelling through on their way to or from Uluru.
There are a few things to do, such as go to ANZAC Hill or see the McDonell Ranges, but other than that I wouldn't spend too much time in Alice. There are better places to see in the Northern Territory.
It should also be noted that Alice can be a dangerous place for backpackers, especially at night. So take extra care and think twice about straying too far from your hostel after 8!
Darwin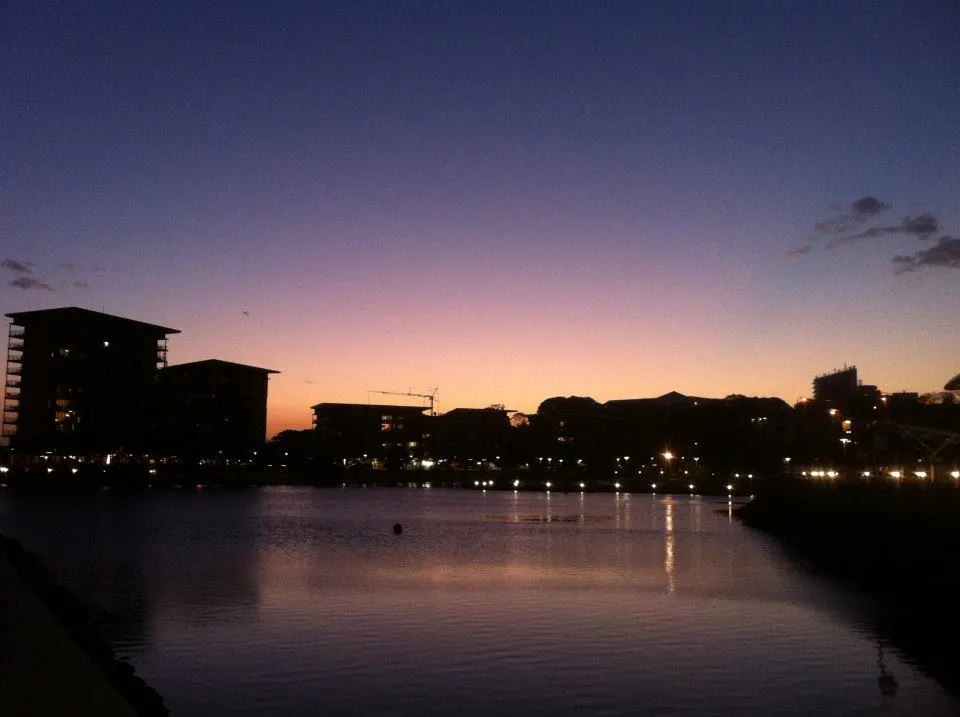 Darwin is the biggest city in the Northern Territory and somewhere I highly recommend visiting. I wasn't sure what to expect when I arrived at the end of my Adelaide to Darwin road trip, but I was pleasantly surprised.
The city was very lively and there are quite a few things to do in Darwin.
The marina was one of my favourite places in Darwin. It's a great place to relax for a few hours and top up your tan! Darwin has a rich history, which includes a lot of World War II sites, which will appeal to the history geek.
I suggest visiting the Northern Territory Museum, just to see the giant crocodile, they have on show!
Read more: Darwin Travel Guide
Devil's Marbles
The Devil's Marbles are one of the most unusual places to visit in Australia. These giant boulders look as if they have no place in the middle of the desert. Millions of years of weathering and erosion are responsible for the appearance of the boulders.
The Devil's Marbles are a great place to stop for an hour if you are driving up the Stuart Highway. There are some shelters where you can eat your lunch. It is also worth spending time climbing and exploring the various rock formations that are present here.
It is a strange but wondrous place to visit and you would be missing out if you drove straight past!
Kakadu National Park
Although I didn't visit Kakadu National Park, it is one of the top things to do in the Northern Territory and Top End. I regret not visiting the park or the nearby Litchfield National Park.
Everyone I spoke to kept telling me how great they were. Judging by the pictures my friends took while there, I can't disagree!
The park itself is huge and covers an area the size of Slovenia! So you're not going to see everything here, but you can still see some incredible sights. There are numerous waterfalls and Kakadu is home to some of the oldest Aboriginal artwork in Australia.
The park is home to a lot of crocodiles, so if you haven't seen one yet, this is your best chance. Just make sure to stay in the boat!
Uluru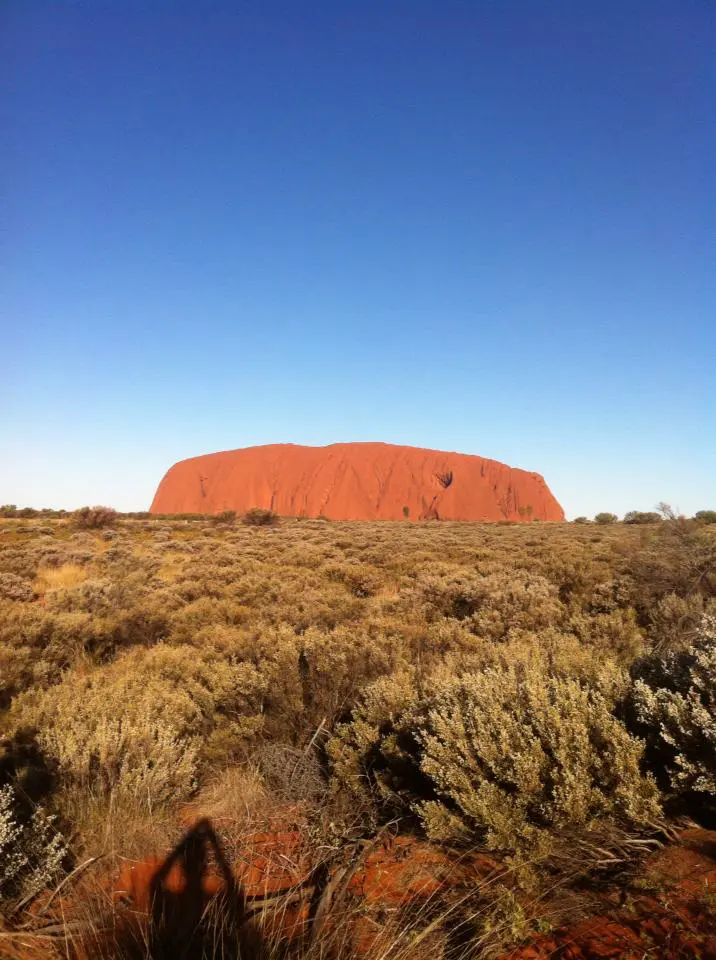 Uluru, also known as Ayers Rock, is arguably the most iconic image of Australia. I remember looking at photos of Uluru when I was younger and being mesmerised. Well, the truth is that Uluru is even more incredible in person!
It does look the same as in the photos! It looks out of place in the middle of the desert, as if it has somehow been dropped there!
One thing to note is that the local aboriginal tribe recommend you do not climb the rock, as it is sacred to them. You have the option to do so if you wish, but as I speak from experience, it is not easy!
It's better to walk around the base of Uluru, so you can take in the scale of it all. If you're lucky, you may even see a kangaroo bouncing around on the rock like me!
Read more: Visit Uluru
How Much Does It Cost to Travel in the Northern Territory
Travelling around Australia, in general, is expensive, and the Northern Territory is no exception. However, there are ways that you can make it cheaper!
Accommodation can be a drain on your resources, especially if you travel to the Top End during the dry season. The hostels in Darwin, for example, cost around $6-10 more than in the wet season. If this is an issue, it may be worth considering whether you are better off visiting during the wet season!
Cooking your food is perhaps the best way to save money. Supermarkets Coles and Woolworths are cheap and so is the backpacker's staple food of pasta. A 500g bag costs less than a dollar. If you insist on eating out, then you are going to spend more than necessary. Expect to pay anywhere between $10-20 for a meal!
Alcohol is expensive in Australia, except for wine, which is ridiculously cheap. I would avoid drinking beer as it is expensive, a bottle of wine can cost as little as $3! Bear in mind, because of the high Aboriginal population in the state, buying alcohol can be difficult and costly. So it may be best to kerb any excessive drinking!
Most hostels in the Northern Territory have free wifi. If they don't then head to a local library, McDonald's or Burger King where the wifi is free. You'll have to buy something in either place, but it may work out cheaper than paying your hostel's rate for wifi
Concluding Thoughts
Travelling in the Northern Territory is something that I highly recommend you do while travelling through Australia. There are many unique places to visit, and getting away from the East Coast and seeing a different side of Australia was a highlight of my time in this great country!
Have you visited the Northern Territory? What was your favourite thing you did while you were in this great state?
Want more information about a trip to the Northern Territory? Get the Lonely Planet Northern Territory & Central Australia guide here
.
Need Travel Insurance?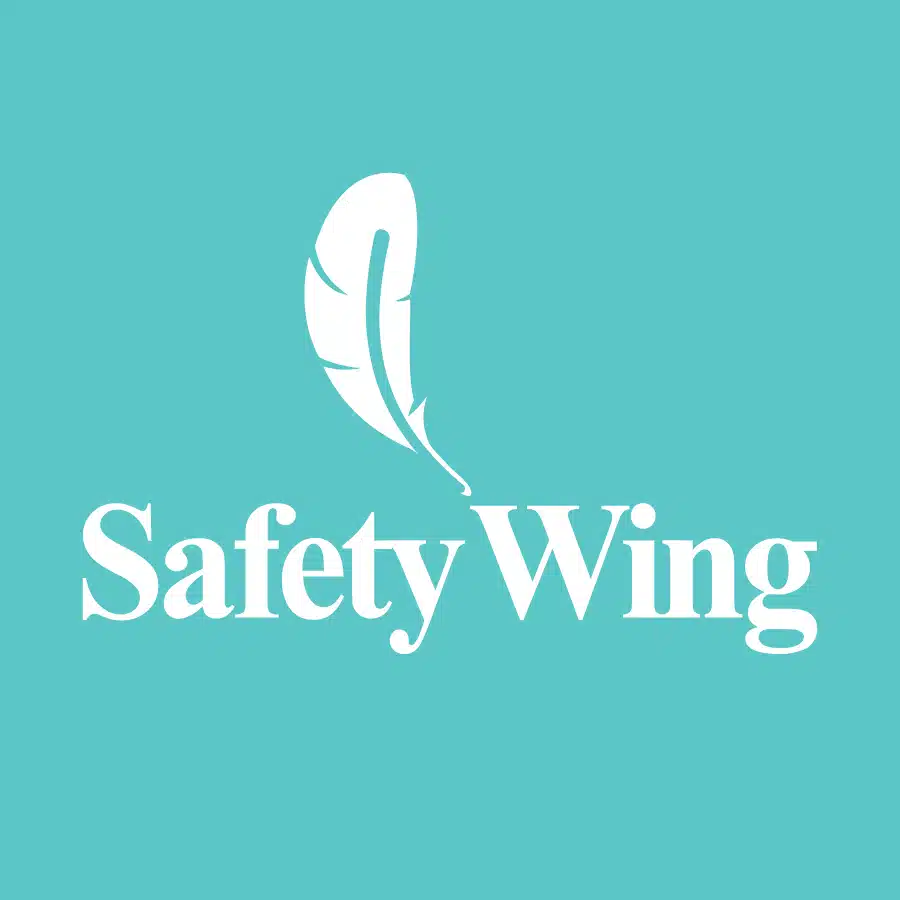 SafetyWing offers coverage that will give you peace of mind while you're on the road. If you want to protect yourself while you're on the road, then click the image to take a look at the options available to you.
Pin For Later
Tom is a travel addict who first left England to spend a year Down Under. Not satisfied with this, he then went to New Zealand, about as far away from home as he could get. He is now planning his next adventures in Europe and Canada while maintaining this blog. Check out the about me page to learn more!