3 days in Vienna is a good amount of time to explore the beautiful capital of Austria! Despite being the capital Vienna isn't the biggest city, so you can see almost everything in three days!
Vienna is one of the most beautiful cities in Europe. From the incredible Schonnbrun Palace to the magnificent Prater Park, there is no shortage of amazing places to check out when visiting Wien!
This Vienna itinerary will let you know the best places to visit in the city, where you should stay, the best places to eat and much more!
Vienna is a fantastic place to go for a city break in Europe. The various museums, exquisite buildings and range of events all year round make it a brilliant destination for all types of travellers!
Keep scrolling to discover what to do during our three days in Vienna!
Disclosure: This article may contain affiliate/compensated links. For more information, please see our full disclosure policy.
How to Spend 3 Days in Vienna
Quick 3 Days in Vienna Itinerary
Day 1 – Walk around Vienna, Hofburg Palace, Museums Quartier, Belvedere Palace
Day 2 – Schonbrunn Palace, Hundertwasserhaus, Vienna City Hall, Prater
Day 3 – Vienna State Opera, Mozarthaus, St Stephen's Cathedral, Sigmund Freud Museum
My Experience in Vienna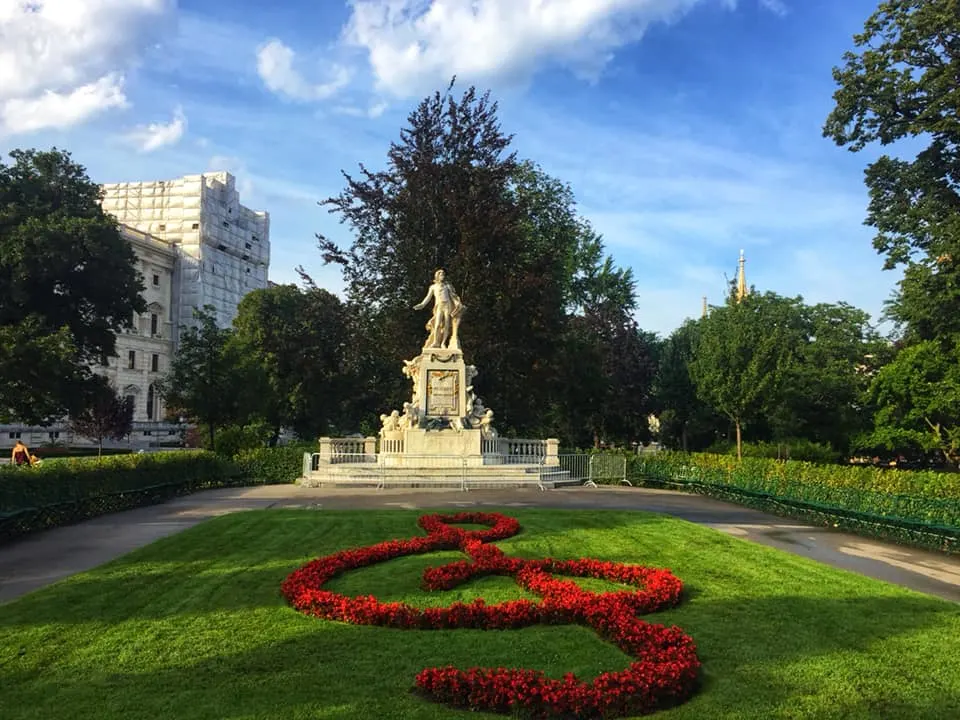 I didn't know what to expect when I visited Vienna. My knowledge of the city revolved around the history classes I had taken in school.
I knew it was the seat of the Austro-Hungarian Empire and the Habsburgs who ruled the empire.
That was it.
When I got to Vienna, I was pleasantly surprised. I was expecting grand buildings and palaces, but I was blown away by how easy it was to move around the city and how well-laid Vienna is.
Vienna is a big city, but it doesn't feel like one. Everything is within easy reach and the underground system makes getting around easy.
Vienna is ranked as one of the most liveable cities in the world and it's not hard to see why. The city is clean, beautiful and has lots of parks and museums to explore.
You can cycle around the city with ease and it's not clogged with traffic as you would find on a trip to Barcelona for example.
I loved my time in Vienna and highly recommend it to anyone who is considering visiting Europe.
Its location in the centre of the continent, close to Bratislava, Budapest and Munich makes it an ideal starting point for a trip to Europe.
Some of The Best Places to See in Vienna
3 days in Vienna should be enough time to see everything the city has to offer. If you can squeeze an extra day in then I would do so. Otherwise, 3 days should suffice.
Something you should get before you go is a Vienna City Card.
The Vienna Pass gives you free, unlimited use of Vienna's bus, metro and tram lines. Plus, you will enjoy discounts at various attractions, museums and shops across the city.
The card will make your time in Vienna much easier and cheaper too!
Below are some of the best things to see in Vienna in 3 days that you should do during your visit.
Schönbrunn Palace
There is only one word to describe Schönbrunn Palace:
Amazing!
The palace is a gigantic and impressive building set on large grounds that are equally spectacular. The palace was the main summer residence of the Habsburgs ad has been open to the public since the 50s.
This is one place you have to visit in Vienna. It's hard to describe how beautiful the palace is until you see it with your own eyes!
Schönbrunn Palace is also home to the Imperial Carriage Museum, where you can see the glamorous carriage the Habsburg used to transport them around the city.
They are the definition of opulence and highlight how wealthy the Austrian Royal Family was.
I recommend booking a tour, or purchasing tickets to see inside and parts of the ground that are not free. You won't regret it!
Prater
Prater is a large public park located in the district of Wurstelprater. It's an iconic place in the city, with images of the giant Ferris wheel prominent in images of the city.
The giant Ferris Wheel was featured prominently in the famous film, The Third Man, which starred Orson Welles.
During the summer, the amusement park, of which the Ferris wheel is a part, is open. The park has over 250 attractions to entertain you including roller coasters, a virtual reality train and a water park too!
Prater is not all about rides. You can walk around the six million square mile park, which is full of green areas, where you can relax, cafes and restaurants.
You can also visit Madame Tussauds and the Vienna Chocolate Museum too! There is so much to do in Prater, you could spend the whole day in the park if you wanted to!
The Hofburg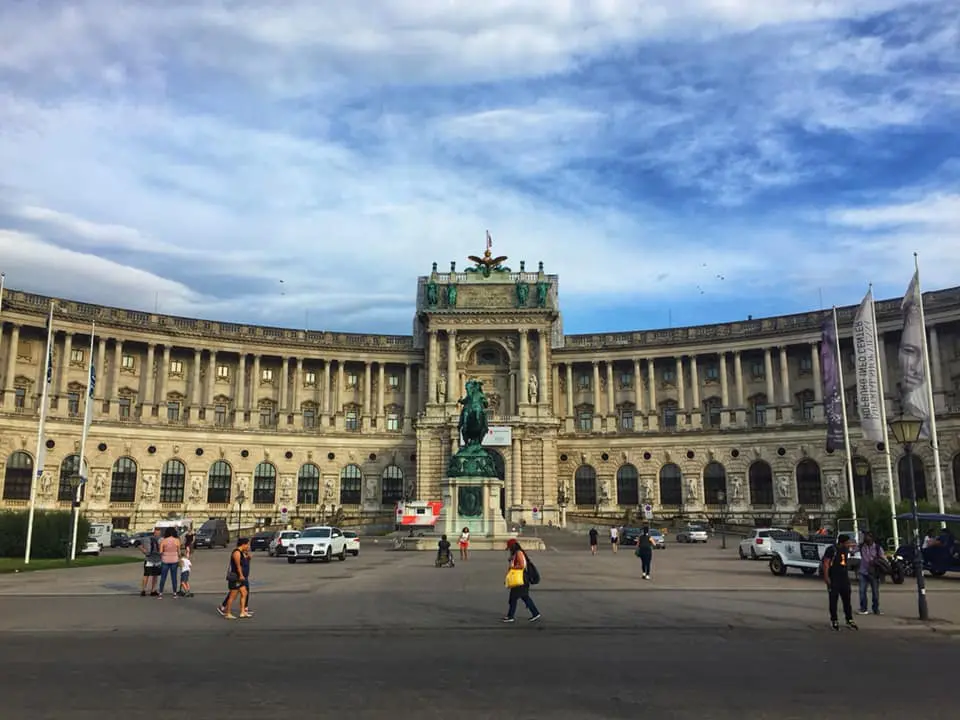 The Hofburg Palace is located in the centre of Vienna and is one of the former imperial palaces of the Habsburgs. It is one of the biggest palace complexes in the world, with some parts dating back to the 13th century!
Nowadays, the palace complex is home to several museums, the Spanish Riding School, the Austrian National Library and is the seat of the Austrian Federal President.
Due to its location in the heart of the city, it's somewhere you can't miss and nor should you either.
The Hofburg Palace is one of the most impressive and interesting parts of Vienna. You won't be able to see everything in the complex.
My advice is to look at what you want to do and prioritise that. Some people will prefer to visit museums, while others will want to check out the Spanish riding school.
Whatever you want to do, you'll have a great time exploring The Hofburg complex!
Vienna Itinerary – Day 1
Walking tour
Whenever I go to a new city the first thing I do is check into my accommodation and head out to walk around the city. I think the best way to see a new city and get a feel for it is to just walk around.
It works for me, but I understand it does not work for everyone. However, there is an alternative. You can join a walking tour and see the city with the expertise of a local guide.
This way you'll get to see why so many Vienna quotes reference the beauty of the city's streets.
Most hostels offer free walking tours, but not all of them do. It's worth checking this before you book your accommodation in Vienna.
Otherwise, you can book a walking tour online instead. This will allow you to get to grips with Vienna and learn a lot about the culture and history of the city!
The Hofburg
As I mentioned before, the Hofburg Palace Complex is one of the best places to visit in Vienna if you're a culture vulture!
With so many museums to check out, you could easily spend the whole day there! The former Imperial Palace is a great place to visit after you've had a walk around Vienna.
If you're a fan of horses, then a visit to the Spanish Riding School will be right up your street. You can book a guided tour, which will give you a more in-depth look at the history and workings of the school.
With so much to do in the Hofburg complex, it's somewhere you can't miss out on during your 3 days in Vienna!
Museums Quartier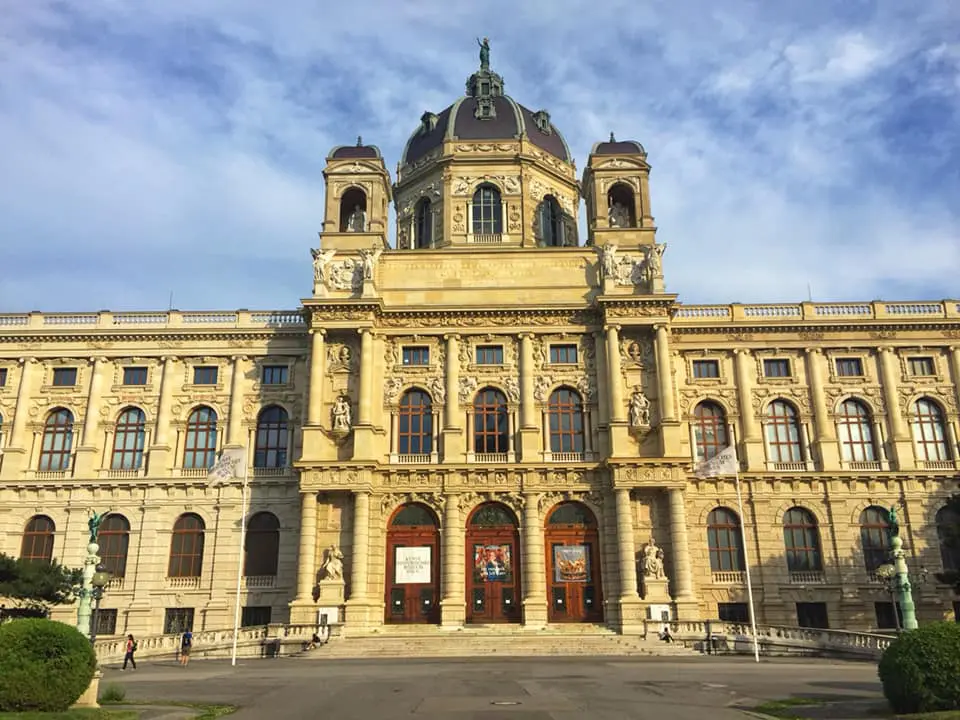 If you haven't had your fill of museums after visiting the Hofburg Palace complex, then the Museums Quartier is the place for you!
It's an art complex not far from the Imperial Palace with five museums you can visit. They include the Natural History Museum, Sisi Museum and the Leopold Museum, which is a collection of modern art collected by Dr Rudolf Leopold.
You can also visit the Museum of Modern Art (Vienna Kunsthistorisches Museum), which focuses on art from the 20th and 21st centuries.
Of these, the Kunsthistorisches Museum is one of many free museums in Vienna. You will have to pay to enter the others.
The Museums Quartier is not just museums though, there is much more to it than that. You can also check out numerous cafes, bars and restaurants.
Even if you're not keen on checking out the museums, you can still walk around the quartier and soak everything in. Plus, you can get a bite to eat, or just relax in one of the cafes!
Belvedere Palace
The Belvedere Palace complex is one of the most important tourist attractions in Vienna. The palace was built during the height of the Holy Roman Empire in the 1700s for Prince Eugene to use as his summer residence.
Belvedere Palace is a fine example of baroque architecture and is split into three sections: Upper Belvedere, Lower Belvedere and Belvedere 21.
Upper Belvedere is one of the most spectacular Baroque palaces you'll find anywhere and is now an art museum home to 800 years of Austrian art.
Lower Belvedere has art exhibitions detailing a variety of periods at what is the former residential palace, while Belvedere 21 focuses on contemporary art.
if you're an art lover, you have to visit Belvedere Palace which is home to the world's largest collection of pieces by Gustav Klimt, as well as showcasing many others such as van Gogh.
It's a great way to end the first day of this 3 days in Vienna itinerary.
Vienna Itinerary – Day 2
Schönbrunn Palace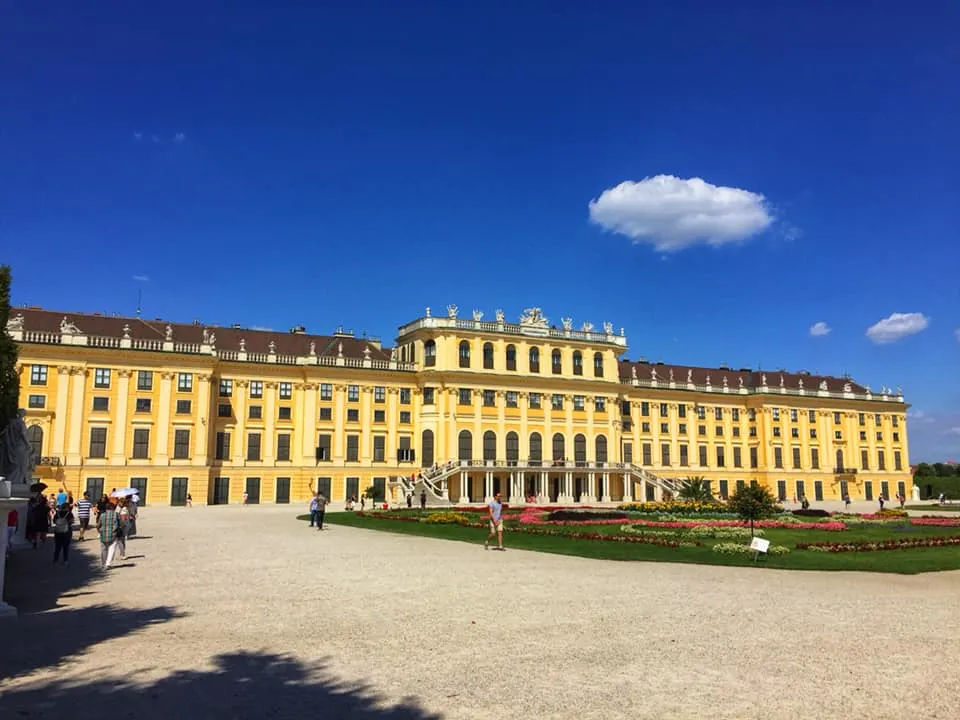 Schönbrunn Palace is an incredible sight. Once you make your way into the grounds and see the palace before you, it's hard not to be mesmerised by the scale of the place!
It's gigantic!
My advice is to walk around the grounds before embarking on a guided tour of the actual palace, which was home to important figures in Austria's history such as Maria Theresa and Emperor Franz Joseph.
The grounds are huge and impressive in their own right. Some of the gardens are perfectly manicured and it is a beautiful place for a stroll.
For me, visiting Schönbrunn Palace is something you have to do during your three days in Vienna.
It's a stunning building, grandiose inside and out, and will provide you with an intriguing peek into the history of Vienna and Austria as a whole.
Hundertwasserhaus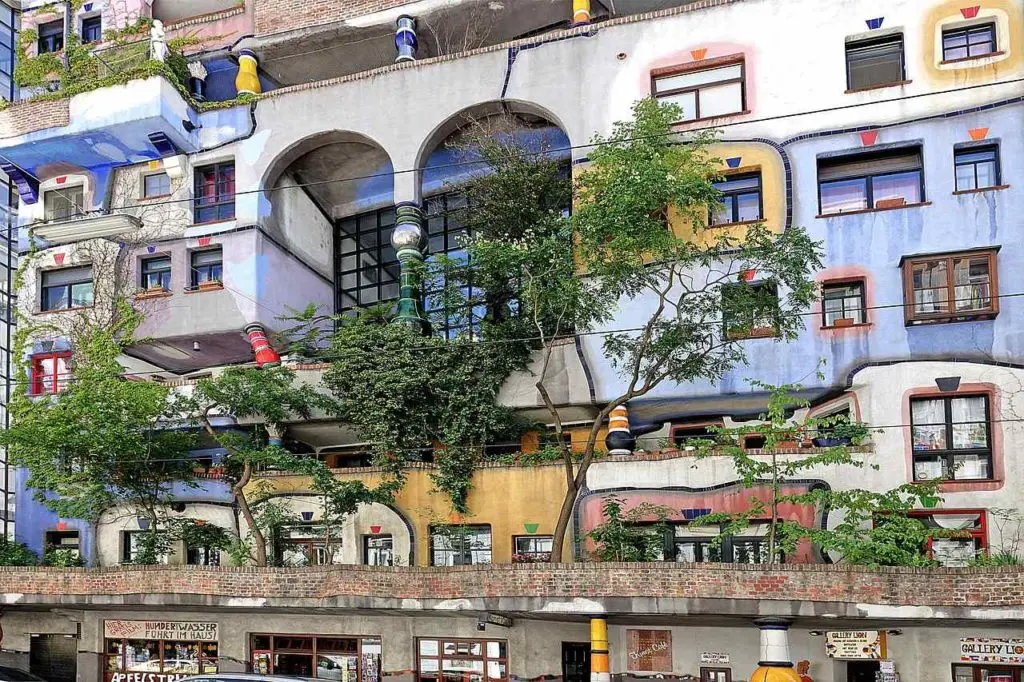 If you're looking for an unusual place to visit in Vienna, Hundertwasserhaus is where you should go!
It's an apartment house built in an expressionist style by the Austrian artist Friedensreich Hundertwasser. You won't have seen a building like this before, so it's worth checking it out!
The facade of the building is decorated in a variety of colours which draws your eye immediately.
Anyone who lives in the building has the right to decorate the facade around the window to their own liking, which creates some intriguing designs!
The Kunst Haus is a short walk away and worth visiting.
It has numerous exhibitions detailing Hundertwasser's work and the building was built by the man himself.
Vienna City Hall
Vienna City Hall is the home of Vieena's municipal administration and is a stunning building in Vienna's historic center.
The City Hall was built in a Gothic style and has a tower which is similar to most Gothic cathedrals. A statue sits atop the tower known as the Rathausmann.
An interesting fact about the City Hall is that between 1892 and 1894 it was the tallest building in the world until it was overtaken by Milwaukee City Hall.
Vienna City Hall is big so it might be a good idea to book a tour to see it all. Otherwise, it would take a long time and you might miss out on some of the interesting historical facts about the place!
Prater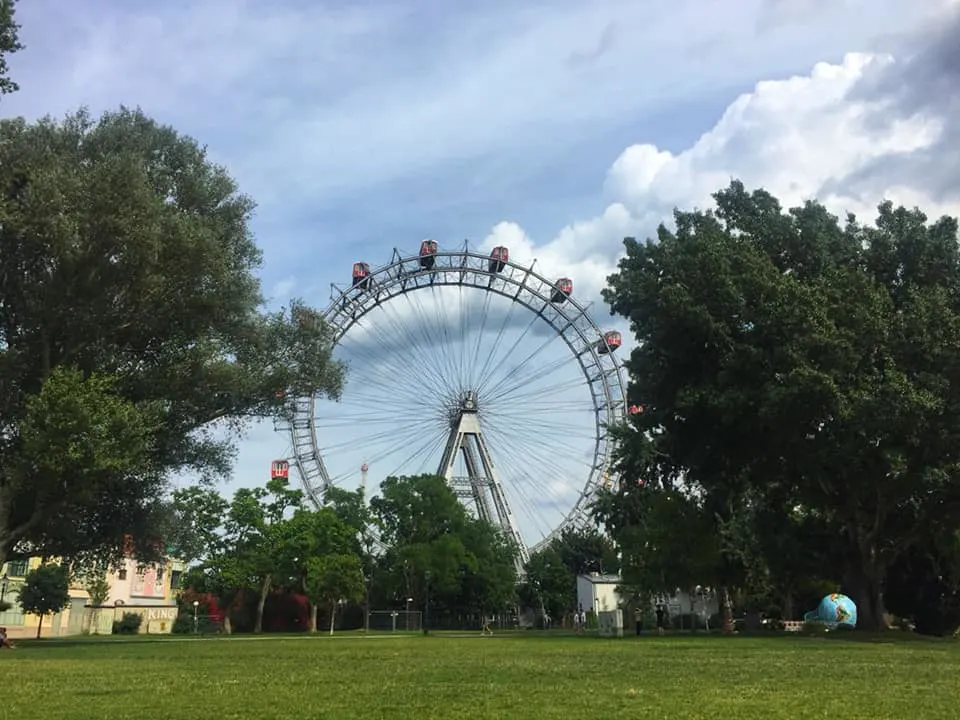 Prater is the biggest park in Vienna. It's so big, it's home to an amusement park! As I mentioned above, it's a fun place to visit if you're in Vienna during warmer months.
If you're not a fan of amusement parks, that's ok, because there is a lot more to do!
You can visit Madame Tussauds, stroll down to the Ernst Happel Stadion and check out Austria's national stadium, or relax in one of the numerous restaurants and cafes.
I enjoyed walking around the park and soaking everything in. It's hard to explain how big the park is unless you've visited it. It's a behemoth of a place.
There is plenty of green space to relax in and it will take you a good hour to walk from one end to another.
If you're in Vienna on a sunny day, it's the perfect place to relax in the afternoon sun and potentially take in a beautiful sunset.
Vienna Itinerary – Day 3
Vienna State Opera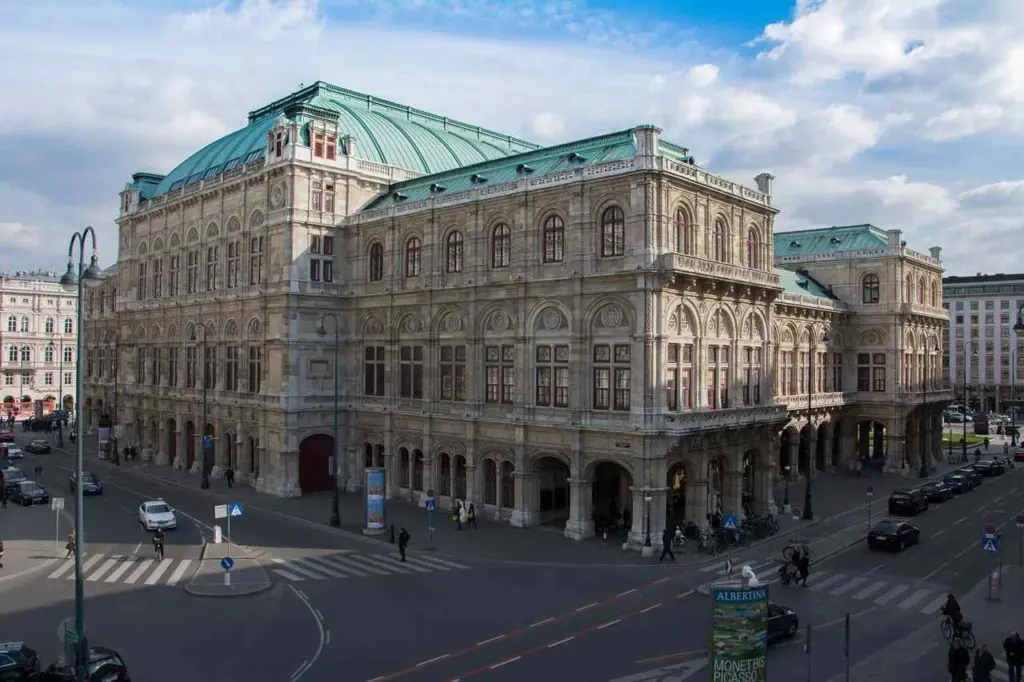 Even if you're not a fan of opera, you should still visit the Vienna Opera House.
Here's why:
It is a beautiful opera house and even more impressive once you go inside. It's opulent and stunning and it's well worth going to see inside and learn more about the history of the building and opera in Vienna.
If you're an opera fan, I would try and make your trip coincide with one of the numerous shows held at Vienna State Opera House throughout the year.
There are plenty of shows throughout the year and it would be a shame to visit Vienna and miss out if you're a fan!
Mozarthaus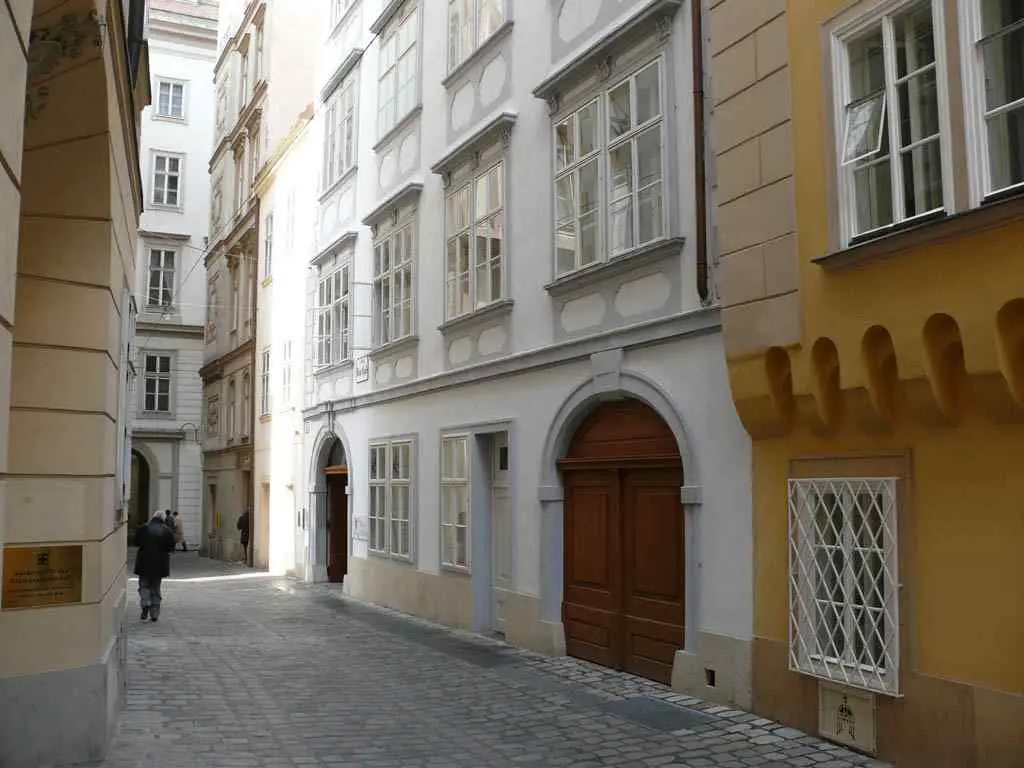 When you think of Austrians, a few people come to mind, Hitler, Schwarzenegger and Mozart. The last one is one of the most famous musicians ever and lived in Vienna for large parts of his life.
Indeed, you can visit the house where Mozart send the majority of his time in Vienna and where he wrote a lot of his music.
The building is located in Vienna's Old Town, just a short walk from St Stephen's Cathedral and is the only residence where Mozart lived that has survived to this day.
I'm not the biggest fan of classical music, but everyone knows who Mozart is. That's why I recommend visiting. You will learn a lot more about his life and the music that he wrote.
St Stephen's Cathedral
St Stephen's Cathedral is regarded as the symbol of Vienna and is right at the heart of the city centre.
It's an incredible building and one you can't miss when you're in the city. The South Tower, in particular, is prominent across the city.
St Stephen's Cathedral is home to numerous relics such as gold stones, liturgical books and monstrances. It's also the resting place of numerous important people such as Prince Eugene of Savoy.
A guided tour is the best way to see the cathedral and will tell all about its fascinating past and what makes the building so special.
Sigmund Freud Museum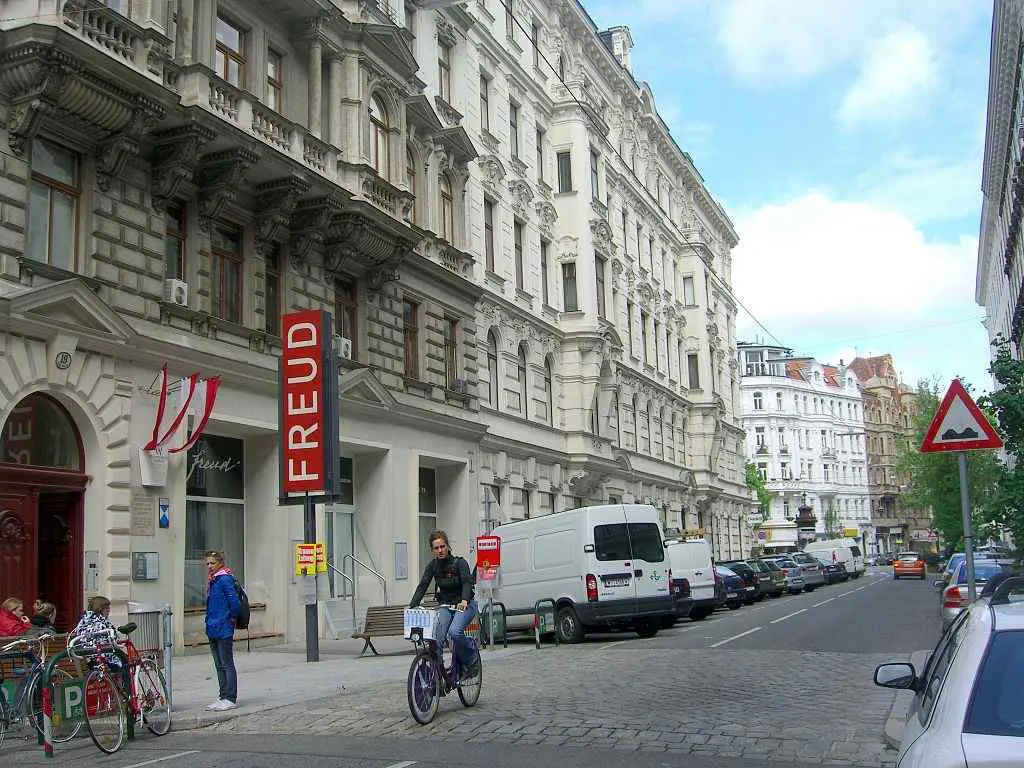 Another famous person who spent a large majority of his life in Vienna was the father of psychoanalysis, Sigmund Freud.
The museum is located at Berggasse 19 in Vienna's 9th district. This is where Freud lived for 48 years until he fled into exile following the Nazi annexation of Austria.
In the museum, you will find original furniture, the waiting room for his practice and a selection of antiques, autographs and first editions of work from Freud's private collection.
If you want to learn more about one of the most influential men of the 20th century, the Freud Museum is a place you need to visit during your 3 days in Vienna!
Other Places to Visit in Vienna
Bratislava – Bratislava is not in Vienna, it's across the border in Slovakia. However, the two cities are very close to each other. If you're in Vienna for more than three days, I would visit Bratislava on a day trip. You can either take a bus or book a tour and do it this way. Either way, it's a beautiful city and it's only an hour or two away, it would be a shame not to check it out!
Naschmarkt Tasting Tour – The Naschmarkt is Vienna's biggest food market. You can find a variety of food and drink here and it's well worth a visit. If you want something more personal you can book a tasting tour which takes you to a variety of places and let you try some of the best food in the market! Click here to book your tour!
Apple Strudel Show – Apple Strudel is a delicacy of Vieena and you'll get to see how it's made, take home the recipe so you can make it yourself and get to try some too! Click here to get your ticket!
Christmas markets – Vienna is renowned for its Christmas markets, s if you fancy visiting the city during the winter, they're a good reason to go!
Click the link below to discover more activities and tours you can do during your Vienna trip by clicking the link below:
Vienna Travel Tips
Where to stay in Vienna
As Vienna is the capital of Austria, there is no shortage of places to stay in the city.
You have a wide range of accommodation to choose from, such as budget hostels to boutique hotels in Vienna that are great places to stay.
One decision you have to make about your stay in Vienna is where you would like to stay.
Do you want to be close to the centre near most of the major attractions, or would you prefer to stay further out?
It will be more expensive the closer to the centre you get, but it's much easier to get around and you're closer to all the main attractions too.
I stayed at Wombats Hostel Naschmarkt which is close to the biggest market in Vienna. It's a great hostel!
The rooms were spacious and comfortable, while the kitchen and large communal area downstairs were brilliant for relaxing and meeting other travellers.
I've included it and several hostels you should consider staying at during your trip to Vienna in the table below.
Cost of Travel in Vienna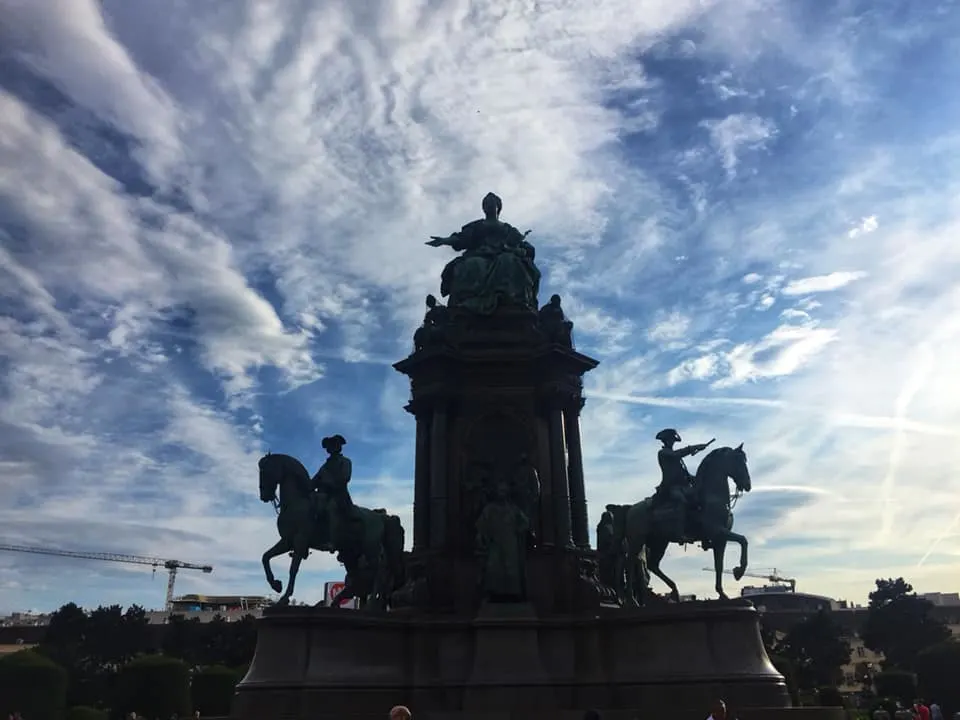 One of the good things about visiting Vienna is that it isn't the most expensive city in Europe. However, it isn't the cheapest either.
The city lies in the affordable range of cities in Europe. Most travellers will be comfortable in Vienna, but if you want to splurge, you'll find the city starts to become more expensive.
Tours, museum tickets and eating at certain restaurants can stretch your budget.
My advice is to know what places you want to visit beforehand and factor that into your budget.
Allow a tolerance for unexpected purchases and tours, otherwise, you should find Vienna is reasonably priced on the whole.
The following prices are for the average travel budget. That is someone who is not going to splurge, but someone who will not be travelling on an ultra-frugal budget either.
They don't include prices for extras such as nights out at a bar/pub, club entry fees, souvenirs/clothing purchases, tours. etc. You will have to budget extra for these purchases as they are 'non-essential!'
Here's a rough breakdown of essential travel costs for this Vienna itinerary:
Check out XE.com for the latest exchange rates between your currency and Euro (€).

Accommodation
Hostel: Dorm – €19-28; Private – €55-90+
Hotels: €90-150
Rental Apartment: €55-100

Food and Drink
Breakfast: Free-€4
Dinner: €5-20
Takeaway meal: €3.50-6
Pint of beer: €3.50

Transport
City Metro / Bus: €2.40
Day ticket: €8
Bus from airport to centre: €8
Best Time to Visit Vienna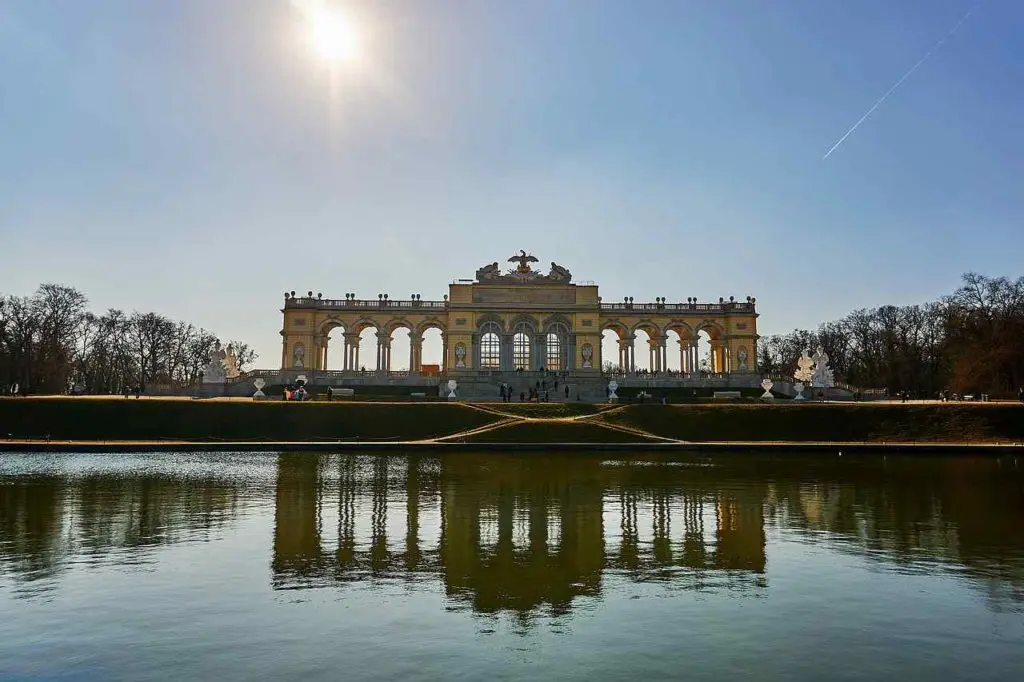 If you want to enjoy Vienna to its fullest, visiting during the summer months is best. You get more hours of sunlight and better weather. April to September are the optimal months to visit Vienna.
If you visit during winter, the temperatures plummet. It's uncommon for the mercury to dip below zero. However, there are a few benefits to visiting at this time of the year.
One is that there will be fewer tourists to contend with. This is always a good thing and that means that prices tend to be cheaper too.
Another reason is that if you visit before the 25 December, you will get to experience the Christmas markets in Vienna that pop up around the city at that time.
They are magical and you often feel like you have been transported to a winter wonderland.
If you're planning on visiting Vienna during winter, my advice would be to plan your trip to coincide with the markets.
Otherwise, you will be experiencing Vienna in the cold without anything unique happening.
Overall, the best time to visit Vienna is from the beginning of Spring to the end of summer.
May to September are good months to visit. But, it is subjective and comes down to your preferences when travelling.
How to Get Around Vienna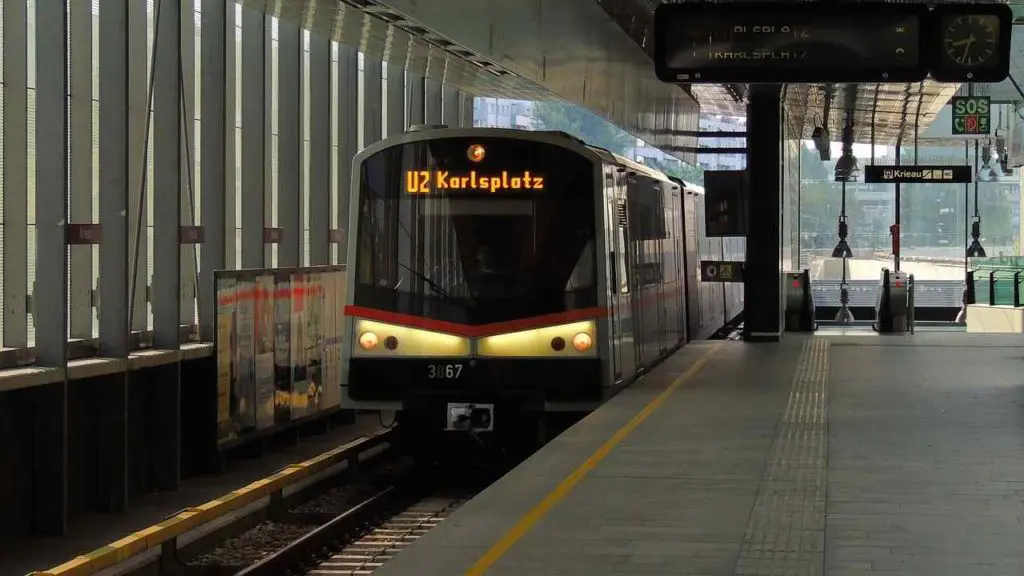 One of the best things about Vienna is that it's a very walkable city. You can see most of the main attractions in the city centre off the back of your own two feet.
Things do get a bit more complicated if you want to visit Schonnebrun Palace, which is a bit outside of Vienna's historic center.
I walked there and back in two hours, so if you really want to it's accessible by foot.
If walking isn't your thing, I would take advantage of the fantastic transport network in Vienna. Buses, trams and trains operate throughout the city and make getting around a breeze.
A single ticket costs €2.40, however, you can get an all-day ticket for €7.60, which is a better option. This ticket can be used on all buses, trams and trains.
You can also purchase a Vienna City Card, which gives you discounted travel for the length of your trip. It also provides you with free travel from the airport!
Another option is to use one of the many Lime scooters dotted about the city. All you have to do is download the app, connect your card, scan the scooter and you're away!
With lots of cycle lanes in Vienna, they are a great way to quickly navigate the centre of the city.
To get to Vienna airport, you want to take either the express CAT (City Airport Train) or the slower S7 line.
Tickets cost €11 one way for the CAT and €4.20 for the S7. It's important to note that the CAT only operates from Vienna Mitte station.
Frequently Asked Questions
Is 3 Days in Vienna Enough?
3 days in Vienna is just the right amount of time to see this beautiful city. It's a brilliant place to visit and with lots to do in the city such as see Schönbrunn Palace, classical music concerts and much more.
With great connections to Central Europe, it's somewhere you have to visit if you're travelling around Europe.
How many days do you need in Vienna?
Three days in Vienna is enough to see the majority of sights in the city. However, you will be able to see more if you stay for longer. The ideal number of days in Vienna would be from three to five.
Is Vienna cheap or expensive?
Vienna is in the mid-range when it comes to prices compared to other cities in Europe. It's not as expensive as neighbouring but nor is it as cheap as cities in Spain.
You can enjoy yourself comfortably on a budget in Vienna. The only way you'll spend a lot of money is if you go to a concert at the Opera House or splurge on guided tours for example.
Looking For More Travel Guides?
3 days in Berlin – Why not check out the German capital after you've visited Vienna?
3 days in Rome – Rome is another city with lots to see from a historical perspective.
Need Travel Insurance?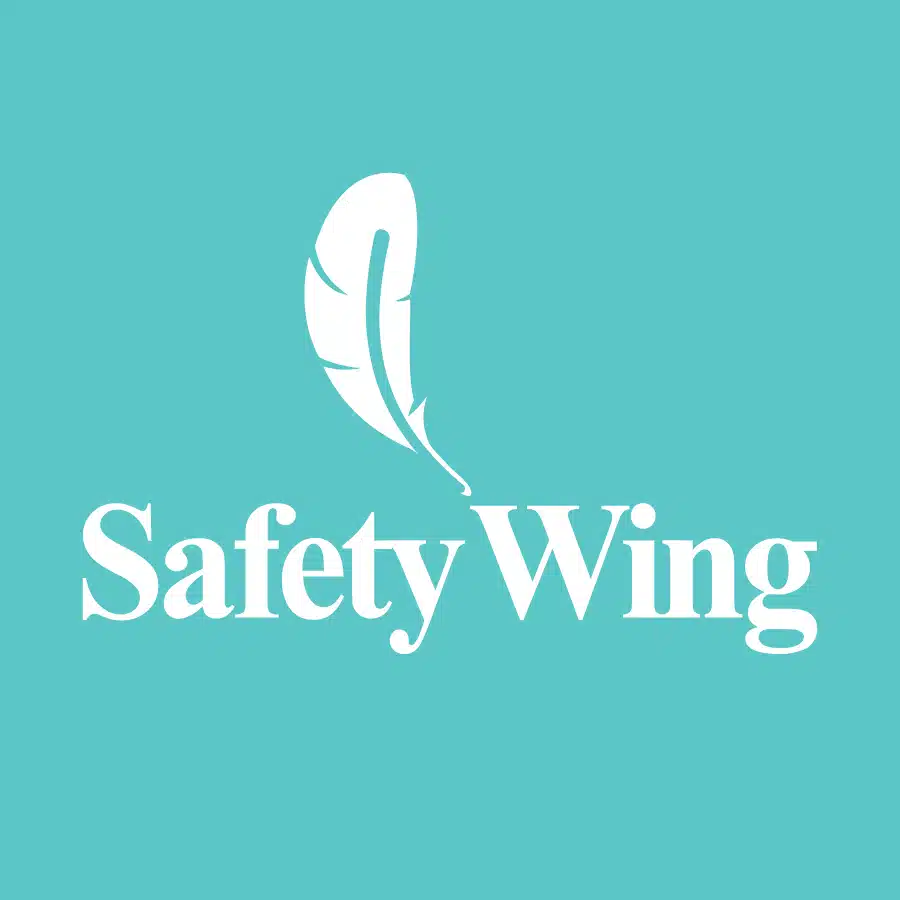 SafetyWing offers coverage that will give you peace of mind while you're on the road. If you want to protect yourself while you're on the road, then click the image to take a look at the options available to you.
Pin For Later
Tom is a travel addict who first left England to spend a year Down Under. Not satisfied with this, he then went to New Zealand, about as far away from home as he could get. He is now planning his next adventures in Europe and Canada while maintaining this blog. Check out the about me page to learn more!