3 days in Barcelona may not be enough time to see everything the city has to offer, but you can still do a lot in that time.
I lived in Barcelona for 2 years and recently visited again for a few days. I surprised myself at how much I was able to see in such a short space of time. There are so many things to do in Barcelona, you'll need at least 3 days to see everything.
It did help that I was familiar with the city, as I knew the best places to go on a 3-day Barcelona itinerary.
That's why I've put together this guide, so you can enjoy your Barcelona trip on a short schedule. It will tell you the best hostels in Barcelona, the best time of year to visit, how much you should expect a 3-day trip to cost and much more!
Keep scrolling to discover what you can do in Barcelona in 3 days!
Disclosure: This article may contain affiliate/compensated links. For full information, please see our full disclosure policy.
Table of Contents
How to Spend 3 Days in Barcelona
Quick 3 Days in Barcelona Itinerary
Day 1 – Free walking tour, Montjuic, Parc de la Ciutadella
Day 2 – Tibidabo, Sagrada Familia, Barceloneta
Day 3 – Parc Guell, Gothic Quarter, Camp Nou
What To See in Barcelona in 3 Days
There are plenty of activities to do in Barcelona. There are so many in fact, it can be hard to know what to do!
One thing you should get while in the city is a Barcelona Card. This will provide you with discounts on travel and various activities, such as the ones listed below, while you're in the city.
There are a lot of things to see in Barcelona and it can add up once you've visited a few of them. This ticket will give you a nice discount on some of the most popular activities like those listed below!
If you're wondering what you can do for 3 days in Barcelona, the suggestions listed below are a good place to start!
Barceloneta
When I think of backpacking around Spain, the first thing that comes to my mind is the beach. It is almost synonymous with the country.
If you love beaches as much as I do, you will want to visit Barceloneta during your 3 days in Barcelona!
Although this is a touristy area, the beach here is worth visiting. It's close to the city centre and easily accessible by metro.
If you want to avoid the crowds you can head further down the coast to places such as Bogatell, where there is less of a crowd.
The beach is an ideal place to relax, but if you want a bit more excitement, you can do that too. There are numerous volleyball pitches and there is even a gymnastics area too!
It is one of the most touristy areas of the city, but it's a great place to be on a sunny day in Barcelona.
Sagrada Familia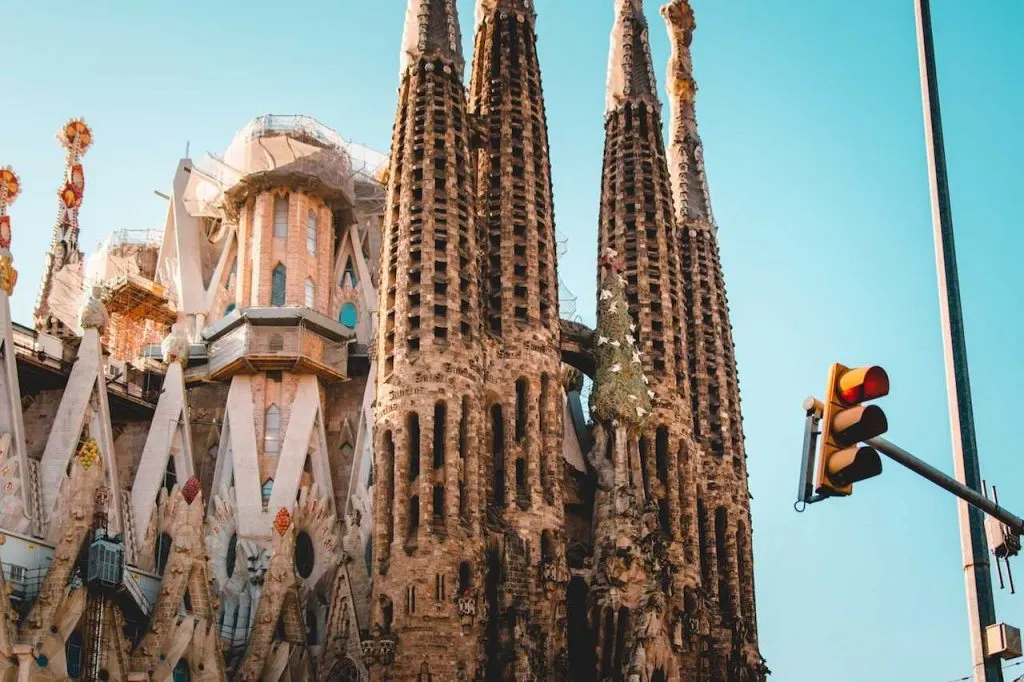 Sagrada Familia is one of the most famous landmarks in Barcelona. If you saw the number of people outside the cathedral daily, then you wouldn't disagree.
The cathedral is an impressive sight. It towers into the sky and is an imposing presence. Gaudi's work has taken more than 100 years to build and it's still not finished.
I'm not a big fan of the building. I believe it's become too big and is more monstrous than beautiful, but it is still somewhere you should visit, as it is an impressive sight, whether you like it or not.
Be warned, there are always numerous tourists here, jostling for the best photo-taking position. I would advise getting there early to avoid the crowds!
Parc Guell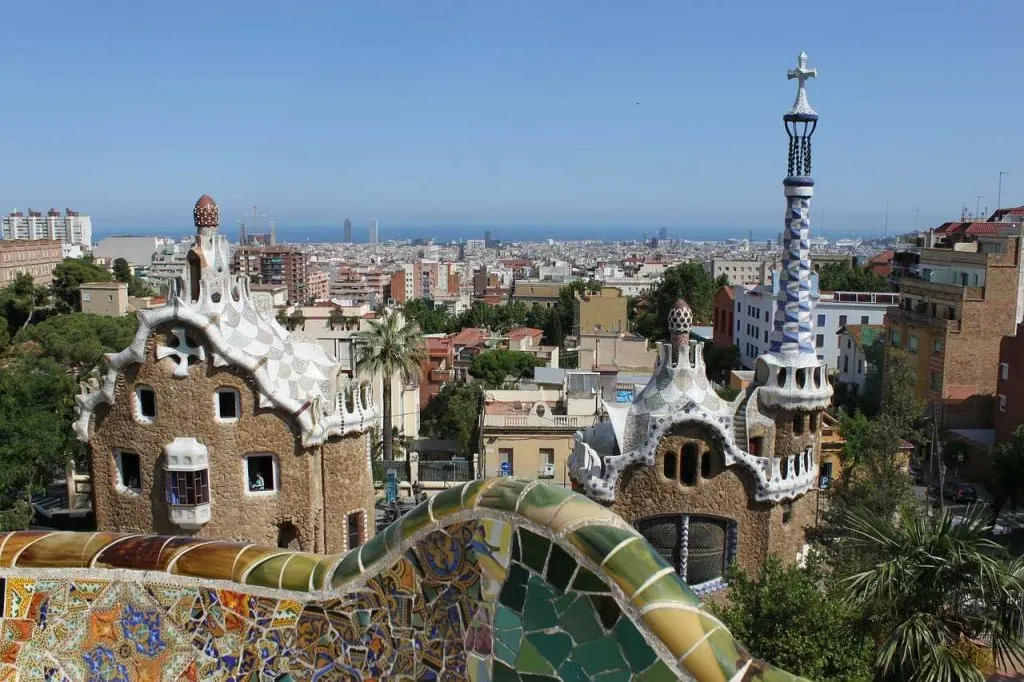 Parc Guell is another one of Gaudi's legacies in Barcelona, located in the hills above the Gracia district. This is one of the best places to visit in Catalonia, never mind Barcelona!
Granted, there isn't an awful lot to do at Parc Guell, but the views and the scenery more than make up for it. The Parc contains some of Gaudi's most famous works, notably, the salamander.
However, if you want to see these amazing pieces of art up close, you will need to pay €2 for the pleasure. This does ruin the experience somewhat, as it's a steep price to pay, but if you want to see them, then it's a price worth paying.
The best part of the park is the view of Barcelona. It is incredible how much you can see as you look over the city. All the landmarks are visible, and even if you don't like Gaudi, a trip to Parc Guell for this view is a must!
Barcelona Itinerary – Day 1
Free Walking Tour
Whenever I arrive in a new city, one of the first things I like to do is randomly wander around. When I got to Barcelona, this was hard to do because of the sheer size of the city. I struggled to get my bearings.
Almost all of the hostels in Barcelona offer a free walking tour. This is one of the best ways to get accustomed to the city. The guides will take you around a range of interesting sights in the city allowing you to get a feel for the city.
A bonus is that you will get an insight into the history of the city, which is fascinating. There are numerous stories between the buildings and streets in the city, something you will miss out on if you don't do a tour.
Plus, they are free! What's not to like?
Montjuic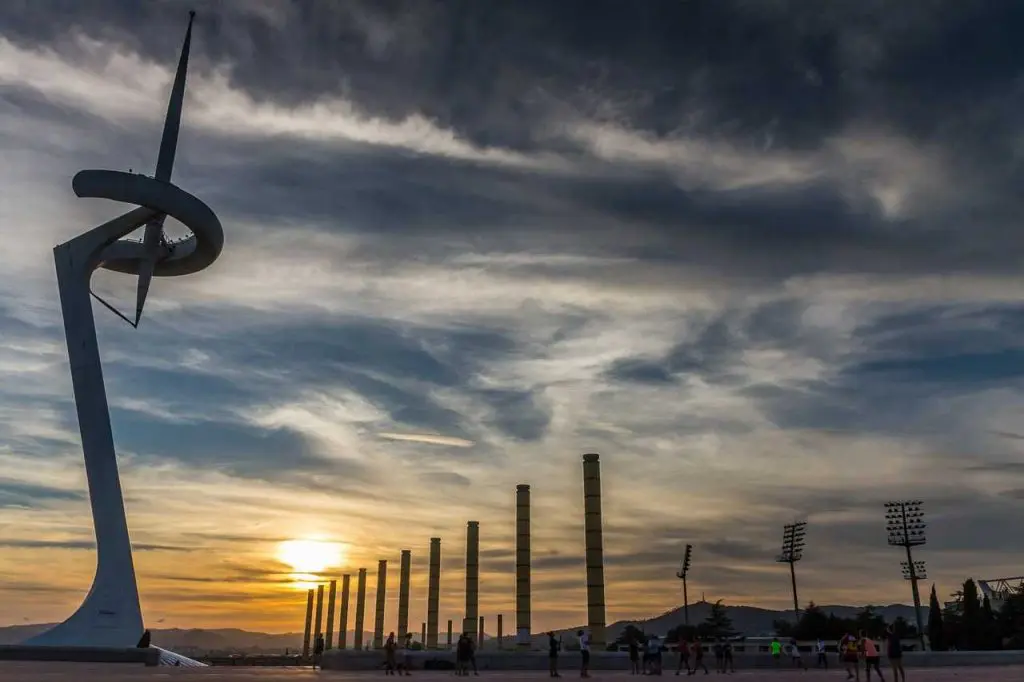 This is my favourite place to visit in Barcelona for several reasons. The area was used for the 1992 Summer Olympics and it's interesting to see what remains of it.
A visit to the Olympic Museum is a must if you want to learn more about the games in the city.
The main attraction of Montjuic is the castle that sits atop the hill. It's an important and significant place in Catalonian history. It is where Kings repelled attacks into the city, political prisoners were held and even executed!
You can go to the castle to learn more about the history of the place which I highly recommend. Montjuic is away from the crowds and you get an excellent view of the city from atop the hill.
One reason I liked it so much was because of the relative peace here. Barcelona is a bustling city, and it's not easy to escape the craziness.
In Montjuic, you can take in various interesting sights away from the hustle and bustle of the city centre!
Parc de la Ciutadella
One of the best things about Barcelona is the huge park that is right in the heart of the city.
Parc de la Ciutadella is a short walk from the beach and the Arc de Triomf, and it's a great place to relax or wander around and enjoy the sights.
The park is always full of people if the weather is good. Despite this, you will always be able to find to somewhere sit, and there are normally a few things going on in the park too, which you can observe and potentially join!
There are several beautiful sights here, such as the fountain, and a few old buildings too. It's one of the best places to visit if you're in Barcelona for 3 days!
Barcelona Itinerary – Day 2
Tibidabo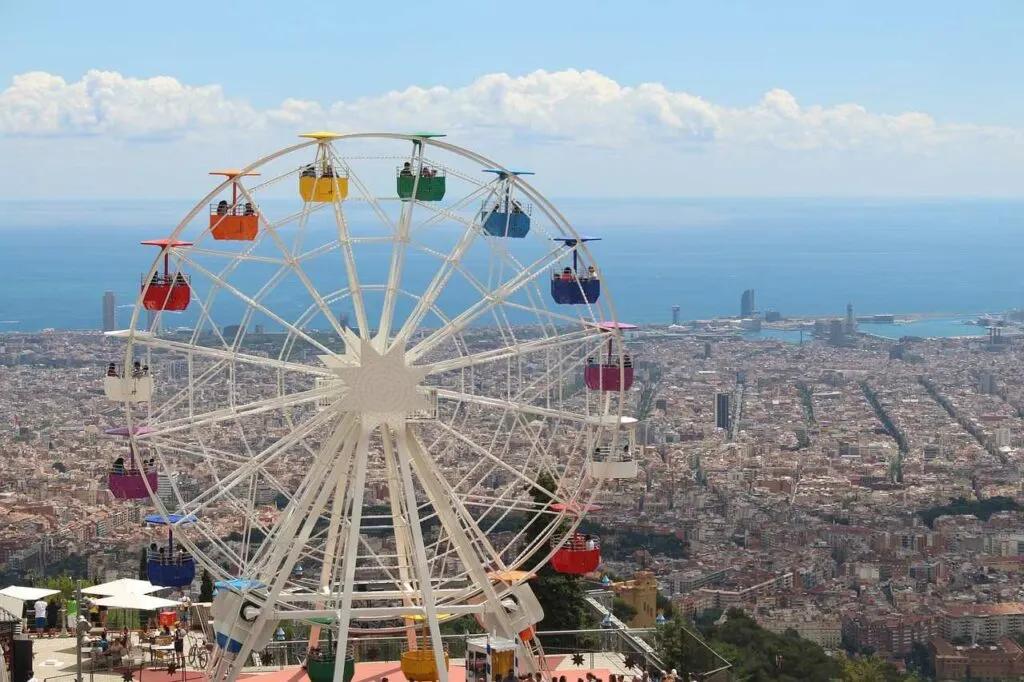 During your Barcelona trip, if you look at the hills above the city, you will notice a building in the distance on top of the hills.
That building is Tibidabo a cathedral and 19th-century amusement park that overlooks the city. A visit to Tibidabo is well worth it.
You will be treated to incredible views of the city, and you can explore the cathedral and amusement park too!
If you want to get to the top of the cathedral, to get the best view, you will have to pay €3 to go in the lift. I wasn't too happy at paying that, but if you want to see the view, you will have to stump up the fee.
To get to Tibidabo, you will need to take the tram to the top after you've gone on the train. Alternatively, you can walk, if you got Vallvidrera, but it's a fair walk!
However you get there, the views are worth it!
Sagrada Familia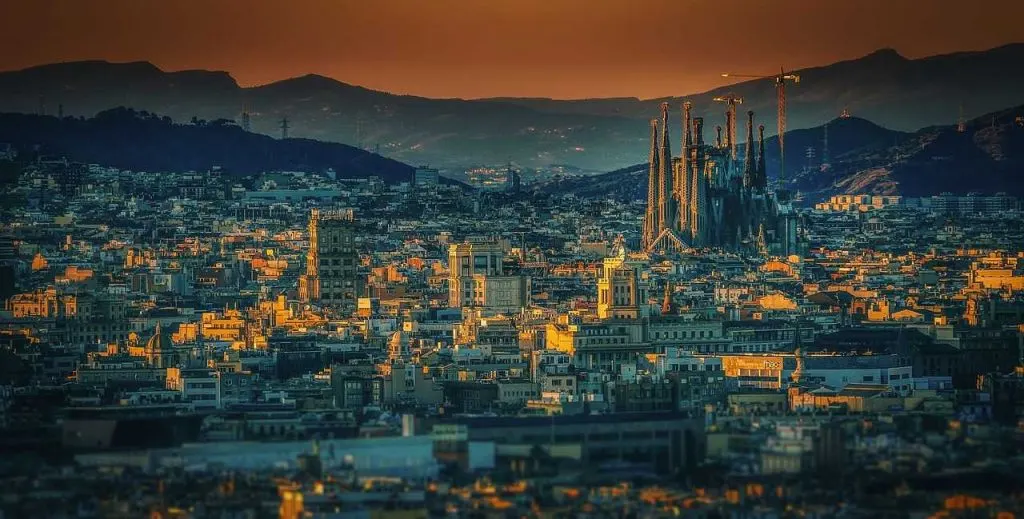 As I mentioned earlier, Sagrada Familia is one of the most popular Barcelona sightseeing spots in the city, if not the most popular.
The cathedral is a magnet for tourists, and it is a must-see, even if it is always crowded with tourists! The size of the cathedral is immense, and the fact that it remains under construction adds to its mystique. It's one of the buildings in the city which has inspired numerous quotes about Barcelona.
As well as admiring the cathedral from the outside, you can enter the inside as well. This will set you back €20, but if you have your heart set on peeking inside Gaudi's extravagant creation, it's worth paying.
I recommend buying your ticket in advance. You can get it cheaper, and you will avoid queuing for tickets at the cathedral!
Barceloneta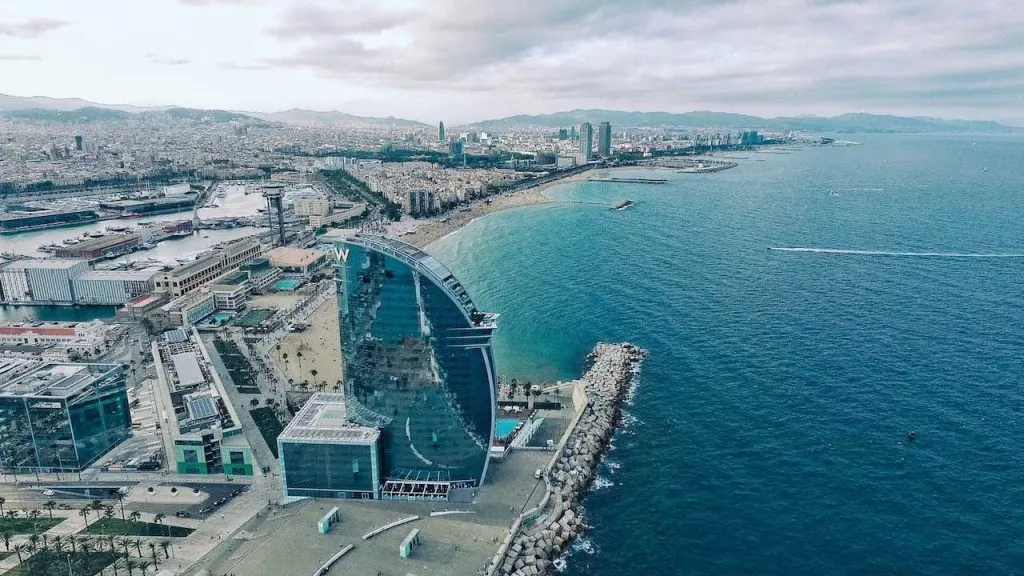 A great way to end your second day in Barcelona is to spend the evening at the beach.
During the summer, the temperatures will still be high during the night. You will be able to witness a beautiful sunset on the beach if you're lucky!
There are plenty of things to do at Barceloneta during the day and at night. There are many restaurants nearby, and if you feel like partying, there are several clubs on the beachfront!
If you want to soak up some rays during your trip and not stray too far from the city centre, going to Barceloneta is a good idea.
If not, you can head to beaches such as Castelldefels on the Rodalies train. It's only 20 minutes, and you will be in a less touristy area!
Either way, you should check out the beaches in Barcelona and the surrounding area, as they are some of the best in Spain!
Barcelona Itinerary – Day 3
Parc Guell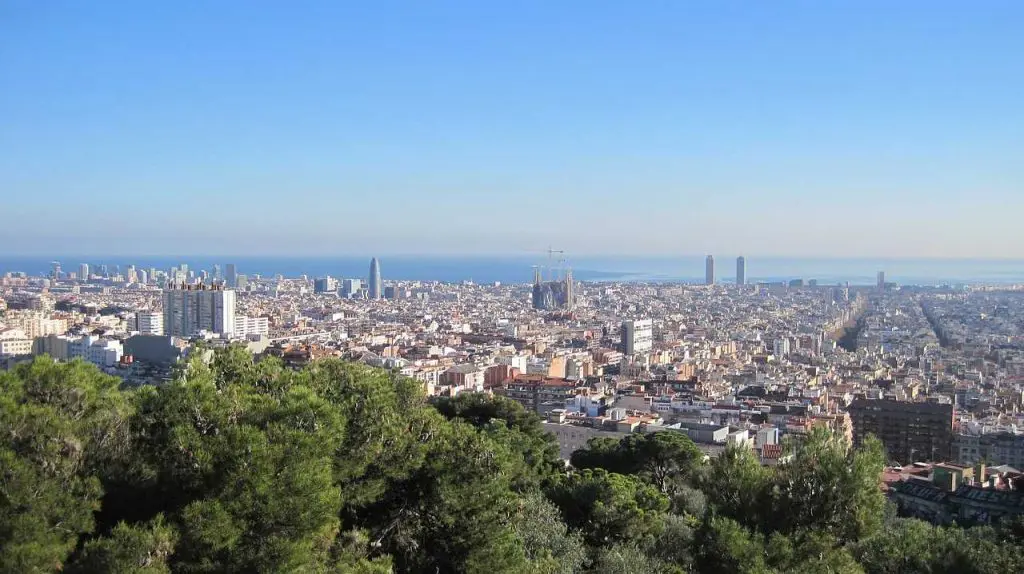 Parc Guell is one of the best places to visit during your city break in Barcelona.
The park at the top of the Gracia neighbourhood is a beautiful mix of Gaudi architecture, beautiful sights and views. It's one of the best places in Barcelona to get a view of the city. Especially if you go to the popular Bunkers lookout.
As I mentioned before, if you want to see the more famous aspects of Parc Guell, you will need to pay a €20 fee to do so. Whether you pay this or not, depends on how badly you want to see this area.
If you're not fussed I would save your money, but if you're a huge fan of Gaudi, then it will be worth checking out. You can buy your ticket in advance to save money and queuing at the site!
Gothic Quarter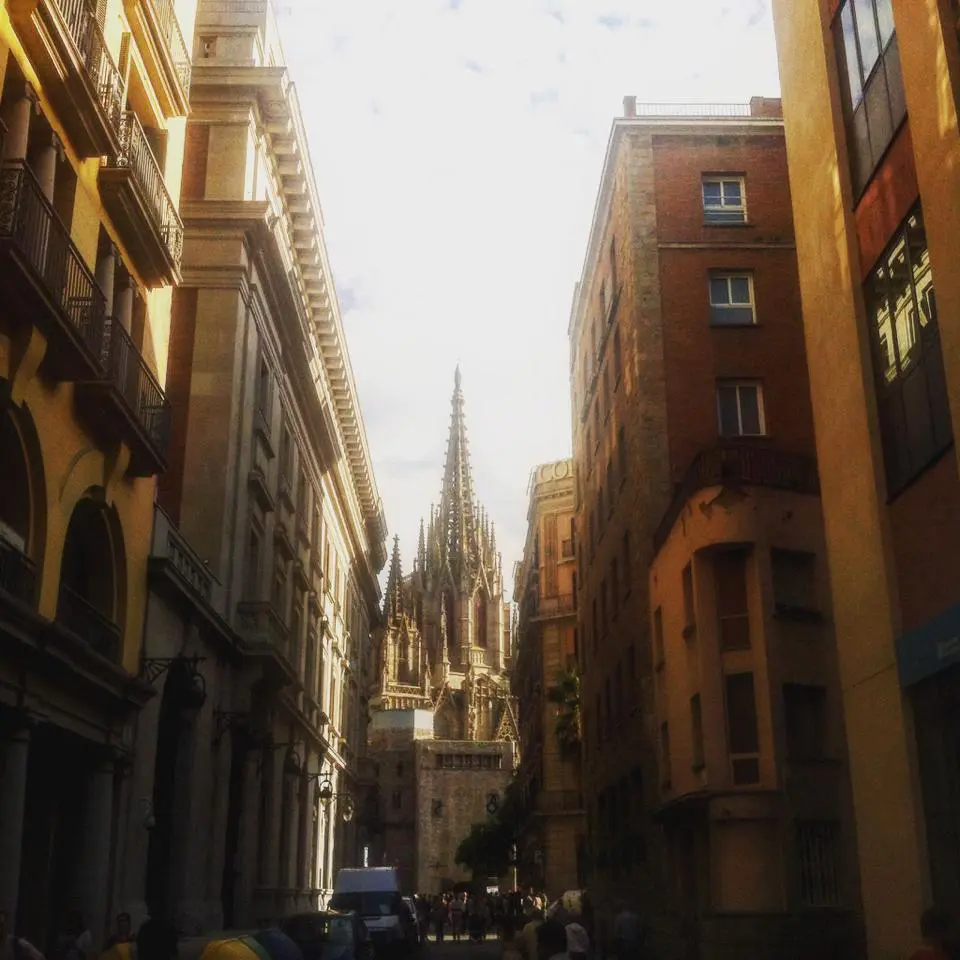 The Gothic Quarter is one of the most popular areas of Barcelona for locals and tourists to explore. This area makes up the old quarter of the city and is full of intriguing sights.
Among them is the old cathedral, which you have to check out. It's not as big as Sagrada Familia, but it's impressive nonetheless. There are also many museums around here you should visit too such as the Picasso Museum.
One of the best parts about the Gothic Quarter is walking down the winding streets and seeing what you stumble across. There are many interesting cafes and shops to be found!
Camp Nou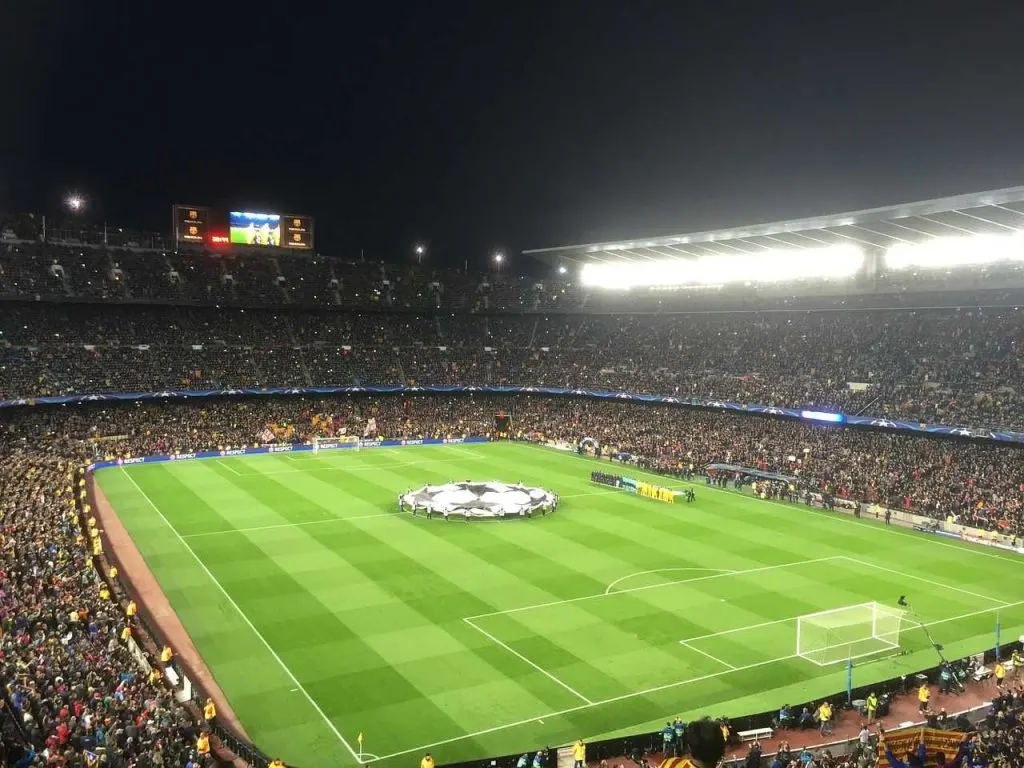 If you're not a big football fan, then you can skip this one, but Camp Nou is one of the most interesting places to visit in Barcelona regardless.
FC Barcelona is a big part of the culture in the city, and as the team is one of the most successful in the world, visiting their stadium offers an insight into the soul of the city.
The stadium itself is an impressive sight, as the stands tower above. It can seat nearly 100,000 people and is an imposing presence.
The museum and tour are well worth doing, as you realise how much the club seeps into the fabric of the city. If you book beforehand, you will save money as opposed to paying on the day!
Other Places to Visit in Barcelona
Click the link below to find more tours and activities you can do during your trip to Barcelona:
Barcelona Travel Tips
Where to Stay in Barcelona
There are several great hostels in Barcelona if you're looking to visit the city on a budget. I stayed at a few during my time looking for a room in the city and each one had its pluses and negatives.
If hostels aren't your thing and you want to stay in a hotel, Barcelona is teeming with them. There is a wide variety of choices from hostels in the centre to ones a bit further afield.
If you're wondering where to stay in Barcelona, check out my recommendations below!
| Accommodation | Description | Link |
| --- | --- | --- |
| Itaca Hostel | Located in the centre of the city not far from Placa Catalunya, this hostel has a nice vibe and is a good place to stay if you're travelling solo. | Book Now |
| Primavera Hostel | A nice and comfortable in the centre of the city not far from most attractions. | Book Now |
| Kabul Party Hostel Barcelona | If you want to go and party, this is the place to stay. The hostel is located near Las Ramblas and not far from the clubs on the beach. | Book Now |
Cost of Travel in Barcelona
Surprisingly, Barcelona isn't the most expensive place to visit. You can easily spend a few days here without spending too much money.
You can find cheap accommodation if you search around and the day is true for eating out. There are many places where you can get a menu del dia for under €10!
If you want to splurge in Barcelona, you can. However, it's also easy to eat and go out comfortably in the city too!
Below are the average prices for the essential services you will use during your three days in Barcelona.
They take into account what you need to visit the city comfortably and don't include take extras such as tours, nights out, souvenirs/clothing. They are deemed as 'non-essential' extras!
Prices are in Euros. Check out XE.com for the latest exchange rates.

Accommodation
Hostel: Dorm – €19-38; Private – €35-75
Hotels: €55-175
Rental Apartment: €90-140+

Food and Drink
Breakfast: Free-€6
Dinner: €3-10
Takeaway meal: €3-6
Pint of beer: €2.50-4

Transport
Single Metro/Bus ticket: €2.15
T-10 Pass: €9.95
Train from airport to city centre: €4.10
Best Time to Visit Barcelona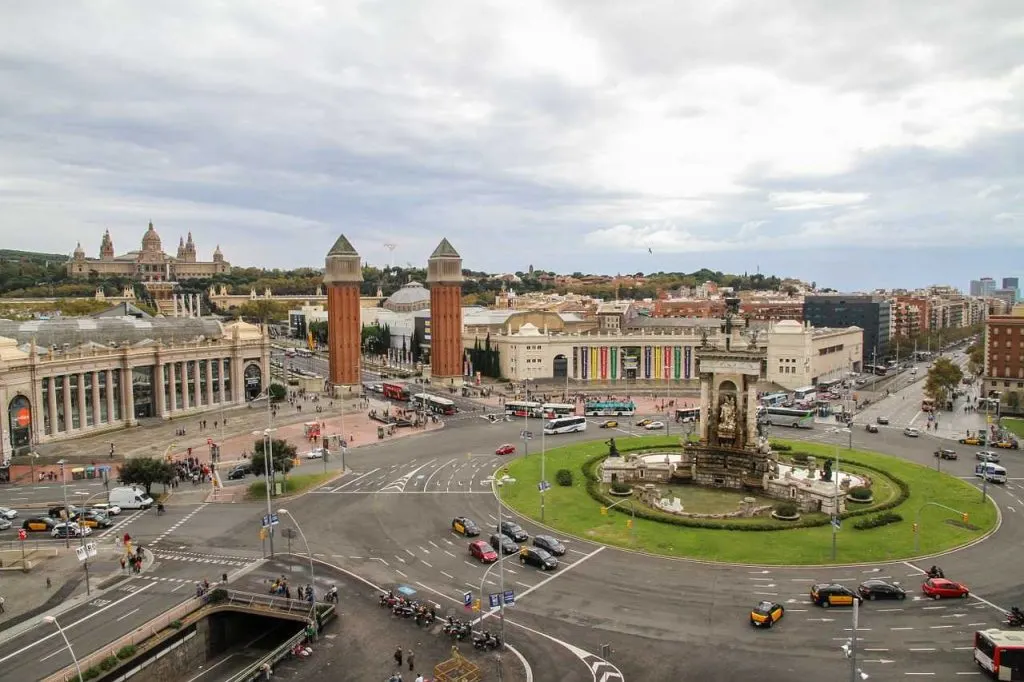 Planning a trip to Barcelona can be tricky, especially when deciding what time of year to visit.
Weather-wise, the best time to go to Barcelona is between April and October. This is when the weather starts to pick up and become warm again, outside of these months, it can be cold and wet.
The only downside to this is that the summer months coincide with the busy tourist season. The city gets flooded with tourists during these months, and it can be a nightmare getting around at times.
If you want to avoid the crowds. I would advise you to visit Barcelona from March to April and September to October. These months aren't as busy as the summer months, but are still warm to make the most of the sights in Barcelona!
How to Get Around Barcelona
Visiting Barcelona in 3 days can be tricky if you've not been to the city before. Despite its big size, it's not too difficult to get around!
Can you walk everywhere in Barcelona? You can to an extent. However, it takes one hour to walk from one end of the city to the other, so it's not the most practical way of getting around.
Barcelona's excellent metro system is the best way to get around if you're new to the city.
The mistake most first-time visitors make is buying the wrong ticket. You want to buy a T-10 ticket. This is definitely one of the best travel tips in Barcelona! It costs €10 and entitles you to 10 trips on the metro and bus within zone 1, which includes all of the city centre.
This ticket will save you a lot of money, and you shouldn't use all 10 trips before the end of your 3 days in the city! If you do, simply buy another one, as a single ticket at €2.15 is not worth it!
Travelling to Barcelona from the airport can be tricky. However, there is an easy way to get to the city centre. You want to take the R2 train to the city centre and avoid the metro.
You have to pay a €5 fee to leave and enter the airport if you use the metro. This fee doesn't apply if you take the R2, so this is the train I recommend you take. It only takes 10 to 15 minutes to reach the city centre, and it's a cheap and convenient way to travel!
A word of caution about travelling in Barcelona. The city is rife with pickpockets. I nearly got pickpocketed while living in the city. Take extra precautions with your belongings, and be vigilant, especially on the metro.
You may only be in Barcelona in 3 days, but you don't want your trip to be ruined by thieves!
How Many Days in Barcelona?
3 days in Barcelona is not enough time to see everything this intriguing city has to offer. You can see a fair chunk of the city in that time, but you'll need more time to see everything Barcelona has to offer.
However, during the 3 days, you can still see a lot and get a feel for the place! It will certainly leave you wanting more!
Have you been on a trip to Barcelona recently? Did you do any of the above activities? Is there anything I have left out? Leave me a comment below and let me know what you think!
Need Travel Insurance?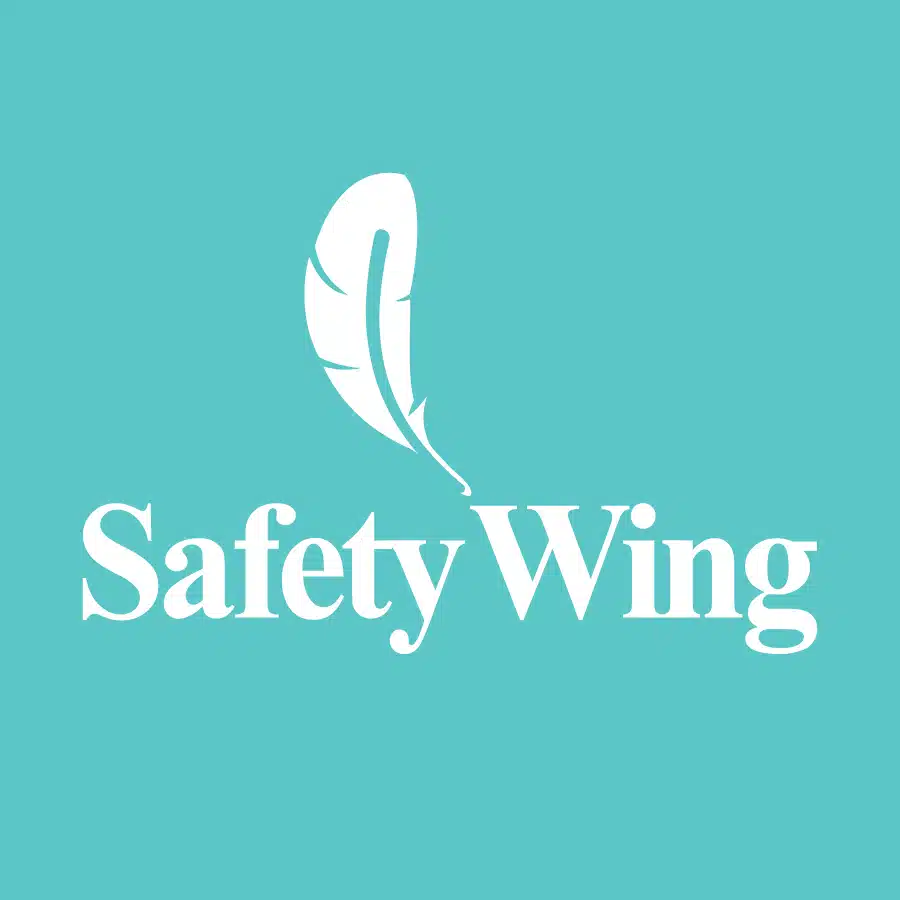 SafetyWing offers coverage that will give you peace of mind while you're on the road. If you want to protect yourself while you're on the road, then click the image to take a look at the options available to you.
Pin For Later
Tom is a travel addict who first left England to spend a year Down Under. Not satisfied with this, he then went to New Zealand, about as far away from home as he could get. He is now planning his next adventures in Europe and Canada while maintaining this blog. Check out the about me page to learn more!