3 days in Turin is a good amount of time to see one of the most interesting and underrated cities in Italy.
Turin is a bit of an underrated city in Italy, despite being one of the biggest in the country. But there's a lot to see here and it should be on any itinerary of Northern Italy.
It has some of the best museums you'll find anywhere. The Egyptian Museum is the biggest outside of Cairo, while Palazzo Reale and the Automobile Museum are brilliant in their own rights too.
My Turin itinerary will provide you with lots of fun activities to do in three days while letting you know how much you can expect to pay and where to stay.
Disclosure: This article may contain affiliate/compensated links. For more information, please see our full disclosure policy.
3 Days in Turin Itinerary
Quick 3 Days in Turin Itinerary
Day 1 – Walk around Turin, Egyptian Museum, Mole Antonelliana
Day 2 – Palazzo Reale, Automobile Museum, Monte dei Cappuccini
Day 3 – Parco del Valentino, Basilica di Superga, Shroud of Turin

Top Tip – Save money with a Torino Card on attractions, restaurants and shops
Check out some of the great places to eat in Turin with this street food tour
If you're flying to/from Turin Airport, book a cheap shuttle bus to get to/from there
My Experience in Turin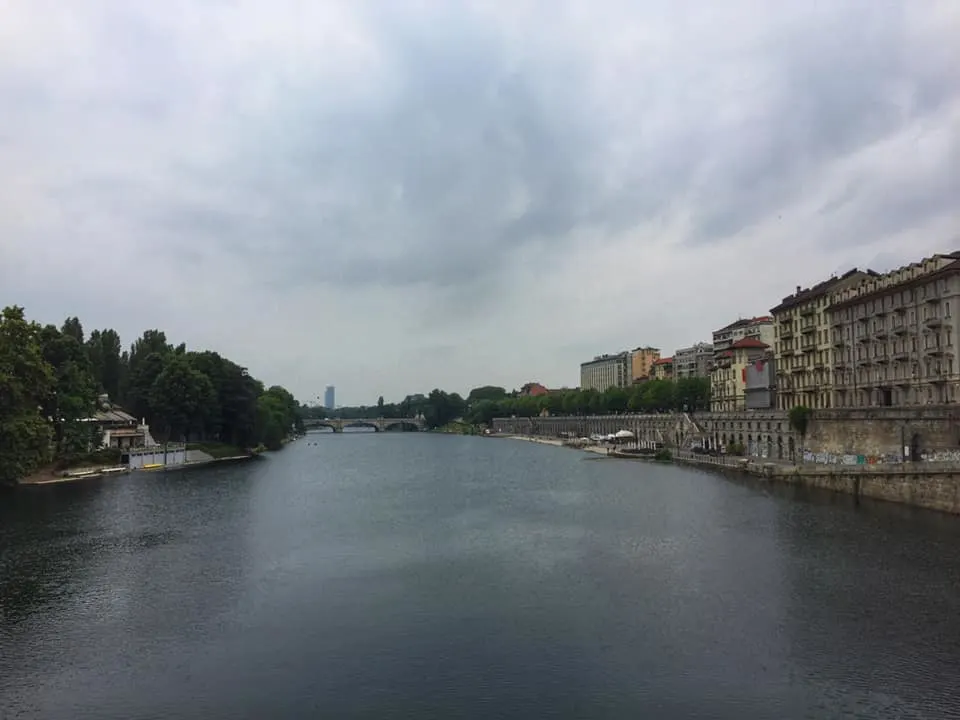 I'd wanted to visit Turin for a while and when I finally got the chance I was excited. Even though I knew about the city apart from the football team, Juventus, that plays in the city, I was looking forward to checking it out.
I was surprised by Turin, in a good way. There's a lot to do in the city and culturally, it's a fascinating place. I'm not sure I've seen so many museums in one city before!
Spending 3 days in Milan was interesting but I felt like I'd seen just about everything by the time I left. That wasn't the case in Turin.
I didn't get to see everything in the city. I didn't make it up to Superga Hill, which overlooks the city and I didn't get to the stadium of Juventus either, as well as a few other places I wanted to check out.
It's a good excuse to go back and highlights how much there is to do in the city. Three days allow you to see almost all of the city but if you want to see absolutely everything, then you'll need five days.
But Turin is without a doubt one of the best places to visit in Northern Italy. It might go under the radar somewhat but that just makes it all the more special when you take the time to explore it.
Here are a few things I liked during my trip to Turin and a few things I didn't:
Good
The architecture in Turin is incredible. I wasn't expecting the city to be as beautiful as it was. Turin is an underrated city and doesn't get the love that Rome and Milan get.
The city has a nice vibe to it. There was a buzz during the evening and a lot going on during the day too.
Bad
If you're looking for budget accommodation, there isn't a lot of it in Turin. There are a few hostels, but you don't have a lot of choices.
Aside from museums, there isn't an awful lot more to see in the city. The good thing is the museums are amazing. But if you're not into cultural sights, Turin probably isn't the place for you.
Some of The Best Things To Do in Turin
3 days in Turin should give you enough time to see almost everything in the city. You can also visit a few places beyond the city if you have longer, but you might need a few more days to do this.
One thing you should do before you go is to purchase a Torino Card. This pass gives you a discount on numerous activities in the city and you'll also get money off at select restaurants, entertainment venues, and shops.
It's a useful thing to have with you, and will allow you to save an extra bit of money on your trip!
Below are some of the best things to see if you visit Turin in 3 days.
Egyptian Museum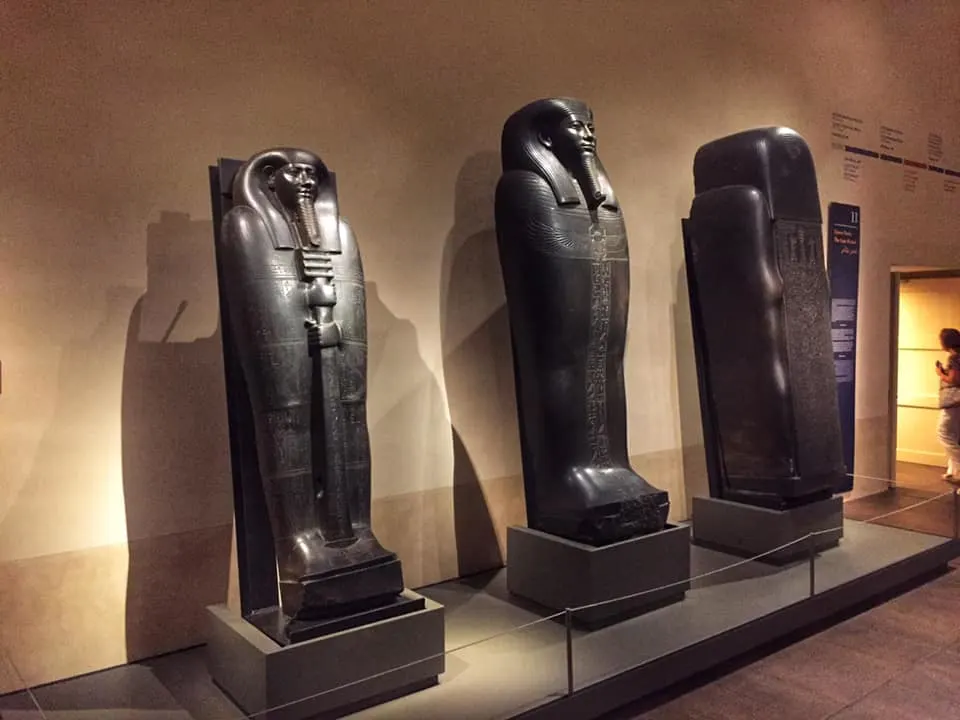 I didn't realise there was an Egyptian Museum in Turin until I visited, which is incredible because this is one of the best museums I've ever visited.
It's the biggest Egyptian Museum outside of Egypt and it's full of fascinating artefacts. I was a bit confused at first, as the first two rooms seemed to be all there was.
Then, I realised there was more, a lot more. There are mummies, sarcophaguses, and towering statues, just so much to see. You'll need about two to three hours to see everything but it's well worth it.
Visiting this museum is probably as good as it gets without actually visiting Egypt itself!
Palazzo Reale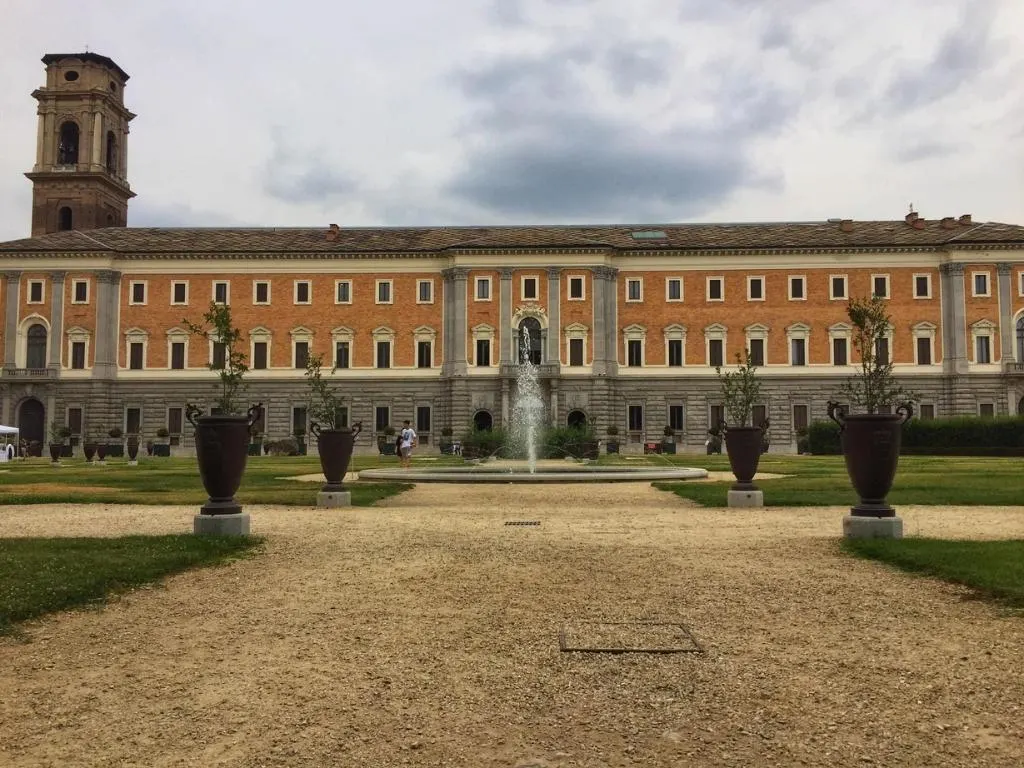 The Palazzo Reale is the old Royal Palace in Turin which is now home to a complex of museums detailing the city's past and a collection of artefacts from ancient Rome and Greece too.
The first thing to say is that the complex is impressive. It really is one of the nicest buildings I've ever seen from the inside and outside.
When you get inside you're confronted with the grandiosity of the building and fully understand that it used to be a Royal Palace. Some of the rooms are outrageously luxurious.
While you have to pay to enter the museums, you can wander around the gardens for free, which is well worth doing as they are incredible. They're also a great place to cool off during the summer if it gets too hot!
Monte dei Cappuccini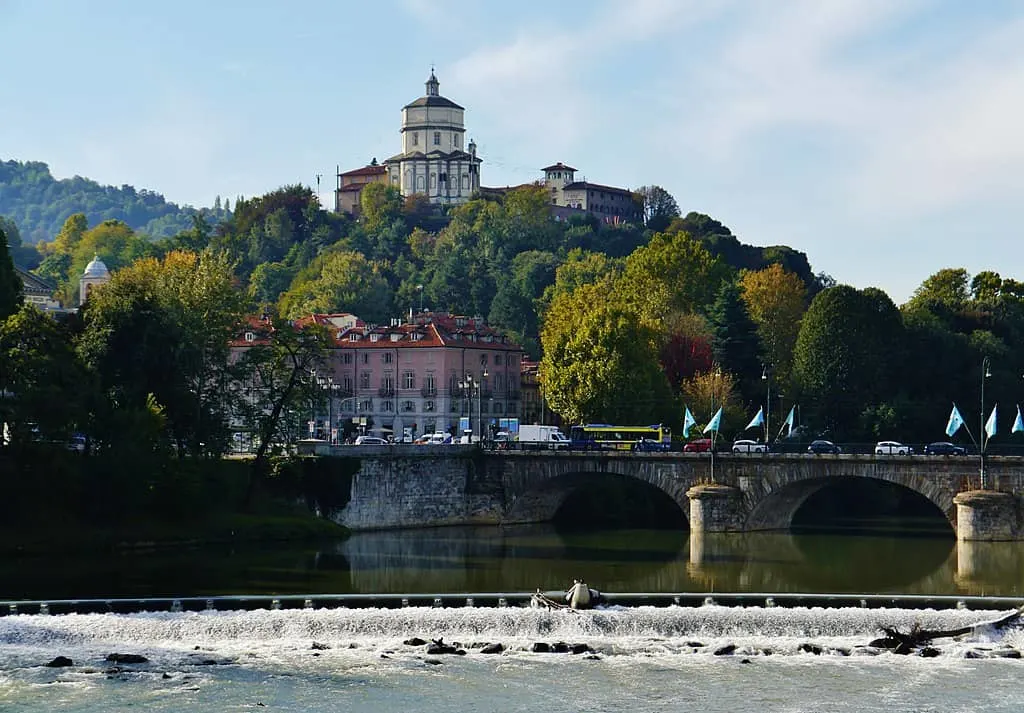 If you want to get the best view of Turin, then going to Monte dei Cappuccini is a must.
It's a short walk from the city centre, about 20 to 30 minutes and offers a fantastic view of the city. I went on a cloudy and great day but the view was still good. I'm told that if you visit when it's clear, you can see the Alps in the background.
As well as the view, you'll find a church at the top, which is worth checking out. There's also the National Mountain Museum too, which has some fascinating exhibits and details the history of mountaineering in Italy.
But the view is the main attraction and you certainly won't be disappointed once you get to Monte dei Cappuccini.
Turin Itinerary – Day 1
Walking tour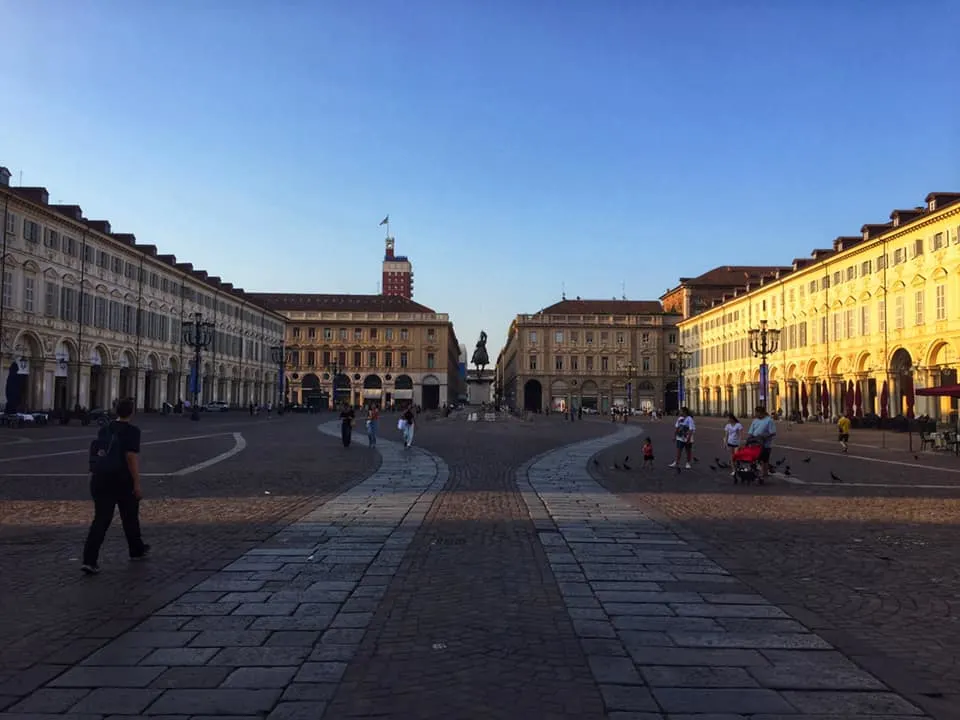 One of the first things I do, whenever I visit a new city, is to check into my accommodation, drop my bags off and head out to explore.
I tend to just walk in one direction and see where it takes me. I realise this isn't everyone's cup of tea, so a good way to get to grips with a city is to go on a walking tour.
The hostel I stayed at didn't organise their own tour, but you can book one online or ask wherever you're staying if they know any good ones.
The benefits of doing a walking tour are that you'll get a feel for the city as well as learn about the interesting history of Turin too.
Egyptian Museum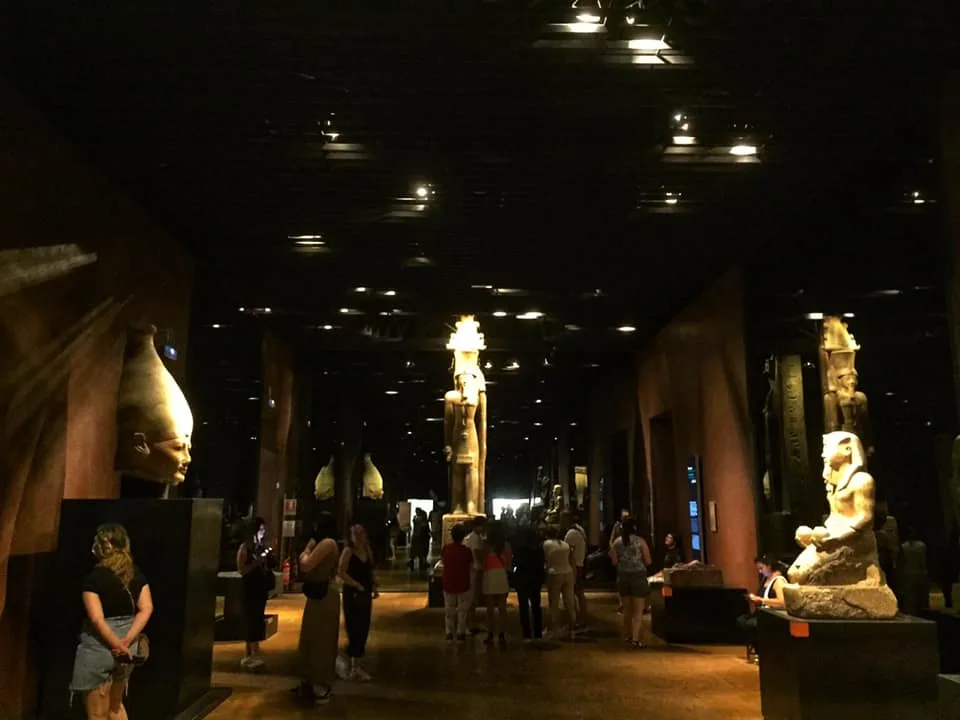 After your walking tour, your first port of call should be the Egyptian Museum. As far as I'm concerned, it's probably the best museum I've ever visited and I've been to a lot! Without a doubt, it's one of the best things to do during your 3 days in Turin!
It's no exaggeration to say that the sheer collection of artefacts is mindboggling. It's not just how many there are it's the quality of them.
Mummified remains, giant sarcophaguses, towering statues, tiny trinkets. There's even a reconstruction of a tomb that was once in Egypt! It's just phenomenal what you can see here. If you can't make it to Egypt, this museum is the next best thing.
It costs €15 to enter but it's worth every penny!
Mole Antonelliana
Mole Antonelliana is the symbol of Turin and an ideal place to visit after checking out the Egyptian Museum as it's a short walk.
The building was originally conceived as a synagogue but as the cost of constructing the building increased, they backed out of the deal and handed the project over to the city. It became the Museum of the Unification of Italy until that was moved to Palazzo Carignano in 1938.
Today, it's home to the National Museum of Cinema, which is worth visiting if you're a film or you want to see inside the building.
You can also take a lift to the top of the building where there is a viewing platform that gives you a decent view of the city. I didn't do this but I'm assured the view is great. The only problem is that Mole Antonelliana is the symbol of the city and it's not quite the same view without it.
Turin itinerary – Day 2
Palazzo Reale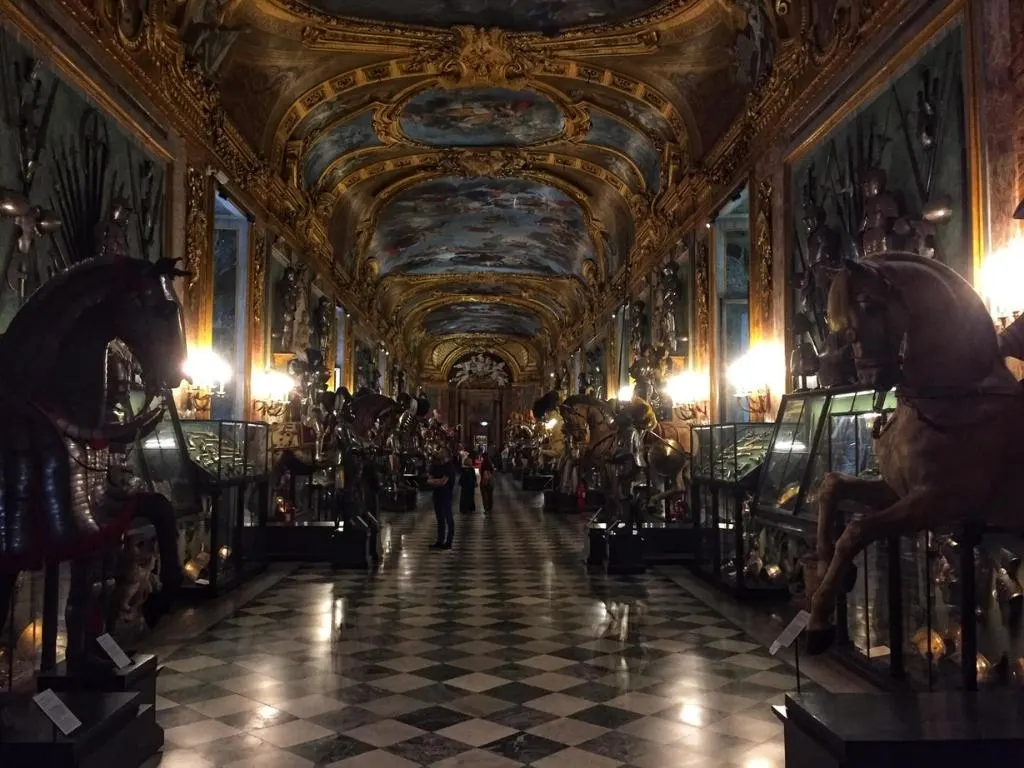 Palazzo Reale is one of the main attractions in Turin and a great place to start your second day in the city. It's best to get there early as the site is huge and there's a lot to see in the museum.
As I said above, it's the old Royal Palace, and as such, is full of ornate rooms with amazing beauty and artefacts. It can take your breath away at just how glamorous some of the rooms are.
My favourite of the Palazzo was the ancient ruins section which contains a lot of Roman and Greek statues as well as many others. It was exhilarating walking around and seeing all the different periods of history represented.
You have to check out the gardens as well. They are huge, beautiful and a great place to relax for a bit after you're finished walking around this massive building. It costs €15 to enter but it's well worth it!
Automobile Museum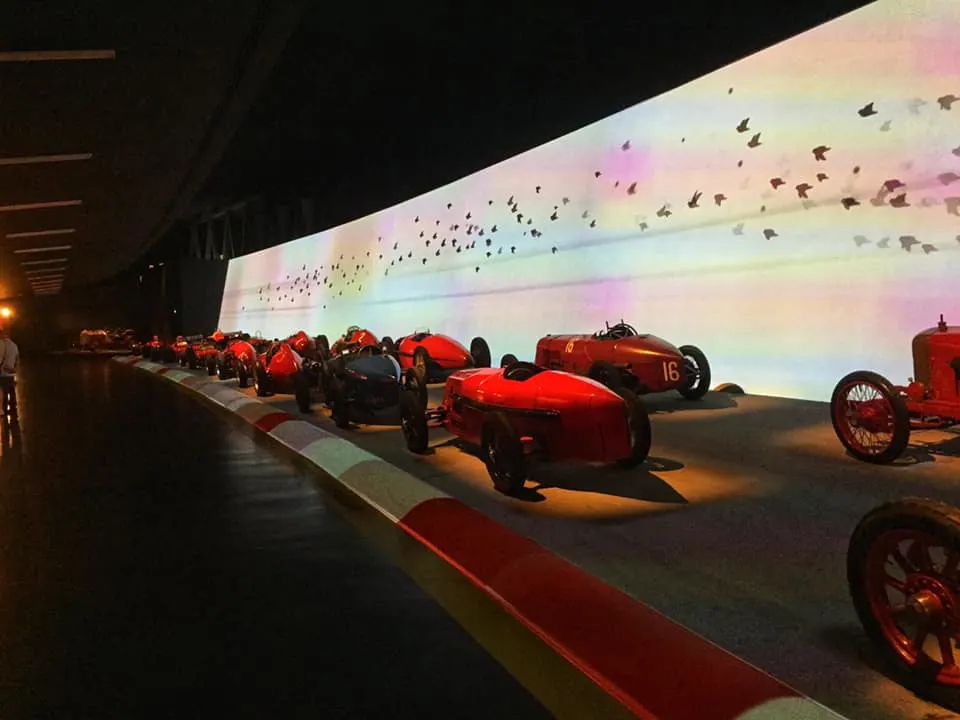 The Automobile Museum or, Museo Nazionale dell'Automobile in Italian, is the next museum on the list and the perfect place to visit if you love cars. They have a big part to play in the national history of Italy, so it's worth checking out even if you don't.
The museum isn't in the city centre, so you'll need to jump on the metro to get there. Head to Lingotto station, and the museum is a few minutes' walk away.
Once you're there, you'll find a museum that is packed full of cars and fascinating nuggets of information. I had a great time walking around admiring the various cars and learning about the rise of the motor industry, not just in Italy but the rest of the world.
Whether you're a car aficionado or not, the opportunity to see some Ferraris, Lamborghini's and F1 cars is too much to pass up. Entrance costs €15.
Monte dei Cappuccini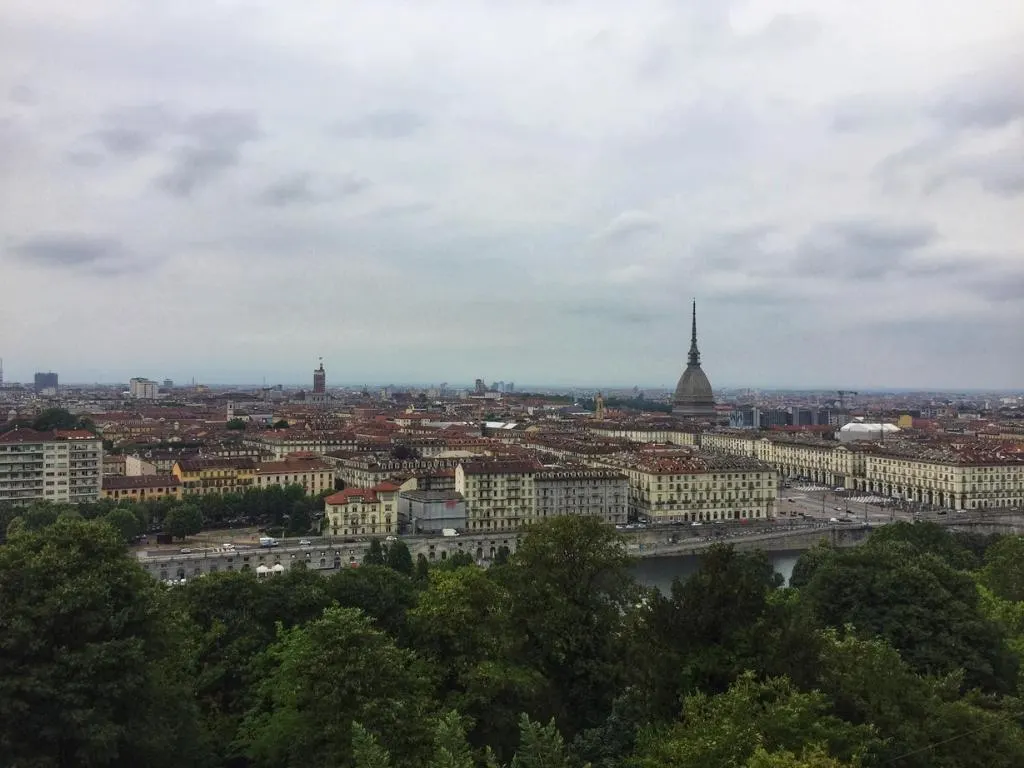 After two museums in one day, it's good to mix things up a bit which is why heading to Monte dei Cappuccini is a good idea.
It's a hill that's just outside the city centre and provides an excellent view of the city. This is probably the best place to go to get a perspective of the city. Superga is higher up but further away, so if you want to get a good picture of Turin, Monte is the place to go.
Walking there from the city centre takes about 20 to 30 minutes depending on where you're coming from. Once you're over the bridge, it's ten minutes to the top.
Once you get up there, take some time to appreciate the views and get some good pictures. There's a chapel up there too, and if you really want to visit another museum, the National Mountain Museum is also up there as well!
Turin Itinerary – Day 3
Parco del Valentino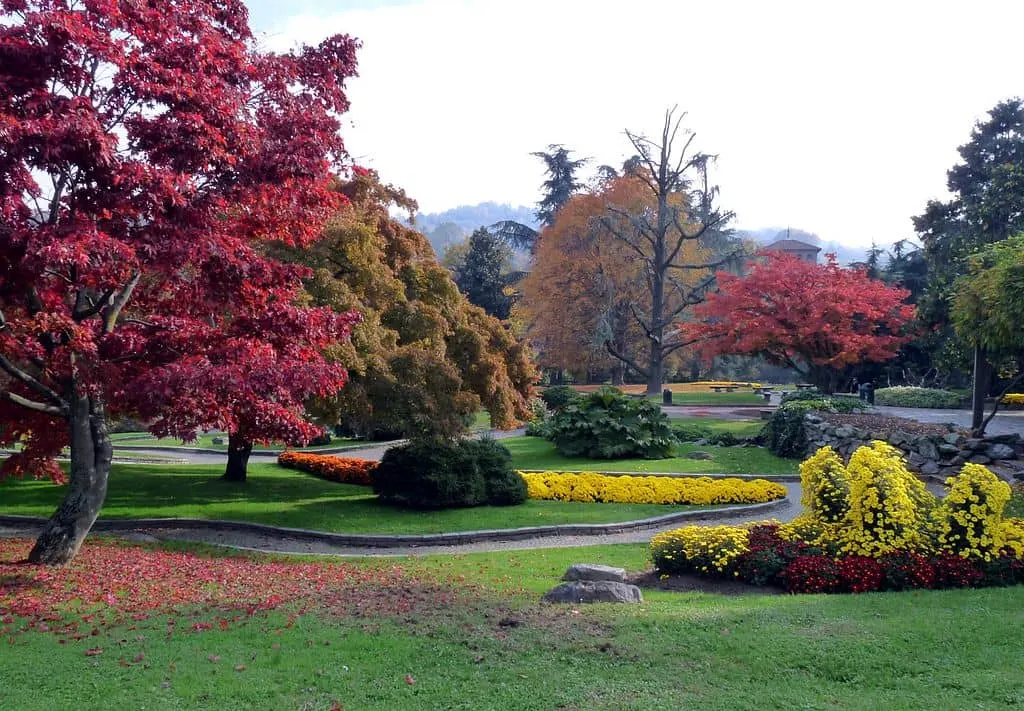 If you want to get a break from the hustle and bustle of Turin's city centre, then heading to Parco del Valentino is a good idea.
The park is located on the west bank of the Po and runs along it for a good while. It's a great way of seeing the city from a different angle and is also a peaceful place to go for a morning stroll.
If you walk down far enough, you'll come across Castello del Valentino, which is one of the residences of the Royal House of Savoy.
Walking the length of the park will bring you to the UNESCO World Heritage castle, which is an impressive sight in its own right. It makes the walk through the park to get there well worth it!
Basilica di Superga
Outside of the city centre and on a hill overlooking the city, is the Basilica di Superga. If you walk outside the city centre towards the River Po, you'll see it in the background.
Getting there is a bit of an issue. You can't walk there as it's far away but you can get a bus close by and then walk the rest of the distance.
Once you get to the top, you'll find the huge basilica which is worth checking out. This is also where the legendary Grande Torino team crashed into the hill in 1949 when they were flying back from Lisbon. There's a memorial at the basilica to the victims of the crash.
If you're a football fan, it's worth a pilgrimage to the top. It's also worth going up there for the view which is spectacular.
Shroud of Turin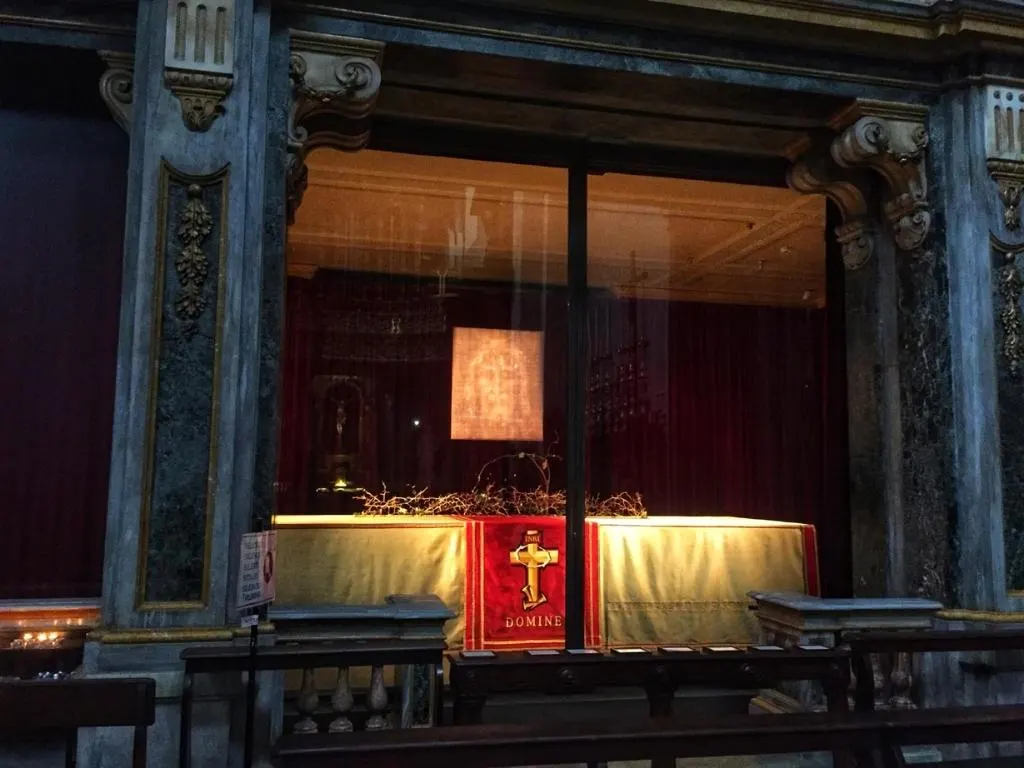 One of the most well-known things about Turin is the famous shroud that supposedly, bears the image of Christ. It's stated that the shroud is the one Jesus was wrapped in after his crucifixion and before his resurrection.
Whatever your religious beliefs, the small chapel that's home to the shroud is worth checking out.
While you won't see the exact shroud, you can see a replica of it that hangs in the chapel. The box that stores the shroud is located behind the chapel in the Palazzo Reale.
It's arresting seeing the shroud. I spent five minutes staring at taking it all in. Whether you believe it's authentic or not, it's an arresting experience nonetheless.
Other Places to Visit in Turin
Juventus Stadium – Juventus are arguably the biggest football team in Italy, so if you're a big football supporter, you'll want to check out their stadium. It's a bit outside of the city centre, but you can use the metro and bus to get there and visit the museum, do a stadium tour, or watch a match if you visit during the season.
Museo Nazionale del Risorgimento – This museum details the unification of Italy and is worth visiting if you're a history buff. It only costs €10 to enter, and although it's not as good as the other museums in the city, it's interesting to learn about the history of Italy.
Check out some more activities you can do in Turin by clicking the link below.
Turin Travel Tips
Where to Stay in Turin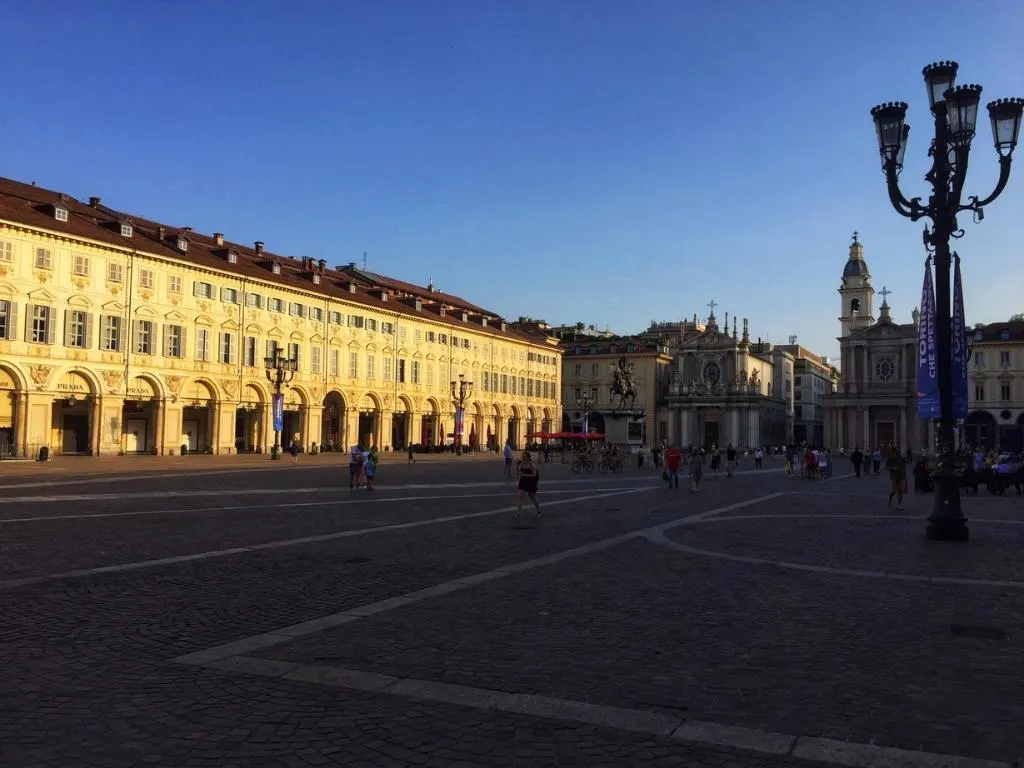 Turin is one of the biggest cities in Italy, and as such, you'll have no trouble finding somewhere to stay.
You can stay in hostels, a budget hotel or a more expensive hotel. Hostels are ideal for the budget traveller but there aren't as many as you would expect in Turin. You'll have a choice of three or five if you book in advance.
I stayed in Combo, which was well-located and very nice. I'd recommend it if you're looking for a hostel to stay in. Hotels are aplenty and it will just depend on your budget and where you stay.
You can choose to stay in the city centre or outside it. It's probably better to be in the city centre, as this is where everything is. But it might be cheaper outside of the centre.
I've included several hostels and hotels you should consider staying at during your trip to Turin in the table below.
| Accommodation | Description | Link |
| --- | --- | --- |
| Combo Hostel | Brilliant hostel not far from Palazzo Reale that serves breakfast and has great rooms. | Book Now |
| Tomato Backpackers | Ideal place to stay if you need to catch the train, as it's close to the station. Cosy hostel with everything you need! | Book Now |
| Bamboo Eco Hostel | Lovely hostel with everything you need that caters to the environment too! | Book Now |
Cost of Travel in Turin
Turin is one of the biggest cities in Italy, and as such, it's going to cost a bit more than other places. That said, I didn't feel like it was overly expensive while I was there.
My hostel was reasonably priced and you could eat out for a reasonable sum too. Getting food at Torino Market, for example, is one way of keeping costs down if you're on a budget.
Probably the biggest expenditure aside from accommodation and eating out will be tours or entry to museums. As there are a lot of museums, if you visit the majority of them, you're going to end up spending a fair amount of money. Especially as some of them cost €15 to enter.
Still, Turin isn't that expensive of a city and you can spend 3 days or more here without breaking the bank even if you decide to splurge.
The following prices are for the average travel budget. That is someone who is not going to splurge, but someone who will not be travelling on an ultra-frugal budget either.
These prices don't include what extras such as nights out at a bar/pub, club entry fees, souvenirs/clothing purchases, or tours might cost. You will have to budget extra for these purchases as they are 'non-essential!'
Here's a rough breakdown of essential travel costs in Turin:

Accommodation
Hostel: Dorm – €22-27; Private – €70-95
Hotels: €90-160
Rental Apartment: €70-130+

Food and Drink
Breakfast: Free-€10
Lunch: €5-10
Takeaway meal: €2-6
Pint of beer: €5

Transport
Single Bus Ticket: €1.70
Day ticket: €4
Multi-day (7-day) ticket: €17.50
Bus from airport to city centre: €6.50
Best Time to Visit Turin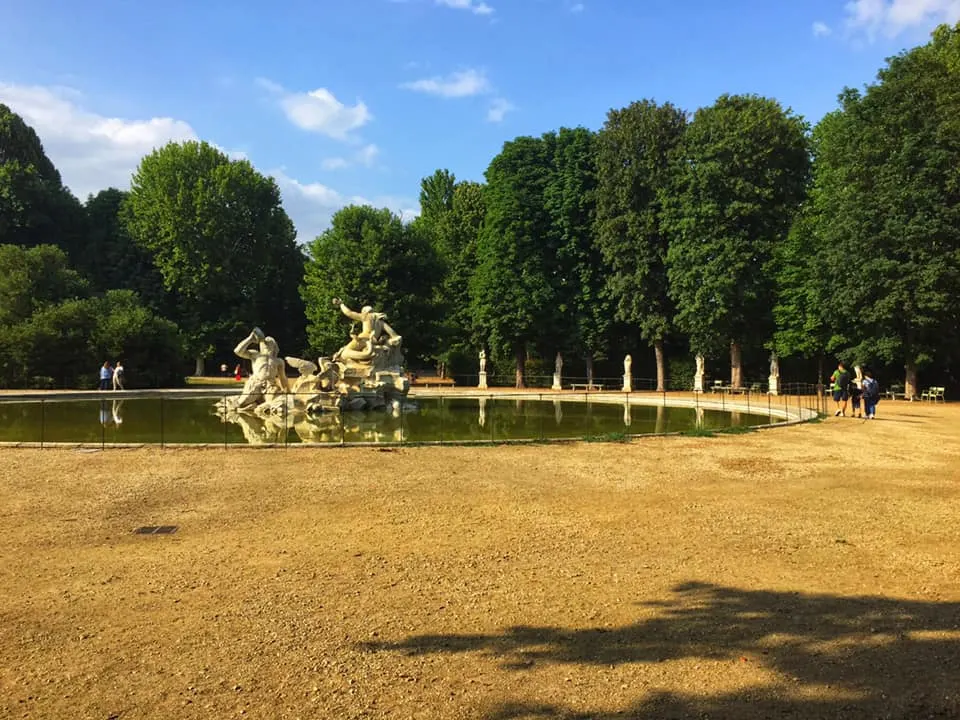 The best time to visit Turin is from April to June. This is when the weather isn't too hot and not too cold either. Turin can experience some extremes with winters being cold and the summers hot, as the below-average temperatures demonstrate.
I visited in June, and it was hot, sometimes too hot. Though, this is probably a better time to visit than July or August when it's likely to be hotter. If you visit from April to May, you're likely to get warm weather, but without the potential to see a heatwave.
Visiting in winter is probably not the best idea, as temperatures can plunge below zero. Unless you want to experience Turin in winter, or you're exploring the city before going skiing in the Alps, then either Spring or Autumn are the best times to visit Turin.
Turin in Spring
Spring is one of the best times to visit Turin. The weather's not too hot but you'll still get good weather and the later you go the better it will be.
Average temperatures from low to high: 2.7° – 20.7° C / 36.9° – 69.3° F
Turin in Summer
This is when the weather will be the hottest, and it can get hot in Turin. Days regularly in the 30s are not uncommon. If this doesn't bother you then it's a good time to visit, otherwise, spring or autumn might be better.
Average temperatures from low to high: 14° – 27.9° C / 57.2° – 82.2° F
Turin in Autumn
Autumn is a good alternative to spring or summer. It will be cooler than in the summer and at about the same temperature as in spring. The later you visit in Autumn, the more likely it is you'll experience rain, so you have to take that into consideration too.
Average temperatures from low to high: 1.9° – 23° C / 35.4° – 73.4° F
Turin in Winter
Turin can get cold in winter, sometimes very cold. Unless you're planning on skiing in the nearby Alps, or you just want to visit in winter, it might be best to plan your trip for the other months when it's warmer. You'll need to consult an Italy packing list as well, to ensure you have the right clothes for the conditions.
Average temperatures from low to high: -2.5° – 9.1° C / 27.5° – 48.4° F
How to Get Around Turin
Turin is a big city but it's not too difficult to get around. You can walk to most of the main sites in the city without much difficulty.
This is what I did and there were no issues. A lot of the main attractions such as the Egyptian Museum, Palazzo Reale and Mole Antonelliana are within walking distance of each other.
If you want to go further afield to Superga Hill or to Monte dei Cappuccini (although Cappuccini is easy to walk to), then you'll need to use the public transport system in Turin.
The city does have a metro system but it's just one line and doesn't cover every part of the city. It takes you to most of the main sites, but you'll need to use the bus if you want to go further afield.
To get to Superga, for example, you'll need to use a bus. The same if you want to visit Juventus Stadium, as the metro doesn't take you there.
Turin also has a tram system that covers the city centre. This is a good option if you want to get around quicker and save your feet.
If you're looking to go a bit further, then travelling Northern Italy by train is straightforward. The high-speed rail connections between Milan, Genoa and Bologna make it easy to see these cities. While a slower service can take you to places like Bergamo, Parma and Modena.
If you're staying for more than 3 days, then using the excellent rail links to other cities is a great way to spend one of the days.
Frequently Asked Questions
Is 3 Days enough for Turin?
Three days in Turin is just about enough time to see the majority of the city. If you want to visit all the museums in the city or see some of the sights outside of the centre, then five would be better. But you can see more or less the whole city in three days.
How Many Days Do I Need in Turin, Italy?
You'll need at least three days to see everything in Turin. The city is big and there are lots of places to visit. Any less than three days will see you rushing around to fit everything in.
Need Travel Insurance?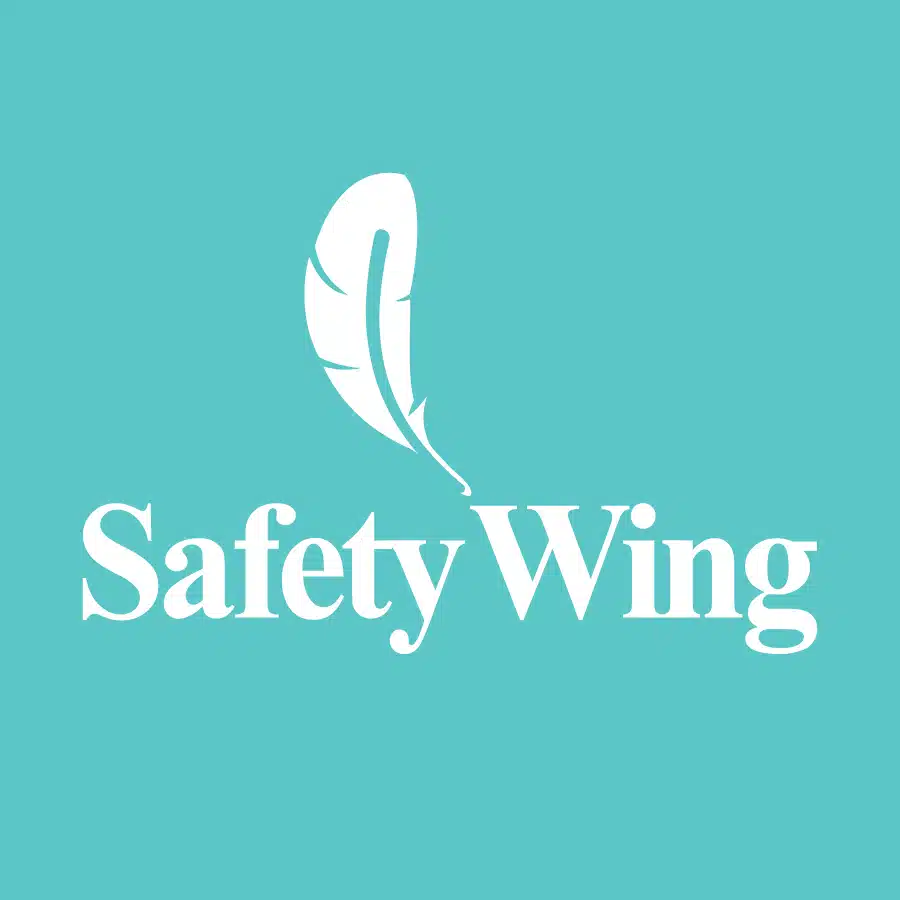 SafetyWing offers coverage that will give you peace of mind while you're on the road. If you want to protect yourself while you're on the road, then click the image to take a look at the options available to you.
Looking For More City Guides?
3 Days in Rome – An itinerary that will allow you to see as much of the eternal city as possible in three days!
3 Days in Palermo – Check out the underrated and beautiful city of Palermo with this itinerary!
Sicily Road Trip – A brilliant road trip around one of Italy's most beautiful places!
3 Days in Bologna – Why not spend some time in one of the most underrated cities in Italy after you've visited Turin?
3 Days in Nice – Nice isn't too far from Turin and if you're looking to head to the beach, it's a good place to visit afterwards!
Tom is a travel addict who first left England to spend a year Down Under. Not satisfied with this, he then went to New Zealand, about as far away from home as he could get. He is now planning his next adventures in Europe and Canada while maintaining this blog. Check out the about me page to learn more!