A Sicily road trip is the best way to see one of the most beautiful parts of Italy. Sicily is a beautiful place and travelling in a car is the best way to see it.
Palermo and Catania are two incredible cities you have to check out on your Sicily trip. They are full of fascinating sights, ancient history and scars from the recent past.
As well as that, there are plenty of other things to do while driving around Sicily. You can hike up Europe's most active volcano Mt Etna, relax at the numerous beaches or check out the wide array of ancient ruins in places such as Agrigento and Taormina.
My Sicily itinerary takes you around the island to many of these incredible places and more. There's no doubt that renting a car is the best way to get around allowing you to tailor the trip to your own needs and desires.
If you want to know where to go, what to see, where to stay and have a rough idea of how much all this will cost, then read on!
Disclosure: This article may contain affiliate/compensated links. For full information, please see our full disclosure policy.
Sicily Road Trip
Quick Sicily road trip itinerary
Distance – 881.7 km (547.8 miles)
Time – 11 hours (total driving time)
Day 1 – Palermo to Cefalù 69.1 km (43 miles)
Day 2 – Cefalù to Messina 161 km (100 miles)
Day 3 – Messina to Catania 95.9 km (59.5 miles)
Day 4 – Catania to Syracuse 66.7 km (41.4 miles)
Day 5 – Syracuse to Agrigento 208 km (129.2 miles)
Day 6 – Agrigento to Trapani 174 km (108.1 miles)
Day 7 – Trapani to Palermo 107 km (66.4 miles)
Before setting off
Before you do any road trips in Italy, it's best to have as much planned out as you can. The most important of which is your vehicle. Without one, there's not going to be much of a road trip!
You could either drive your own car or rent one when you arrive in Sicily. Whichever one you do probably depends on how far away from Sicily you live.
It's possible to drive from almost anywhere in Europe to Sicily. But unless you live in Italy, it's going to be a long drive there and a long one back too.
If you're going to be in Sicily for a few days to a week, it's better to fly there instead. Unless you're within a day's drive of Sicily, it's a long drive just to get there. Never mind driving all the way back again.
Flying in and renting a car is the better option in this scenario. If you're renting a car, make sure it has all the relevant paperwork, safety gear and is in good shape before you set off!
My recommendation: You can book a rental car directly with companies, but my advice would be to use Rentalcars.com instead. They are a comparison website, which takes all the prices from the main rental car suppliers and gives you the best price. You can often get an upgrade free of charge when you go to pick up your car too! Click here to book your rental car.
Important info
Driving in Italy can be a challenge due to the size and length of Italy and the different driving styles from other parts of Europe and the world.
Sicily isn't the biggest island, so getting around isn't a problem. But Italian drivers can be more impatient and reckless than you might experience elsewhere. Another important thing to remember is that you drive on the right-hand side of the road in Italy.
This is arguably the most important point to remember.
It can be tiring on road trips, so if you feel tired while driving, take a break. Although driving in Sicily doesn't involve long distances, you can get tired if you're behind the wheel for large parts of the day.
If you feel you might be tired or flagging, then have a break and take a rest for a while. It's better to get to your destination a bit late than risk causing an accident!
No road trip should be done at the expense of safety. This includes keeping yourself well-fed and hydrated during your trip. Check out my road trip food ideas to ensure you've got all the food and drink you need during your trip.
Before doing any road trip, ensure that you have proper travel insurance! I use SafetyWing to keep me safe on the road, it's designed for backpackers and adventurous travellers.
You never know what can happen on the road. Keep yourself protected against all eventualities! Click here to get a quote!
Essential items to pack for a Sicily road trip
Compiling a packing list for Italy is important before you visit Sicily. It's useful to know what you should take to the country and that can vary depending on where you are and what time of the ear you visit.
Sicily is the southernmost part of Italy, so it's hotter than most of the rest of the country. This means you'll need to pack sunscreen and lighter clothes than you would need if you're visiting places in the north of Italy for example.
Still, if you visit during the winter, you'll need a jacket and warmer clothes. But during the summer, shorts and a t-shirt and loose-fitting clothes are best. Don't forget to pack clothes for swimming either as there are plenty of beaches in Sicily to check out!
Below are a few items you can find on my road trip packing list, I recommend you take on your road trip in Sicily, to make the drive that little bit easier!
Why you should do a Sicily road trip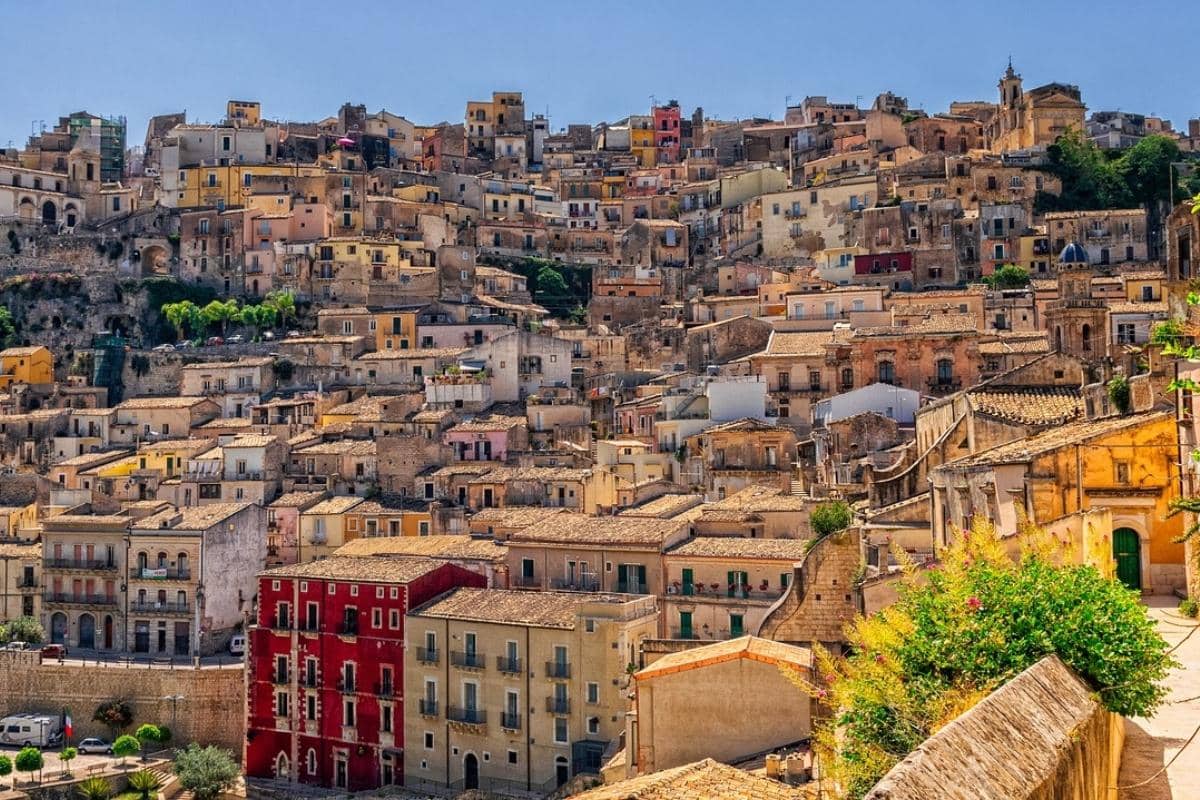 The answer to this question is simple:
Sicily is amazing.
Italy is a beautiful country and no matter where you go, you're almost guaranteed to visit some incredible places. But Sicily has an abundance of them, which makes it a fantastic place for a road trip.
It's rich in culture, history and fantastic sights. From Palermo, Catania and Messina, to the beautiful landscapes of Cefalù and Mt Etna, Sicily is an incredible place to visit. If you're looking for an interesting honeymoon destination in Europe, then this itinerary will provide plenty of adventure!
The good thing about driving in Sicily is you can see the island in a week or a little bit more. It's not the biggest island and despite all, there is to see, you can see a lot in a week.
This makes it an ideal place to go for a trip in Europe for a week or a little longer.
If you love beautiful sights, places with lots of history and some incredible cuisine, then you'll love Sicily. The best way to see it all is in a car and that's why a Sicily road trip is a must if you want to see all this incredible island has to offer.
Where to stay in Sicily
One of the best things about visiting Sicily is that there's no shortage of places to stay on the island. Tourism is a popular activity here and you'll have a pick of places to choose from wherever you visit.
In the big cities of Palermo, Catania and Messina, you'll have no issues finding a hostel or hotel. It might be trickier in smaller places such as Agrigento, but as long as you book in advance and don't leave it to the last minute, you should be fine.
No matter where you travel or when you visit, you'll be able to find a range of places to stay in Sicily from hostels to budget hotels. Another good thing about Italy is that prices are reasonable, especially in this part of the country.
You won't have any difficulty finding somewhere to stay that won't cost you a fortune!
Places to visit on a Sicily road trip
With so many places to visit in Sicily, you're spoilt for choice when it comes to planning your road trip itinerary. The problem is unless you have a lot of time, you can't visit every place on the island.
I've decided to make life a little easier for you and list five of the best places you have to check out on your Sicily itinerary!
Mt Etna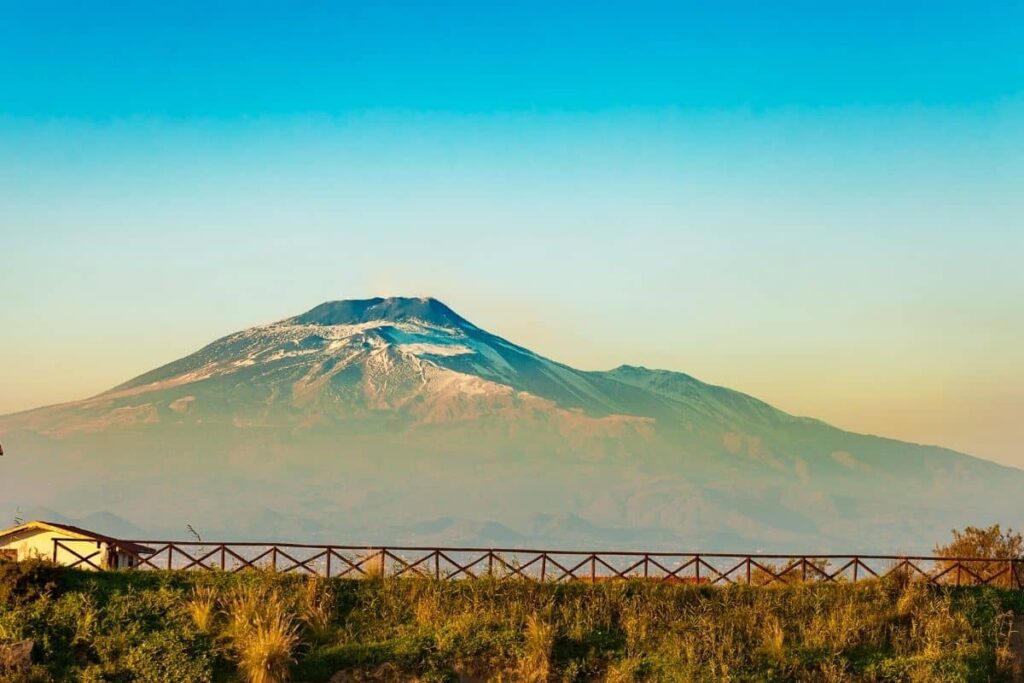 Mt Etna is one of the most well-known places in Europe and it's somewhere you have to check while you're doing a road trip in Sicily.
The volcano is one of the most active in the world and as such, it's unlikely you'll be able to go right the way to the top for obvious reasons. However, you can walk in one of the many hiking trails to be found in Etna Park.
You'll get to see the fascinating landscape in the vicinity of the crater, which resembles a lunar surface in some places.
If you visit during winter, you might be able to go skiing on the slopes of the volcano! An incredible;e experience you shouldn't pass up if you get the opportunity.
Catania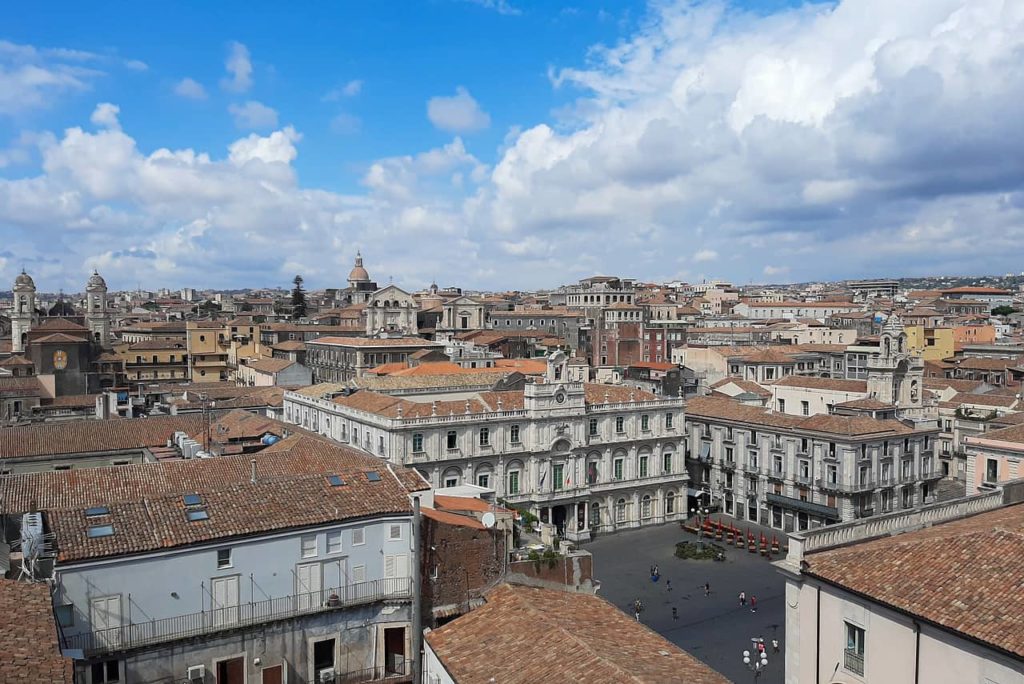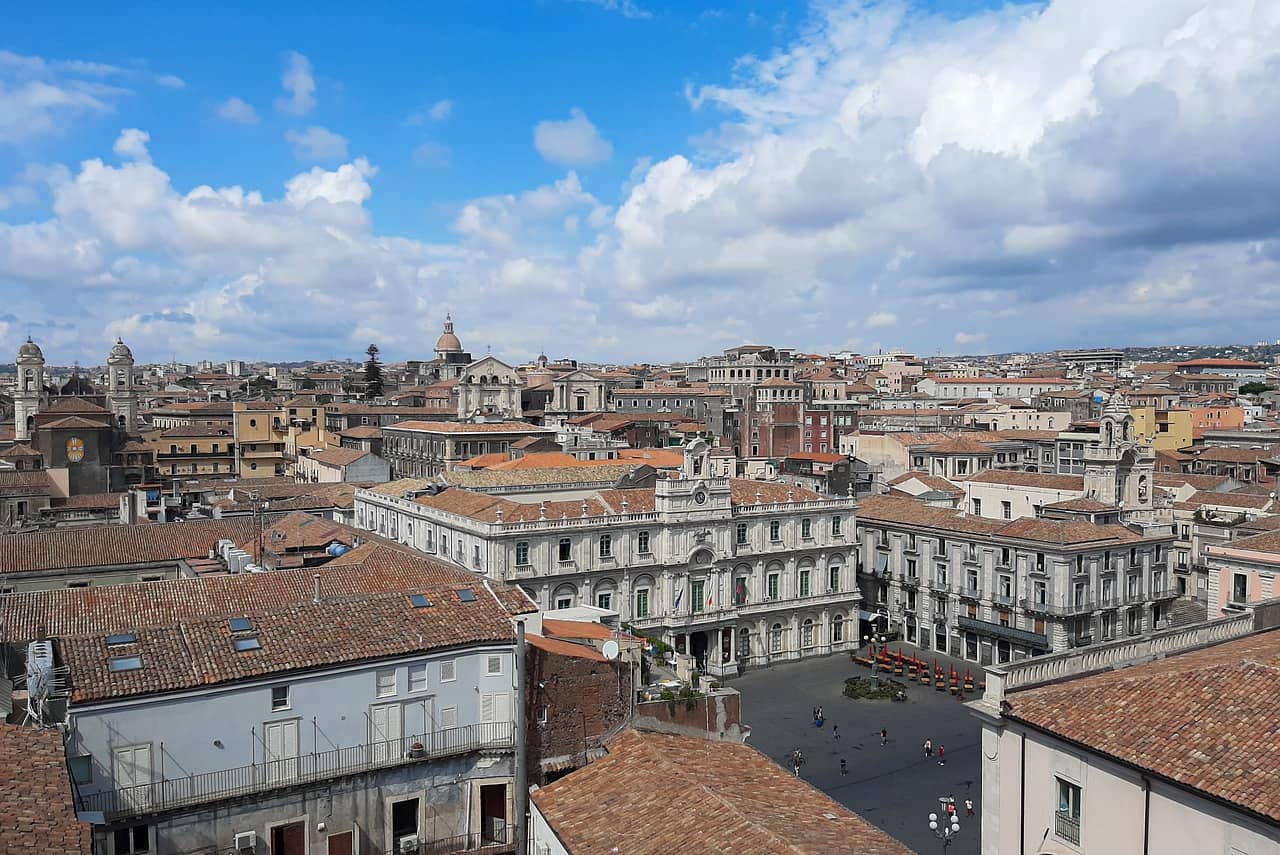 Along with Palermo, Catania is one of the two main cities in Sicily. While you're on your road trip, you can't visit Sicily without checking out Catania.
The city sits in the shadows of Mt Etna and is a must-stop along the way if you want to get up close to the mountain. Still, there are plenty of things you can do in the city too.
Visiting Piazza del Duomo is one of these things. The square is home to an impressive cathedral, Cattedrale di Sant'Agata, while you can get some incredible views of Etna from the dome of Chiesa della Badia di Sant'Agata. You can also explore some Roman bathhouse ruins too!
If you want to relax for a bit, you can. A trip to the beach at Lido Azzurro is one such activity. It's a lovely stretch of sand that offers some great views out to sea. You can also visit the Roman Theater which was believed to have been built in the 2nd century CE.
Palermo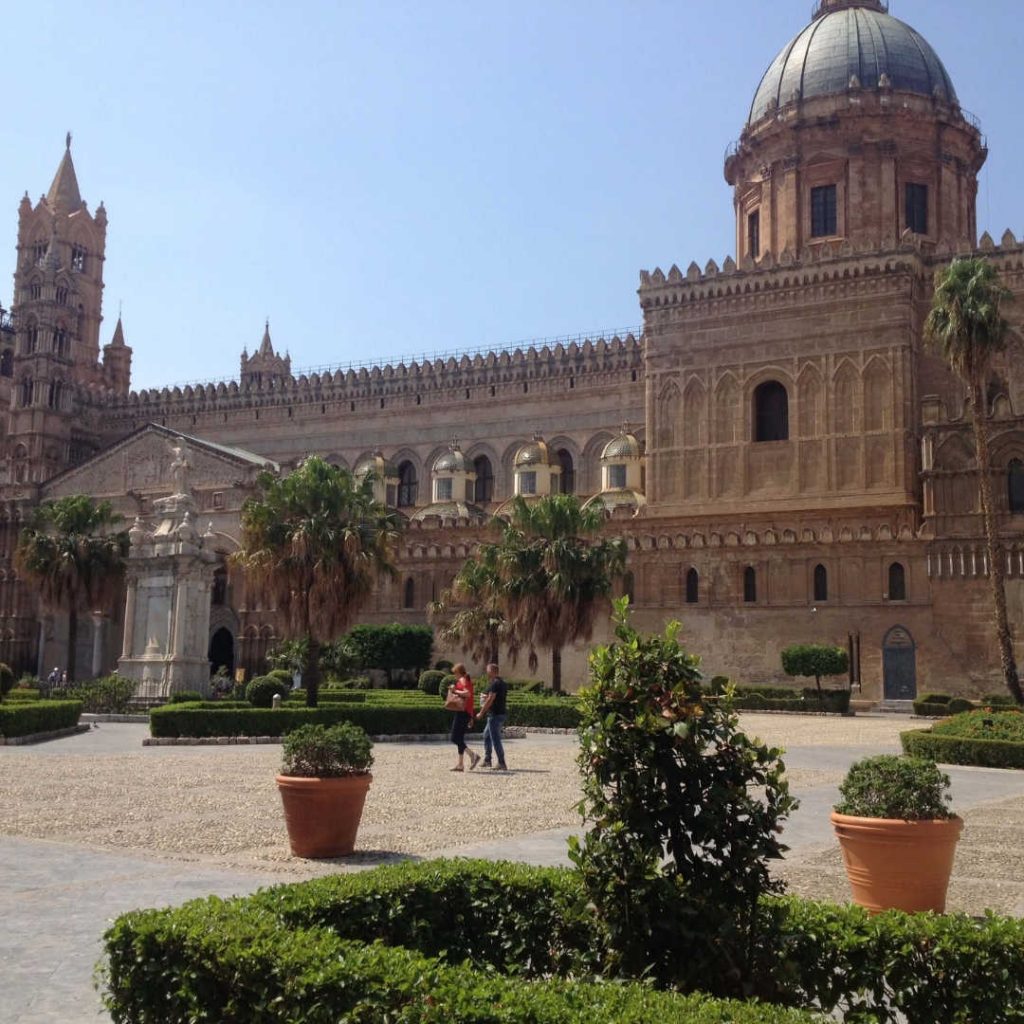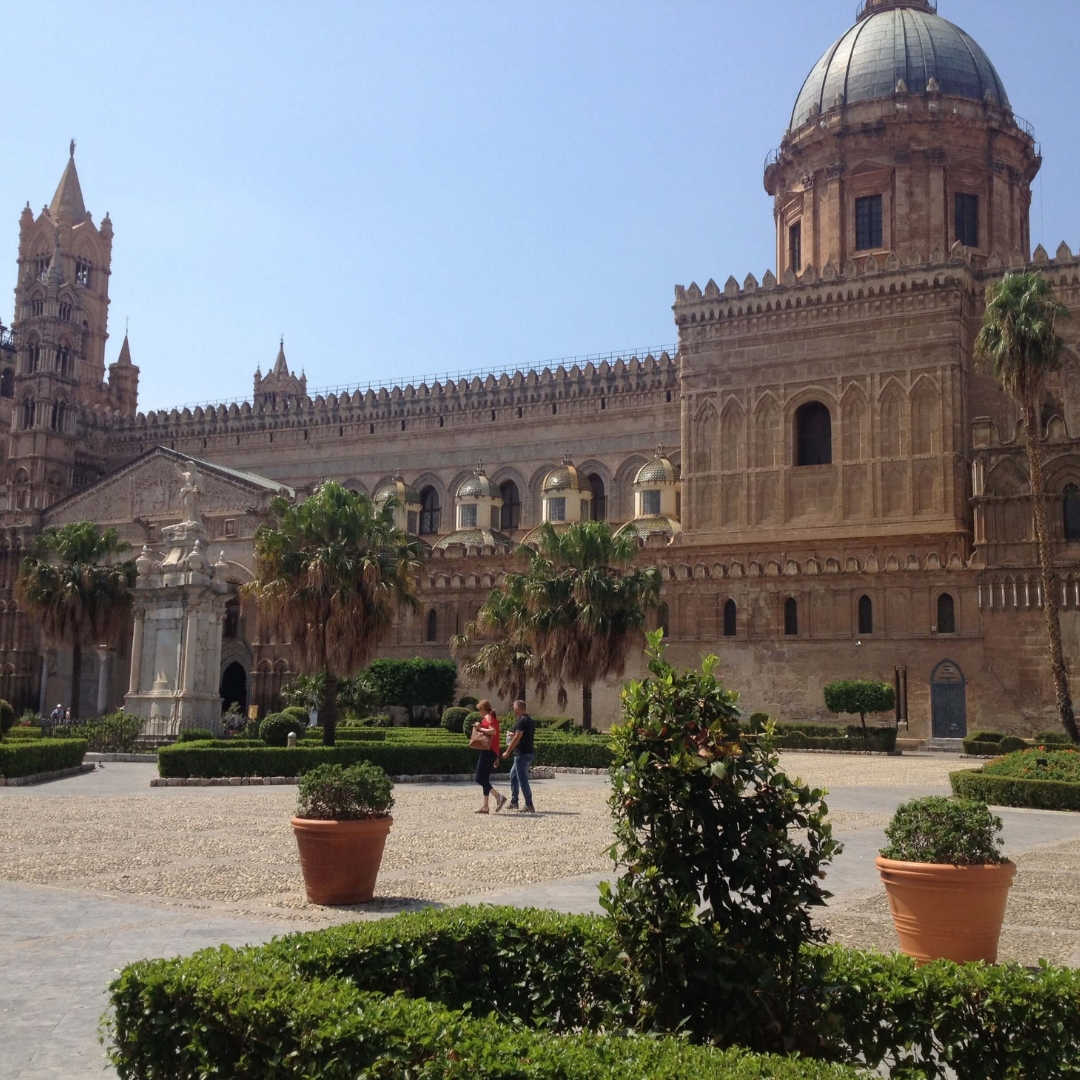 Palermo is the biggest city in Sicily and likely the start and endpoint of your road trip. Not only that, but it's a fascinating destination that has a lot to offer. I spent 3 days in Palermo and enjoyed every second of it!
The bonus of starting or finishing your road trip in the city is that you can have the necessary time to explore the city. It's a delight if you love walking around and finding beautiful places to visit.
The cathedral, La Zisa and Quattro Canti are all marvels of architecture that have to be seen to be believed. Then you have quirkier attractions such as the Capuchin catacombs which contain mummified remains.
If that's a bit too macabre for you, the beach at Mondello awaits. But perhaps one of the most interesting things to do in the city is to explore the city's murkier past with the Mafia. There are multiple tours you can do to understand the past and present of the mafia's influence on Palermo.
Agrigento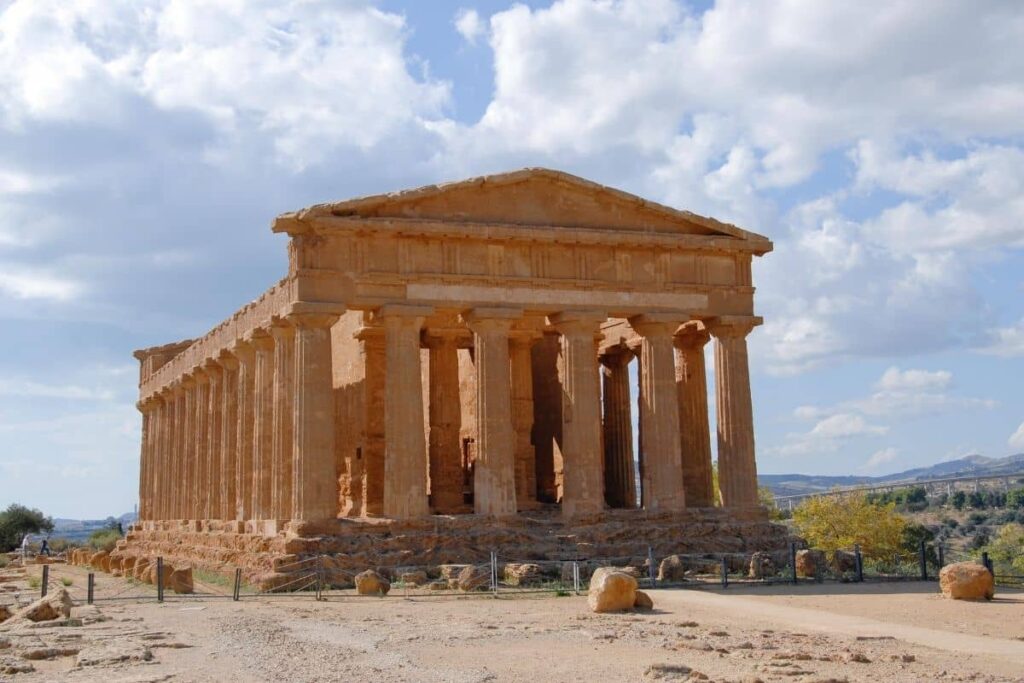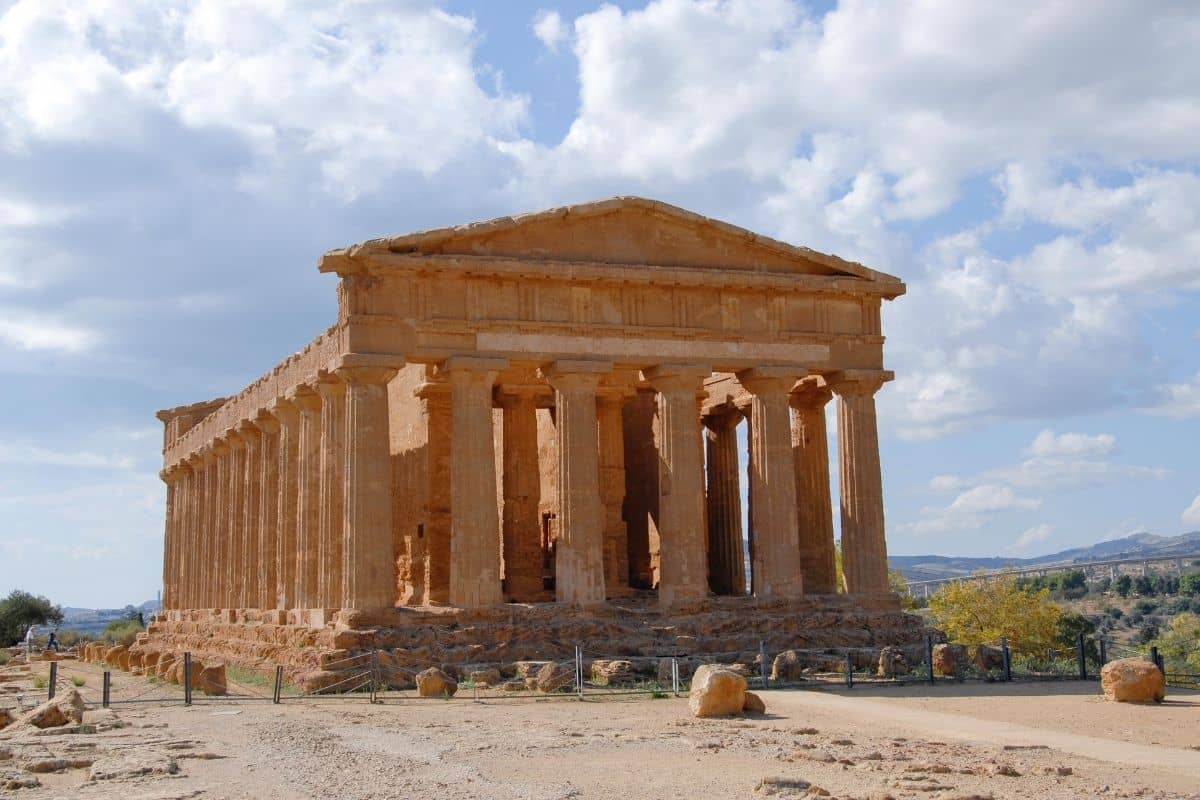 If you're a history lover, then Agrigento is a place you have to visit while driving around Sicily.
Agrigento is one of the oldest cities in Sicily and is home to some of the best collections of ancient temples you'll ever see!
When you're here, exploring the temples is a must. As well as that, visiting the archaeological museum is another must. You'll learn about the history of Agrigento and its role in Sicily's past.
You'll also find some great beaches at Agrigento too. If you've had your fill of exploring ancient temples and ruins, relaxing by the beach is a great way to spend the remainder of the day!
Syracuse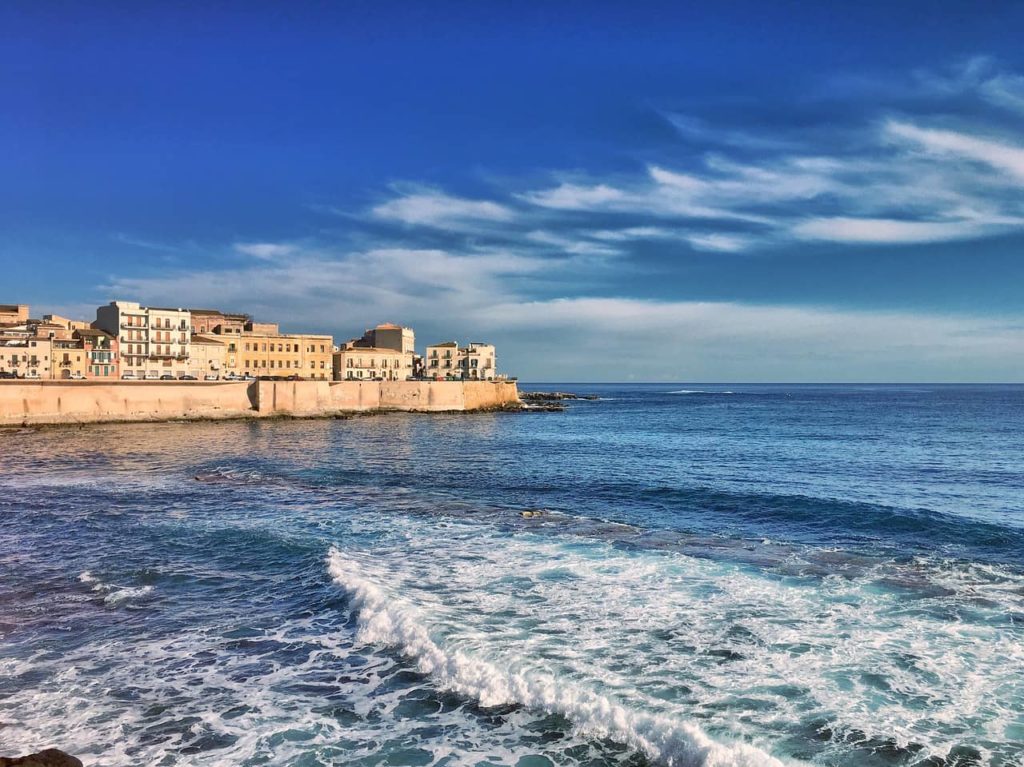 Syracuse is one of the most underrated places you can visit in Sicily.
It may not jump out at you when you consider doing a road trip in Sicily, but there's a lot to see and do here. Syracuse has been an important place throughout history and this is reflected in the make-up of the city.
Strolling around the old town of Ortigia, you'll find lots of beautiful buildings, narrow streets and the amazing Castello Maniace. The Parco Archeologico della Neapolis is another example of the riches of the city. A 5th-century theatre built by the Greeks, it's still impressive to this day. You can even watch a show too!
If you really want to check out an unusual historical site, then the Jewish Quarter is the place to go. Here, you'll find the oldest mikveh (a ritual bath) in Europe. Amazingly, the baths were only rediscovered in 1980 when the old synagogue was being renovated. Today, you can take a guided tour and marvel at their beauty.
Things to do while driving around Sicily
The great thing about visiting Sicily is that there's so much stuff to do here you'll never run out of things to do.
Sicily is a haven for every type of traveller. You can go on some incredible hikes, including getting up close and personal with Mt Etna, while if you want to relax at the beach, you have plenty to choose from.
Below are a couple of suggestions for things to do in Sicily that you should try while you're on the island!
Hike
As I mentioned above, Mt Etna is a great place to go hiking in Sicily. You'll get to see the volcano up close and get some fantastic views of the rest of the island as a result.
But it's not just Mt Etna where you can go hiking, there are plenty of other places too.
Hiking to the top of La Rocca, which overlooks the beachside town of Cefalù, is one such place. It's a great little hike and the reward is some stunning views and amazing food once you're back into town.
A more sedate hike you can do is a loop around the small town of Milazzo. This will take you through olive groves, the ruins of a chapel and even some hot springs too. It's a different type of hike to the others and offers a chance to see some of Sicily's beautiful countryside.
Go to the beach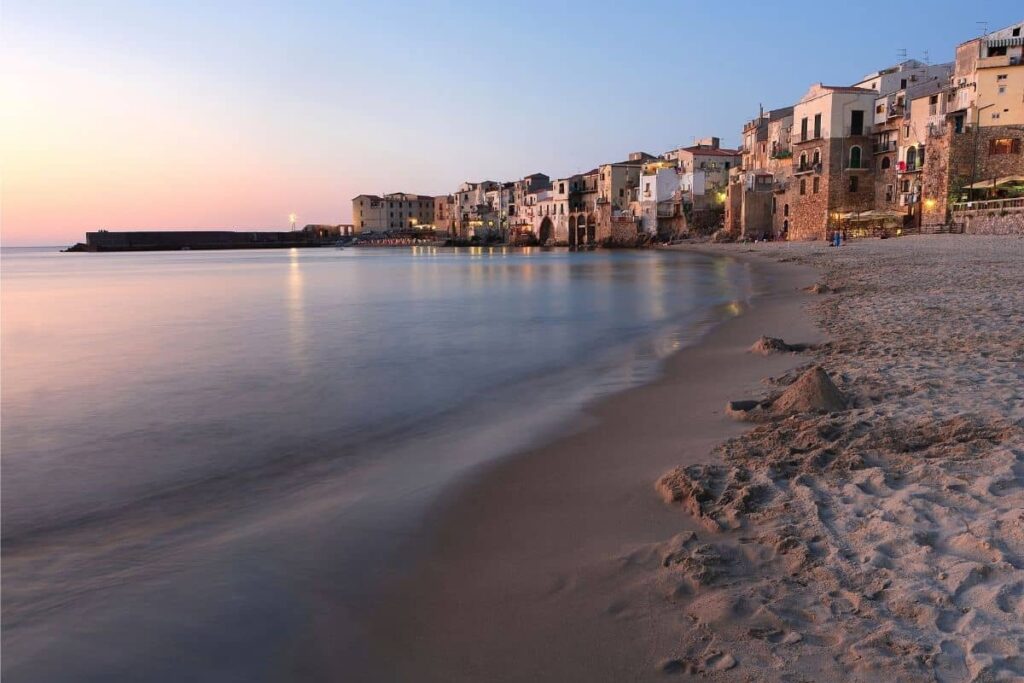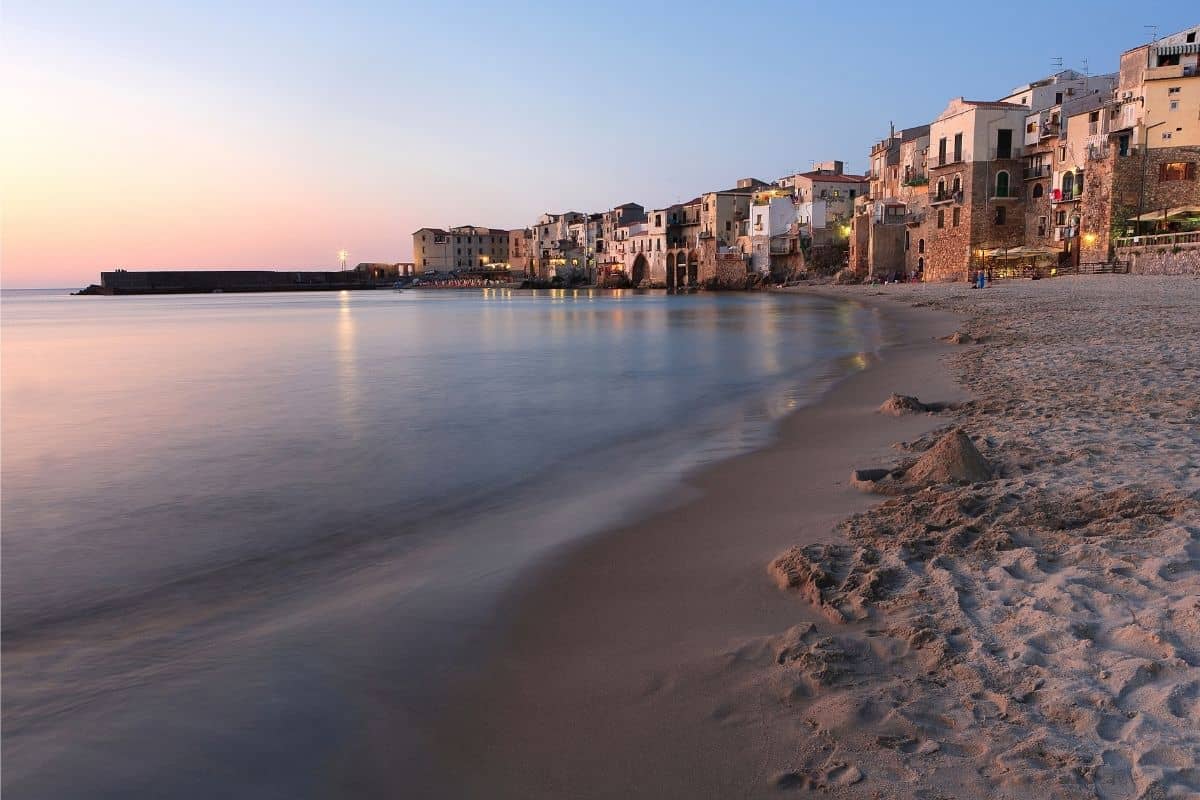 As well as great hikes, Sicily also has great beaches too.
Mondello outside of Palermo is a good one to check out. It's outside the city, but it's worth the drive with some great views and is a nice relaxing place to spend the day at.
Again, Cefalù is an excellent place to visit if you want to relax at the beach. The views here are beautiful, and it's one of the best beaches in Sicily for families too. Though it can get busy during the summer months.
Finally, perhaps the most scenic place in Sicily is Scala dei Turchi. It's a white staircase-like formation that's stunning and just dying to be explored. It's close to Agrigento and is a must-stop before or after you visit the town!
History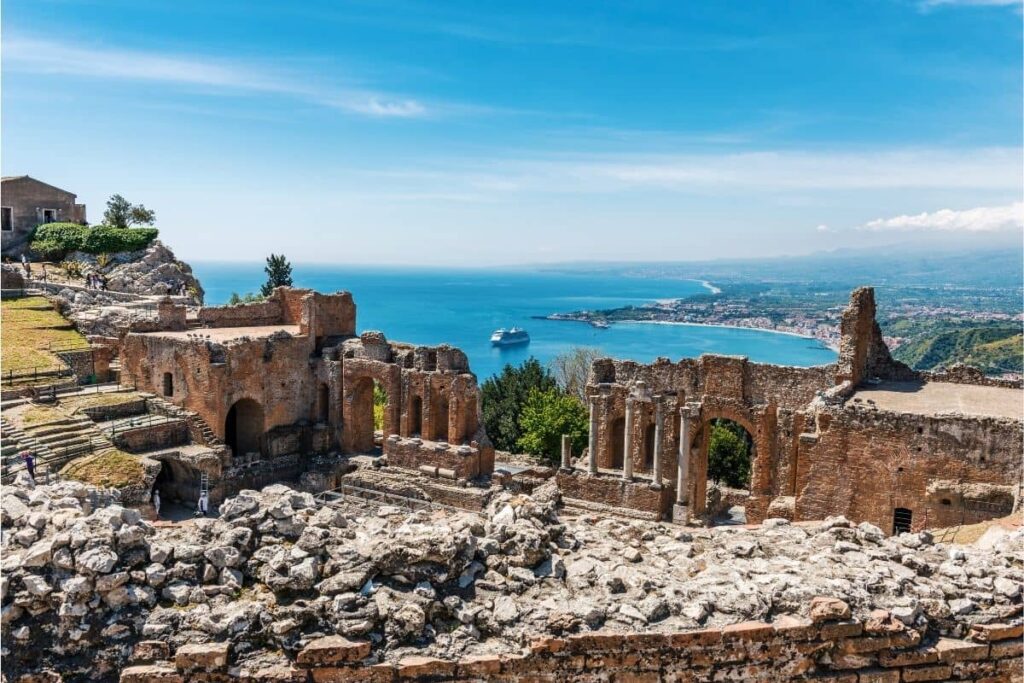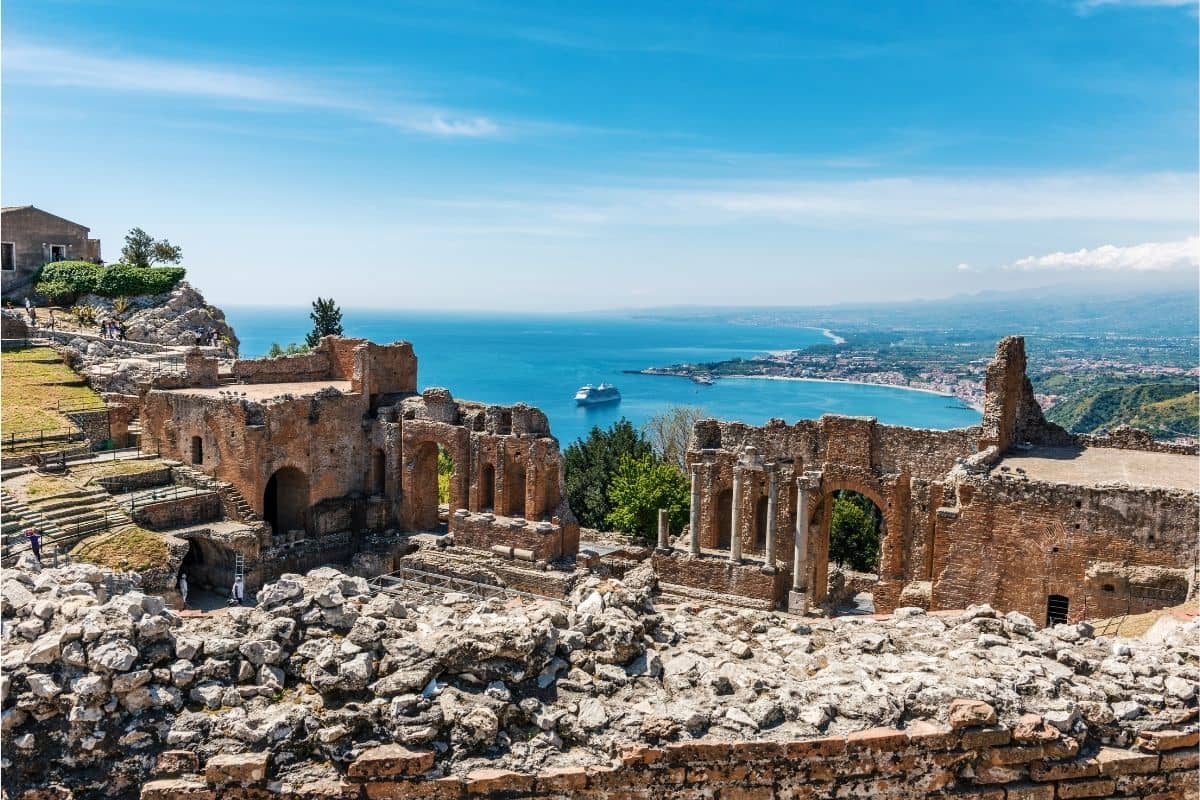 This is quite a broad category but there's so much history in Sicily it's hard to narrow it down to one factor.
The churches here are numerous and splendid. No matter what city or town you visit you'll come across some incredible ones. You'll also find many ancient temples too, which have to be seen to be believed, especially the ancient Greco-Roman theatre in Taormina.
You also have a history of a more modern kind too. Sicily is infamous for its relationship with the mafia and Palermo was the hub of this for decades. A mafia tour, while you're in the city, is a must to understand the past and present of the Mafia's influence in the city.
If you have any interest in history whatsoever, Sicily is a fantastic place to visit!
Example Sicily road trip itinerary
This Sicily itinerary is an example of a road trip you can do on the island. You don't have to follow it to the letter, so you can pick and choose which places appeal to you.
You can do the route in reverse, start from a location or go to different places. It's up to you. This example is to give you an idea of a route and the kind of places you can visit.
Day 1 – Palermo to Cefalù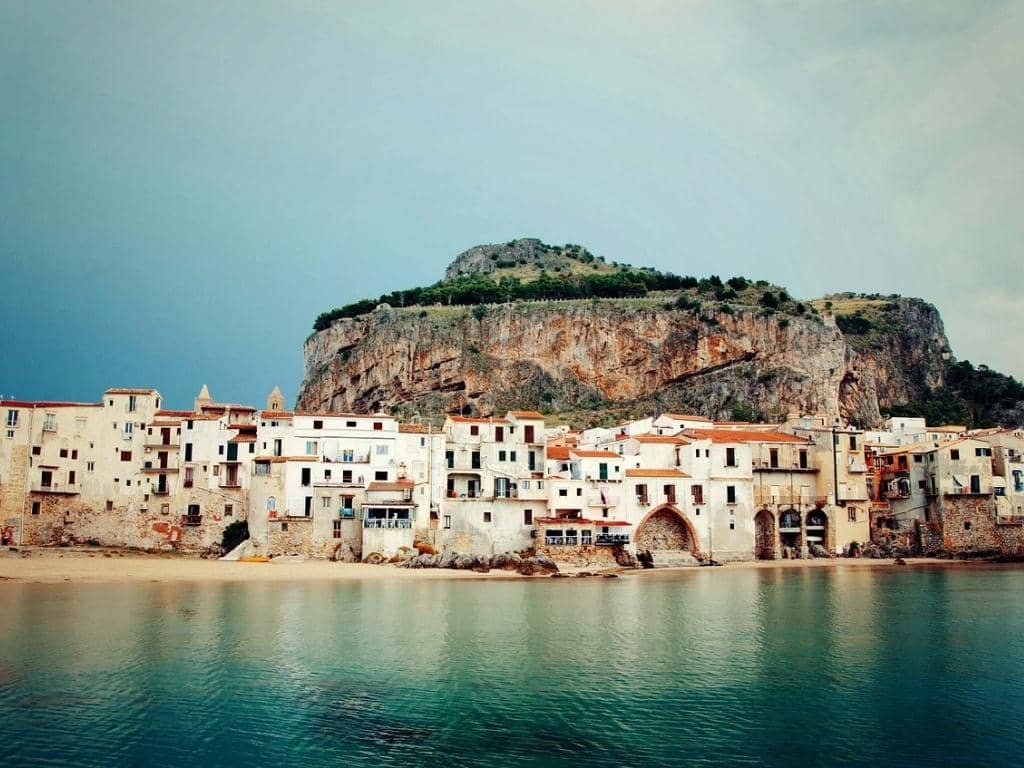 Distance
69.1 km (43 miles)

Time without stops
1 hour
The first leg of the road trip takes you from Palermo to Cefalù over a short distance of 69.1 km (43 miles). This gives you a few options.
You can either spend most of the day exploring Palermo, take the opposite approach and spend most of it in Cefalù, or you can spend half in Palermo and the other half in Cefalù. My advice would b to spend some time in Palermo before you go.
This depends on the schedule of your trip. If you have a day or two before you start the road trip, then use those days to see Palermo. If you have some spare time after the end of the road trip, then I'd use those days to check out Palermo.
Whatever you do, you don't want to visit the city without seeing as much as you can. It's an incredible place to visit.
When it comes to this leg of the journey, you should make a one-way drive straight to Cefalù and spend as much time exploring the town as you can. It's a beautiful place and you'll have a fantastic time either relaxing at the beach or heading to the top of La Rocca.
If either of these things sounds appealing to you, then spending most of the day in Cefalù is a good idea. You won't regret it!
Day 2 – Cefalù to Messina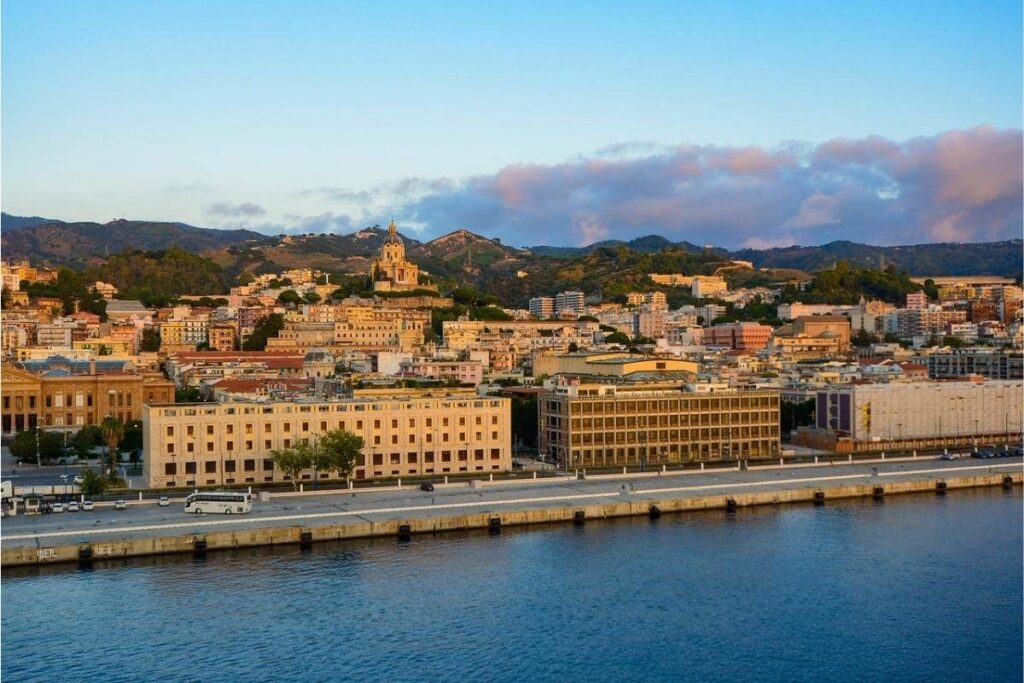 Distance
161 km (100 miles)

Time without stops
1 hour, 55 minutes
The second leg of the trip is a decent-sized drive from Cefalù to Messina, which takes just under two hours. If you haven't explored Cefalù, I'd advise doing so in the morning before you leave. It would be a travesty to leave there without checking it out!
I'd recommend getting up early and starting this drive as soon as you can. There are a few places you can stop along the way to break up the drive. If you want to visit another beach, Sant' Agata di Militello. The beaches here are incredible and offer a chance for a break of an hour or two before you carry on.
Another place you should stop is Tindari. If you're interested in history, then it's a great place to visit as there are a lot of archaeological wonders to discover. It was founded as the city of Tyndaris by the Greeks in 396 B.C. and many of the relics to see date from that period onwards.
The problem with this leg of the drive is that are plenty of places to stop you could end up getting to Messina late in the day. After these two stops, I'd head straight onto Messina. Once you're there, there are lots of things to do in the city.
The beautiful cathedral is one such place, as is the Piazza del Duomo in which the cathedral stands. If you want to learn more about the city, then the Messina Regional Museum is the place to go. The museum is split into three sections, archaeological, sculptural and art, all of which make for an excellent place for history buffs to visit.
The Camposanto is a bit of an unusual place to visit, being a cemetery, but the beauty of the place means it's one you should check out of you have time before you leave.
Day 3 – Messina to Catania

Distance
95.9 km (59.5 miles)

Time without stops
1 hour, 12 minutes
The third leg of the Sicily road trip takes you from one city to another, as you drive from Messina to Catania.
This part of the trip is shorter than the previous day's drive and takes just over an hour. This means you can either spend the morning in Messina and have a quick look before you go or head off early.
What you do depends on your circumstances, but if you've spent a large portion of the previous day in Messina, it might be best to set off to Catania early. One reason is that you'll be able to spend some time in the incredible Taormina.
It's a small town perched high above the Ionian Sea, and the one place you can't miss during this leg of the drive. If you're keen on visiting Mt Etna, it's not far from Taormina. If you want to hike up, then it might be best to spend the night in Taormina as well as the following day to allow you to do this.
Otherwise, you can check out the ancient ruins, such as the Teatro Antico di Taormina, an old Greek theatre. If you want something different to do, then a trip to Isola Bella is a good idea, and well worth the €4 entrance fee.
Once you're in Catania, you'll find plenty of things to do. You can relax at Lido Azzurro and enjoy this beautiful Sicilian beach. The 13th-century Castello Ursino is a spot for the history buffs to check out, while an interesting place to visit is the Museo del Cinema is a more unorthodox attraction. If you're a film buff or interested in the evolution of Italian cinema, it's worth a visit!
Day 4 – Catania to Syracuse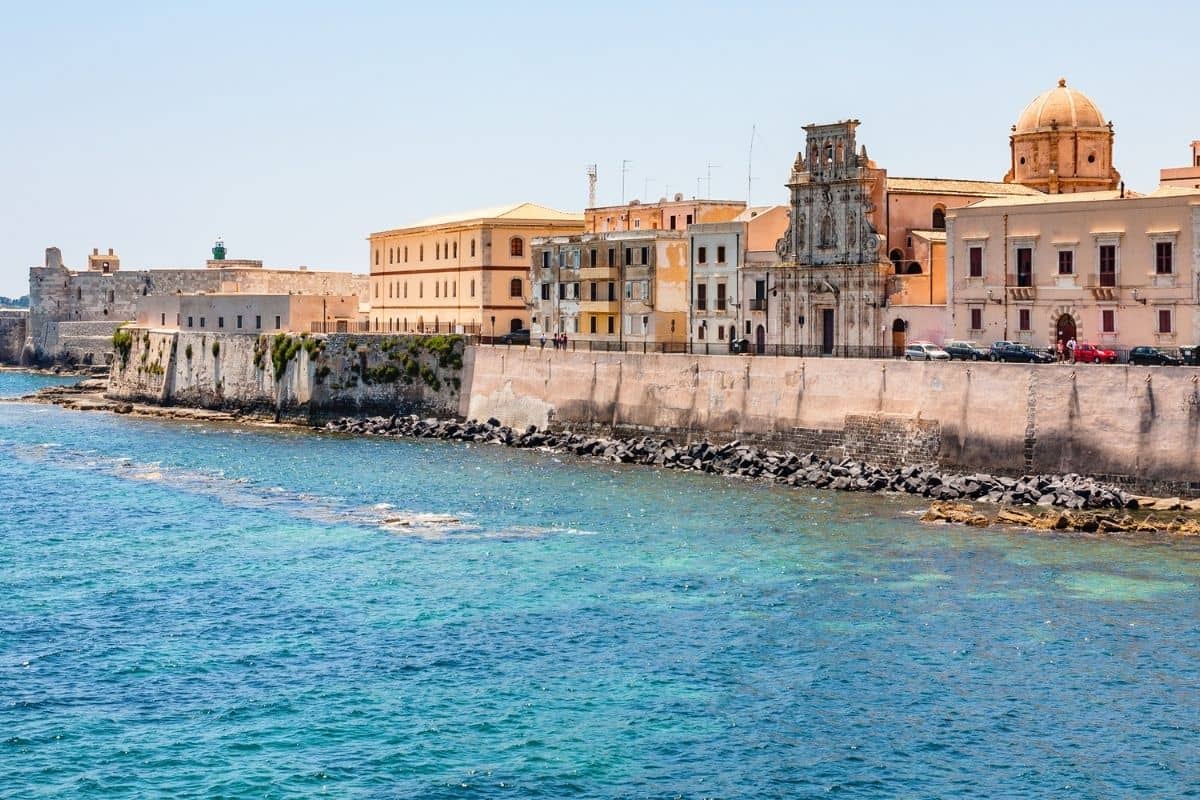 Distance
66.7 km (41.4 miles)

Time without stops
59 minutes
The drive from Catania to Syracuse isn't the longest at just under an hour. Again, this means you can either drive straight to Syracuse or spend half the day in Catania and then go to Syracuse afterwards.
While there are places to visit on this drive, such as Castello Svevo, but it's probably best to go straight to Syracuse. It's a brilliant place to visit and it's better to make the most of your time there.
When you get there, a walk around the historical centre of Syracuse on the island of Ortygia is a must. It's a beautiful spot with some incredible architecture. Another place to check out is the Duomo, which was originally a shrine to the goddess Minerva.
Ancient ruins are common in Sicily and Syracuse has plenty of them. One of the best is Parco Archeologico della Neapolis, which includes a 5th-century BC Greek theatre that's still used for shows today.
Another place to check out is the Temple of Apollo, which dates back to the 6th century BC. It's located in front of Piazza Pancali, and although it's not what it was back in its glory days, it's still an impressive sight.
Day 5 – Syracuse to Agrigento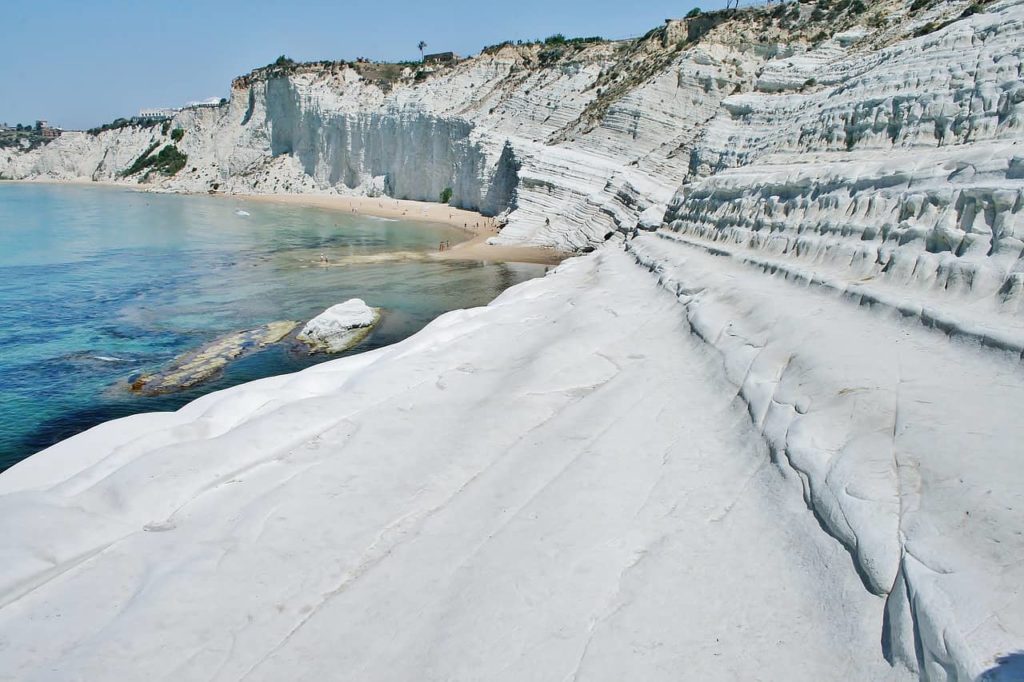 Distance
208 km (129.2 miles)

Time without stops
2 hours, 26 minutes
This is the longest leg of the trip, coming in at 2 hours and 26 minutes to drive from Syracuse to Agrigento. This presents a few problems.
One of them is whether you stay in Syracuse for a while in the morning. If you do, you'll have less time in Agrigento. Another issue is that the length of time to complete the drive means it's harder to stop somewhere and take a look around.
Ragusa is a good place to visit on this leg of the journey, but you have to go off the route slightly and then visiting will eat into your day. If you have lots of time and don't need to adhere to this Sicily itinerary, then go for it. Otherwise, it might be best to skip Ragusa and head straight to Agrigento.
You won't be disappointed when you do!
It's one of the best places in Sicily for history and the wealth of sites to see here is astounding. The Valley of the Temples has to be visited. The main temple of Concordia is a sight to behold, while the 8sqmi (13sqkm) site has a wealth of other amazing ruins to check out!
It's also worth visiting Scala dei Turchi while you're in Agrigento, which is arguably the most Instagrammable place on the island. Some statement! The smooth white shelves of the scala are a beautiful place to watch the sunset.
Day 6 – Agrigento to Trapani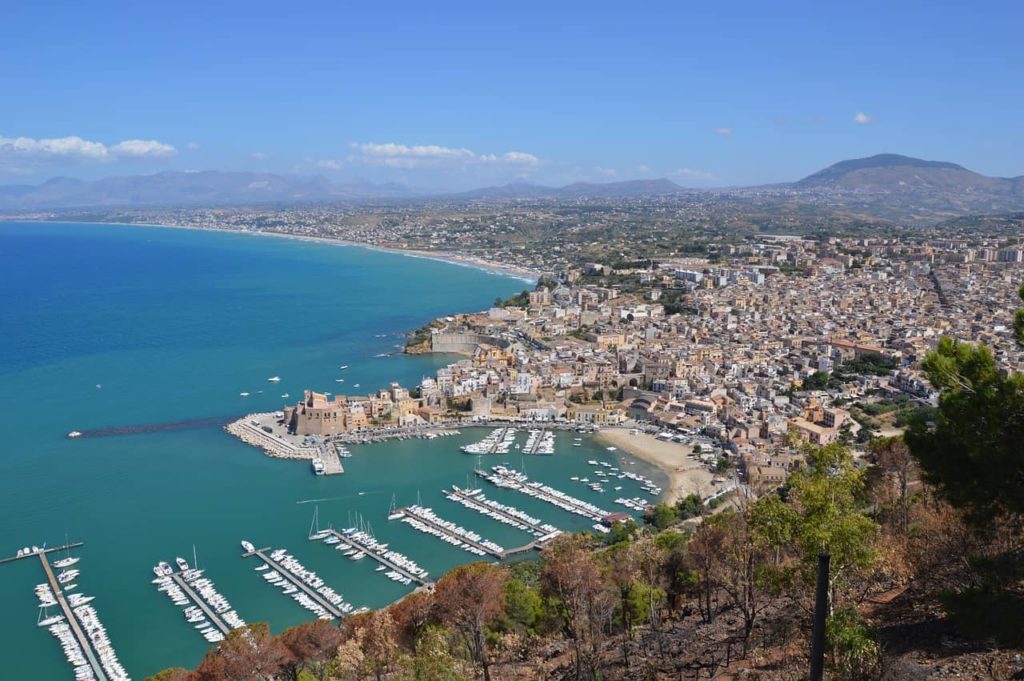 Distance
174 km (108.1 miles)

Time without stops
2 hours, 7 minutes
The penultimate leg of the trip is another long drive, with just over two hours of driving between Agrigento and Trapani.
This is a lovely drive that takes you along the western coast of Sicily to Trapani. There are plenty of places to stop along the way such as Seccagrande and Marsala, which is the birthplace of the famous Sicilian wine of the same name.
If you have time, both places are worth checking out. If you're a wine aficionado, then a visit to Marsala is a must and you might even be able to book a wine tour and sample some of the famous wine yourself!
Once you get to Trapani, you'll find plenty of things to do. Exploring the Old Town is a must and you'll find a lot of beautiful buildings here such as Mura di Tramontana and the incredible Fountain of Saturn and the Saint Augustine Church.
If you want to do something a bit more adventurous, then you can head to the nearby town of Etrice and climb Mount Etrice. At 750 meters (2,460 ft), it's not the highest mountain, so is a good hike for people of all abilities, and will provide you with some of the best views of Trapani and the surrounding area.
Day 7 Trapani to Palermo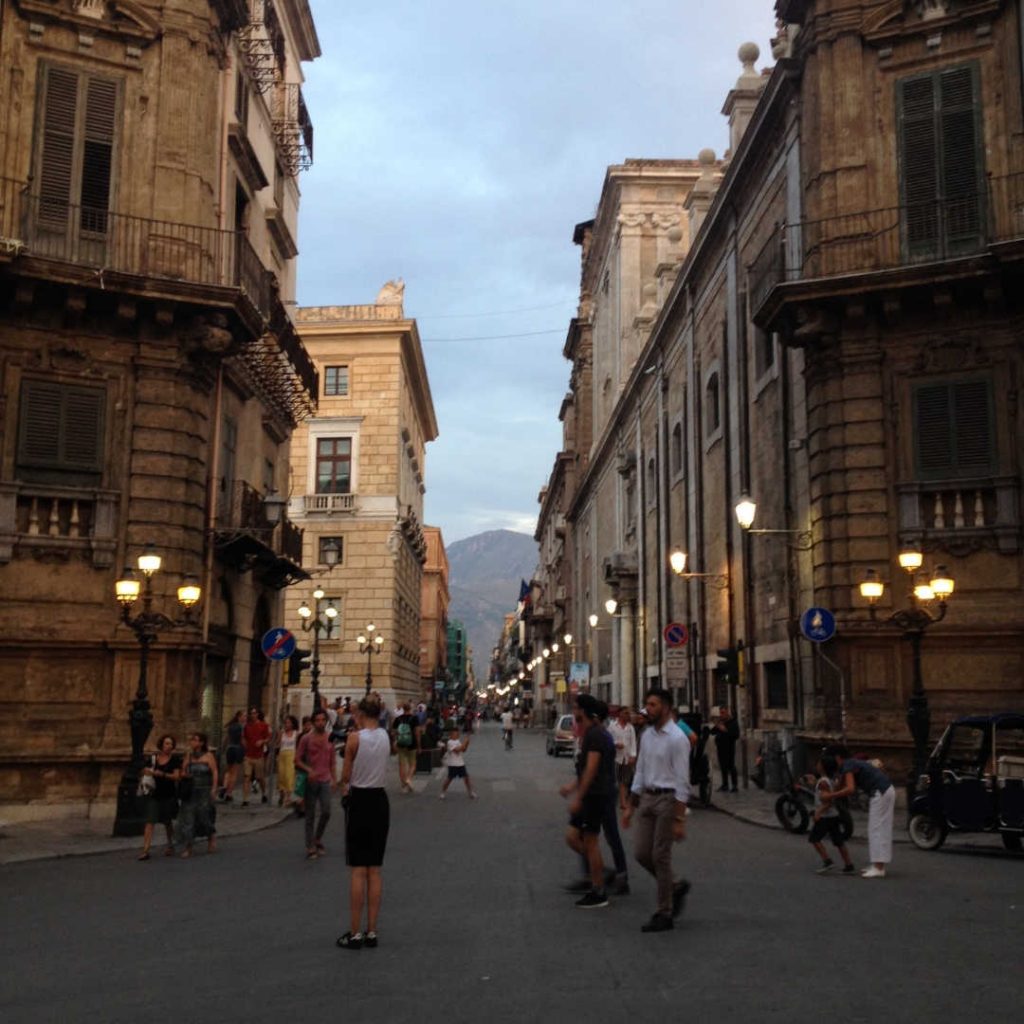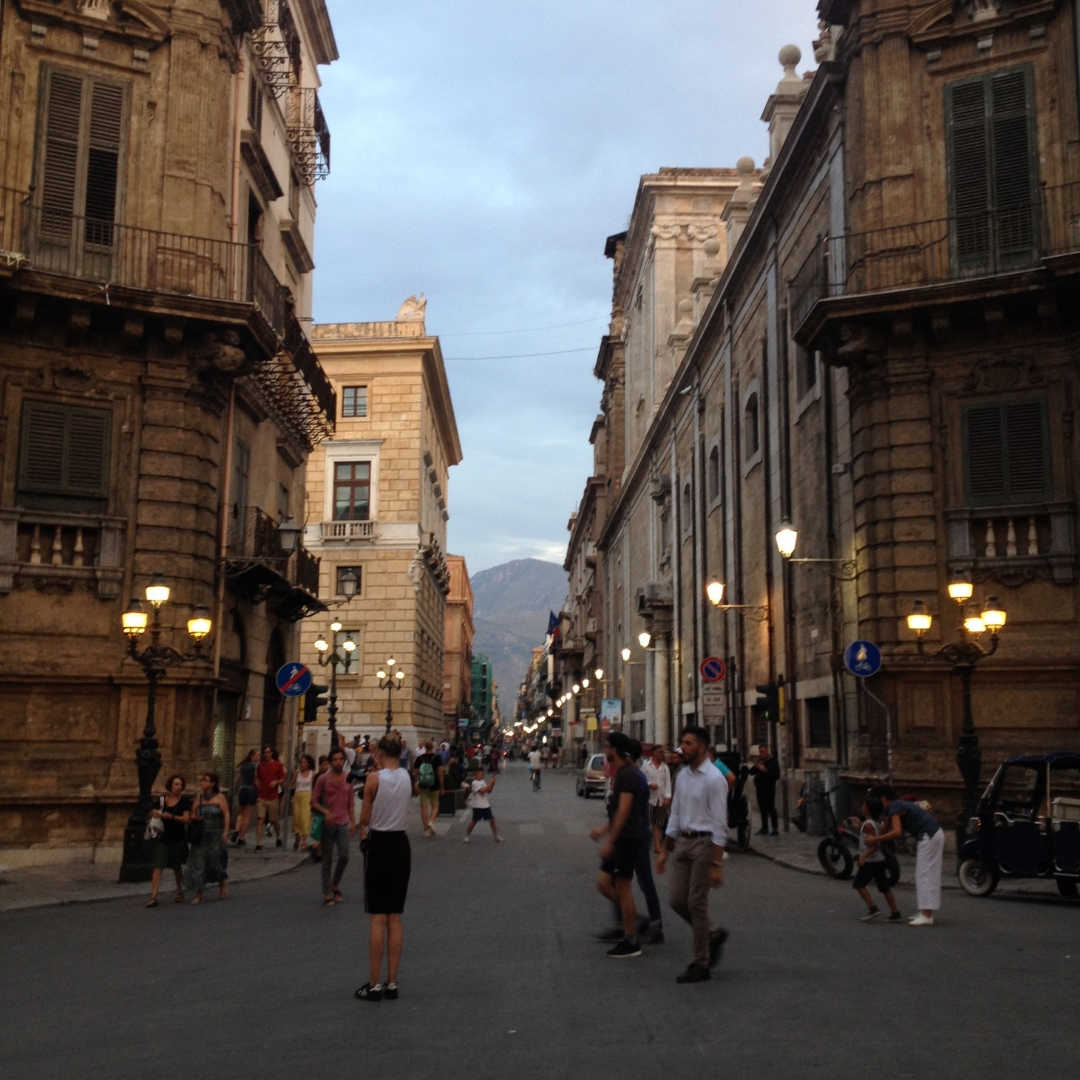 Distance
107 km (66.4 miles)

Time without stops
1 hour, 21 minutes
The final leg of the trip sees you return to where you started, Palermo.
Despite the proximity of the two cities, it still takes just under an hour and a half to complete the drive. When you make the drive should come down to how much time you have left on your trip. If you're staying in Palermo for a few days afterwards, you can take your time.
If you don't have much time left, and you haven't checked out Palermo yet, then going there first thing makes sense. Whatever you do, base your decision on your own situation and you won't go wrong.
If you do have time, check out the two of San Vito Lo Capo on your way to Palermo. You will have to deviate from the optimal route but the beauty of the place means it's a detour worth taking. Spend part of the day here if you can, you won't regret it!
How much does a Sicily road trip cost?
No matter how you look at it, you're going to spend money on a road trip. You can't get around this, if you want to do any kind of road trip, you'll need to stump up the cash.
One of the best things about doing road trips in Italy is that it's not as expensive as in other European countries such as Germany. Petrol prices are lower and so are other basics such as food and drink.
If you do your trip in a campervan, you don't need to worry about accommodation. Otherwise, this will be an expense you'll need to consider. But you certainly one break the bank in this part of the world.
Here's a link to a fuel cost calculator, which should come in handy for your trip. Using the fuel price data from a Google search for "petrol prices Italy", input the figure into the calculator and you're set.
I got a quote of €1.72 per litre driving the distance in a car with average fuel consumption of 5.7 litres per 100km. This led to a total of $86.44 for the trip, which is a reasonable price!
If you're doing the trip as a couple or in a group, that's a great price. Add the cost of renting a car per day, which can be €60 a day, food and drink and any activities you might do and you're looking at somewhere between €250-300 for the whole trip per person.
This might seem like a lot but it's not that much when you consider how much you can see and do in that time. If you're backpacking Italy, then you'll get to see almost the whole island of Sicily in a week or more for a more than reasonable price.
You can't argue with that!
Need a rental car?
I use Rentalcars.com whenever I need to rent a car. They offer the most comprehensive listings of rental cars on the web. Plus, their deals are often cheaper than if you went straight to the supplier!
Need Travel Insurance?
SafetyWing offers coverage that will give you peace of mind while you're on the road. If you want to protect yourself while you're on the road, then click the image to take a look at the options available to you.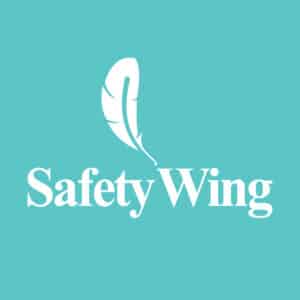 Concluding thoughts
A Sicily road trip is without a doubt the best way to see one of the best parts of Italy.
The island has so much to offer in terms of beauty, history and culture. Not to mention the stunning views, food and awesome local people! The best way to appreciate all of this is to drive around Sicily and visit the places you might otherwise not see.
Have you been to Sicily? Did you drive around to check out the region? Leave me a comment below and let me know your thoughts!
Looking For More Travel Guides?
3 Days in Rome – If you want to explore more parts of Italy, this three-day guide to the capital is one you should check out!
3 Days in Milan – Stop off in Milan after you've visited Sicily to check out one of the most interesting cities in Italy!
3 Days in Turin – Turin is an underrated city in Ital and this three-day itinerary will show all the best stuff it has to offer