3 days in Palermo is the ideal amount of time to see this intriguing Italian City on the island of Sicily.
Palermo is awash with interesting cultural and historical sights, such as the Palazzo Cathedral and the Quattro Canti. It's a fascinating destination to check out!
The city may have suffered from an association with the Mafia in recent years, but it has experienced a resurgence in recent years, and is somewhere you should definitely go to when you visit Italy!
If you plan on travelling around Sicily, Palermo is a good place to start and finish your trip!
My Palermo itinerary will tell you all you need to know about this beautiful Sicilian city!
Disclosure: This article may contain affiliate/compensated links. For more information, please see our full disclosure policy.
How to Spend 3 Days in Palermo
Quick 3 Days in Palermo Itinerary
Day 1 – Walk around Palermo, Cattedrale di Palermo, Teatro Massimo
Day 2 – Quattro Canti, Mondello Beach, Vucciria Market
Day 3 – Capuchin Catacombs, La Zisa, Giardino Inglese
My Thoughts on Palermo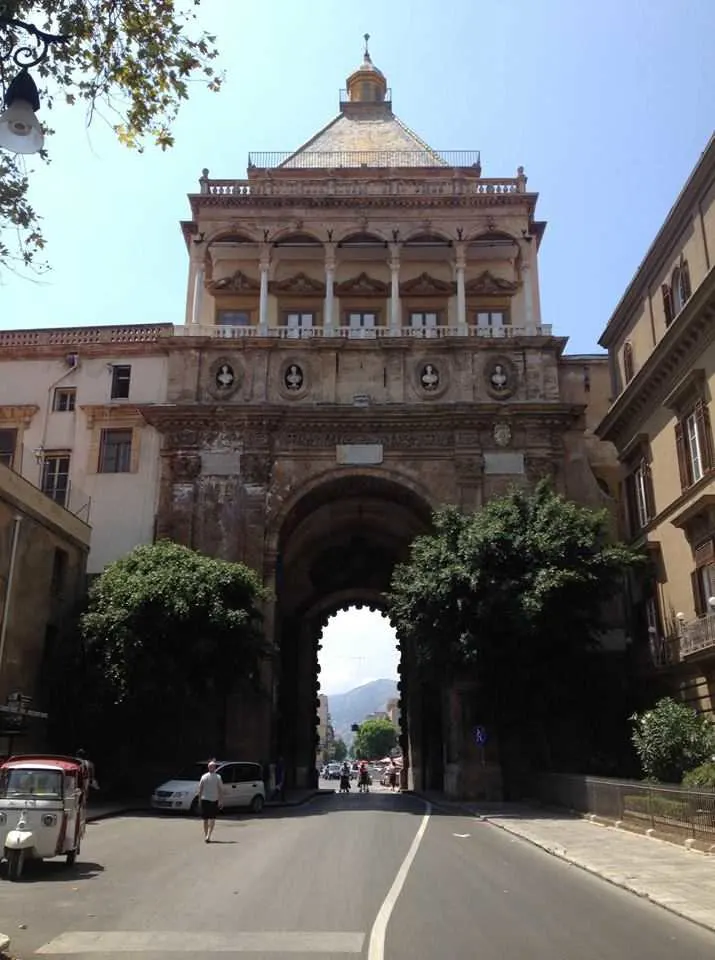 Palermo is an interesting city and one which I was pleasantly surprised by. I didn't know what to expect. The idea for visiting had been planted when I taught students from Palermo at my English summer school.
Their enthusiasm and passion for the city encouraged me to check it out. What I found is a vibrant and interesting city with a chequered past.
Palermo is a beautiful city, it may not be as amazing as spending 3 days in Rome, but it's lovely nonetheless. However, there are parts of the city that are run down.
The juxtaposition of incredible churches, classical buildings and tower blocks with rubbish all around them is a legacy of the city's ancient past, and recent history with the mafia.
I was blown away and dumbfounded by Palermo in equal measure. The city should be more well-known and popular, yet it seems the legacy of the mafia has put people off.
There are ugly parts of the city, while the further out of the centre you venture there is rubbish everywhere.
I don't know whether this is just the attitude of the people or some wider issue, but I have never seen so much rubbish on my travels before!
However, Palermo is an interesting place nonetheless. The amount of beautiful buildings in one city is bewildering, and more than makes up for the damage inflicted by the mafia in recent times! Without a doubt, it's one of the best places to visit in Sicily!
Some of The Best Things To Do in Palermo
If you're wondering how to spend 3 days in Palermo, then keep on reading, because I'm going to show you how!
There are a lot of places to visit in Palermo. The city has a vast number of churches with well over 50 in the city centre, which makes city breaks in Palermo a lot of fun!
This alone makes it difficult to know where to go on such a short itinerary.
With all these things to do in Palermo, I've narrowed these down to three, which you must see during your visit to the capital of Sicily!
Cattedrale di Palermo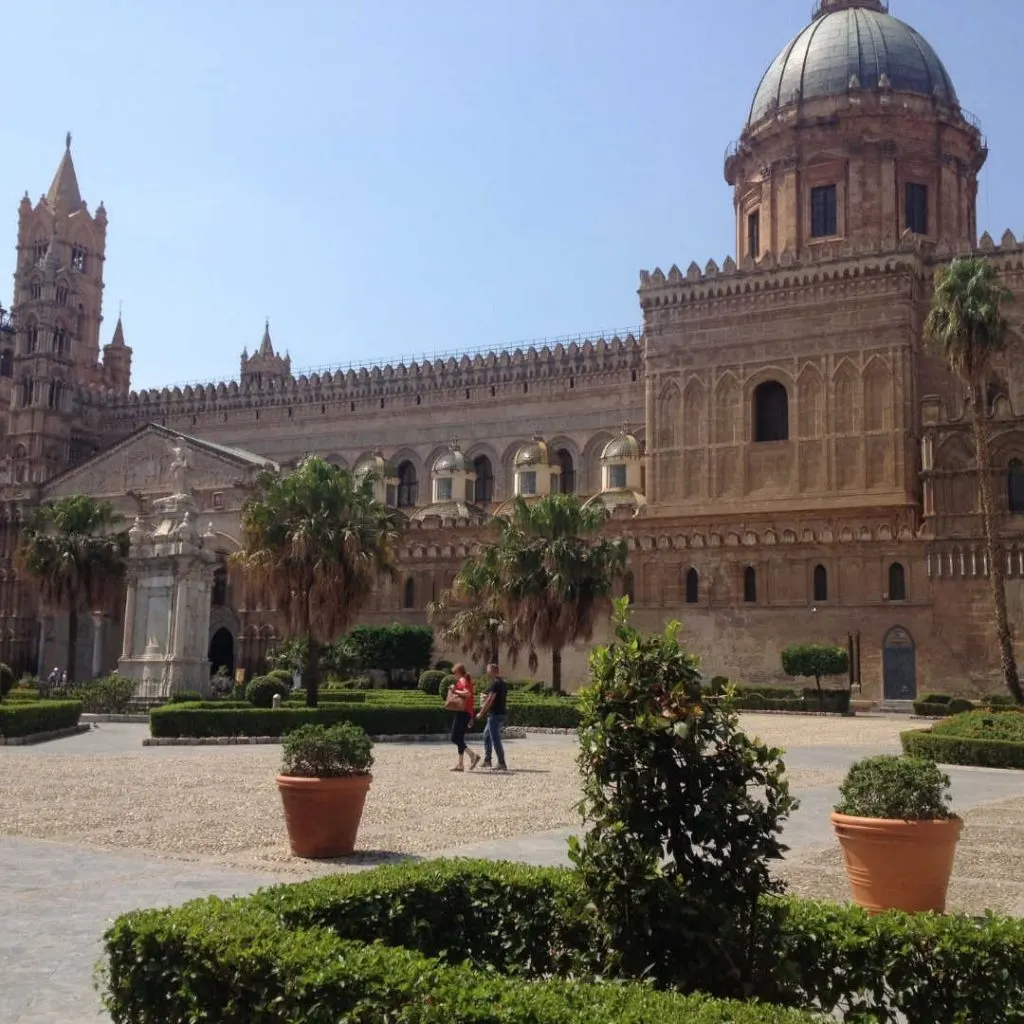 The Cattedrale di Palermo is arguably the most beautiful building in Palermo, and is also a UNESCO World Heritage Site!
It's not far from the centre of the city and is an impressive sight when you first lock eyes upon it. It's one of the reasons so many Sicily quotes focus on the cultural and historical heritage of the island.
From the outside, it's a gigantic building and you can marvel at the stunning architecture. I can only imagine how long it would have taken to build it!
Inside, there are several paintings and interesting quirks. There are many kings buried there including Frederick II.
The cathedral is an interesting place to visit from a cultural perspective. You could easily spend hours inside it learning about its unique qualities!
Mondello Beach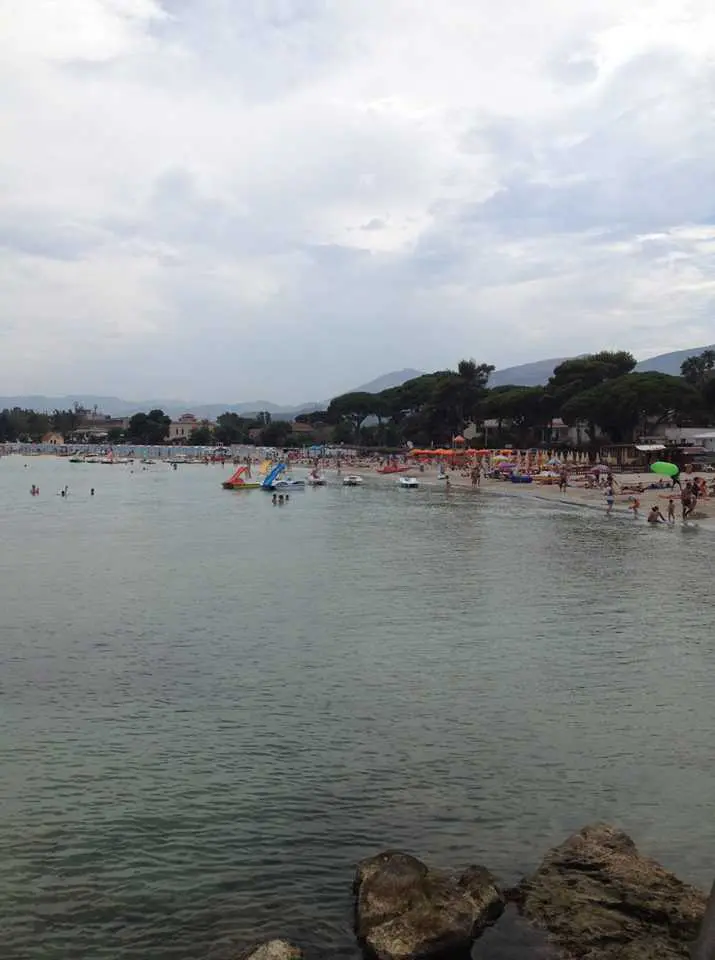 If you want to go to the beach in Palermo, Mondello is the place to go!
There is a beach near the city centre, but it is nothing compared to Mondello. The beach is an hour away from Palermo by bus, or 2 hours on foot if you want to walk like me! If you're doing a Sicily road trip, you can drive there instead, which is a much better idea!
Once you get there you will be rewarded with fantastic views of Monte Pellegrino close by and out to sea. There are numerous cafes and restaurants dotted by the beach too.
One downside is that the majority of the beach is taken up by sun loungers. You have to pay to access this part of the beach. It is annoying, as there is only a small section of the beach that you can access without paying.
However, Mondello is a nice place, with a lovely beach, and it makes a change from walking around the city. It's a great place to go for an afternoon and relax!
Quattro Canti
The Quattro Canti, also known as Piazza Vigilena is a square in the historical centre of Palermo. It's at the intersection of the two main streets in Palermo, Via Maqueda and Corso Vittorio Emanuele.
The unique thing about the square is that it's octagonal. Four sides are roads, while the other four are Baroque buildings with facades which contain fountains with statues of the four seasons, four Spanish kings of Sicily and the patronesses of Palermo.
It's an interesting sight and I can't say I've seen a square like it before. The facades have been spoiled by the pollution from traffic over the years, but they are still a beautiful sight.
When I visited there were barriers on two of the streets, which eased the traffic and allowed you time to take in the square and its beauty.
It was one of my favourite places in the city and one of the most interesting squares I've ever seen!
Palermo Itinerary – Day 1
Walk around Palermo
I believe one of the best ways to see any city is simply by walking around. You can do it either by yourself or as part of a guided tour.
The beauty of walking around for a while as soon as you arrive is that it allows you to get your bearings. Yes, you may get lost, but that's half of the fun of travelling!
My advice for starting your 3 days in Palermo, is to put on your walking shoes and go for a stroll. Get familiar with Palermo, and you might come across some hidden gems along the way!
If you would like some guidance there are paid tours you can do, which will give you more information on the city and its sights.
Cattedrale di Palermo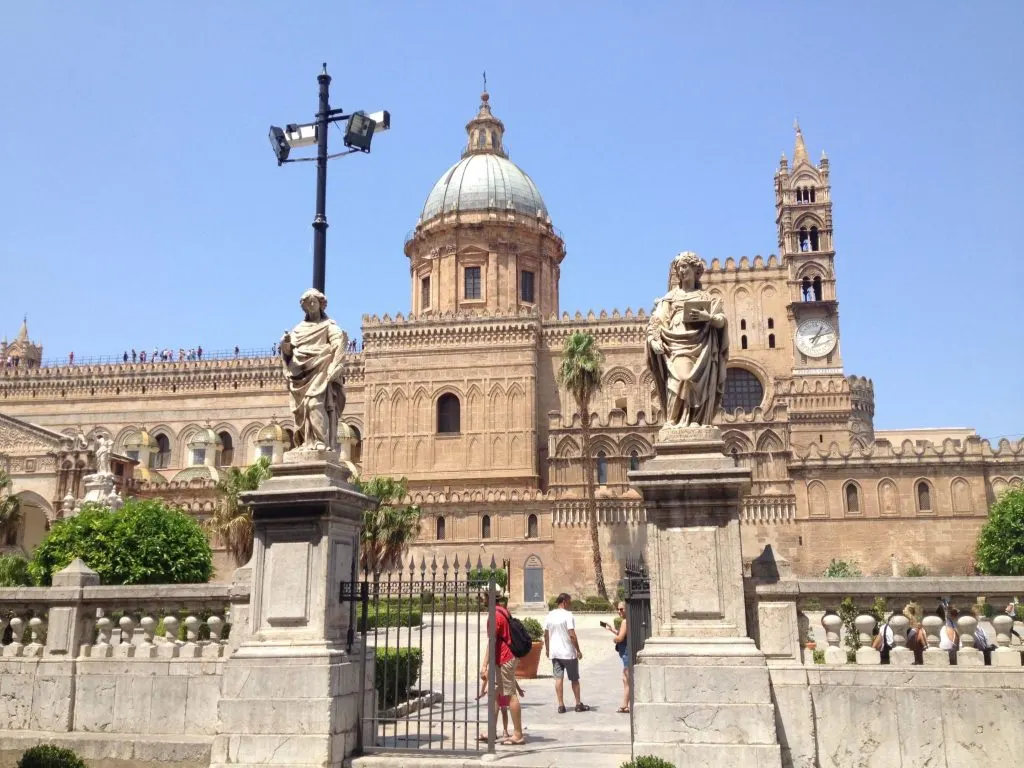 The Cattedrale di Palermo is probably the main attraction in the city. It is an impressive sight and is one of the most beautiful buildings I've ever seen!
The building is huge and is striking in its beauty. I spent a good deal of time admiring it when I first visited!
It gets even better once you get inside. The Cattedrale has numerous paintings and trinkets. There are even kings buried here. It's one of the best reasons to visit Palermo and is somewhere you have to check out while you're in the city.
If you're into culture and wondering what to do in 3 days in Palermo, a visit to the Cattedrale is a must!
Teatro Massimo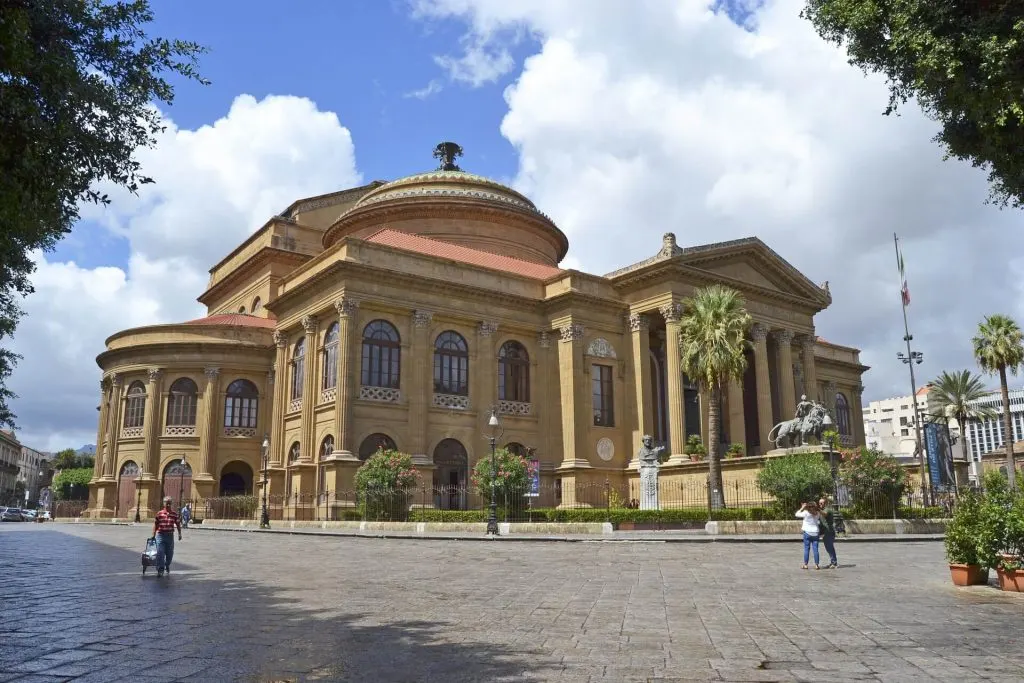 If you've not had your fill of beautiful buildings in Palermo, then a visit to Teatro Massimo is a must!
The Teatro was built recently but fits in with the aesthetic of the city well despite this. It's visually impressive and is a good meeting point in the centre of the city.
It's the largest opera house in Italy and the third-largest in Europe!
If you're into opera and theatre, this is the place to go. There are numerous shows throughout the year. If opera isn't your thing, you can take a peek inside and have a look around, or simply adore its beauty from the outside.
Either way, it's a magnificent building and one you should check out during your visit to Palermo for 3 days.
Palermo Itinerary – Day 2
Quattro Canti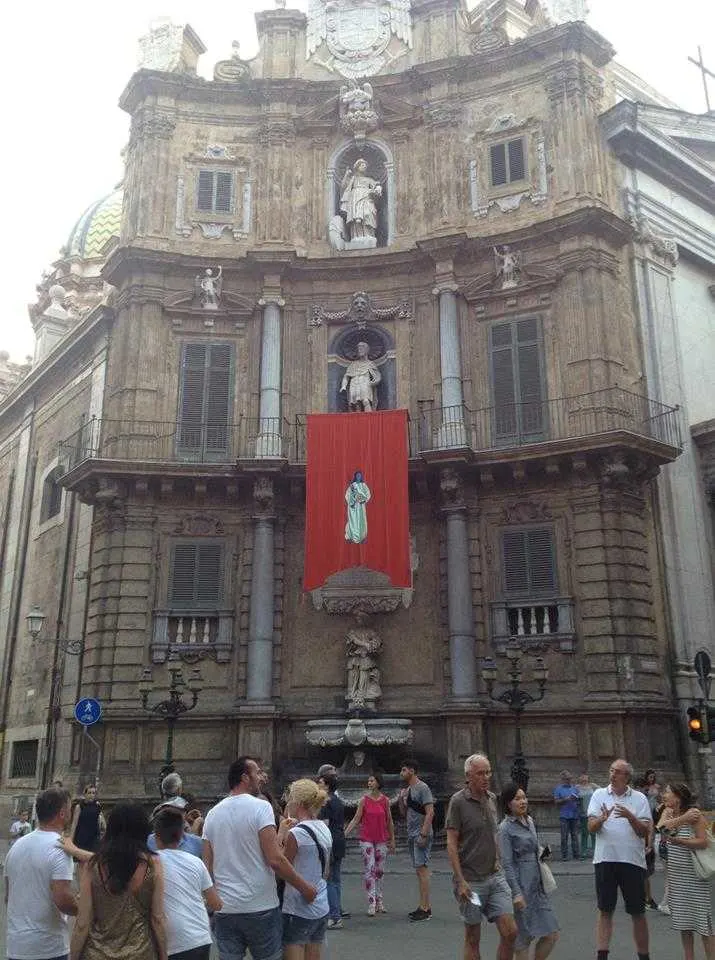 As I mentioned before, the Quattro Canti is one of the best places to visit in Palermo.
The intersection is beautiful, even if the facades have been stained by years of traffic pollution!
Admiring the fountains and taking a few photos is a must. But one of the best things about Quattro Canti is the proximity to other attractions in Palermo.
It intersects the two main streets, which means there are a lot of cool sights, shops and cafes to check out in the area.
I would advise you to head here early in the morning and spend the rest of it wandering around the area, taking in everything you can.
It's a great way to spend the morning, and you'll see a lot of the best sights in Palermo!
Mondello Beach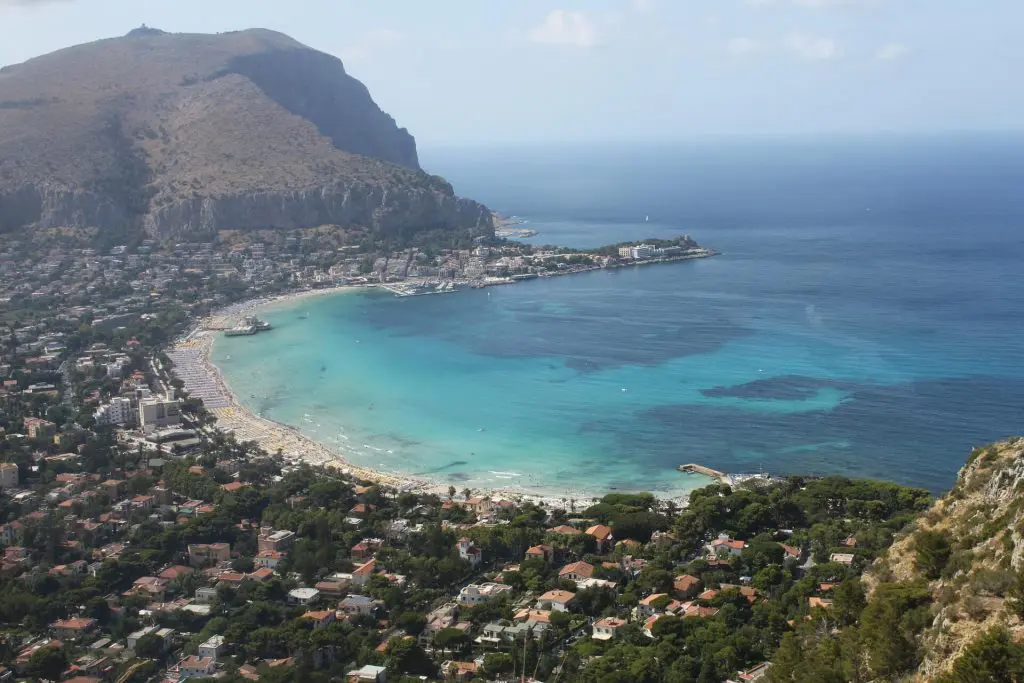 Mondello Beach is outside of Palermo, but it's only an hour on the 806 bus to get there.
I would advise against spending the whole day at Mondello unless you really like beaches. Spending the afternoon there is the ideal amount of time.
As I mentioned before, one downside of the beach is most of is taken up by sun loungers. However, you can still have a great time here, and there is still space if you don't want to pay for a lounger.
There are a few things to do in Mondello besides the beach. Numerous cafes and restaurants dot the shoreline, while if you go inland there's a nature reserve, which I ended up walking back to Palermo through!
There are also lots of sights to see in the main town.
Perhaps the best thing about Mondello is the views you are offered from the beach. They are fantastic and worth the journey there alone!
Vucciria Market
The Vucciria market is only small, but it comes alive at night!
During the day, the market is a food market with numerous seafood stalls. Once night descends it turns into a lively area where locals and visitors alike gather.
There is a lot of music and beer to enjoy. If you wander a bit further down, there is even an outdoor disco!
This may only be there during the summer, so don't go expecting it if you visit during the winter!
If you want to enjoy the end of your second day in Palermo with a few beers, Vucciria Market is the place to go!
Palermo Itinerary – Day 3
Capuchin Catacombs
The Capuchin Catacombs are one of the more macabre and interesting places to visit in Palermo.
The Catacombs contain the remains of mummified friars and vicars from as far back as the 12th century! If you visit you'll learn about the mummification process and what they use to do preserve the bodies.
Interestingly, there are the remains of a young girl from 1920, who was the last person to be mummified in the catacombs!
The Catacombs are perhaps the most interesting place to visit in Palermo. I can't remember many places where I've seen numerous mummified corpses in one place.
If you have an inquisitive mind and you're not too squeamish, this is one place you must visit during your 3 days in Palermo.
La Zisa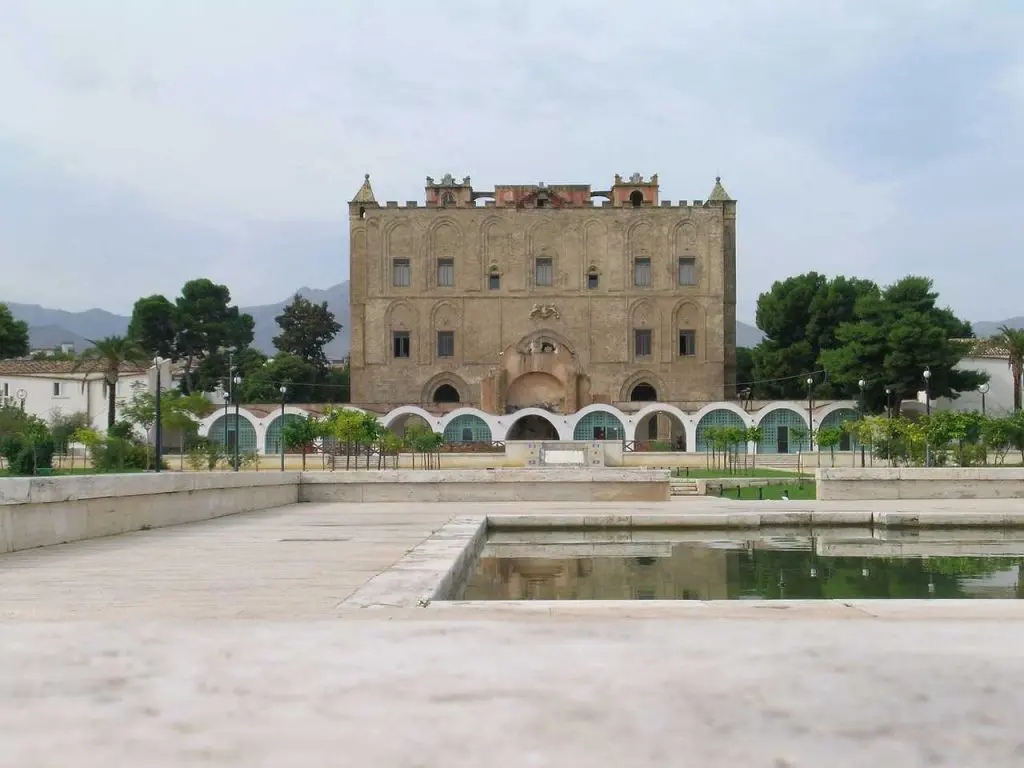 La Zisa is an interesting building built in Arabic style which can be found slightly outside of the centre of Palermo.
Built as a Summer residence for the Sicilian King William I, it was completed by his son, William II.
It's an impressive building and one that stands out amongst the modern buildings that surround it.
Inside, there are multiple rooms which house Islamic art pieces, tools and artefacts from around the Mediterranean.
If you want to learn more about Palermo's history and its rule under the Moors, La Zisa is the place to go.
Giardino Inglese
The Giardino Inglese, or English Garden, is one of the nicest places in Palermo to relax for a few hours.
The gardens are beautiful and close enough to the city centre that you don't have to go too far to find them.
If you visit during the summer, they are the ideal place to go for a bit and cool off in the shade under one of the many trees.
Otherwise, a nice stroll around the gardens is advised to admire their beauty.
Other Places to Visit in Palermo
Click the link below to discover more tours and activities you can do during your trip to Palermo:
Palermo Travel Tips
Where to Stay in Palermo
One of the good things about Palermo is that there are a lot of places to stay in the city.
While this is a good thing, it can also be difficult to decide where to stay due to the plethora of choices available.
There are numerous hostels in Palermo to stay at, and the choice is smartly large for hotels.
I've listed a few recommendations for hostels and hotels below, which you should consider during your trip to Palermo.
Cost of Travel in Palermo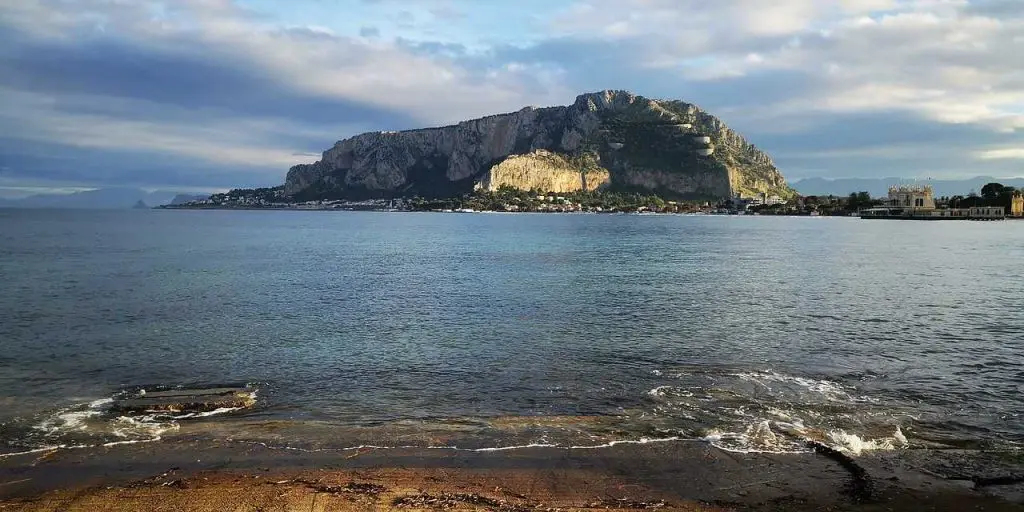 Palermo is a city that isn't going to eat into your budget. You don't have to shop around to find cheap places to stay or eat.
If you want to splash out, you also have that option too!
Below are the average prices for the essential services you will use during your three days in Palermo.
They take into account what you need to visit the city comfortably and don't include take extras such as tours, nights out, or souvenirs/clothing. They are deemed as 'non-essential' extras!

Accommodation
Hostel: Dorm – €10-20; Private – €30-60
Hotels: €50-90
Rental Apartment: €50-100

Food and Drink
Breakfast: Free-€5
Dinner: €3-10
Takeaway meal: €2-5
Pint of beer: €2-4

Transport
Single Metro/Bus ticket: €1.30
Unlimited Day Pass: €3.50
Bus from airport to city centre: €6
Best Time to Visit Palermo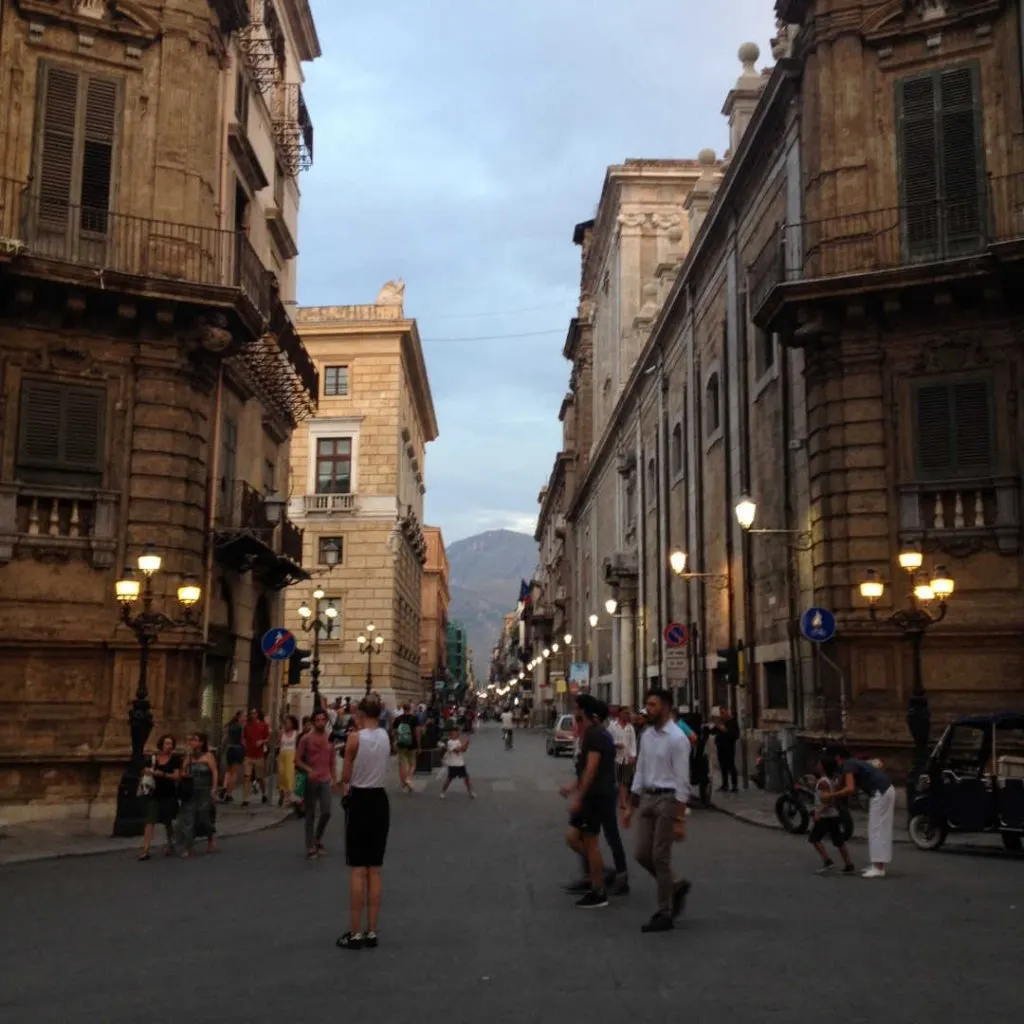 The best time to visit Palermo is during the summer. This may be the busiest period of the year, but it allows you to enjoy the city at its best.
You will be able to see the city's landmarks in their best light. Plus, you can head to Mondello Beach and enjoy the views and the weather too.
There is one caveat to this, which is that it will be hot during the summer months. It can be difficult walking around during the day in 30-degree heat, but if you keep yourself hydrated, it's not too bad!
You'll need to pack clothes for the summer, otherwise, you'll be dripping with sweat! Check out my packing list for Italy to see what I recommend you should take!
If you visit during the winter, you will find Palermo quieter. However, it will be colder and you won't be able to enjoy Mondello Beach as much as you would if it was hot.
Best time to go to Palermo
November to February: Cold weather, but fewer tourists
March to April and September to October: Moderate weather; busier than winter, but quieter than summer
May to August: Warm weather; peak months for tourism
How to get around Palermo
Palermo is a deceptively big city. While you can walk around on foot in the city centre area, if you try to go further afield you will have a long journey on your hands.
I decided to walk to Mondello, which was not the best idea, and it took about 4 hours there and back. If you're looking to go further afield than the city centre I would avoid going on foot.
Palermo has a public transportation system, but it is not the best. There are numerous bus services, but they are hardly ever on time.
Still, if you want to go somewhere like Mondello, it is your best bet. Taxis are overpriced and the subway system only stops off at the main tourist spots in the city.
You can't purchase tickets on the buses, you have to do this beforehand at one of the kiosks in Piazza Ruggero Séttimo or Stazione Centrale.
If you want to avoid public transport, you can rent a car. Although traffic in Palermo can be bad and the drivers aren't much better, so bear this in mind when weighing up your choices!
Is 3 Days in Palermo Enough?
I would say 3 days in Palermo is the ideal amount of time to spend in the city. I was there for four days, and I was struggling with things to do by the end of my trip.
However, Palermo is a great city, and is an ideal place to go for a short break or as a gateway to the rest of Sicily!
Palermo is an interesting and beautiful city to visit. I highly recommend you go out of your way to check it out! Have you been to Palermo?
Do you agree or disagree with my itinerary? Leave a comment below, I'd love to hear your thoughts!
Need Travel Insurance?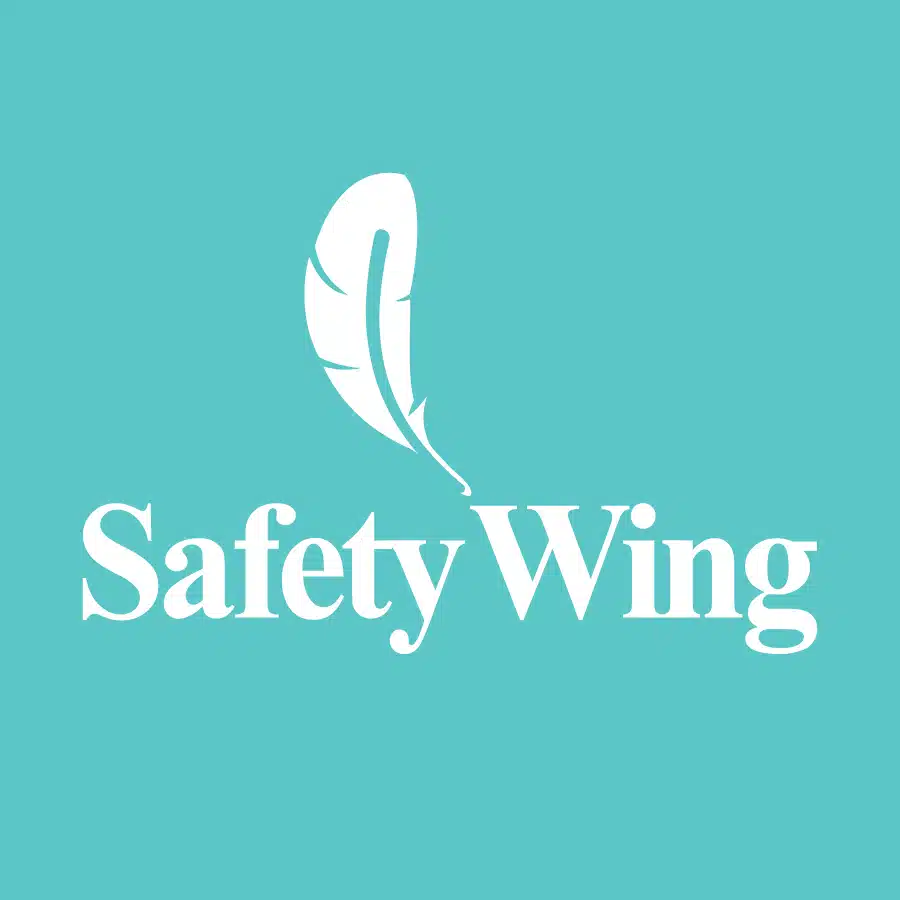 SafetyWing offers coverage that will give you peace of mind while you're on the road. If you want to protect yourself while you're on the road, then click the image to take a look at the options available to you.
Pin For Later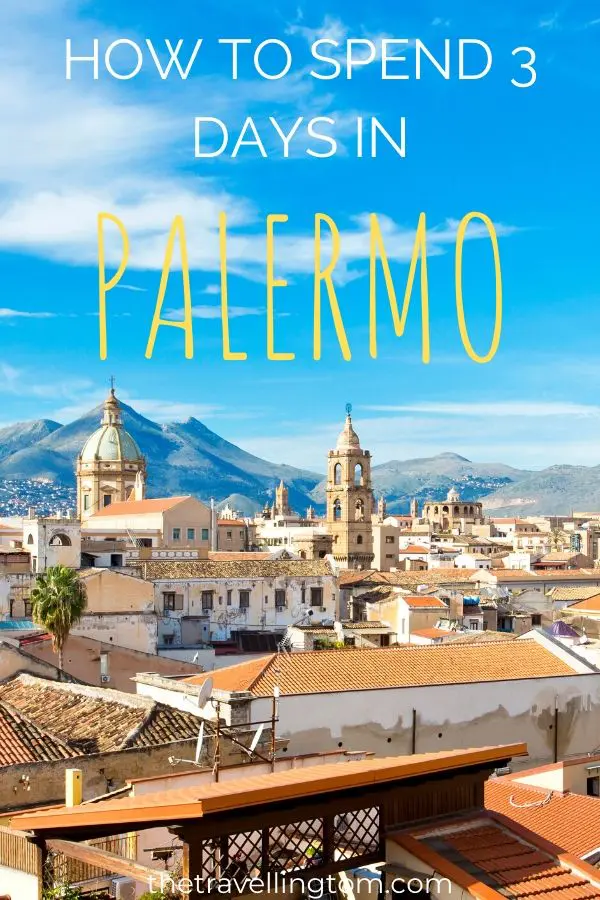 Tom is a travel addict who first left England to spend a year Down Under. Not satisfied with this, he then went to New Zealand, about as far away from home as he could get. He is now planning his next adventures in Europe and Canada while maintaining this blog. Check out the about me page to learn more!