3 days in Amsterdam is definitely not enough to see all of this beautiful city.
Unfortunately, this was all the time I had as I was heading to Utrecht to visit friends and see the start of the Tour de France.
I would have loved more time to explore the surroundings of the city as well as the many delights hidden in the dense network of the inner city.
There is so much to see and take in, that three days would never be enough. Three days in Amsterdam is certainly not enough!
My 3 day Amsterdam itinerary includes plenty of things to do for a brief visit to the Dutch capital.
If you're wondering what to do in Amsterdam in 3 days, then read on!
Disclosure: This article may contain affiliate/compensated links. For more information, please see our full disclosure policy.
How to Spend 3 Days in Amsterdam
Quick 3 Days in Amsterdam Itinerary
Day 1 – Walking Tour, Rijksmuseum, Red Light District
Day 2 – Van Gogh Museum, Anne Frank House, Heineken Experience
Day 3 – Cycle around Amsterdam, Canal Tour, Vondelpark
Some of The Best Things to do in Amsterdam
3 days in Amsterdam is not enough to appreciate the beauty of this great city. There are so many things to do in Amsterdam, it's not hard to know to wonder how many days in Amsterdam you need!
While I think three is a good amount, it can feel like you're under a lot of pressure to see everything while you're there. This is simply the nature of humans, the more choice we have, the harder it is to make a decision.
If you're wondering what to do in Amsterdam, I have listed three of the best places to see to ease some of the pressure on the decision-making front.
I would also recommend you purchase an Amsterdam City Card before you arrive in the city. It will give you a discount on several popular spots, and allow you to ride public transport in certain parts of the city too!
It's a useful thing to have with you, and will allow you to save an extra bit of money on your trip!
Anne Frank Museum
Anne Frank is famous around the world for the diary that she kept during the Nazi occupation of the Netherlands. The house that she hid in is now a museum, detailing the ordeal that her family went through.
The museum is popular and there are long queues outside for virtually the whole day.
It costs €9 to enter, my advice would be to head there early in the day or pre-book tickets to avoid queuing for too long!
Canal Tour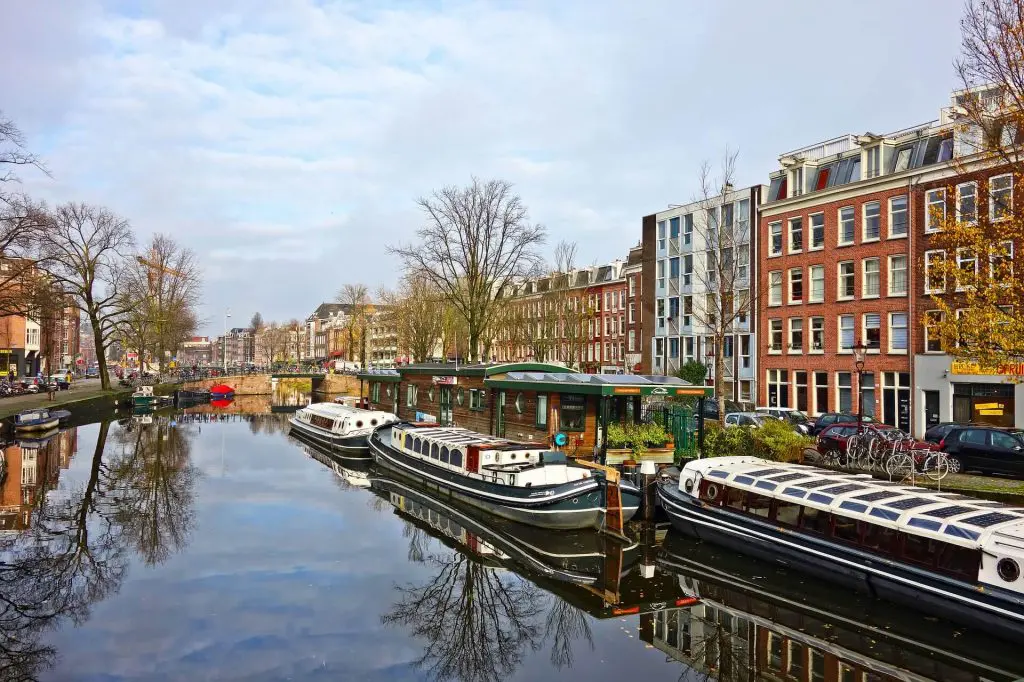 Amsterdam is famous for its canal network. Doing a Canal Tour is a great way to explore the city and to see why so many Amsterdam quotes have been inspired by the city's canal network.
You get to see the city from a different perspective and the tours are very informative. This was one of the best things that we did during our 3-day trip to Amsterdam!
Our tour was a bit unique as our guide took a wrong turn and got the boat stuck under a bridge!
This definitely made the trip more memorable. Don't worry, this is a rare occurrence, but a funny one nonetheless!
Cycle Amsterdam
Another thing that Amsterdam is famous for is bikes. That extends to the Netherlands in general, but it's more obvious in Amsterdam.
Bikes are everywhere, there are even multi-story buildings dedicated to housing them, such is their popularity.
As a cycling-friendly city, this is another great way to explore Amsterdam. It's easy to rent a bike and then you can set off around the city and see what you want.
You can cover a lot of ground this way, and it's great exercise too!
Amsterdam Itinerary – Day 1
Walking Tour
Depending on what time you arrive in Amsterdam, a free walking tour is a great way to get acquainted with the city.
A tour normally lasts about 2-3 hours, and you'll learn about the history of the city, as well as finding your way around.
If like me, you're not overly keen on walking tours you can just walk around yourself and get lost!
Rijksmuseum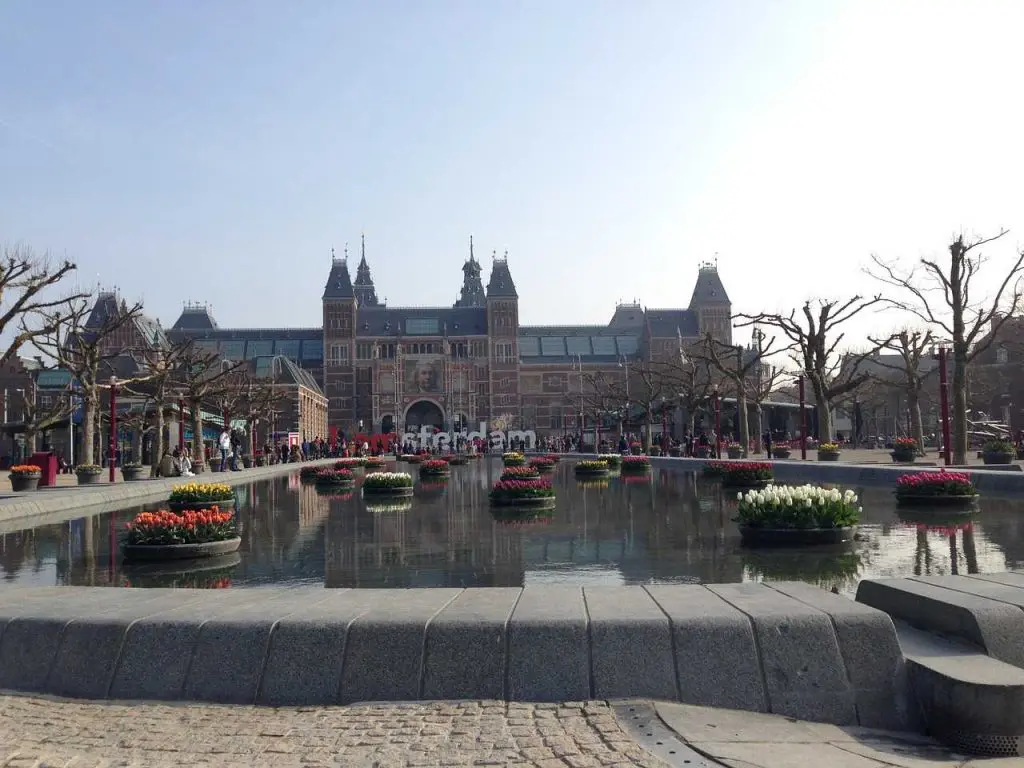 The Rijksmuseum is one of the best things to do in Amsterdam.
The building itself is incredible and very grand, and it houses some great pieces of art as well!
This will take a few hours of your time, but it's well worth it. The museum is a paradise for an art fanatic!
Red Light District
A good activity for nighttime in Amsterdam is to venture to the Red Light District and check out the numerous bars there.
The nightlife in Amsterdam is lively, so you're sure to find some interesting places.
The only problem is that alcohol is quite expensive. So, you could end up having an expensive night, if you don't budget!
Amsterdam Itinerary – Day 2
Van Gogh Museum
If you're an art lover then visiting the Van Gogh Museum will be high on your list of things to do in Amsterdam.
The museum contains most of the artist's most famous works, and has a great biography of his life! One thing to note is that it costs €17 to enter.
If you're not much of an art fan, then I recommend giving it a miss. The queues are long and you'll end up wasting a few hours of your day!
Anne Frank House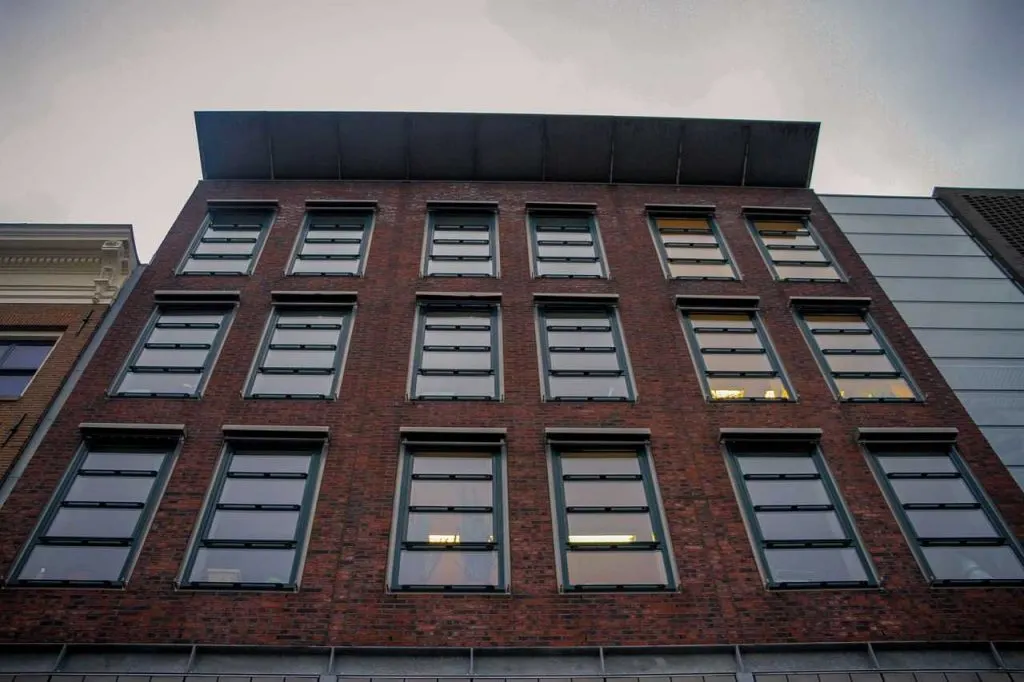 The Anne Frank House is another popular point of interest in Amsterdam.
As it's hugely popular, the queues outside are long. If you don't get there early in the morning, be prepared for a long wait to get inside.
You can book tickets two months in advance, which is a good idea to beat the queues.
Entrance is €9, which is quite reasonable for a museum on a famous historical figure!
Heineken Experience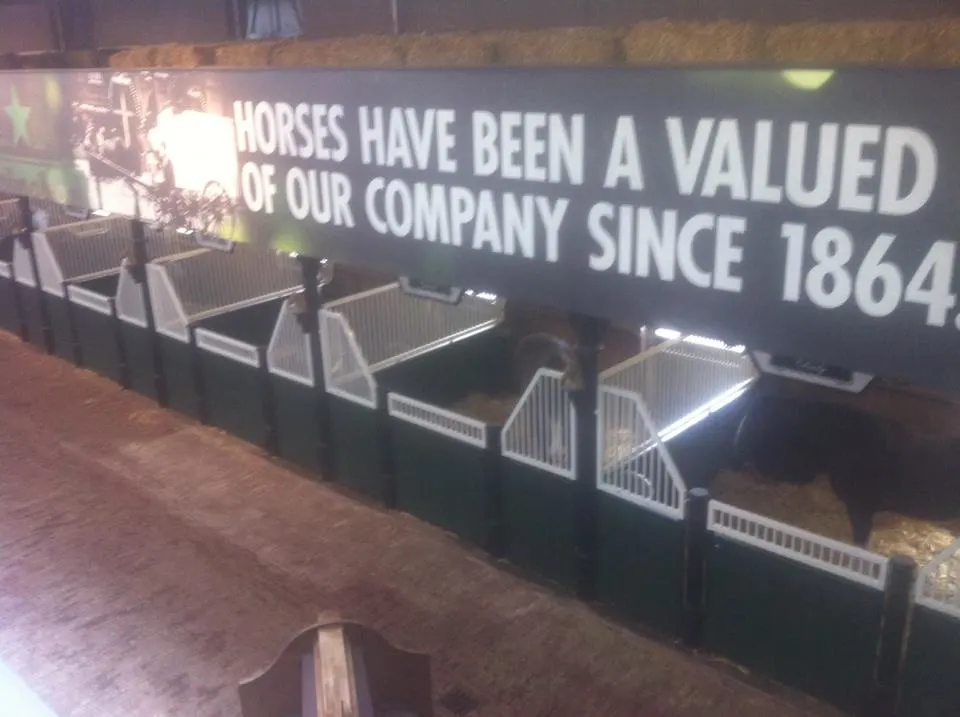 The Heineken Experience is recommended if you are a lover of beer. One drawback is that it's not a working brewery, but you will learn a lot about the history of the company You'll also learn that the Dutch are quite picky about how they drink their beer!
It costs €18, but you can pick up discount cards around the city that you get a €1 or €3 discount.
Included in the price are two drinks at the end of the tour, so it's worth the price in my eyes!
Amsterdam Itinerary – Day 3
Cycle around Amsterdam
This being the Netherlands, there are bikes everywhere! It's no exaggeration to say that there are more bikes than people in Amsterdam, they are literally everywhere.
This is one activity you should definitely do in your 3 days in Amsterdam.
You'll see the city from a different perspective and it's great exercise as well! Cycling is definitely one of the best things to do in Amsterdam!
You can do a 3-hour guided tour that will take in all the sights and teach you about the history of the city.
Canal Tour
Another activity that I highly recommend is going on one of the canal tours.
This is a great way to see the city and learn a lot about the architecture of the buildings and why they are built the way they are.
Our trip involved the boat getting stuck under a bridge, so they can be eventful trips!
An alternative to a tour is to rent a canal boat in Amsterdam instead. You won't be able to drive the boat yourself but you will be able to explore more of the canal system and see Amsterdam from a different perspective!
Vondelpark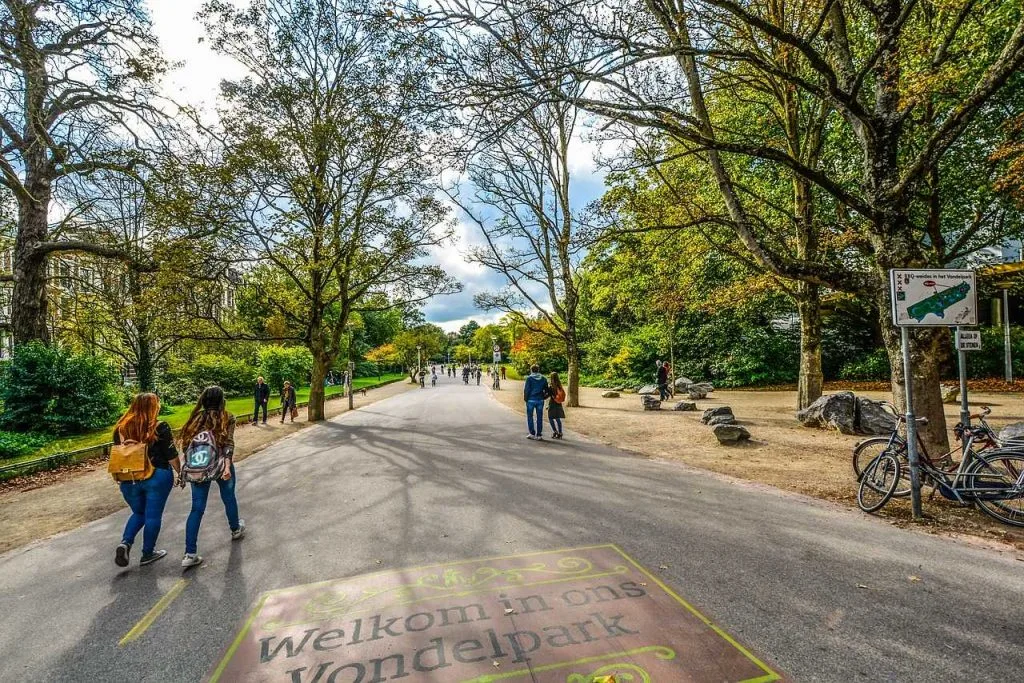 This is the largest park in Amsterdam, and definitely, somewhere you should check out!
It does get quite busy during the summer, but that shouldn't put you off visiting!
It's a great area for relaxing and there are lots of areas for sports if you need some more exercise!
Other places to visit in Amsterdam
Amsterdam is a big city and there are a lot of interesting things to do here! If you're not keen on doing some of the things above, then check out some options below for your 3 days in Amsterdam!
Johan Cruyff Arena – The Johan Cruyff Arena is home to Ajax FC, one of the most famous football teams in the Netherlands and Europe! If you're a big football fan visiting the stadium is a must! Click here to book now!
Houseboat Museum – As the name implies, this is a museum dedicated to living on a houseboat!
Jewish Historical Museum – This museum goes into detail about the history of the Jewish people in Amsterdam. It also has interesting exhibits about how the Jews suffered during the Nazi occupation.
Rembrandt House Museum – The Rembrandt Museum is the house that the artist lived in between 1639 and 1658. If you're a fan of Rembrandt, this is definitely for you! Click here to book your ticket now!
Tulip Museum – Yes there is a museum dedicated to tulips in Amsterdam! This is a lesser-known attraction and a cheap one, as it only costs 5€ to enter!
Keukenhof Gardens – Although the gardens are not in the city, they are easily accessible as a day trip from Amsterdam. You'll get to see rows and rows of tulip fields, which make for brilliant photos!
Check out all the activities you can do during your trip to Amsterdam by clicking the link below:
Amsterdam Travel Tips
Where to stay in Amsterdam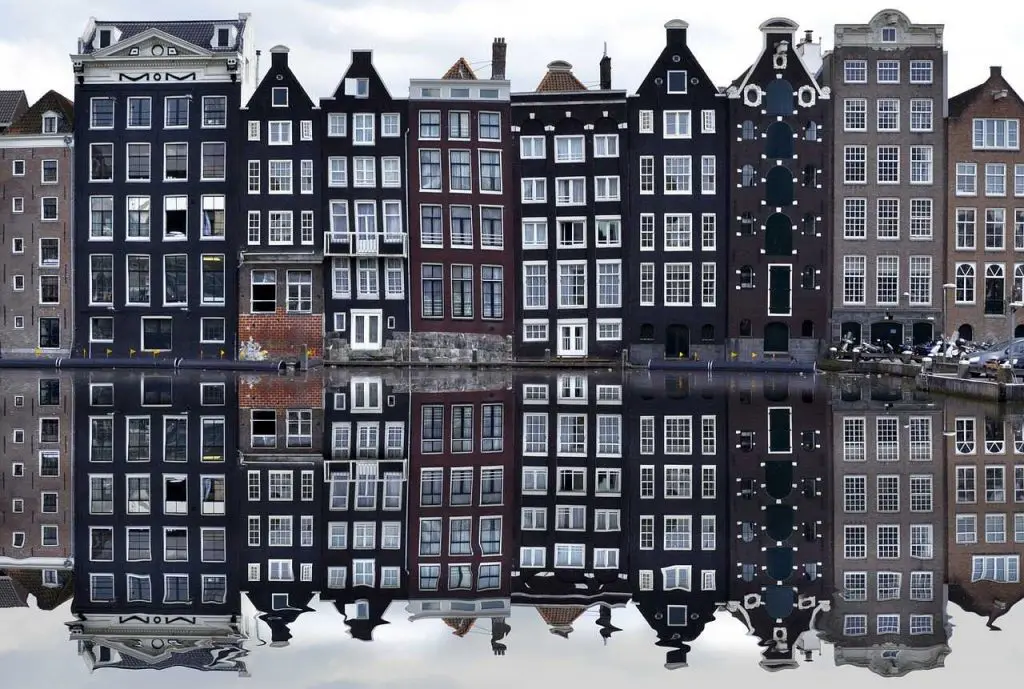 When considering where to stay in Amsterdam, it can be difficult to sift through the sheer number of hotels and hostels in the city. As one of the most popular tourist destinations in Europe, there is no shortage of accommodation available in the city.
You'll find plenty of hostels and hotels, but if you want your own apartment, it's worth checking out Airbnbs in Amsterdam. There are lots of them in Amsterdam and this means you can stay in an apartment with all the benefits of this rather than a hotel.
If you're looking for somewhere to stay during your trip to Amsterdam, I have a few suggestions for you below!
| Accommodation | Description | Book |
| --- | --- | --- |
| The Bulldog | This is one of the most famous hostels in Amsterdam! It's a bit pricey, but it is smack bang in the centre of the city! | Book Now |
| St Christopher's at The Winston | It's a bit of a party hostel, but most people go to Amsterdam anyway! Great location in the centre! | Book Now |
| Flying Pig Downtown | Another hostel that's close to the centre. Comes with its own downstairs bar, what's not to love? | Book Now |
| NH Carlton Amsterdam | A nice hotel in the middle of Amsterdam. Great facilities and staff. | Book Now |
| Zoku Amsterdam | Beautiful serviced apartments in the centre of Amsterdam. A good choice if you prefer your own private space! | Book Now |
| Jaz Amsterdam | A beautiful hotel that has its own gym, spa and sauna. If you love to be pampered this is the place for you! | Book Now |
Cost of travel in Amsterdam
Amsterdam is one of the most expensive cities you can visit in Europe. Prices here are above the average for the rest of the Netherlands and high in general compared to other European countries.
You will need to budget for your trip to Amsterdam, otherwise, you could find yourself spending more than you intended!
The prices in the Netherlands can be expensive, but it's nowhere near as bad as 3 days in Oslo is for your bank balance! Eating out can eat into your budget, but with plenty of options, you can keep costs down if you're sensible.
Below are the average prices for the essential services you will use during your three days in Amsterdam.
They take into account what you need to visit the city comfortably and don't include take extras such as tours, nights out, or souvenirs/clothing. They are deemed as 'non-essential' extras!

Accommodation
Hostel: Dorm – €30-45; Private – €60-90
Hotels: €90-200
Rental Apartment: €75-155

Food and Drink
Breakfast: Free-€10
Dinner: €8-20
Takeaway meal: €3-6
Pint of beer: €3.50-6.50

Transport
Single Bus/Tram ticket: €2.80
Unlimited Day Pass: €7.50
Bike Rental: €3-12/day
Train from airport to city centre: €5.30
Best time to visit Amsterdam
The best time to go to Amsterdam is definitely during the summer. The country has a climate which is similar to that of the United Kingdom with wet and cold winters and summers that can be hot but also have a fair bit of rain.
I visited Amsterdam during the summer and the weather was excellent. It was over 30 degrees nearly every day and there was hardly any rain at all. Obviously, this doesn't mean that will always be the case, but the odds of less rain are higher during the summer.
The winter can be cold in Amsterdam, but that shouldn't put you off. The city is just as beautiful in the winter as it is in the summer. Plus, there might be fewer tourists in Amsterdam during the winter months!
Whatever time you choose to visit Amsterdam, make sure you purchase travel insurance beforehand. It pays to protect your valuables and yourself as unexpected events can always happen, such as your canal boat trip getting stuck under a canal!
May to August: Warm weather; more tourists
March to April and September to October: Moderate weather; a reasonable amount of tourists
November to February: Cold weather; fewer tourists
How to get around Amsterdam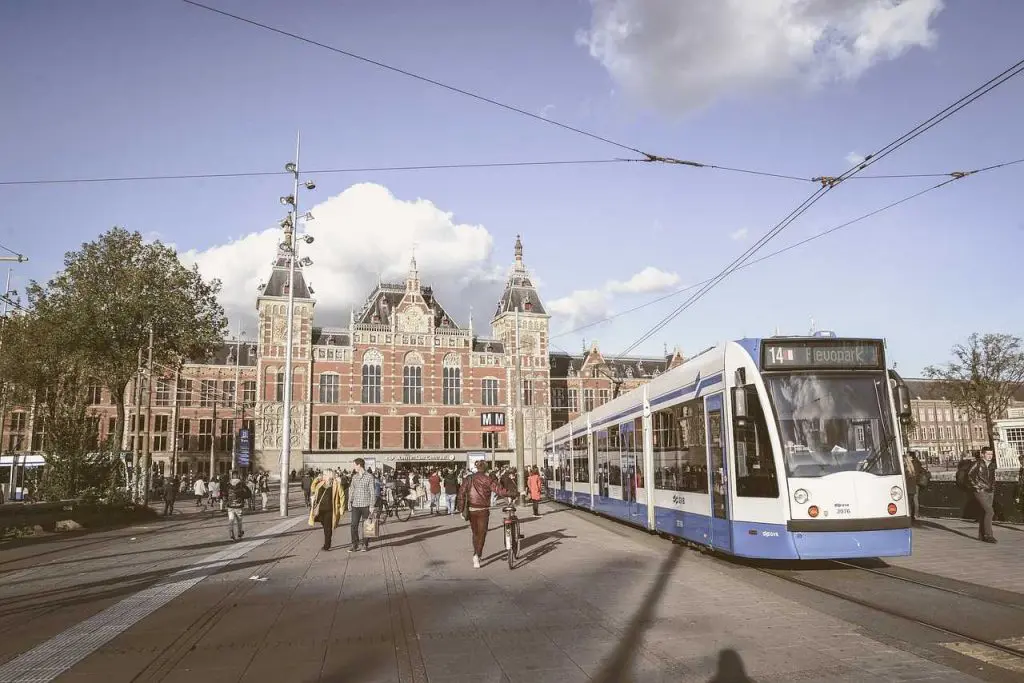 Amsterdam is a compact city, which means that most things are within walking distance. You can easily walk to most places in 15 to 20 minutes if you know where you're going.
If you don't, or you prefer to get there quicker, the city is served by a very well-connected tram service. A 24-hour pass will cost you €7.50, this is excellent value if you intend on using the trams to get around the city.
The other option is to rent a bike, which will allow you to explore the city at your own leisure. Ask your hostel if they offer rental bikes, otherwise, you can head to one of the numerous rental shops to pick one up.
People in Amsterdam do cycle fast, so be prepared for some fierce bell-ringing if you're deemed to be getting in the way or going too slow!
To get to Amsterdam Noord, you will need to take one of the ferries near Amsterdam Centraal Station. They are free and run 24/7, so you won't be waiting around too long if you want to check this part of Amsterdam out!
Is 3 Days in Amsterdam Enough?
Perhaps one of the best things to do and this is probably the case in any city, is just to wander around and explore. This is especially true when visiting Amsterdam.
In my experience, this is the best way to see a city and can lead to you discovering places that you didn't realise were in Amsterdam.
Of course, there is more to do than what I have listed above, but this is based on spending 3 days in Amsterdam or a few days less or more.
Need Travel Insurance?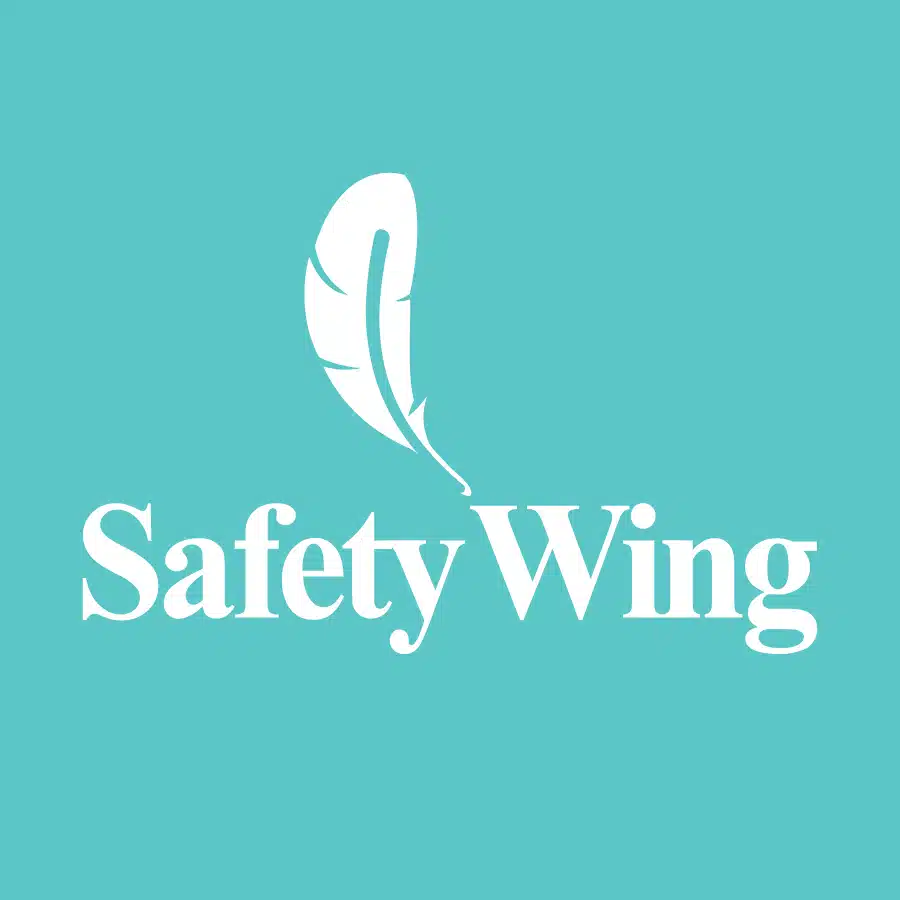 SafetyWing offers coverage that will give you peace of mind while you're on the road. If you want to protect yourself while you're on the road, then click the image to take a look at the options available to you.
Looking For More Travel Guides?
3 Days in Rotterdam – Why not check out the second-biggest city in the Netherlands after your trip to the capital?
Weekend in Bruges – If you want somewhere different to visit, a trip to the beautiful city of Bruges over the border in Belgium is a good idea!
3 Days in Brussels – The capital of Belgium is a great place to visit after you've spent some time in the Dutch capital!
Pin For Later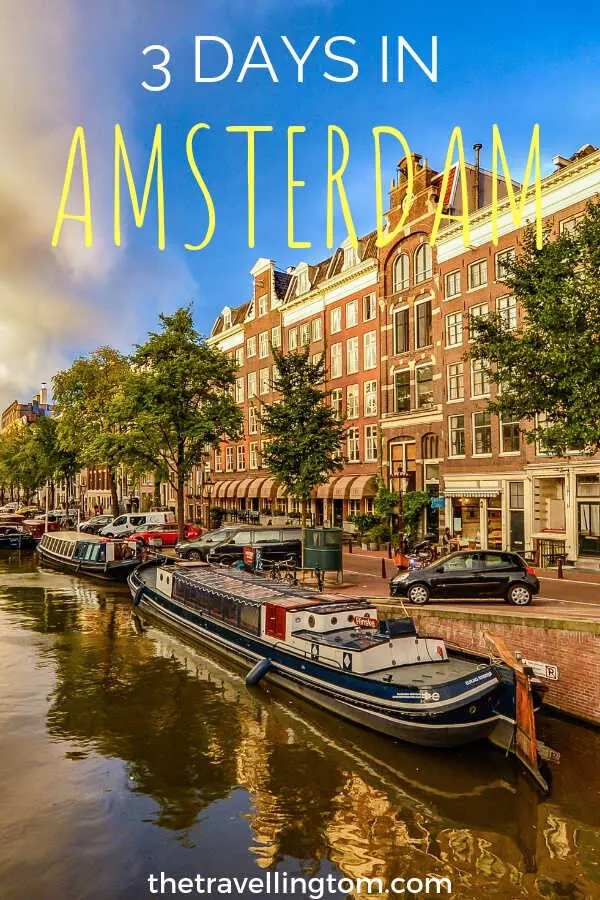 Tom is a travel addict who first left England to spend a year Down Under. Not satisfied with this, he then went to New Zealand, about as far away from home as he could get. He is now planning his next adventures in Europe and Canada while maintaining this blog. Check out the about me page to learn more!