3 days in Oslo is just the right amount of time to see the Norwegian capital. It's not the biggest city, so you can easily see almost everything in three days!
There are so many things to do in Oslo such as visiting the magnificent Oslo Opera House, checking out the crazy sculptures in Vigeland Park and see not one, but three authentic Viking ships!
This 3-day Oslo itinerary will let you know the best places to visit in the city, where you should stay, the best places to eat and much more!
Oslo is the gateway to Norway if you're flying in, and it's a great place for a city break too. However you are travelling to Norway, Oslo is one place you have to check out during your time there!
Disclosure: This article may contain affiliate/compensated links. For more information, please see our full disclosure policy.
How to Spend 3 Days in Oslo
Quick 3 Days in Oslo Itinerary
Day 1 – Walk around Oslo, Oslo Opera House, Vigeland Park
Day 2 – Viking Ship Museum, Akershus Fortress, The Royal Palace
Day 3 – Tjuvholmen Sculpture Park, Nobel Peace Centre, Oslo Vinterpark
My Experience in Oslo
Oslo is an interesting city and one that surprised me in a few ways. I was expecting it to be modern, clean and nice, but I didn't realise just how nice it is.
It would be a fantastic place to live, despite how expensive it is, because of the layout of the city. You can easily walk around, there are numerous parks to relax in and the waterfront area is lovely.
Oslo is a lively place. Walking around, it's easy to get the sense that a lot is going on. It may not be an epicentre of entertainment like Barcelona or London, but there is still much to do. It felt like a bigger version of Helsinki with more to do.
One of the best aspects of visiting Oslo is its history. I was surprised by how much there is to discover in the city. From Viking ships to Norway's resistance against the Nazis, I didn't realise just how much history had taken place in the city!
The one downside to Oslo is that it's expensive. You will pay a lot more for everyday items here, due to the strength of the Norwegian krone. However, if you're visiting for a weekend or longer, it's a small price to pay to enjoy a fantastic city!
It's easily one of the best places to visit in Norway and somewhere you'll want to visit again and again!
What To Do in Oslo in 3 Days
There are many places to see in Oslo, which considering it's the capital of Norway isn't a surprise!
One problem is that because there is so much to do, it's hard to know which places you have to see while you're there and which ones you can skip.
If you're wondering what to do in Oslo, I've listed some of the best stuff below. I've also included the best places to visit on my itineraries or each day in this Olso travel guide.
I would also recommend you purchase an Oslo Pass before you visit. You'll enjoy discounted entry to over 30 attractions in Oslo and you get unlimited access to the public transport system in the city too!
It's useful to have and will save you a lot of money, which in a city as expensive as Oslo, is a real plus!
Oslo Opera House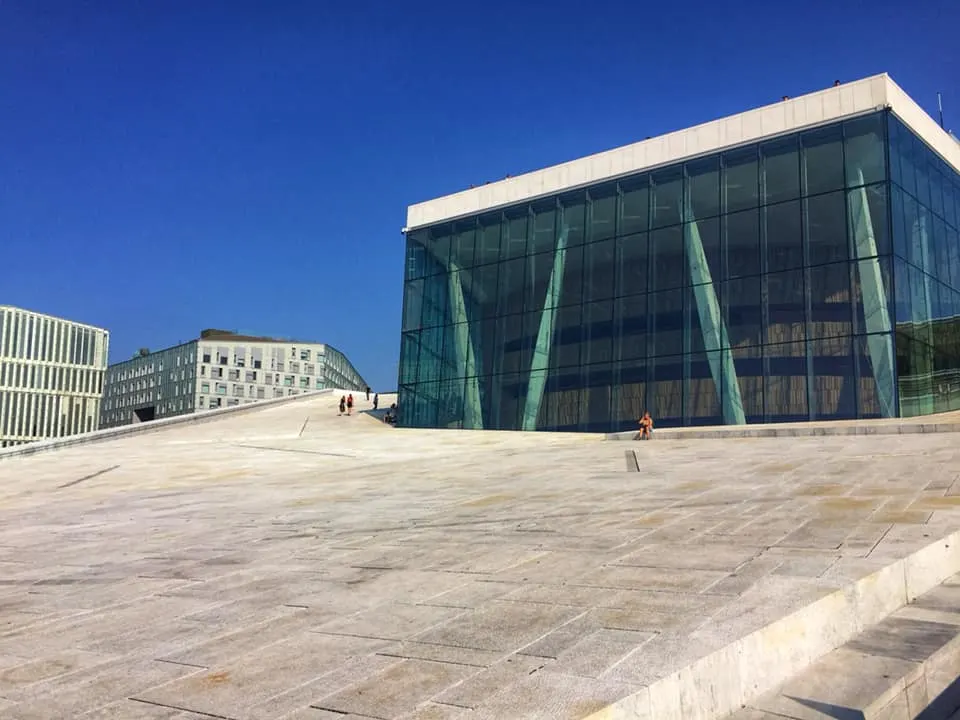 The Oslo Opera House is a beautiful building and one of the most unique I have ever visited. The unique aspect is the fact you can walk up the building and view Oslo from the top.
The idea comes from the fact that Norwegian nature is free for everyone to walk in. The Opera House was designed as an extension of this idea.
It's a beautiful piece of architecture and one you have to check out while you're in the city. It doesn't take long to get to the top and you will be rewarded with beautiful views of Oslo and the bay.
I'm not a fan of opera, so I didn't go inside, but if it's your thing then that is another reason to visit!
Viking Ship Museum
Without a doubt, the Viking Ship Museum is one of the best places to visit in Oslo. As the name suggests, it's a museum that is home to Viking ships.
However, there isn't just one ship, there are three big ships and numerous artefacts from the discovery of these ships.
It is worth visiting the museum just to see the ships, so impressive are they in person. The craftsmanship and size of the boats need to be seen to be believed.
While the museum doesn't go into too much detail about the history of the Vikings as a whole, you can still learn a lot about their voyages, the ships themselves and what their journeys entailed!
Note: The Museum is currently shut for refurbishments and not scheduled to reopen until 2026.
Oslo Itinerary – Day 1
Walking Tour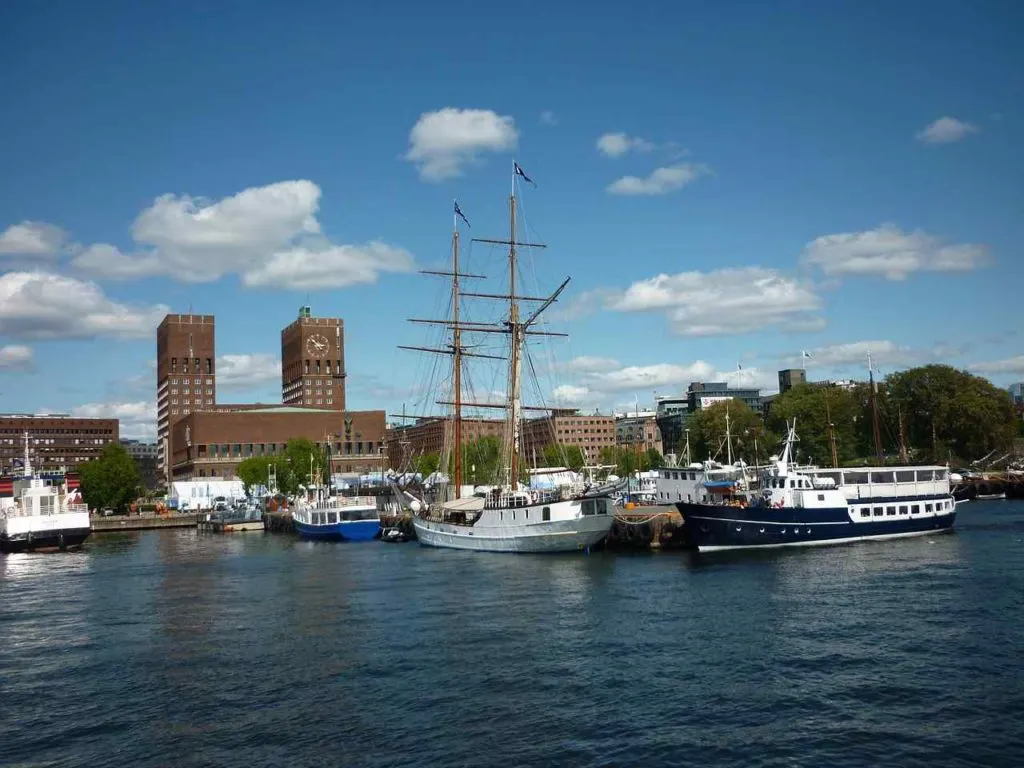 One of the first things I do when I go to a new city is to walk around and explore the city. Normally, I just walk out of my accommodation and just see where I end up.
This way I get to see parts of the city that I wouldn't otherwise see and get my bearings at the same time.
However, I realise this is not everyone's cup of tea. The best alternative is to go on a walking tour to see the city. There aren't many free ones in Oslo, but there are numerous paid tours if you can't find a free one.
They are a good way to get to grips with a city and you will learn a lot about the history of Oslo from the guides too!
Oslo Opera House
As I mentioned before, the Oslo Opera House is somewhere you have to visit. It is a striking building and very unique. From afar, it doesn't look that special, but once you're up close you'll realise why!
As you make your way up to the building, you realise that you can walk around the side. Walking up the staircase, you realise that you are getting ever and ever higher until you are on top of the roof of the Opera House!
There are not many buildings where you can walk up to the roof! You get a great view of the city from the top of the Opera House. It's somewhere you have to check out while you're in Oslo for 3 days!
If you enjoy Opera, it may be worth planning your trip to coincide with an event. If you're not a fan of opera, you can go on a tour to see inside the building instead. You'll learn about the history of the buildings and what happens behind the scenes!
Vigeland Park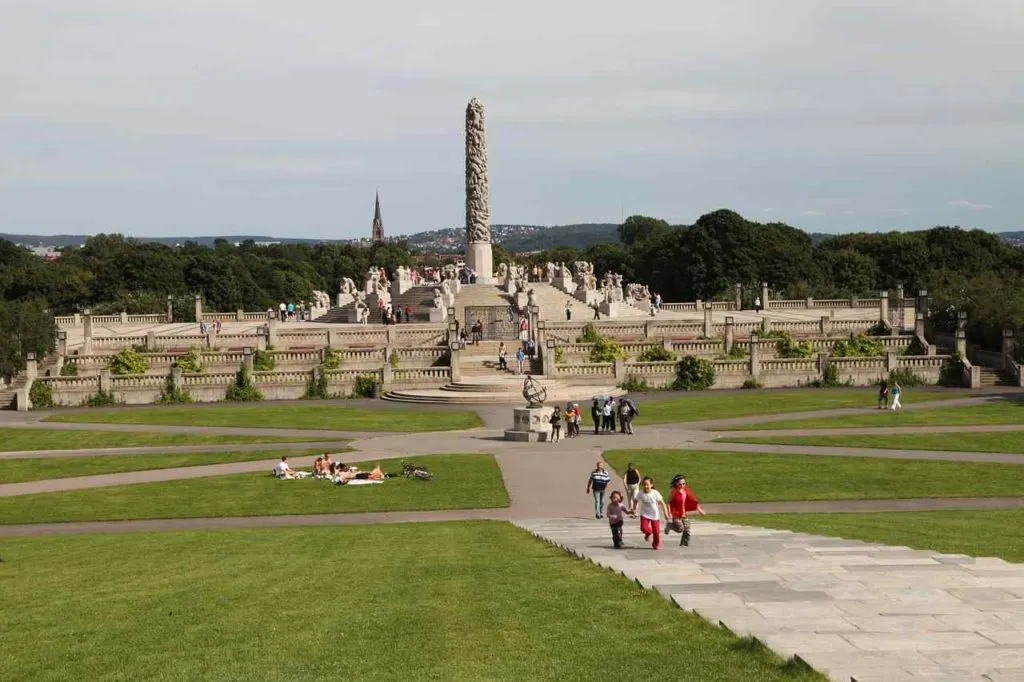 Vigeland Park is a sculpture park located in the larger Frogner Park. It features more than 200 sculptures by the artist Gustav Vigeland.
One thing you notice while walking around the park is the sheer number of sculptures and how strange some of them are.
One of the most famous is a statue of an angry boy. His face contorted and shoulders raised in rage, it is an odd statue to come across as you make your way around the park.
A museum is located in the park, which is worth visiting if you want to learn more about Vigeland and his sculptures. It's certainly a good idea if you're baffled by some of them as I was!
Oslo Itinerary – Day 2
Viking Ship Museum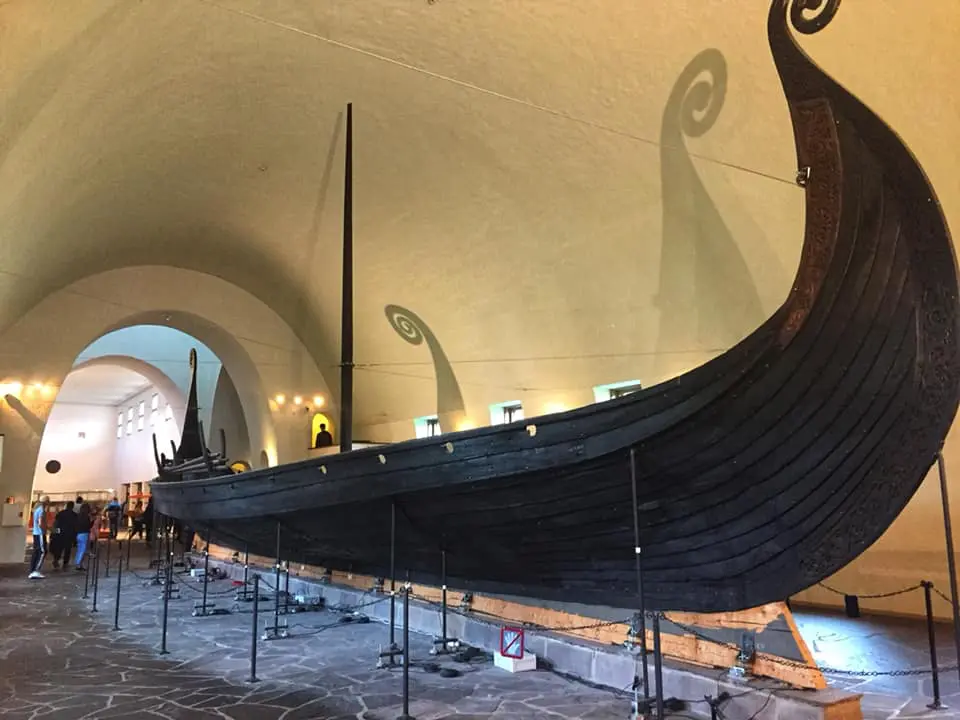 As you walk into the Viking Ship Museum it becomes apparent this museum is different from most others. A gigantic wooden ship is the first thing you see as you enter the building.
It's hard to express just how big it is! It's an impressive sight and one I won't forget in a while. However, the fun doesn't end there.
Walking further into the museum you come to a crossroads, if you look both ways you will be greeted by more ships that have been recovered from the surrounding area.
They are in varying states of disrepair, but they are no less impressive! The wooden structure and size of the ships are a sight to behold!
Even if you're not interested in history, you should visit the Viking Ship Museum just to see the ships and admire their beauty. You won't regret it!
Note: The Museum is currently shut for refurbishments and not scheduled to reopen until 2026.
Akershus Fortress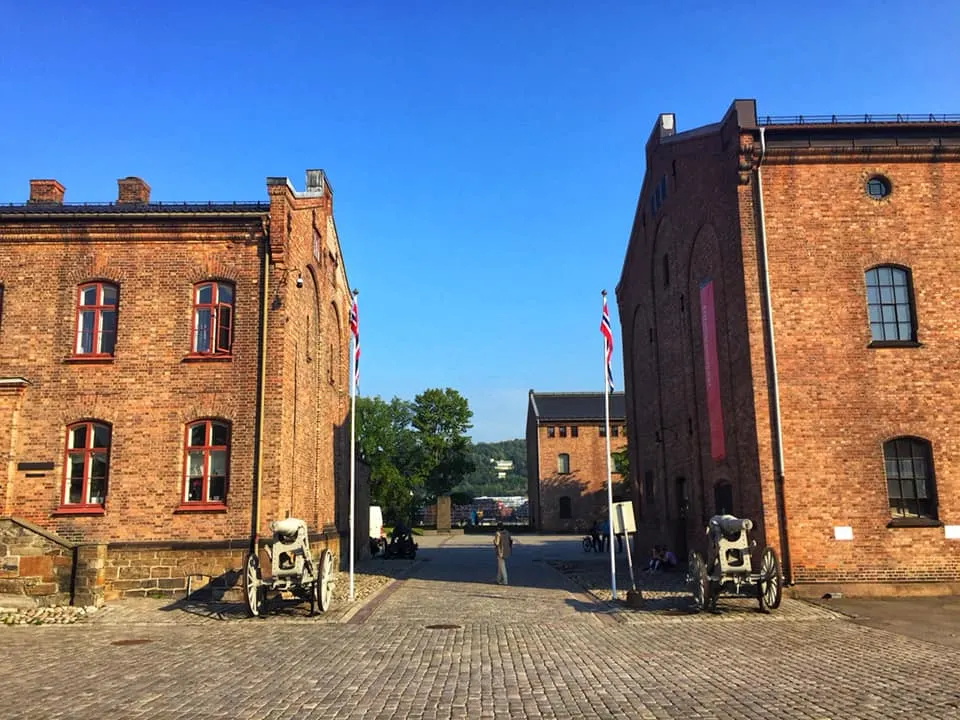 The Akershus Fortress was built to protect and provide a royal residence for Oslo. The castle was built around 1290 and was involved in numerous battles in Norwegian history.
The fortress is still used for military purposes today, but it is now open to the public from 6:00 and 21:00 daily. The Royal Mausoleum is also located in the fortress and includes several Royal figures such as King Sigurd I and King Haakon V.
Akershus covers a large area and there are a few museums on the grounds that you should check out. The Armed Forces Museum is one and focuses on the history of Norway's military.
You can also visit Norway's Resistance Museum, which focuses on the efforts of the Norwegian resistance during the occupation of the country by Nazi Germany from 1940 to 1945.
You can explore the fortress by yourself, but if you want a more in-depth experience it may be worth booking a tour which explains the history behind the fortress takes you to some hidden areas and visit other historical places in the city!
The Royal Palace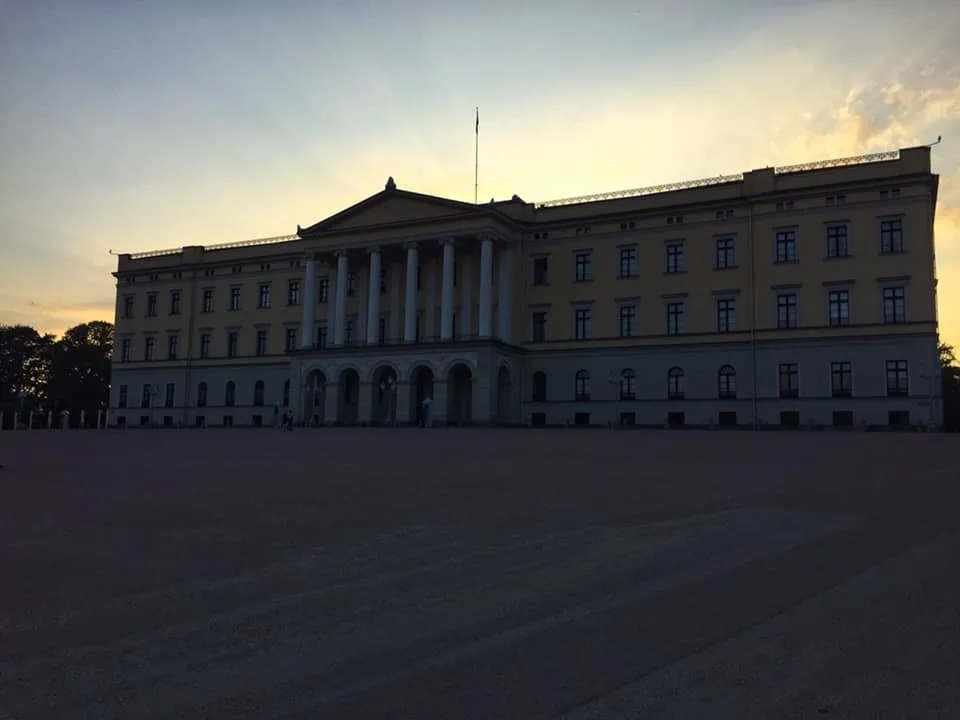 The first thing that strikes you as walk up towards The Royal Palace is just how big it is. It's an impressive and monstrous building. Located in the heart of the city, it is the official residence of the Norwegian monarchy.
Construction started in 1825 under the instruction of the French-born King Karl Johan and didn't finish until 1849, five years after his death. Until 1905 was not continuously occupied when King Haakon VII and Queen Maud decided to move in permanently.
I still find it incredible how easy it is to walk right up to the Palace. Unlike Buckingham Palace in England, no barriers are preventing you from getting in the grounds. Here, you are right next to the building and can even pose with guards metres from the door!
The palace is only open to visitors during the summer and you can only visit as part of a guided tour. This tour will take you around the building and lasts about an hour.
Oslo Itinerary – Day 3
Tjuvholmen Sculpture Park
Walking towards the sculpture park, past the numerous shops and restaurants on Oslo's waterfront, you can't see the park. At the time, I was unsure, if I was in the right place!
However, once you walk deeper into the area, you begin to see the park. The first thing that strikes you is how big the sculptures are and how weird they are. To giant balls with nipples stand out, as does the giant anchor!
In the summer this place is teeming with people. Hundreds and hundreds of locals and tourists descend on the area to bask in the sunshine and jump into the water. It's a great place to spend a sunny afternoon if you're lucky enough to visit Oslo during the summer!
Once you've finished admiring the sculptures and the scenery, I recommend heading back down the waterfront and trying some of the local food. You have a wide choice of restaurants and cafes, and it's a perfect place to eat a meal in the evening with amazing views!
Nobel Peace Centre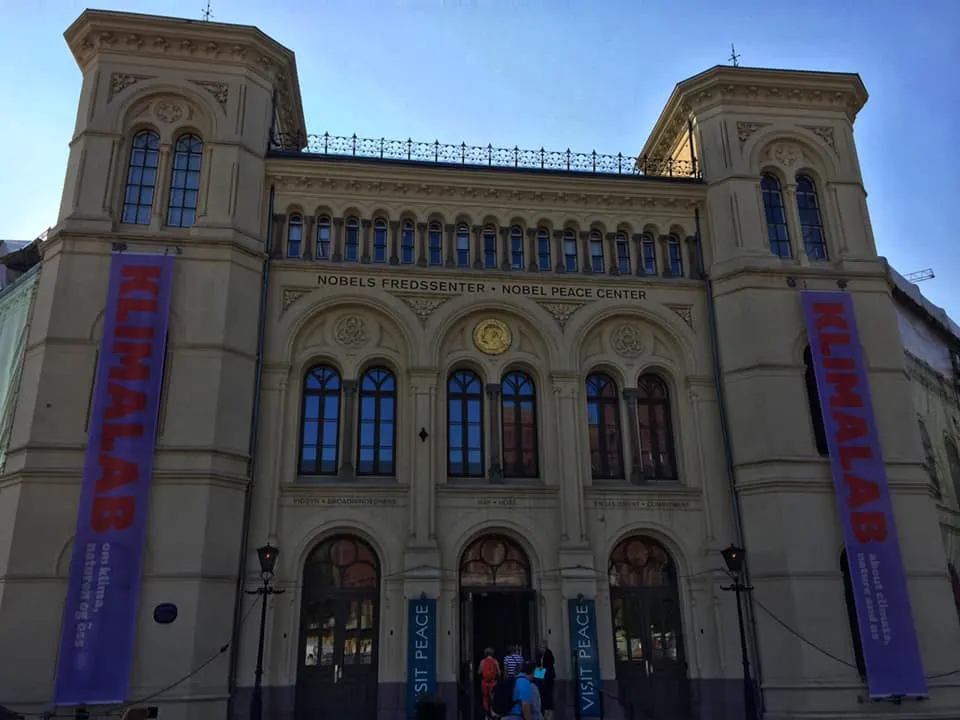 The Nobel Peace Centre is the museum of the Nobel Peace Prize. The museum is located on the waterfront not far from the Tjuvholmen Sculpture Park.
The Peace Prize is well-known around the world and the museum details its history as well as letting you know about the various people who have won the award.
The museum also delves into how the prize was created and the history of the man who it's named after, Alfred Nobel.
It costs 120 NOK to enter and it's well worth it if you want to learn more about the prize and its importance.
Oslo Vinterpark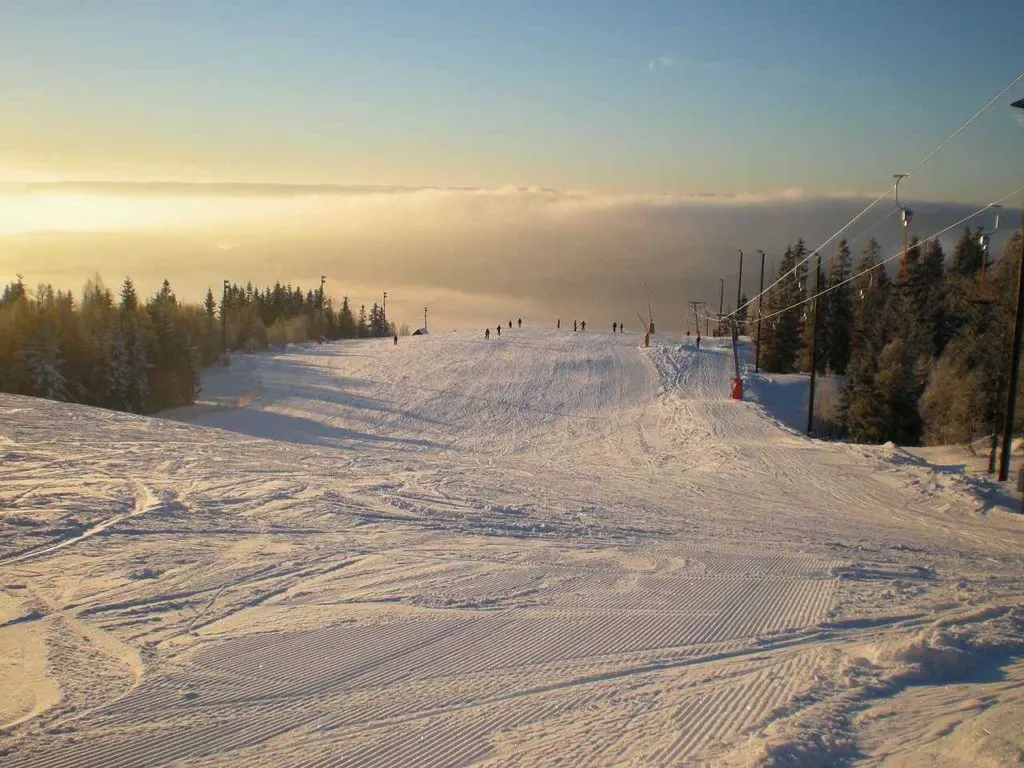 The Oslo Vinterpark is somewhere you should visit if you're going to Oslo during winter. It's a wasted trip if you go during the summer, as there won't be much snow!
The park is 40 minutes from the centre and is one of the best day trips from Oslo. It's easy to get there from the city centre, you just take the subway line 1 Frognerseteren and get off at the Voksenkollen stop!
Once you're there, you'll find there are 18 different runs of varying difficulty. Whether you're a beginner or an expert, you'll find a slope to suit your level!
The season tends to run from December until early April, but it can start earlier and end later depending on the weather.
If you're not a huge skier, or you want to do some skiing during the summer, you can visit the Holmenkollen Ski Museum, which has a dry ski slope. It may not be the same as a proper slope, but it's fun nonetheless!
Other places to visit in Oslo
Munch museum -If you're familiar with art, you'll know that Munch is the artist who created the iconic painting The Scream. The museum hosts the biggest collection of Munch's art in the world, as well as his most famous work. You'll have to go to the National Museum of Art to see The Scream, but the Munch Museum is still worth visiting to learn more about the artist!
Oslo Fjords evening tour and buffet – This is similar to the below tour, but on this one, you go in the evening and get a buffet! You'll get to eat some great seafood and see some of the best scenery close to Oslo Click here to book your tour!
Fjords tour – Norway is famous for its fjords and Oslo is no exception. They may not be on the scale of the ones you would see hiking Preikestolen, but they are still worth checking out! Click here to book your tour!
Click the link below to discover more activities and tours you can do during your trip to Oslo:
Oslo Travel Tips
Where to Stay in Oslo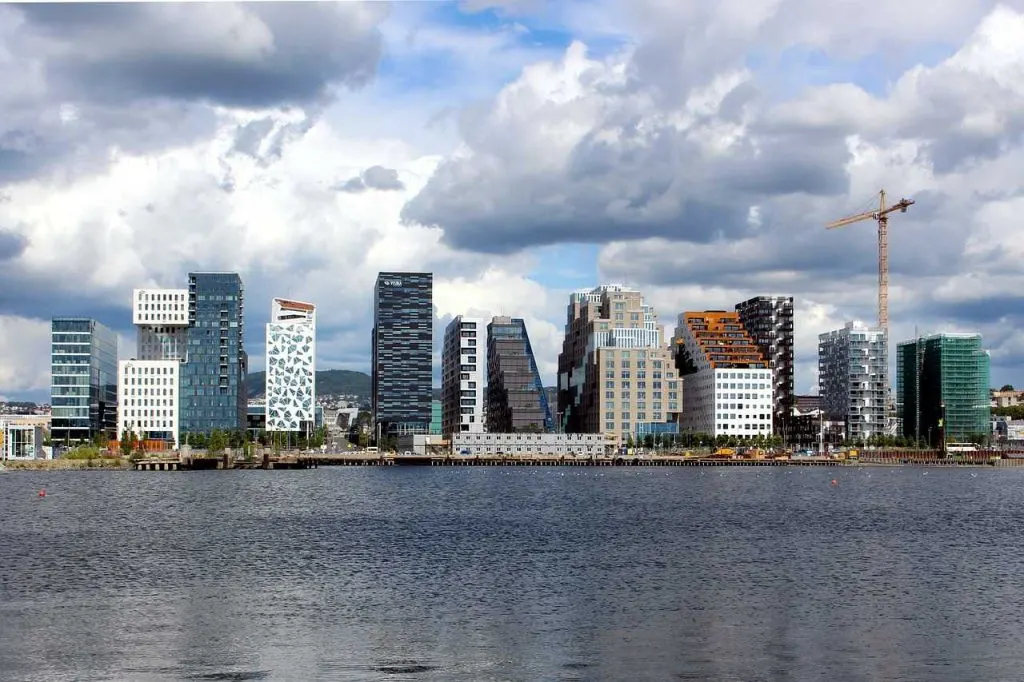 As the capital of Norway, you have plenty of places to choose from when it comes to somewhere to stay in Oslo. You have a wide range of accommodation to choose from budget hostels to luxury high-end hotels.
Admittedly, the choice of hostels in Oslo is on the low side. This is because Oslo isn't your quintessential backpacker location. However, there are still some good ones to stay at!
K7 Hostel Oslo is one of the best in the city. It's centrally located next to Karl Johan Street, which makes getting around easy.
If you're looking for a hotel, there are plenty of places to choose from in Oslo. Be aware though that prices in the city will be a lot more than you expect to pay owing to the strong Norwegian Krone.
Hotel Verdandi is a good place to stay. It's reasonably priced, has excellent facilities and is located in the centre near Akershus Fortress. It's certainly a decent place to base yourself during your 3 days in Oslo!
| Accommodation | Description | Link |
| --- | --- | --- |
| K7 Hostel Oslo | Nice hostel in the centre of the city that has spacious rooms and a good vibe. | Book Now |
| Anker Hostel | A good hostel that's not far from the centre and has great public areas including a library and bar. | Book Now |
| Oslo Hostel Ronningen | This hostel is outside the city centre but has a nice vibe, free breakfast and pool and table tennis! | Book Now |
Cost of Travel in Oslo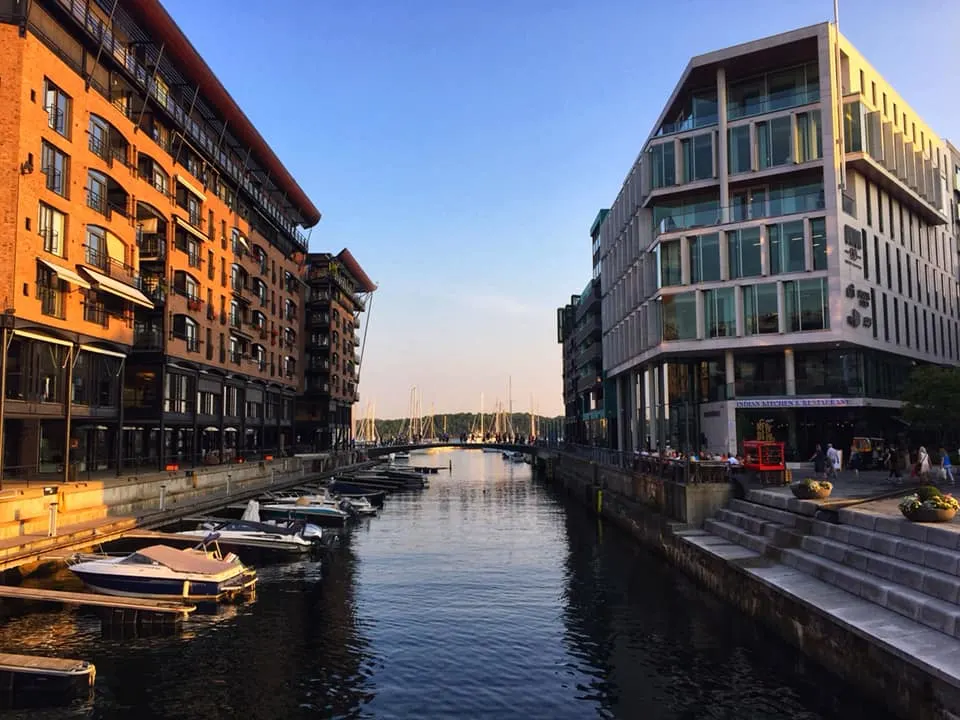 It's best just to say this straight away… Oslo is an expensive place. Norway is a rich country and as the capital, Oslo is an expensive place to visit.
Depending on where you're coming from and your home currency, you may have to budget for this trip, otherwise, you could end up spending a fortune!
This is one reason why it's a good idea to only visit for three days! If you're doing a longer Norway itinerary, you'll need a lot of money!
The following prices are for the average travel budget. That is someone who is not going to splurge, but someone who will not be travelling on an ultra-frugal budget either.
They don't include prices for extras such as nights out at a bar/pub, club entry fees, souvenirs/clothing purchases, tours. etc. You will have to budget extra for these purchases as they are 'non-essential!'
Here's a rough breakdown of essential travel costs in Oslo:
Prices are in Euros for ease of use. Check out XE.com for the latest exchange rates between your currency and Norwegian krone (NOK).

Accommodation
Hostel: Dorm – €20-38; Private – €90-150
Hotels: €95-150
Rental Apartment: €100-200

Food and Drink
Breakfast: Free-€10
Dinner: €14-20
Takeaway meal: €7-10+
Pint of beer: €10

Transport
City Metro / Bus: €3.50
Day ticket: €10
Best Time to Visit Oslo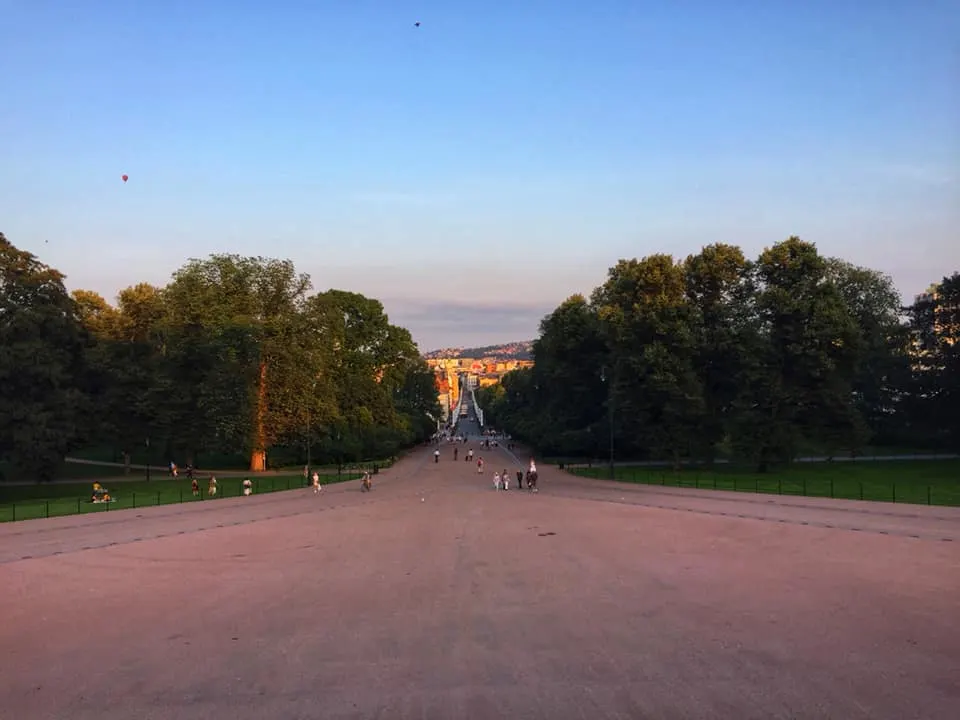 If you want good weather, the best time to visit Oslo is definitely during the summer months. From June to mid-September, the temperatures in the city are warm and the sun is out most of the time.
This is, in contrast, to winter months and autumn when the temperatures start to dip and the nights start to draw in. If you plan on going during these months, check out my Norway packing list to see what you should bring with you!
Due to Norway's position on the globe, days are longer and shorter than most other places during summer and winter respectively. This is important to factor in when you're planning to visit Oslo.
Due to the prices in Norway, visiting at one time of the year does not make much of a difference cost-wise. You may get cheaper flights during winter, but everything else will be more or less throughout the year.
My preference would be to visit Oslo during winter, but it's a charming place in winter and, in the end, it comes down to a personal choice!
How to Get Around Oslo
Getting around Olso isn't too difficult. The city isn't the biggest and everything is within walking distance once you are in the city centre.
If you're not a fan of walking, there are numerous electric scooters in the city from companies such as Lime, which allow you to ride around the city for a small fee. They are a quick way of getting around.
If your accommodation is outside the city centre you will need to use the public transport system in Oslo. Thankfully, it's very easy to use and highly efficient. You can get around with ease.
A single ticket costs 36 NOK (€3.50), while a day ticket costs 108 NOK (€10). If you're going to be using the metro and buses a lot during the day it's a good idea to get a day ticket. Otherwise, I would get single tickets, as it works out cheaper.
You can buy tickets from Naversen and 7-Eleven stores as well as at every station.
Frequently Asked Questions
Is 3 Days in Oslo Enough?
3 days in Oslo is the perfect amount of time to visit this lovely city. You can see all that there is to see in this time and potentially explore a few ideas further afield.
It may be an expensive city, but with great places to visit such as the Viking Ship Museum and the Opera House, it's one you shouldn't miss out on solely due to money issues!
How many days in Oslo are enough?
The minimum number of days you should spend in Oslo is three.
You can visit Oslo in 48 hours, but you will be in a rush to see everything, as there is more to do in the city than most people realise.
My advice is to spend 3 days seeing everything in the city and the surrounding area. You'll get a great feel for the city in 3 days and have a lot of fun too!
Need Travel Insurance?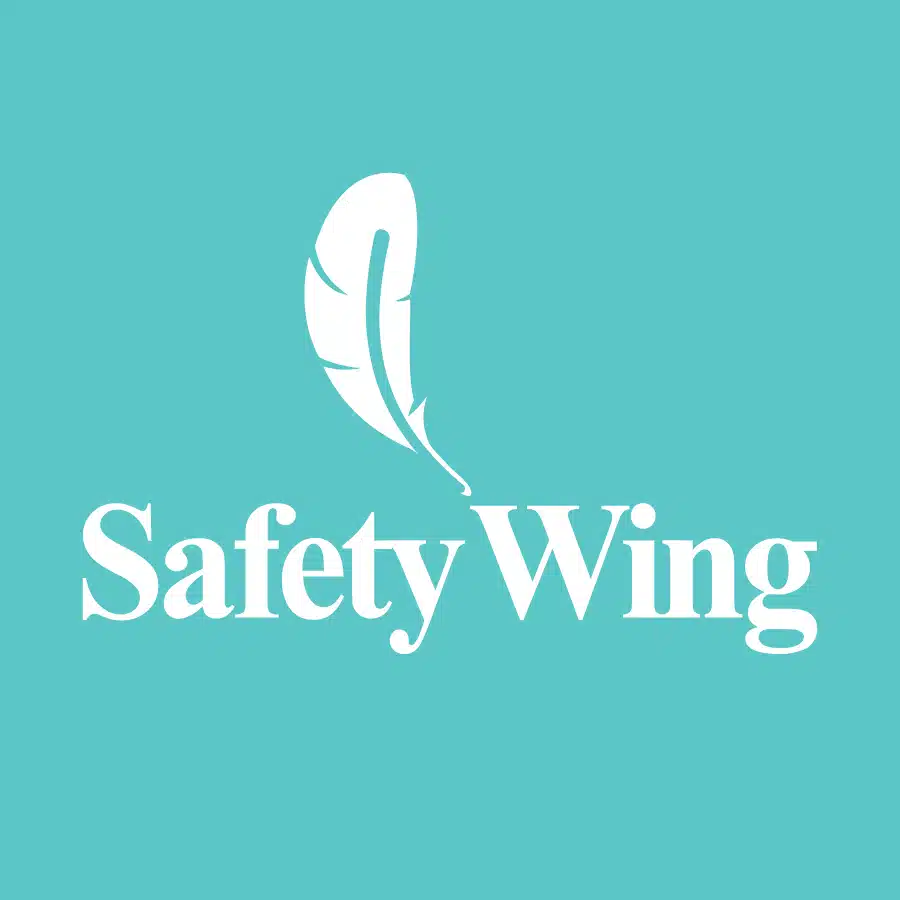 SafetyWing offers coverage that will give you peace of mind while you're on the road. If you want to protect yourself while you're on the road, then click the image to take a look at the options available to you.
Pin For Later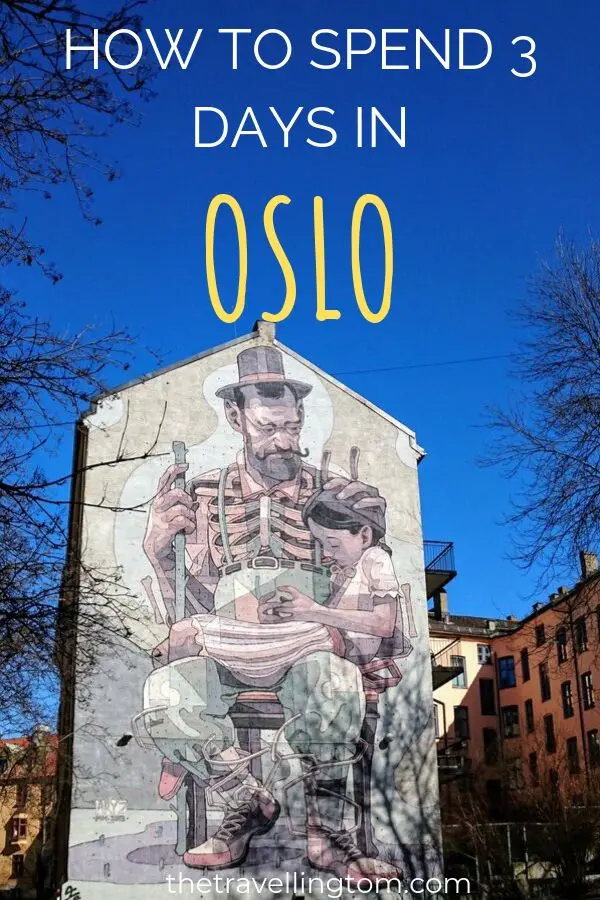 Tom is a travel addict who first left England to spend a year Down Under. Not satisfied with this, he then went to New Zealand, about as far away from home as he could get. He is now planning his next adventures in Europe and Canada while maintaining this blog. Check out the about me page to learn more!