3 days in Rotterdam is a good amount of time to spend in this splendid Dutch city.
Rotterdam is one of the most underrated cities in the Netherlands and Europe. It's often left in the shadow of Amsterdam but there are a lot of interesting sights to see.
The Cube Houses, the unique Markthal and even the impressive Rotterdam Centraal Station are all sights worth seeing. Plus, you can make a short trip to the beautiful Delfshaven too.
This 3-day Rotterdam itinerary will let you know the places you should visit and where to stay, during a visit to the city.
So without further ado, let's get into it!
Disclosure: This article may contain affiliate/compensated links. For more information, please see our full disclosure policy.
Table of Contents
3 Days in Rotterdam Guide
Quick 3 Days in Rotterdam Itinerary
Day 1 – Walk around Rotterdam, Witte de Withstraat, Europort
Day 2 – Cube Houses, Markthal, De Kuip
Day 3 – Delfshaven, Museum Boymans-van Beuningen, Grote of Sint-Laurenskerk
My Experience in Rotterdam
Rotterdam was never on my radar when it came to places to visit in the Netherlands. I'd been to the country twice before but had never bothered to visit Rotterdam.
Well, when I did I was pleasantly surprised. I was told by a few friends, it wasn't that great of a city. But I thought it was alright.
It's a very modern city due to the bombing of Rotterdam which obliterated the city during the Second World War. The buildings are sleek and shiny, while there are one or two remnants of its medieval past.
There's a lot to do in the city and it's a lively place to visit, especially at night. It's a great place to visit a few bars and enjoy yourself.
If you're spending 3 days in Amsterdam or more, Rotterdam is a good place to visit to get a different perspective on the Netherlands.
It's a city with a fascinating past, beautiful buildings and lots to do. An underrated destination for all travellers making their way around Europe.
Here are a few things I liked about Rotterdam and a few things I didn't:
Good
I'd gotten a few bad verdicts on Rotterdam before I visited, but I liked the city. It feels different from the rest of the Netherlands, which is probably due to the city being reduced to ruins during World War II. I enjoyed the new buildings, especially the Cube Houses and the Markthal.
The city is livelier than you might imagine. I wasn't expecting it to have good nightlife for some reason, but if you venture down Witte de Withstraat at night, you'll plenty going on.
Bad
Rotterdam is big so it's hard to get a grip on where everything is. It will probably take you three days to find your way around. I frequently got lost trying to walk back to my hostel and I recommend using the metro to get around if you're not sure where you're going.
There's not the biggest choice of budget accommodation in Rotterdam. This is a shame as staying in a hotel is expensive and you miss out on meeting fellow travellers. I'd try and book your hostel in advance so you don't miss out.
Some of The Best Things To Do in Rotterdam
3 days in Rotterdam should provide you with enough time to see all the sights this fascinating Dutch city has to offer.
One thing you should get before you visit is Rotterdam Welcome Card.
The card gives you up to 50% discounts on all the main museums and attractions in the city. You can choose from a 1, s or 3-day card. If you're staying for 3 days, it makes sense to get a 3-day one.
You can get also discounts in restaurants and cafes too. Seeing as it will save you money during your trip, it's a no-brainer to get one.
Below are some of the best things to see in Rotterdam in 3 days you have to do during your time in the city.
Witte de Withstraat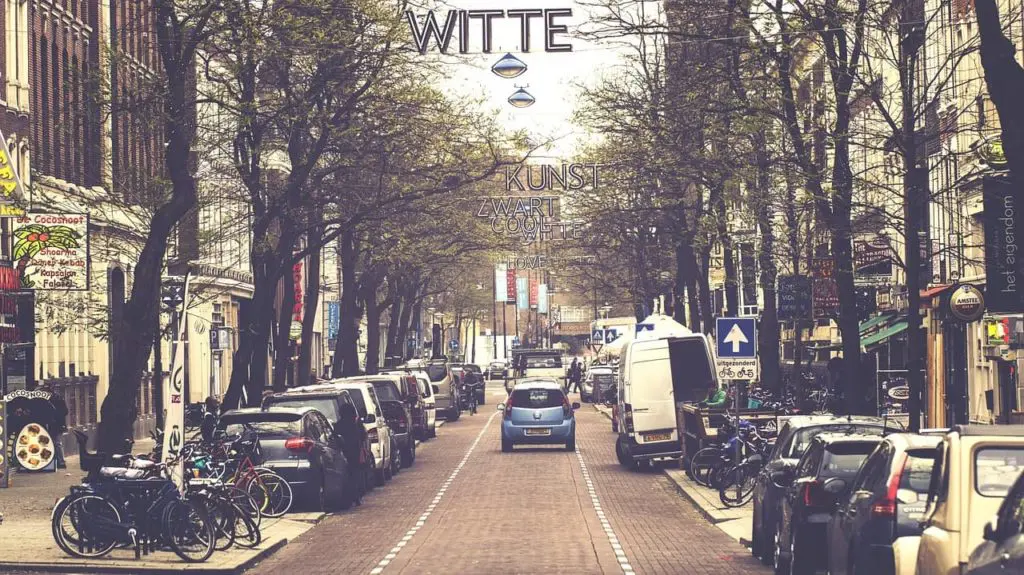 If you're for the liveliest part of Rotterdam, Witte de Withstraat is the place to be.
I stayed in a hostel on this street during my time in Rotterdam and it was a fun place to be. There are multiple bars and restaurants nearby and you won't struggle to find something to do.
The street comes alive at night, and it's a great place to base yourself if you want to take advantage of Rotterdam's nightlife.
In March, the street is home to the Museumnacht010 festival, while you can also find two art galleries on the street if you're looking for some culture too!
Cube Houses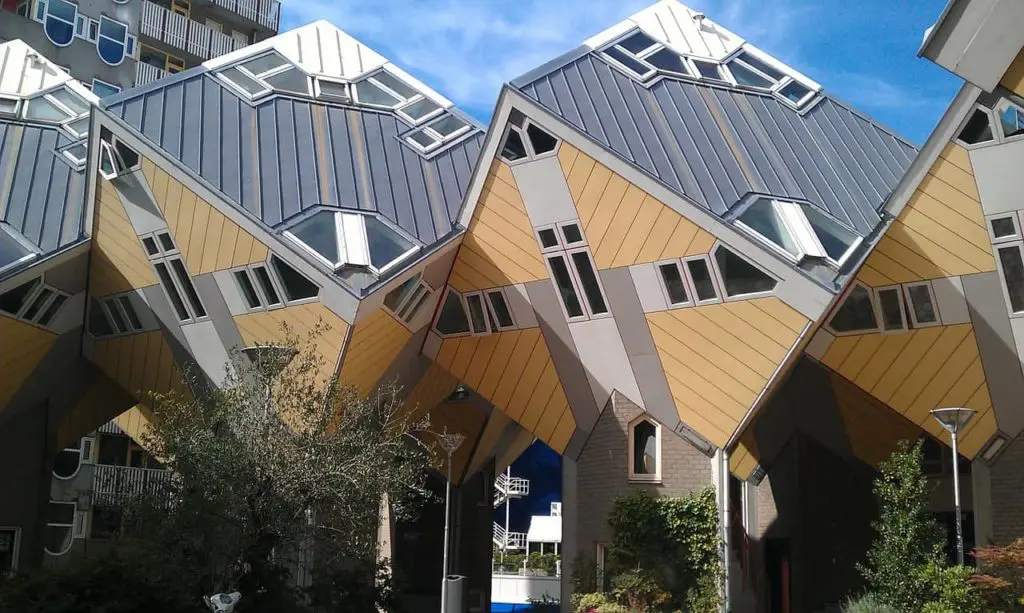 Rotterdam was devastated during the Second World War. The Rotterdam Blitz levelled the city, with the entire city centre destroyed.
Following the war, the city underwent a rejuvenation. The city wasn't rebuilt to its previous specifications but reimagined anew.
One of the new buildings that sprung up was the Cube Houses. As you can see in the image above, they are a unique and visually striking piece of architecture.
The houses were designed by Piet Blom with the intention of optimising the space, as a house, to increase the size of the rooms. while you might not be able to inside, you can admire them from the outside!
Delfshaven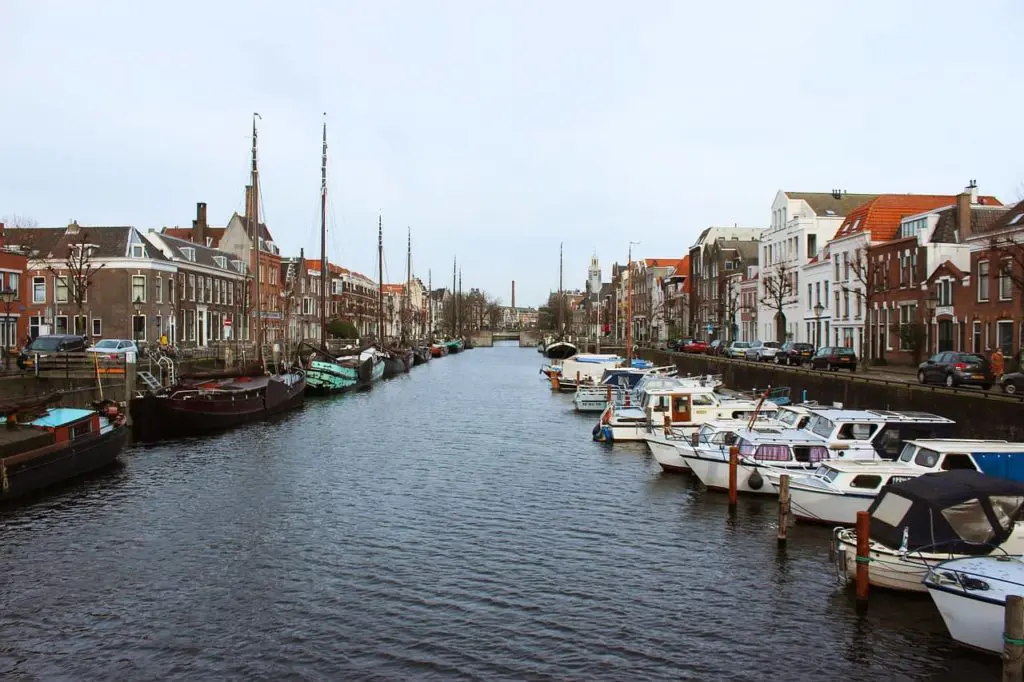 Delfshaven is a borough of Rotterdam and a good place to visit if you want to get outside of the city centre for a bit.
It used to be a part of Delft, hence the name but was annexed by Rotterdam in the late 19th century.
Delfshaven survived the bombing of Rotterdam in 1940, which gives it a nice contrast with the modern vibe of Rotterdam.
The area has a picturesque harbour, that is home to a yacht marina, while the canalside houses are home to some great antique shops, bars and cafes.
Delfshaven is a different side of Rotterdam you can't afford to miss during your 3 days in the city.
Rotterdam Itinerary – Day 1
Free Walking Tour
One of the first things I do, whenever I visit a new city after I've checked in, is to go for a walk.
This usually involves me setting off in one direction and seeing where I end up. I find it's a good way to get a feel for the city and you can also discover some places you might not otherwise have come across.
I understand this isn't for everyone. A more structured walk is what many other people prefer and going on a free walking tour is a great way to do this.
If you're staying at a hostel, check if they have one. If not, you can normally find a free walking tour online or through leaflets in the place you're staying. The alternative is to book a walking tour if none of those options are available.
Witte de Withstraat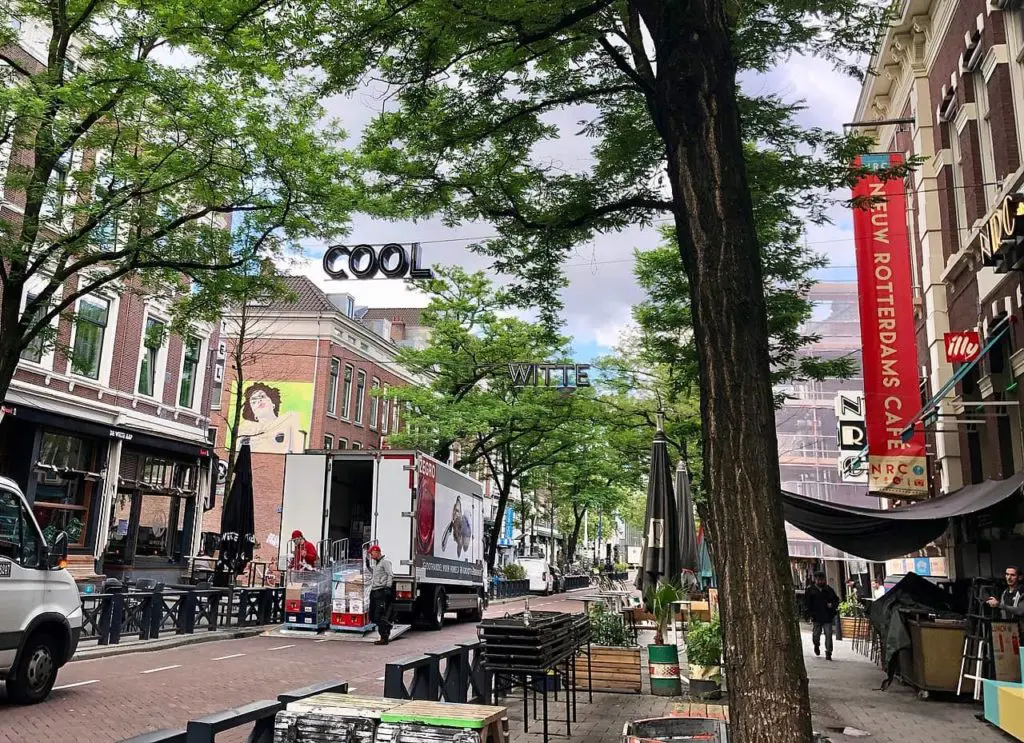 Witte de Withstraat is possibly the liveliest street in Rotterdam. It's somewhere you have to check out during your stay in the city.
After you've finished your walking tour, it's a great place to come and get a bite to eat. There are plenty of cafes and restaurants here, many of which serve excellent food.
Should you wish to come back later in the day, you'll find the street is a hive of activity. Bars are plentiful here, and as the day draws long, Witte de Withstraat comes alive.
Taking in the street during the day and night is a good idea. It's more serene during the day, and you can appreciate its beauty and enjoy your surroundings. While at night, it's a hive of activity, bright lights and bustling energy that has to be experienced!
Europort
Rotterdam is home to the largest port in Europe and one of the busiest in the world.
It may seem like an odd place to visit, but to get an idea of the scale of the place you have to check it out.
You can rent a bike and cycle on the opposite side of the water to the port, or you can book a boat tour which takes you up close and personal.
Whichever one you choose, it's worth checking out the port. Doing so will give you an idea of how big it is and its importance to Rotterdam and the Dutch economy.
Rotterdam Itinerary – Day 2
Cube Houses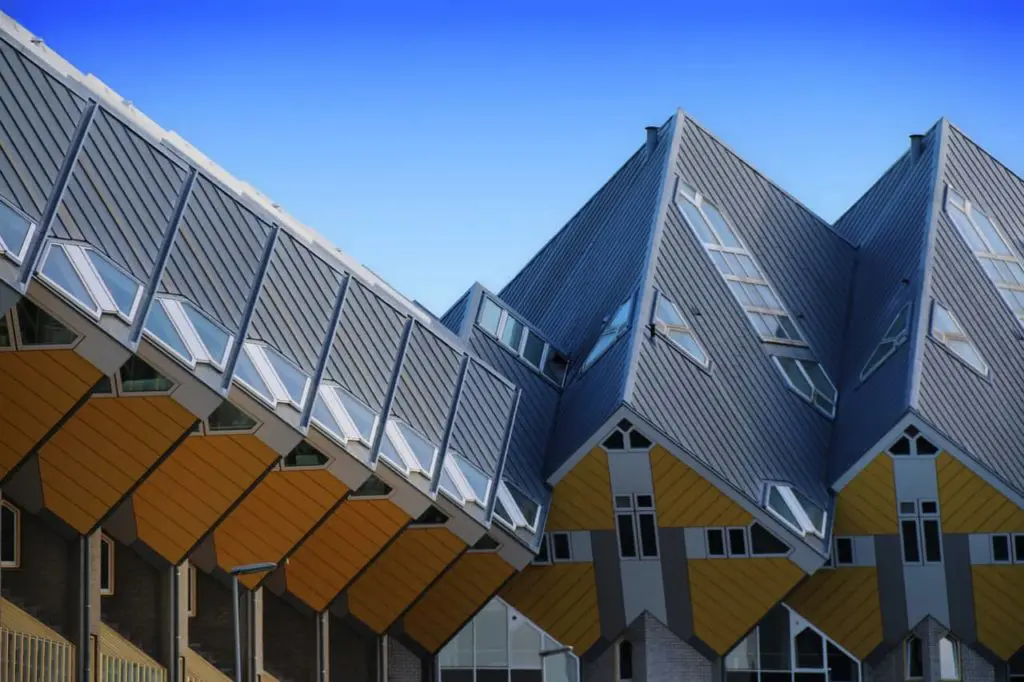 The Cube Houses are one of the most iconic images of Rotterdam.
These wacky houses are an architectural curiosity and have to be visited while you're in the city.
While they are impressive from the outside, you might be wondering what they're like on the inside. Well, one of the houses acts as a 'show house'.
This means you can pay a small fee to take a look inside and marvel at one of the best pieces of architecture not just in Europe but the world.
Markthal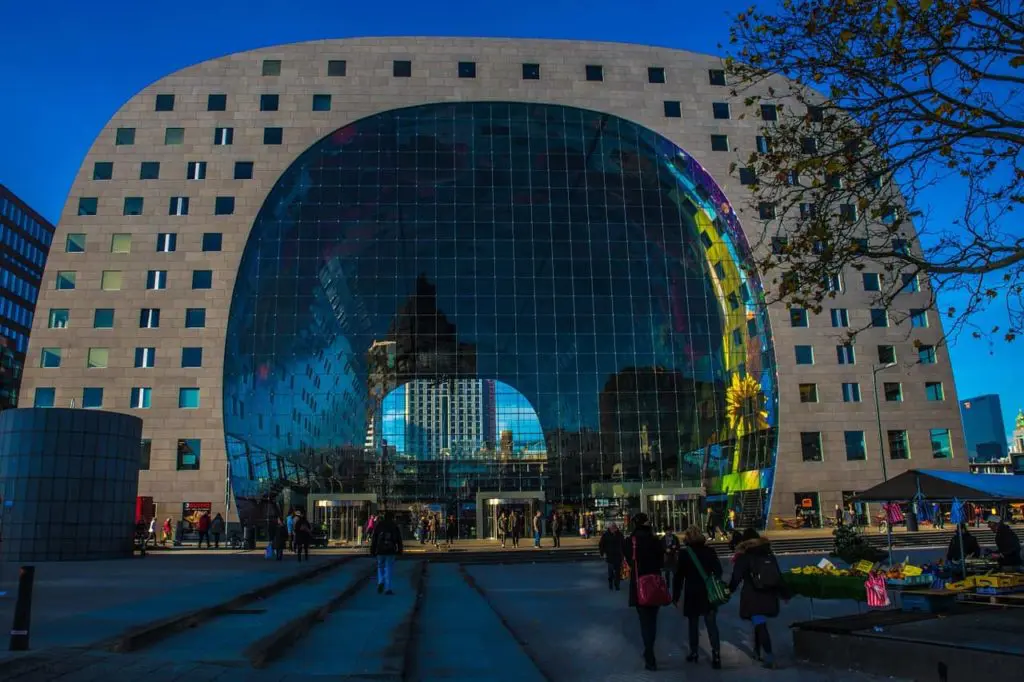 After visiting one of Rotterdam's most striking pieces of architecture, you're off to visit another one next.
The Markthal is a stunning building that was constructed in 2009. It's a usual purpose building which serves as an office building and marketplace.
The design of the building is unique with a semi-circular grey facade and large windowed section facing out onto a courtyard. Inside the semi-circle, there is a collection of artwork by Arno Coenen which depicts insects, plants and flowers.
The market section of the building has lots of shops, bars and restaurants, as well as 70 other businesses. It's a great place to explore and get a bite to eat while you're there.
De Kuip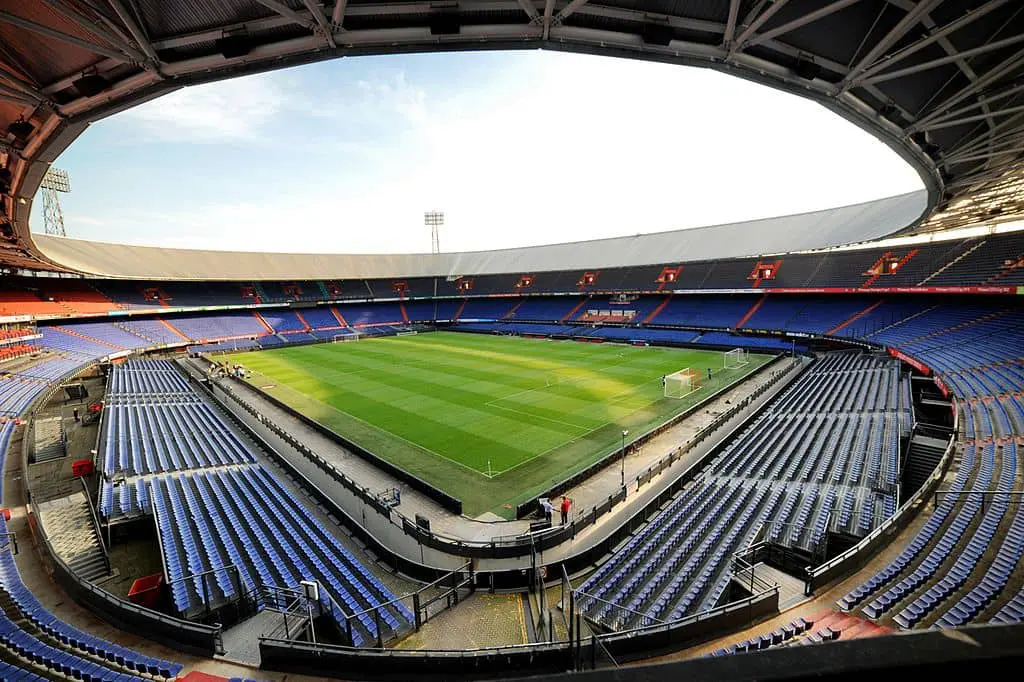 Football might not be everyone's cup of tea, but if it is, a trip to De Kuip is a must.
It's home to one of the Netherlands' most famous clubs, Feyenoord. The stadium itself is an interesting sight and it's worth visiting just to check it out.
The stadium is nicknamed 'The Tub' due to its clean, oval from above, which makes it look like a bathtub!
If you visit during the football season, you might be able to watch a game here. If you don't, you can always go on a stadium tour, or check out Feyenoord's museum instead.
Rotterdam Itinerary – Day 3
Delfshaven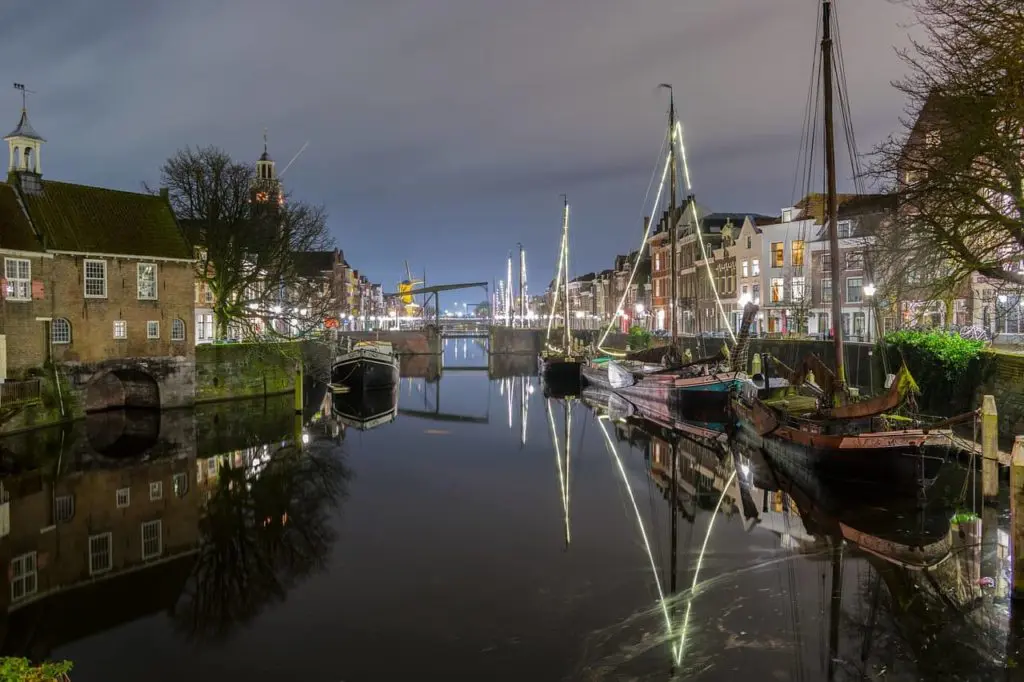 Just outside of Rotterdam, Delfshaven is a great place to visit if you want to get out of the city for a while.
It's a stark contrast to the hustle and bustle of Rotterdam. Delfshaven is much quieter and more serene.
Another difference is in how it resembles more traditional Dutch architecture. You'll find canals and old brick buildings, similar to what you see if you visit Utrecht.
Museum Boymans-van Beuningen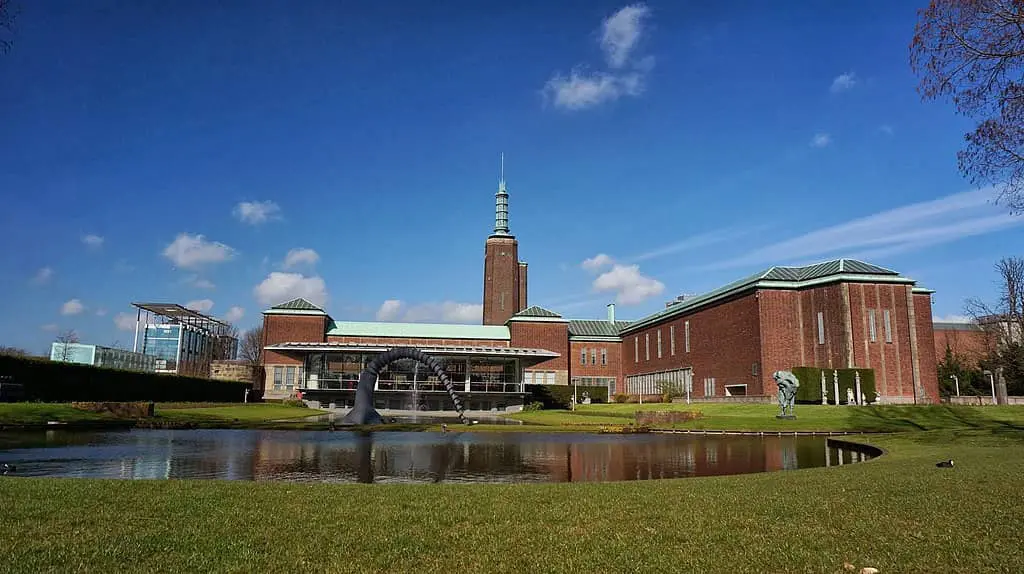 One of the most interesting museums in Rotterdam is the Museum Boymans-van Beuningen.
It's located in the Dijkzigt district of Rotterdam and is considered one of the Netherlands' best art museums.
The museum contains a wide range of pieces which include sculptures, paintings and other artworks from a variety of artists such as Van Gogh, Dali and Rembrandt.
As well as the works of art inside, the grounds and the building itself are impressive. It's worth walking around before or after your visit to appreciate its beauty.
Grote of Sint-Laurenskerk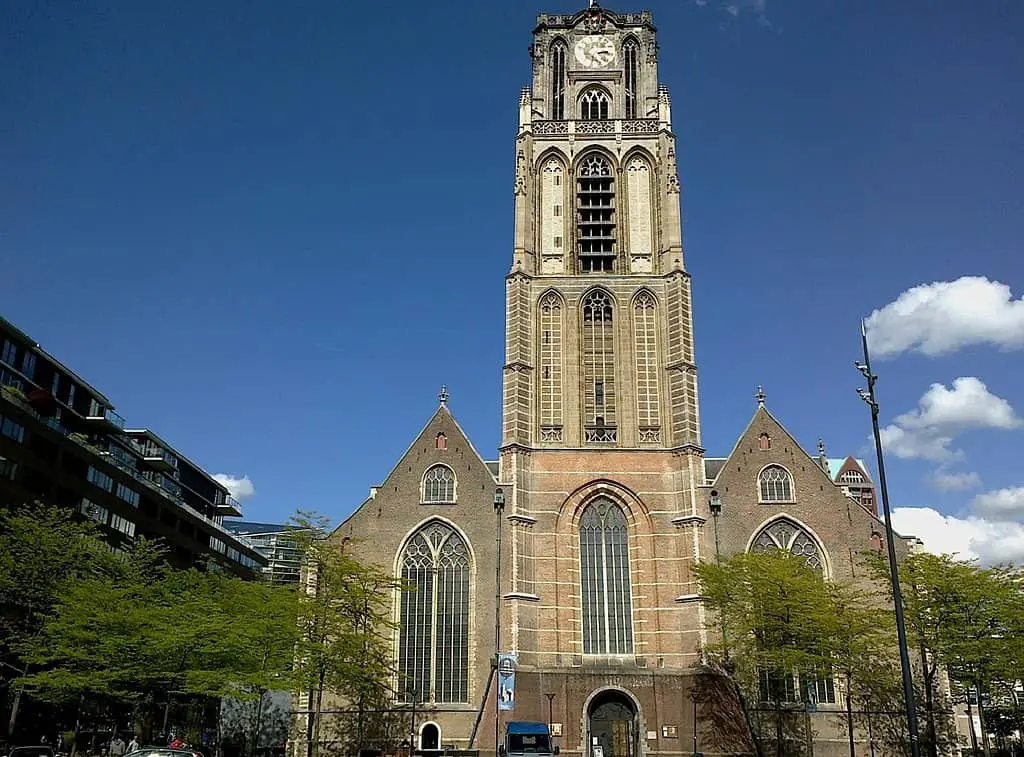 During the bombing of Rotterdam, almost every medieval building was destroyed. Almost every building. The Grote of Sint-Laurenskerk is one of the few to survive the blitz.
It was constructed in 1449 and is an impressive sight and a reminder of what Rotterdam was before the blitz.
The church is close to the Maritime Museum and Erasmus Bridge and sticks out like a sore thumb against the modern buildings that dominate Rotterdam today.
As well as admiring its beauty from the outside, the interior is impressive too. It's an excellent place to visit at the end of your 3 days in Rotterdam.
Other Places to Visit in Rotterdam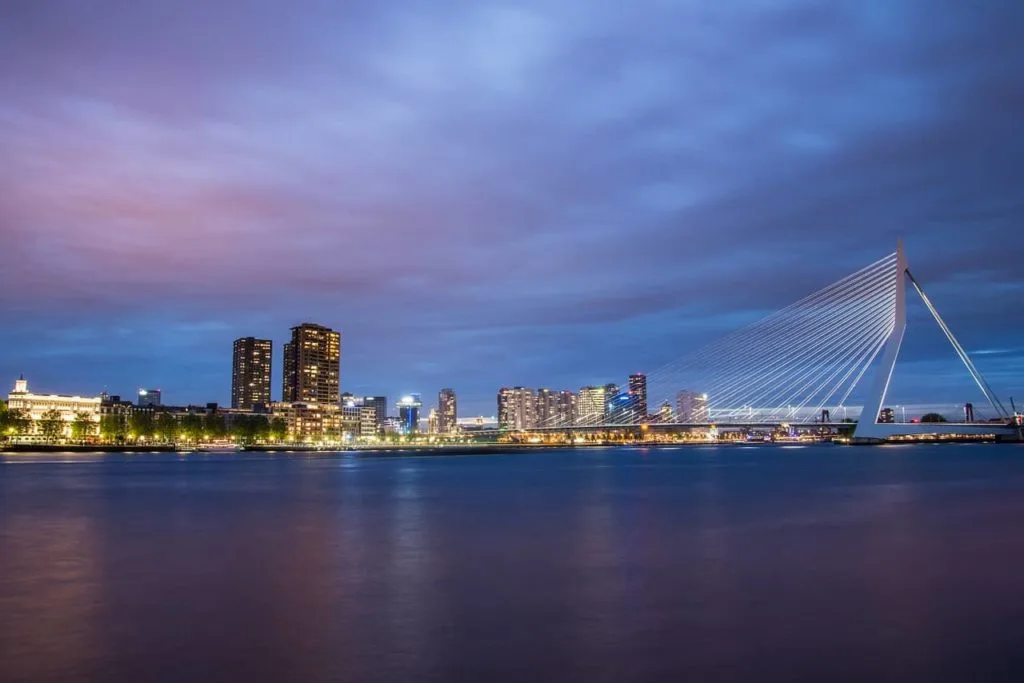 Erasmus Bridge – The Erasmus Bridge is one of the most impressive pieces of architecture in Rotterdam and that's saying something. It's worth walking across to get a view of the city from both sides on what is one of the most beautiful bridges in Europe.
Boat tour – Rotterdam is renowned for its port and a great way to get a feel for the city is to go on a boat tour. You'll get to learn about the history of Rotterdam and see all the city's landmarks with drinks and snacks. Click here to book your tour.
Euromast Tower – If you want to get a birdseye view of Rotterdam, a trip to the Euromast Tower is a must. You'll get an aerial perspective of Rotterdam from above which will allow you to appreciate the beauty of the city. Click here to book your ticket.
Check out some of the other activities and tours you can do in Rotterdam by clicking the link below:
Rotterdam Travel Tips
Where To Stay in Rotterdam
As the second-biggest city in the Netherlands, you won't have any trouble finding somewhere to stay.
If you're looking for hostels, hotels or an apartment to rent, you have a wealth of options to choose from. The first thing you have to consider is how much you're willing to pay.
If you're on a budget, hostels are your best option, with plenty in the city. Got a bit more money to play with? Then, you can choose between staying in a hotel or renting an apartment during your trip.
A way to drive down the price is to stay just outside of the centre where prices are higher. The compromise is that you won't be in the heat of the action, but getting the metro or a bus into the centre is easy enough.
Accommodation will be one of the biggest expenses during your stay and this is a great way to keep costs down if you're on a budget.
I've included several hostels you should consider staying at during your trip to Rotterdam in the table below.
| Accommodation | Description | Link |
| --- | --- | --- |
| King Kong Hostel | Cool hostel located on the lively Witte de Withstraat street. Clean rooms and a nice bar/cafe downstairs. | Book Now |
| Hostel Ani & Haakien | A clean hostel with a great common room that's a good place to stay if you're by yourself and want to meet people. | Book Now |
| Sparks Hostel | Nice hostel not far from Rotterdam Centraal Statio. Rooms are modern with pod-like beds. | Book Now |
Cost of Travel in Rotterdam
One of the best things about Rotterdam is that it's cheaper than Amsterdam. If you spend some time in Amsterdam, you can expect to pay a bit more because you're in the biggest city in the Netherlands.
While Rotterdam isn't a cheap city, it is cheaper than the capital. Still, it's important you create a budget for your 3 days in Rotterdam and stick to it. If you don't have one, it's easy to spend a lot of money and be left out of pocket at the end of your trip.
Have a plan of what you want to see and what you want to do. Eat at a variety of places but don't go overboard eating in fancy restaurants and you should be fine!
The following prices are for the traveller who has an average budget. That is someone who is not going to splurge, but someone who will not be travelling on an ultra-frugal budget either.
They don't include prices for extras such as nights out at a bar/pub, club entry fees, souvenirs/clothing purchases, tours. etc. You will have to budget extra for these purchases as they are 'non-essential!'
Here's a rough breakdown of essential travel costs in Rotterdam:

Accommodation
Hostel: Dorm – €25-36; Private – €80-150
Hotels: €50-99
Rental Apartment: €65-89+

Food and Drink
Breakfast: Free-€10
Dinner: €3-17
Takeaway meal: €4-11
Pint of beer: €4

Transport
City Metro / Bus: €4
Day ticket: €8.50
72-hour ticket: €23.50
Best Time to Visit Rotterdam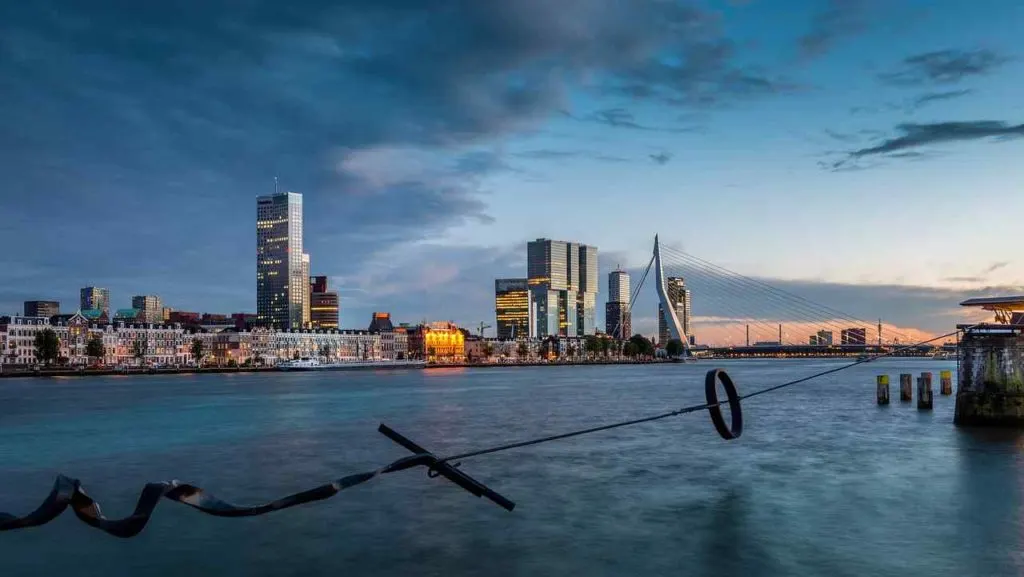 The best time to visit Rotterdam is subjective. It depends on the person more than anything. While some months will be better than others weather-wise, this might not be to everyone's liking.
Some people prefer to travel in autumn and winter, while others prefer the warmer months of the year. If you're one of these people, the best time to visit will depend on these factors.
Looking at the question objectively, it's better to visit during the summer if you want good weather. Winter can be cold and wet in the Netherlands, with no guarantee you'll get decent weather while you're there.
However, the city will be quieter and you might get cheaper prices too. But the trade-off is you'll have fewer daylight hours to contend with.
Personally, I'd visit during the summer or shoulder months in April/May or September/October. You'll get decent weather, and if you visit outside of summer, you might find the city is a little busy too.
How To Get Around Rotterdam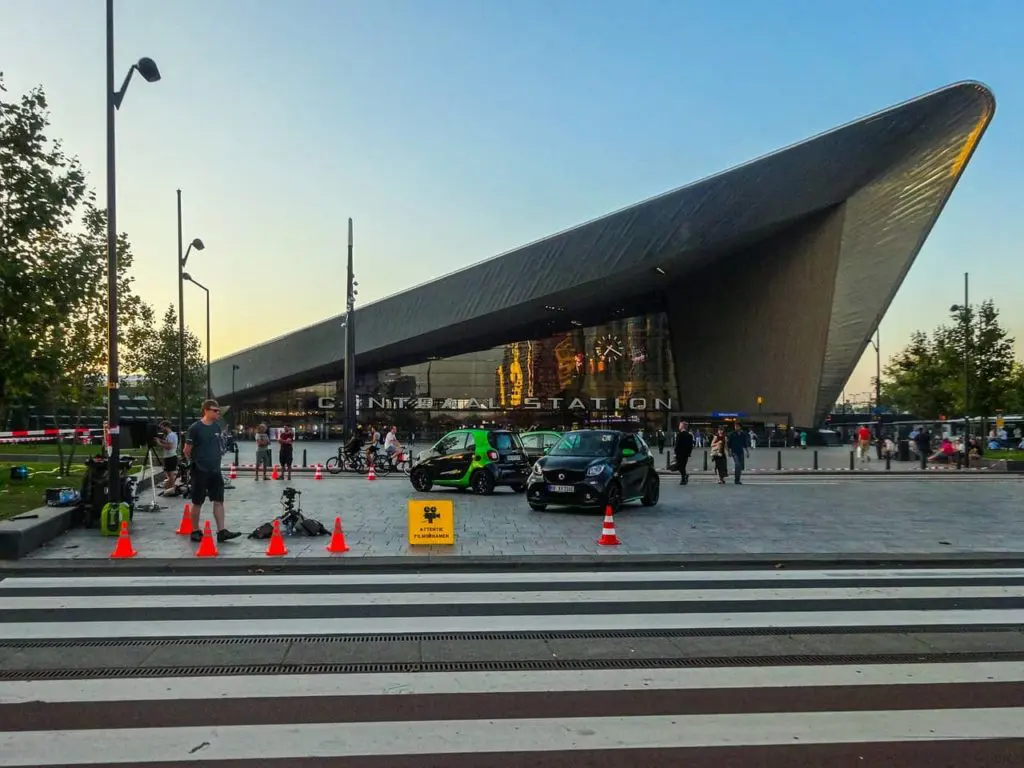 Rotterdam is a big city but that doesn't mean getting around is difficult. It's much easier than you might think.
One reason is the city's extensive public transit system which consists of buses, trams and the metro. If you buy the Rotterdam Welcome Card, you have a two or three-day pass included on your card, which means you can hop on and off public transport with ease.
If you're in the city centre, you can walk to most places. Rotterdam is a walkable city, but if you want to go to the outer reaches of the city, it's better to take public transport or rent a bike.
This being the Netherlands, bikes are a great way to get around Rotterdam. You'll find extensive cycle lanes and hundreds of people making their way around the city by bike.
You can rent a bike for as cheap as €10, but you will have to leave a deposit at most places which will be returned once you return the bike. Cycling is an excellent way to explore Rotterdam and a good idea if you want to go a little further afield too.
Frequently Asked Questions
Is 3 Days Enough in Rotterdam?
3 days in Rotterdam is a good amount of time to see this fascinating Dutch city. It may not get the love that Amsterdam does, but it's an interesting place to visit nonetheless.
You'll be surprised by how much there is to see and do here and the places you can visit nearby too. It's an underrated destination you have to check out while you're in the Netherlands.
How Many Days Do You Need For Rotterdam?
You'll need at least three days to see Rotterdam. There's a lot to see in the city and you won't be able to see everything in any less than three days.
Is Rotterdam Worth Visiting?
Yes, Rotterdam is worth visiting. I heard that Rotterdam wasn't that interesting before I went but I found the opposite to be true. It's a lively city with a lot to see and do. It's a good alternative to Amsterdam and has a modern feel to it that's distinct from other cities in the Netherlands.
Need Travel Insurance?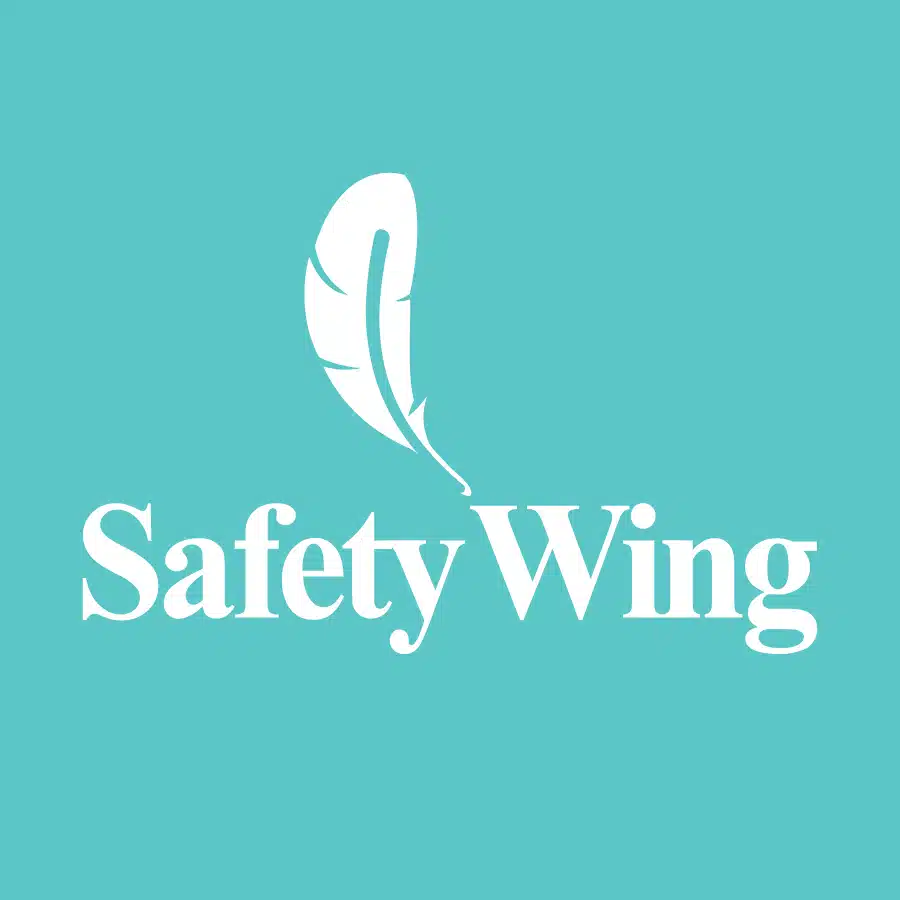 SafetyWing offers coverage that will give you peace of mind while you're on the road. If you want to protect yourself while you're on the road, then click the image to take a look at the options available to you.
Looking For More Travel Guides?
Best Day Trips From Amsterdam – If you're looking for more places to see in the Netherlands, this guide will give you a good idea of where you can go from the capital.
Weekend in Bruges – Fancy hopping the border into Belgium? This guide to a weekend in one of the most beautiful cities in the country is one you should consider.
3 Days in Brussels – Why not check out the capital of nearby Belgium, after you've finished your trip to Rotterdam?
Pin For Later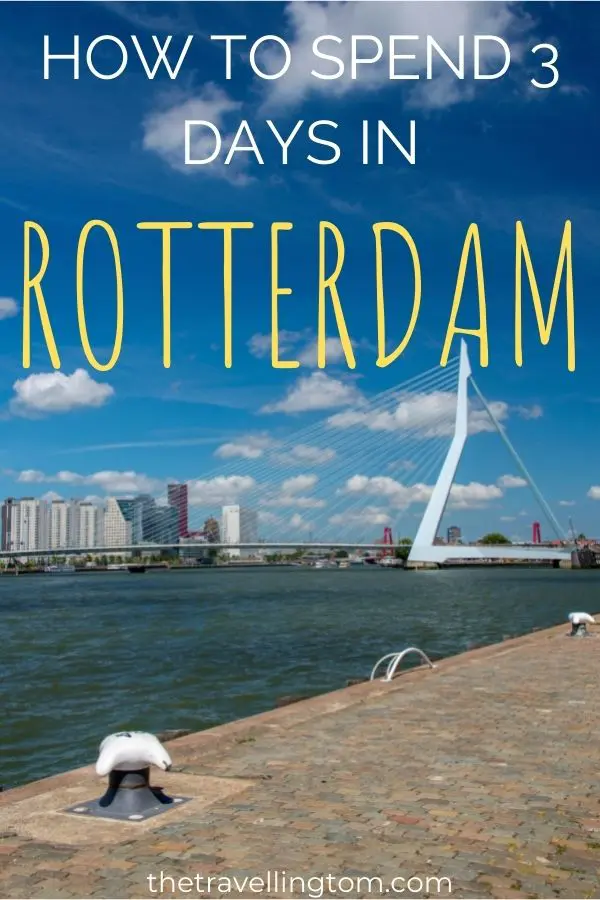 Tom is a travel addict who first left England to spend a year Down Under. Not satisfied with this, he then went to New Zealand, about as far away from home as he could get. He is now planning his next adventures in Europe and Canada while maintaining this blog. Check out the about me page to learn more!