3 days in Brussels will allow you to see as much of the Belgian capital as possible.
Brussels is an underrated city as far as I'm concerned. There are plenty of things to do there such as visiting the Atomium, the beautiful central square Le Grand-Place and the various European Union institutions.
I feel Brussels has a reputation as a stuffy and uninspiring place to visit, which is not what I found when I visited.
This Brussels itinerary will show you the places you should visit, where to stay and a variety of other tips that will make your trip to the city all the more enjoyable.
If you're wondering what to do in Brussels for 3 days, this guide is for you.
Disclosure: This article may contain affiliate/compensated links. For more information, please see our full disclosure policy.
3 Days in Brussels Itinerary
Quick 3 Days in Brussels Itinerary
Day 1 – Walking Tour, Le Grand-Place, Mont Des Arts
Day 2 – The European Quarter, Atomium, Mini Europe
Day 3 – Palais Royal, Notre Dame Du Sablon, Parc Du Cinquantenaire

Top Tip – Skip the lines and get free transportation with the Brussels Card
Learn how to make Belgian chocolate with this chocolate-making workshop
If you're flying in or out of Brussels Airport, book a cheap shuttle bus to/from the airport
My Experience in Brussels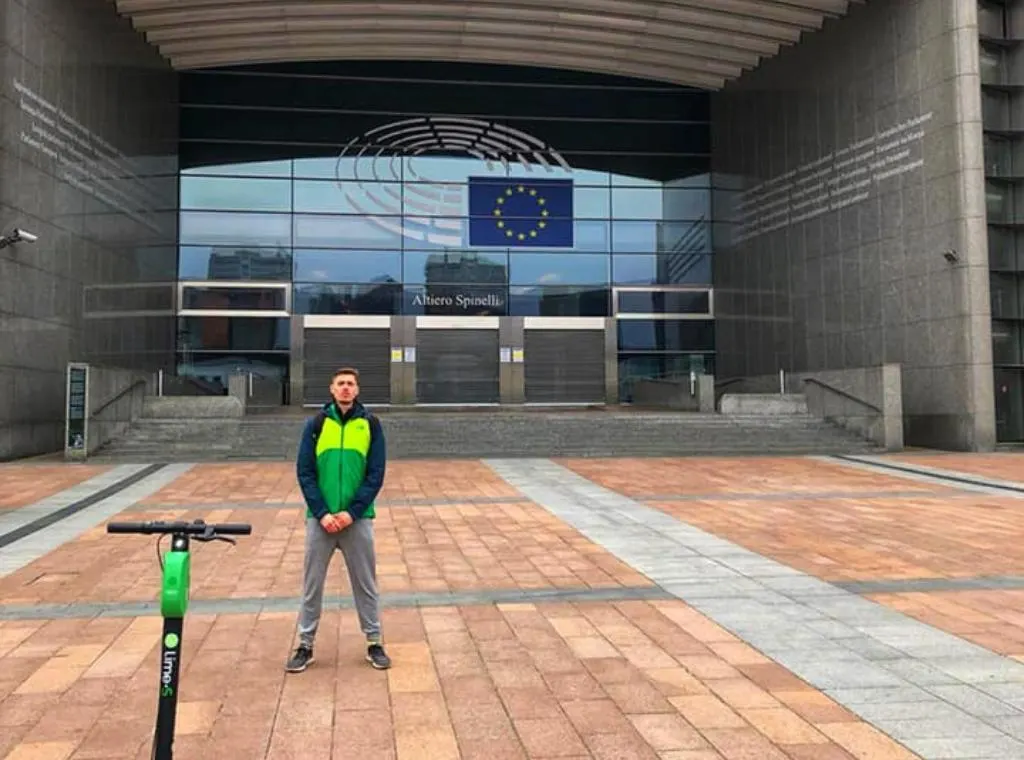 After spending a weekend in Bruges, I ended up visiting Brussels for a few days with two of my friends while we were doing a road trip around Europe.
I'd never considered visiting Brussels before and all I knew about the city was that it's home to numerous European Union (EU) institutions and the capital of Belgium.
I wasn't sure whether it would be as interesting or beautiful as Bruges, but my expectations were exceeded during my time there.
One of my first takeaways was just how much bigger Brussels is than I thought it would be. It's a big city and there's a lot to see and do here. If you're wondering how many days in Brussels is best, 3 days is probably the right amount of time. If you spend any less time in the city you won't be able to do it justice.
Being English, Brussels gets a bad rep from the press here because it's the home of the EU. I had an image in my mind of a grey and stale city but that's not the case at all.
Brussels is a beautiful and vibrant city. Le Grand-Place epitomises the splendour of the city and rivals any of the sights you might see in more 'popular' cities in Belgium such as Bruges, Antwerp or Ghent.
Belgium is arguably the most underrated country in Europe when it comes to travel, which is a bit bizarre once you've been there because there are just so many great places to see.
Brussels epitomises that, as I didn't even consider visiting before I went there, and now that I have I would 100% go back in the future and explore it again. Brussels is a much more interesting city than it's given credit for, and one you'll enjoy visiting as much as I did.
Here are a few things I liked about the city and a few things I didn't:
Good
There's much more to see and do here than you might realise. I was surprised, as I thought there wasn't much apart from the EU buildings.
Brussels is a beautiful country and that can be forgotten when compared to places like Bruges and Ghent. Le Grand Place is stunning and will blow you away when you see it for the first time.
Bad
Brussels is much bigger than I realised, which means getting around can be a problem. There is a metro in Brussels, so that helps, but even walking around, it takes a while to get acclimatised to the city.
The weather can be hit-and-miss in Brussels. I visited in April and got caught in the rain several times. While summer tends to be drier, rain during these months isn't uncommon.
What To Do In Brussels in 3 Days
As the capital of Belgium, there is no shortage of things to do in Brussels. No matter who you are, you'll find something interesting and fun to do there.
If you're wondering what to do in Brussels, I've listed a few things below that you should do while you're in the city. These three things are what I recommend anybody visiting the city to check out.
One thing you should get before you visit is a Brussels Card. You can get one for 24, 48 or 72 hours, so the latter option is best on this 3-day Brussels itinerary. It gives you free access to 49 museums in Brussels and discounts at numerous tourist attractions, bars, restaurants and shops.
If you're on a budget, getting one of these will save you a lot of money, which you can then use to buy souvenirs, some interesting tours or the amazing Belgian chocolate you'll discover in Brussels!
Atomium – This is arguably the most recognisable symbol of Belgium and contains a museum, a panoramic view of the city and the fun attraction, Mini Europe next door.
Le Grand-Place – The main square in Brussels, which is home to numerous museums, the infamous peeing boy statute Maneeken Pis, and one of the best views in the city.
Magritte Museum – a museum dedicated to a surrealist artist that you should check out even if you're not a huge art fan.
The European Quarter – Home to numerous EU institutions, this part of the city is the heartbeat of European democracy.
Parc Du Cinquantenaire – A beautiful park that contains an impressive triumphal arch. A perfect place to relax on a warm summer's day.
Brussels Itinerary – Day 1
Walking Tour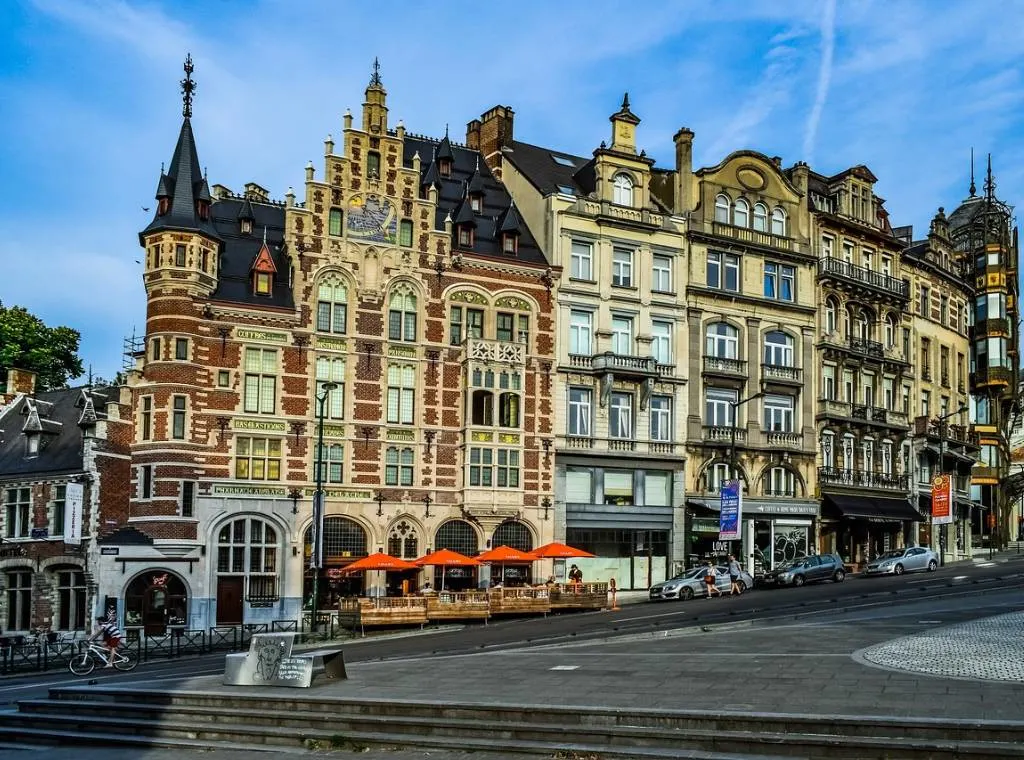 One of the first things I do whenever I visit a new city is check into my accommodation and then head out for a wander. This is a great way to get a feel for the city and see what it has to offer.
I often end up wandering in some random direction and never have a plan. I understand this isn't to everyone's taste, so going on a walking tour is a good option if you want something more structured.
Some hostels offer free walking tours, so it's worth checking to see if a hostel offers this before you book. Otherwise, you can book a walking tour for a reasonable price.
The benefit of a walking tour is that you'll have a guide with local knowledge who can show you around and explain the history behind many of the buildings and sights in the city, as well as help you to get familiar with Brussels before you head off and explore by yourself.
Le Grand-Place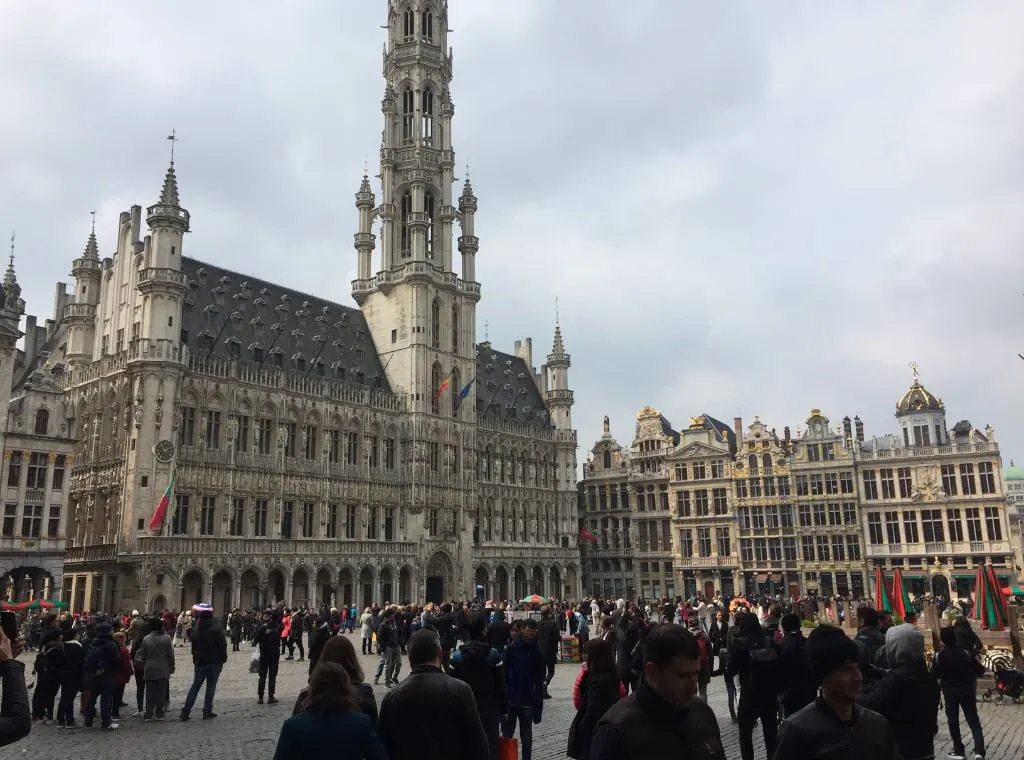 Le Grand-Place is the central square of Brussels and one place you have to visit as it's stunning.
You'll almost certainly visit as part of a walking tour but it's worth coming back later to see more of it and explore some of the buildings.
The King House or Bread House is home to the Brussels City Museum, which has a range of exhibits such as paintings depicting the city and some of the Town Hall's original sculptures.
Events are held throughout the year at Le Grand-Place such as the Belgian Beer Weekend, which would be a lot of fun, and the Flower Carpet. You can arrange your trip to coincide with one of these events if you're keen on experiencing them.
Mont Des Arts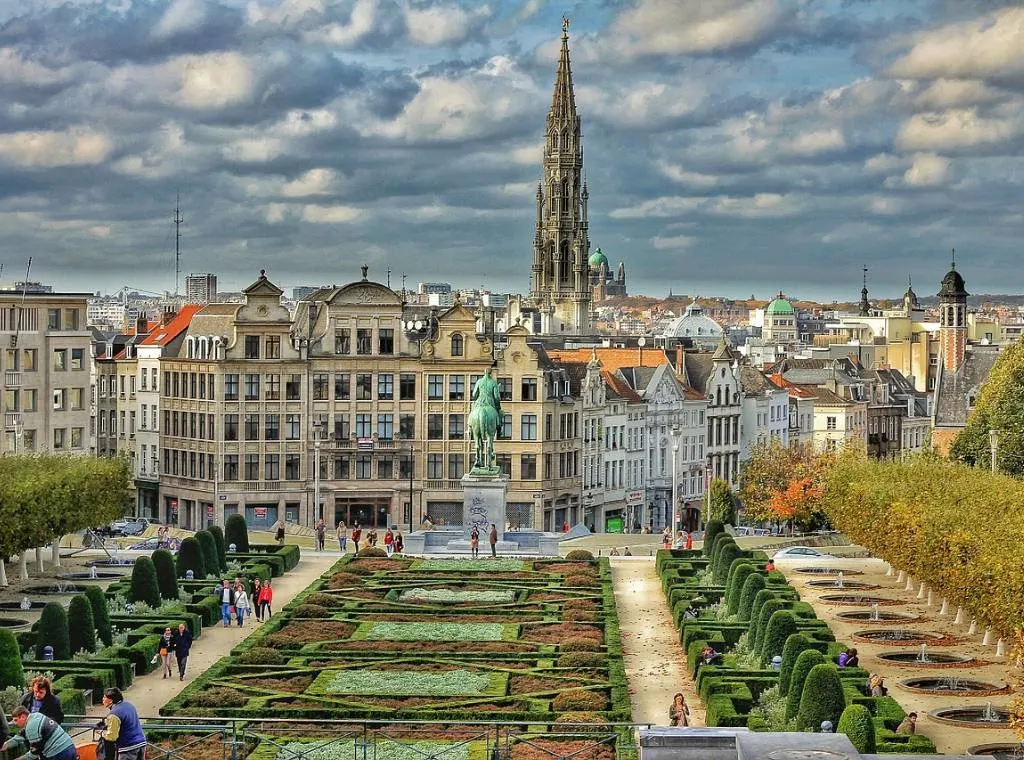 Mont Des Arts is the place to go if you want more cultural highlights from your 3 days in Brussels.
The complex is home to the Royal Library of Belgium, the National Archives and a convention centre called the Brussels Meeting Centre.
While a convention centre and National Archives aren't exciting, the Library is worth checking out. It's home to over 6 million books and has a museum you can explore too, which is a must if you're a book lover like me.
The best bit about Mont Des Arts, however, is the garden. It's a beautiful area and worth visiting on its own. It provides a beautiful backdrop to the city and is a perfect place to relax after a long day exploring Brussels.
Brussels Itinerary – Day 2
The European Quarter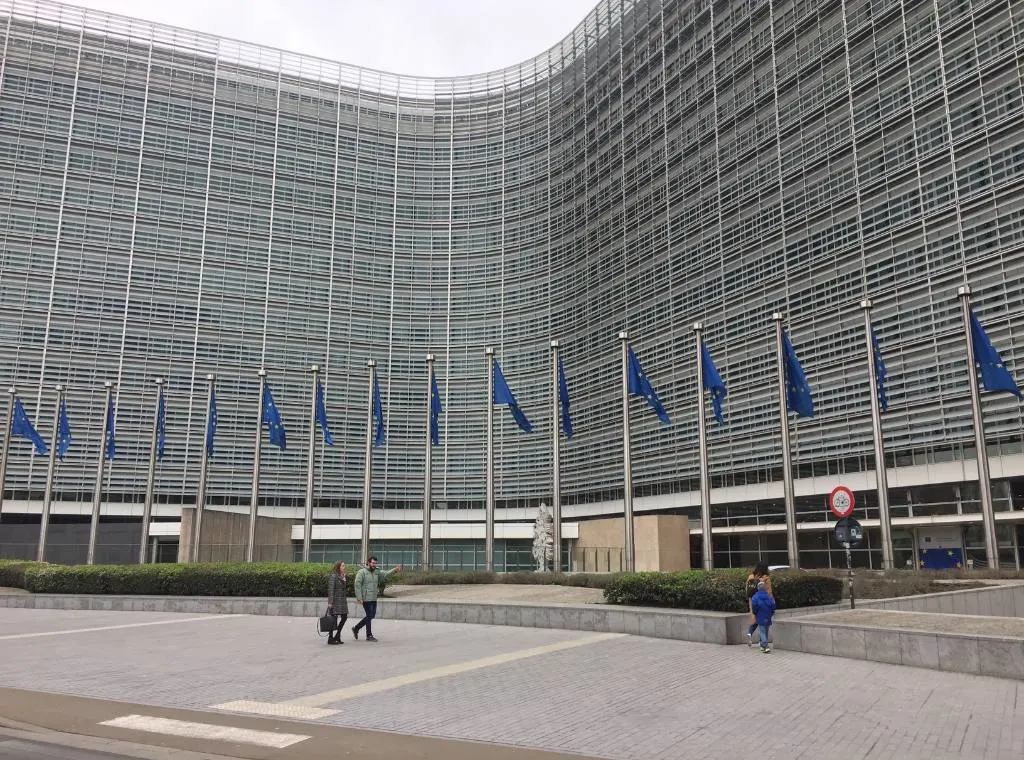 The European Quarter is home to several buildings that are part of the EU and makes Brussels the de facto capital of Europe.
Walking in this area you get a sense of the scale of the EU, as the buildings are huge and impressive. The European Parliament building, for example, is massive and much bigger than I expected.
I visited on a Sunday, so I was unable to go inside and take a look around, but if you go on a weekday, then you should be able to visit.
You can also check out the Europa Building, which is impressive in its own right and home to the European Council and a walk down the Rue de la Loi is a must so you can several of the buildings at once!
Atomium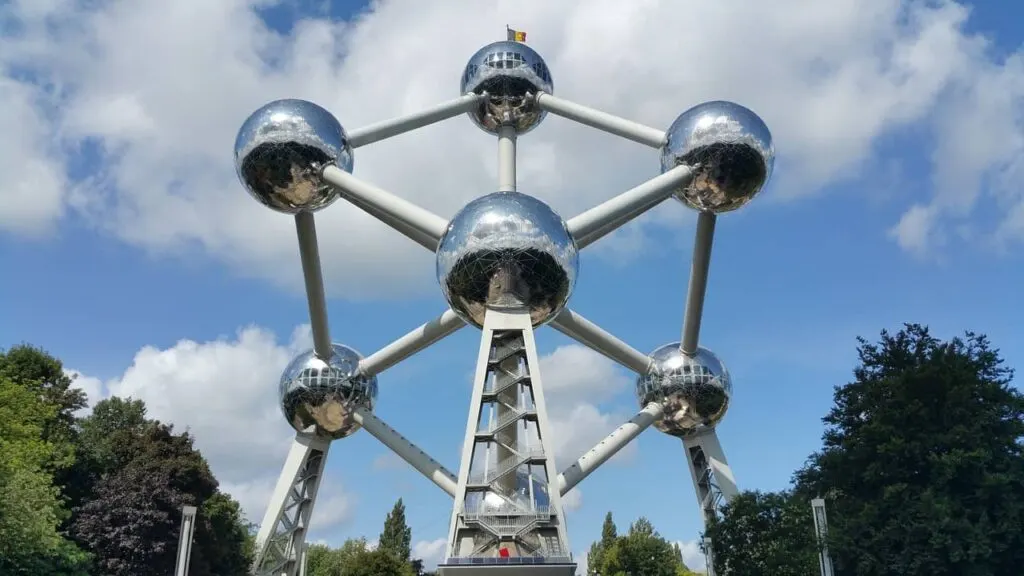 One of the iconic images of Brussels is the Atomium. I've seen the pictures of it before, but never had any idea what it was until I visited.
It's located on the Heysl plateau in the northern part of the city and is a museum and an art centre. One thing you don't realise until you visit is how big it is. The Atomium is huge and one of the biggest structures in Belgium.
You can go inside the Atomium and walk around what feels like the inside of a spaceship. You'll learn about the building of the structure and why it was originally built.
There's also a viewpoint at the top of the Atomium called the panorama which offers the best view of Brussels. It's a sight to behold and worth visiting for by itself. There's also a restaurant at the top if you fancy a meal to go along with the amazing view!
Mini Europe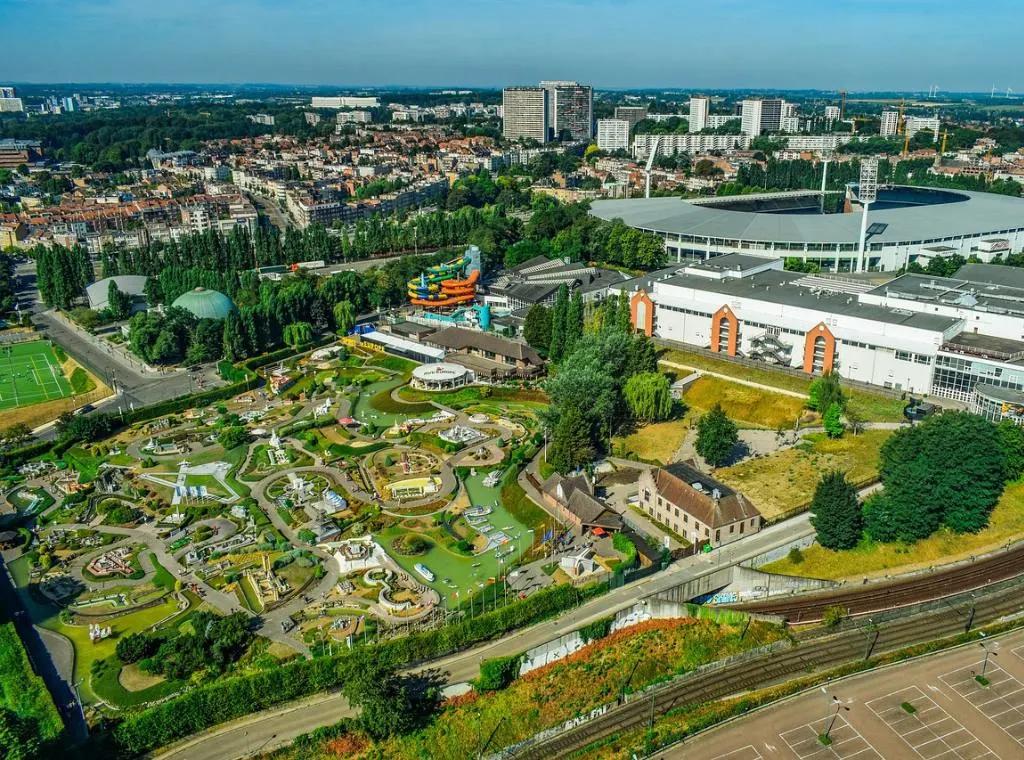 One of the quirkier things to do during your 3 days in Brussels is to visit Mini-Europe.
As the name suggests, it's a miniature version of Europe and an open-air museum that's located at the bottom of the Atomium.
I love these types of places and it was fun to walk around and take in all the sights in Europe such as the Eiffel Tower and the Colosseum.
If you're in Brussels with kids, this is the perfect activity to do, as they'll love wandering around and exploring. It's also a lot of fun if you're a big kid at heart like me!
Brussels Itinerary – Day 3
Palais Royal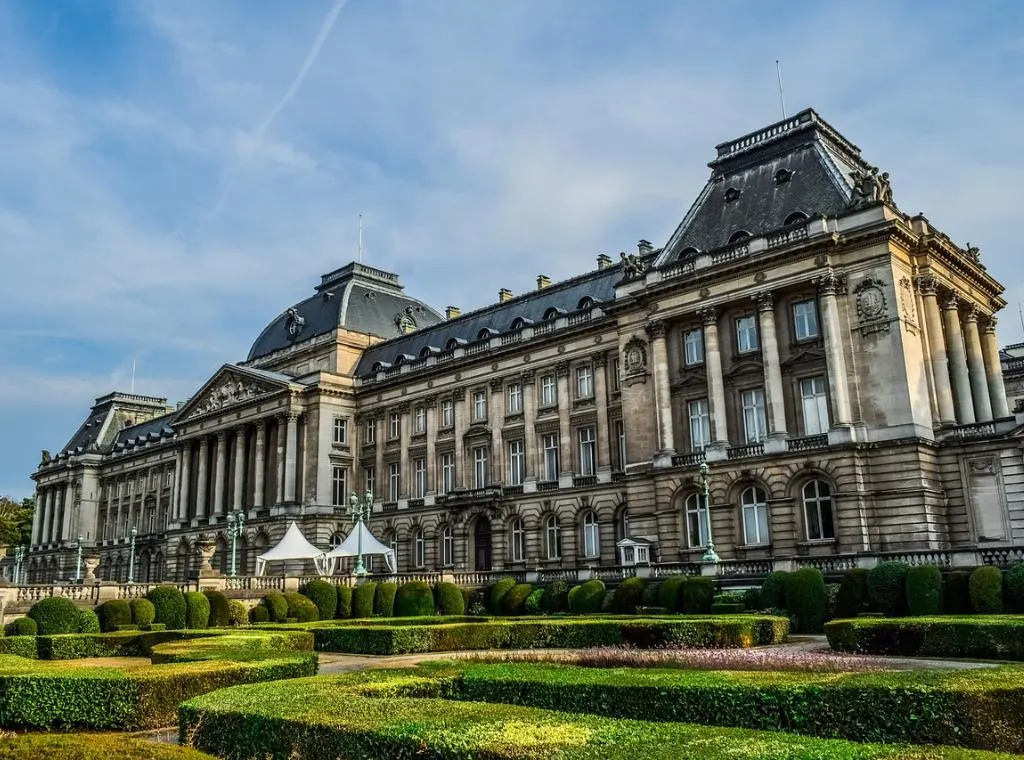 The Palais Royal is an impressive building that is the official residence of the King and Queen of Belgium.
It's located in the Royal Park, and it's the park which separates it from the Parliament building, which is at the opposite end of the park.
You might not be able to visit depending on the time of year you visit, so it's best to check this beforehand. But if you are able to inside, you'll find one of the most glamorous buildings in the whole of Brussels.
Still, enjoying it from the outside is worth the trip. Plus, you'll get to enjoy the park too, which is a nice place to relax for a while.
Notre Dame Du Sablon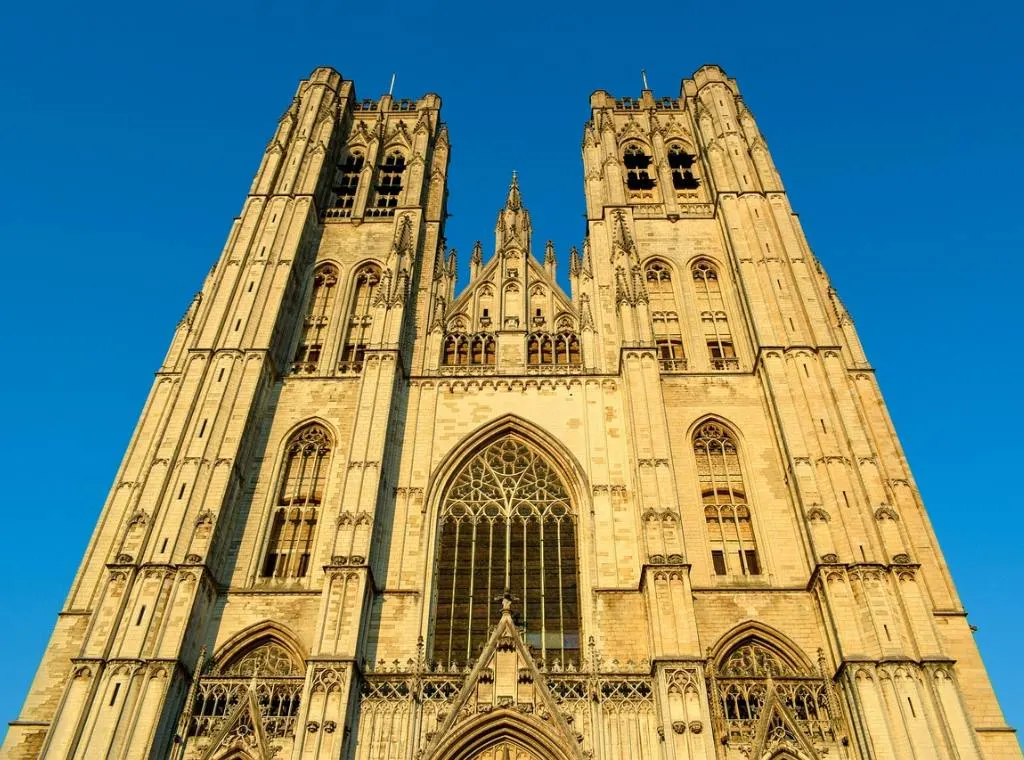 Notre Dame Du Sablon is a Roman Catholic church in the Sablon district of Brussels.
It's one of the most beautiful churches in the city and well worth visiting even if you're not religious. I'm not particularly religious but I always like visiting churches and cathedrals because of the architecture.
Notre Dame Du Sablon was no different and its Gothic style was impressive inside and out. It's free to enter and you can spend as much time wandering around as you want.
It's also close to several museums such as the Museum of Fine Arts and the Musical Instruments Museum, should you fancy going to one of them after you've visited.
Parc Du Cinquantenaire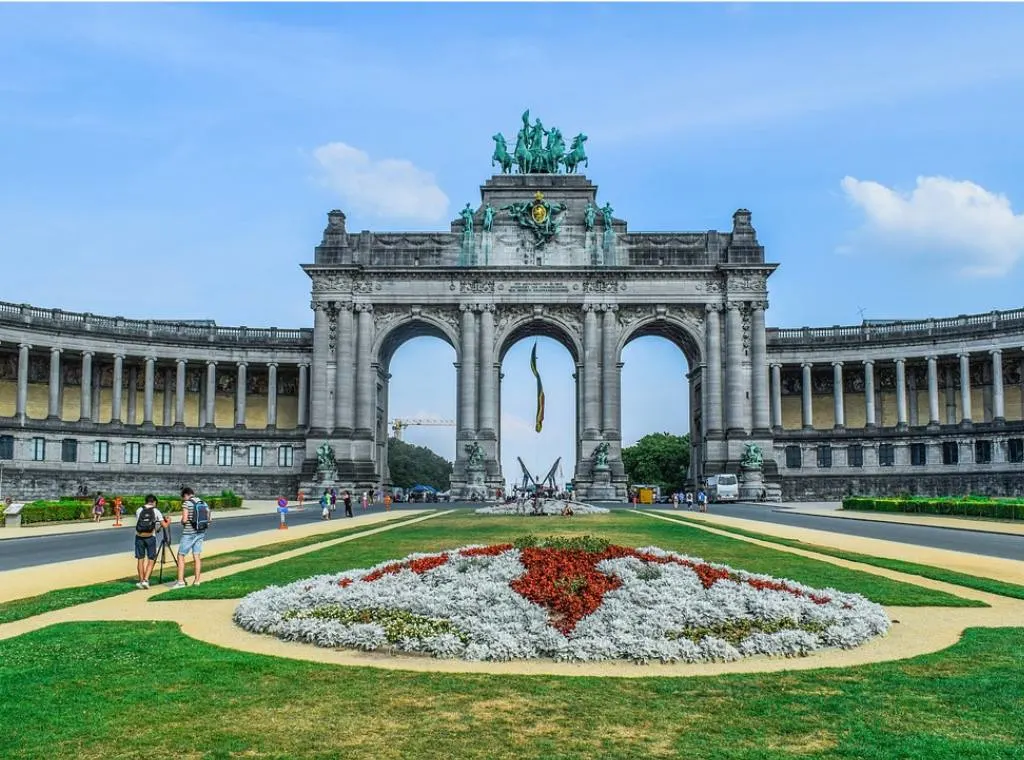 To round off your 3 days in Brussels, a visit to arguably the best park in Brussels, Parc Du Cinquantenaire.
The park is beautiful and a great place to wander around. One of the best sights is the Arcade, which is a monumental triple arch and very impressive when you see it up close.
Another good thing about the park is that it's home to some museums too. You can visit the Military Museum, Art & History Museum and Autoworld.
All three are interesting, although I liked Autoworld the most, as I have a passion for cars. The military one was good too, and a must-visit if you're a history buff.
Other Places to Visit in Brussels
Brussels Travel Tips
Where to Stay in Brussels
When it comes to staying in Brussels, you have plenty of choices in regard to accommodation.
Brussels is the capital of Belgium and has a wide range of accommodations to suit all travellers. You can stay in hostels if you're on a budget, cheap hostels and more high-end ones. You can also stay in an Airbnb if you want an apartment.
What you should consider when it comes to choosing somewhere to stay in Brussels is where in the city you want to be. Do you want to be closer to the centre, that's likely to cost more? Or do you want to stay a bit further out of town that's a bit cheaper?
Brussels has its own metro system which makes staying outside the centre easier, as you can hop on the metro and be in the city centre in no time.
With all that considered, I've listed a few places you should consider staying at below.
Cost of Travel in Brussels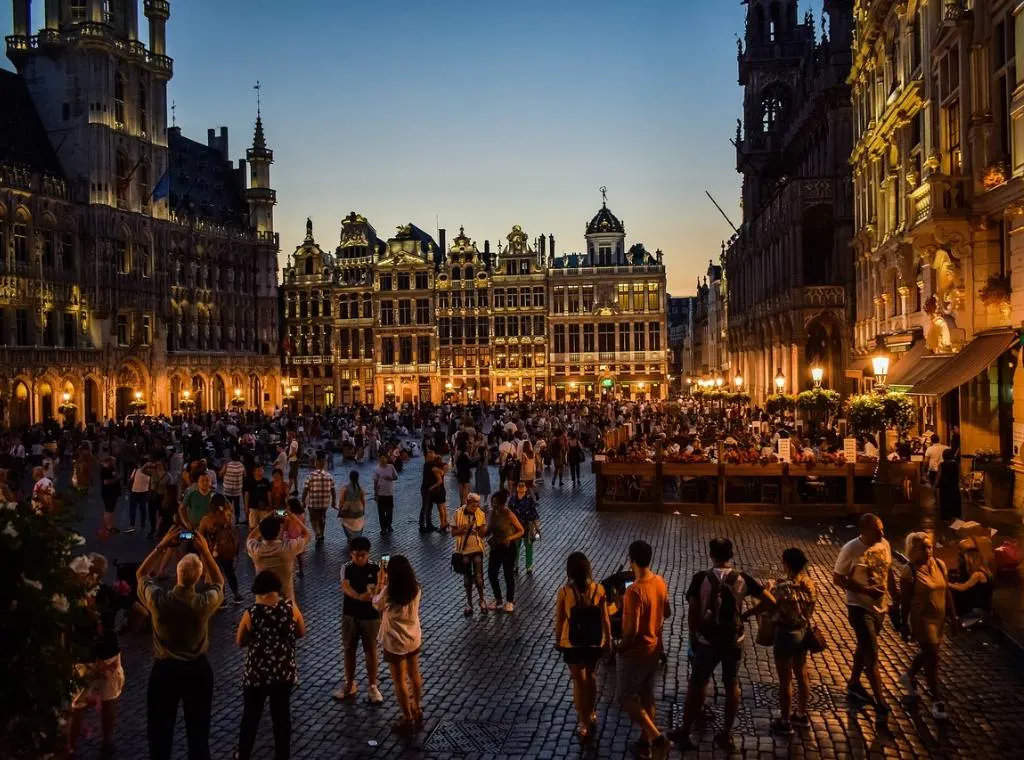 3 days in Brussels isn't the longest time to spend in the city, but you can rack up a big bill if you're not careful. Brussels is home to the European Union, so it will be more expensive than the rest of Belgium and comparative cities in Europe.
Prices in Belgium are about the same as you'll find in the neighbouring Netherlands, which makes it one of the more expensive countries on the continent. Obviously, how expensive your trip is will depend on what you do, but if you do a lot of tours and eat out a lot, you can end up spending a lot.
If you're clever though, you can visit Brussels and have a great trip on a modest budget. This will leave some money left over if you want to splurge on tours or a special event.
Below is a rough guide to prices for accommodation, eating out and transport in Brussels.
They don't include prices for extras such as nights out at a bar/pub, club entry fees, souvenirs/clothing purchases, tours. etc. You will have to budget extra for these purchases as they are 'non-essential!'

Accommodation
Hostel: Dorm – €35-55; Private – €75-110
Hotels: €90-160
Rental Apartment: €75-180

Food and Drink
Breakfast: Free-€10
Dinner: €7-15
Takeaway meal: €8-15+
Pint of beer: €3-€5

Transport
City Metro / Bus: €2.10
Day card: €8.40
Bike rental: €1.60 for the day
Train from airport to city centre: €4.50
Best Time to Visit Brussels
The best time to visit Brussels is from April to July. The weather during these months is warmer than most of the other months, so you're more likely to avoid bad weather.
I visited Brussels in April, and while it wasn't overly warm, it wasn't cold either. I didn't feel Brussels was full of tourists either, so this might be a good time to visit if you want to avoid the crowds that can descend on the city in the summer.
If you're not fazed by the cold weather and dark nights, then a trip to Brussels during the winter months is a good idea. This is especially true if you're based in northern Europe, as the excellent transport links to the city make it easy to reach from neighbouring countries.
Brussels in Spring
Spring is probably the best time to visit Brussels. The weather's not too hot and you're less likely to get bad weather too. You're also not going to experience the larger crowds you'll see in the summer.
Average temperatures from low to high: 2.9°C – 18.3° C / 37.2°F – 72.1° F
Brussels in Summer
Summer is when you're likely to get the best weather in Brussels. The temperature is regularly in the 20s, and while they can reach the 30s too, they're unlikely to go much above 35ºC unless there's a heatwave.
Average temperatures from low to high: 11.5°C – 23.3° C / 52.7°F – 73.9° F
Brussels in Autumn
The temperatures start to decline in Brussels during autumn. September is still nice but the weather becomes much cooler as you head into October and November. If you want quieter crowds, then autumn isn't a bad time to visit.
Average temperatures from low to high: 4.5°C – 19.5° C / 40.1°F – 67.1° F
Brussels in Winter
If you're not bothered by the cold weather, then visiting Brussels in the winter is a good idea. While the temperatures will be much colder than the rest of the year, there will be fewer crowds. So if you can handle the weather, you will find it quieter than the rest of the year.
Average temperatures from low to high: 1.4°C – 7.1° C / 34.5°F – 44.8° F
How to Get Around Brussels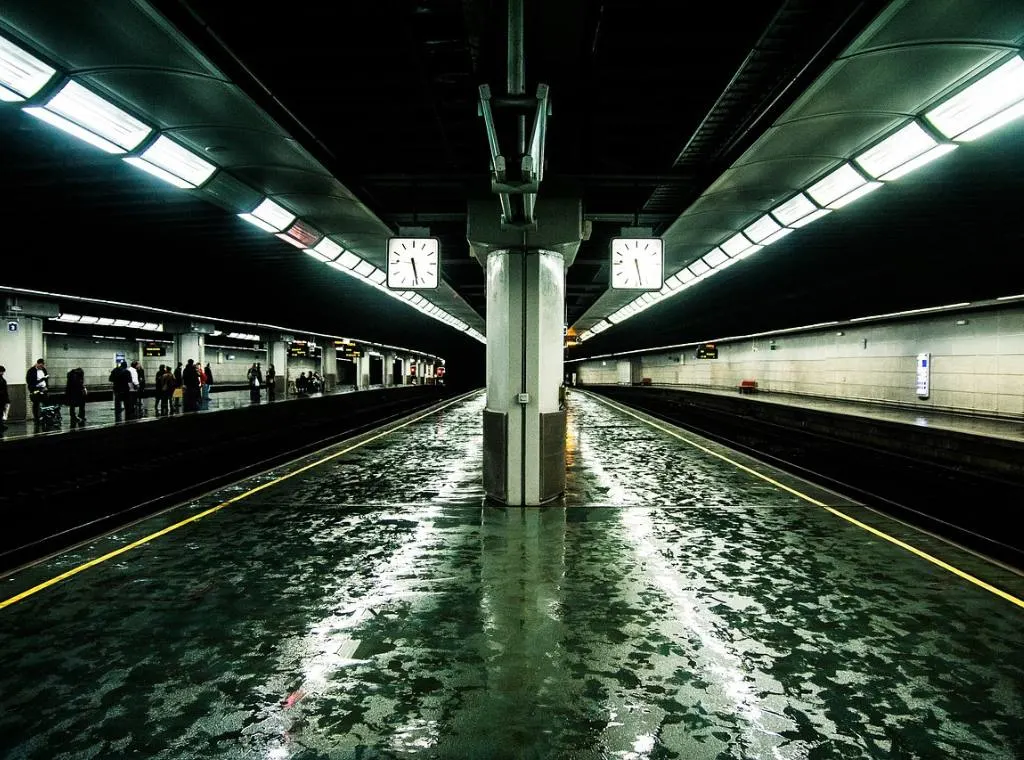 Brussels is a big city, which isn't a surprise when it's home to the European Union and the capital of Belgium. Walking around, I quickly realised just how big the city is!
The good thing is that Brussels has an excellent metro system that makes it easier to get around the city centre and the surrounding area.
When it comes to the ticket you should buy, you have a few options. You can buy a one-day pass for €8.40, or you can get a ticket for €16.80 for which you can make 10 journeys on the metro system.
Depending on how often you use the metro, it might be better to get the 10 journeys one, as you can spread out your usage over a few days, rather than have to use it all in one day. There are 48 hours and 72 hours tickets available, but they cost more.
You can walk around Brussels, especially the area around the European Parliament and the old town but if you want to go further, then it will be a long walk.
Brussels does have Lime scooters, which makes getting about easier. You'll have to download the app to use them, but it can be disconcerting running around the city on the scooters on the road or pavement. I'd only use them if you're looking to get somewhere quickly.
Getting to and from the airport isn't too difficult in Brussels. You can hop on the bus service that operates between the city centre and the airport.
You can also use the rail network to get to and from the city centre too, with the railway station located under the airport at Level -1.
Frequently Asked Questions
Is 3 days enough in Brussels?
3 days is enough time to see all of the main sights in Brussels. You can visit the European Parliament, the Atomium and the numerous museums in the city. You might also have time to venture to a nearby city such as Antwerp and spend half a day or a day there.
Is Brussels worth going to?
Yes, Brussels is with visiting. I asked myself this question before I went and didn't regret it. There are plenty of things to do and the city is much more interesting and vibrant than is often portrayed.
Is one day enough in Brussels?
Personally, I don't think one day is enough to get a feel for Brussels. Sure, you can see a bit of the city in that time but you'll only be able to see a slither of what you could in three days.
Looking For More Travel Guides?
3 Days in Rotterdam – Fancy a trip to the Netherlands after Brussels? Rotterdam is an interesting city that's not hard to reach from the Belgian capital.
3 Days in Amsterdam – You've visited the capital of Belgium, so why not check out the capital of the nearby Netherlands?
Tom is a travel addict who first left England to spend a year Down Under. Not satisfied with this, he then went to New Zealand, about as far away from home as he could get. He is now planning his next adventures in Europe and Canada while maintaining this blog. Check out the about me page to learn more!