The New Zealand working holiday visa is a great way to see one of, if not, the most beautiful countries on the planet! Its cities are among the best in the world to live in and New Zealand is one of the most progressive nations on the planet!
If you are between the ages of 18 and 30, then a New Zealand working holiday visa is a great way to see this fantastic country. Backpacking New Zealand is something I highly recommend. It's the perfect place to spend a year living and working due to the amazing scenery!
Despite, being far away from pretty much everywhere, living in New Zealand is an experience I wouldn't swap for anything. I absolutely loved living here. The ability to do so many things such as go hiking, skiing or simply going to the beach during your time off is perfect for an outdoors person like me!
Working in a new and faraway country is a scary prospect, but it is certainly worthwhile and furthers you as a person. The good thing is that there are lots of backpacker jobs in New Zealand in various sectors.
This New Zealand working holiday visa guide will inform you of everything you need to know before you arrive in this great country!
Table of Contents
New Zealand Working Holiday Visa Guide
Getting The Visa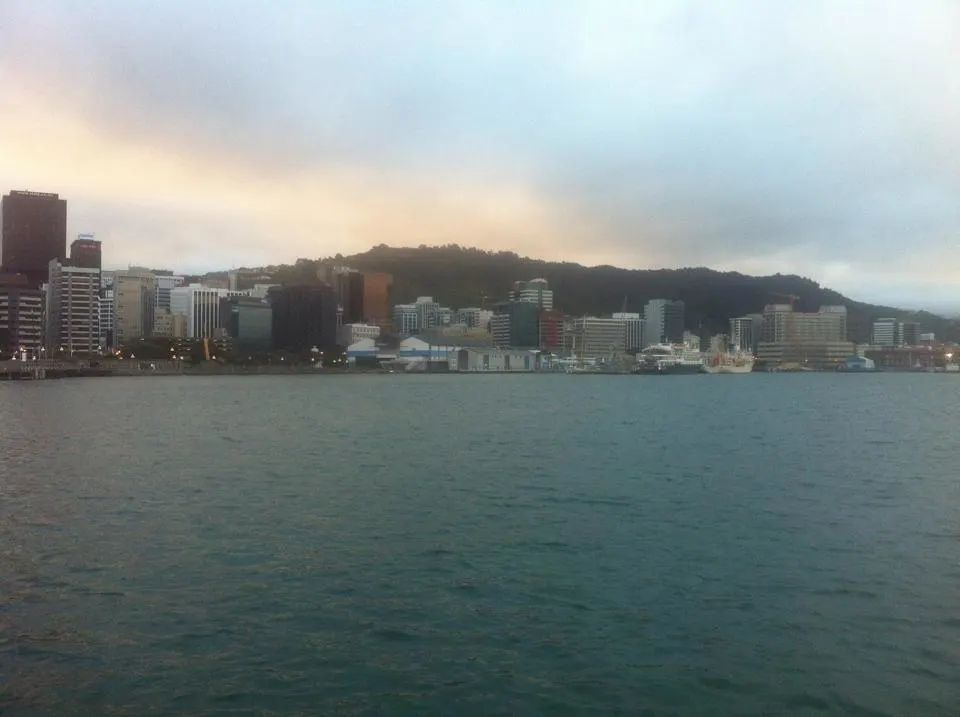 The working holiday visa is easy to get, simply go to the Immigration New Zealand website and register and follow the steps outlined. The process is straightforward and does not take long to complete, once you have submitted payment.
As with the Australia working holiday visa, it is essential that you complete the form without making any mistakes, as this could cause issues when you arrive at customs.
Once you have completed all the information and checked it is all correct, you will be prompted to pay electronically. The cost is approximately £105, which is cheap compared to the Australian fee!
The countries that have a working holiday agreement with New Zealand are listed in the link above. If you are from Canada or the United Kingdom, then you can apply for a 23-month visa straight away.
If you do this then you will be required to present a general medical certificate and chest x-ray before entering the country.
There are companies that offer working holiday packages such as Bunac, which get the visa and sort out bank accounts and other important things for you. I wouldn't bother using these packages.
The visa application is straightforward and cheap and you are paying for a service that you don't need and can easily do yourself for free!
The Immigration New Zealand website has a useful questions and answers page, which goes into more detail about the application process, and is definitely worth a read before you apply!
Preparation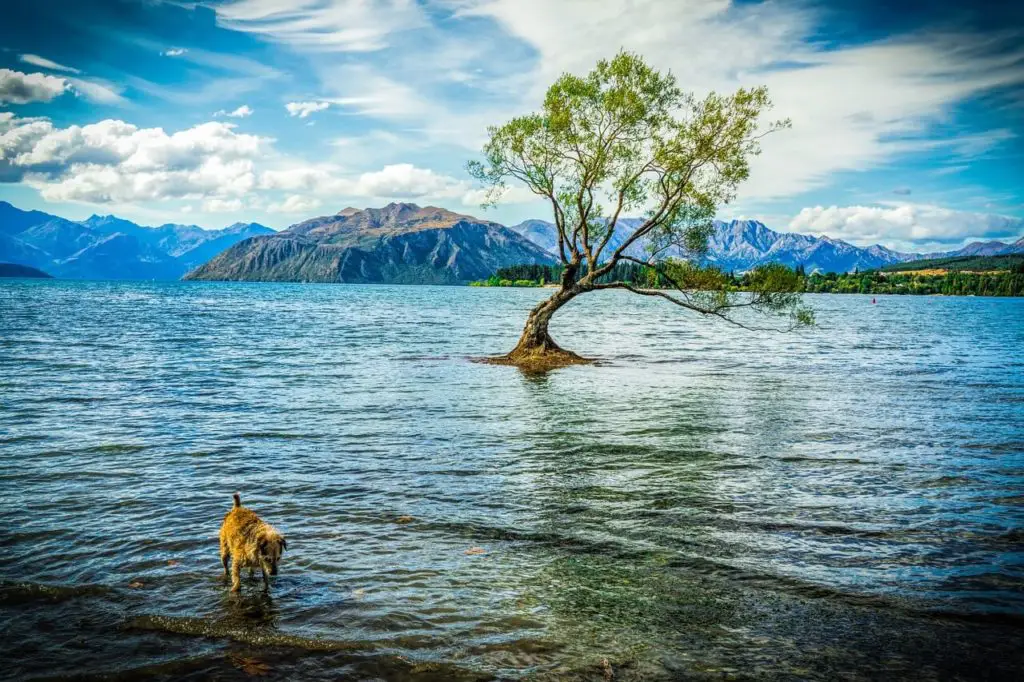 Before you start backpacking New Zealand, there are a few things to consider. As New Zealand is a long way from basically everywhere on the planet, flights are not exactly cheap.
Using a search engine such as Skyscanner and Kayak are your best bet for finding a cheap flight. Keep an eye out for any special offers from airlines or travel agents!
If you book your flight a few months in advance you could be looking at paying around £500, which is reasonable.
The climate in New Zealand is very changeable, so I would advise you to bring a mix of warm and cold weather clothes, to be prepared for all eventualities. It can get very cold in winter, especially in the South Island!
You will need to bring a printout of your working holiday visa for when you get to passport control, as they may not let you into the country otherwise.
The person at the counter will ask your reasons for coming to New Zealand and the usual standard questions, just state you are here to work and you'll be fine. Kiwis are a friendly bunch!
Quarantine rules are strict in New Zealand, so it is best to check up on what you can and cannot bring into the country before you arrive. Most foods cannot be brought into the country, so it's worth making sure you put any food you have in the bin.
Breaking these rules, can result in an instant $400 fine and depending on the severity could result in imprisonment!
IRD Number and Bank Accounts
When you start your New Zealand working holiday visa adventure, there are a few things you need to do before you can work. The two most important things you will need are an IRD number and a bank account.
Thankfully, it is very straightforward to get both. The IRD number is your tax number and you will need to give this to your employer before you start work. Otherwise, you will be charged more tax than you should be paying, which you obviously don't want!
Before you can apply for an IRD number, you need to set up a bank account. This is easily done, walk into one of the main banks such as ANZ, ASB, BNZ or Westpac and ask to open an account.
You will need proof of identification, a passport will suffice, so make sure you have it on you. They may also ask for proof of address before they give you your debit card, so if you're staying at a hostel, just ask them for this and they will happily do it for you!
Once you have your bank account, you can get your IRD number. You can either download the forms online and post them to the Inland Revenue or go into one of their offices located in most cities and fill out the forms there.
For all applications, you will need, a copy of your passport or driving licence, proof of address, your work visa, and your Tax Identification number from your own country.
Once you have completed the form and sent it off, it shouldn't take longer than two weeks for you to receive your IRD. If this is too long, then you can ring them up and ask if they have your number which they will give to you over the phone.
This is what I did, as my IRD took a while to arrive, and despite being on hold for 30 minutes, I got my IRD quickly before I started work in a few days!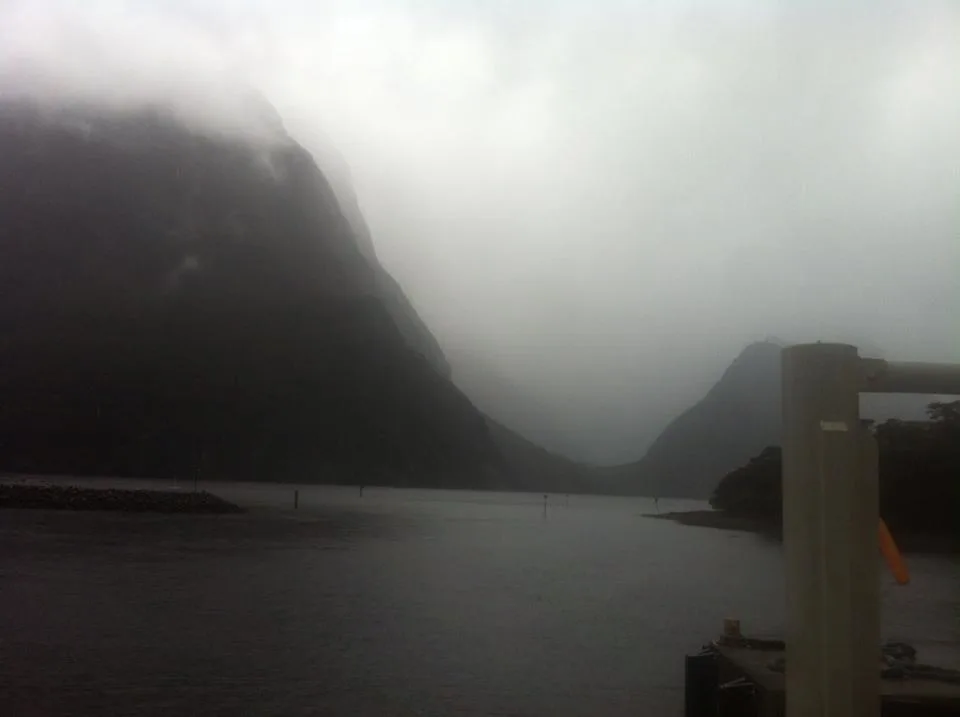 Extending The Visa
If you are from Canada or the UK, you are entitled to a 23-month New Zealand working holiday visa. If not. then you can extend your visa for an extra three months by doing three months of agricultural work.
This is basically the same premise as the farm work in Australia, except that you're only getting a 3-month visa in return and not another year. This is a bit of a letdown and doesn't entirely make the three months of work worthwhile.
You have to fill out the visa form (No. INZ 1153) and pay the fees, with evidence of your work before you are granted the visa. The application cannot be completed online and you should send your completed form to your nearest Immigration New Zealand branch.
My advice would be to decide whether it's worth your time doing three months' work only to get a 3-month visa in return. You need to decide whether your time would be better spent working in a better-paid job or simply travelling. However, if you really want an extra three months in New Zealand, then I can hardly blame you!
Working in New Zealand
Finding work as a backpacker in New Zealand is not too difficult. If you decide to live abroad for a year, you'll need a job to finance your stay.
There are a lot of areas that look to employ backpackers. There's a lot of seasonal work in New Zealand, such as working at ski resorts, fruit picking, working the wine harvest and all of the above hire a lot of backpackers!
I suggest travelling to Christchurch, as it's the easiest place to find work. The biggest city in the South Island is recovering from the devastating earthquakes of 2011 and is getting built from the ground up.
There are lots of jobs and hours, regardless of whether you have experience in the construction industry or not. Go into one of the agencies such as Adecco and they should be able to find work for you!
If you do not fancy working in construction, there are jobs in other sectors. Office administration is a good employment option for backpackers, with big cities such as Auckland, Christchurch and Wellington offering the best places for employment.
Bar work is another sector that is ideal for backpackers and there are plenty of jobs in the major cities and places like Queenstown, which has a great nightlife scene.
Queenstown in general is a great place for backpacker jobs in New Zealand, with the town's economy based on tourism. Fergburger, in particular, is a big employer of backpackers.
If you are into winter sports, then getting work at a ski resort should appeal to you. New Zealand is not short of quality ski resorts, with Queenstown and Wanaka among the most popular places. The season lasts from June/July to October/November and there's lots of work at the various resorts on the South Island.
Seek and Indeed, are good websites to use for searching for jobs. They have a lot of jobs and most are suitable for backpackers, agencies are a good bet for finding work as well. A lot of employment in New Zealand is through agencies and it offers flexibility if you want short-term or long-term work.
Holiday
You shouldn't spend the whole time working on your New Zealand working holiday visa. That would result in you missing out on the best part of the country, its incredible scenery and landscapes.
New Zealand is a country that was made for road-tripping, so I highly advise you do one while you are there, as words cannot do the scenery justice!
There are a number of long weekends during the year and I would take advantage of these to travel to places such as Milford Sound, Tongariro, and Arthur's Pass. Your work should give you a number of holidays during the year, so should be able to schedule a week off, to go on a trip somewhere.
A year is a long time, but it goes very quickly. It's best to make the most of your New Zealand working holiday visa, as there are lots of things to do in New Zealand. Striking a balance between working and travelling around is the best way to spend the year.
Ideally, having an employer that allows you to do this would be fantastic. If not, try and maximise your savings from work to allow you to travel for longer!
There's a great range of books about working and living in New Zealand available on Amazon. Click here to have a look!
Tom is a travel addict who first left England to spend a year Down Under. Not satisfied with this, he then went to New Zealand, about as far away from home as he could get. He is now planning his next adventures in Europe and Canada while maintaining this blog. Check out the about me page to learn more!