My Queenstown travel guide comes off the back of four visits to this great destination.
I honestly feel that it is among the best places to visit in New Zealand. Travelling around the South Island is not complete without a visit to the adrenaline capital of New Zealand, and perhaps, the world!
Queenstown is a backpacker's haven, as the place is almost completely set up to cater for backpackers!
There are so many things to do here, that despite its small size, you could spend a week here doing all the activities!
To go with it, the scenery in Queenstown is some of the best in New Zealand.
This guide will whet your appetite for going to one of the places you have to see during a trip to New Zealand! Giving you all the information you need before you visit Queenstown!
Disclosure: This article may contain affiliate/compensated links. For full information, please see our full disclosure policy.
Queenstown Travel Guide
General info
Queenstown is located on the South Island of New Zealand in the Otago region, built around an inlet known as Queenstown Bay on Lake Wakatipu.
The Queenstown area was inhabited by Maoris before it was settled by European adventurers in the middle of the 19th century.
Today, Queenstown is predominately a resort town, home to over 220 adventure tourism activities, such as skiing, white water rafting and paragliding.
Getting to Queenstown
If you're travelling to Queenstown, it's relatively easy to get there either by car or plane. Queenstown airport serves both domestic and international flights.
So, if you're flying from anywhere in New Zealand it's easy to get there. If you're travelling from Melbourne and other big cities in Australia, you can go directly to Queenstown.
If you're travelling to Queenstown by car, then it's not difficult to reach. The only problem you may have is if you're travelling over a long distance.
The Christchurch to Queenstown drive takes around 5 hours if you were to do it without stopping.
Depending on where you're based in the South Island, it could take between 2 or 10 hours to reach Queenstown.
That shouldn't be a problem though, as road trips in New Zealand are incredible. The beautiful scenery that is dotted around the South Island more than makes up for the distances you have to travel!
Best Time to Visit Queenstown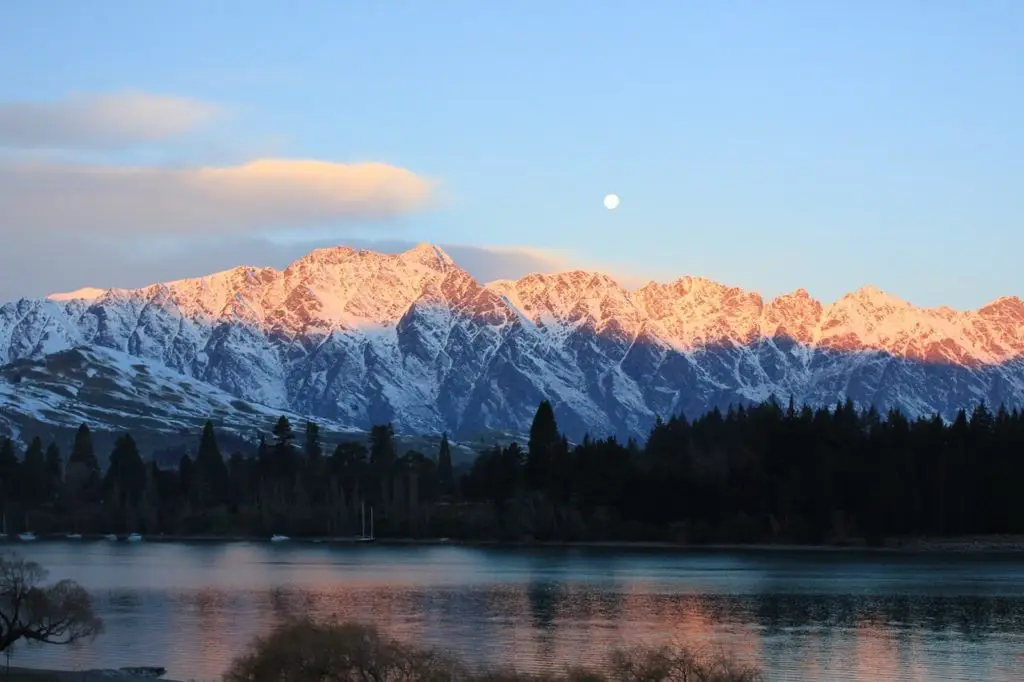 This is a difficult question to answer. Simply because Queenstown is great all year round!
You can visit during the winter and go skiing. Yes, it will be cold, but being able to ski on these incredible mountains is an opportunity you can't pass up!
The temperature does increase during the summer, which allows you to make the most of the outdoors in Queenstown. You can go hiking in the mountains around the town and relax in the gardens as well.
The best time to visit Queenstown really comes down to your personal preferences. If you want to go skiing while you're here, then you'll want to visit during the winter months while the ski fields are open.
Otherwise, Queenstown is an all-year-round destination. Whatever time of the year you visit, you'll always be able to do the numerous adrenaline activities that are available.
This is the beauty of Queenstown, the best time to visit is always!
Why You Should Visit Queenstown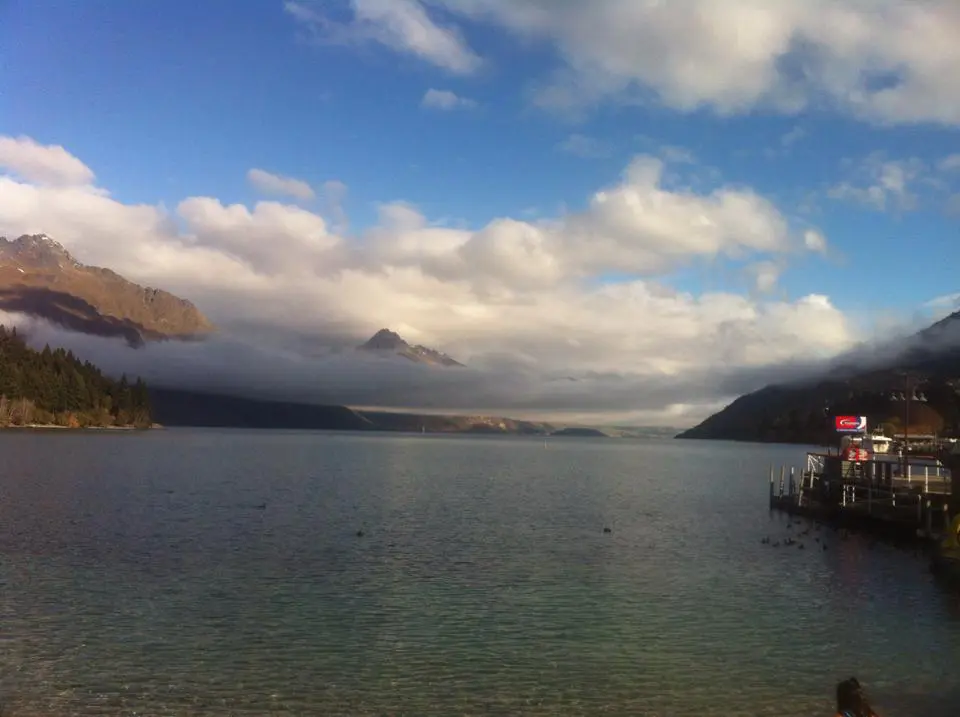 There's no doubt that Queenstown is one of the best places to visit in the South Island, as well as the whole of New Zealand! The main reason is that there are just so many things to do in Queenstown.
You have all the adrenaline activities, such as bungy jumping and jet boating, while there are also great hikes and natural beauty as well.
Any Queenstown travel guide you read will inevitably focus on the adrenaline aspect of Queenstown. There are so many things to do in Queenstown, that it can be hard deciding what to do at times.
This is especially true if you're on a budget. Bungy jumping, jet boating and skiing are not cheap!
Despite this, I feel you should do at least one of these things when you visit Queenstown, as you'd be missing out otherwise! The adrenaline activities are what makes Queenstown what it is, to visit here and not do any would be a shame!
This Queenstown travel guide has focused on adrenaline activities, but it's important to remember that Queenstown is a beautiful place.
There are lots of points of interest in Queenstown, and nature is a large part of that! Lake Wakatipu is spectacular, and if you head up into the hills surrounding the town, you will find some incredible views!
Queenstown is just about the right mix of fun and beauty. It makes it the perfect place for anyone to visit, as there's something for everybody to do!
That's why as part of your New Zealand backpacking itinerary, you should include a trip to Queenstown!
Where to Stay in Queenstown
As one of the primary places to visit in New Zealand, there's a lot of accommodation in Queenstown. There's a whole of host of hostels in Queenstown and hotels to choose from.
You're spoilt for choice in Queenstown!
Luckily, for you guys, I stayed in a number of hostels during my visits here. So, I can offer a good account of where to stay in Queenstown!
My favourite hostel that I stayed in when I visited Queenstown was Nomads. It's got a great location, the staff were really friendly and there was a good atmosphere there. It wasn't too expensive either! I also stayed in Base and one of the YHAs during my trips there. Both were alright, although I wasn't a big fan of Base.
The atmosphere wasn't the best there and one of our friends had some trouble when he lost his key. I preferred the YHA and Nomads to Base, but it's cheap if that sways your thinking.
The YHA was a nice hostel, but it's a bit of a walk from the centre of Queenstown. It's also a bit more expensive than the other two.
If you don't fancy staying in a hostel, then click here for the latest deals on hotels at Booking.com!
Working in Queenstown

Although I never worked in Queenstown, it's one of the best places to find work as a backpacker in New Zealand. As a backpacker-friendly town, there are lots of employment opportunities if you're in New Zealand on a working holiday visa. From hospitality to retail, there's a lot of job options in Queenstown.
One potential downside of looking for backpacker jobs in Queenstown is that there's a lot of competition for jobs. Backpackers tend to gravitate to popular places and Queenstown is no different.
This is especially true during ski season when more backpackers arrive hoping to find work at the various resorts in the area.
If you're looking for work in construction, then you should travel to Christchurch. The city is still rebuilding itself after the devastating earthquakes of 2011.
Although there is construction work in Queenstown, it's not on the same scale as that in Christchurch.
Things To Do in Queenstown
No Queenstown travel guide would be complete without a few places to visit! There are lots of things to do in Queenstown, which is not surprising given that it's one of the top places to visit in New Zealand!
Below are a few things that I recommend you do or visit during your visit. If you're wondering what to do in Queenstown, here are a few things that I feel most people should enjoy!
Fergburger
Fergburger is one of the best places to visit in Queenstown. Ask anyone that's had a Fergburger and they'll agree that you absolutely have to visit here when you're in Queenstown. If that doesn't convince you, then the queues outside definitely will!
I can honestly say that Fergburger is the best burger that I've ever had! The only downside to visiting Fergburger is that there's often a big queue outside.
The queue is not without reason, but it can be annoying having to wait for around 10-15 minutes just to place your order. However, it's definitely worth the wait!
Nevis Bungy
I'm including the Nevis Bungy in my list of activities to do in Queenstown, despite not doing it myself! There's no way I could throw myself off a ledge 184m high!
However, a lot of people are more than willing to, so it should be included in my Queenstown travel blog, as it's highly popular!
An important thing to note is that the Nevis Bungy is not cheap. You're looking at paying somewhere between $150-200 to do the bungy jump.
It's definitely worth making sure, you'll go through with it, as it's a lot of money to pay otherwise!
Nightlife
The nightlife in Queenstown is among the best, if not the best in New Zealand. With all the backpackers in Queenstown, it's perfect for going out at night.
You have a wide range of bars for such a small town! To top it all off, it's quite cheap as well!
All the bars are located in the centre of Queenstown, so it's not far to walk to and from your hostel. It's the perfect place for backpackers and that is definitely the case with the nightlife.
If you're doing a working Holiday in New Zealand, it's the perfect place to go for a weekend away if you like drinking and partying!
Queenstown Gardens
One of the best free things to do in Queenstown is to visit the town's gardens. Compared to the other activities, this one is much more relaxed!
You can walk around the gardens and explore the various exotic plants and wildlife that are here.
Queenstown Gardens also offers some great views of the surrounding area. So, if you love taking photos then this is definitely one place you want to head to. Another activity that you can do here is Frisbee golf.
This is a bit of an odd activity, but it involves throwing a Frisbee to towards a number of poles. It's quite fun and worth doing if you have time!
Skiing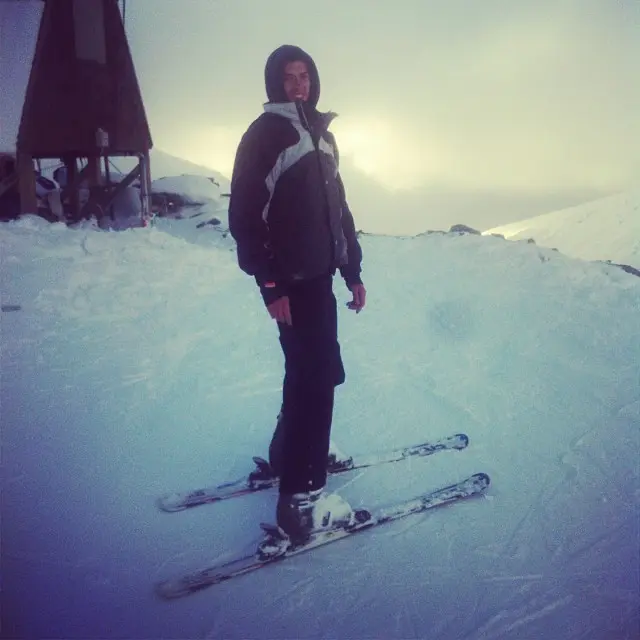 If you're going to visit Queenstown in winter, then you should definitely go skiing. The Remarkables ski area is one of the best slopes in New Zealand, and the views from the mountain are just incredible!
The slope caters for all levels, so even if you are an absolute beginner, there's space for you!
The only downside is that skiing can be quite expensive. If you have to rent all the gear, then it costs around $180 for a day's worth of skiing. It's a lot of money, but I feel it's worth it as it's great fun!
You can head further out to Cardona if you wish. The slopes there are great and it represents a nice day trip from Queenstown too!
How Much Does it Cost to Travel to Queenstown?
As Queenstown is the most popular tourist destination in New Zealand, it can be an expensive place to travel to. It really depends on what you do when you visit Queenstown when it comes to how much you spend.
If you're visiting with the intention of doing as many activities as you can, then you're going to spend a fair bit of money. If you don't have this intention, then Queenstown can be fairly cheap! There are lots of free activities to do in Queenstown, so you can have it both ways.
Most of the adrenaline activities cost quite a lot of money. Bungy jumping will set you back upwards of $100, while skiing isn't much cheaper, especially if you don't have all the gear!
Of course, if your budget isn't a concern, then, by all means, go crazy. Otherwise, it might be best to decide what activities you really want to do before you visit Queenstown!
Another part of travel expenses in Queenstown is the nightlife and eating out. It's backpacker-friendly in this regard, as prices aren't as expensive as they are in Auckland or Christchurch. However, if you visit Fergburger a few times, your pocket will be hit.
My advice would be to pre-drink before going out and cook as many meals as possible. This way you will limit your outgoings and have more money to spend on other activities! Free WiFi is included in the price of your bed with some hostels, while others don't offer this service. So, it's best to check beforehand. Otherwise, you can head to McDonald's or Burger King or PeterPans travel agents to get some free WiFi!
This Queenstown travel guide comes complete with a daily budget guide to help you know how much you could end up spending in Queenstown:
Bed in a hostel – $14
Activity – $50 upwards
Eating out – $10 (depends on what and how many times you eat!)
Drinks – $10 (again, depends on where and how many drinks you have!)
This gives us a rough total of $84 a day. Obviously, this does depend on whether you do any activities or not. It also depends on what you do, if it's bungy jumping or skiing it will be more than $50, whereas other activities such as hiking or white water rafting will be cheaper.
Concluding Thoughts
I hope you've enjoyed reading this Queenstown travel guide. I believe that it's one of the best places to visit in New Zealand!
From the natural beauty to the sheer number of things to do in Queenstown, it's one of the best reasons to visit New Zealand!
Have you been lucky enough to visit Queenstown? Do you agree or disagree with my thoughts?
I would love to hear your opinions in the comments section below!
Need Travel Insurance?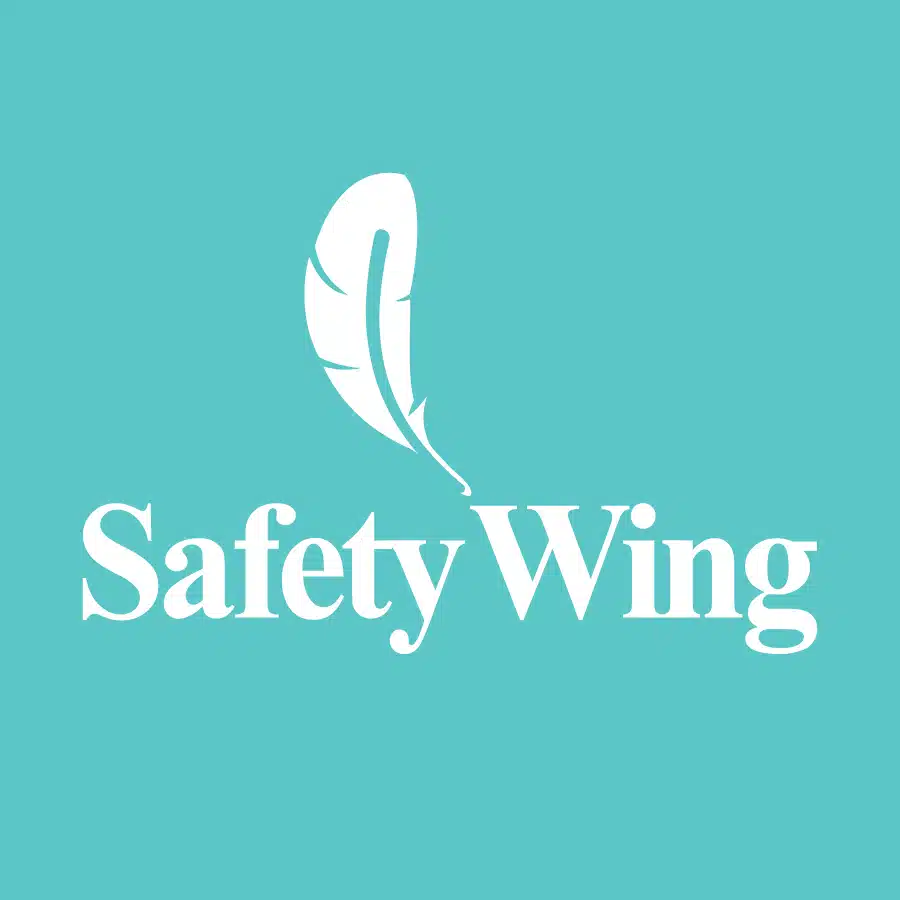 SafetyWing offers coverage that will give you peace of mind while you're on the road. If you want to protect yourself while you're on the road, then click the image to take a look at the options available to you.
Pin For Later
Tom is a travel addict who first left England to spend a year Down Under. Not satisfied with this, he then went to New Zealand, about as far away from home as he could get. He is now planning his next adventures in Europe and Canada while maintaining this blog. Check out the about me page to learn more!