The South Island of New Zealand is a place all backpackers and travellers should visit at least once in their life.
I say this because after living on this amazing island for 10 months during my New Zealand Working Holiday Visa, I would give my right arm to go back and do it again!
A South Island trip will take you to some of the most beautiful and diverse places you can visit in the world.
There are so many things to do on New Zealand's South Island, you could easily spend three months doing all of them!
Backpacking in New Zealand is something that I can't recommend enough.
This South Island travel guide will help you enjoy exploring this amazing place as much as I did!
Disclosure: This article may contain affiliate/compensated links. For more information, please see our full disclosure policy.
Table of Contents
South Island Travel Guide
General info
The South Island is the larger of the two main islands that make up New Zealand.
Despite being larger than the North Island, it is less populated, with only 23% of New Zealand's population living on the island.
The climate differs too, with the South Island, experiencing a more temperate climate than the sub-tropical North.
The Maoris had settled the island long before it was sighted by the first European, Abel Tasman.
It was not until 1769, following Captain Cook's circumnavigation of New Zealand, that European migration began. Christchurch, in particular, has a very English feel to it!
Best Time to Visit The South Island
The best time to visit New Zealand is contentious, and that's true of the South Island.
The weather in summer is great and allows you to explore the amazing scenery and beaches on the island.
However, the scenery is equally incredible during the colder and wetter winter. Plus you get to go skiing during these months.
The best time to go to the South Island really is up to you!
Why You Should Visit the South Island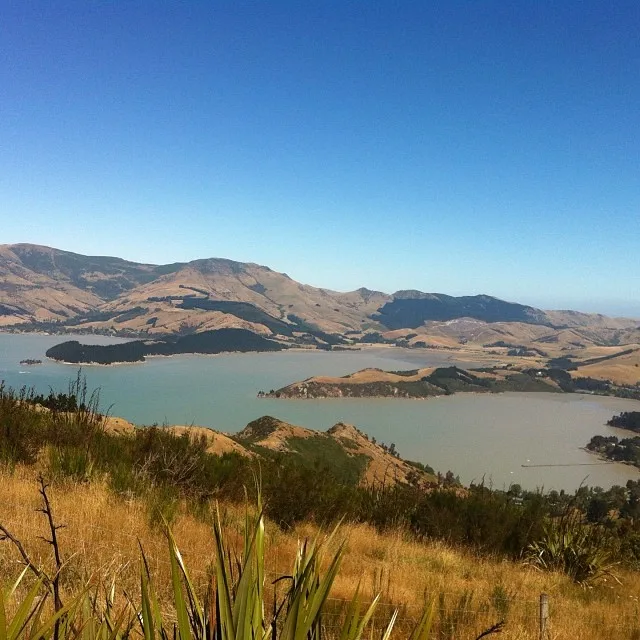 The South Island is somewhere that I believe everyone with a passion for travelling should visit during their lifetime.
After living there for 10 months in Christchurch, during my New Zealand working holiday visa, I fell in love with the place.
The island has everything you could want as a backpacker. There is amazing scenery, cool cities and loads of activities to do, during winter and summer.
I'm not sure there is a collection of such beautiful and diverse scenery, there is almost every geographical feature possible in the South Island.
From glaciers to the warmer climbs of Golden Bay and the Abel Tasman National Park, there is a differing collection of features throughout the island.
In fact, the island changes dramatically, the further you head, with the lush plants replaced by towering mountains and glaciers as you head down to what feels like the end of the earth!
A road trip is definitely the best way to see the island, as you really get to soak in the beauty of the island.
You could easily spend a month on a South Island road trip, just to see everything the Island has to offer.
This was my favourite thing to do while backpacking in the South Island, as driving around allowed you to really see all the different parts of the island that you otherwise wouldn't see!
One downside can be the weather, especially during the winter, when it can get quite cold and rain a lot. If you plan on venturing to Fiordland, which you absolutely should, then be prepared for rain.
This area of the South Island has some of the highest rainfall of anywhere in the world!
Wet-weather clothes are a must-have item, that's for sure!
Disregarding the weather, the South Island has some incredible sights, from the awe-inspiring Mt Cook, Lake Tekapo and the strange Moeraki Boulders, there is so much to see and do here, it is ridiculous.
But ridiculous in a good way, because you'll never be short of things to do on New Zealand's South Island!
Where to Stay on the South Island
Choosing where to stay on the South Island can be difficult, as there are so many great hostels to choose from. However, during my time travelling around the South Island, I stayed in many decent hostels.
Below is a selection of my favourite hostels in the South Island, which come highly recommended!
If you don't fancy staying in a hostel, then check out the latest deals on Booking.com, for hotels and luxury accommodation in the South Island!
Activities on The South Island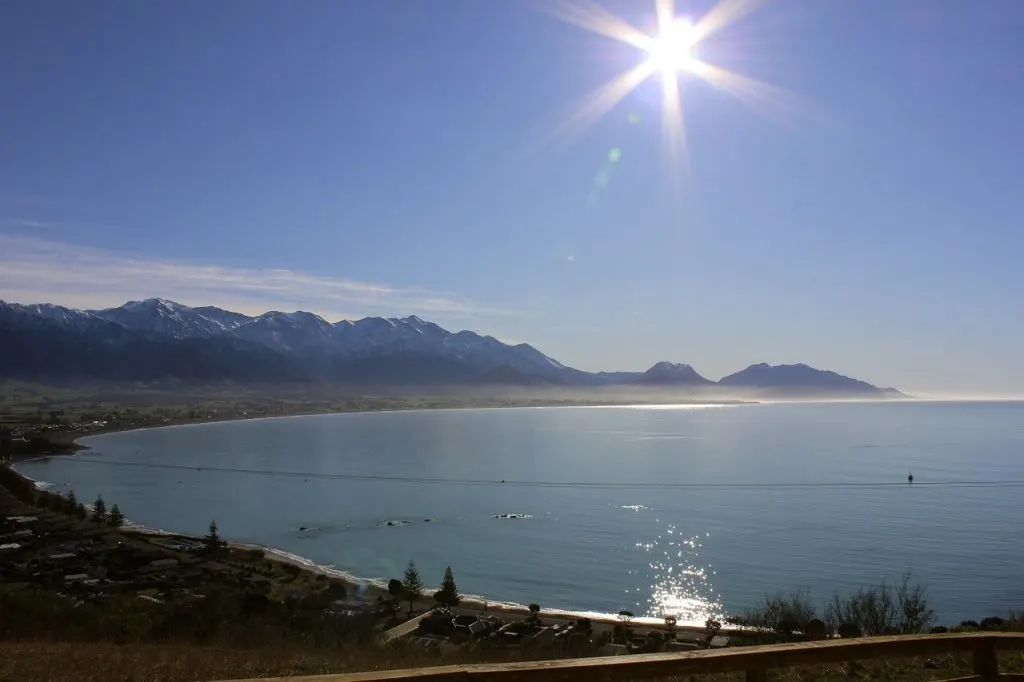 The South Island is full of great activities, listing them all would take too long. There are a lot of things to do on the South Island, below are a few which I think are definitely worth doing!
These activities might not be to everyone's taste, but I feel they should be on your New Zealand itinerary.
You may come across other activities, which you think are better, so this list is only arbitrary, but should give you an idea of what you can do on this great island!
Adrenaline rush in Queenstown
It would be a waste to visit Queenstown without doing at least one of the many activities that get your adrenaline pumping.
The Nevis Bungy jump is probably the ultimate adrenaline rush, but I couldn't bring myself to do it.
If you are the same as me, then I recommend jet boating, which is a bit more tranquil compared to bungee jumping!
Hiking trails
There are so many hiking trails in New Zealand that you would be stupid not to do at least one of them while you are here.
There are some great hiking trails in the South Island, such as the Milford track, although that is a very long one.
Hiking around the coast of Kaikoura was a particular highlight and is not as lengthy as the Milford Track!
For the adventurous, any hike around Mt Cook, will be a challenge and provide incredible sights!
Pancake Rocks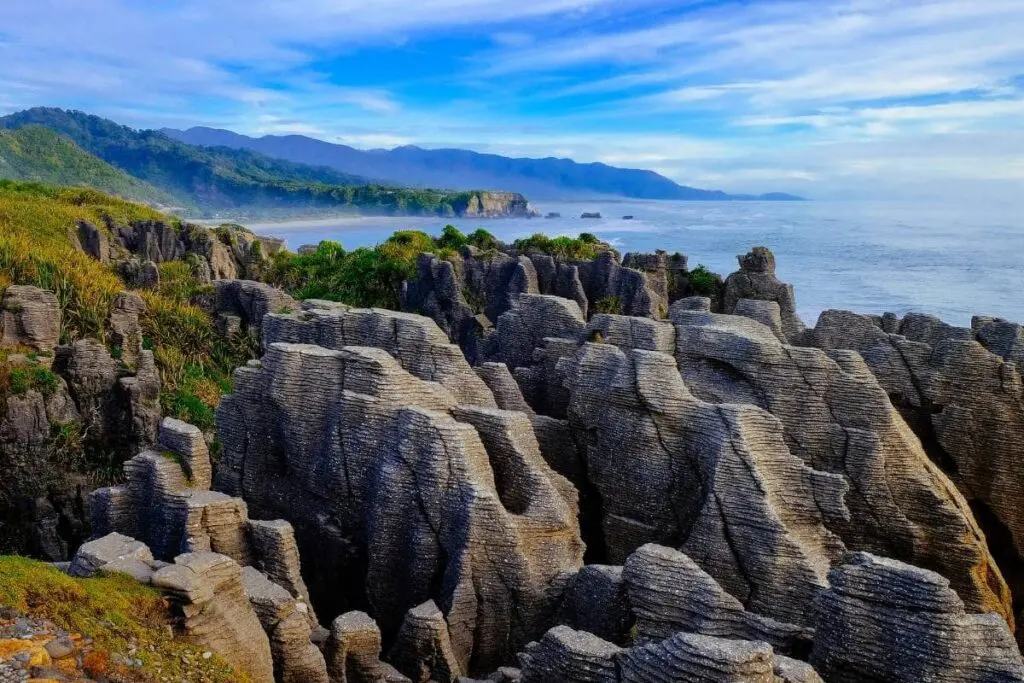 The Pancake Rocks are located on the West Coast of the island, between Westport and Greymouth, which is also known by its Maori name Punakaiki.
The limestone rocks have been heavily eroded when the sea bursts through vertical blowholes during high tide.
This, combined with the pancake layering of the rocks, gives the rocks their strange appearance!
It's one of the best South Island destinations you can visit and one of the more interesting too!
Road Trip
Road trips in New Zealand are the best way to see the country and the South Island is no different!
They allow you the freedom to decide your own itinerary and see places you otherwise would not reach.
A South Island Road trip also gives some of the most amazing views as you drive along in this beautiful island.
Particular favourites were driving down the West Coast and East Coast, both offering some incredible and wacky places to see as you make your way around the island!
Skiing/Snowboarding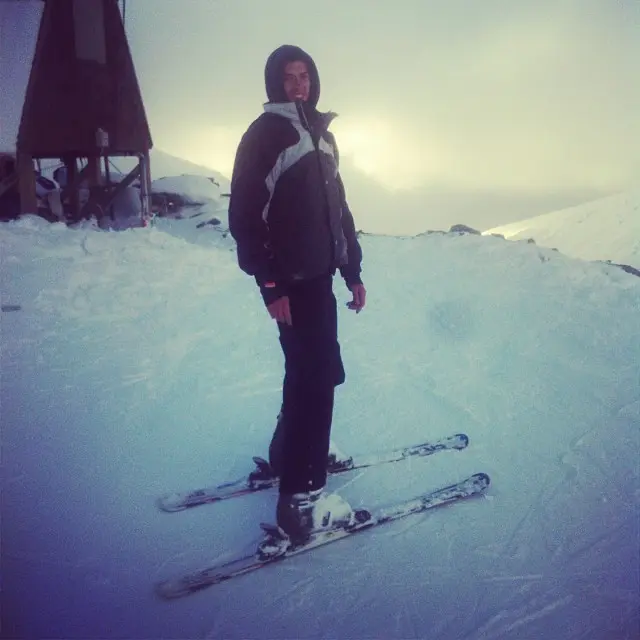 New Zealand has some of the best ski slopes in the world, so it would be stupid not to take advantage of this while you are here.
Three of them, Coronet Peak, Mt Hutt and The Remarkables have a deal where you can buy a card for the season for all three.
This is a great deal, as they are all great, the season runs during winter, through to early spring, so around June to October, so be sure not to miss out!
Best Places to Visit on The South Island
A South Island travel guide wouldn't be complete without telling you the best places to visit!
There are so many places to visit on the South Island, that it's hard to narrow them down to 5!
The Island is full of amazing and diverse attractions. However, there are a number of points of interest in the South Island that you should endeavour to see!
Christchurch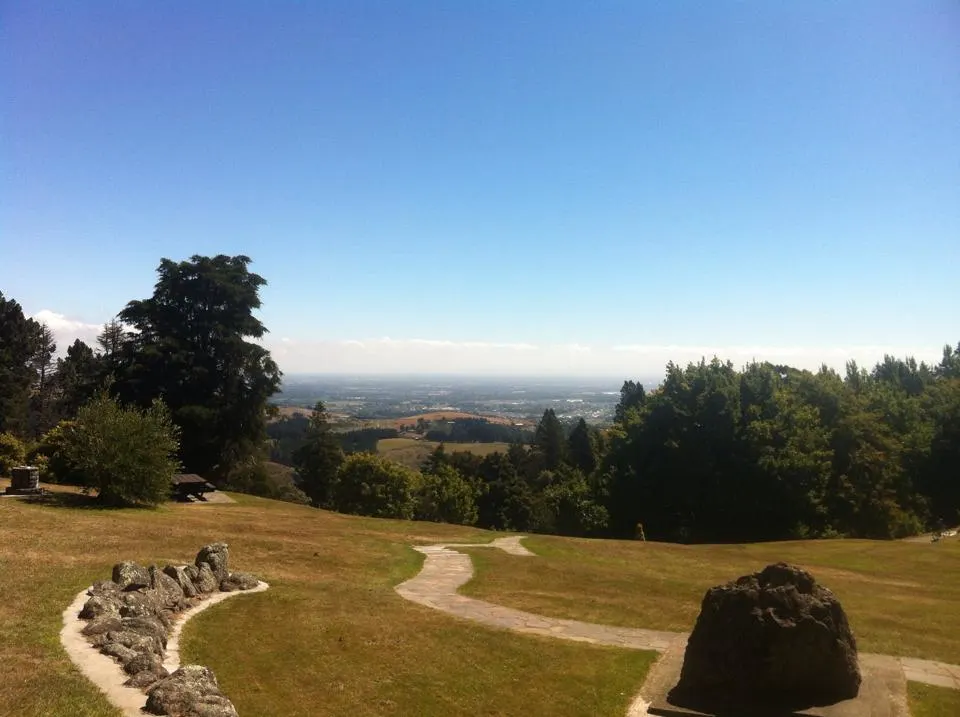 Christchurch is the biggest city and principal gateway to the South Island.
It's an interesting city that has experienced a lot of trauma in recent years, due to a number of earthquakes that devastated the city.
I worked on the rebuild here for 10 months and believe me, the earthquakes did some damage! A new city is basically being built from scratch!
However, there are lots of things to do in Christchurch. Checking out Lyttleton Bay is a must, with some excellent views available.
The Re:Start Mall is another must-see, as it highlights the ingenuity and drive of the people of Christchurch, who refused to be beaten by the earthquakes.
A trip to Sumner and Godley Head is also highly recommended for more amazing scenery!
Read more: Christchurch – The Broken City
Golden Bay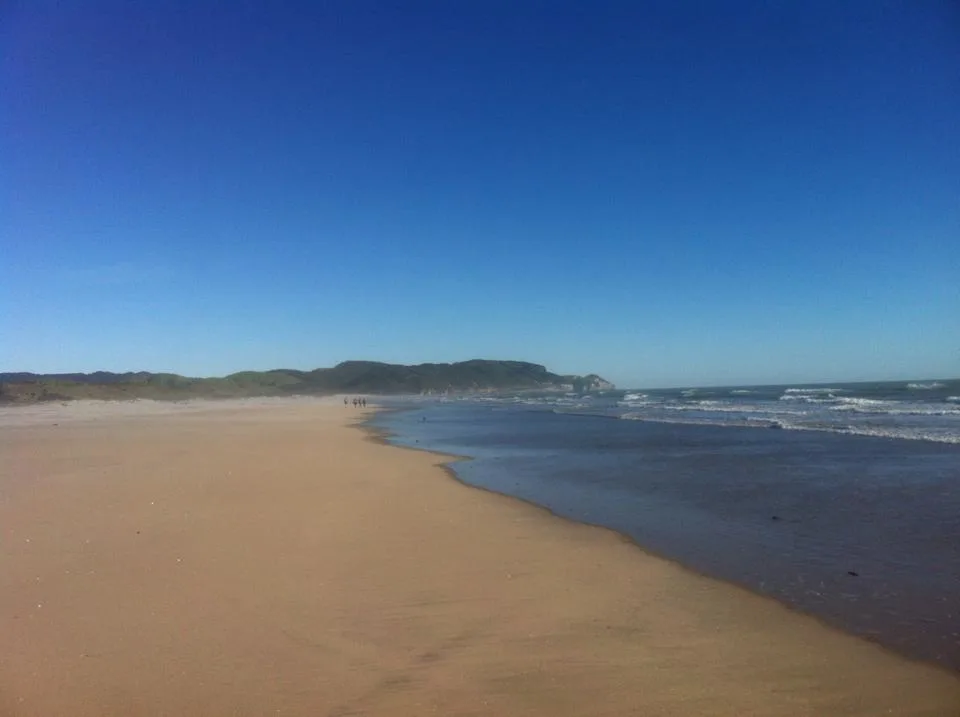 Golden Bay, located at the tip of the West Coast, is one of the best places to visit in the South Island.
It has one of the best beaches in New Zealand and the incredible scenery of the Abel Tasman National Park.
This is without mentioning Nelson, which is the main city in the area, and a great place to visit in its own right!
Farewell Spit is a must-visit in Golden Bay, as you reach the northernmost point of the South Island. Everywhere you look there is just sand!
It is an incredible sight! Abel Tasman National Park has a lot of cool places you can visit, with many interesting waterfalls to check out.
Two days should be spent backpacking around this area, as it is just incredible, and any less would not do it justice!
Milford Sound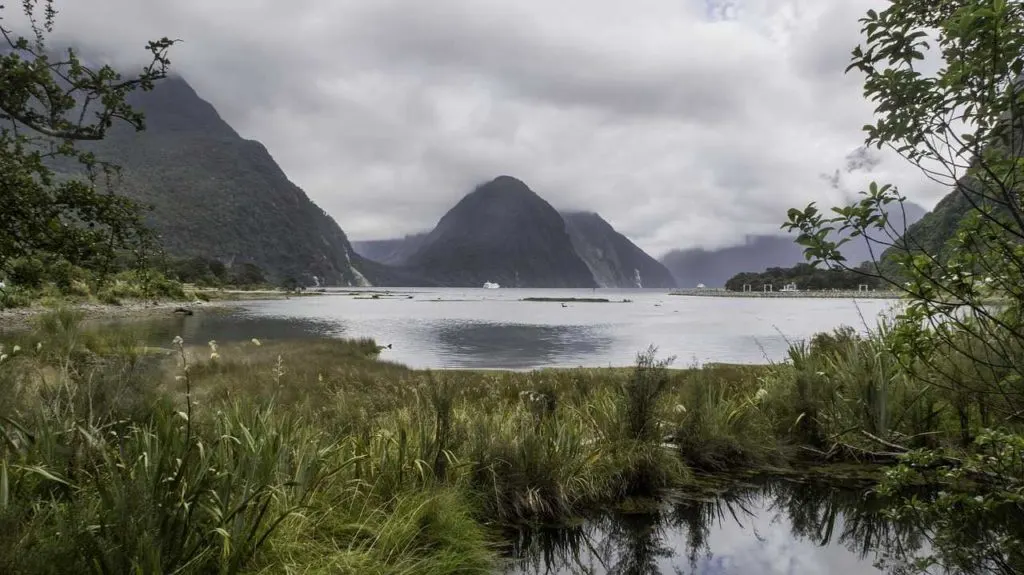 Milford Sound is one of the must-visit places in New Zealand, not just the South Island! Yes, it is that incredible! We went on one of the 300+ days of the year, that the area experiences rainfall.
However, it did dampen our enthusiasm or make the views less incredible. This is the great thing about New Zealand, even in bad weather, the country is still beautiful!
Even though we could barely make out the structure of the sound, the sight was still awe-inspiring! It was like we had set foot into an ancient Nordic world!
To get a sense of the scale of Milford Sound, you have to take a boat trip and get up and close and personal.
For the hikers, there is also the Milford Track for you to tackle. Although, at 53.3km, it's a beast, so be prepared!
Queenstown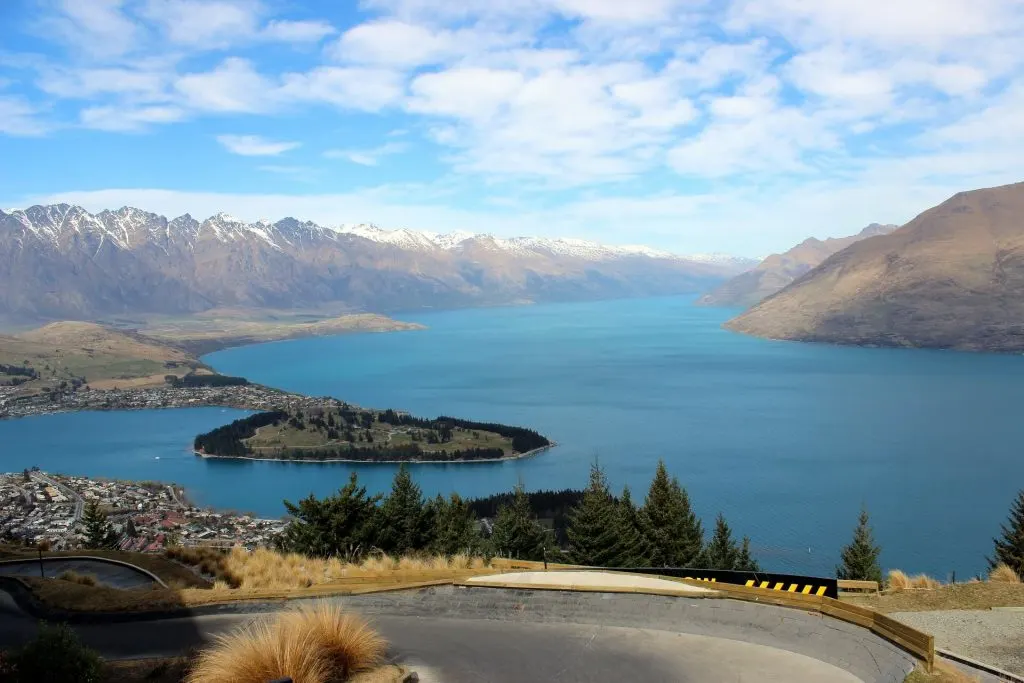 Queenstown is a place that should be included on any South Island itinerary. It is a haven for backpackers and I'm pretty sure there would only be about ten people living here if all the backpackers just upped and left!
Queenstown is the adrenaline capital of New Zealand, and perhaps the world! So, if you fancy bungee jumping or whitewater rafting, this is the place for you!
If you visit during the winter, you can go to the Remarkables and experience some of the best ski slopes in New Zealand!
This is without mentioning the incredible scenery, which is apparent, from virtually every area of this great town. The lake is a particular highlight, and if you drive into Queenstown during the day, you will be treated to some incredible views!
3 days in Queenstown is a good amount of time to take in everything this beautiful part of New Zealand has to offer!
Read more: Queenstown Travel Guide: New Zealand's Adrenaline Destination
Wanaka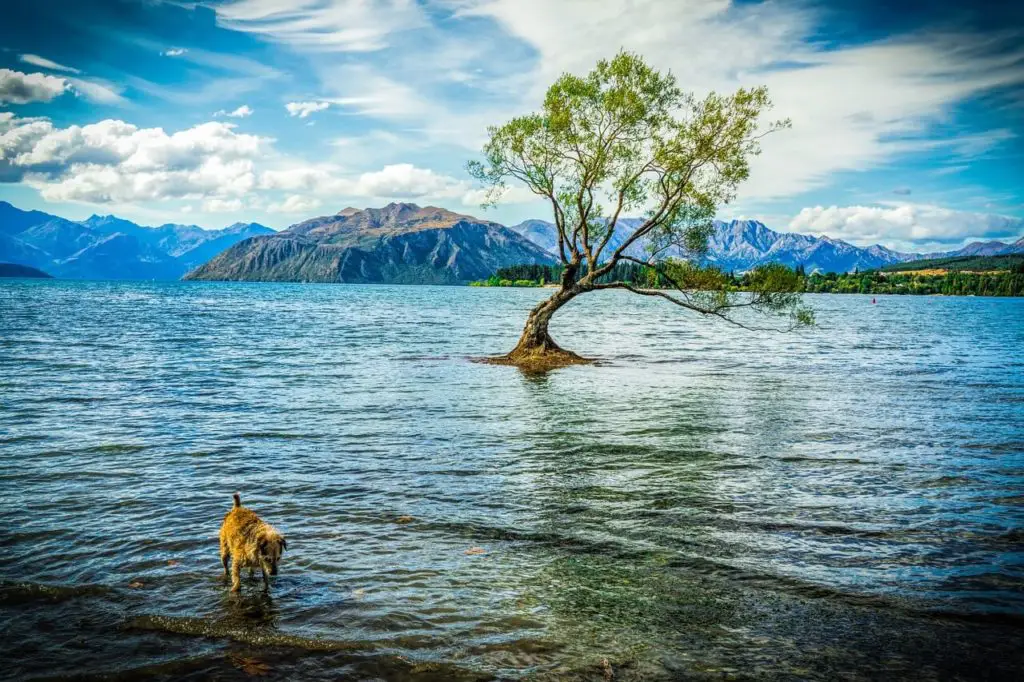 Wanaka is often overshadowed by its close neighbour Queenstown, but that doesn't mean you shouldn't visit this great town.
The scenery is on a par, if not better than Queenstown, particularly Lake Wanaka, which is just incredible! There is also Coronet Peak ski field to check out if you visit Wanaka during ski season.
Wanaka is more laid back than Queenstown, and it is easy to get the impression, that the place is boring, but that is not the case.
There is a lively nightlife scene here, if not on the level of Queenstown, and there are quite a few things to do in Wanaka, such as check out the weird and wacky Puzzling World!
You can also hike up Roy's Peak, which provides excellent views of the surrounding area. It will take around 5 to 6 hours in total, but it's worth it for the views you will see!
South Island Tours
There are a number of fantastic available for you to do on the South Island. There are so many to do, it can be hard to know which ones you should prioritise.
Luckily for your guys, I did a number of tours while I was on the South Island, and I've listed some of the best below!
Milford Sound Nature Cruise – This was on the best tours I did in New Zealand. You get up close and personal with the Sound, seeing it in all its glory. Our tour was done in atrocious conditions, but it was still incredible! The sight of the Sound up close is one to behold! Click here to book now!
Lord of the Rings Full-Day Tour – If you love the Lord of the Rings as much as me, this is a tour you have to do! Starting in Queenstown, you visit a number of locations that were used in the films, learning tidbits of juicy information along the way! Click here to book now!
Hanmer Springs White-Water Rafting Tour – The South Island is one of the places in the world to go white-water rafting. It's an exhilarating experience as you make your way downstream, trying to avoid falling into the river! Click here to book now!
How Much Does It Cost to Travel on the South Island?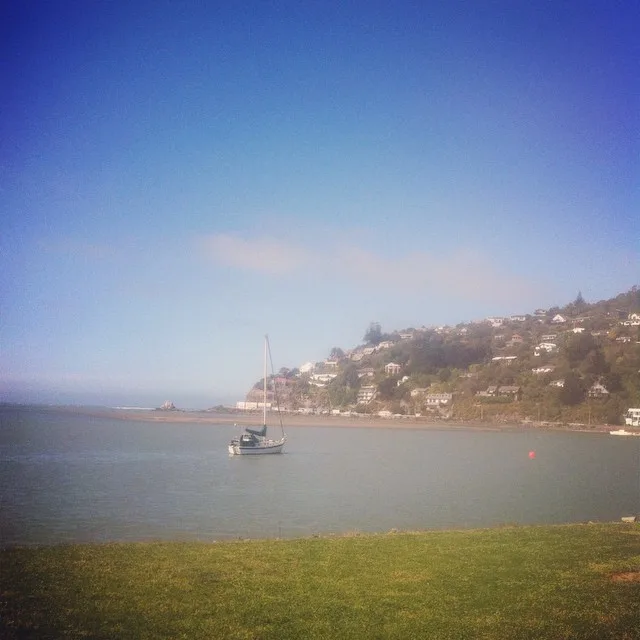 Travelling New Zealand is certainly cheaper than backpacking Australia. However, that doesn't mean it's cheap.
It can be expensive in some places, Christchurch, in particular, can be pricey. If you've been working in Australia before coming here, everything will seem a lot cheaper!
Below are a few South Island travel tips to help you save money while travelling in this beautiful place.
Accommodation
A bed in a hostel generally costs around $20-30 a night. This does depend on what city you are in, expect to pay more in big cities such as Christchurch and Dunedin!
Obviously, the more beds in a room the cheaper it will be, however, you have to weigh up whether this is for you or not. The more people in the room, the harder it is to get to sleep.
Food
Food can be quite expensive and eating out is not exactly cheap, unless you are eating fast food such as McDonald's or Burger King. My advice would be to cook your food as much as you can and learn to love eating pasta.
It's ridiculously cheap, with 500g bags costing less than $1! A weekly shop shouldn't cost too much more than $50. Although that does depend on what you're buying!
Transportation
Travelling around the South Island is not too expensive. If you are travelling by yourself, a great option is to use the Naked bus, which has prices starting from $1.
You shouldn't pay much more than $20-30 to get to most destinations in the South Island.
Renting a car is also cheap, especially if you are in a group, so this is a great idea, for travelling around the South Island.
A week's car rental should cost $120-150 a week, which is between 4-5 people, works out quite well!
Of course, the longer the road trip, the more money you will pay. However, if you do a Christchurch to Queenstown Road trip, which only takes 5 days, you won't spend as much!
Tips
Cooking your food will save you a lot of money as opposed to eating out. This is a must while travelling on the South Island.
Also, take advantage of the free wifi in McDonald's and the libraries, as most hostels don't offer free wifi.
Choosing which activities you do during your time here will contribute to you having a healthy or unhealthy budget.
Most activities cost in the range of $80-100, so if you really want to do that bungee jump, it might come at the expense of skiing later down the road!
Concluding Thoughts
Visiting the South Island is an absolute must if you're going to New Zealand.
Hopefully, my South Island travel guide has given you an idea of what to expect.
There are so many things to do in the South Island, that you could spend at least a month travelling around seeing everything.
A road trip is the best way to travel around if you are backpacking through New Zealand, but that is even truer on the South Island.
The ease of getting around by car and the views on offer, make this the best way to see this incredible island!
Want more information about a trip to the South Island, click here to get the Lonely Planet New Zealand's South Island (Travel Guide)
Need Travel Insurance?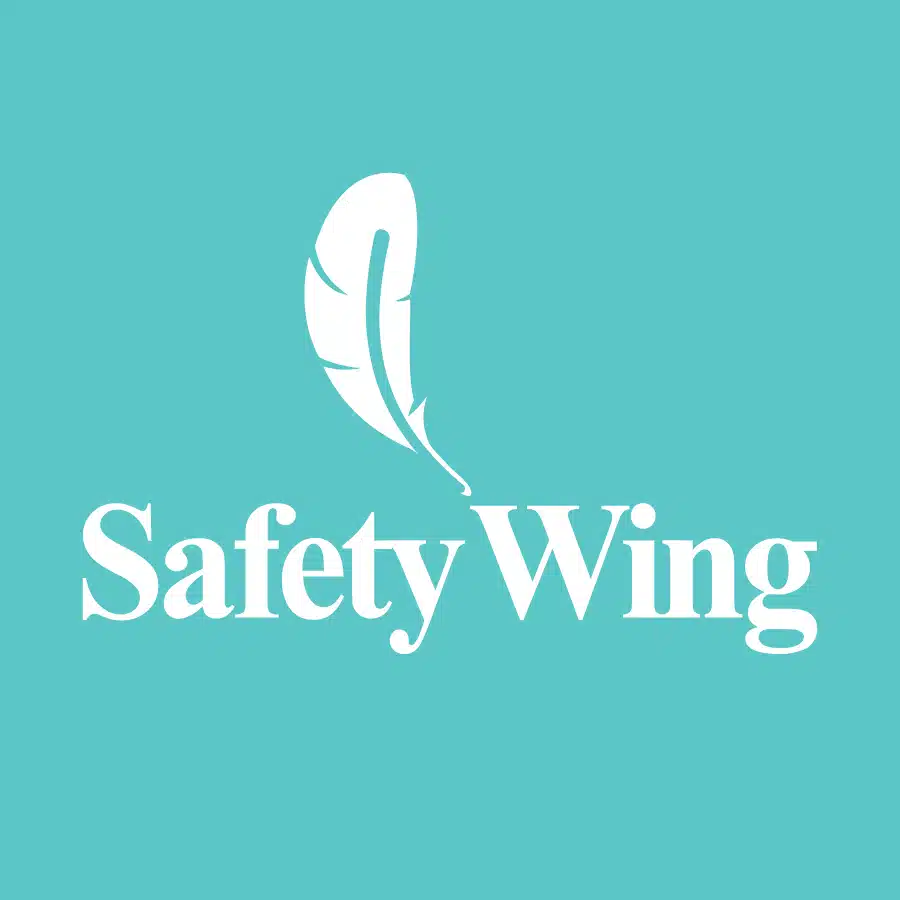 SafetyWing offers coverage that will give you peace of mind while you're on the road. If you want to protect yourself while you're on the road, then click the image to take a look at the options available to you.
Pin For Later
Tom is a travel addict who first left England to spend a year Down Under. Not satisfied with this, he then went to New Zealand, about as far away from home as he could get. He is now planning his next adventures in Europe and Canada while maintaining this blog. Check out the about me page to learn more!