Is Miami safe? It's a question you might be asking if you haven't visited this bustling city on the east coast of Florida.
If you're not from America like me, then you might have images of guns, drugs and gangs in your mind. Is Miami immune to this? No, but the situation isn't as bad as your imagination makes it out to be.
While the city does have issues with crime and homelessness, it's still one of the most popular places to visit in America. If you're wondering, is Miami dangerous? Then, you're asking an important question and it's one we're going to tackle in this article.
We're not going to sugarcoat the issues. We'll tackle each one head-on and give you an answer to a variety of questions such as whether it's safe to drive in Miami if it's safe for families, how safe public transport is, and asking questions such as is Miami Beach safe?
If you're planning a trip to Miami in the near future. This article will provide you with practical advice and tips on how to be safe in Miami during your stay.
Disclosure: This article may contain affiliate/compensated links. For full information, please see our full disclosure policy.
Is Miami Safe To Visit?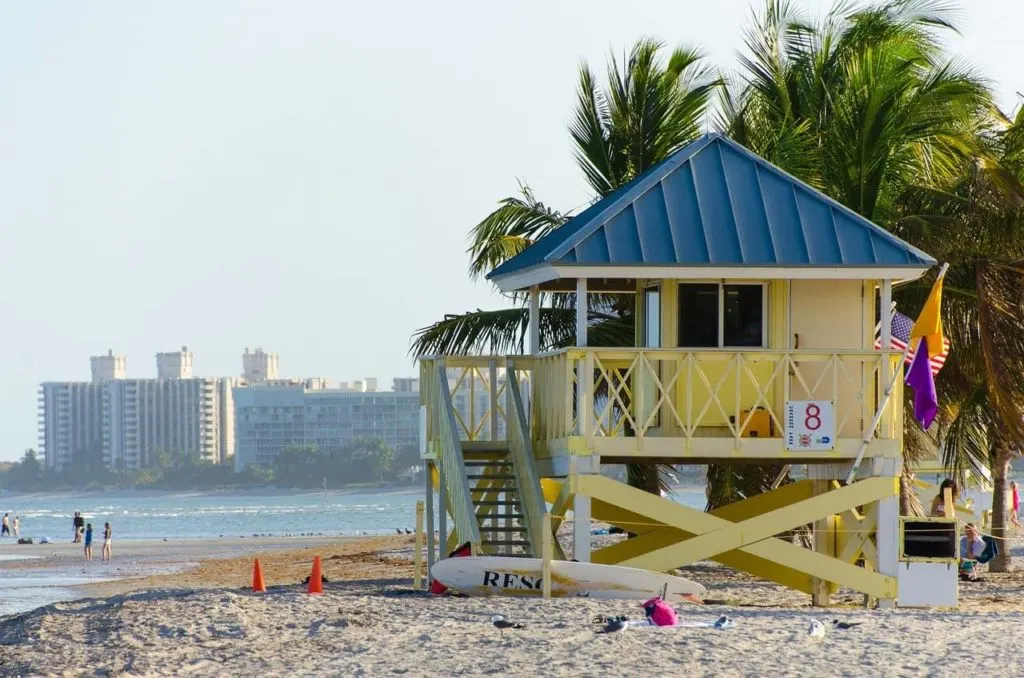 Yes, Miami is safe to visit.
If you spend 3 days in Miami, for example, you're unlikely to run into any trouble. Although that's not to say it can't happen. Miami does have higher crime rates than other places in the US, but a lot of this crime is localised to certain neighborhoods.
Unless you venture out to these neighborhoods, you're unlikely to come face to face with any trouble. Petty crime such as pickpocketing is an issue in the tourist hotspots such as Miami Beach, but anything more serious than this is unlikely.
Despite above-average levels of crime in the city, this hasn't stopped people from visiting Miami. More than 18 million people visited Miami in 2018, a record. This led to $18 billion being spent in the local economy.
With this much money flowing into state coffers from tourism, the local government isn't going to do anything to jeopardise that. They're going to ensure tourists are safe when they visit.
The bottom line? Miami is safe to visit, without a doubt.
Is Miami Safe for Families?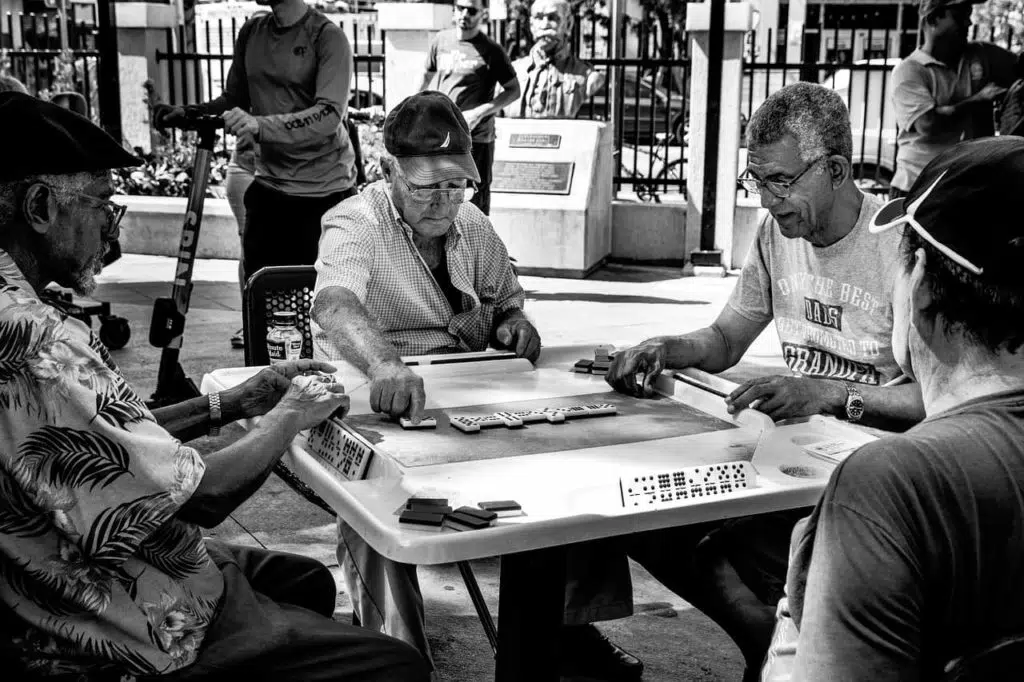 As one of the best places to visit in Florida, it's understandable that many families will want to travel to Miami. So is the city safe for families?
The answer is yes.
The city has lots of places for families to visit and they're well taken care of by the travel sector. You can visit numerous parks, zoos and theme parks too. While it might be more hedonistic than Orlando, Miami is still a place families can visit.
You can go to the Venetian Pool to cool off on a hot day, while you can visit Zoo Miami and Monkey Jungle too. If it's too hot outside, then you can check out Miami's Children Museum, which is a brilliant place to take the family.
All hotels and restaurants accommodate children, so you'll have no issues with either during your time in the city. One thing to consider when you visit is the time of year.
If you visit during the summer, it's going to be hot. This means you'll get lots of sun but the heat can be stifling and you'll need to ensure you bring hats, suncream and take measures to ensure your children don't get sunburnt or exhausted from the heat.
Then you have the rainy season, which increases the risk of hurricanes. Not a good time to visit with the family. While spring sees students flock to Miami for Spring Break. Again, not a great time to visit. Considering the best time to visit Miami is tough, but the time you visit can have an impact on your enjoyment, and in some cases, safety.
To sum up, Miami is safe for families and a great family destination at that.
Is Miami Safe for Solo Female Travelers?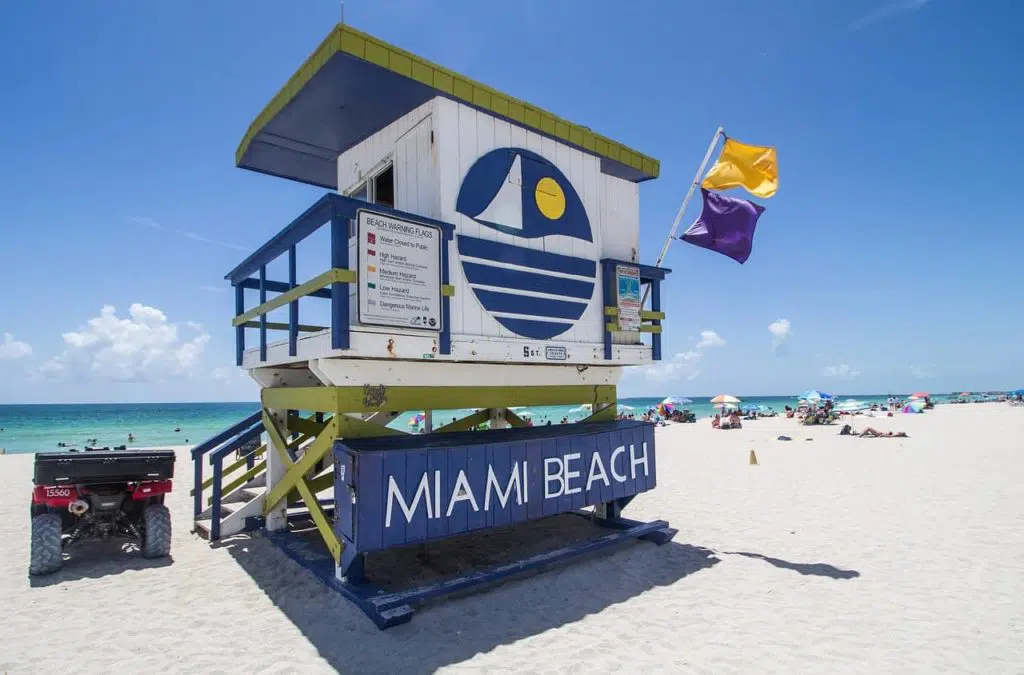 Miami is a safe place for solo female travelers. With so many tourists visiting the city, and lots of female ones too, the city is safer than most. Although you will still need to take precautions as with any place you visit.
Miami is as safe as any other city in the US for females. The most you'll have to worry about during your stay should be whether your belongings are safe on the beach. apart from that, you shouldn't have any issues.
That said, here are a few tips you can follow to ensure your stay is as safe as possible.
Don't venture out to unfamiliar parts of the city at night. If you're not familiar with Miami, you could end up walking into a bad neighborhood and trouble. If you go at night, stick to well-lit streets in the main tourist areas.
Watch what you drink. Unfortunately, spiking drinks is one way women can be targeted. Always keep your drink to hand and don't put it down out of sight if you're in a bar. In general, drink responsibly and know your limits.
Unfortunately, women are more of a target for theft than men. Purses and handbags are much easier to snatch than pickpocketing. Don't leave your bag dangling off the back of a chair in a cafe or restaurant and don't leave it unattended either. Keep your bag close to you and you should be fine. This advice applies to all travelers in Miami, not just solo female travelers.
Look at reviews of where you're staying. They can reveal more than the pictures can sometimes. Doing this will ensure you find somewhere that's safe and secure to stay. Most hotels should be fine, but apartments and Airbnbs can vary. Check reviews from other solo female travelers before booking.
If you're being bothered by someone, tell them to stop or remove yourself from the situation. If the harassment persists, find someone who can help you nearby, such as bouncers, waiters or shop owners. By bringing someone else's attention to what's going on, you're more likely to come to a safer resolution.
If you follow this advice and the usual precautions, you'll be fine. Miami is safe for all types of travelers, including solo females. With any trip, it pays to do your research and be on the safe side. But if you use your common sense and stay clear of the dodgy neighborhoods you'll have a great time!
Is Miami Safe To Travel Alone?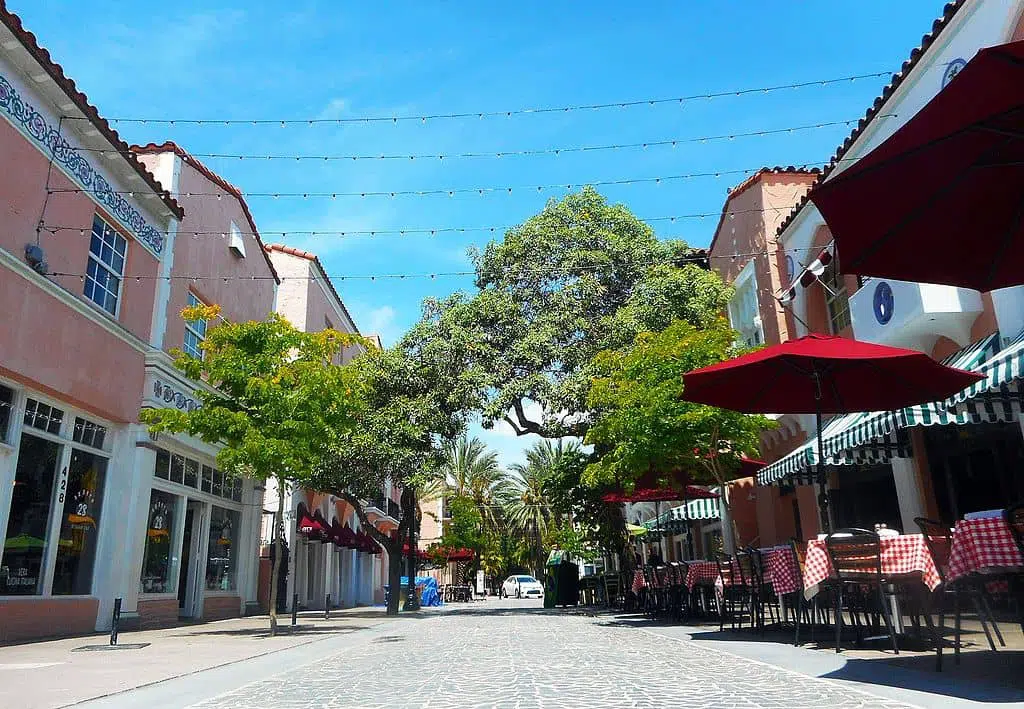 Again, whether you're male or female, Miami is safe to visit by yourself.
If you stick to the main tourist areas and don't stray too far off the beaten track, you shouldn't have too many issues. Travelling to Miami by yourself can be an enjoyable experience as there's lots of stuff to do and plenty of opportunities to meet new people.
With that said, it's still important to take precautions. So here are a few you should take:
Don't walk in unfamiliar places at night, the beach in particular. While it might be cool to check out the beach at night, there are no lifeguards at night and if you go into the water and get into trouble, it's unlikely anyone is coming to save you. stick to well-lit areas, with lots of people and you'll be fine.
While it might be tempting to walk around Miami, it's not the easiest city to get around on foot. Plus, you may end up walking into a bad neighborhood. You should avoid any overhead passes as a lot of homeless people live under them. If you're by yourself, you might end up walking into trouble.
Pickpocketing is an issue in Miami, and if you're by yourself, you're an easier target. Keep your possessions safe, by using zip pockets if necessary. Or, you could buy a Bobby anti-theft backpack and keep your belongings safe in there.
This shouldn't need to be said, but don't take all your money out with you. Separate it up and keep some on you and leave somewhere you're staying in a safe place. The last thing you want to do is lose all your money at once. Likewise, with cards, only take the one you'll need with you.
Ask locals where to eat and check reviews online. Like many popular tourist destinations, Miami is full of tourist traps. If you don't want to pay over the odds, ask the opinion of people around you, fellow travellers or consult the web.
Keep your family and friends informed about where you're going and what you're doing. Even though it may seem unnecessary if something were to happen at least they'll know where you are and be able to help out. The alternative is that they're out of the loop and if a worst-case scenario does happen, they won't be able to help.
Every city has its pros and cons and Miami is no different. Its fun-loving and lively atmosphere is the reason it's the subject of many of the best Florida quotes, but you should be careful too. Every city has its unsavoury parts and Miami is no different.
Follow the above advice and you'll have a whale of a time in Miami!
Is It Safe To Drive in Miami?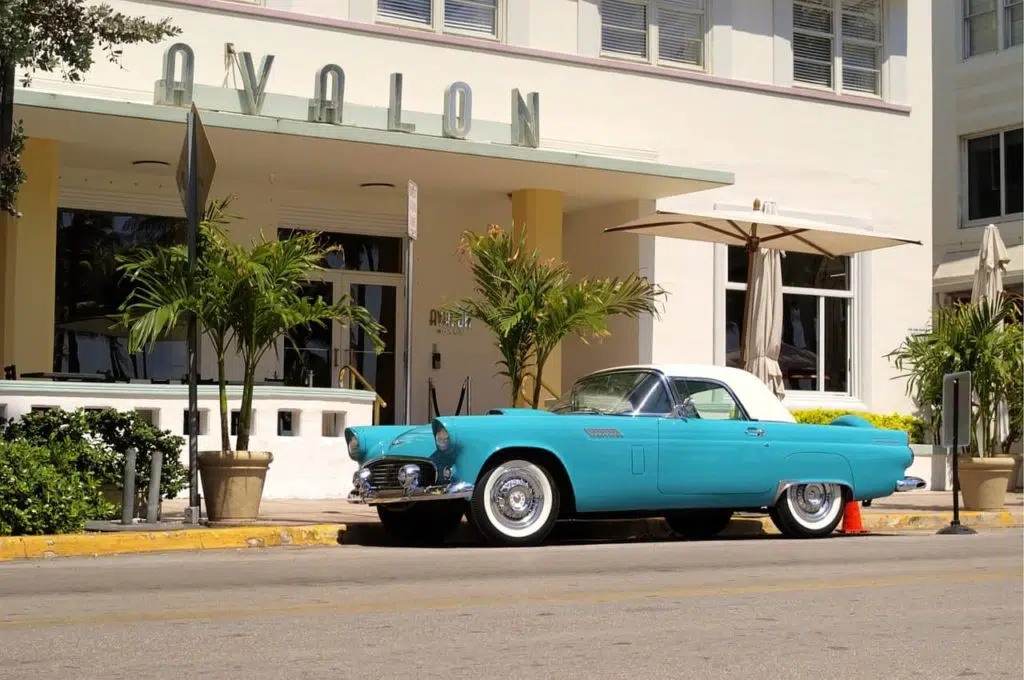 Yes, it is safe to drive in Miami.
Driving is probably the best way to get around Miami outside of public transport. If you rent a car, you'll be able to venture around the city and outside down some brilliant coastal routes, such as the Florida Keys Overseas Highway.
Renting a car isn't too expensive and if you feel like a drive outside of the city do it! One thing you should note is it's probably not the best idea to rent a car to drive around Miami. While it's a good way to get around, it can be tricky if you're unfamiliar with the city and traffic can be an issue.
If you've just finished driving from NYC to Miami, then you could still use your car, but it's not a good idea otherwise. The last thing you want to do is to rent a car and be stuck in traffic for hours. This is time you could spend seeing the sights instead. My advice is to rent a car if you want to venture outside the city, otherwise, stick to public transport.
If you do rent a car ensure you have insurance and your licence is up to date. You don't want to run into any issues while you're out on the road. Check the car before you leave the rental depot, note any bumps and scratches and take some pictures if necessary. this means you won't end up accused of causing them when you come back.
If you're from a country that drives on the left like me, it's vital to remember you drive on the right-hand side of the road in America. This is one of the biggest things to remember before you drive in Miami.
Follow the above advice and driving in Miami will be a piece of cake!
Is Public Transport Safe in Miami?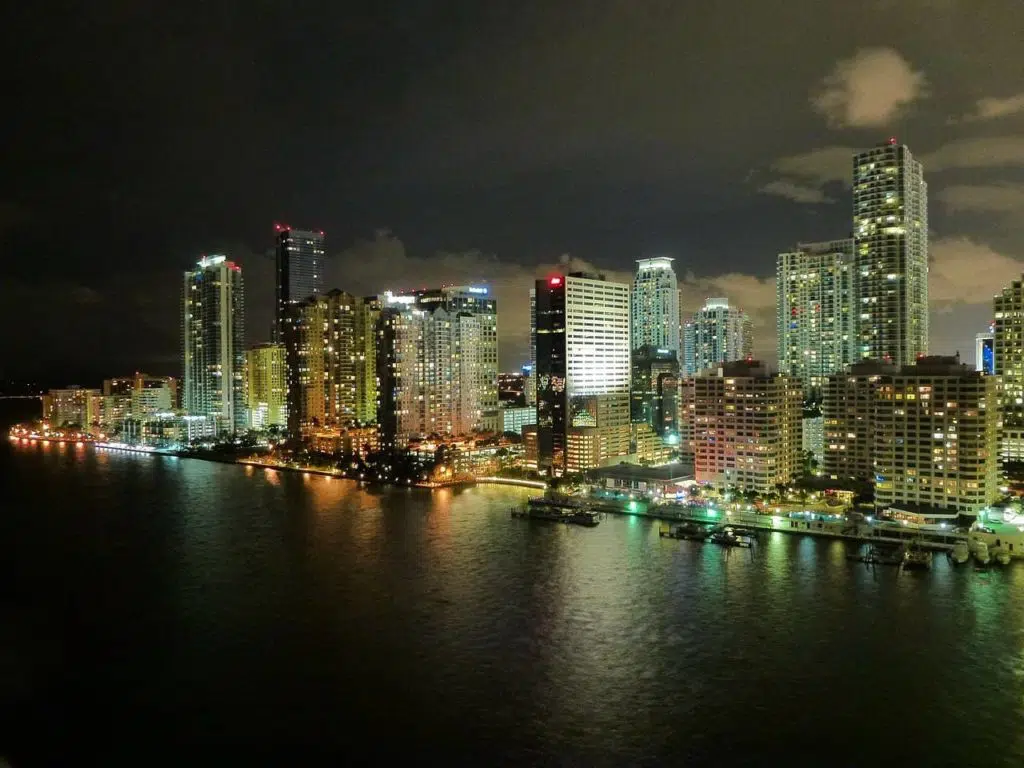 While Miami's public transport isn't the best compared to other cities in America, there's still a decent system you can use while you're there. If you're wondering whether public transport is safe in Miami, the answer is, yes. It mostly is.
However, that doesn't mean you should relax. There are certain precautions you should take whether you're on a bus, train or one of the trolleys. Be careful with your belongings and make sure nothing is easy to grab or steal.
If it's late, consider sitting in a carriage with more people rather than one with none and think twice before getting the bus after dark too.
If you're planning on relying on Miami's public transport system to help you get around, you might be disappointed. It's not as well developed as in other cities, and you might not be able to get where you want without walking or using a taxi/Uber.
The bus system in Miami is called Metrobus and you can use it to get to most places in the city. It also goes far out into the suburbs too which is helpful if you want to check out somewhere further afield.
Using it is straightforward. All you need is a card, called Easy Card. Top it up and then tap it when you're on board and you're good to go!
Another way to get around Miami is to use the trolleys, which are essentially electric hybrid buses. They're free and operate at different locations across the city, notably in Miami Beach. If you want to get one from one end of the beach to the other, they're the best and cheapest way.
If you want to get around Downtown Miami and Brickell, you can use Metromover. It's a 4.4-mile-long rapid bus transit system and they have their own lanes so you can get around the city without any hassle.
Metrorail is the train system in Miami which is a 25-mile dual track providing service to Miami International Airport, Coral Gables through to Downtown Miami and beyond. The system covers 21 miles and operates from 5 am to midnight seven days a week. You can use Easy Card on the trains too.
If you're looking to go on a day trip, then you might want to use the Tri-rail system. This covers 71 miles and will take you to places such as Fort Lauderdale, Boca Raton and beyond. It's cheap and easy to use and ideal if you're travelling on a budget.
To sum up, public transport in Miami is safe. Just make sure you take precautions, especially at night, and you'll be fine.
Can You Drink The Water in Miami?
The short answer is yes.
The water in Miami is safe to drink. Nothing's going to happen if you drink tap water in Miami. While the water might not be the tastiest in the world, Florida's water passes sanitation requirements.
If you're still concerned about drinking tap water, then you could invest in a GRAYL Geopress water bottle, which uses a filter. this means you can use it to purify tap water, or even water from a lake or a river if you're feeling adventurous!
Is Miami Safe To Live?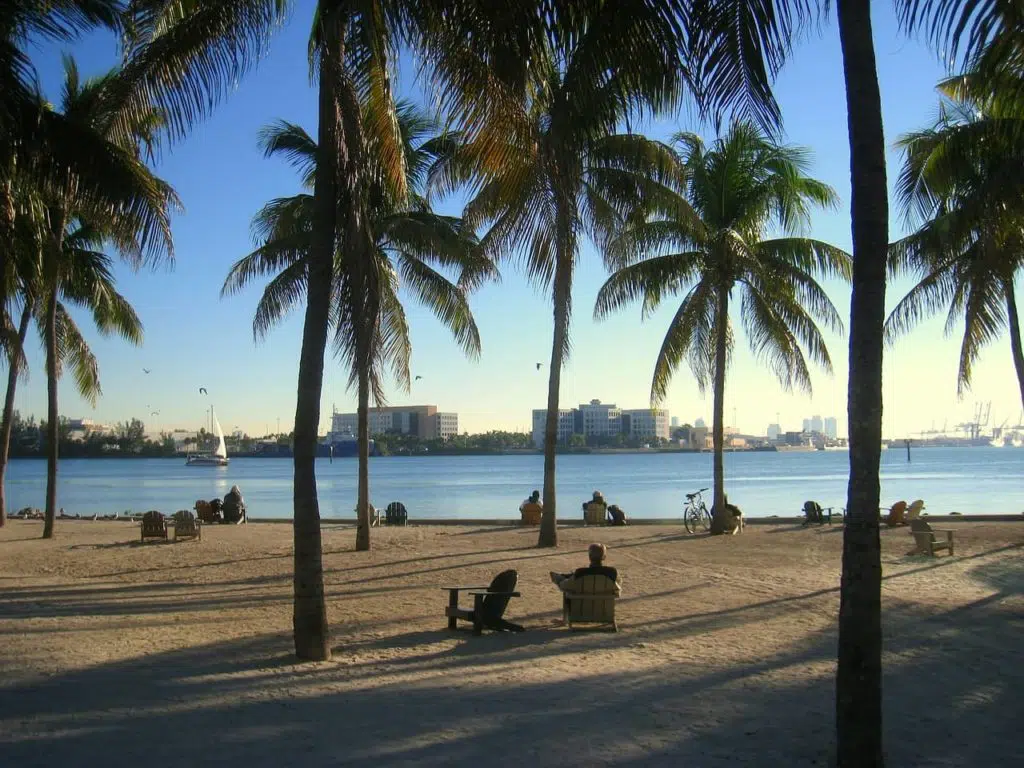 Miami is safe to live in. There's a reason it's one of the most populated cities in America. Living here is the subject of many famous Miami quotes too.
Crime is going to be an issue anywhere in the world and there's no doubt it's an issue in Miami. But the level of crime in the city doesn't make it unliveable. Miami's dangerous areas do exist, but they don't overwhelm the city.
Having said that, if you're wondering: is south Miami safe? Then, crime statistics do suggest it has one of the highest crime rates in America compared to all communities of all sizes. Considering this, it might be worth looking at other areas in the city.
If you're looking at moving to Miami, it's important to consider where you might end up living. Different areas have different vibes and living in one part of the city can be a big change from another.
SoBe is the party area, while SoFi is the place to live if you want a quieter existence. Both of these are safe, but they are also expensive. Mid-Beach is a good area to move to and much cheaper than the aforementioned areas.
One thing to remember when it comes to living in Miami is the closer you are to the water, the more you're going to pay.
If you're looking for somewhere downtown, Coral Gables is a good area. This is where the University of Miami is located and it's one of the safest areas in the city too. Other nice areas are Coconut Grove, which is the oldest inhabited part of Miami and Key Biscayne.
If you do move to Miami, crime isn't going to be a major issue. You might have reason to worry about someone breaking into your car but other than that, Miami is a safe place!
Frequently Asked Questions About Safety in Miami
Here we give a brief answer to some of the common questions about safety in Miami.
Is Miami Downtown Safe?
During the day, downtown is mostly safe. If you stick to the busy streets, you're unlikely to run into any trouble. Things can be different at night, so it's best to stick to the busy and well-lit streets and avoid walking on your own. If you do this, you should avoid any trouble.
Is Miami Beach Safe For Tourists?
On the whole Miami Beach is safe. It's one of the main tourist attractions in Miami so safety is a top priority there. While you're unlikely to see major crime there, its popularity means it can be a haven for petty crime. Pickpocketing does occur, so take care of your belongings and be alert.
What Should You Avoid in Miami?
Here are the things you shouldn't do while you're in Miami:
• Leave your bags unattended, whether at the beach or anywhere else
• Walk alone at night
• Avoid using overhead passes
• Try to blend in and not look like a tourist
Need Travel Insurance?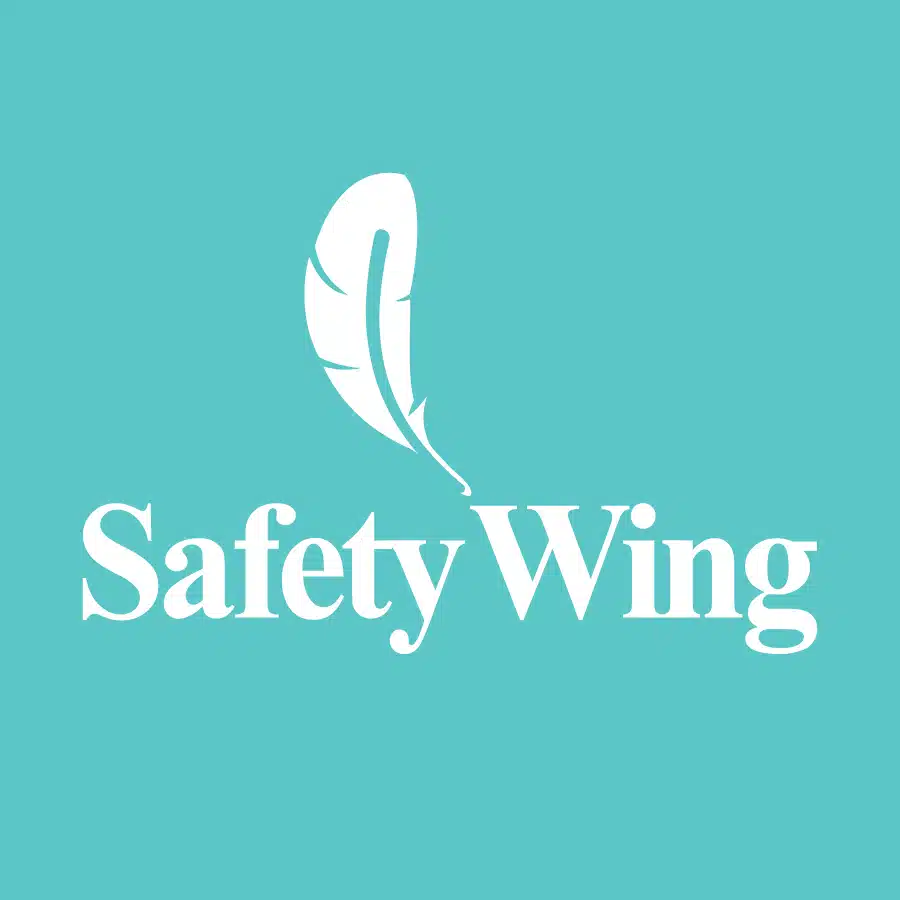 SafetyWing offers coverage that will give you peace of mind while you're on the road. If you want to protect yourself while you're on the road, then click the image to take a look at the options available to you.
Looking For More Travel Guides?
Is Albania Safe? – If you're thinking about visiting Albania for a vacation, check out this guide on how safe the country is.
Tom is a travel addict who first left England to spend a year Down Under. Not satisfied with this, he then went to New Zealand, about as far away from home as he could get. He is now planning his next adventures in Europe and Canada while maintaining this blog. Check out the about me page to learn more!