With so many places to visit in Florida, it's no wonder it's one of the most popular destinations in America. There's so much going on in the state!
From the theme parks of Disneyworld and Universal Studios, art deco architecture in Miami and the home of space exploration at the Kennedy Space Center, Florida has a lot to offer.
You'll find many brilliant places in Florida, which makes it hard to narrow this list down, but that's what I've tried to do. Here are ten of the best places to visit in the Orange State.
If you're looking for inspiration for your next trip, check out these places below!
Table of Contents
Places to Visit in Florida
If you haven't visited Florida before, you might not realise how big the state is. It's bigger than you think.
Despite looking small on the map, Florida is quite big. This is reflected by the sheer number of places to visit in Florida. There are a lot. Distilling the list down to 16 was no easy feat.
The East Coast is the most populous part of the state, with big urban centres, such as Jacksonville, Miami and Orlando there. But the West Coast has a lot of interesting places to check out too such as Naples.
Florida is home to a lot of theme parks and if you have a family, visiting Orlando and Tampa will be a given. However, if you're looking for places in Florida that are a bit quieter or less touristy, you'll find them too.
This is what makes Florida such a great place to visit; there's something for everyone. The weather isn't bad either!
Tampa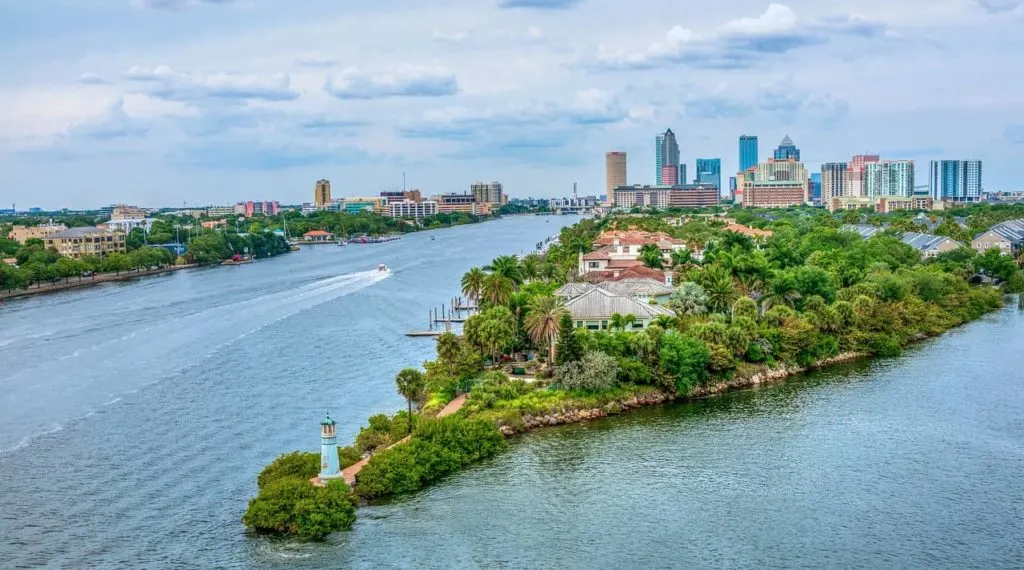 Tampa is one of the most fantastic places to visit in Florida, There's so much you can do in the city. A good place to check out is the Henry B. Plant Museum. The building originally started life as a luxury hotel and retains its splendour to this day.
Busch Gardens is located in Tampa should you wish to check out a theme park. It's African-themed and is full of animals and exhilarating rides. Another interesting site is the Ybor neighbourhood which was built in the early 20th century by cigar workers from Cuba.
If that's not enough, you can always go watch the Bucs if you visit during the NFL season. The two-time Superbowl winners are worth a watch if you're in town.
What's not so well known is that there are a lot of great hikes near Tampa. If you want to get out of the city for a bit and experience some nature, then going to places like Brooker Creek Reserve and Sawgrass Lake Park will be well worth it!
Miami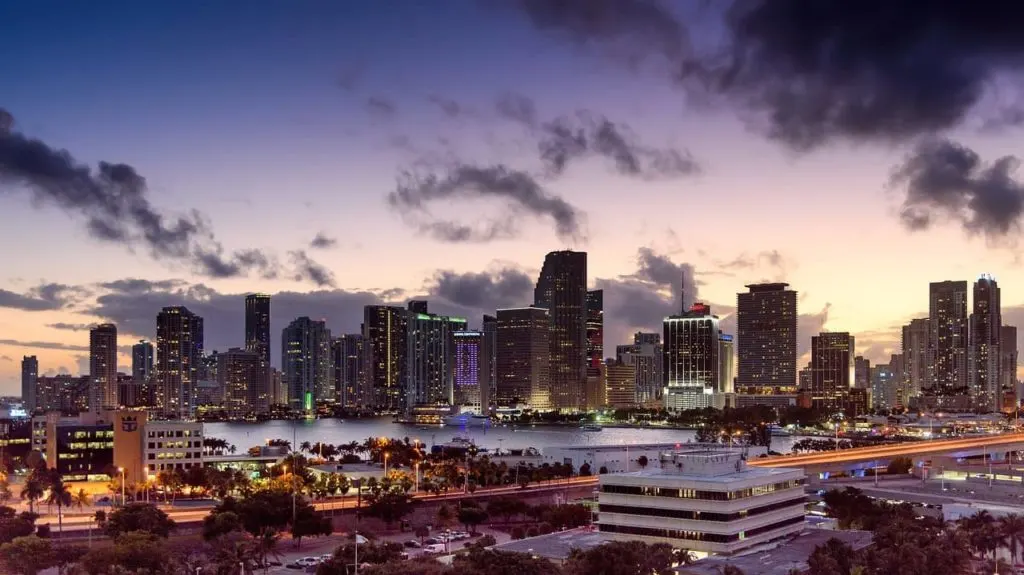 Miami is the most famous place in Florida and you can't leave the state without visiting. There's so much going on, you'll want to spend a few days here so you can see everything. With so much to do, it's no wonder Miami is the subject of some of the best Florida quotes!
The art deco architecture of Little Havana has to be seen to be believed and the food isn't bad around there either! Miami is famous for its beaches and they're a brilliant place to visit on a sunny day, of which there are many in Miami!
3 days in Miami will allow you to see most of this city which has a rich cultural history too. Little Havana and the Vizcaya Museum and Gardens are places you have to check out away from the bright lights of South Beach.
Sports lovers will find lots of things to do in the city. From world-class golf courses to top-level basketball, baseball and football teams, you're not short of sports options in Miami!
Kennedy Space Center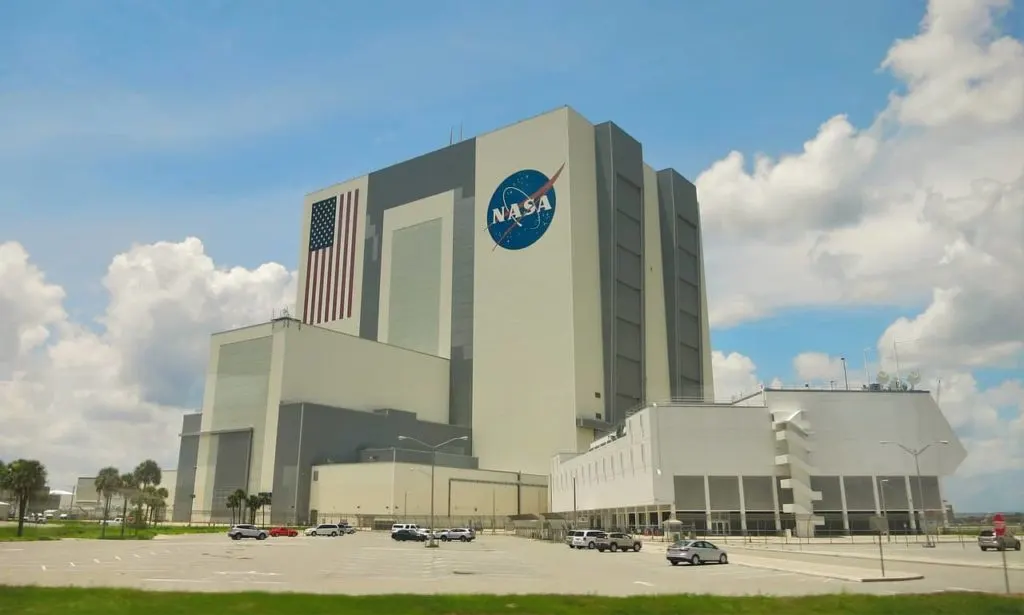 The Kennedy Space Center is the home of NASA's space operations and an intriguing place to check out. I remember visiting here when I was little and being blown away at the space shuttles and rockets!
The Space Center is one of the best attractions in the state. As well as seeing all the various rockets and shuttles NASA has launched into space, you'll find more about the agency too.
There are lots of interactive exhibits you can check out to learn about the history of space travel.
Perhaps the best part of the Space Center for me was the enclosure with the Saturn V rocket. It was incredible to see it up close and marvel at its size. You can also touch lunar rocks which were brought back.
All be it, through a specially controlled box, but still, it's an amazing experience!
Orlando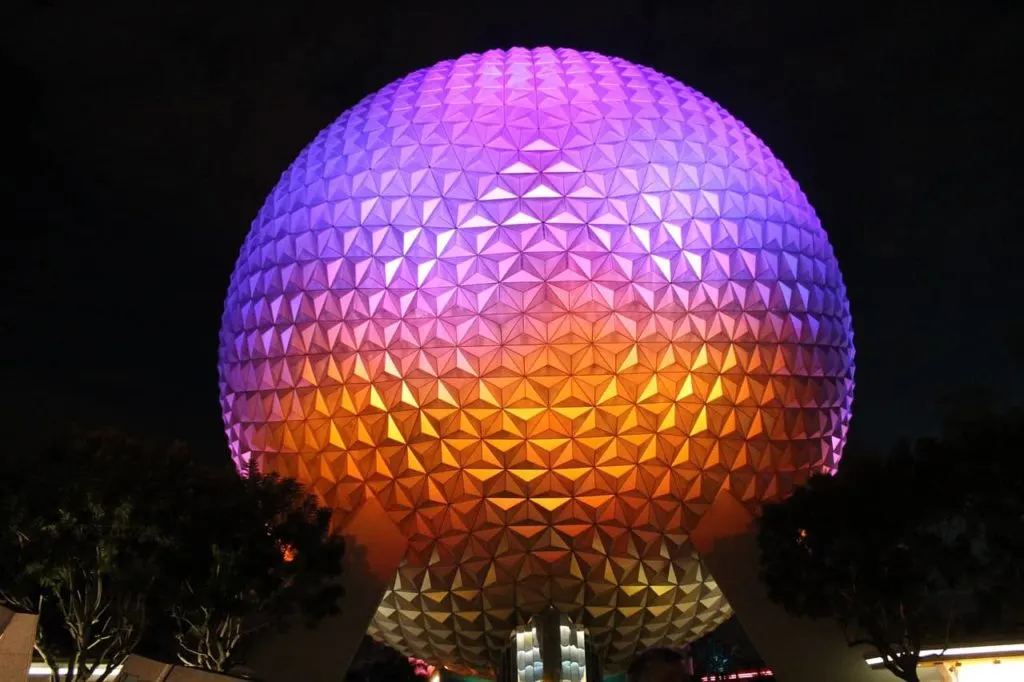 Orlando is one of the most popular places to visit in America, never mind Florida. The reason for this is the sheer number of theme parks in the city. You can visit Disneyworld, Universal Studios, Wet N' Wild and many more.
If you're visiting Orlando with toddlers, it's the perfect place to visit due to its child-friendly nature. All of the theme parks are family-friendly and you and your children will have a fantastic time. I mean, who doesn't love Disney?
There are still plenty of things to do in Orlando besides theme parks if they aren't your thing. You can wander down International Drive and check out the numerous attractions there such as mini-golf, museums and alike.
While Orlando is home to some fantastic golf courses too. Failing that, you can watch the Orlando Magic in the NBA if you're a sports lover!
Saint Petersburg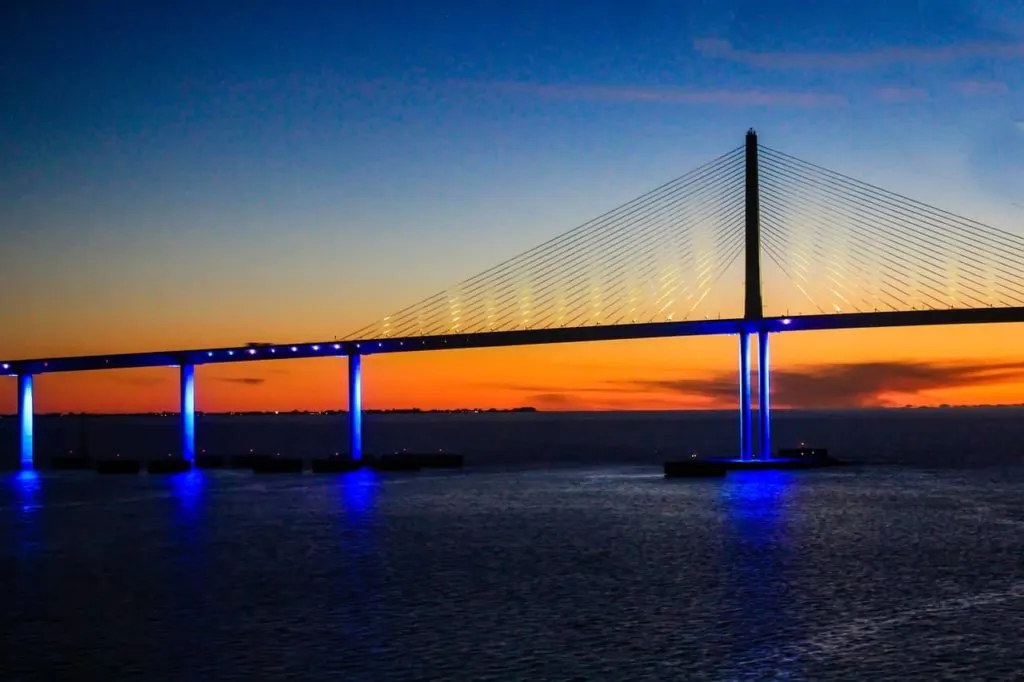 If you're looking for a break from the hustle and bustle of Tampa, Saint Petersburg is a good place to visit. It's located on a peninsula between Tampa Bay and the Gulf of Mexico.
The main attraction is the beautiful beaches that stretch down the coastline. This is the place to get your dose of sun, sea and sand if you're in the area!
As well as beaches, you'll find the Dali Museum, which documents the life of the famous artist Salvador Dali. The Museum of Fine Arts is another place worth checking out.
If you're visiting for the sun you'll find plenty of that. But the cultural side of Saint Petersburg shouldn't be underestimated either.
Key West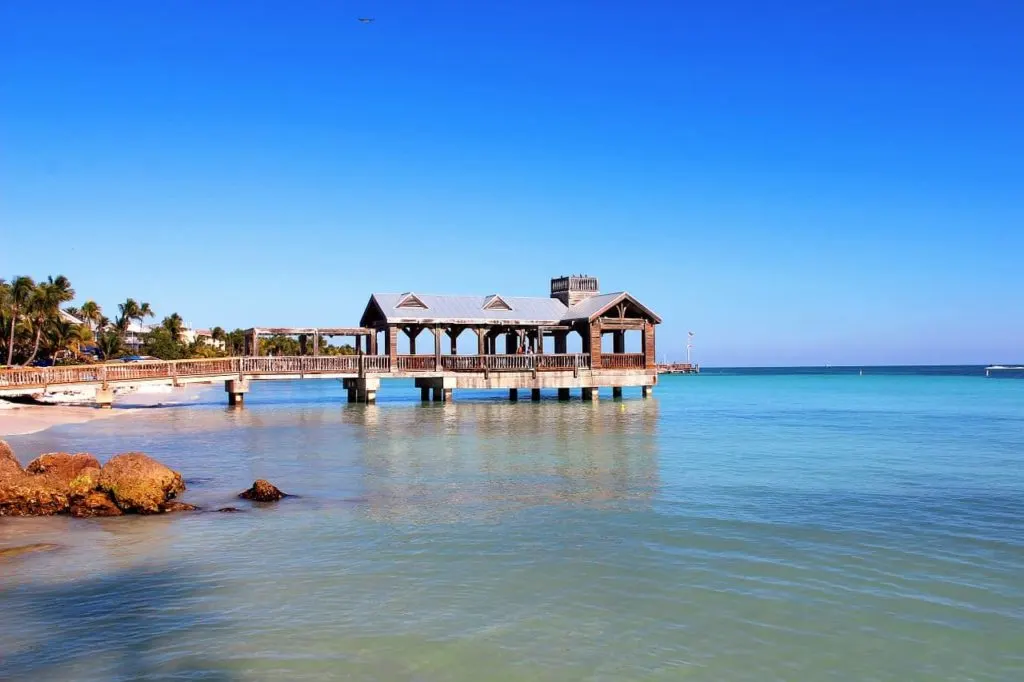 Key West is part of the Florida Keys archipelago and the westernmost inhabited island in the States. It's actually closer to Cuba than it is to Miami, that's how far south it is!
As you'd expect, there's plenty of sun and some fantastic beaches to relax on. You can also check out Duval Street, which has plenty of bars, restaurants and shops to explore.
Hemingway used to have a house on the island and you can visit it while you're here to see where the great writer used to live and write some of his classics!
Another sight you can't miss is the 65-foot lighthouse which offers spectacular views of the Atlantic Ocean!
The Everglades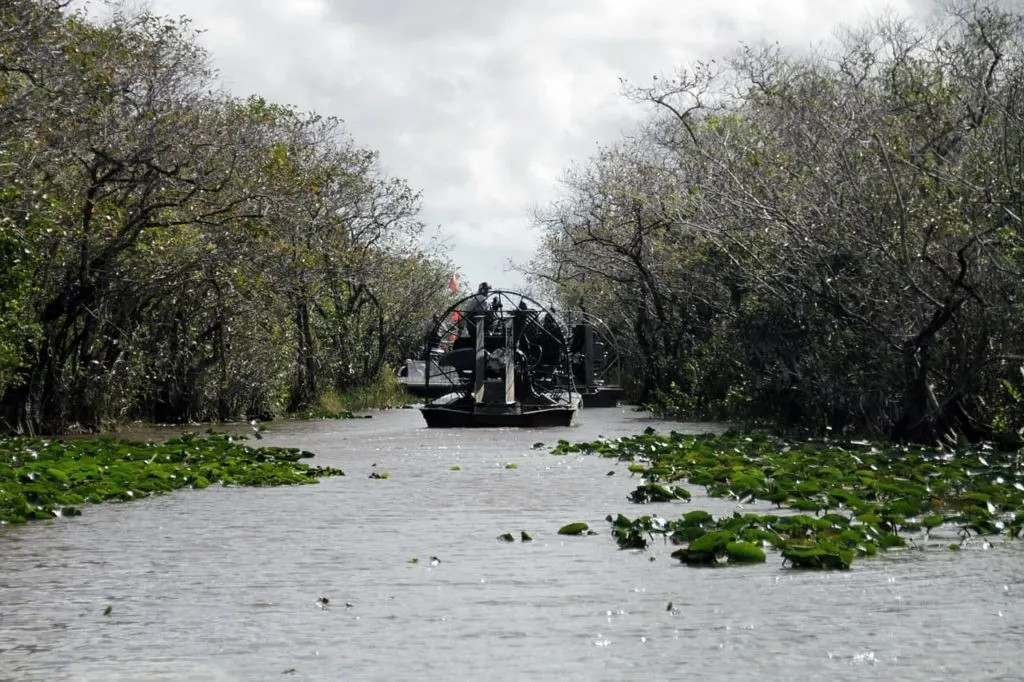 The Everglades is a World Heritage Site and very different from most of the other places to visit in Florida on this list. It's also the biggest subtropical area in the States.
The Everglades is a natural paradise. It consists of mangroves, pine Flatwoods and sawgrass marshes. These habitats provide a home to hundreds of species, some of which are endangered such as the manatee.
One of the best ways to experience the Everglades is to walk along one of the many boardwalk trails. You can also hop on a boat and take a tour around the many marshes and swamps. You might even see an alligator if you're lucky!
Sarasota
Located south of Tampa on the Gulf Coast, Sarasota is another coastal paradise. It's one of the best places to visit in Florida for a variety of reasons.
The beaches in the city are one reason. Lido Beach is stunning, as is Siesta Key Beach. You won't find many better beaches in the whole state than those two!
You can also get a chance to see Florida's state bird, the flamingo, by visiting Sarasota Jungle Gardens. Here, you can feed the flamingoes as well as see an array of other animals too!
Daytona Beach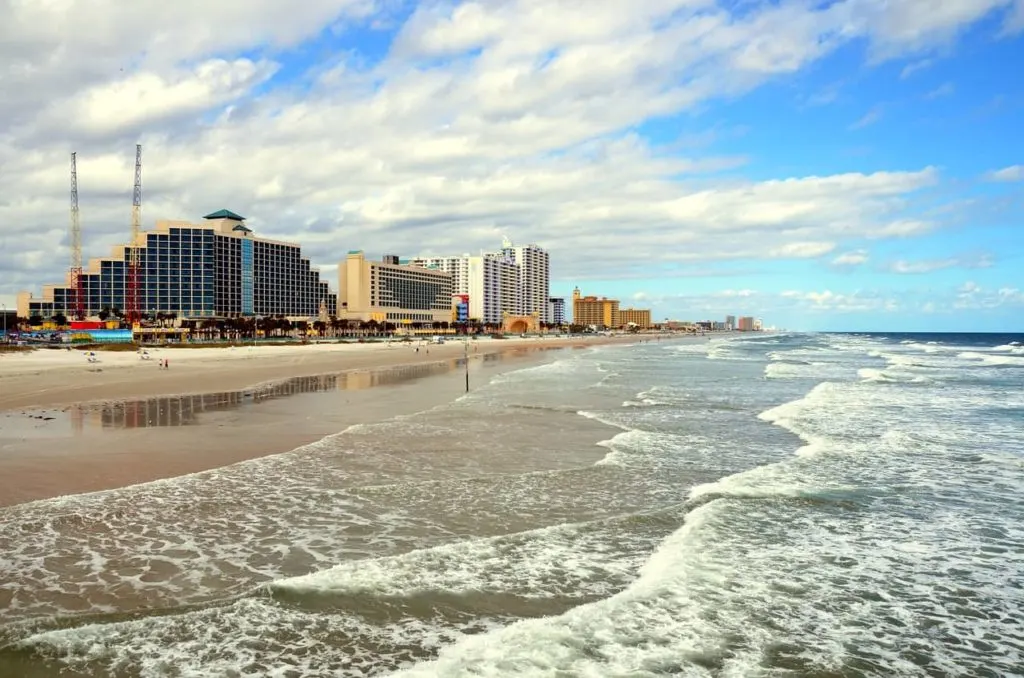 Daytona Beach is famous around the world not only in Florida. It's home to the Daytona 500 NASCAR race, which is as good an excuse as any to visit.
Daytona is 51 miles from Orlando and is located on the Atlantic coast. The beach is the main attraction and a good reason to visit if you're looking to chill by the sea if you're in Orlando.
As well as cars and sand, Dayton has a lot to offer. The Daytona Lagoon water park is worth visiting. While you might be lucky enough to see dolphins if you visit the Sunglow Fishing Pier!
Fort Lauderdale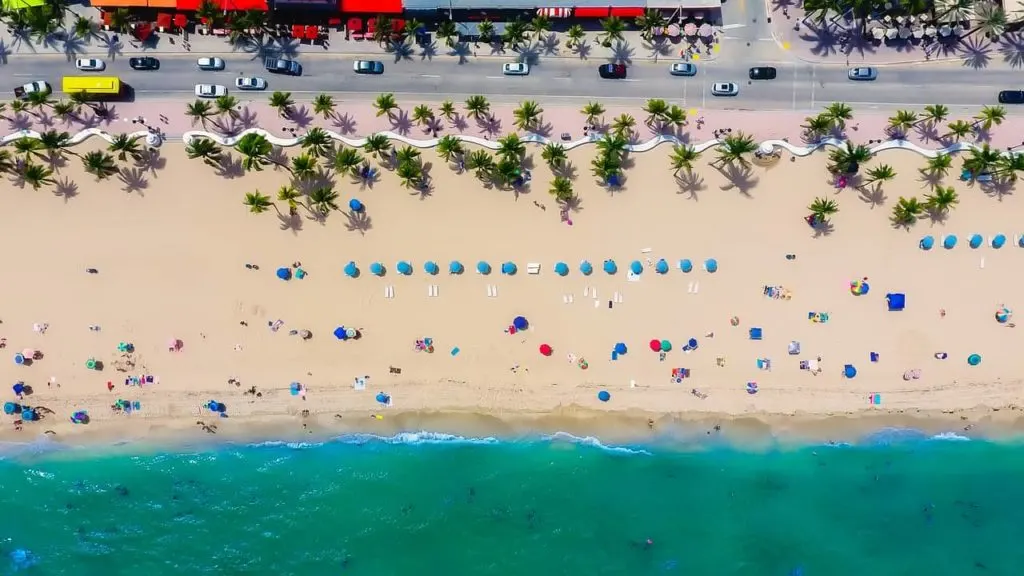 Fort Lauderdale is located 28 miles north of Miami on the southeastern coast of Florida and is another location famous for its beaches.
You'll find plenty of them in Fort Lauderdale, as well as stunning boating canals which make for an Instagram-friendly shot! If you want to check out more beaches, you can also head down the coast to places such as Hollywood, one of the best small beach towns in Florida.
If you're looking for things to do other than the beach, you can hike or take a boat ride through Hugh Taylor Birch State Park. A quirky place to visit is the International Swimming Hall of Fame, an attraction you might not have realised is in Fort Lauderdale!
If that's not your thing, you can head to the Strip. A promenade with outdoor restaurants, bars and boutiques for you to explore!
Jacksonville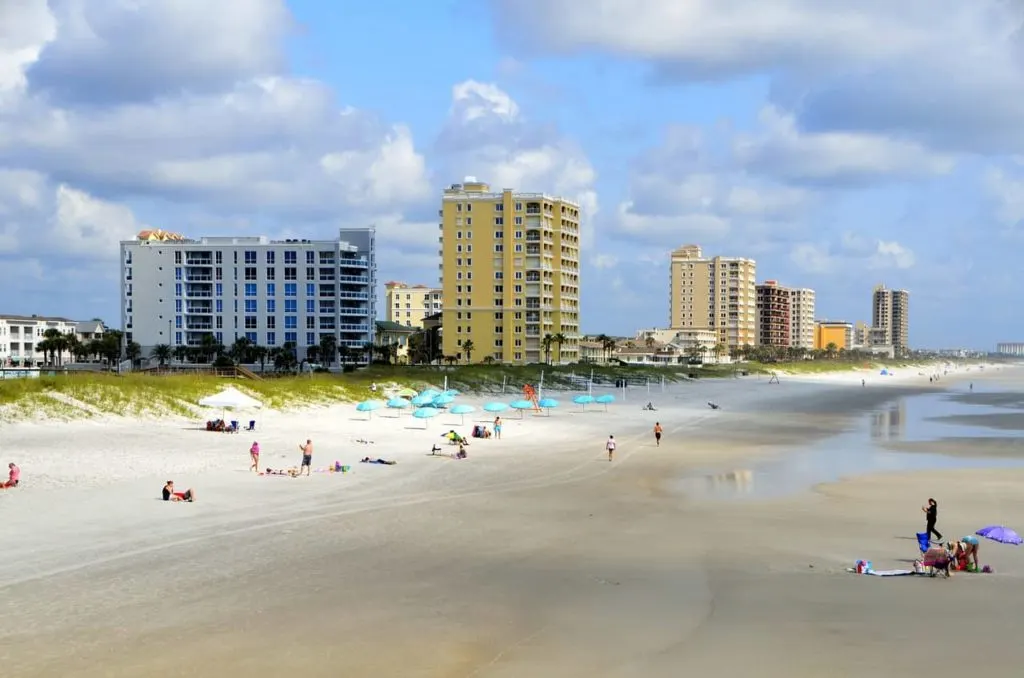 This may come as a surprise, but Jacksonville is the most populous city in Florida. I know, this stat shocked me too!
The city is located on the east coast of Florida, not far from the border with Georgia. If you're doing a New York to Miami road trip, then you're going to pass through the city on the route and it's a great place to stop. One of the best things to do in Jacksonville is to stroll along the Jacksonville River walks. These are a bundle of trails that you'll find on both sides of the St. John River.
This is a great way to get to grips with the city and you might see some dolphins too if you're lucky!
A sobering and historically important place to visit is the Kingsley Plantation. You'll learn about the vast exploitation of enslaved labour and how those unfortunate souls were forced to labour at the behest of the plantation owner.
As with most places in Florida, Jacksonville has some fantastic beaches. Atlantic Beach is the main beach most people flock to, and for good reason. It's beautiful and a great place to relax on a sunny day!
St. Augustine
St Augustine has the unique distinction of being the oldest city in the United States. It was founded in September 1565 and while there's not much remaining from this period, there is a 17th-century fort.
Castillo de San Marcos was built on the coast by the Spanish. It also withstood two attacks by the British as they looked to extend south into Florida. Today, you can walk around the fort and imagine yourself defending it all those years ago.
The Colonial Quarter is another historical place you have to check out. It's a great example of Spanish architecture and a pleasure to walk around.
A quirky place to visit is the Pirate and Treasure Museum. The museum has some interesting artefacts, such as a gun which belonged to Blackbeard and gold stolen by buccaneers.
Tallahassee
Tallahassee is the state capital of Florida and an underrated place to visit in the state. It's surrounded by some of the most outdoor attractions, with loads of rivers, reserves and parks to explore.
The Alfred B. Maclay Gardens State Park is one such place. It's an 1176-acre botanical garden and historic site and a beautiful place to walk around. The beach at Alligator Point is another good, and quiet place to visit.
If you're looking for more cultural activities, Tallahassee is home to some brilliant museums. The Museum of Florida History is where you should go if you're looking to learn more about the history of the state.
While the Florida Historic State Capitol Museum will teach you about the political history of the city and the state as a whole. With a variety of activities, Tallahassee is undoubtedly one of the best places to visit in Florida.
Palm Beach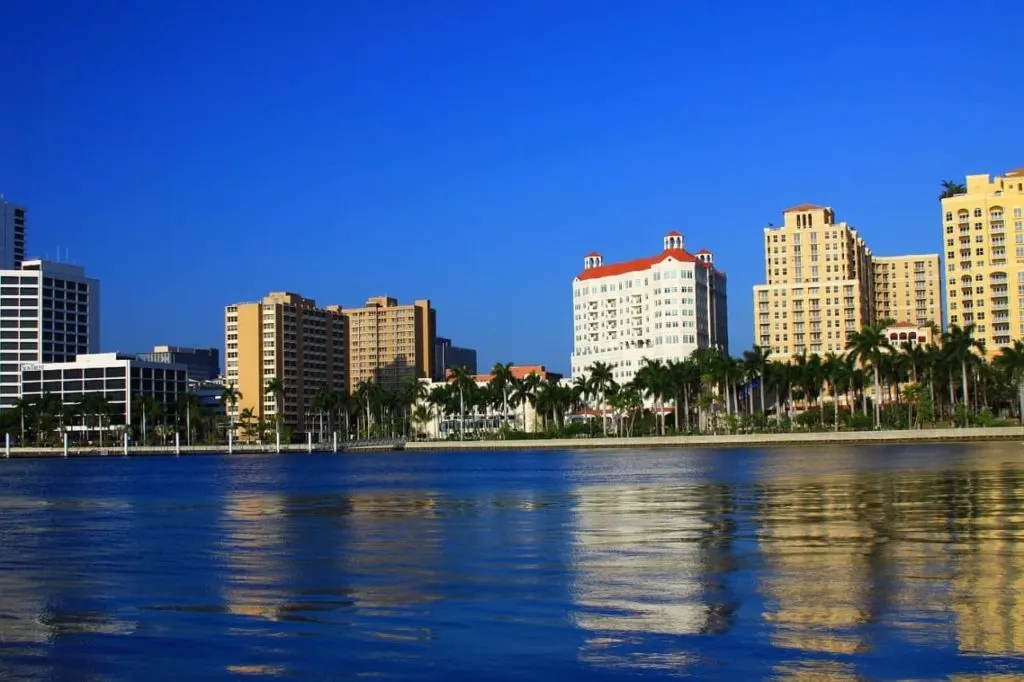 Palm Beach is one of the wealthiest places in Florida and the whole of the United States. Bloomberg ranked it as the 27th-wealthiest place in America in 2016.
If you visit Palm Beach, you'll see plenty of mansions, as well as colourful towns outside of the island too. One of the main reasons to visit Palm Beach is, funnily enough, the beaches.
The area is home to 47 miles of some of the best beaches in America. If you're looking for a day at the beach, you won't many better than the ones in West Palm.
Other attractions you should check out include the Flager Museum, Loxahatchee National Wildlife Refuge and Panther Ridge Conservation Center.
Naples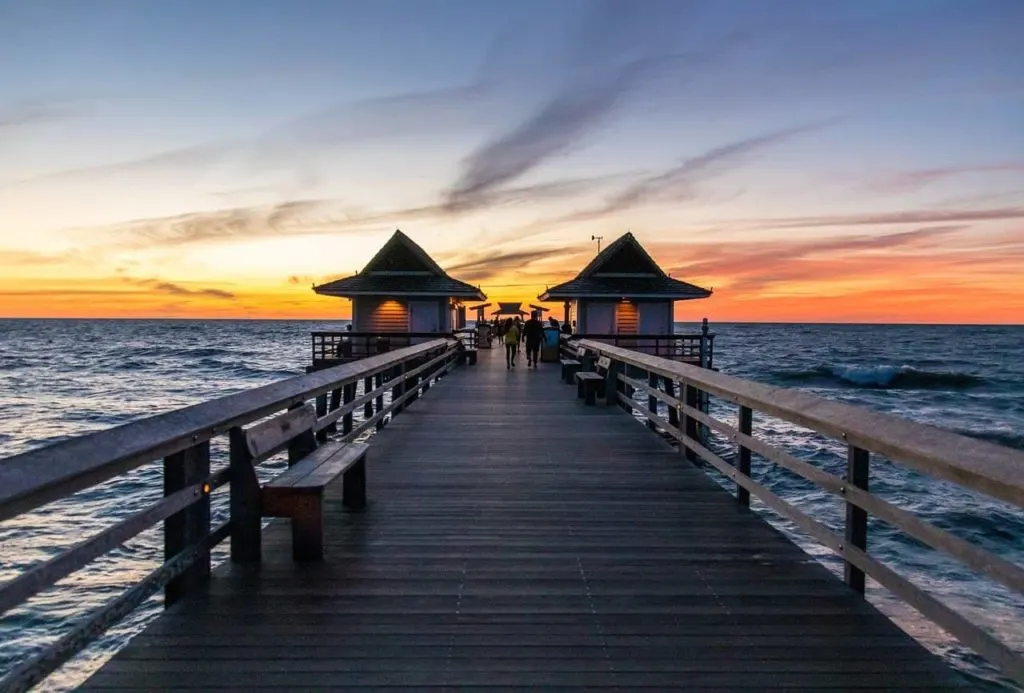 No, not that Naples in southern Italy! This Naples is a city in the southwest of Florida. It's one of the lesser-visited places in Florida, but one you should check out.
The Botanical Gardens is one place you have to visit. It's home to over 1,000 species of plants, flowers and trees and is a beautiful place to walk around.
The Naples pier is an underrated place to visit in the city. The pier reaches out 1,000 feet into the Gulf of Mexico and is a brilliant place to watch the sunset.
The Von Liebig Art Center, Collier County Museum, and Naples Depot Museum are worth checking out if you're looking for some cultural activities.
Sanibel Island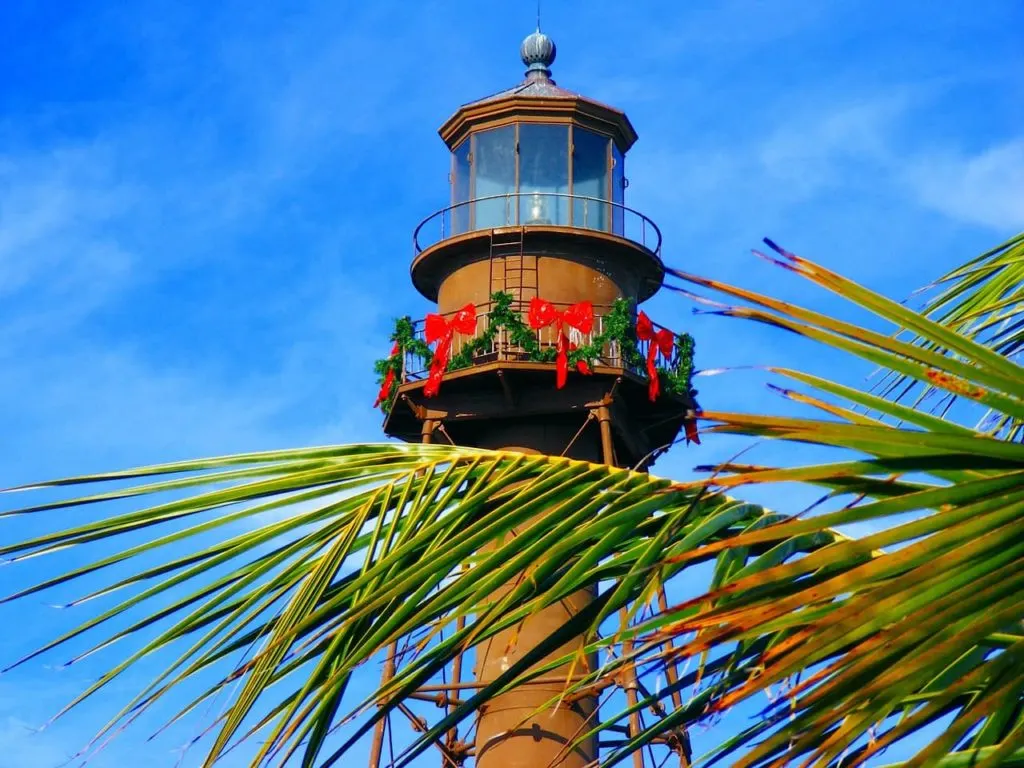 Sanibel Island is one of the lesser-known places to visit in Florida, but it's one you should check out.
The Sanibel Island lighthouse is a landmark you have to visit while you're on the island. Built in 1884, it's a scenic spot and if you're lucky, you might catch a glimpse of a dolphin too.
Bowman's Beach is another place you can't leave the island without visiting. It was voted one of the best beaches in the world and you'll see why when you see how picturesque it is.
Sanibel Island is one of the best places in Florida to see wildlife. You can see dolphins and manatees if you go on a bot tour or kayaking.
Need Travel Insurance?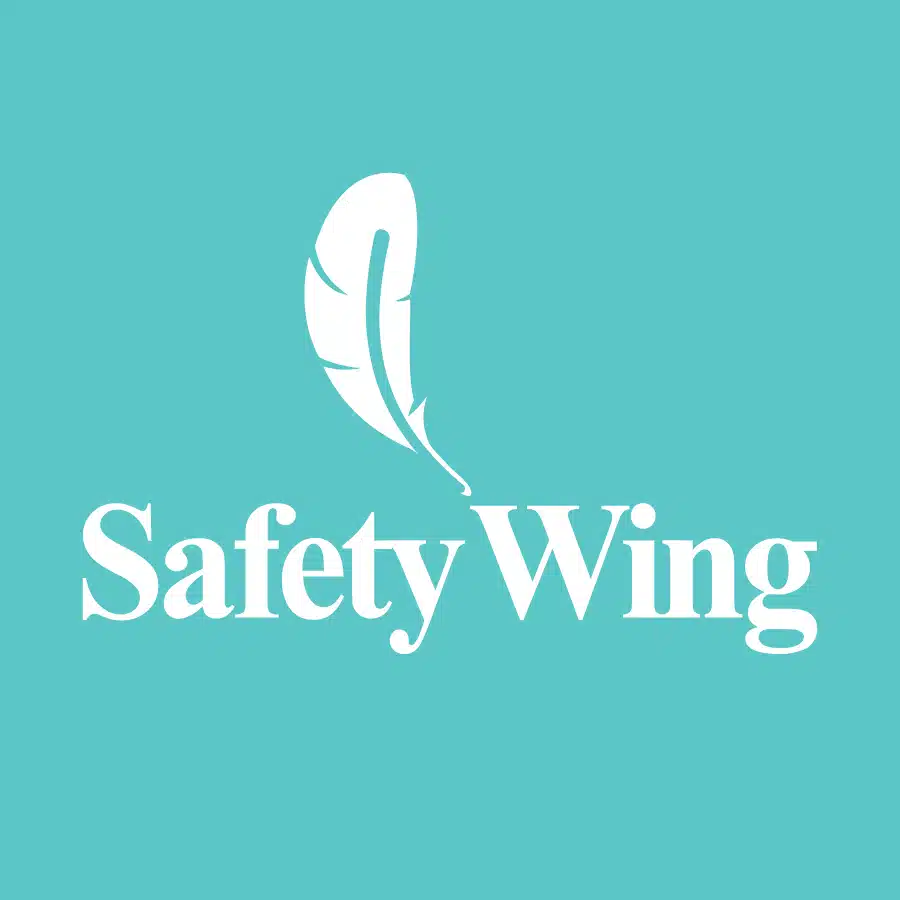 SafetyWing offers coverage that will give you peace of mind while you're on the road. If you want to protect yourself while you're on the road, then click the image to take a look at the options available to you.
Pin For Later
Tom is a travel addict who first left England to spend a year Down Under. Not satisfied with this, he then went to New Zealand, about as far away from home as he could get. He is now planning his next adventures in Europe and Canada while maintaining this blog. Check out the about me page to learn more!