3 days in Cologne (Köln in German) is the right amount of time to see everything this beautiful German city has to offer.
Cologne is an intriguing city and is home to one of Germany's most popular tourist attractions, the Cologne Cathedral!
It's not as big as other German cities, which means a 3-day Cologne itinerary will allow you to see everything the city has to offer!
If you only visit Cologne for a short time there are a few things I recommend you do.
Disclosure: This article may contain affiliate/compensated links. For more information, please see our full disclosure policy.
Table of Contents
How to Spend 3 Days in Cologne
Quick 3 Days in Cologne Itinerary
Day 1 – Walk around Cologne, National Socialism Documentation Centre, Fragrance Museum
Day 2 – Cologne Cathedral, Brauhaus, RheinEnergie Stadion
Day 3 – Hohenzollern Bridge, Rheinpark, Cologne Chocolate Museum
Best Things To Do in Cologne
3 days in Cologne should be enough time to see the majority of the sights the city has to offer.
One of the things I would recommend getting when you visit is a Köln Card.
The card allows you to use public transport for free in the city for either 24 or 48 hours, depending on which card you buy.
You will also receive discounted prices at several selected attractions, museums, cafes and restaurants. The card will make your time in Cologne a little bit cheaper and easier!
Below are some of the best things to see in Cologne in 3 days that you should do during your visit.
Cologne Cathedral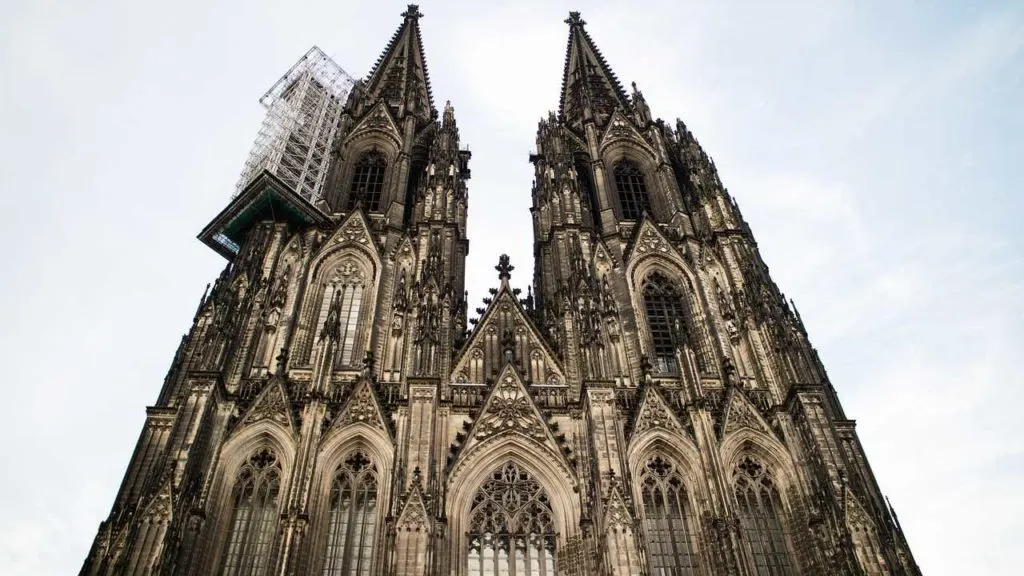 Cologne Cathedral is one of the most impressive buildings I have ever seen.
The cathedral towers above you as walk towards it. I can't put into words just how big it is, and pictures don't do it justice either!
Construction of the cathedral began in 1248 but was not completed until 1880. It's hard to not see why it took so long when you're up close. The scale and intricacy of the building are impressive.
The cathedral is one of the most popular tourist attractions in Germany and is one place you cannot leave Cologne without checking out!
Brauhaus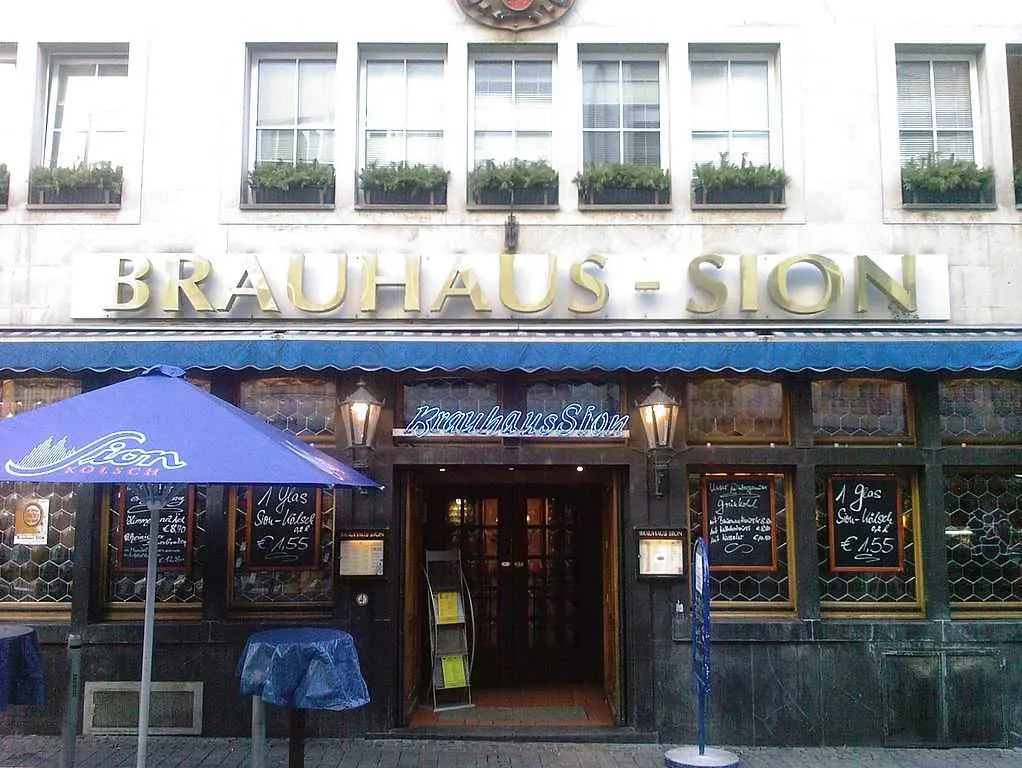 Germany is famous for its beer and Cologne is no different. The city is home to the Kölsch brand of beer.
There are several brew houses throughout the city centre where they make and serve the beer.
These offer a cultural side to Cologne that is worth checking out. Drinking beer in a Brauhaus is different from drinking in a pub.
They will keep bringing you the beer until you say otherwise. This can be annoying after all, so unless you want to drink a lot, it may be worth having a few drinks and moving on!
Rheinpark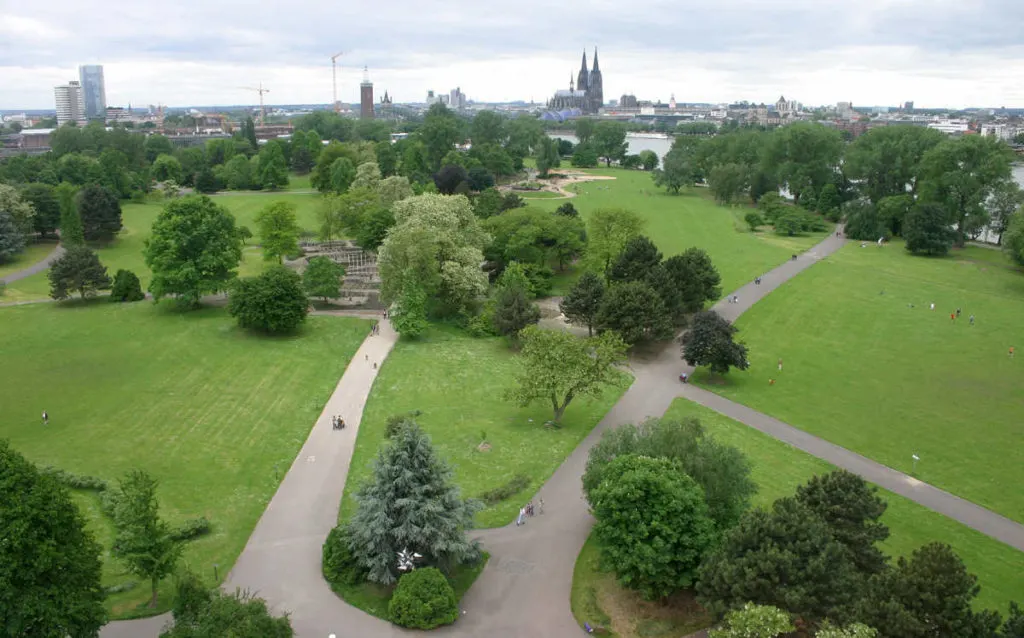 The Rheinpark is situated along the right bank of the river Rhine. It's a beautiful spot to visit in Cologne if you want to relax and enjoy your surroundings.
If you're visiting Cologne during the summer, it's a brilliant place to go! There is an outdoor theatre and public baths.
It's a great place to go if you want to do something active. You can play football in the park, go inline skating or do some jogging if you want to keep fit during your 3 days in Cologne.
The park is also home to the Cologne Rhine River Car, which provides you with a panoramic view of the river and the city too!
Cologne Itinerary – Day 1
Free Walking Tour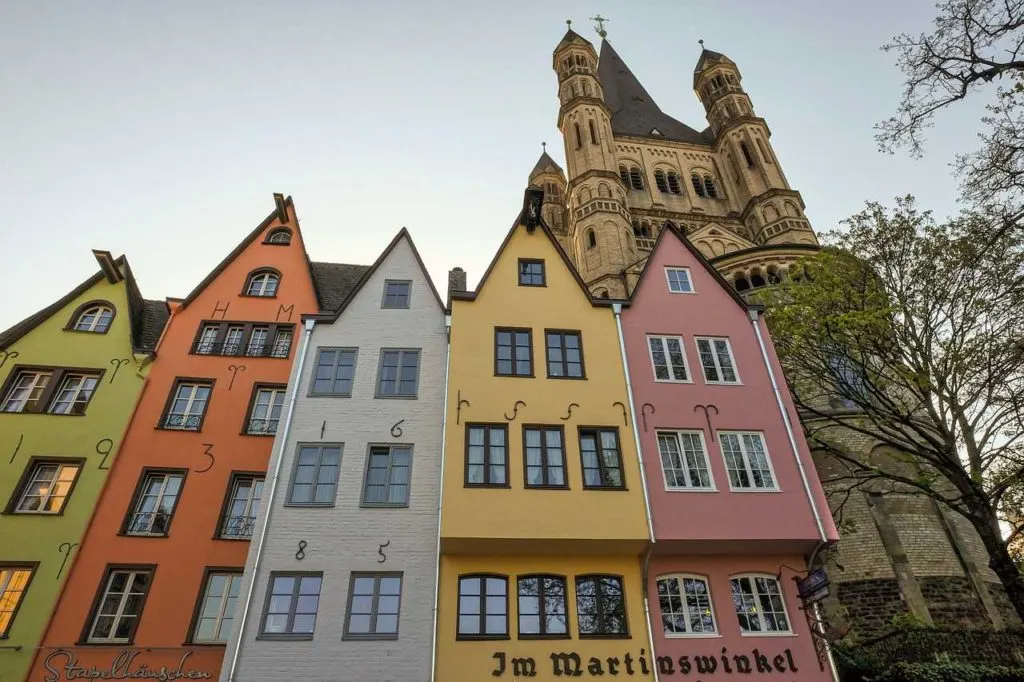 A free walking tour is one of the best ways to see any city and Cologne is no exception!
A lot of hostels offer free walking tours, so it's worth checking which ones do before you book your stay.
Walking tours are a great way to explore the city when you first arrive, get used to it, and learn some interesting facts about Cologne.
If you want to do the tour at a faster pace and see more of Cologne, you can do a bike tour of the city instead.
This lasts over 3 hours and takes you on a 15km route to see the Rheinpark, Hohenzollern Bridge and the cathedral among other sights!
National Socialism Documentation Centre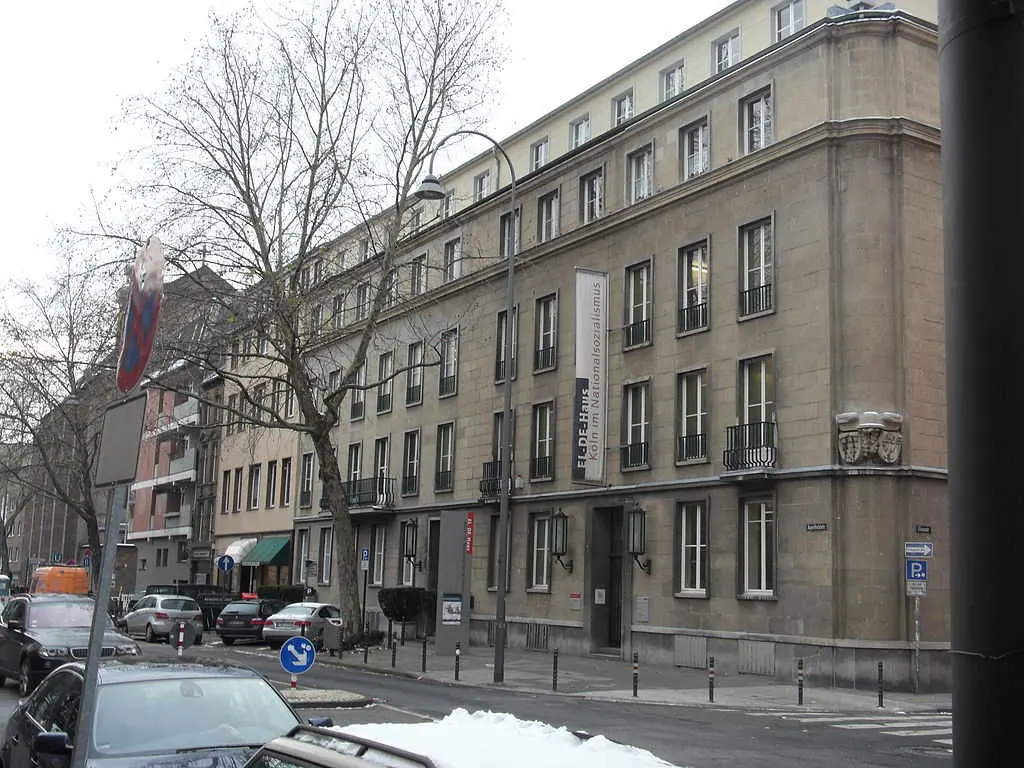 The National Socialism Documentation Centre (also known as the EL-DE Haus) isn't the most joyous place to visit in Cologne, but it is interesting nonetheless.
The centre was the former headquarters of the Gestapo, the Nazi secret police. Nowadays, it details the role Cologne played during the Nazi reign.
The centre has over 30 multimedia stations that detail what life was like in Cologne and Germany under the Nazis.
There are some interesting aspects to the building such as the cellar, which was used as a prison and bears numerous inscriptions on the wall which testify to the horrors of the regime. The research area has also forensically reconstructed several documents that were destroyed at the end of the war.
The centre is an interesting, if harrowing, look into a dark period in Germany's past that should not be missed, especially if you're a history buff like me!
Fragrance Museum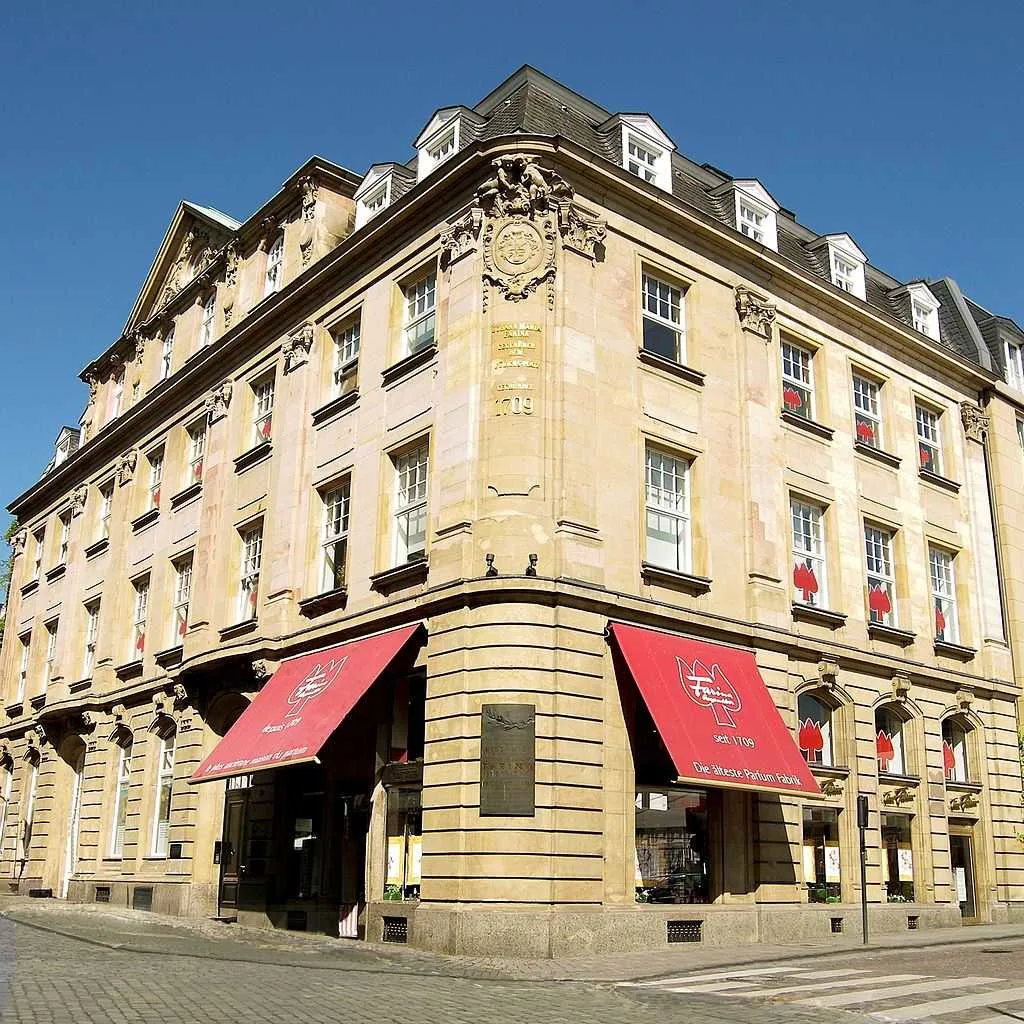 If you were wondering how the fragrance Cologne, got its name, then a visit to the Fragrance Museum will let you know.
This is the building where the first Eau de Cologne was created back in the 18th century. It is the oldest intact perfume factory in the world!
Unfortunately, you can't just walk in and visit. You need to book a 45-minute guided tour, but it is worth it. You'll see the vaults where replicas of the equipment used for 300 years are displayed and various other items too!
You'll also learn how cologne is created today and because the scent wasn't a registered trademark, you'll be presented with a range of imitations which you can compare to the real deal!
Cologne Itinerary – Day 2
Cologne Cathedral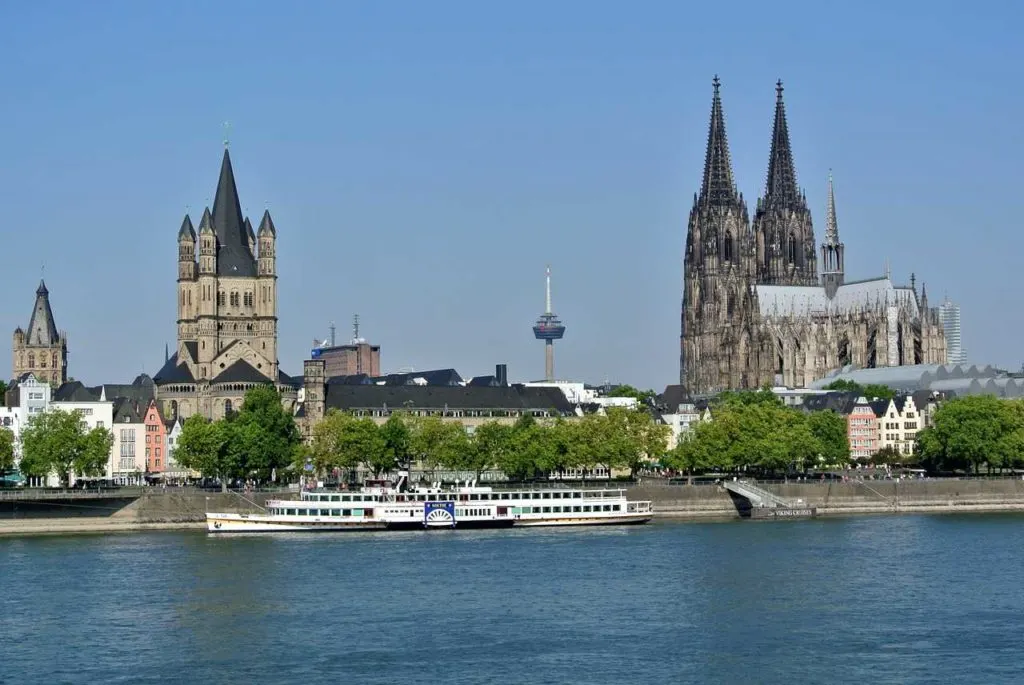 The best way to start your second day in Cologne is to go and visit the cathedral. It is an incredible building, no matter your religious persuasion.
It's free to enter, which is worth doing because the inside is just as impressive as the outside. You get a sense of how big the cathedral is, as it appears to stretch back for a good mile!
Admittedly, there isn't an awful lot to do inside the Cathedral, but it's a good idea to look around and admire the beautiful architecture.
If you want, you can include the Cathedral as part of a tour of Cologne's old town.
On this tour, you get a 2-hour tour through Cologne's old town with a knowledgeable tour guide and a glass of the local beer, Kölsch, at a local brewhouse.
Brauhaus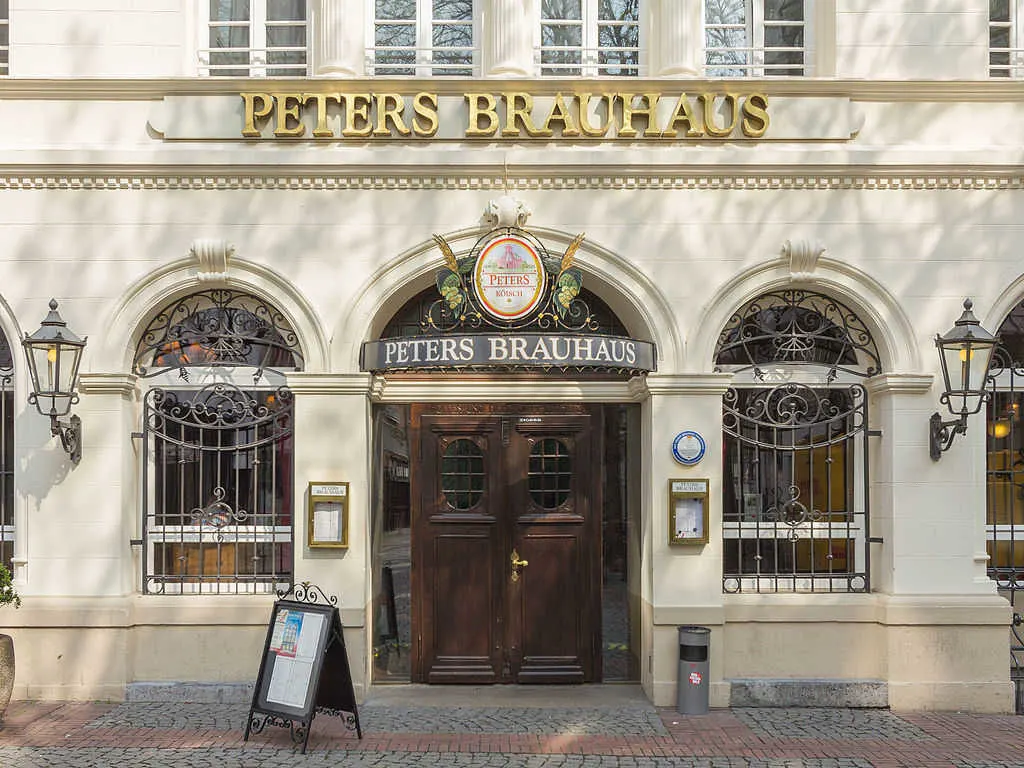 Cologne is famous for its breweries (Brauhaus in German). As the name suggests, this is essentially a pub that doubles up as a brewery.
The rules in a Brauhaus are slightly different from those in a pub. Firstly, you don't order your beer, it is brought to you by an enthusiastic waiter who encourages you to drink and drink until you can drink no more!
They will keep refilling your glass unless you tell them not to or you put a coaster on the top of your drink. The size of the glasses is only 0.2 ml, but they soon add up!
If you're not a big drinker, it may be worth having a few and then moving on, otherwise, you could end up drinking more than you intended!
You can do a tour of a Brauhaus to learn more about them and the beer that is brewed in Cologne, Kölsch. This is a good alternative to going in one randomly, especially if you don't want to drink too much alcohol.
RheinEnergie Stadion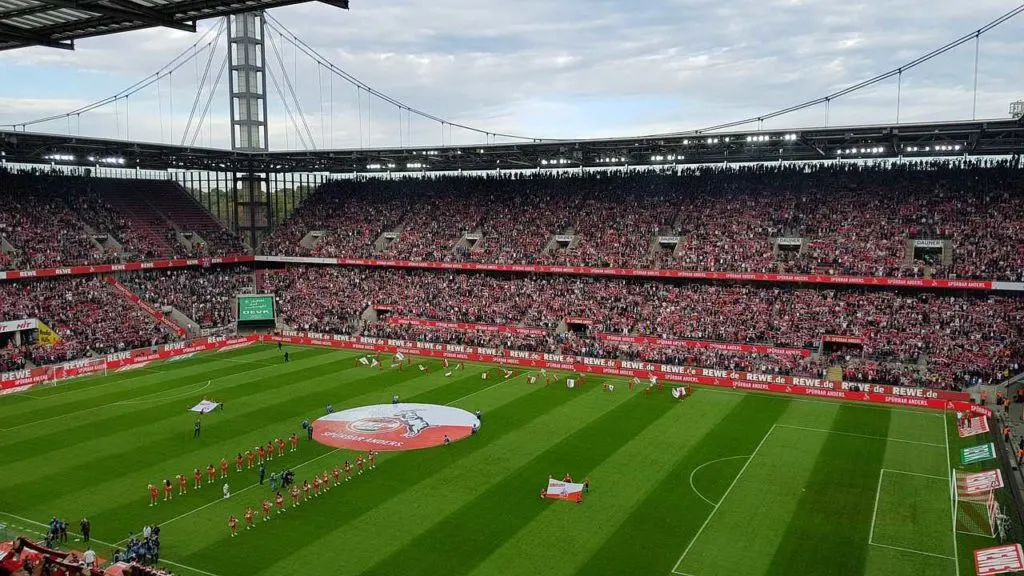 The RheinEnergie Stadion is home to Cologne's football team, 1. F.C. Köln. As a football fan, I had to include it on my Cologne itinerary. However, if you're not a fan of football, then feel free to skip this one!
If you are a football or sports fan, then I highly recommend you take a trip to the stadium during your 3 days in Cologne.
The stadium is an impressive sight and if you visit on a weekend, you may be able to go and watch a match, which is a lively affair!
If you don't visit during the weekend, you can go on a guided stadium tour. It lasts for 75 to 90 minutes and includes a visit to the club's museum. Tickets cost €9.90.
Cologne Itinerary – Day 3
Hohenzollern Bridge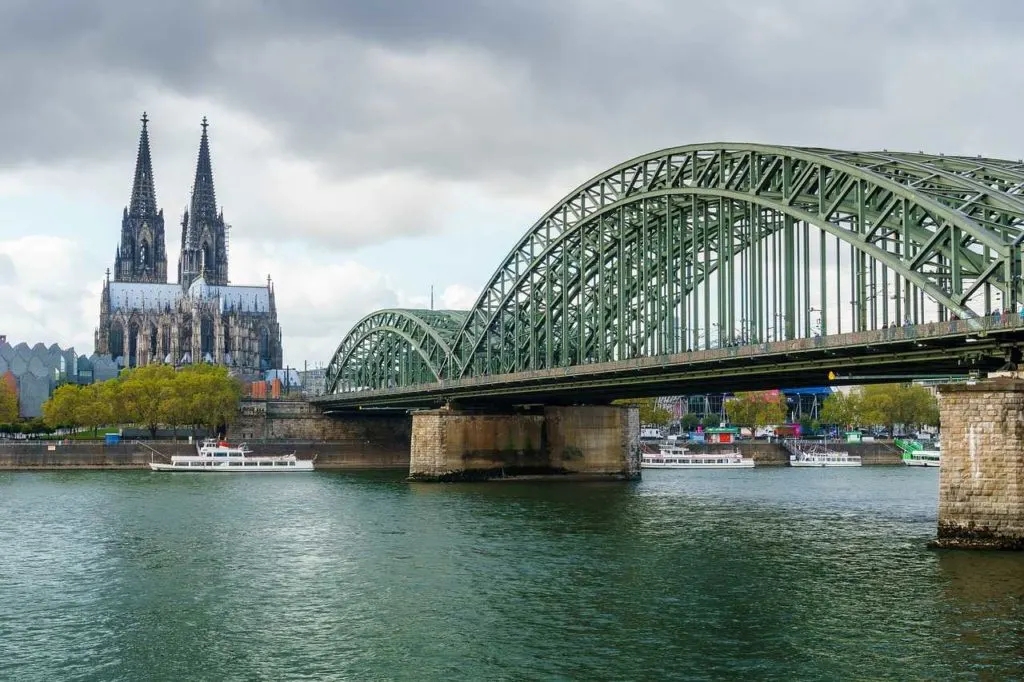 The Hohenzollern Bridge is one of the most recognisable features of Cologne.
The bridge spans the Rhine River and is used by trains and pedestrians. It was destroyed during the Second World War and rebuilt following the end of the war.
As well as being aesthetically pleasing, the bridge offers excellent views of the city across the Rhine. It's worth walking across the bridge to get a scale for the size of the Rhine and because it offers fantastic photo opportunities too.
It may only be a bridge but it's one you should check out nonetheless!
Rheinpark
A good place to head after admiring and crossing the Hohenzollern Bridge is the Rheinpark.
As I mentioned above, it's a beautiful park which offers you a chance to relax and enjoy the scenery on your final day in Cologne.
The views across the Rhine are beautiful and if you visit during the summer you will find there is much more to do in the park than just relaxing.
Or you could just stroll through the park and admire your surroundings. Whatever you decide to do during your trip to Cologne, a visit to the Rheinpark should be high on your list!
Cologne Chocolate Museum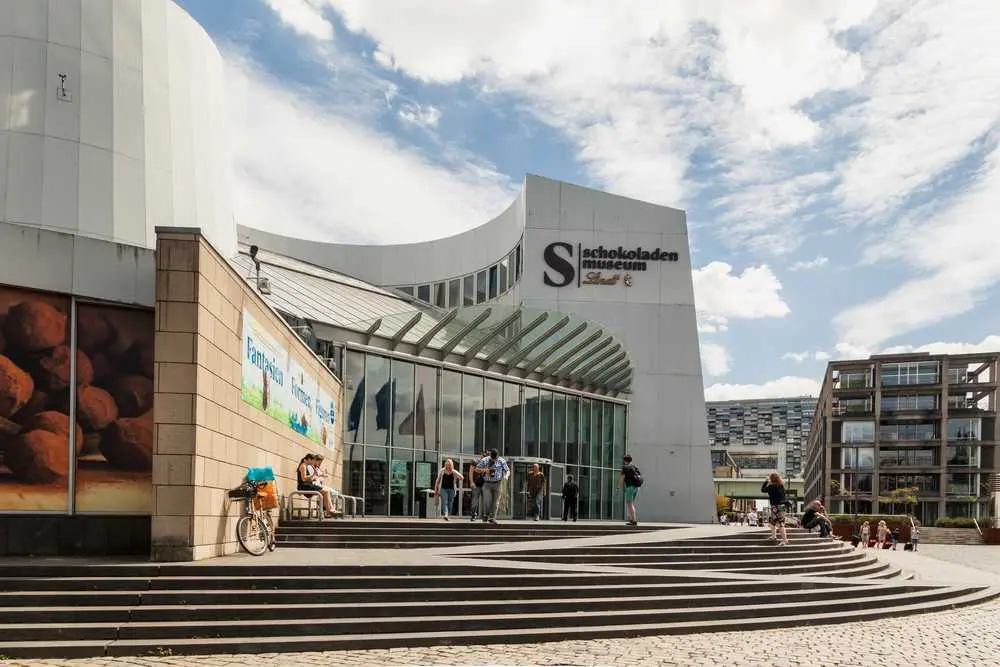 If you're a lover of chocolate, a visit to the Cologne Chocolate Museum is a must!
The museum is situated in the Cologne quarter of Altstadt-Süd and details the history of chocolate from its beginnings with the Olmecs, Maya and Aztecs to contemporary products.
There is a 3-metre-high chocolate fountain in the museum. Employees will normally dip a wafer into the fountain and dish them out to visitors.
While there are miniature versions of machines that are used in the production of chocolate in the museum too. These machines will give you an indication of how chocolate is made, albeit on a small scale!
If you're not into chocolate, I'd skip the museum, but if you are, or you want to sample some chocolate, it's well worth visiting the museum!
Other Places to Visit in Cologne
Hard Rock Cafe – It might seem a bit strange to recommend a restaurant, but the Hard Rock Cafe is a great place to eat in Cologne. The food and service were exemplary and the atmosphere was cool too. This place gets busy, so if you want to eat here, it may be worth purchasing a skip-the-line ticket. This also includes your food and drink too! Click here to book skip the line!
Cologne Old Town – The old town of Cologne is an interesting part of the city. While you can walk around it yourself, if you do a tour, you will be able to learn a lot more about its dark and eerie secrets! Click here to book your tour!
Cologne Boat Tour – The River Rhine snakes its way through the centre of Cologne, so what better way to see the city than on a boat tour? You'll get to see the city from a different perspective and learn about the city's history! Click here to book your ticket!
Click the link below to discover more activities and tours you can do during your trip to Cologne:
Cologne Travel Tips
Where to Stay in Cologne
There are no shortages of places to stay in Cologne. There are numerous hostels in Cologne as well as plenty of hotels too.
Cologne is a big city, but it's not hard to get around. Wherever you stay, you won't be far from the centre and most of the main attractions.
Below are some of my recommendations for places to stay in Cologne.
Cost of Travel in Cologne
Cologne isn't the most expensive city despite being in one of the more expensive European countries. Prices on everything from food and drink to accommodation are very reasonable.
Compared to being in Munich for 3 days, the prices in Cologne are very reasonable. If you're clever, you can easily stay within a budget and still have a good time!
The only way you will spend more money than you want is if you actively go out of your way to do so! A trip to Cologne certainly won't break the bank!
Below are the average prices for the essential services you will use during your three days in Cologne.
They consider what you need to visit the city comfortably and don't include take extras such as tours, nights out, or souvenirs/clothing. They are deemed as 'non-essential' extras!

Accommodation
Hostel: Dorm – €17-35; Private – €60-75
Hotels: €62-120
Rental Apartment: €45-70

Food and Drink
Breakfast: Free-€8
Dinner: €5-18
Takeaway meal: €3-5
Pint of beer: €3-4.50

Transport
Single Metro/Bus ticket: €1.90
Unlimited Day Pass: €9
Train from airport to city centre: €3
Best Time to Visit Cologne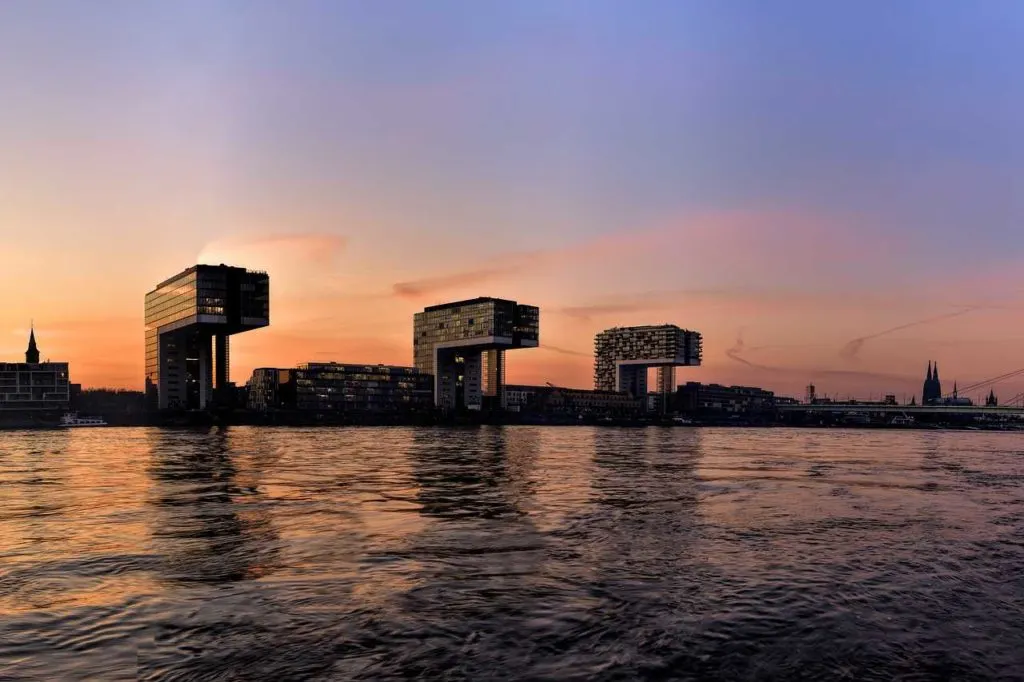 There is no one clear time to visit Cologne that is the best. If you want to visit the city and enjoy the sunny weather, it's best to visit during the summer months.
However, you will have more tourists to contend with. We visited during early March and there were a lot of tourists in the city, especially by the cathedral. I can imagine the numbers will only be greater during the summer.
If you decide to visit outside of the summer months, there will be fewer tourists, but the weather won't be as nice. Winter can be cold in Germany, so it's important to bear this in mind when you plan your trip.
If you want to see one of the best Christmas Markets in Europe, Cologne is one of the best places to go. However, you will have to brave the cold weather, unfortunately!
If the markets aren't a concern, visiting during the Spring or Autumn is a good idea. The weather will be ok during these months and you won't have to contend with as many tourists either.
The best time to visit Cologne comes down to personal preferences, but if you're willing to be flexible, maybe the best time to go is during the shoulder months of April/May or September/October.
How to Get Around Cologne
Despite being the fourth-biggest city in Germany, Cologne isn't that difficult to get around.
If you're like me and enjoy walking around when you're travelling, then you can certainly do that in Cologne. Most places in the city centre are easily accessible on foot.
I would recommend walking everywhere when you are in the city centre. You will save yourself money and you'll get to see the city at the same time and maybe stumble across some hidden gems!
If you want to use public transport, then Cologne has a great system in place. There are trains, and underground service and buses too.
You can get a Köln Card for either 24 or 48 hours which allows you to use the public transportation system as much as you want. Prices are €9 for 24 hours and €18 for 48.
To get to and from Cologne Airport, take the S-19 train. It gets into the city or the airport in around 15 minutes and costs €2.90. It's a much cheaper option than getting a taxi to and from the airport!
Is 3 Days in Cologne Enough?
3 days in Cologne may seem like a short time to spend in the city, but you can see a lot during this time. Cologne is a beautiful city and one with many interesting sights.
If you can stay for longer, great, but you won't be missing out if you don't!
Have you been to Cologne? Did you do most of the activities on my itinerary? Is there anything I have missed? Let me know in the comments below!
Need Travel Insurance?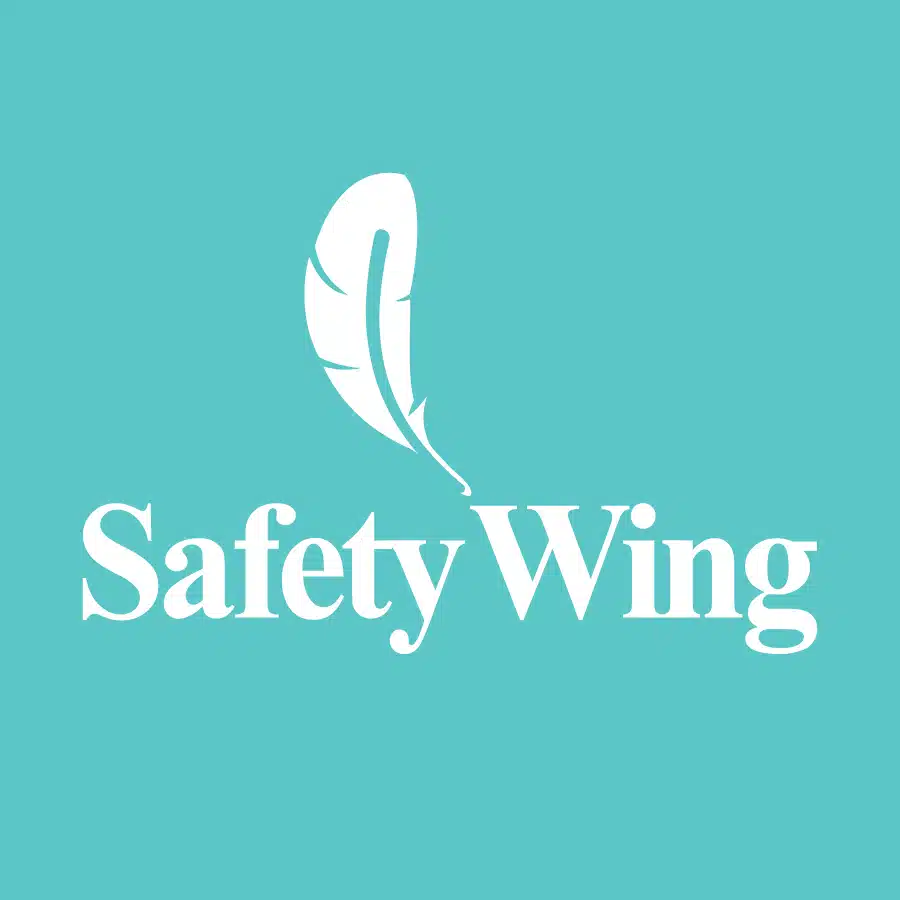 SafetyWing offers coverage that will give you peace of mind while you're on the road. If you want to protect yourself while you're on the road, then click the image to take a look at the options available to you.
Looking For More Travel Guides?
3 Days in Hamburg – Another city in Northern Germany that's worth checking out if you have more time in the country.
3 Days in Berlin – Check out the German capital with this fun 3-day itinerary!
Germany Packing List – Find out what you should and shouldn't be taking with you on your trip to Germany.
Quotes About Germany – If you want some ideas for captions to go with your Instagram snaps of Cologne, these quotes throw up some good ideas!
Pin For Later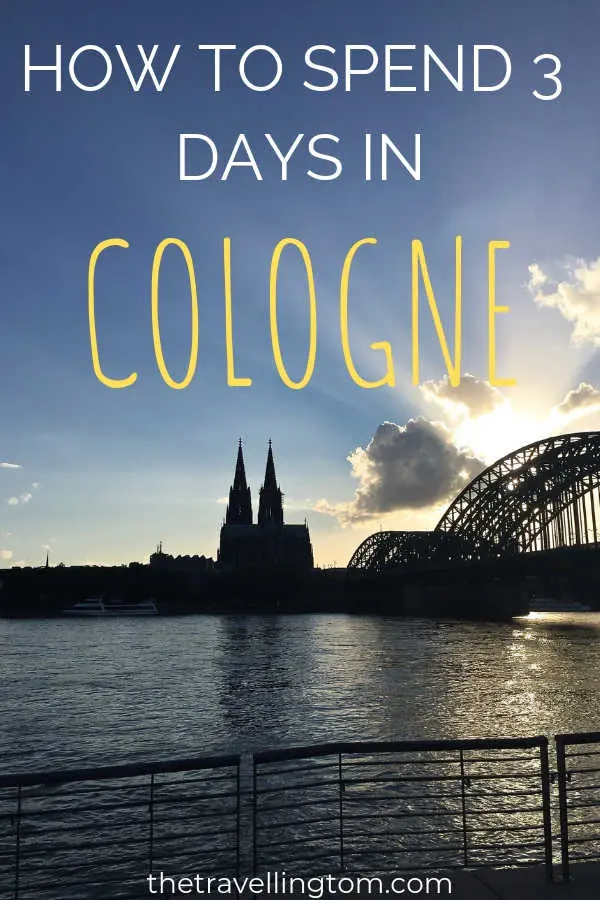 Tom is a travel addict who first left England to spend a year Down Under. Not satisfied with this, he then went to New Zealand, about as far away from home as he could get. He is now planning his next adventures in Europe and Canada while maintaining this blog. Check out the about me page to learn more!