Looking for some wanderlust quotes that will inspire you to start planning your next big trip? Look no further, as I've compiled the best collection of quotes related to wanderlust anywhere on the web!
All of these travel quotes will set your pulse racing and have you dreaming of travelling to far-flung and exotic locations. I know this is how I feel after reading through a few of them. The urge to travel is strong afterwards.
I have travelled around the world for several years now and despite the passage of time, I'm still as passionate as ever about travelling. I may not have the starry-eyed optimism of my younger days, but I have all of the enthusiasm!
Before we get into these quotes, it's worth answering an important question. what is wanderlust? Wanderlust is a very strong desire to travel. If someone returns home from a long trip but is already planning or fantasising about another one, they have wanderlust.
If you're looking for quotes about wanderlust, captions you can use on Instagram or some interesting words, then you'll find it all here.
Table of Contents
Best Wanderlust Quotes
To help you navigate this page, I've broken up the post up into various sections. This stops it from being a big wall of text and allows you to move around easier and find quotes related to certain topics.
Labelling anything as the 'best' is subjective. But, similar to my quotes about Spain article, I believe these are among some of the most inspiring wanderlust quotes you'll find anywhere.
The power of these quotes is in their capacity to inspire. The best writing speaks to you in a way that hits you right in the heart. That's what these short and sweet quotes are designed to do.
To make you want to book a trip or start imagining new journeys as you scroll through the page.
Travel Quotes by Authors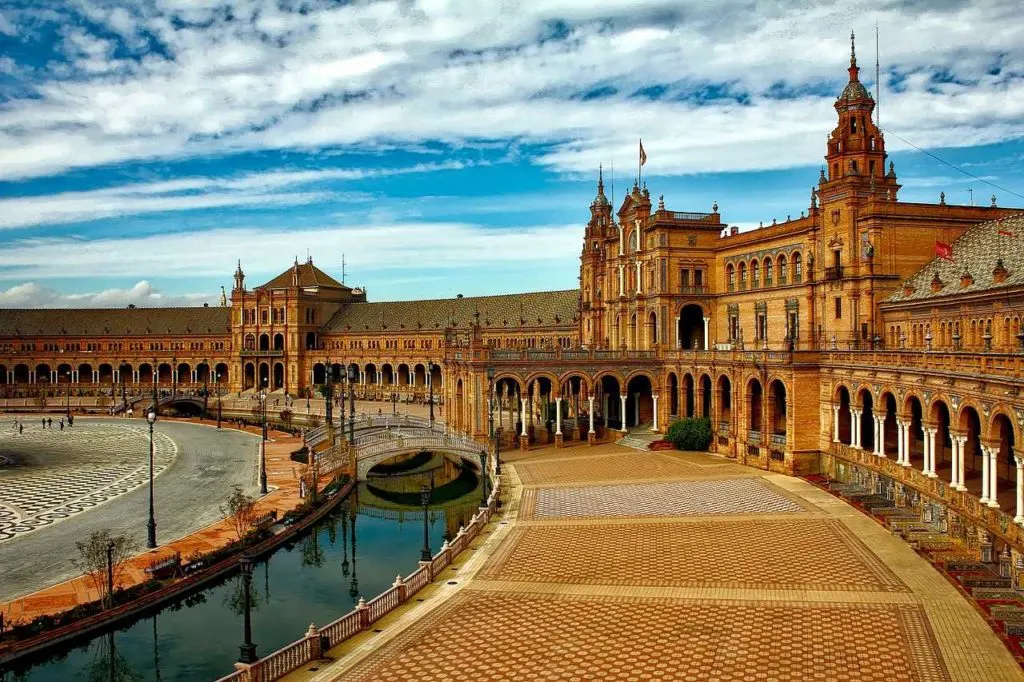 Writers are some of the most inspiring figures you can find. The words they write are capable of transporting to faraway lands and planting the germ of travel in our minds.
Reading about Spain, and its various regions inspired me to visit Andalucia and other parts of the Iberian peninsula.
Hopefully, these wanderlust quotes by authors will do the same for you!
---
"The real voyage of discovery consists not in seeking new landscapes, but in having new eyes." – Marcel Proust
"Not all those who wander are lost." – J.R.R. Tolkien
"We travel, some of us forever, to seek other places, other lives, other souls." – Anais Nin
"Travel makes one modest. You see what a tiny place you occupy in the world." – Gustave Flaubert
"Life is either a daring adventure or nothing at all." – Helen Keller
"It is good to have an end to journey toward; but it is the journey that matters, in the end." – Ursula K. Le Guin
"Wherever you go becomes a part of you somehow." – Anita Desai
"One's destination is never a place, but a new way of seeing things." – Henry Miller
"I haven't been everywhere but it's on my list." – Helen Sontag
"The journey not the arrival matters." – T.S. Eliot
"A journey is like marriage. The certain way to be wrong is to think you control it." – John Steinbeck
"Because in the end, you won't remember the time you spent working in the office or mowing your lawn. Climb that goddamn mountain." – Jack Kerouac
"Perhaps travel cannot prevent bigotry, but by demonstrating that all peoples cry, laugh, eat, worry, and die, it can introduce the idea that if we try and understand each other, we may even become friends." – Maya Angelou
"Travel is never a matter of money but of courage." – Paulo Coelho
"Why do you go away? So that you can come back. So that you can see the place you came from with new eyes and extra colours. And the people there see you differently, too. Coming back to where you started is not the same as never leaving." – Terry Pratchett
Inspirational Travel Quotes
"Our happiest moment as tourists always seems to come when we stumble upon one thing while in pursuit of something else." – Lawrence Block
"Live your life by a compass, not a clock." – Stephen Covey
"I'm interested in people who have lived, who are searching and questioning." – Maria Bello
"All journeys have secret destinations of which the traveller is unaware." – Martin Buber
"Travel is an investment in yourself." – The Cultureur
"Take only memories, leave only footprints." – Chief Seattle
"Wanderlust isn't about running away from it all. It's about experiencing the outside to discover the inside." – Unknown
"We travel for romance, we travel for architecture, and we travel to be lost." – Ray Bradbury
Trip With Friends Quotes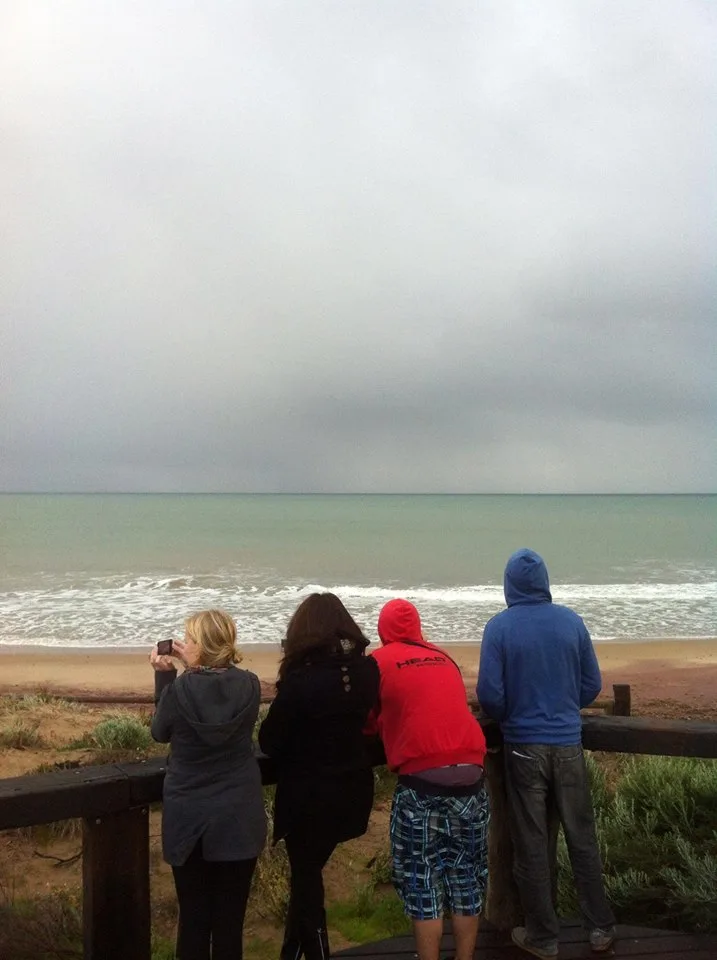 Travelling with friends is special. I started my first trip, backpacking in Australia, by myself. It was fun but the best parts of my trip were when I was travelling with other people.
I made a lot of new friends during my year in the country and the time spent travelling with them was more enjoyable than the trips I did by myself. Not that they were bad, but there's only so much fun you can have by yourself.
All of the great things to do in Adelaide, for example, would not be as fun without people to enjoy them with. I truly believe it's the people you travel with that make the places.
---
"Life was meant for great adventures and close friends." – Anonymous
"As soon as I saw you, I knew a grand adventure was about to happen." – Winnie The Pooh
"The more I travelled, the more I realized fear makes strangers of people who should be friends." – Shirley MacLaine
"We are all travellers in the wilderness of the world & the best we can find in our travels is an honest friend." – Robert Louis Stevenson
"I have found out that there ain't no surer way to find out whether you like people or hate them than to travel with them." – Mark Twain
"True friends never apart maybe in distance never in heart." – Helen Keller
"A journey is best measured in friends, rather than miles." – Tim Cahill
"No road is long with good company." – Turkish proverb
"Never go on trips with anyone you do not love." – Ernest Hemingway
"In life, it's not where you go – it's who you travel with." – Charles M. Schulz
Wanderlust Quotes by Philosophers
"Wherever you go, go with all your heart." – Confucius
"Adventure is worthwhile." – Aristotle
"Traveling – it leaves you speechless, then turns you into a storyteller." – Ibn Battuta
"The world is a book and those who do not travel read only one page." – St. Augustine
"A traveller without observation is a bird without wings." – Saadi
"A good traveller has no fixed plans, and is not intent on arriving." – Lao Tzu
"The traveller sees what he sees. The tourist sees what he has come to see." – G.K. Chesterton
"Travel brings power and love back into your life." – Rumi Jalalud-Din
"Look at the stars lighting up the sky: no one of them stays in the same place." – Seneca
"A journey of a thousand miles must begin with a single step." – Lao Tzu
"Travelling is almost like talking with men of other centuries." – Rene Descartes
"He who returns from a journey is not the same as he who left." – Chinese proverb
"I was not born for one corner. The whole world is my native land." – Seneca
"It is better to travel than to arrive." – Buddha
"Do not follow where the path may lead. Go instead where there is no path and leave a trail" -Ralph Waldo Emerson
Meaningful Quotes About Travel and Life
Travel and wanderlust quotes not only inspire us, but they can also tell us what is meaningful in life and what is not.
One of the things I took away from most of my trips was how little I needed with me to be happy. Backpacking New Zealand with all my belongings in my bag was more fulfilling than buying a brand-new car or the latest tech gizmo.
Sometimes, it's the experiences you can't put into words or a price that has more value than those we do place a price on.
---
"Travel far enough, you meet yourself." – David Mitchell
"Life is a magical journey, so travel endlessly to unfold its profound and heart touching beauty." – Debasish Mridha
"A wise man travels to discover himself." – James Russell Lowell
"You don't have to be rich to travel well." – Eugene Fodor
"Jobs fill your pockets, but adventures fill your soul." –Jaime Lyn
"The use of travelling is to regulate imagination by reality, and instead of thinking how things may be, to see them as they are." – Samuel Johnson
"Traveling – it leaves you speechless, then turns you into a storyteller." – Ibn Battuta
"There are no shortcuts to any place worth going." – Beverly Sills
"To me, travel is more valuable than any stupid piece of bling money can buy." – Raquel Cepeda
"Wandering re-establishes the original harmony which once existed between man and the universe." – Anotole France
"When overseas you learn more about your own country, than you do the place you're visiting." – Clint Borgen
"You only live once, but if you do it right, once is enough." – Mae West
"With age, comes wisdom. With travel, comes understanding." – Sandra Lake
Quotes to Inspire Wanderlust
"We wander for distraction, but we travel for fulfilment." – Hilaire Belloc
"Don't tell me how educated you are, tell me how much you've travelled." – Mohammed
"To travel is to take a journey into yourself." – Danny Kaye
"He who would travel happily must travel light." – Antoine de St. Exupery
"My favourite thing is to go where I've never been." ― Diane Arbus
"A ship in harbour is safe, but that is not what ships are built for." – John A. Shedd
"Travel, in the younger sort, is a part of education; in the elder, a part of experience." – Francis Bacon
"Not until we are lost do we begin to understand ourselves." – Henry David Thoreau
"I wandered everywhere, through cities and countries wide. And everywhere I went, the world was on my side." – Roman Payne
"I am not the same having seen the moon shine on the other side of the world." – Mary Anne Radmacher
"No one realizes how beautiful it is to travel until he comes home and rests his head on his old, familiar pillow." – Lin Yutang
"Traveling tends to magnify all human emotions." – Peter Hoeg
"Life is short and the world is wide." – Simon Raven
"If you come to a fork in the road, take it." -Yogi Berra
Wanderlust Quotes By Famous People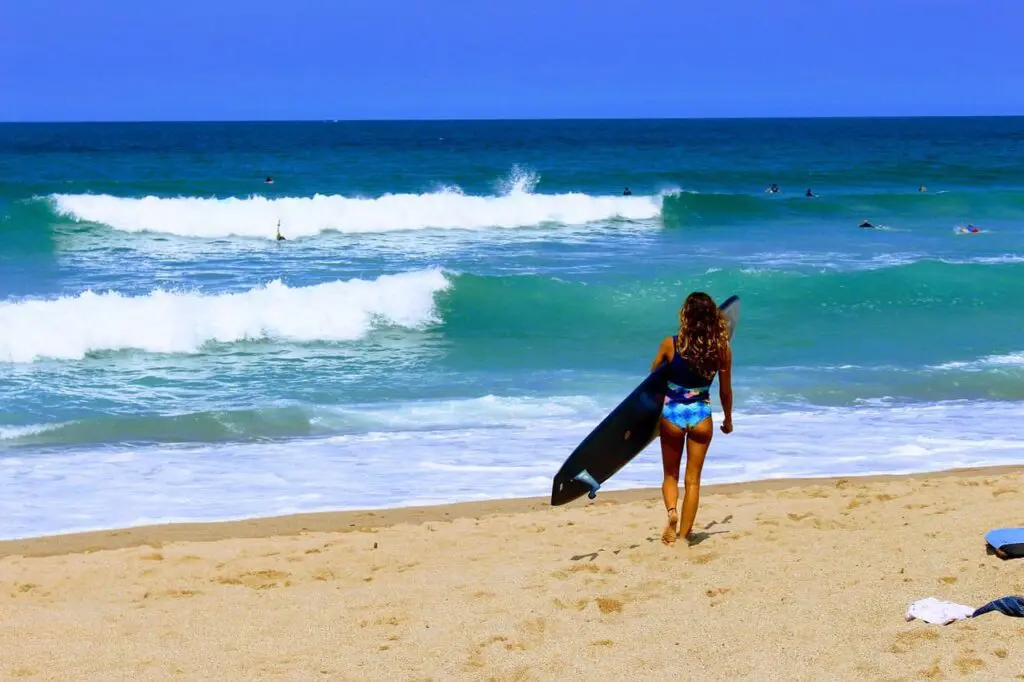 Many famous people have written about wanderlust. It's a trait we're all prone to whether we're in the public eye or not.
Travel has been a part of human existence since the beginning. Without it, we wouldn't have spread to all the corners of the globe.
Today, it's easier to spend 3 days in Barcelona than it was thousands of years ago. But the guiding principles of travel remain the same. To explore new lands and seek out the places we're yet to experience.
---
"Your imagination is your preview of life's coming attractions." – Albert Einstein
"Don't count the days. Make the days count." – Muhammad Ali
"Travel isn't always pretty. It isn't always comfortable. Sometimes it hurts, it even breaks your heart. But that's okay. The journey changes you; it should change you. It leaves marks on your memory, on your consciousness, on your heart, and on your body. You take something with you. Hopefully, you leave something good behind." – Anthony Bourdain
"To awaken alone in a strange town is one of the pleasantest sensations in the world." – Freya Stark
"Once a year, go someplace you've never been before." – Dalai Lama
"The gladdest moment in human life, methinks, is a departure into unknown lands." – Sir Richard Burton
"The biggest adventure you can ever take is to live the life of your dreams." – Oprah Winfrey
"If you're twenty-two, physically fit, hungry to learn and be better, I urge you to travel – as far and as widely as possible. Sleep on floors if you have to. Find out how other people live and eat and cook. Learn from them – wherever you go." – Anthony Bourdain
"To travel is to live" – Hans Christian Andersen
"Adventure is worthwhile." – Amelia Earhart
"I never travel without my diary. One should always have something sensational to read in the train." – Oscar Wilde
"We must not cease from exploration. And the end of all our exploring will be to arrive where we began and to know the place for the first time." – T. S. Eliot
"People don't take trips, trips take people." – John Steinbeck
"To my mind, the greatest reward and luxury of travel is to be able to experience everyday things as if for the first time, to be in a position in which almost nothing is so familiar it is taken for granted." – Bill Bryson
"Perhaps travel cannot prevent bigotry, but by demonstrating that all peoples cry, laugh, eat, worry, and die, it can introduce the idea that if we try and understand each other, we may even become friends." – Maya Angelou
"Live life with no excuses, travel with no regret." – Oscar Wilde
Quotes On Going Off The Beaten Path
"Those who follow the crowd usually get lost in it." – Rick Watson
"Two roads diverged in a wood and I – I took the one less travelled by." – Robert Frost
"Whenever you find yourself on the side of majority, it's time to pause and reflect." – Mark Twain
"Embrace the detours." – Kevin Charbonneau
"All journeys have secret destinations of which the traveller is unaware." – Martin Buber
"Man cannot discover new oceans unless he has the courage to lose sight of the shore." – Andre Gide
"There is a pleasure in the pathless woods, there is a rapture on the lonely shore. There is society, where none intrudes, by the deep sea, and music in its roar. I love not man the less, but nature more." – Lord Byron
"Borders? I have never seen one. But I have heard they exist in the minds of some people." – Thor Heyerdahl
"We must go beyond textbooks, go out into the bypaths and untrodden depths of the wilderness and travel and explore and tell the world the glories of our journey." – John Hope Franklin
Pin For Later
Tom is a travel addict who first left England to spend a year Down Under. Not satisfied with this, he then went to New Zealand, about as far away from home as he could get. He is now planning his next adventures in Europe and Canada while maintaining this blog. Check out the about me page to learn more!