With so many amazing places to visit in Wales, it's somewhere that should be on your itinerary when you're in the UK. Despite its small size, the country packs a punch. You could easily spend a month exploring all the various tourist attractions in Wales.
I speak from experience as I grew up just over the border from north Wales in Chester. A lot of my childhood and early adult life was spent visiting all the various nice places in Wales, especially in the country's north.
You'll be surprised by how many amazing things to see in Wales there are. From the incredible Snowdonia National Park to the big cities of Cardiff and Swansea in the south and the beautiful towns of Portmeirion and Llangollen, you won't be short of places to explore in Wales.
If you're looking for inspiration for places to go in Wales or curious about what you can find in the country, this is the guide for you!
Best Places to Visit in Wales
If you're yet to visit Wales, it's important to understand the geography of the country. The majority of it is split into two areas.
North and South Wales.
These two regions are where you'll find most of the big cities and towns, although this skews towards the south somewhat. Still, the interior of the country is less populated, but it is home to some of the most beautiful places in Wales.
Brecon Beacons National Park is one such place, as is Aberystwyth, which is on the coast in the middle of Wales. For a small country, there are lots of things to do in Wales and plenty of scenic spots to check out.
The places I've listed below reflect this and highlight the variety of places you can visit in Wales. All of them should be on your Wales bucket list and will lead you to want to come back time and time again.
Anglesey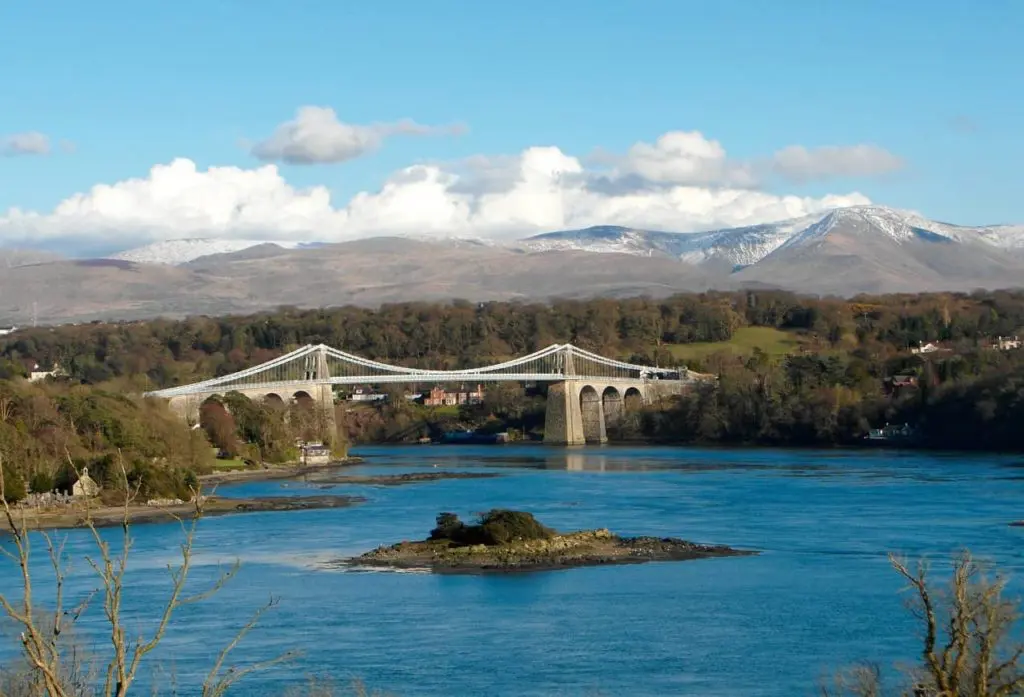 Anglesey is a small island located just off the coast of North Wales not far from Bangor. It's a beautiful place to visit and one you should include as part of your Wales itinerary.
I visited Anglesey multiple times as a child with family and as part of school visits. The drive there is very scenic as you make your way along the A55 and then over the Menai Bridge which connects Anglesey with the rest of Wales. An interesting fact about the bridge is that it was the first suspension bridge built anywhere in the world.
Once you're on the island you'll find plenty of things to do. The island has several fantastic beaches you can visit, Lligwy Beach is one of the best. You can check out Plas Newydd House, which is a stunning building and the gardens offer a panoramic view across the Menai Strait with the mountains of Snowdonia in the background. The scenery is what makes Anglesey a great place to go glamping in North Wales if you want an alternative to the more popular Snowdonia.
If you want more amazing scenery, you can attempt the Anglesey Coastal Path, which takes you right around the island. This is an arduous task at 140 miles (225km) but if you're feeling adventurous it's worth attempting. Plus, you'll be able to see a large part of the island.
Snowdonia National Park
If I had to name the best place in Wales to visit, I'd go with Snowdonia National Park. It's a stunning place that has to be on your schedule when you're visiting Wales.
It's one of the best things to do in Chester despite being an hour and a half drive away, it's that beautiful! There are many reasons to visit Snowdonia, but the primary one is the scenery. It's simply stunning here.
The national park is home to one of the biggest mountains in the UK. Climbing Snowdon is a must if you're into hiking. You'll find multiple routes to the top to suit all levels of fitness.
If hiking isn't your thing, there's plenty of other stuff to do. You can try out the fastest zip line in the world, a range of watersports and even go trampolining in a cavern!
No matter what you end up doing, you'll have a fantastic time in Snowdonia
Conwy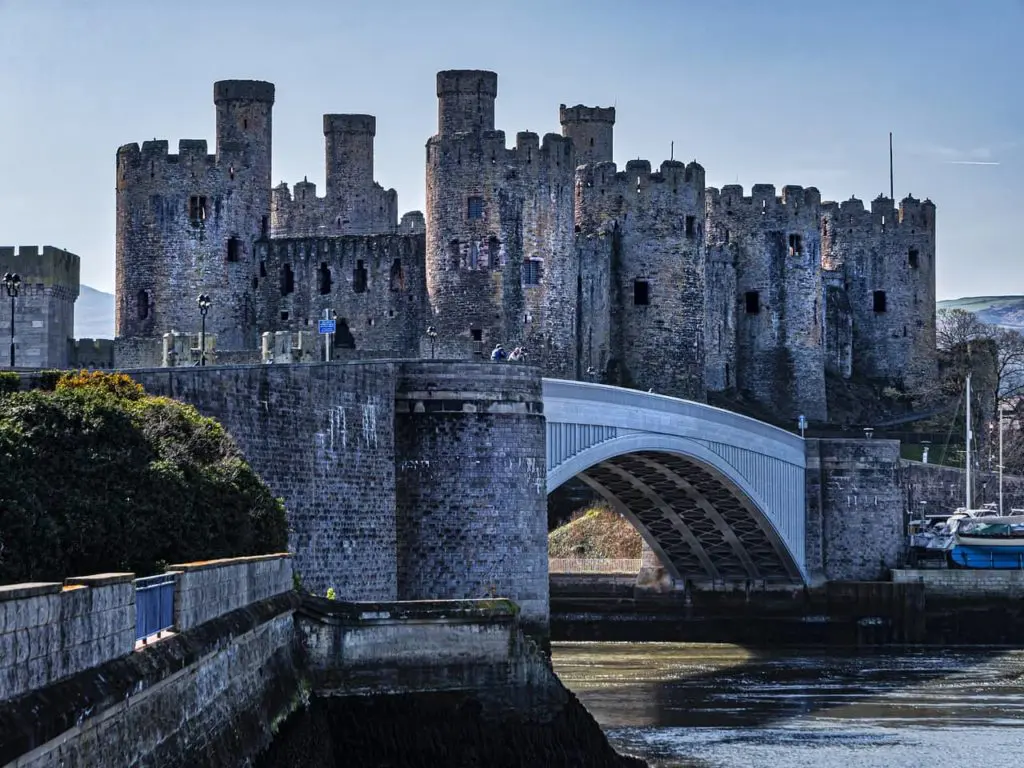 Conwy is a small town in the north of Wales. It's rich in history and a world heritage site. The reason for that status is the thirteenth-century castle and its walls.
Conwy Castle is the main attraction and it's an incredible sight. The castle was built by Edward I between 1283 and 1289 to keep the Welsh contained. The imposing sight of the castle did its job.
The views from the castle are breathtaking. You can see mountains, the sea and many other extraordinary sights. The town's walls are also visible from the castle and the view allows you to see why Conwy is considered to be a walled town.
A quirky place you'll want to check out is the smallest house in Great Britain. This tiny house has dimensions of 3.05 × 1.8 metres and is found on the quay. It's unoccupied today, but you can look around for a small fee and wonder how anyone managed to live in such a small house!
If you're spending a weekend in Chester and want to venture over the border into Wales and you're looking to see some history, Conwy is as good a place as any!
Cardiff
Cardiff is the capital of Wales and a place you'll no doubt visit if you spend any time in South Wales.
As the biggest city in the country, you'll find plenty of things to do here. You can take a tour around Cardiff Bay, which allows you to see the city from a different point of view.
If you're in town while the Welsh Rugby team are playing, or the national football team, you could watch some rugby or football and experience the renowned Welsh atmosphere. Or you could check out the Bute Sculpture Park trail, which includes some intriguing sights such as a giant frog!
While Cardiff Castle and the National Museum are also worth checking out. As is the nightlife and various cafes and restaurants in the city!
Brecon Beacons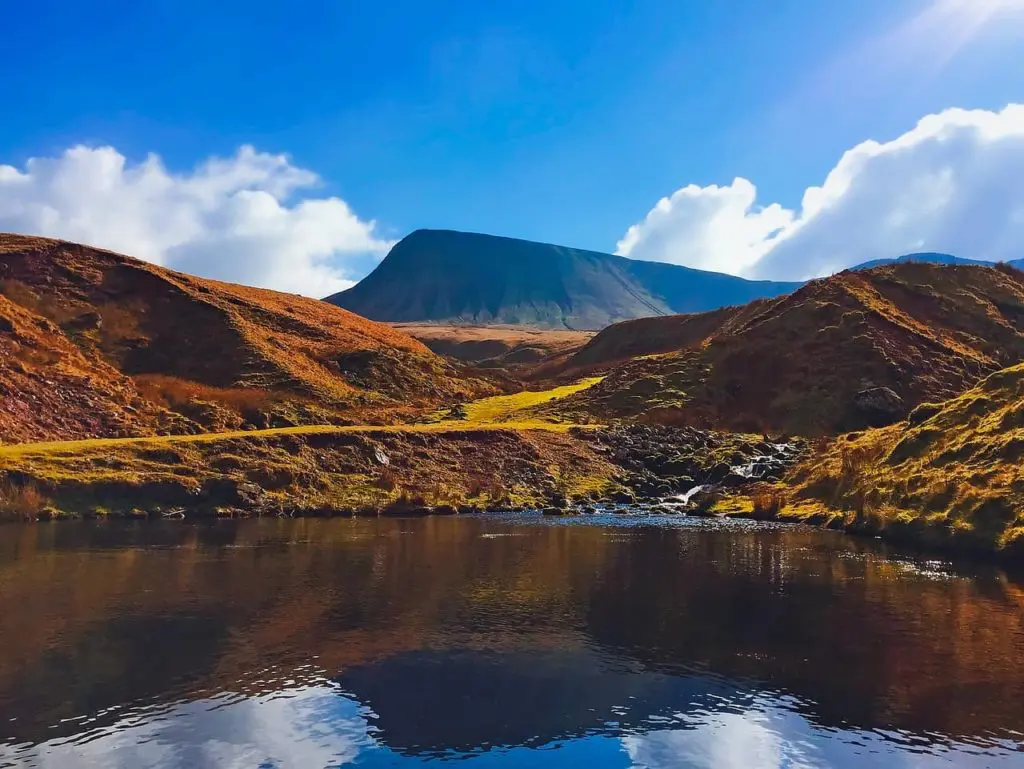 The Brecon Beacons is a national park in South Wales, which you have to visit if you're in the region.
This is one of the best places in Wales to go if you want to get out into nature and see some beautiful sights. It's similar to Snowdonia in the north but a smaller version where moorland takes precedence over the ancient volcanoes of Snowdonia.
Still, the walking trails in the Beacons are superb. There are multiple trails you can choose from during your visit. One of the best is the 11-mile (17.7 km) Beacons Circuit which takes in all the main summits and ridges in the Central Beacons.
You can also travel underground in the Baecins by visiting the National Showcaves Centre for Wales at Dan yr Ogof. Here you'll find subterranean rock formations and gigantic caves which are a sight to behold!
Tenby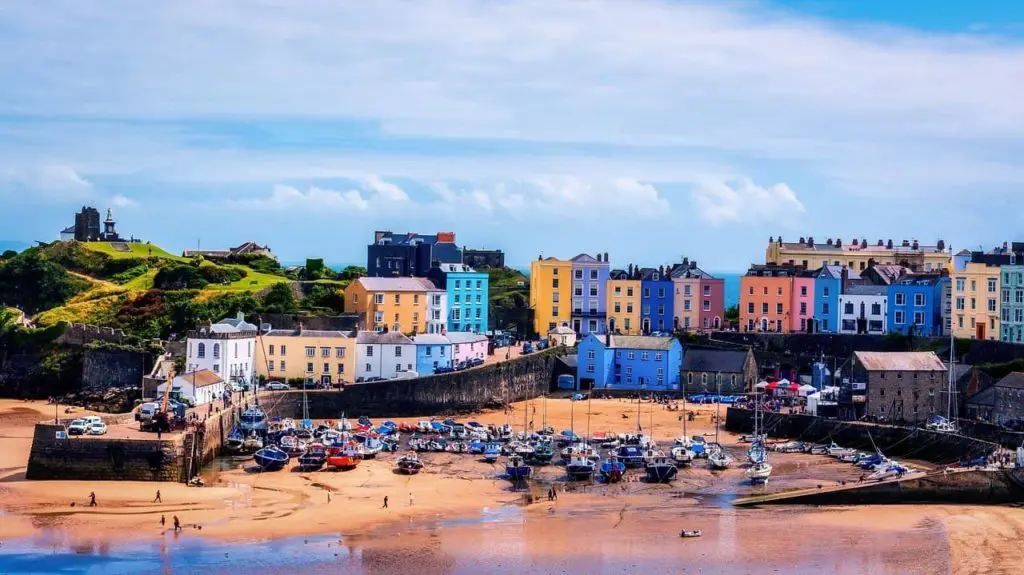 Tenby is one of the top places to visit in Wales if you want to spend a day by the beach. It's home to some of the best beaches in Wales and is an excellent place to spend a warm summer's day.
Located on the Pembrokeshire Coast in South Wales, there are plenty of things to do in Tenby, which is a charming little town. Alongside the beach, one of the main attractions is Tenby Harbour, which is a scenic spot. It's here where you can take a boat trip to nearby Caldey Island.
Caldey Island is owned and run by a community of Cistercian monks and is open to the public on summer weekdays and Saturdays. Another thing you have to do is walk the Pembrokeshire Coast Path.
This walk takes you north to Saundersfoot and up and down a 4.5-mile (7.2 km) stretch with some of the best views in the country. If you want to be blown away by stunning scenery, Tenby is the place to go.
Portmeirion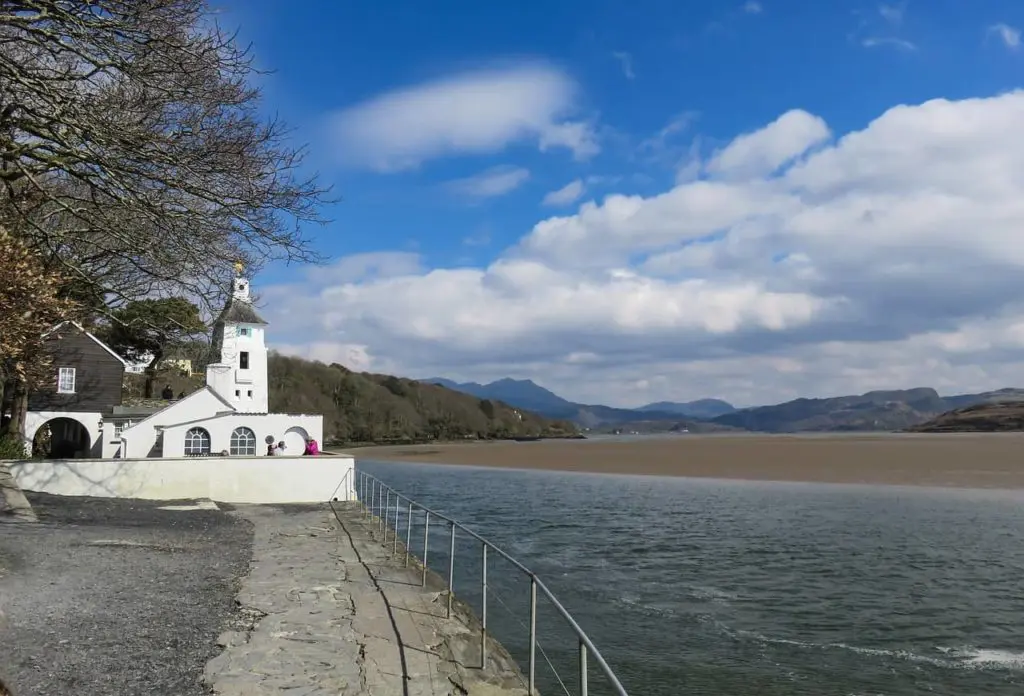 Portmeirion is one of the stranger, yet most beautiful places to visit in Wales. That's because it was designed and built in the style of an Italian village between 1925 and 1975!
It's located in North Wales on the coast and is a stunning setting for a beautiful village. It's hard not to see the resemblance to Italy as you wander around the various multi-coloured buildings.
The Central Piazza is one of the grandest parts of the village. Here you'll find beautiful gardens and a gigantic chessboard! Then, it's best to stroll around the village to check out all the architectural wonders you can see.
There's a Gothic Pavillion, numerous stunning buildings and a variety of statues too. Portmeirion has to be on your Wales bucket list for several reasons. But the main reason is you won't find anywhere else like it in the UK, let alone Wales!
Llandudno
Llandudno is a small town in North Wales and is the largest seaside resort in Wales. If you're looking for one of the best places in Wales to visit during the summer, Llandudno is as good as any.
One of the attractions in Llandudno is the beach and it's a great place to relax on a sunny day. Although these can be all too infrequent in this part of the world. Still, if it's raining or cold, you can take a walk along the beach and the nearby pier.
If you're feeling more adventurous you can hike to the top of the Great Orme. The Orme towers above the town and is home to an old mine which dates back 3500 years. It's also home to the famous Llandudno goats, you famously invaded the town during the Coronavirus lockdown!
A quirkier place to check out is the Llandudno Snowsports Centre which has an artificial ski slope. There's also a 9-hole mini-golf course, an alpine toboggan run and snow-tubing! All of which is as fun as it sounds!
Caernarfon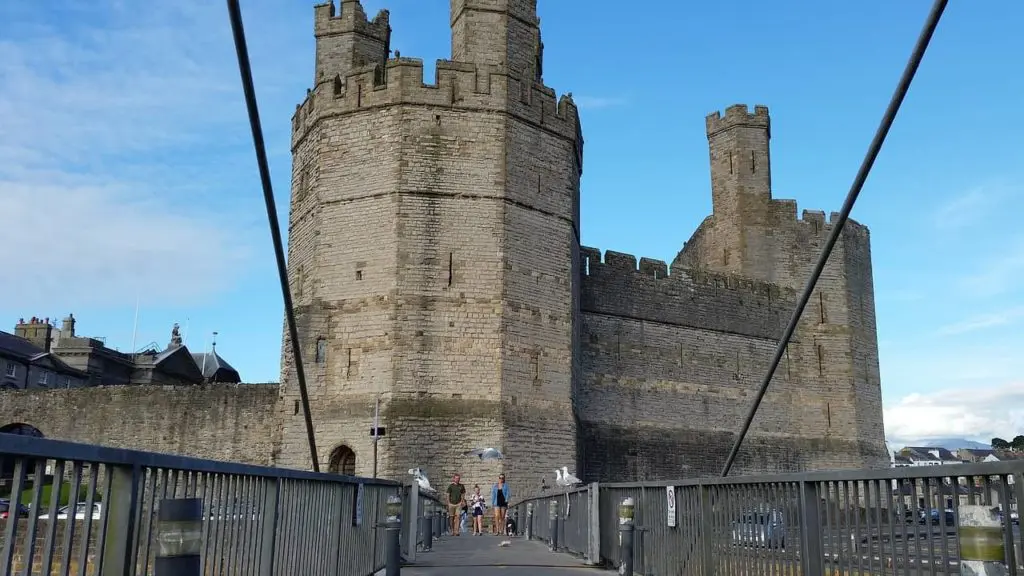 Caernarfon is a small town in North Wales which lies opposite Anglesey. It's also close to Snowdonia and is him to one of Wales' best castles.
Caernarfon Castle is similar in style to Conwy Castle and was originally built in the late eleventh century and restored in the twelfth. It's also a UNESCO World Heritage site and the natural starting point for any visit.
You get a brilliant view of the surroundings from the Eagle Tower and you'll be able to appreciate the scale and size of the castle from within!
As well as the castle, you can check out the Segontium Roman Fort and take a walk around the Gypsy Wood Park.
Pembrokeshire Coast National Park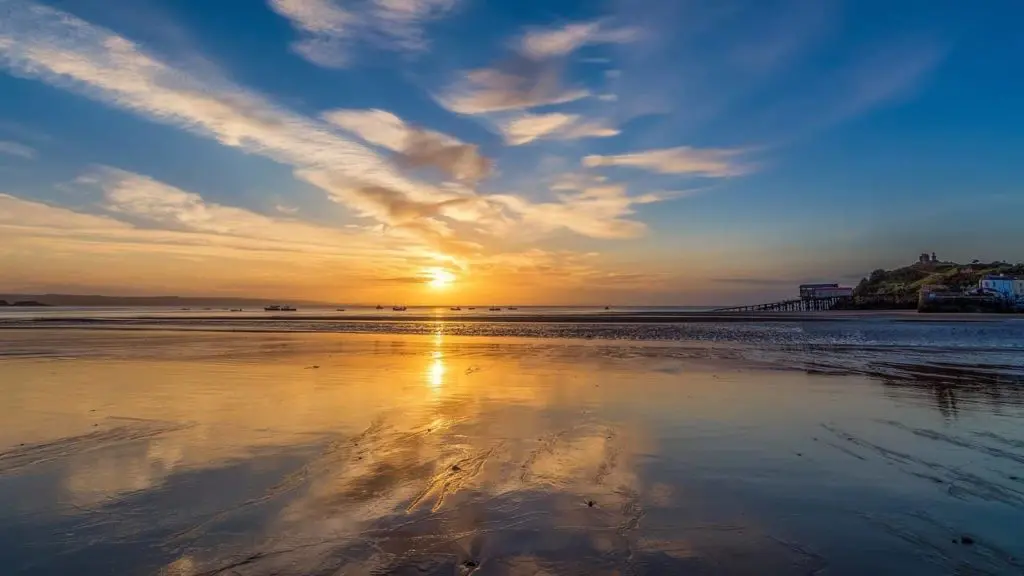 If you decide to visit Tenby, you might want to extend your trip or include Pembrokeshire Coast National Park as part of it.
This is one of the best places in Wales to visit due to the stunning scenery. No matter where you visit on the Pembrokeshire Coast, it's beautiful.
The area is home to a multitude of beaches and you have your pick of many great spots such as Barafundle Bay. While you can check out many historic and archaeological sites too.
St Govan's chapel is one such place, built into the side of a limestone cliff. The Green Bridge of Wales and Pentre Ifan, a neolithic monument are also worth checking out!
Llangollen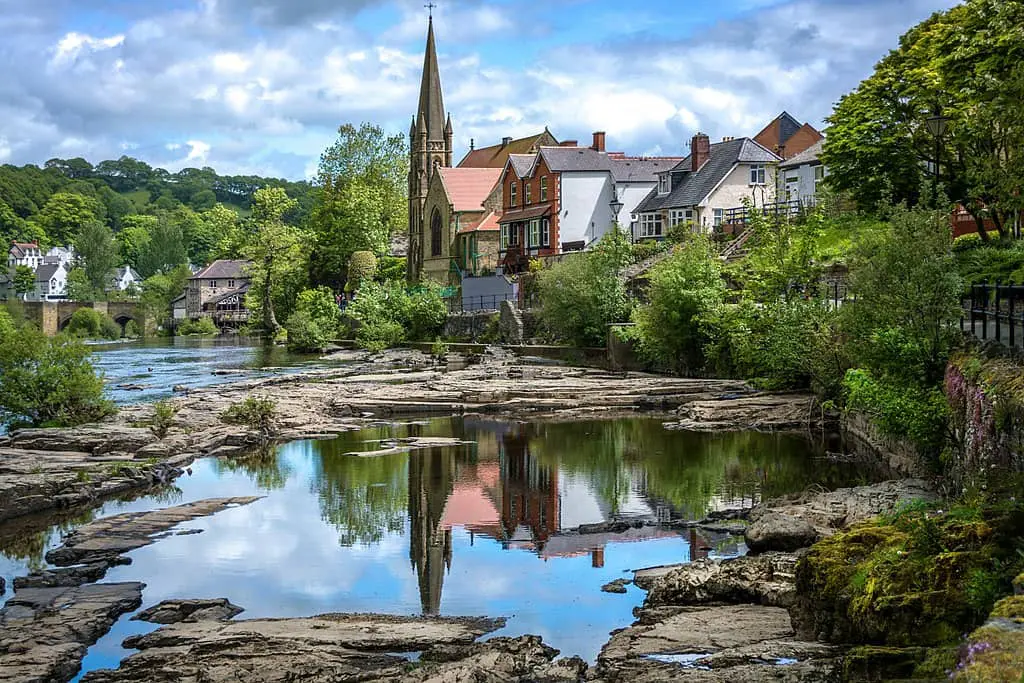 Llangollen is a small town in the north of Wales. It's not the most well-known place in the country but it's one you should add to your list.
I first visited here when I was at school. We visited as part of our Geography course and although I didn't appreciate it at the time, it was a beautiful place.
It's hard to understate just how small Llangollen is. You can walk from one end to the other in about ten minutes. Still, there are plenty of reasons to visit.
You can check out the Llangollen canal and Horseshoe Falls, while if you want some more adrenaline-packed you can go white water rafting along the River Dee!
Gower Peninsula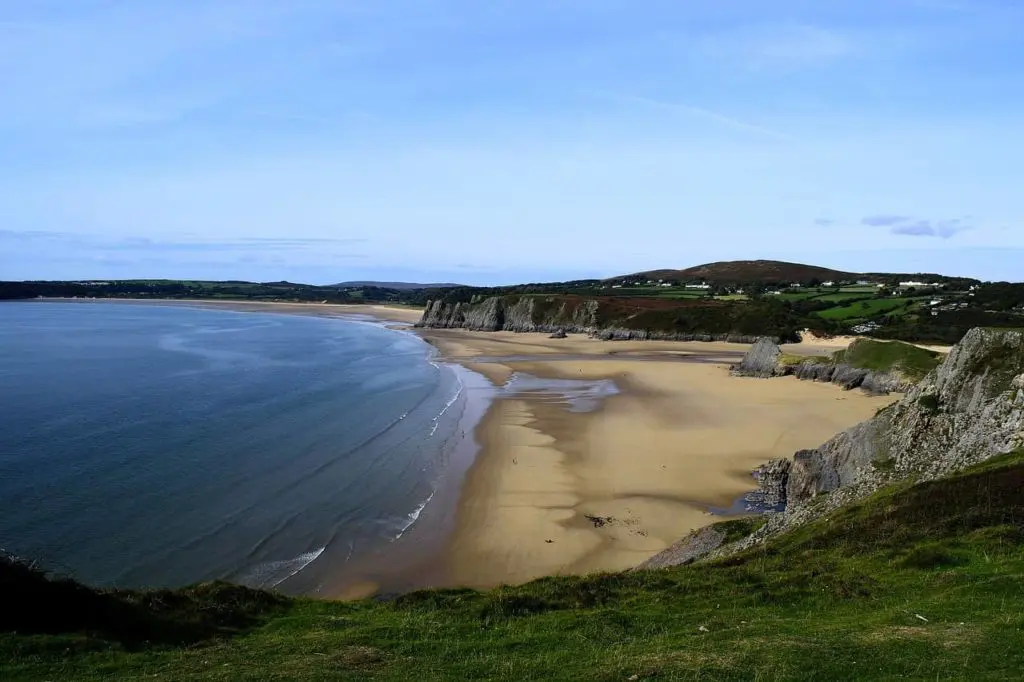 If you're looking for one of the best places to visit in South Wales, you won't find many better spots than the Gower Peninsula. It's one of the best places to visit in the UK in September due to the scenery, beaches and the fact the weather is still quite hot at this time of the year.
An interesting fact about the peninsula is that it was the first place in the UK to be designated as an area of outstanding natural beauty.
You'll see why when you visit!
The beaches in this part of Wales are stunning, you're split for choice. Llangennith is a great spot if you want to go surfing, while Three Cliffs Bay is stunning as you might expect given the name.
You'll also find plenty of historic sites in the Gower Peninsula too. Iron Age forts and many castles and lighthouses are waiting to be discovered too!
Aberystwyth
Aberystwyth is the place to go if you want to check out mid-Wales. This part of the country isn't as populated as the north or the south and Aberystwyth is the biggest town in the area.
A walk to the top of Constitutional Hill is one of the best things you can do in Aberystwyth. It's not the easiest walk but you're rewarded with a magnificent view from the top.
If you've had your fill of castles in wales, you can check out another at Aberystwyth Castle. This one isn't as grand as Conwy or Caernarfon, but it's still impressive.
Any bookworms among you will love Aberystwyth. It's home to the National Library of Wales, and it's a beautiful building in its own right. To finish off, you have to walk along the promenade to take in the beautiful sights Aberystwyth has to offer.
Need Travel Insurance?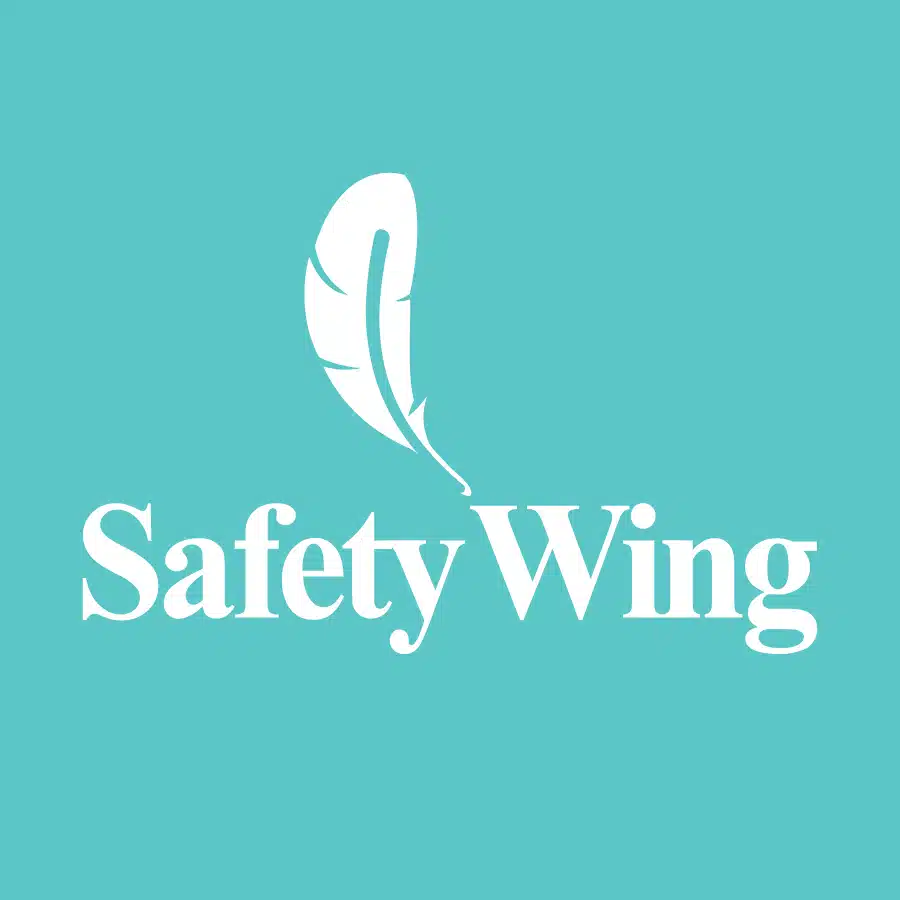 SafetyWing offers coverage that will give you peace of mind while you're on the road. If you want to protect yourself while you're on the road, then click the image to take a look at the options available to you.
Pin for later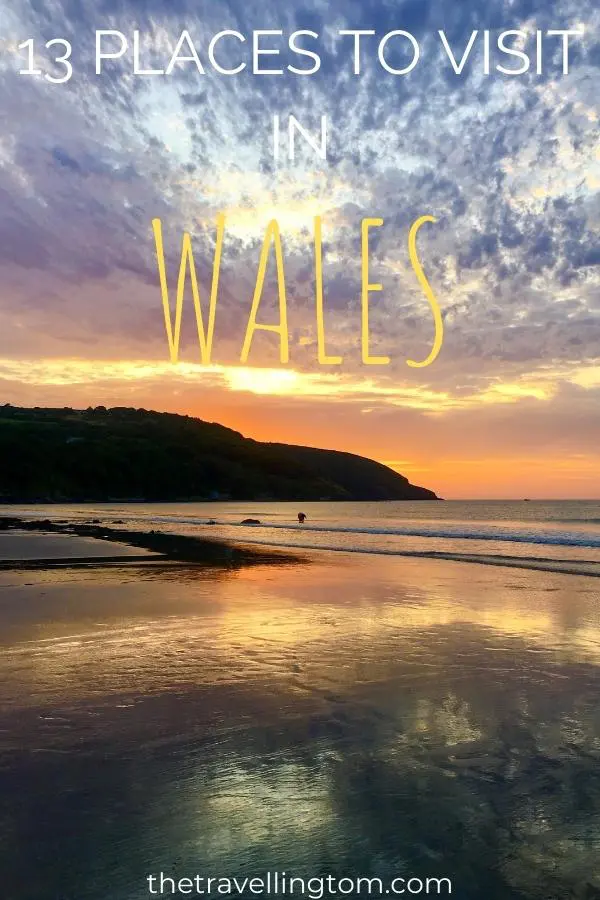 Tom is a travel addict who first left England to spend a year Down Under. Not satisfied with this, he then went to New Zealand, about as far away from home as he could get. He is now planning his next adventures in Europe and Canada while maintaining this blog. Check out the about me page to learn more!