It's no secret that I believe travelling to South Australia is one of the best things you can do while in Australia!
There are so many great places to visit in South Australia that you are not short of things to see!
For some reason, South Australia seems to be the forgotten state of Australia. A lot of people leave it out of their Australian travelling itinerary, which is an absolute shame.
There are a lot of diverse places and things to do in South Australia that make it a perfect destination for all types of travellers.
If you're considering backpacking in Australia, then you should include a visit to South Australia. Below are some of the places that I recommend you visit in this beautiful and diverse state!
Disclosure: This article may contain affiliate/compensated links. For full information, please see our full disclosure policy.
Table of Contents
Best Places to Visit in South Australia
Adelaide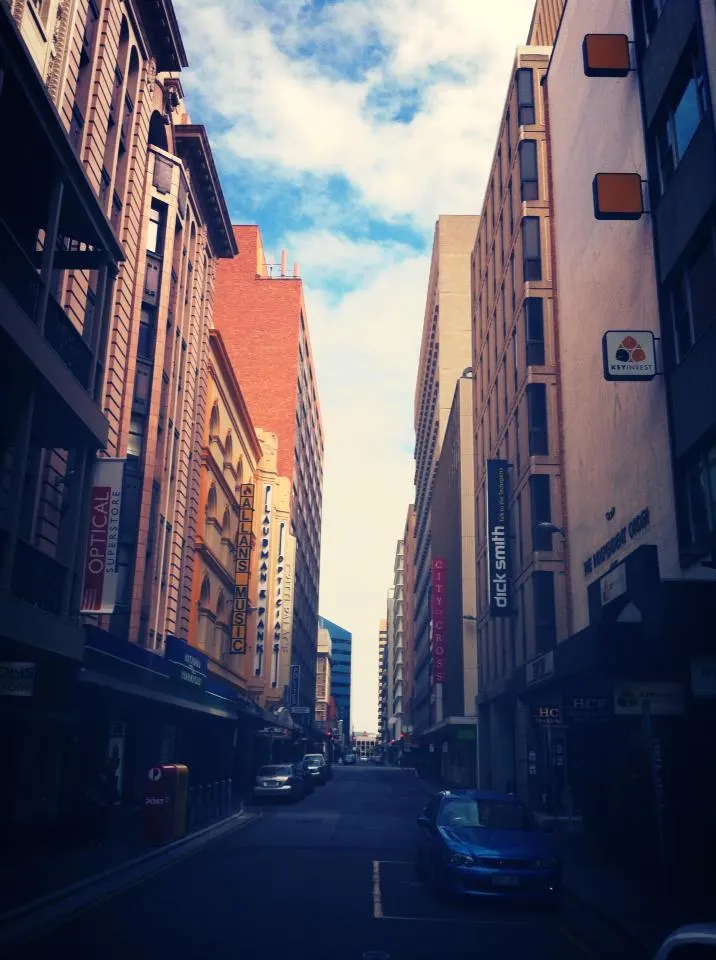 Travelling to Adelaide is something that you have to do while visiting South Australia. As the capital of the state, it's the liveliest place to be!
Adelaide gets an unfair reputation as a bit of a backwater, which I don't understand. This is not the case, the city is full of life and there are plenty of things to do in Adelaide!
There are many great points of interest in Adelaide, such as the Botanical Gardens and numerous museums. It's also home to the biggest club in Australia, which dispels the notion of it being a boring city!
Adelaide is surrounded by hills, and there are some great parks such as Morialta and Cleland Wildlife Park to visit if you need a break from the city!
Without a doubt, Adelaide is one of the best places to go in South Australia!
Read more: Adelaide City Guide
Barossa Valley
South Australia is one of the major wine-producing regions in the country and the Barossa Valley is the hub.
This is one of the top places to see in South Australia if you love wine!
Its location an hour north of Adelaide makes it an ideal place to visit for a day trip from the capital!
Apart from wineries, there's not much else in the Barossa Valley, but this is precisely why people visit in the first place.
Wine tours are common at most of the wineries and are a great way to spend a day if you need a change from Adelaide!
Blue Lake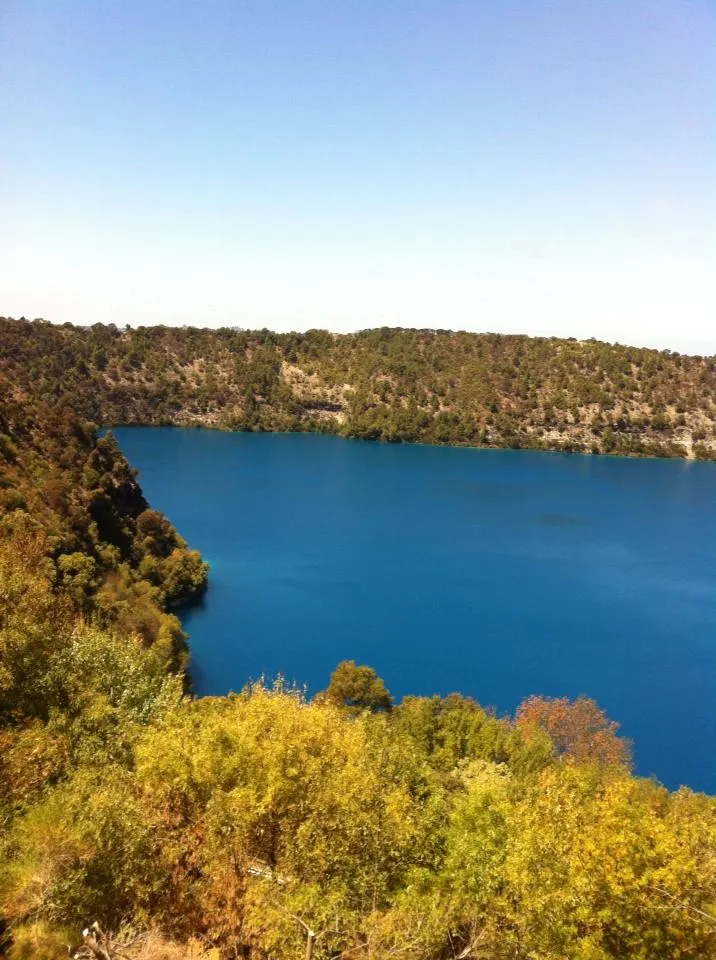 The name may not be very inspiring, but Blue Lake is one of the best places to visit in South Australia! It's located near Mt Gambier, which is about an hour's drive from Adelaide.
If you're driving from Adelaide to Melbourne, this is one place that you have to visit!
Let me explain:
The first thing that hits you is just how big Blue Lake is! This extinct volcanic crater is gigantic and it would take a good 30 minutes to walk around it!
What makes Blue Lake special is the colour of the water. As you may have guessed it's blue! However, that's only half the story. The colour changes throughout the year.
From December to March, it's blue, while it changes to a steely grey colour for the remainder of the year! It's one of the most unusual places to visit in Australia!
---
You might also like:
---
Coober Pedy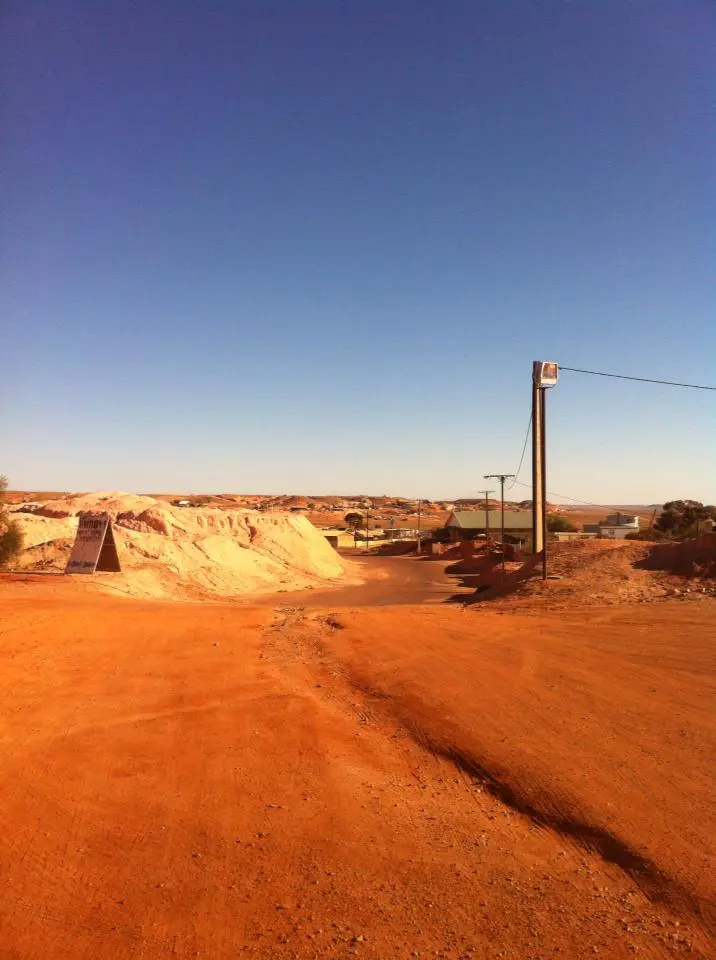 Without a doubt, a trip to Coober Pedy is one of the most interesting things to do in South Australia! If you've been inspired to visit the country due to some quotes about Australia, it's a place you have to check out!
What makes it so unique is that most of its inhabitants live underground. This is because Coober Pedy is located on top of the biggest opal field in the world in the middle of the outback!
Temperatures regularly reach above 40 degrees, so people have to live in underground homes to combat this!
The underground homes are strange enough, but the strangeness doesn't end there! The town has a golf course, which can only be played on at night.
The only tree overlooking is made entirely of scrap metal, while there is a house that contains hundreds of pieces of underwear inside it!
If you're travelling from Adelaide to Darwin, Coober Pedy is one place you have to stop!
Read more: The weird and wacky town of Coober Pedy
Flinders Ranges

The largest mountain range in South Australia, the Flinders Ranges is an interesting place to go to in South Australia. They're located 200 km (125 mi) north of Adelaide and stretch for nearly double that distance across the state!
If you love hiking the area is perfect, as there are numerous trails to be found here!
The Flinders Ranges was one part of South Australia that I didn't get to visit.
My tour from Adelaide to Alice Springs was supposed to stop here, but adverse weather conditions in the area meant we went straight on to Coober Pedy instead!
It's a shame because I would have been at home amongst the trails and beautiful outback scenery!
Glenelg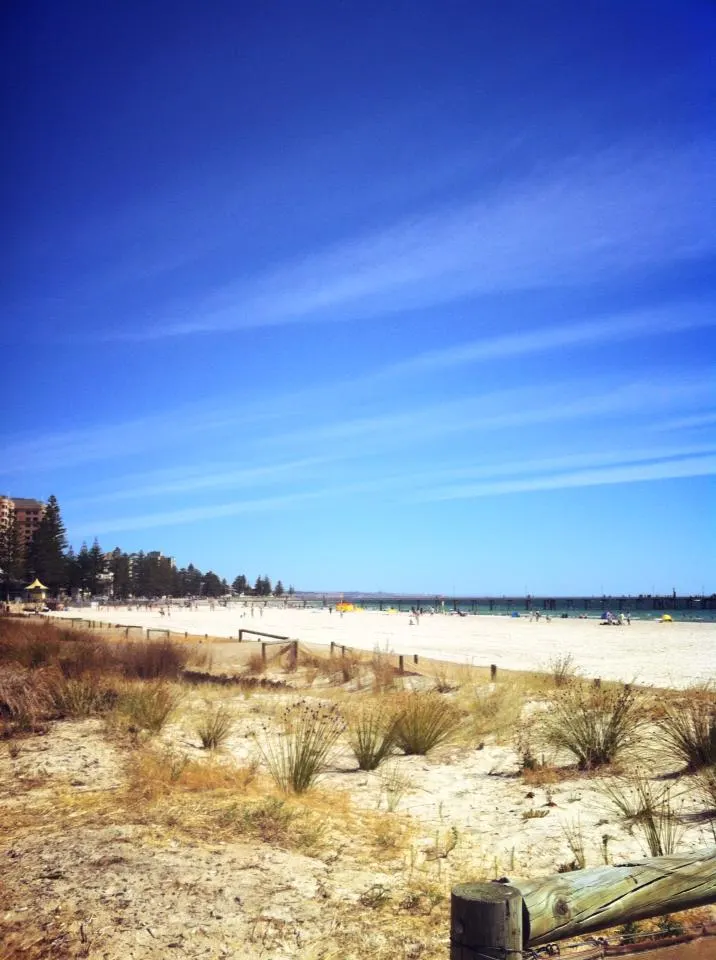 In my opinion, Glenelg is one of the best places to visit in South Australia! It's located just outside of Adelaide City Centre and is easily accessible by the great tram service in the city.
This beachside town is one of the best points of interest in Adelaide, as its beach and cafes are fantastic! It's a great place to spend a sunny day.
It was one of my favourite places that I visited while I was doing my Australian working holiday!
Jetty Road is full of cool little shops and the jetty itself by the beach is great. You can jump off the jetty into the sea when the weather is nice!
A walk along the coastline is also recommended as the views are great!
Glenelg may be a small place, but it's full of life and one of South Australia's best tourist attractions!
Hahndorf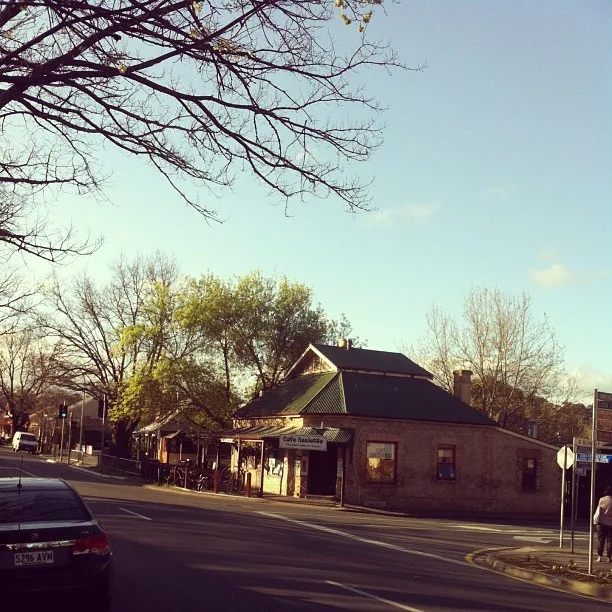 Hahndorf is an interesting little town located about 30 minutes outside of Adelaide. What makes Hahndorf unique is that it's a German town!
It's Australia's oldest surviving German settlement, it was first settled in 1839!
Hahndorf has a charm to it as the buildings resemble those found in Bavaria and other German regions! It's one of the more interesting points of interest in South Australia!
Admittedly, Hahndorf is quite small and there isn't an awful lot to do here, but it's a great place to come to get away from Adelaide for a bit!
There are a few German cafes and restaurants which are worth checking out as the food is great!
There are some interesting German shops here as well. Hahndorf is worth a visit as it's one of the most famous landmarks in South Australia due to its quirky Germanness!
Kangaroo Island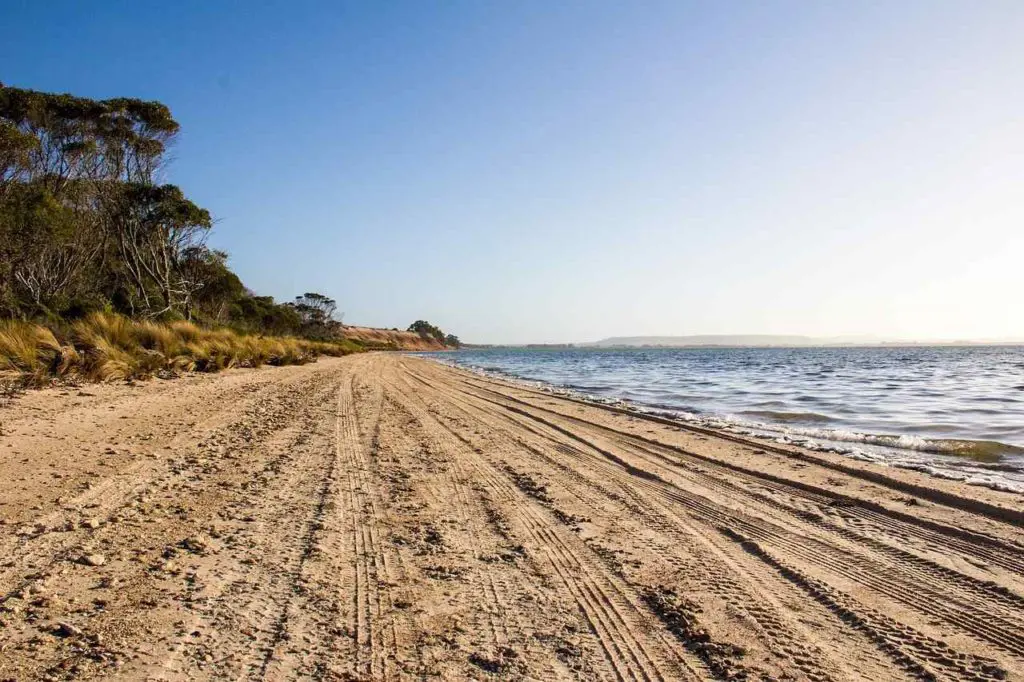 Kangaroo Island is one of the best places to visit in South Australia just for the name alone! You'll be pleased to know that, as the name suggests, the island has plenty of kangaroos hopping about!
However, Kangaroo Island is not just all about the kangaroos, there are plenty of other things to see and do on the island!
One of the main reasons to visit Kangaroo Island is the incredible natural scenery. Places such as the Remarkable Rocks and Seal Bay should be high on your list of things to do in South Australia!
Kangaroo Island should be a part of your backpacking in Australia itinerary and a brilliant region to visit South Australia!
Port Elliot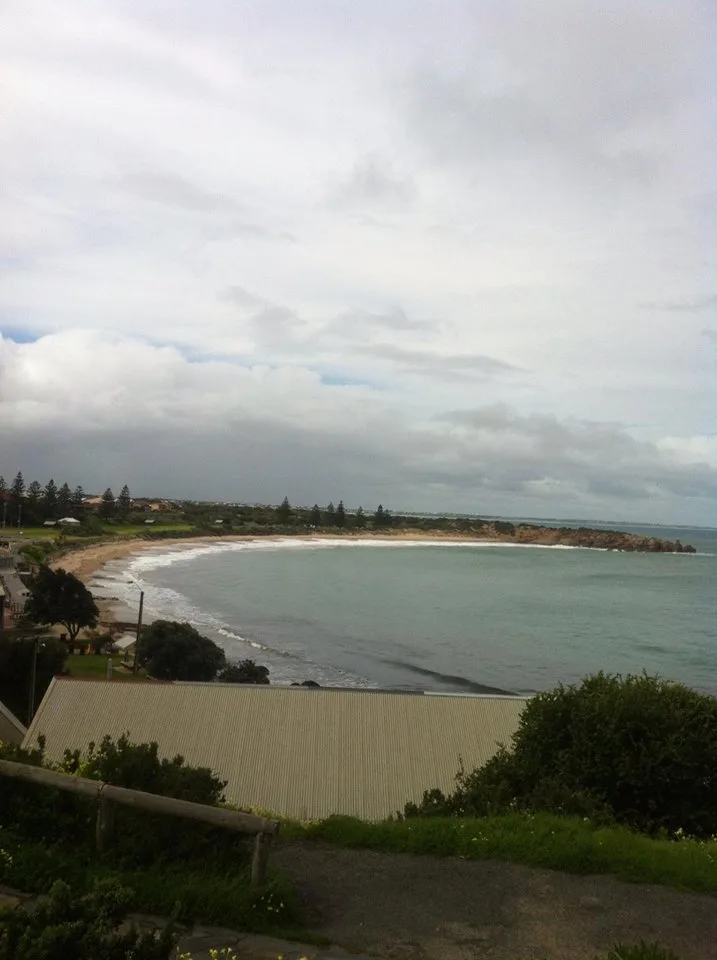 Port Elliot was something of an unknown quantity for me when I travelled to South Australia. I didn't know much about it at all and didn't expect to visit there either.
Well, I can safely say that after visiting Port Elliot, it's somewhere you have to visit in South Australia!
Despite going in winter, it was still beautiful and the beach was fantastic. There was the bonus of virtually having it to ourselves as it was the off-season.
If you're visiting Port Elliot you have to stay in the YHA there! It's one of the best hostels I've ever stayed in and only adds to the pleasure of going to Port Elliot!
Port Lincoln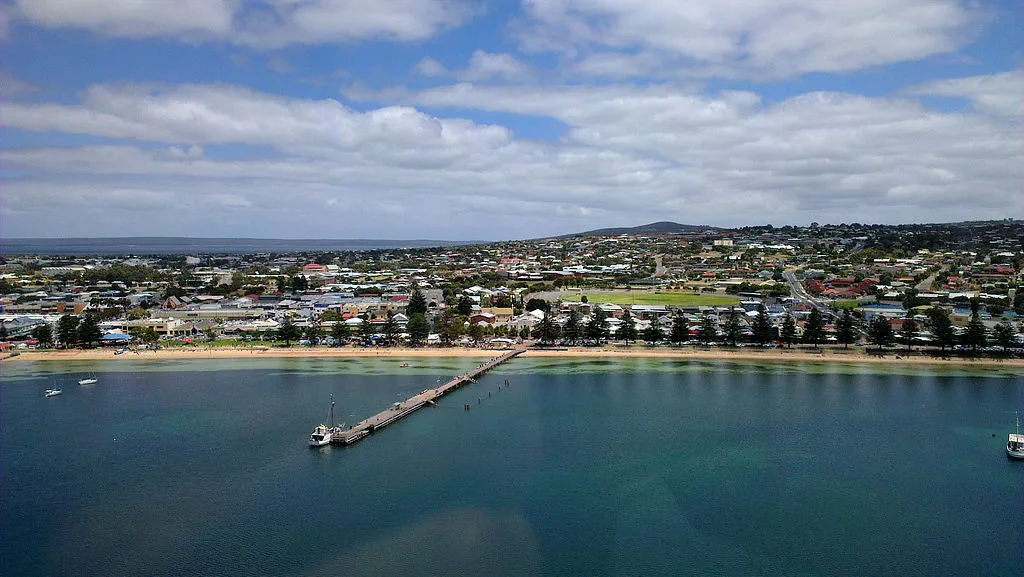 Port Lincoln is located on the Eyre Peninsula and is regarded as the seafood capital of South Australia. A lot of the things to do in Port Lincoln revolve around the water.
There are tours where you can swim with bluefin tuna, or if you're more daring, you can go shark cage diving.
Shark cage diving is probably the main attraction for travellers in Port Lincoln if you're into that sort of thing. If you're not, then Port Lincoln has lots of beautiful scenery as well!
The views across the water are amazing and there are several parks in the area nearby if you fancy a hike!
Port Lincoln is one of the more interesting places to go in South Australia, so be sure to check it out. Especially as there are some of the best beaches in South Australia further down the peninsula.
Where to Stay in South Australia
There are plenty of cheap hostels in South Australia, which is great if you're a budget-conscious traveller like myself!
As South Australia is less visited than other Australian states, the accommodation prices are a lot cheaper than you find in Melbourne or Sydney!
Travelling around South Australia, I stayed in my fair share of hostels and can offer an insight into where you should stay if you decide to visit Australia's forgotten state! Below are a few of my favourite hostels in South Australia!
| Accommodation | Location | Description | Link |
| --- | --- | --- | --- |
| Adelaide Central YHA | Adelaide | This was perhaps the best hostel I stayed in while I travelled Australia. Great facilities and an excellent social area made my stays there thoroughly enjoyable! | Book Now |
| Port Elliot YHA | Port Elliot | A spectacular hostel on the shores of the beach at Port Eliot. The facilities here are great and the views from the balconies are incredible! | Book Now |
| Port Lincoln YHA | Port Lincoln | A beautiful modern hostel that has excellent facilities with a great kitchen and a movie room! | Book Now |
| Radeka Downtown Underground | Coober Pedy | An underground hotel in Coober Pedy. Need I say more, the experience of a lifetime sleeping underground! | Book Now |
Best Time to Visit South Australia
Considering the best time to visit Australia is highly important when venturing Down Under! South Australia is no different in this regard, the weather varies depending on what time of the year you visit.
Summers in South Australia can get ridiculously hot. I remember days during January and February when temperatures reached as high as 46 degrees. This was out of the ordinary of course, with normal temperatures in the 30-degree bracket.
If you're not a fan of the heat, then this will not be the ideal time to visit for you. Otherwise, if you want the Australian sun, then certainly is the best time o visit South Australia!
The weather is milder in the months before and after summer. So, if you're not enthralled with hot summers, then visiting from September-October and March-April will be the months for you!
The weather in South Australia during the winter can get quite cold and miserable. It reminded me a lot of England, with lots of rain and grey skies.
One bonus of visiting South Australia during this time is that prices are cheaper and you can go whale watching at Port Eliot.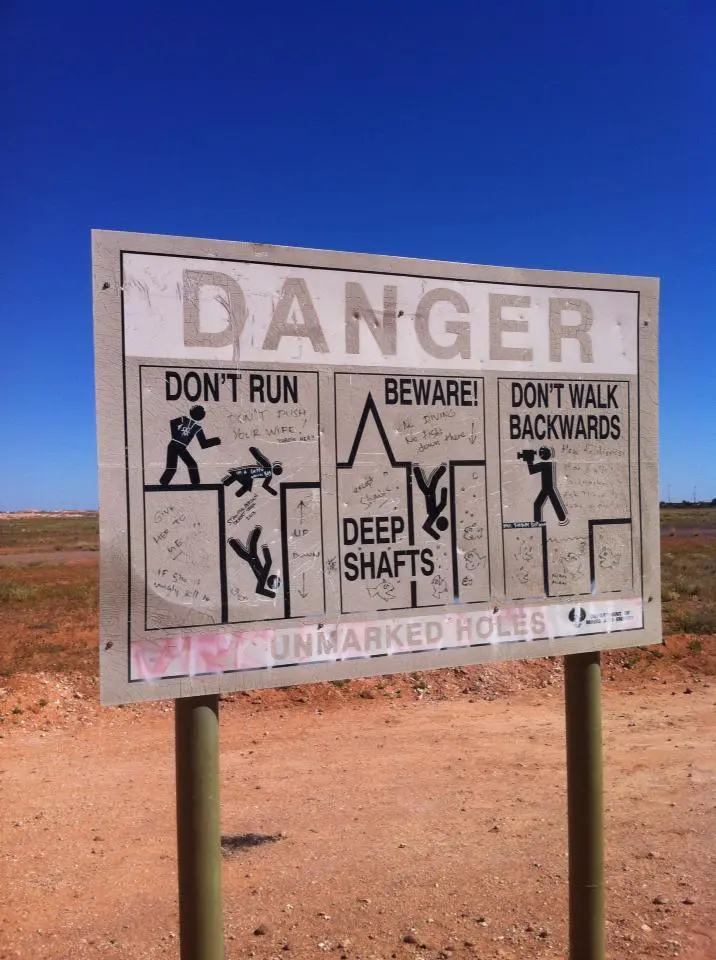 I would avoid going to South Australia during the winter months if you can, as it's much better during spring and summer. Unless of course, you want to go whale-watching!
Concluding Thoughts
Although visiting South Australia is not what most people think of doing when they travel to Australia, it should be.
The state has a diverse range of cities and landscapes to explore, as well as lots of activities to do as well! The above places to visit in South Australia offer a range of these for all types of travellers!
Have you been to South Australia? Do you agree or disagree with my list of places to see here? I would love to hear your thoughts in the comments below!
Need Travel Insurance?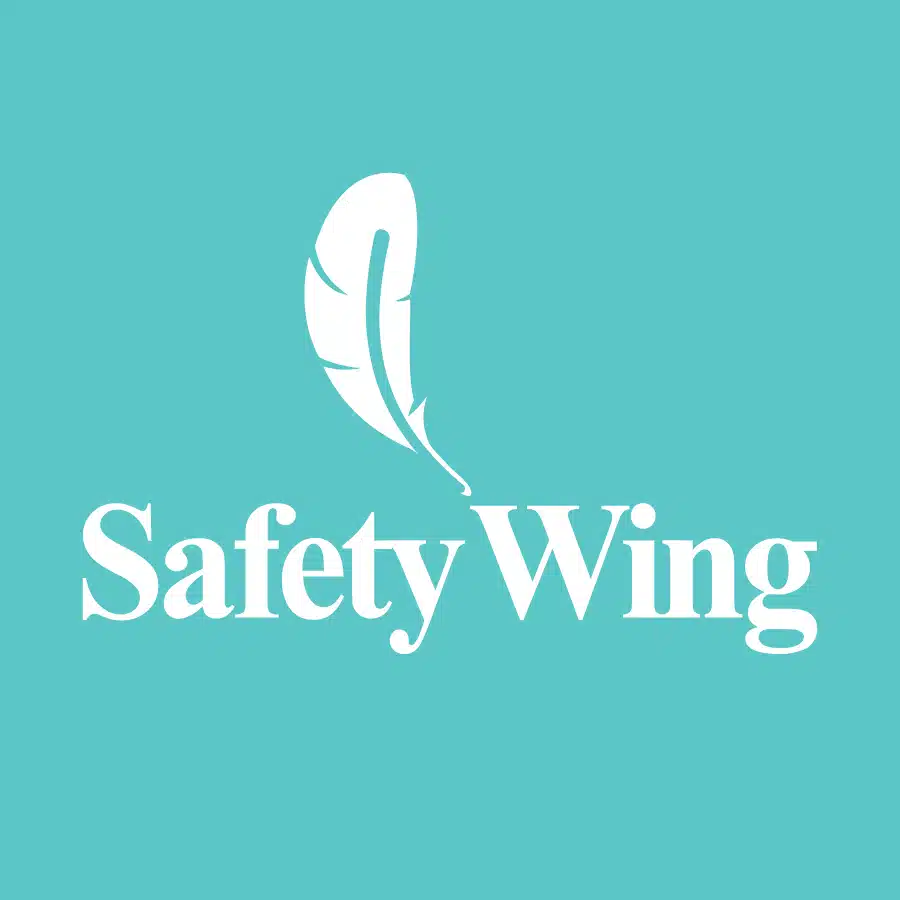 SafetyWing offers coverage that will give you peace of mind while you're on the road. If you want to protect yourself while you're on the road, then click the image to take a look at the options available to you.
Pin For Later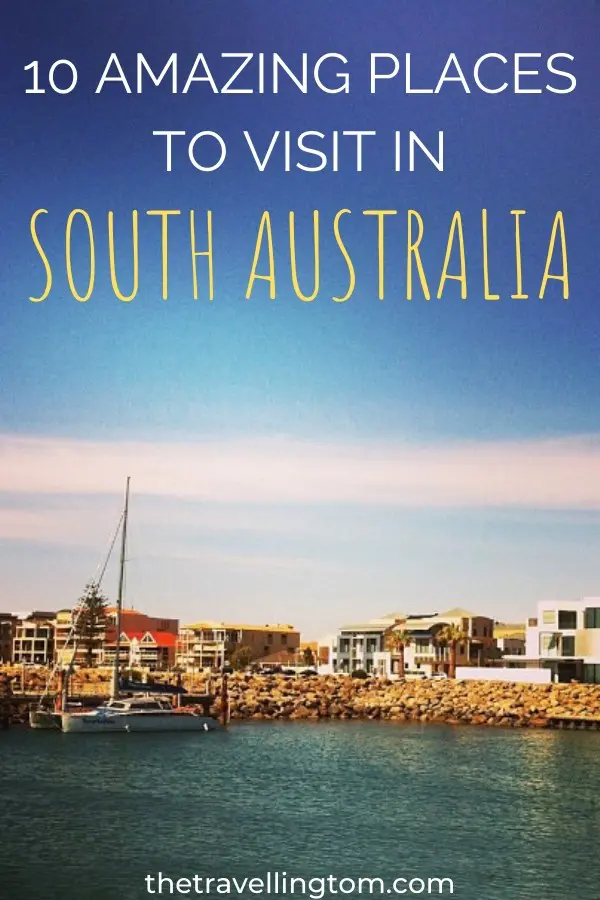 Tom is a travel addict who first left England to spend a year Down Under. Not satisfied with this, he then went to New Zealand, about as far away from home as he could get. He is now planning his next adventures in Europe and Canada while maintaining this blog. Check out the about me page to learn more!