Want to know the best places to visit in Queensland? From Brisbane to Cairns and Magnetic Island, there's no shortage of amazing places to see!
There are a lot of things to do in Queensland, as it takes in a large part of the well-trodden backpacker route of the East Coast. Golden beaches, warm weather and amazing sights are just some of Queensland's attractions!
But, there is more to Queensland than just this. You can also visit a rainforest, or check out the outback at Mt Isa.
It would be impossible to list all of the places to go in Queensland as there are just so many. I've tried to narrow this list down to the very best places and the ones I enjoyed the most when I visited!
I've given my best shot and my choices are below!
Disclosure: This article may contain affiliate/compensated links. For full information, please see our full disclosure policy.
Table of Contents
Best Places to Visit in Queensland
13. Airlie Beach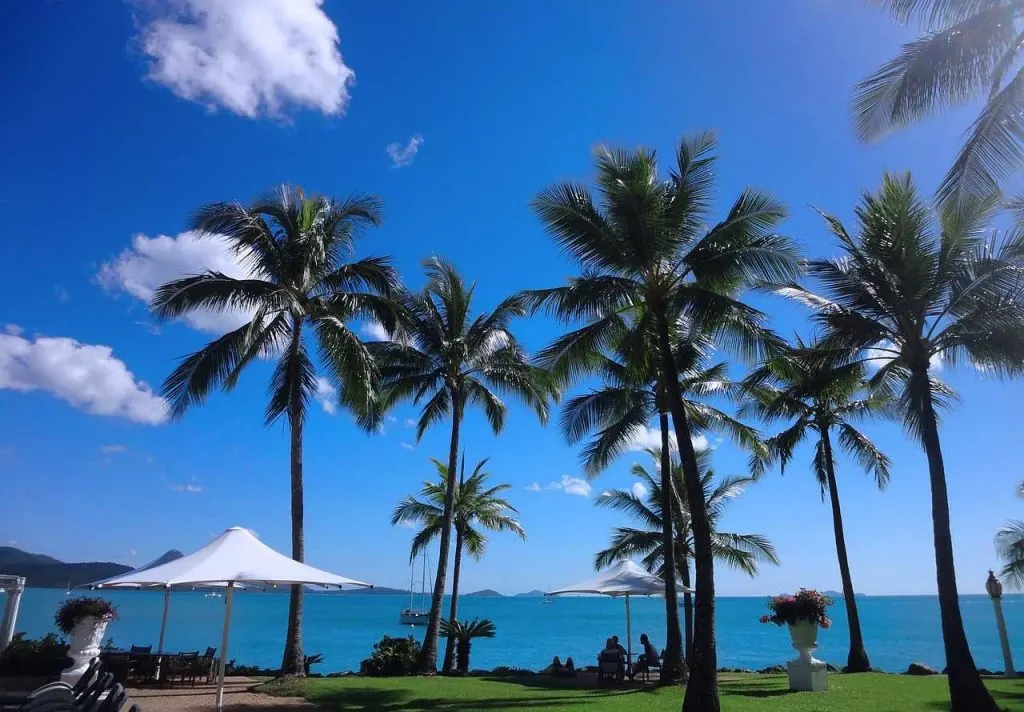 Airlie Beach is the gateway to the Whitsunday Islands, but there's more to the place than just that!
It's only small but there's quite a bit to see here! The esplanade here is great and there's a small marina-type place where you can go and relax on good days.
Of course, the main reason to come is to visit the Whitsunday Islands, and it's the perfect place to come if you're visiting Queensland!
You can also do a coastal walk which is well worth it, as there are some great views across the shoreline! Visiting Airlie Beach is a must on any Queensland itinerary!
12. Brisbane
Brisbane is the biggest city in Queensland and one of the best in Australia. Although it doesn't have a beach, there are plenty of things to do here.
You can take in the numerous museums, stroll along the river at the beautiful Southbank and check out the world-famous Australia Zoo!
One of my favourite things to do in Brisbane is climbing Mt Coot-tha. It's a bit of a trip from the centre, but the views from the top are well worth it!
Visiting Brisbane was one of my favourite memories of Australia. It's a really lively city, with great nightlife and there's always something happening!
Read more: Brisbane Travel Guide
11. Cairns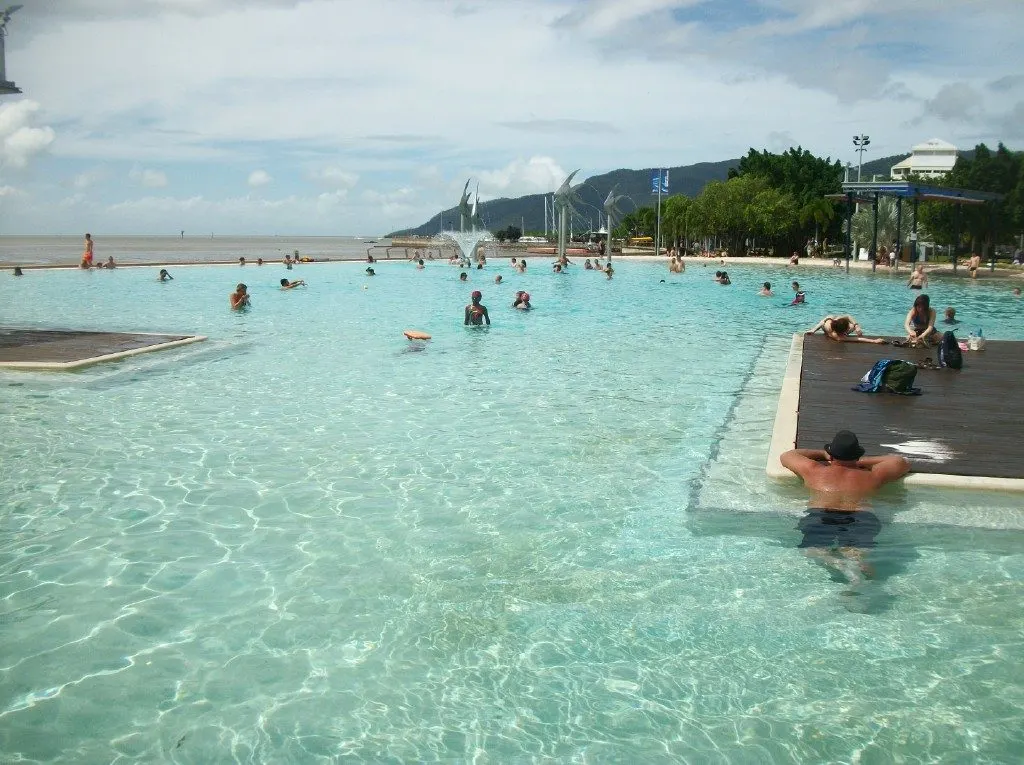 I was really excited to visit Cairns, as it was one of the places in Queensland I was really keen to see!
Unfortunately for me, I picked the rainy season to visit, which was not the best decision. Apart from one morning of sunshine, it rained for the remainder of my time there!
This confirms the importance of knowing the best time to visit Australia! If you visit Cairns outside of the rainy season, you'll find a lively city, with plenty to offer!
It's the gateway to the Great Barrier Reef and there are numerous tours you can do. The Esplanade is another great place to go as you can relax in the pools overlooking the ocean!
Cairns is one of the best places to go in Queensland provided you go during the right months! Driving from Cairns to Brisbane is an ideal way to see some of the best places in Queensland!
Read more: Backpacking Cairns
10. Cape Tribulation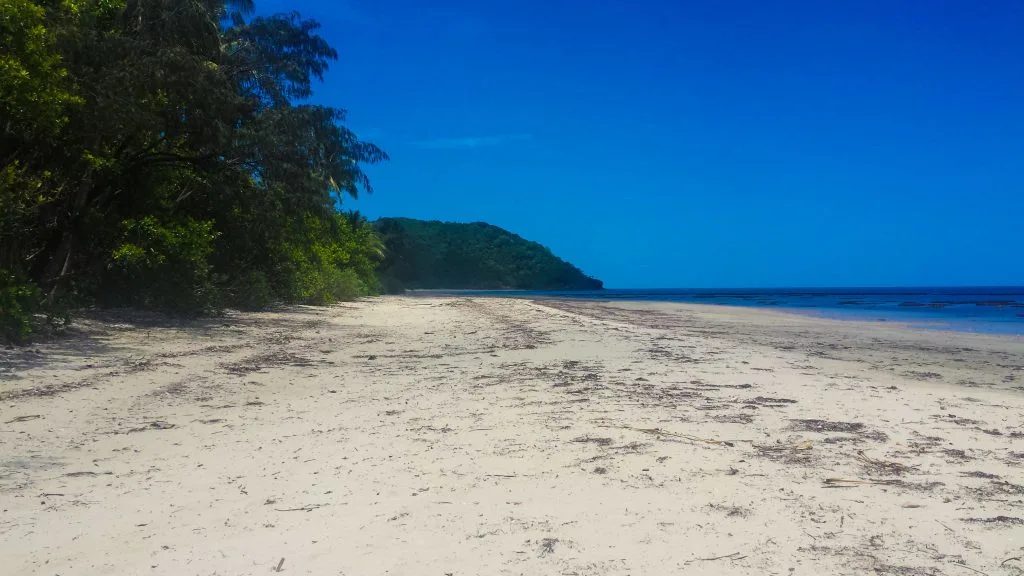 Cape Tribulation is located in the Far North of Queensland and is one of the more popular eco-tourism destinations in the area.
The Daintree Rainforest is not far from Cape Tribulation and is one of the main reasons people visit Cape Tribulation.
Its location in the Far North of the state means it's an off-the-beaten-track destination. However, it's a good place to visit as there are quite a lot of things to do.
You can go to the nearby Great Barrier Reef, which is only 19 km (12 miles) away. You can also go kayaking, horse-riding and 4×4 driving here as well!
Cape Tribulation is one of the less-considered places to see in Queensland, but it's worth a visit nonetheless!
---
You might also like:
---
9. Fraser Island
If you're wondering what to do in Queensland while you're there, you can't go wrong with visiting Fraser Island.
There's a good reason for that:
Fraser Island is the largest sandbar in the world and is not far from Hervey Bay. The island has rainforests, mangrove forests, dunes and much more! A 4×4 is needed to access the island, as it's mostly sand.
As well as having the chance to see a dingo in its natural habitat, you can also see the shipwreck of the S.S. Maheno, which is beached on the East Coast of the island! There is a wealth of things to do on Fraser Island!
If you're wondering where to visit in Queensland, then visit Fraser Island to see the diversity of nature in Australia!
8. Gold Coast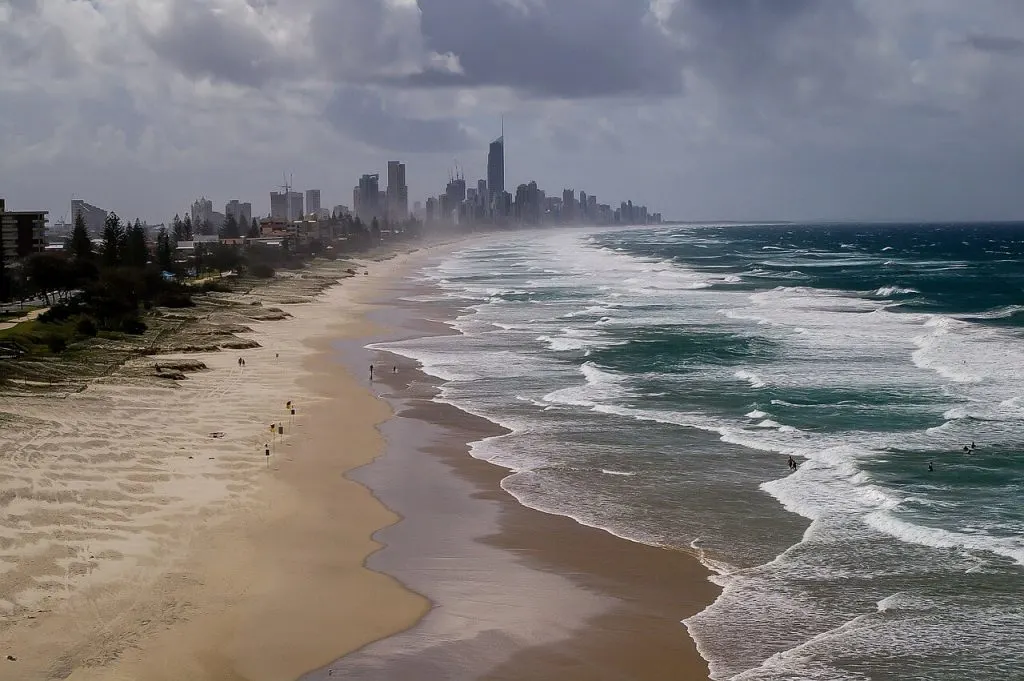 The Gold Coast has a special place in my heart, as it was the first place that I visited while travelling in Australia!
The images of sand, sun and surf captured my image of Australia perfectly! The beaches along the Gold Coast are incredible and Surfer's Paradise is well worth a visit! They are easily some of Australia's best beaches!
You shouldn't limit visiting the Gold Coast to just seeing the beaches, there are plenty of other things to do as well!
Burleigh Heads National is definitely one of the best places to go in Queensland, as the views and scenery here are stunning!
The Gold Coast may have a reputation as a party and surf hub, but there's definitely much to it than that! Do a little exploring and you'll find one of the best destinations in Queensland!
Read more: Gold Coast Travel Guide
7. Hervey Bay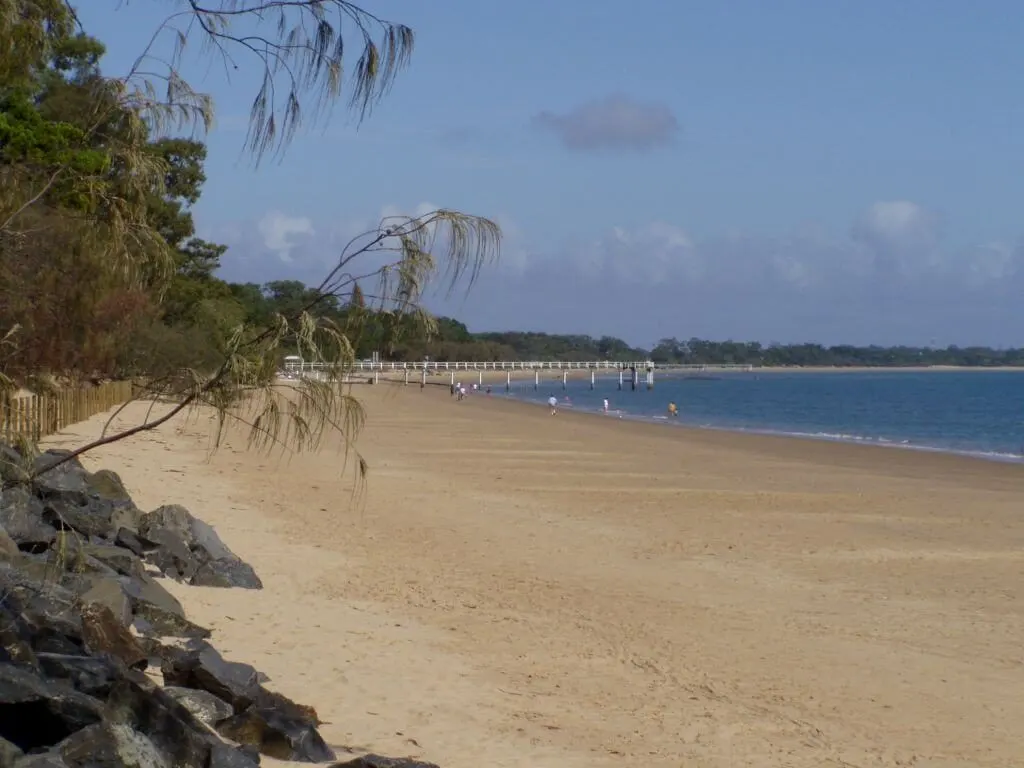 If you're wondering where to go in Queensland, Hervey Bay is one place you can't miss and somewhere I thoroughly enjoyed visiting.
I didn't really know what to expect when I visited there, as I didn't know much about the place. When I got there I found Hervey Bay to be a beautiful and very relaxing place!
There aren't a lot of things to do in Hervey Bay, but if you want to relax then it's the place for you! The beach is really long and it was great to just relax there for a few hours!
It may only be a small town, but if you visit Queensland, it's a place that you can't miss!
6. Magnetic Island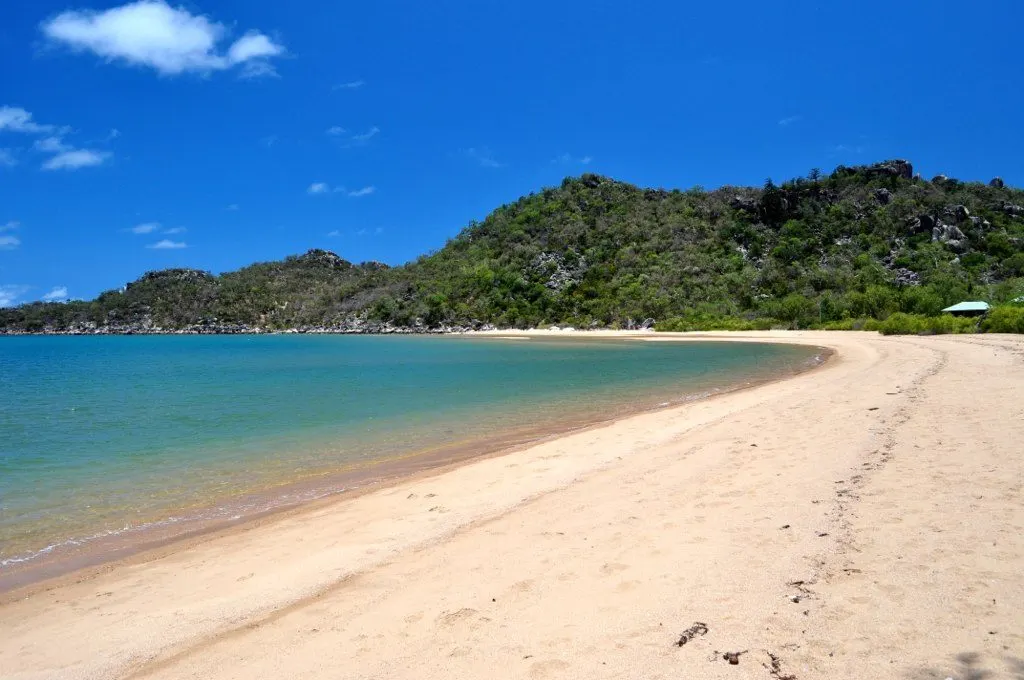 Magnetic Island is one of the best places in Queensland. The small island is located off the shore of Townsville.
One of the main reasons to visit Magnetic Island is its abundance of wildlife. The Magnetic Island National Park, which comprises 54% of the island is the main place to go for this.
You can see a variety of birds, while the sea life is very varied as well. There are also over 800 koalas on the island, should you want to get up and close personal with these great creatures!
Magnetic Island is also home to several World War II forts. The Magnetic Battery, which is an artillery battery and observation point, is one popular spot.
Magnetic Island is one of the best reasons to visit Queensland, as its natural beauty makes it a great place to go!
5. Mooloolaba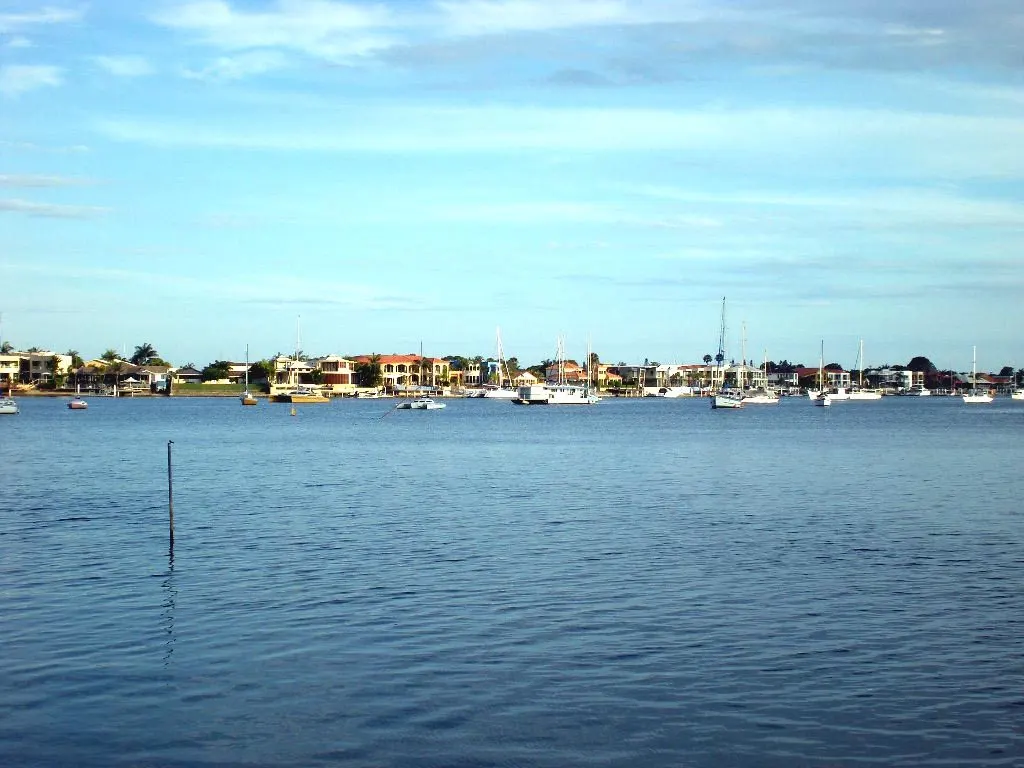 If you want to visit the Sunshine Coast, then the first place that people think of is Noosa. However, visiting Mooloolaba is something you should do as well!
It may not be one of the most well-known Queensland destinations, but it's in an interesting place nonetheless! The beach is really nice and there are some great hikes available!
Mooloolaba is a bit less commercialised than Noosa, so it's a lot quieter and more relaxing. So, if that's your style then you should definitely visit!
Mooloolaba might not be somewhere you'd consider going when you visit Queensland, but it's somewhere you should definitely go!
4. Mount Isa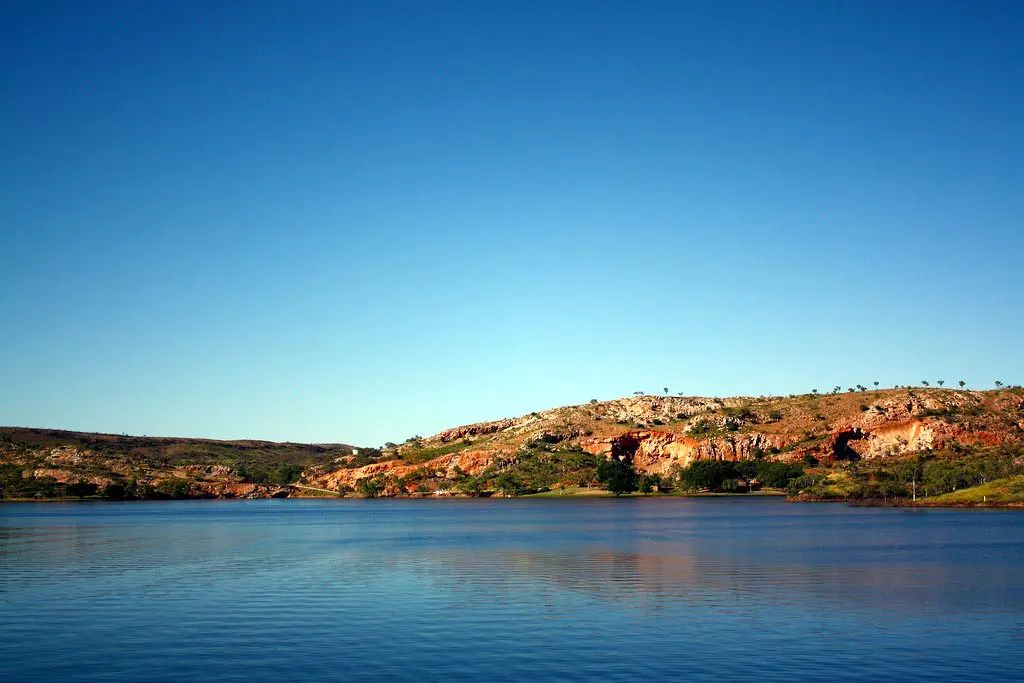 If you want to see a different side of Queensland, then going to Mount Isa is definitely for you!
Unlike the majority of the places listed on this page, Mount Isa is not on the coast of Queensland. It's actually a small city in the Queensland outback!
I didn't make it to Mt Isa when I went to visit Queensland. However, after spending time in the outback while travelling South Australia, I can say that it's worth it if you're intrigued!
The Outback shows Australia in a completely different light and Mount Isa is no different! If you're interested in weird places, then a visit to the only underground hospital in Australia is a must!
Mount Isa may not be one of the most popular places to visit in Queensland but it's an intriguing one nonetheless!
3. Noosa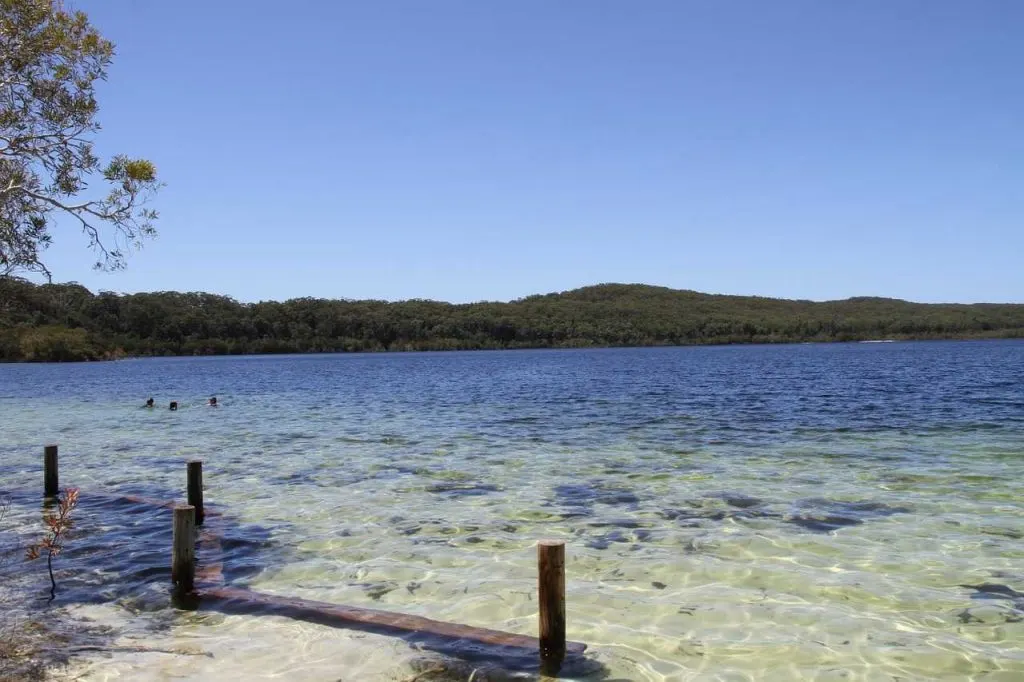 One of the best places in Queensland for a holiday is almost definitely Noosa!
Despite being a small place, it's famous for its amazing beaches. As one of the main places to visit on the Sunshine Coast, Noosa is a must if you love beaches! There are plenty of things to do in Noosa.
The beaches are great for surfing. Several surfing events have been held on the beach. It's a great place to learn surfing in Australia if you've not tried it before!
As well as beaches, you can visit Noosa National Park, which has a large population of koalas! It's only a small destination, but Noosa is one place you shouldn't miss when you visit Queensland!
2. Port Douglas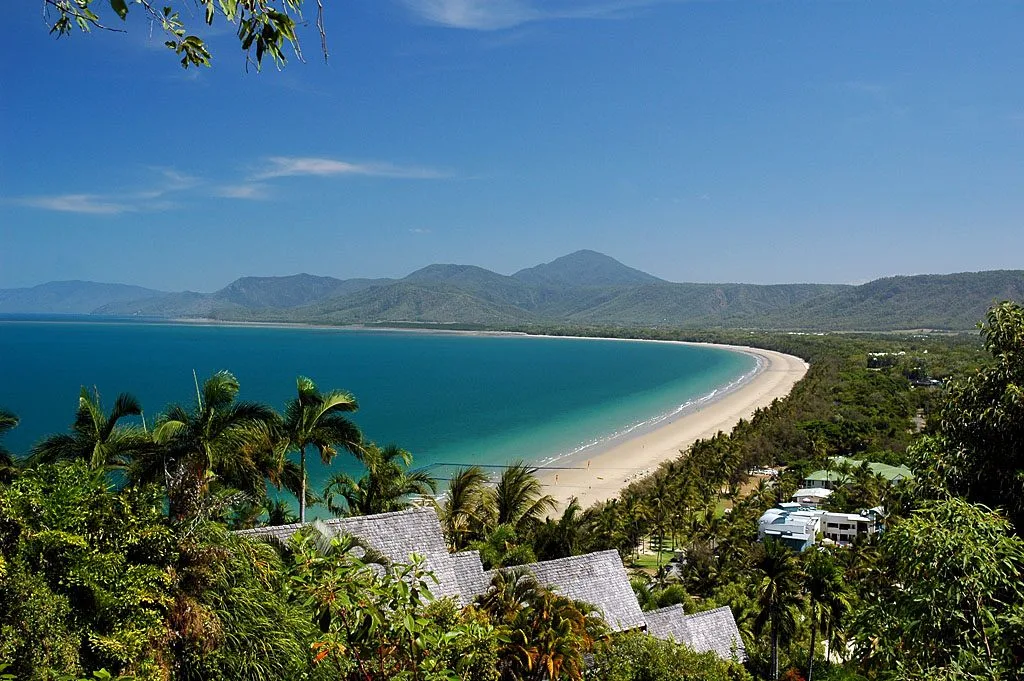 Port Douglas is a good place to go to in Queensland if you're looking for some great beaches.
It's a great location if you want to see some of the best places to visit in Queensland, as Port Douglas is close to both the Great Barrier Reef and the Daintree Rainforest.
If you want to places in and around Port Douglas, then a trip to Four Mile Beach is a must! As the name suggests, it's a long beach, which has some great views!
If you need any more reasons to visit Port Douglas, it was named the third-best town to visit in Australia by an Australian Traveller.
As good a reason as any to check Port Douglas out!
1. Whitsunday Islands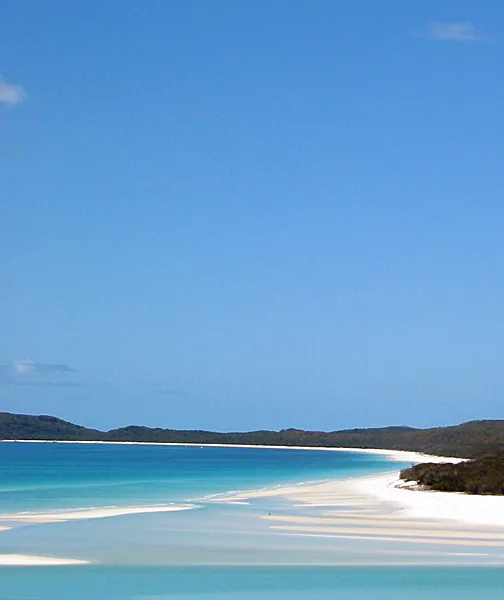 The Whitsunday Islands are one of the most popular points of interest in Queensland! There's a good reason for this!
Let me explain:
Simply put, the views across the Islands are absolutely stunning and one of the most famous landmarks in Queensland. This is the main reason that people visit, as it's just really, really beautiful!
They're not only one of the most popular places to visit in Queensland but the whole of Australia as well! The chance to see the islands while sailing around on one of the numerous boat tours is too good to pass up!
There are a lot of scenic destinations in Australia, with the Whitsunday Islands near the top of that list!
Where to stay in Queensland
Deciding where to stay in Queensland can be tricky, due to the size of the state and the sheer number of options available!
Australian hostels are some of the best in the world, and those in Queensland are no exception!
If you're backpacking in Australia, then you will be staying in hostels, as they are significantly cheaper than hotels!
There are many great hostels in Queensland. As it's quite a tropical place, a lot of them have pools, so you can relax there on a hot day! Below are a few of my favourites!
| Accommodation | Location | Description | Link |
| --- | --- | --- | --- |
| Brisbane City YHA | Brisbane | The best hostel in Brisbane. Excellent facilities, including a big TV room and rooftop pool. Spacious kitchen and rooms! | Book Now |
| Dreamtime Travellers Rest | Cairns | A lovely hostel that is more like a home! Great facilities, outdoor pool and the staff are very friendly and helpful! | Book Now |
| Flashpackers Hervey Bay | Hervey Bay | A great little hostel with great facilities, such as a spacious kitchen and living area and friendly staff! | Book Now |
| Abode Mooloolaba | Mooloolaba | The only hostel in Mooloolaba, but it's great. A lovely outdoor area, big rooms and spacious kitchen. | Book Now |
| Noosa Flashpackers | Noosa | A nice hostel a little bit out of town with great facilities and events | Book Now |
If staying in hostels is not your thing, then there are plenty of hotels in Queensland to choose from! Bear in mind, hotels will be more expensive than hostels. However, you'll have your own room and a bit more luxury!
Click here to check out the latest deals on hotels in Queensland at Booking.com
When is the best time to visit Queensland?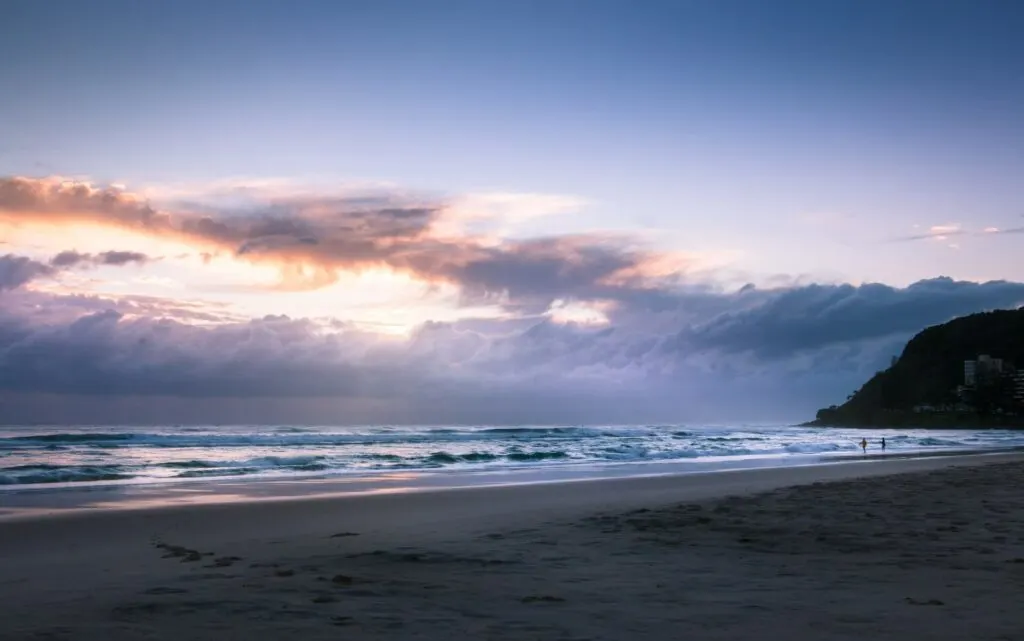 When considering the best time to visit Australia, it's important to take several things into account.
The main thing to consider is the weather, as due to the size of the country it varies a lot, even within states. Queensland's climate is no exception to this!
The Far North of Queensland is tropical and experiences dry and wet seasons. As someone that visited Cairns during the wet season, I can tell you it's not much fun, as it rains so much you can virtually do nothing!
In southern Queensland, the weather is a lot less temperamental than in the Far North. Places such as Brisbane, the Gold Coast and Sunshine Coast receive a lot of sunshine all year round.
There are occasional storms and a bit of rain, but compared to the tropical Far North, it's nothing!
The best time to visit Queensland depends on where and when you go. Prices in Brisbane remain constant throughout the year, while they go up in Cairns during the dry season and decrease during the wet season.
For the South of Queensland, there isn't really a best time to go, although temperatures will be slightly warmer during the summer months.
Visiting the Far North of Queensland is different. Almost certainly the best time to visit is during the dry season, which runs from June to October. Prices will be higher, but there will be a lot less rain!
Concluding Thoughts
As one of the biggest states in Australia, there are certainly a lot of things to do in Queensland! It does have a variety of places to see, and some of the best beaches in Australia!
Queensland is a great place for a road trip in Australia, as you can drive up the coast and explore various places! If you don't explore Queensland during your Australian trip, you're missing out!
Do you agree with my list of places to visit in Queensland? Have I missed any great places that you would recommend? Leave me a comment below, so I can see your thoughts!
Need Travel Insurance?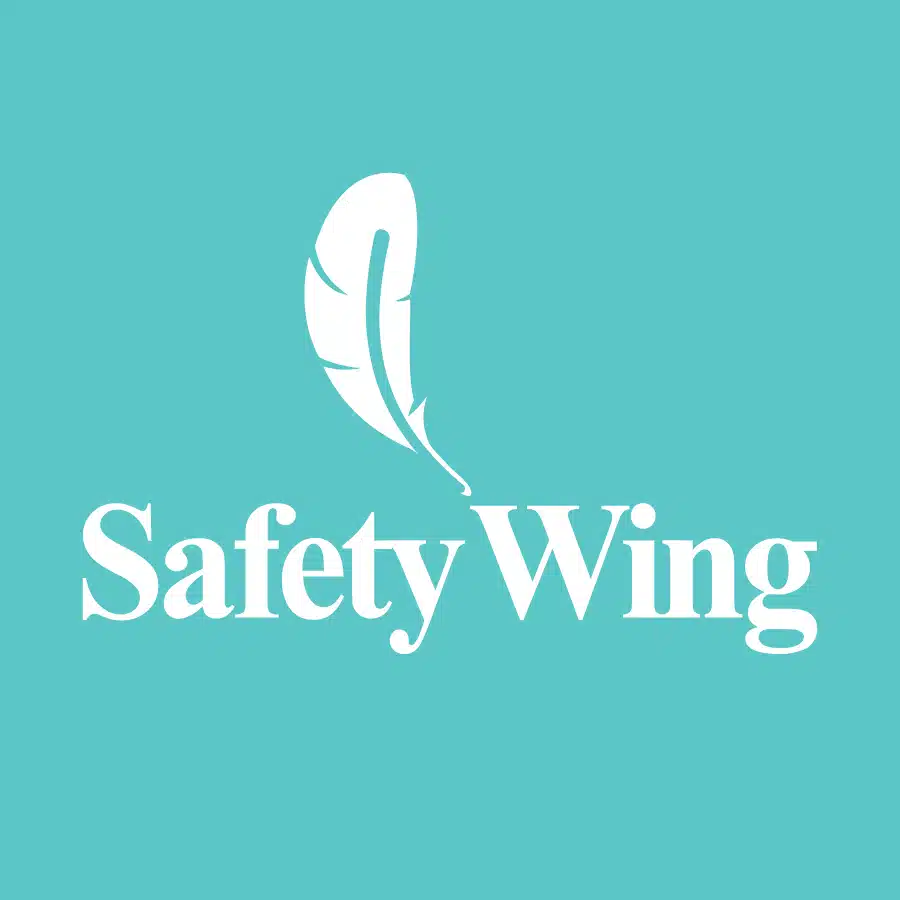 SafetyWing offers coverage that will give you peace of mind while you're on the road. If you want to protect yourself while you're on the road, then click the image to take a look at the options available to you.
Pin For Later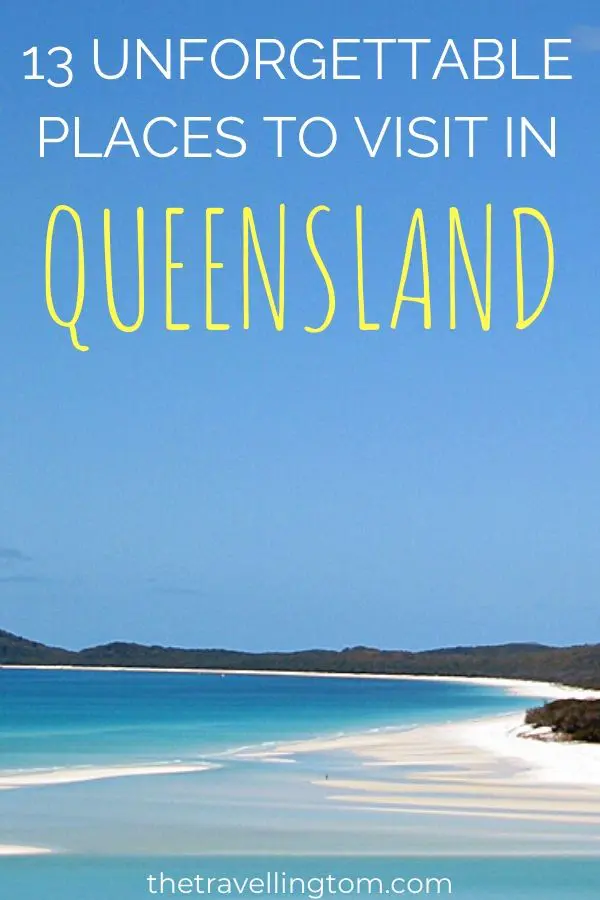 Tom is a travel addict who first left England to spend a year Down Under. Not satisfied with this, he then went to New Zealand, about as far away from home as he could get. He is now planning his next adventures in Europe and Canada while maintaining this blog. Check out the about me page to learn more!