As far as I'm concerned, you must visit Palawan.
Here's why:
It's the best of the numerous islands that make up the Philippines! I feel that it's a microcosm of what makes the Philippines great!
From the natural beauty to the amazing beach-side resorts, there are many places to visit in Palawan. It definitely has everything that is great about the Philippines!
Backpacking the Philippines without going to Palawan would be an absolute crime. There's so much to see and do, you could easily spend two weeks backpacking around and exploring everything!
Below are my 8 reasons to visit Palawan and make it part of your Philippines trip!
Disclosure: This article may contain affiliate/compensated links. For more information, please see our full disclosure policy.
Table of Contents
Reasons to Visit Palawan
El Nido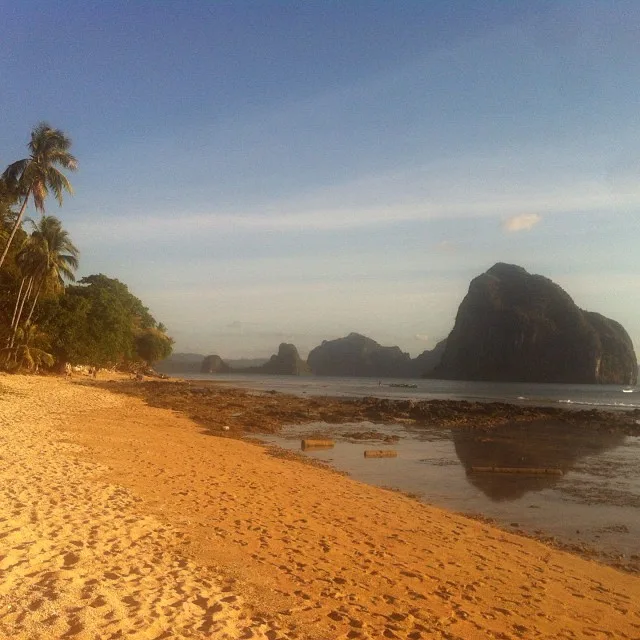 El Nido was my favourite place in the whole of the Philippines, it's one of the best reasons to travel to Palawan. It may take around 5 hours to get there by bus from Puerto Princesa, but it's definitely worth it!
The sheer beauty of El Nido is incredible, from the towering karst cliffs to the golden beaches, it's a hidden paradise. In fact, El Nido is the place that inspired Alex Garland to write his famous novel, The Beach!
Going on one of the many boat trips is a must while in El Nido to see the amazing beaches and shorelines located in Bacuit Bay. You have five to choose from, so if you stay for a while, you could potentially see all of the amazing beaches and islands in the area! You can book an island hopping tour to see some of the amazing beaches!
Visiting El Nido was the highlight of my trip to the Philippines. Here you'll see all the best parts of the Philippines in one place! If you visit Palawan but don't go to El Nido, you are missing out big time!
Puerto Princesa Subterranean River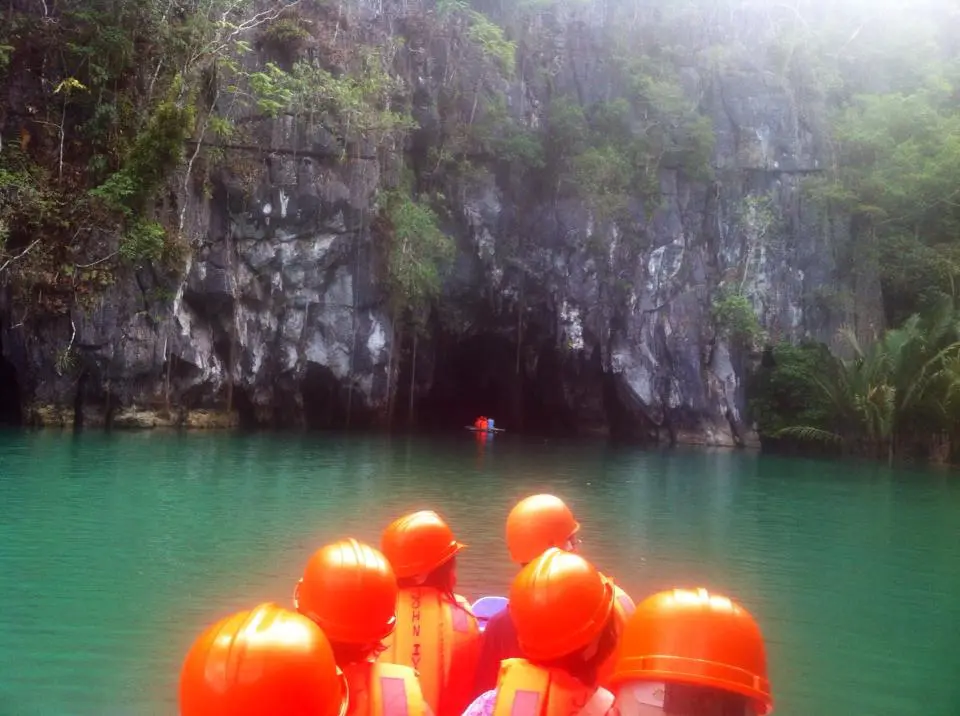 Although it's called the Puerto Princesa Subterranean River, it is actually located about two hours outside of the city near Sabang. However, that should not put you off visiting what was recently named one of the new seven wonders of the world!
Visiting the Puerto Princesa Subterranean River was one of the highlights of my time in the Philippines. The river itself is incredible with many amazing features carved by millions of years of water erosion.
The underground river is one of the main reasons people visit Palawan, as it is an incredible experience!
The trip to the river itself is amazing as well! Taking a bangka across the water to the river, you see incredible rock outcrops and shoreline before you land at the river!
World-Class Diving
Palawan has some of the best diving spots in the Philippines. Diving is not really my thing and I didn't do any while I was in the Philippines, but if you enjoy it there are plenty of sites to visit.
There are a few wrecks from the Second World War in the waters off Palawan and the water is teeming with wildlife, so there is plenty to see. There are numerous sites in Palawan for those wanting to explore the waters!
If you want to dive but have not done it before, you'll have to get your PADI. If you want to travel to Palawan to do this you should!
There are plenty of places that offer diving trips, especially in El Nido.
Spectacular Nature
For me, the best thing about Palawan is the amazing scenery that was just about everywhere I went. It took six hours to get from Puerto Princesa to El Nido, but with incredible views around every corner, I didn't care!
Palawan is in the early stages of exploiting its natural beauty. At times, it does feel like you're stumbling across a forgotten part of the world.
It's a great reason to go travelling to Palawan, as it's regularly been considered one of the world's best islands to visit!
From the sheer Limestone cliffs in El Nido to the incredible shoreline around Sabang, Palawan is full of spectacular views that take the breath away!
Puerto Princesa
The main city of Palawan, Puerto Princesa is a nice change from travelling in Manila and Cebu. The hustle and bustle that is present in both cities are not in evidence in Puerto Princesa.
As it is considerably smaller, there's less traffic and buildings. This gives you a feeling of space that is not present in the cities mentioned above.
Puerto Princesa also has a number of interesting museums related to the Second World War and the beach is only a short ride away in a taxi.
Although the spectacular scenery is Palawan's main attraction, Puerto Princesa is an interesting city nonetheless!
Coron Island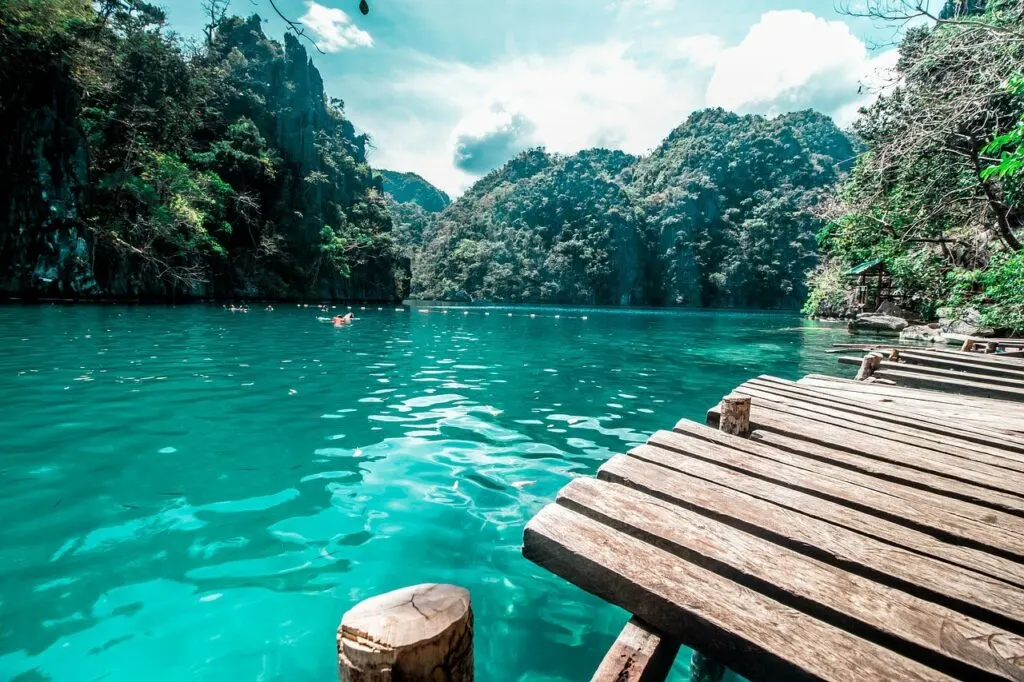 Although I didn't get to visit Coron Island while I was travelling in Palawan, it is definitely one of the best places to see in Palawan.
You have two choices to get to Coron Island. You can either fly direct from Puerto Princesa or you can take a ferry from El Nido. The ferry ride is no short journey, though, it takes around 8 to 10 hours to reach Coron. So, you have to weigh up whether you want to lose a day travelling there by boat!
Coron is similar to El Nido, in that it offers incredible views and some great beaches. There are numerous diving spots here as well. Not travelling to Coron is something I regret during my time in the Philippines.
Don't make the same mistake I did and be sure to check it out! Tara Lets Anywhere has a great solo travel guide to Coron, you should check out!
Honda Bay
Honda Bay is another place that I, unfortunately, didn't get to visit in Palawan. The bay is located 45 minutes north of Puerto Princesa and is an ideal place to visit while you are staying in the city.
You can book an island hopping tour similar to those in El Nido. You get to visit some beautiful islands and go snorkelling in crystal-clear water. As the water is so clear, it's worth investing in an underwater camera so you can capture the beauty beneath the surface!
All this costs about PHP 1,400, which is excellent value, considering you get a buffet lunch and transfer from your hotel.
If you want to see some amazing landscapes and scenery that Palawan has to offer, then Honda Bay is somewhere you want to visit.
Sabang
Sabang is the closest location to the Puerto Princesa underground river, but there are also some great things to do in Sabang besides visiting the river.
If you decide to do the underground river tour, then you will have a few hours to explore Sabang. We decided to go on the zip line here while we had a few hours spare. It is a great experience and offers some incredible views of the surrounding area!
You could also choose to spend some time on the beach, which is great. As Sabang is not the busiest place, it will feel like you have it to yourself!
Even if you're not planning on visiting the underground river, I'd still recommend travelling to Sabang for a day or two. The area is beautiful and it is a great place to relax and the incredible views!
Best Time to Visit Palawan
As a tropical nation, the best time to visit the Philippines is extremely important. The country is prone to Typhoons and as it's an island nation, that can mean some places are more in danger than others!
Palawan is somewhat shielded from the worst effects of typhoons, as it's the furthest west of all the island chains that make up the Philippines. However, you can still get the remnants and a lot of rain afterwards!
Undoubtedly, the best time to visit Palawan is during the dry months which run from October to mid-June. As the name suggests, there isn't a lot of rain and the temperatures are consistently high as well.
The rainy season makes up the remainder of the year from mid-June to September. It would make sense to avoid this period, as there will be a lot of heavy rain and you won't be able to experience everything when you visit Palawan!
Concluding Thoughts
These reasons only scratch the surface of why you must visit Palawan. There are plenty of things to do in Palawan. You could easily spend two to three weeks travelling around Palawan, as there's so much to see and do here!
My advice would be to schedule your trip to the Philippines around Palawan and try and see as much as you can. You won't regret it!
Need Travel Insurance?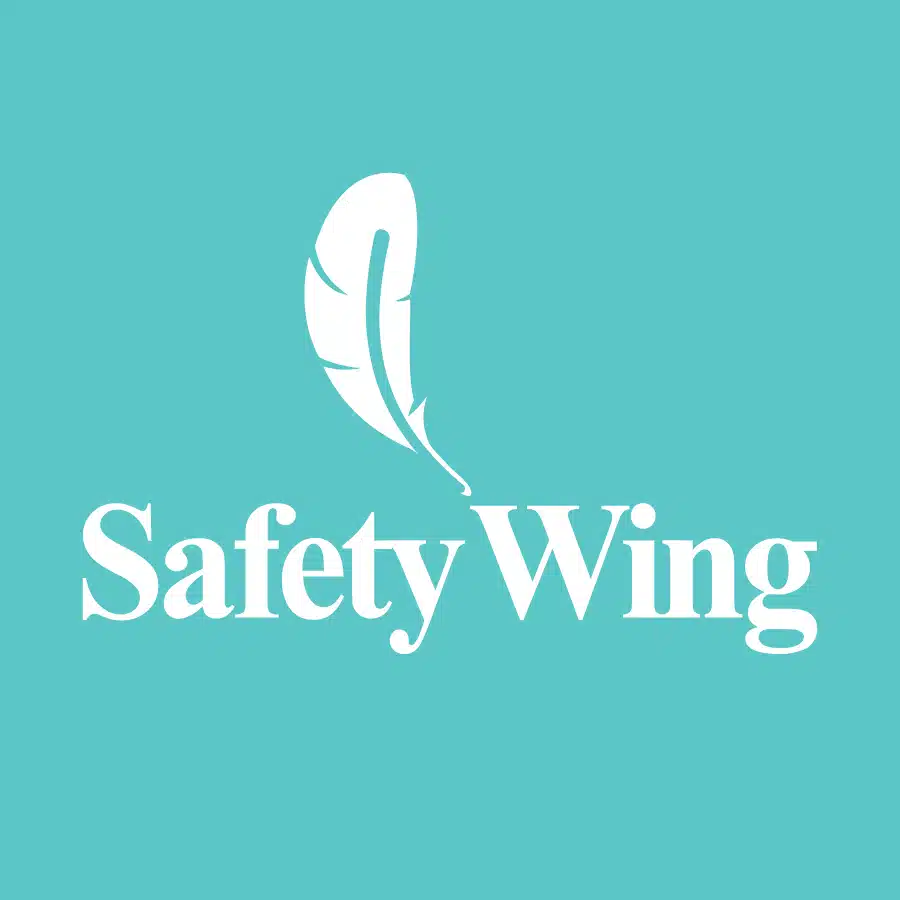 SafetyWing offers coverage that will give you peace of mind while you're on the road. If you want to protect yourself while you're on the road, then click the image to take a look at the options available to you.
Pin For Later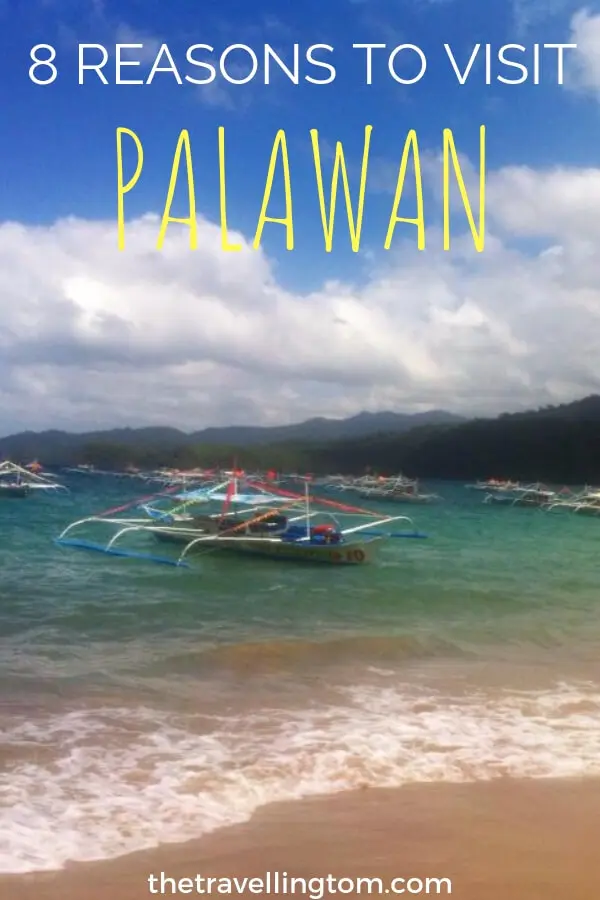 Tom is a travel addict who first left England to spend a year Down Under. Not satisfied with this, he then went to New Zealand, about as far away from home as he could get. He is now planning his next adventures in Europe and Canada while maintaining this blog. Check out the about me page to learn more!