With so many places to visit in Finland, it's hard to know where to start. Finland might not be the most visited destination in the world but there's much more to see than you might think.
Finland is the oft-forgotten sibling in Scandinavia. While the other Nordic countries, Denmark, Norway and Sweden get all the attention, Finland is left in the corner. This is a shame because if you visit the country you'll be blown away by what you find.
The capital Helsinki is a fascinating place to visit. With its mix of modern and classical buildings. Smaller cities such as Espoo, Tampere and Turku have their charms too.
The beauty of the country comes to the fore when you get out of the big cities and into Finnish nature. Lapland, in the Arctic Circle, is stunning and gives you a chance to see the northern lights. While the scenery in Lake Saimaa is some of the best you can find anywhere in Europe.
This list contains many of the amazing places in Finland you can visit. Some are well-known, others less so, but all are worth visiting!
Best Places to Visit in Finland
You might think there aren't many places in Finland worth visiting aside from Helsinki.
Well, you're wrong!
Finland may not be the most visited place in Europe or the world for that matter. But, it's home to fantastic spots. Perhaps the best thing about the country is its unspoiled nature.
As it doesn't receive a lot of tourists from overseas, a lot of the places listed below are free from the hoards of tourists you might find in other countries.
The places to visit in Finland I've listed below range from the obvious to the not-so-obvious and the downright adventurous. All of them should be included on any Finland bucket list and will leave you entertained and spellbound!
Helsinki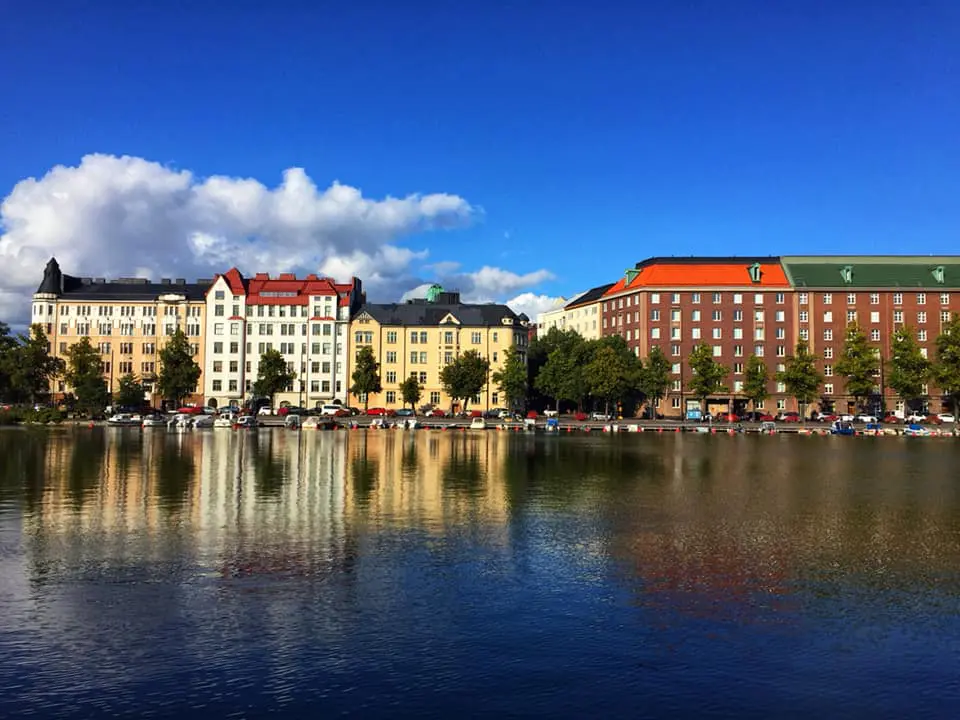 As the capital city of Finland, you're highly likely to visit Helsinki while you're in the country. Even if you plan to visit other parts of the country, you should reserve some time to check out Helsinki.
It's an interesting city and there's a lot to see. One of the main sights is the impressive cathedral, which was built in the 19th century as a tribute to Tsar Nicholas I when Finland was under Russian occupation. It's a stunning building and even more beautiful inside than out.
As well as the cathedral, you can check out Suomenlinna, a UNESCO World Heritage Site, which used to be a fortress and was used as an active submarine base during World War II.
The National Museum of Finland, where you can learn more about Finnish history, the Natural History Museum and Helsinki's Market Square, where you can buy a variety of food and drink and admire the beautiful views!
3 days in Helsinki is a good amount of time to see everything in the entire city. It's not the biggest city, but it's one with plenty of charm!
Tampere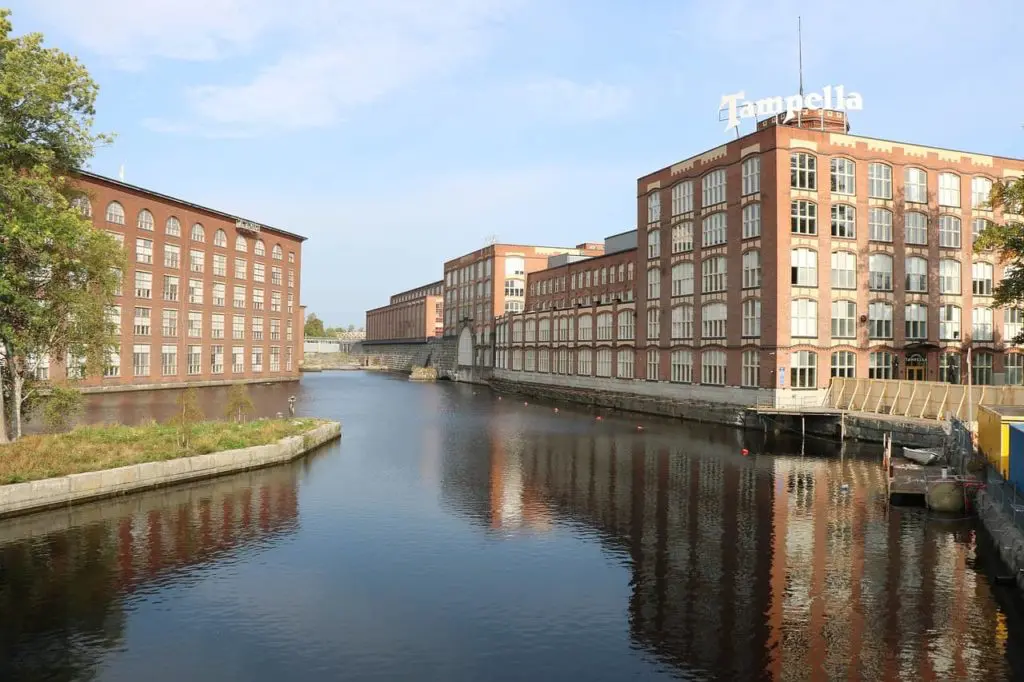 Tampere is the second-largest city in Finland and has a lot to offer the intrepid traveller.
Finland has a lot of underrated cities. Tampere is one of them and ranks among some of the best places in Finland, with one reason being its vibrant city life.
You'll find a lot to do in the city center. You can visit the Amuri open air park, Pyynikki Park and climb up the observation tower for some fantastic views of the city and beyond.
The city has several museums which you should check out. The Vapriikki Museum and Lenin Museum receive top billing. But, the most interesting is the Moomin Museum, which looks at the history of the cult TV series.
You can also check out the Finnish hockey hall, which will tell you all about the history of ice hockey in Finland, one of the most popular sports in the country.
If you want to visit a city outside of Helsinki and in the interior of the country, Tampere is the place to visit!
Turku
Turku isn't the most well-known place in Finland, which is a surprise as it's the oldest city in Finland and the former capital.
Despite its small size, there are still plenty of things to do in Turku. One of the best you can do is go on a cruise around the Turku archipelago in Southern Finland.
Over 20,000 islands can be found in the archipelago in the Baltic Sea, which can be reached by a combination of walking, cycling or by boat.
It's an area full of natural beauty and well worth exploring on a sunny day! As well as this, you can visit Turku Castle, which was built in 1280 and learn about the region's history.
One of the best things you can do is take a walk along the River Aura in the city centre. It's a scenic walk along the cobblestone streets where you'll find a wide range of cafes, shops and restaurants along the way which you can stop off at!
You can also check out the Sibelius Museum, which is a museum of music named after the Finnish composer, Jan Sibelius. It's located next to the cathedral and not far from Turku Castle and has a collection of 1800 instruments from around the world!
Savonlinna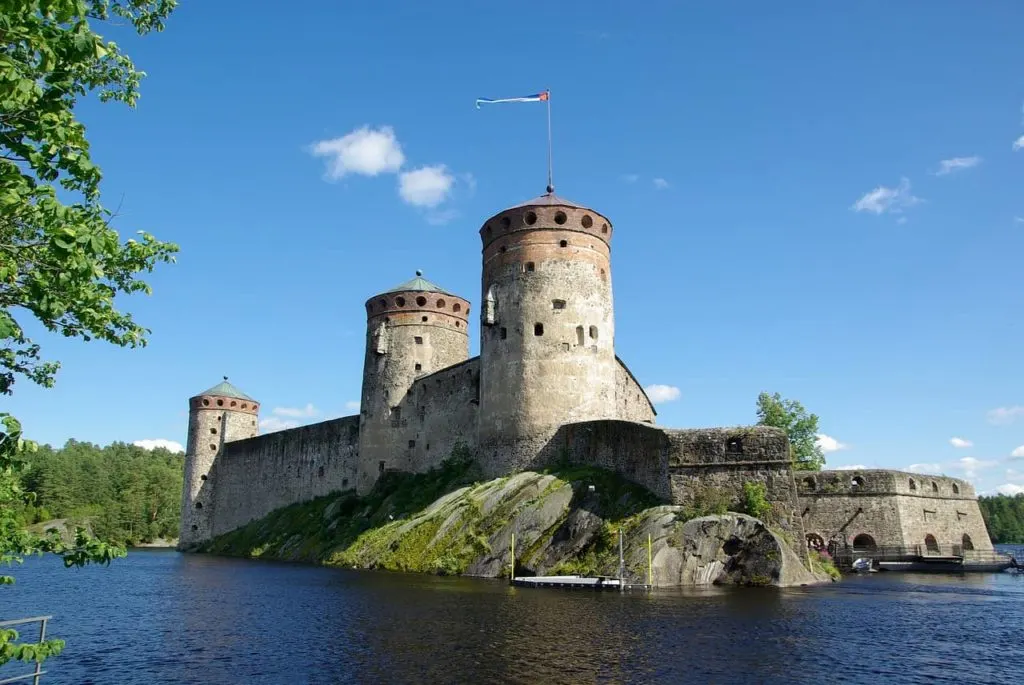 Savonlinna is a city located in the heart of the Saimaa Lake region in eastern Finland. It's one of the most beautiful places to visit in Finland for a variety of reasons.
The city is wedged between the lakes of Haapavesi and Pihlavesi, and it's this geographic feature that adds to Savonlinna's beauty. You can see water and green banks for as far as the eye can see.
There are also some interesting attractions in Savonlinna. Olavinlinna Castle is one of them. It's built on an island, adding to its dramatic look and was built in the 15th century to repel Russian and Danish invaders.
A quirkier place to check out is Kerimäki Church, in the neighbouring village of Kerimäki, which is one of the biggest wooden churches in the world.
If you're a fan of classical music, you need to visit when the Savonlinna Opera Festival is on. It's held every year in Olavinlinna Castle.
Porvoo
If you're in Helsinki and looking for places to visit close by, Porvoo is a good place to head to.
The medieval city is stunning and only a short train ride away from the capital. If beautiful wooden buildings are your thing, Porvoo is one of the best places to visit in Finland for architecture buffs.
You'll find cobblestone streets, wooden houses and red riverside houses on the shores of the Porvoonjoki (Porvoo River).
All of which exemplify the beauty of Finland's second-oldest city and one of its few remaining medieval ones.
Porvoo is a nice change from the hustle and bustle of Helsinki and will transport you back in time as you wander its charming, narrow streets!
Rovaniemi/Santa Claus Village
One of the most well-known places in Finland is Lapland. What's not as well-known is the capital, Rovaniemi. If you want to visit Lapland, Rovaniemi is one place you'll end up visiting.
It's a winter wonderland, and technically, the home of Santa Claus! What better reason than to check out Santa Claus Village and visit Rudolph too! You can go on reindeer sleigh rides, which is perfect if you visit Santa Claus Village with kids.
On a more serious note, Rovaniemi offers a lot for the intrepid traveller. It's a winter resort located inside the Arctic Circle, so it will be freezing cold during winter but also very beautiful as you'll be able to see the northern lights.
You can visit the Oulanka National Park and go skiing in Pallas-Yllästunturi National Park, although this is around 200km from the town.
But perhaps the best thing about Rovaniemi is it's an excellent place to witness the Northern Lights, which even trumps meeting Santa Claus!
Saariselkä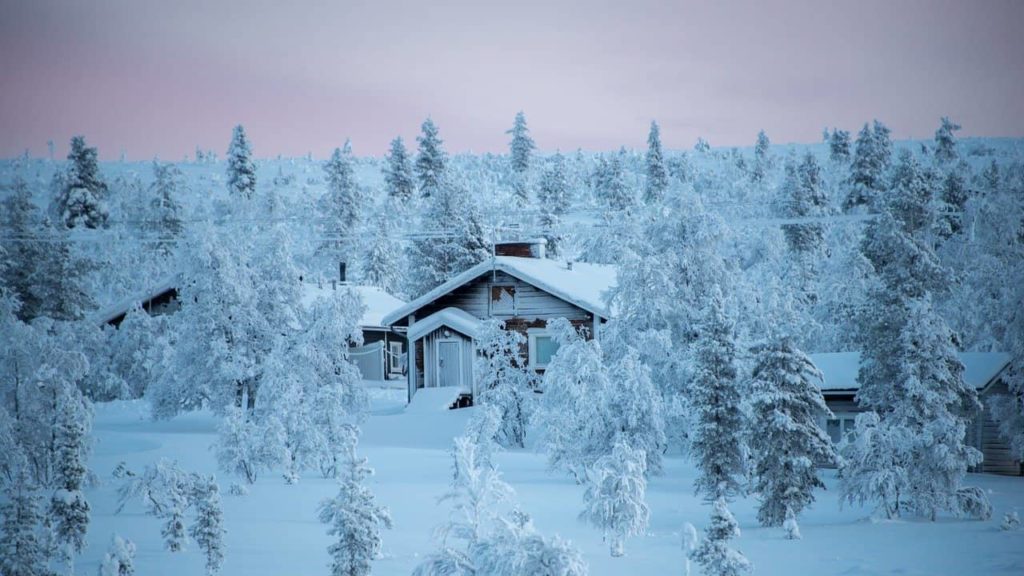 If there's one place you have to include on your Finland bucket list, it's Saariselkä.
Why?
Well, it's one of the best places to visit in Finland in winter for a start. Saariselkä is located in Finnish Lapland which means you can see the northern lights in winter.
When you visit you have the option of staying in an igloo with a glass roof. So you're sleeping under the stars. Sounds like the stuff of dreams right?
That's not all. You can also Urho Kekkonen National Park and the Sami Cultural Centre to learn more about the indigenous people of the area. The centre is an hour away and worth checking out.
Espoo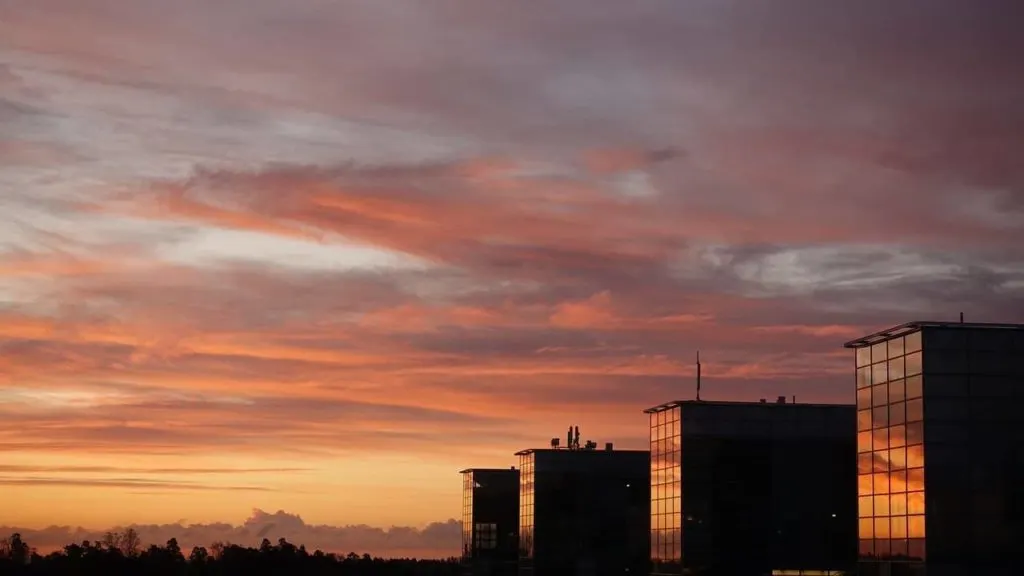 Espoo is the second-largest city in Finland, located a short 30 minutes from Helsinki.
As you'd expect, there are plenty of things to do here in what is one of the best cities in Finland to visit. If you love being outdoors, you'll be delighted to know there are a whole host of activities you can do.
You can go cycling, hiking and even play disc golf! If that's not extreme enough, you can take a dip in the ice-cold water. This is a classic Finnish ritual after being in the sauna and you can do it if you're near any lake.
You can also take a boat trip to see some of the 165 islands in the vicinity of Espoo. You'll find plenty of water sports around these islands and you camp on the islands too if you're feeling adventurous.
If that's not enough, the Archipelago national park is close by and will allow you to to do all of the above and see some of the scenery in the Finnish part of the Baltic Sea.
Nuuksio National Park
If you want to get into the outdoors in Finland, Nuuksio National Park is the place to go. There's so much to do here, you won't run out of things to do in a hurry!
You can do everything from swimming in the lakes, hiking in the trails throughout the park, fishing, camping and skiing during the winter.
The best thing about Nuuksio?
It's located within Helsinki's metropolitan area. This means you can hop on public transport and get there without much difficulty. This is why it's one of the best places to visit in Finland and one of the most popular national parks.
You can access this outdoor wonderland within easy reach of the country's busiest city. If you're in the country for a while, schedule a day trip from Helsinki to Nuuksio.
You won't regret it!
Vaasa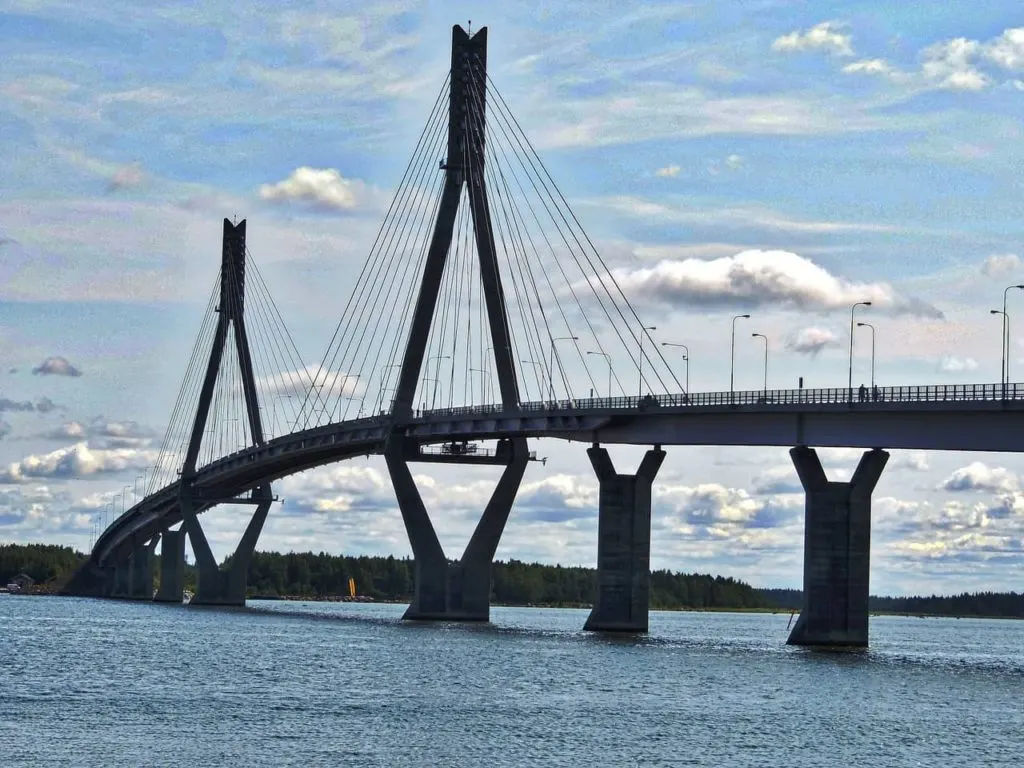 Vaasa is a city on the west coast of Finland and of the lesser-known spots in the country.
Considering what you can do in the city it's surprising it's not more well-known. The 400-year-old city is a colourful and vibrant place with lots of cultural and natural delights to discover.
One of the best things you can do while you're there is to visit the old town, known as Vanhan Vaasa. It's an unusual spot as the town is completely in ruins due to a devastating fire in 1852.
A sight you won't miss in the city is the Replot Bridge. At 1,045 meters long, it's the largest bridge in Finland and worth checking for the views it offers.
You can also visit the Bragen outdoor museum, which is an open-air museum.
It's similar to the Skansen Museum in Stockholm and displays various items from the late 19th century and the Tikanoja Art Museum, which showcases local art and modern art.
Hanko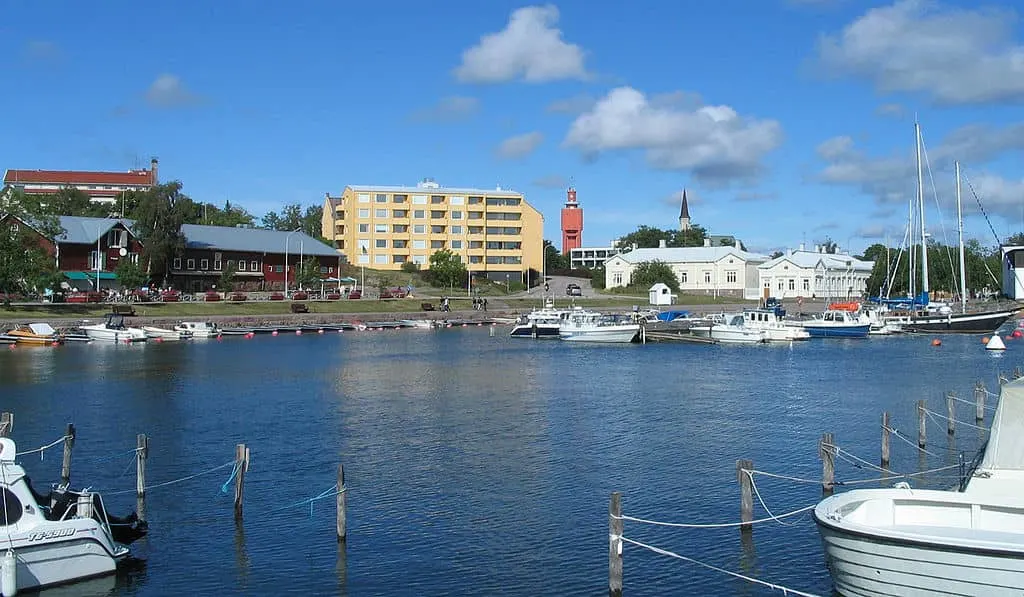 Hanko is a charming town 130 km (80 mi) west of Helsinki. It may only be a small town but there are some good reasons to check it out.
Let me explain:
Hanko is home to 30 km (18.6 mi) of sandy beaches. Finland may be better known for Lapland and reindeer, but it has some great beaches too.
Hanko is an ideal place to visit from Helsinki on a hot summer's day and chill.
If you need a dose of adrenaline or relaxing at the beach isn't your thing, you can head to the Tulliniemi Nature Path. You'll find plenty of trails and some beautiful sights too.
Lake Saimaa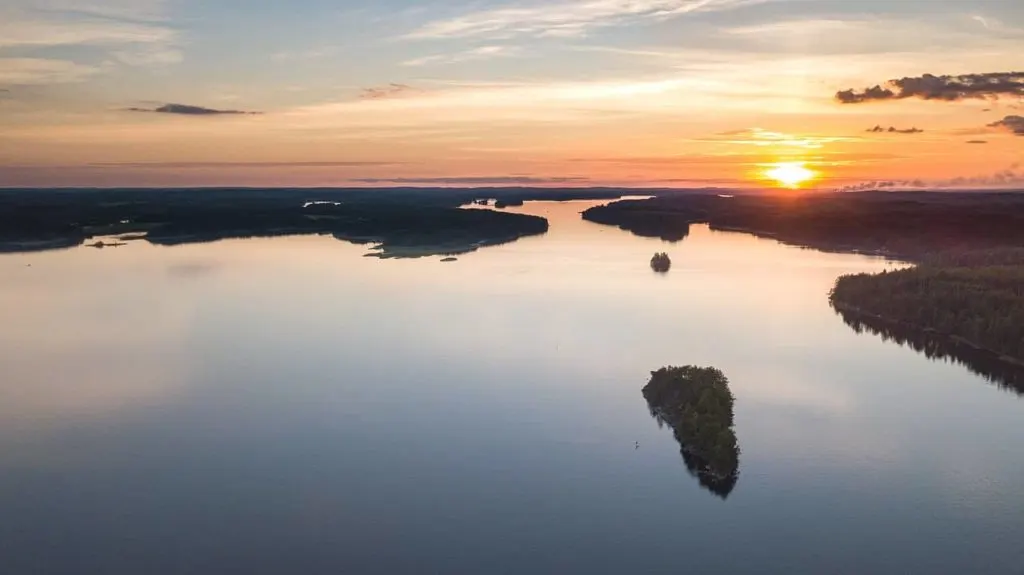 Saimaa is the largest lake in Finland and at 4,400 square kilometres (1,700 sq mi), the fourth-largest freshwater lake in Europe.
One of the most interesting facts about Finland is that Saimaa is one of over 180,000 lakes in the country!
As you can imagine, this is one of the most scenic places in Finland. The stunning scenery here is on another level. There are plenty of things to do too as the lake is located in the Kolovesi National Park.
You can go kayaking, or take a boat trip to explore the lake and the places around it such as Savonlinna.
You can go fishing on the lake too, or tackle the 24 km (14.9 mi) long Elsa Heporauta trail, which isn't for the faint-hearted.
Another place to check out is the nearby Linnansaari National Park, which is stunning.
With so much to do, it's no surprise Lake Saimaa is one of the best places in Finland and should be on every traveller's itinerary while backpacking Finland.
Lahti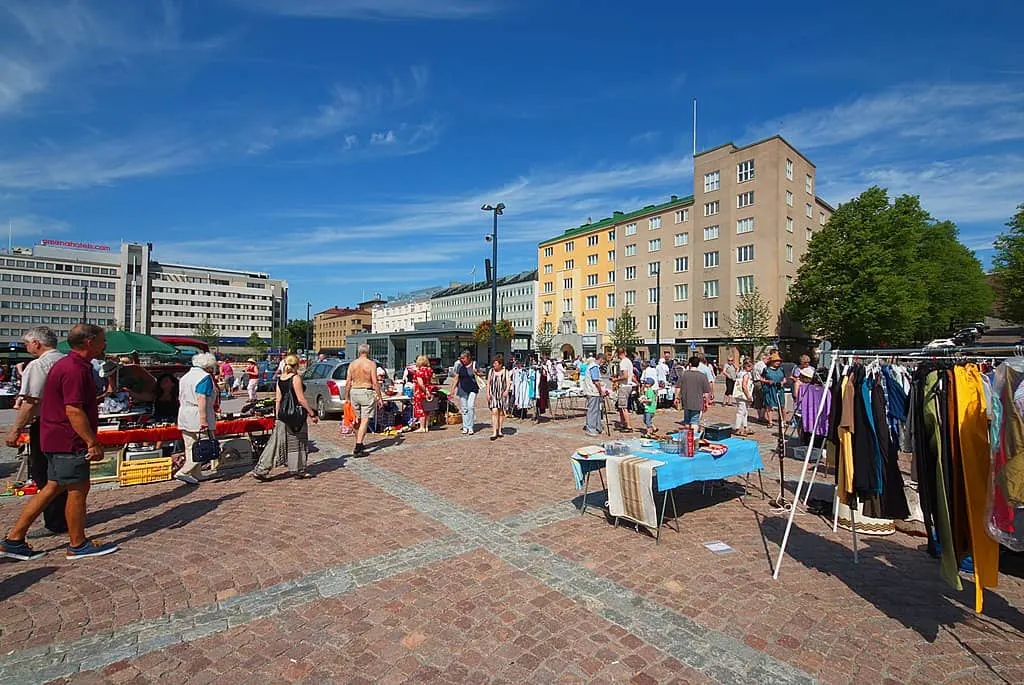 Lahti is another one of the many cities in Finland which don't get a fair hearing. It's a charming city in south central Finland which deserves to be more widely known.
The city is located 100 kilometres (60 mi) northeast of Helsinki. If you fancy a trip away from the capital, you can hop on the train or rent a car and be there in no time.
An interesting fact about Lahti is that until 1870, the city wasn't much more than a backwater. It was after the development of the Riihimäki–Saint Petersburg railway that it became a bigger and bigger city.
This means a large portion of the city is new, such as the harbour area. This is the city's 'summer living room' and has a range of bars, restaurants and public spaces for you to enjoy.
If you want something more adventurous and outdoorsy, you can head to the Lanu sculpture park. It's home to 12 sculptures by Finnish artist, Olavi Lanu in an easy-to-walk loop. The sculptures are intriguing and the location they're set in is beautiful.
Halti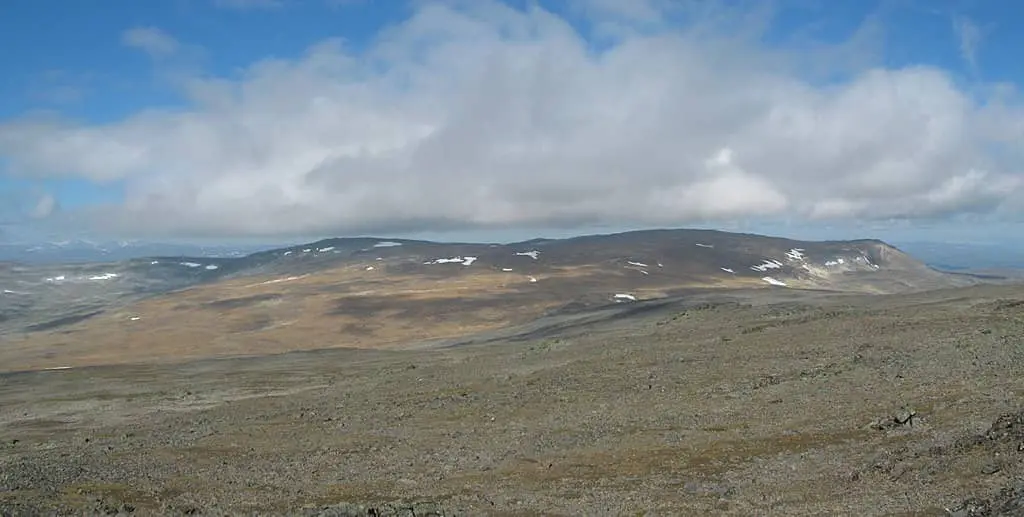 If you're looking to visit a place in Finland that's on the adventurous side, Halti is the place to go!
Halti is the highest point in Finland at 1,316 m (4,318 ft). It's located in northern Finland near the Arctic Circle, on the border with Norway.
This isn't the easiest route to hike or the easiest place to get to. Halti is in the Arctic region, and the hiking trails are long depending on where you start.
Its location means the time of year you go is important. It will be dark most days in winter and while you'll be able to see the northern lights, hiking will be a challenge. While you'll have to contend with almost 24-hour sun in the summer.
There's a 55 km (34 mi) trekking path from Saana, Kilpisjärvi to Halti if you want to start the hike in Finland. An easier route is if you start from Birtavarre in Norway. This route only takes 6 km (3.7 mi) to reach the summit.
The rocky terrain and remote location of Halti make it hard to hike and reach. If you're feeling adventurous, it's a great place to visit. Otherwise, it may be one to leave off the list!
Lemmenjoki National Park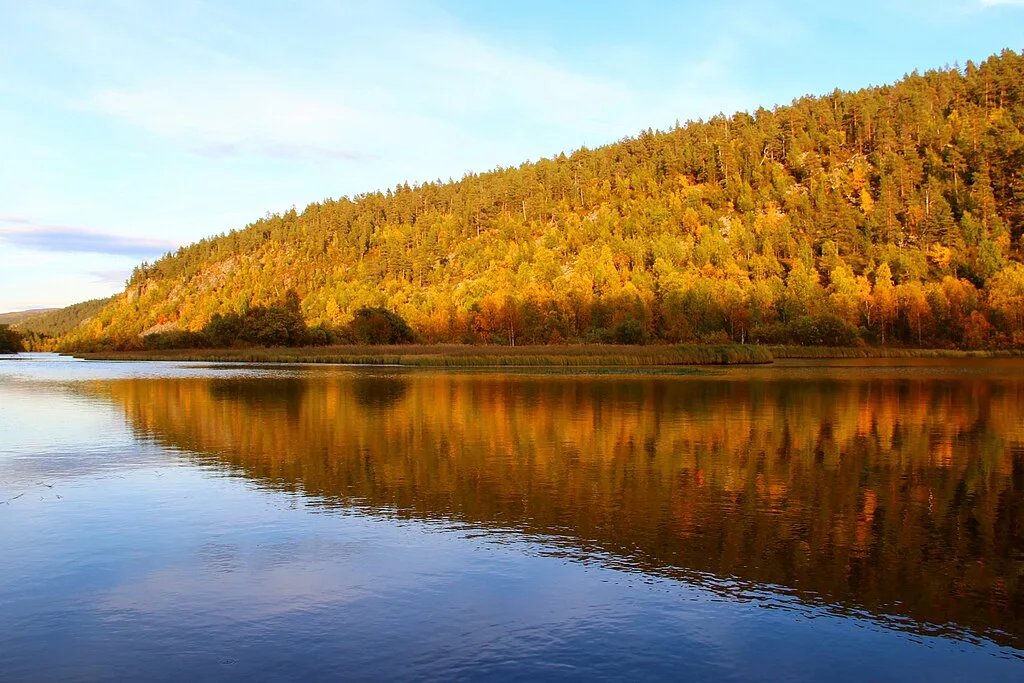 Lemmenjoki National Park is located in Northern Finland in the region that's home to the indigenous Sami people and not far from the Russian border.
It's a brilliant place to see the northern lights in winter, and you'll be able to experience the midnight sun if you visit during the summer.
As it's a national park, you'll find plenty of walking trails, which will allow you to explore the beauty of Finnish Lapland.
Lemmenjoki National Park is the largest in Finland and is a brilliant place to visit if you want to experience the outdoors in Finland, try some local cuisine and experience life in the Arctic Circle.
Frequently Asked Questions
What is the most visited place in Finland?
Helsinki is the most visited place in Finland. It's the capital city of Finland and where you'll find attractions such as Natural History Museum, Helsinki Cathedral and much more.
What is Finland most famous for?
Finland is famous for being one of the countries where you'll see the midnight sun in the Arctic Circle during summer and the northern lights during winter. You'll also find Finnish Lapland, which is considered to be the home of Santa Claus and saunas, which are everywhere.
The country is also famous for winter sports, such as cross country skiing and ice hockey, which is a popular sport in Finland.
Is 3 days enough for Finland?
3 days is not enough time to see Finland. Ideally, you'd need at least a month to see everything. The country is much bigger than most people realise and with amazing spots like the Finnish lake district and beautiful Arctic region to check out where you can see the northern lights.
You won't be able to see everything if you're only there for 3 days.
Need Travel Insurance?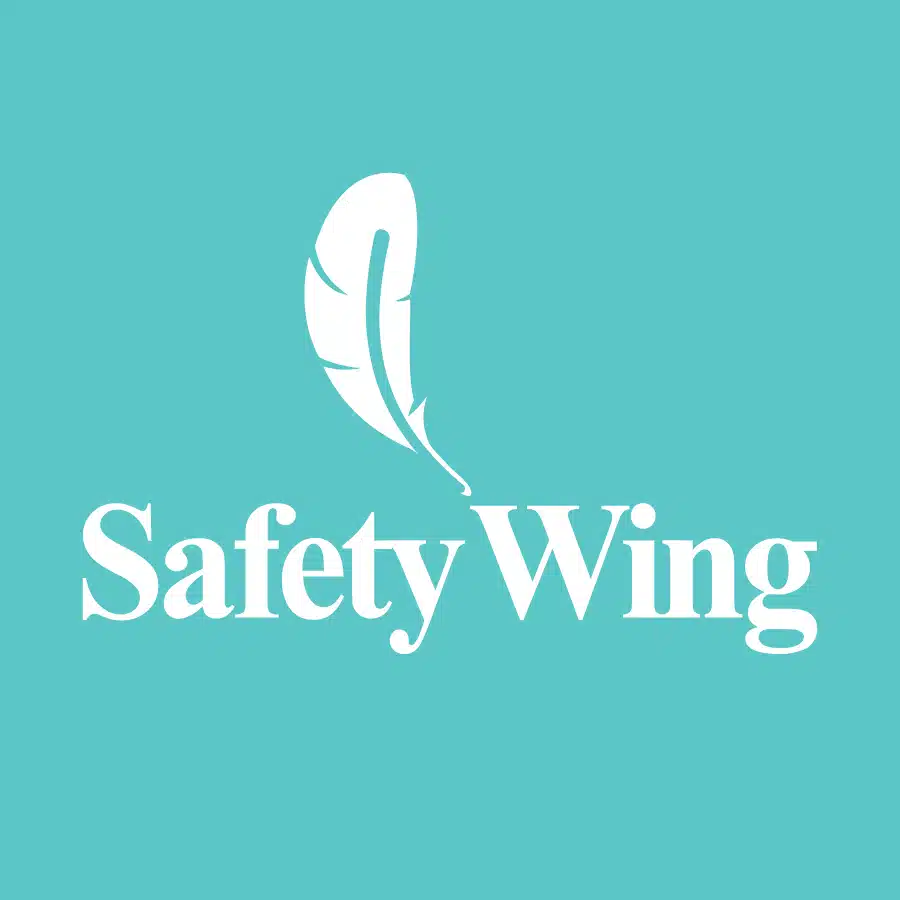 SafetyWing offers coverage that will give you peace of mind while you're on the road. If you want to protect yourself while you're on the road, then click the image to take a look at the options available to you.
Pin For Later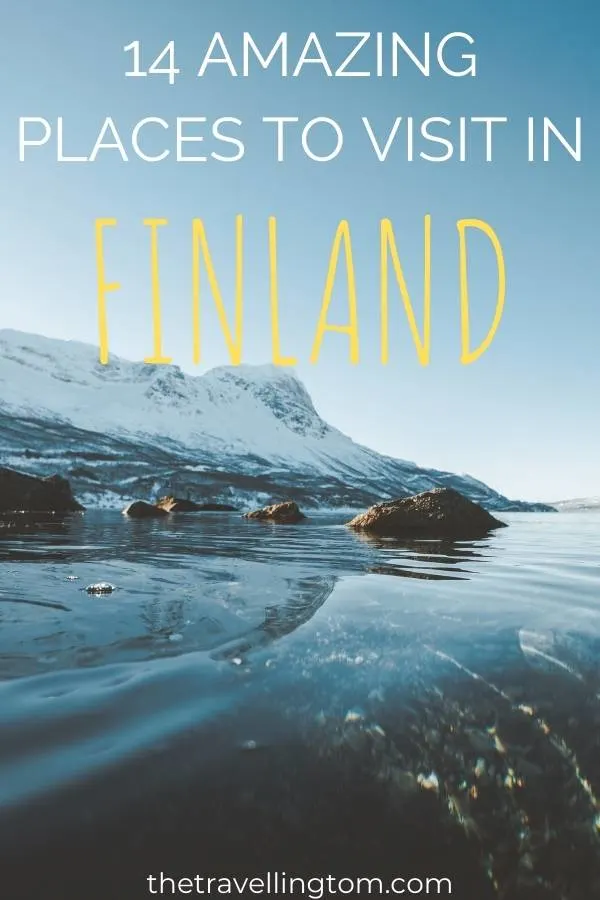 Tom is a travel addict who first left England to spend a year Down Under. Not satisfied with this, he then went to New Zealand, about as far away from home as he could get. He is now planning his next adventures in Europe and Canada while maintaining this blog. Check out the about me page to learn more!