With so many places to visit in Catalonia, it's a shame that more people don't venture outside of Barcelona when they visit the region.
Sure, Barcelona is a fantastic city with lots to see and do, but there's a lot more to see in Catalonia! Girona is one of the most beautiful cities in Spain, while towns such as Calella and Tossa de Mar have some amazing beaches on the Costa Brava.
It could be argued that the places to visit outside of Barcelona are the best in Catalonia. Besalu is an incredible spot with some magnificent architecture. Hiking to the top of Montserrat is another trip that will leave you speechless!
The truth is that with so many things to do in Catalonia, you're restricting yourself if you just visit Barcelona and neglect the rest of the region. That's why I've decided to compile this list extolling the virtues of Catalonia!
Here are the best places to visit in Catalonia, as far as I'm concerned!
Places to Visit in Catalonia
Barcelona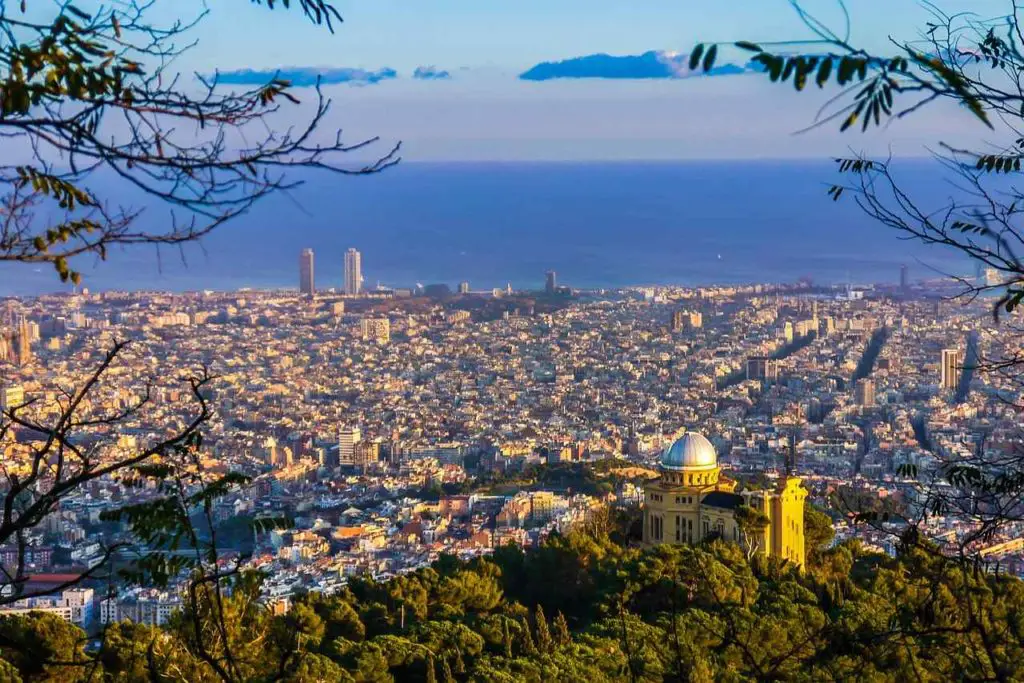 Barcelona is one of the most popular places in Catalonia and for that reason, it has to be included on the list. Despite getting more attention than the rest of the region, it's still somewhere you have to visit.
The city is one of the best in Spain and whether you spend 3 days in Barcelona or longer, you'll enjoy yourself. The sights here are varied and incredible. From the towering Sagrada Familia to more of Gaudi's masterpieces such as Casa Mila, there's a lot to see.
You can also head to the beach at Barceloneta and relax, a short stroll from the city centre. You won't find too many cities around the world with a beach on its doorstep!
With so many things to do in Barcelona, you could stay for a week and not see everything. Barcelona is a great place to bar yourself if you want to see the rest of Catalonia and it's a good starting point for a trip around the region!
Girona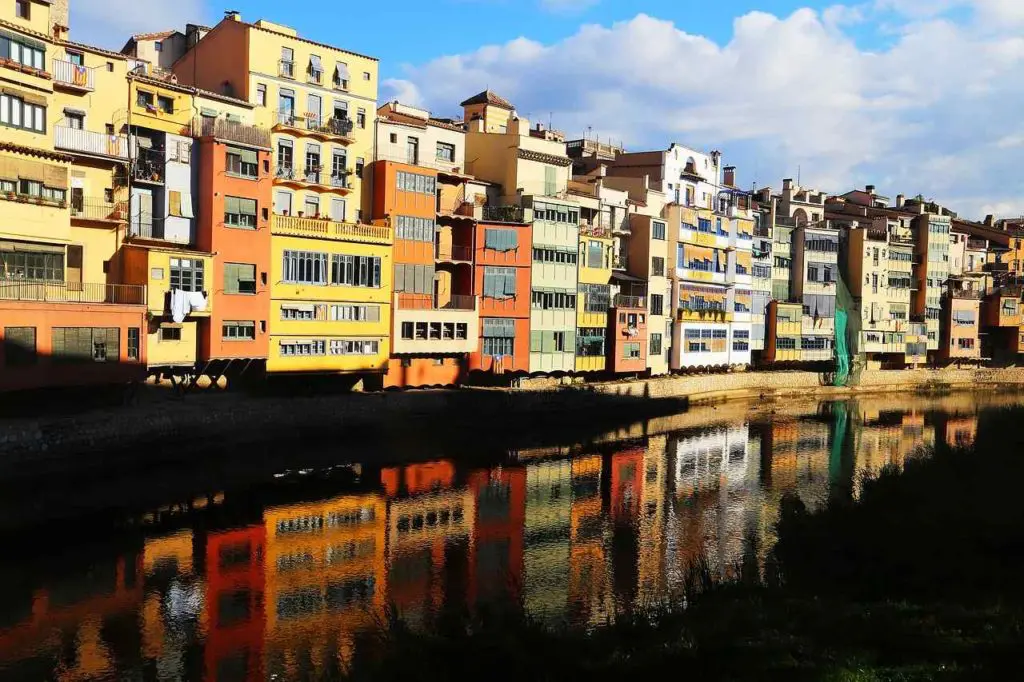 After Barcelona, Girona is probably the most well-known destination in Catalonia. It may not be as big or have the beaches that Barcelona does, but it's an impressive place nonetheless.
Despite its small size, there are plenty of things to do in Girona. You can visit the towering cathedral that was featured in the Game of Thrones series. Walk along the Roman Walls and visit some of the best restaurants in Spain.
Girona is a beautiful place. Walking around the narrow streets of the Jewish Quarter and checking out the old buildings and museums is a lot of fun.
It's easily one of the best places to visit in Catalonia due to the wealth of things you can do here. For its history and architecture alone, it's worth a visit!
Tossa de Mar
Tossa de Mar is without a doubt one of the best places to visit in Catalonia. This beachside town is a picturesque location and one that attracts visitors from far and wide.
The beach here is incredible and easily one of the best in the country. A castle is at the side of the beach and makes for an epic picture and offers some great views from its towers.
The town is a great place to explore with lots of shops, restaurants and cafes to check out. While there are several historical sights to see as well as the castle such as the old town.
The only downside is that there is no train direct to Tossa de Mar. To get there you'll either need to rent a car or take a bus from Barcelona.
Calella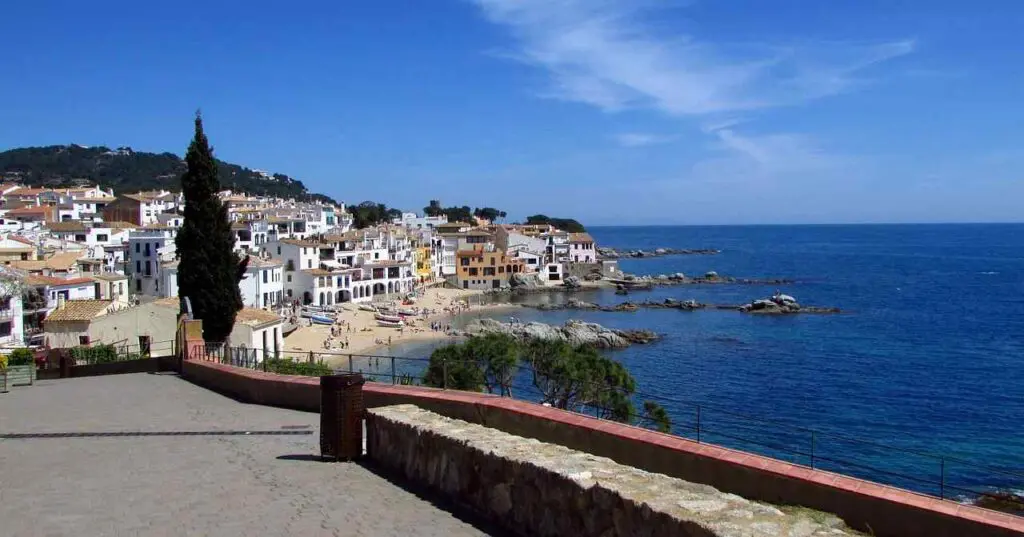 Calella is a seaside city located north of Barcelona. It's one of the best day trips from Barcelona due to its proximity to the city and its beautiful beaches.
It doesn't take long to get to Calella from Barcelona at just under an hour. it's worth it if you want to visit some of the best beaches in Catalonia and escape the hustle and bustle of Barcelona.
Playa Roca Grossa is one of the best in the city and worth checking out. While the lighthouse of Calella is another spot worth visiting.
Calella is a beautiful place and if you're looking to relax in the sun or explore a lesser-known part of Catalonia, this is one of the best places to go!
---
You might also like:
---
Besalú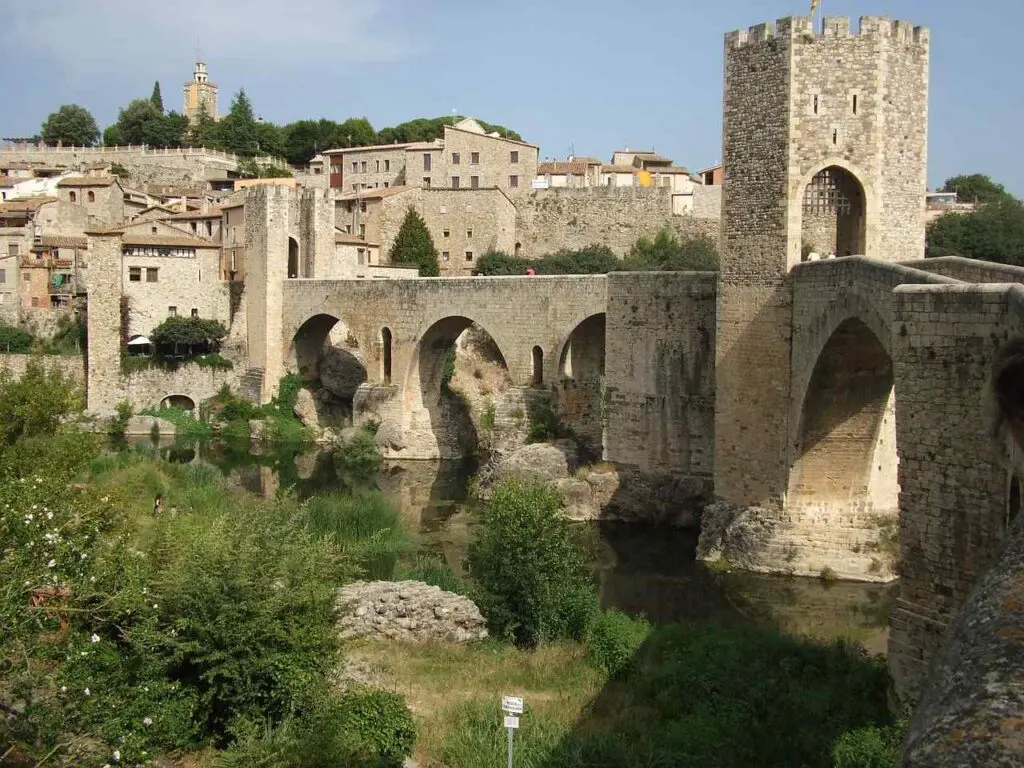 Besalú is a town located close to Girona that is one of the most scenic places in Catalonia. This is due to the medieval architecture in the city which is incredible.
The most striking piece of architecture is the Romanesque bridge which is jaw-dropping. The bridge serves as a conduit to the rest of the town and it's hard not to imagine what it would have looked like hundreds of years ago.
Another prominent feature of Besalú is the fortress which sits atop a huge hill, which is thought to have been an ancient volcano.
The best thing about visiting is strolling around the streets and admiring the medieval architecture. It can feel like you're in a Lord of the Rings film while doing so! Catalonia has many great places to see, but there aren't many like Besalú!
Montserrat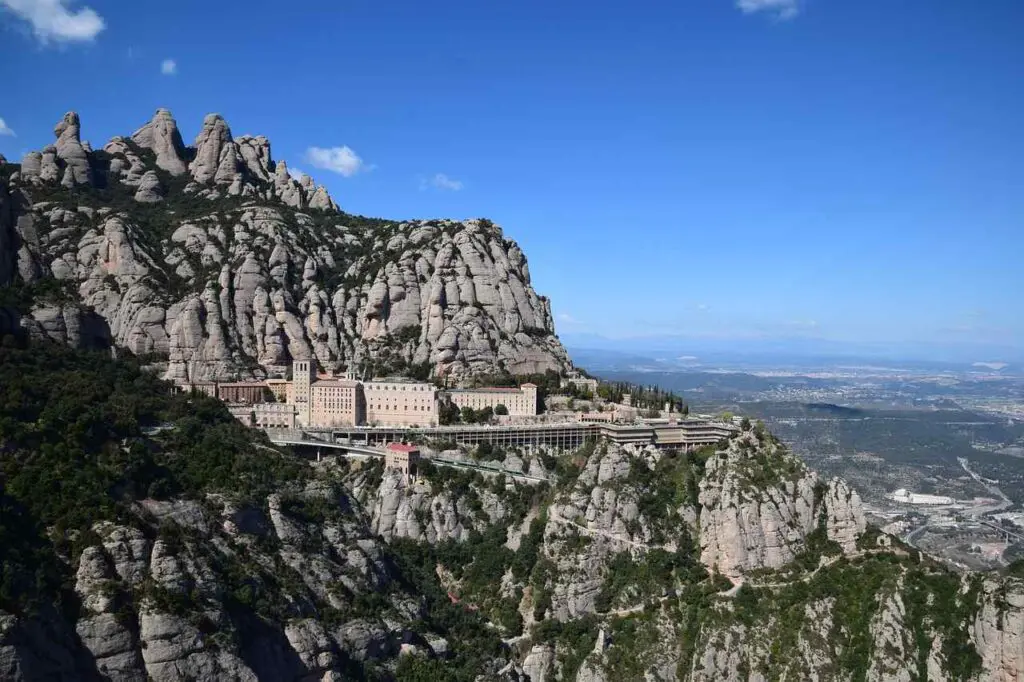 Montserrat is one of the most visually impressive places in Spain, never mind Catalonia. The distinctive rock formation is visible from afar and only becomes more impressive the closer you get to it.
It's a favourite destination for people spending the day outside Barcelona. Hiking around Montserrat is a great way to see the wider area and you can check out the monastery that was built there too.
Built in 1025, it became notable due to several miracles that have been purported to occur here, and as such, it became an important place of pilgrimage.
As well as the monastery there is an art museum, which contains numerous treasures and fantastic paintings. but perhaps the best part of a trip to Montserrat is the amazing views you get off Catalonia from the top of the mountain!
Figueres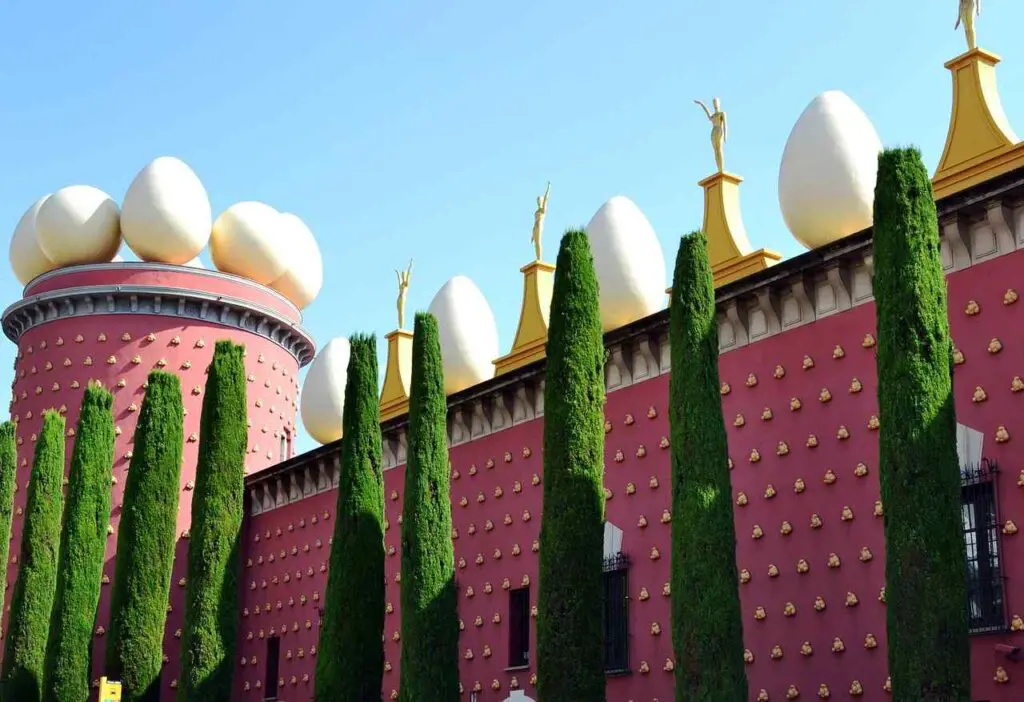 Figueres is famous for its association with the artist Salvador Dali, and it's this that makes it one of the most interesting places to go in Catalonia.
The main attraction in the town is the huge Salvador Dali Museum. The building itself is an attraction due to its unusual appearance. The red exterior and eggs on the roof mark it as an unusual and unforgettable building!
Inside you'll find a wide assortment of Dali's works, which show how wide-ranging his creativity was. You can't visit Figueres and not check out the museum! Even if you're not a fan of art.
You'll find several other museums in Figueres too and the impressive Castell de Sant Ferran. If you're thinking of doing a road trip in Catalonia, Figueres is somewhere you have to include!
Cadaqués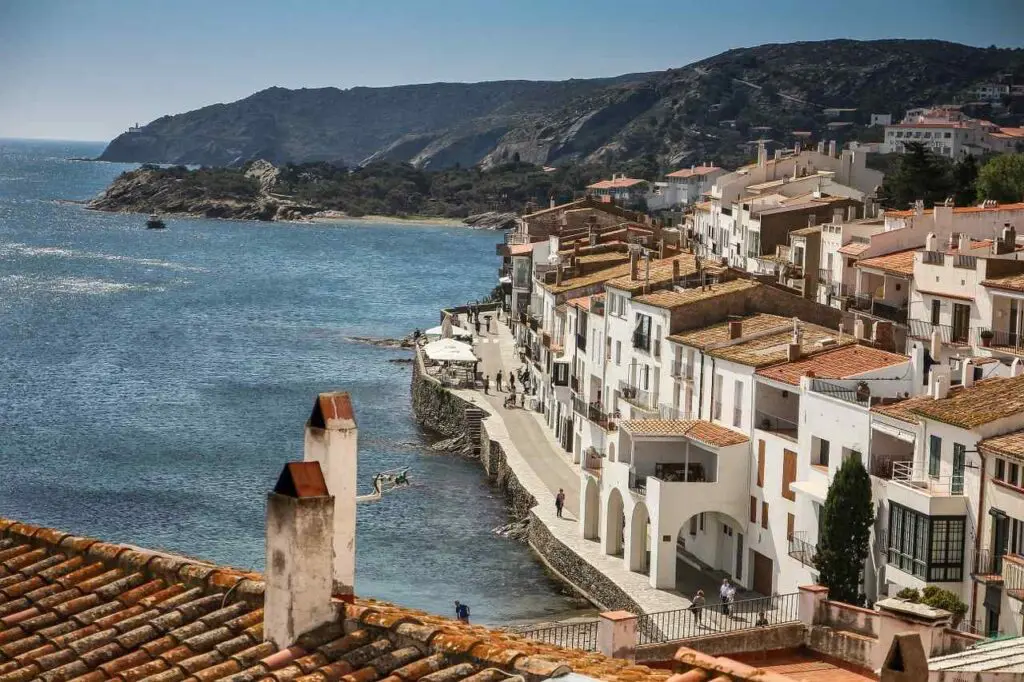 Cadaqués is simply one of the best places to visit in Catalonia. It's a beautiful seaside town on the Costa Brava. This scenic town is well worth visiting.
You'll find lots of whitewashed houses hugging the bay, which gives it a very distinctive Mediterranean feel. It's an incredible sight and a walk along the bay is a must when you're in town.
Similar to Figueres, the town has a history with Dali. He had a holiday home in nearby Portlligat, which has now been turned into a museum. If you're into art or a fan of Dali, it's worth visiting.
Another place you should check out while you're in Cadaqués is the Cap de Creus National Park which has a fantastic unspoiled beach that is perfect to visit on a sunny day!
Tarragona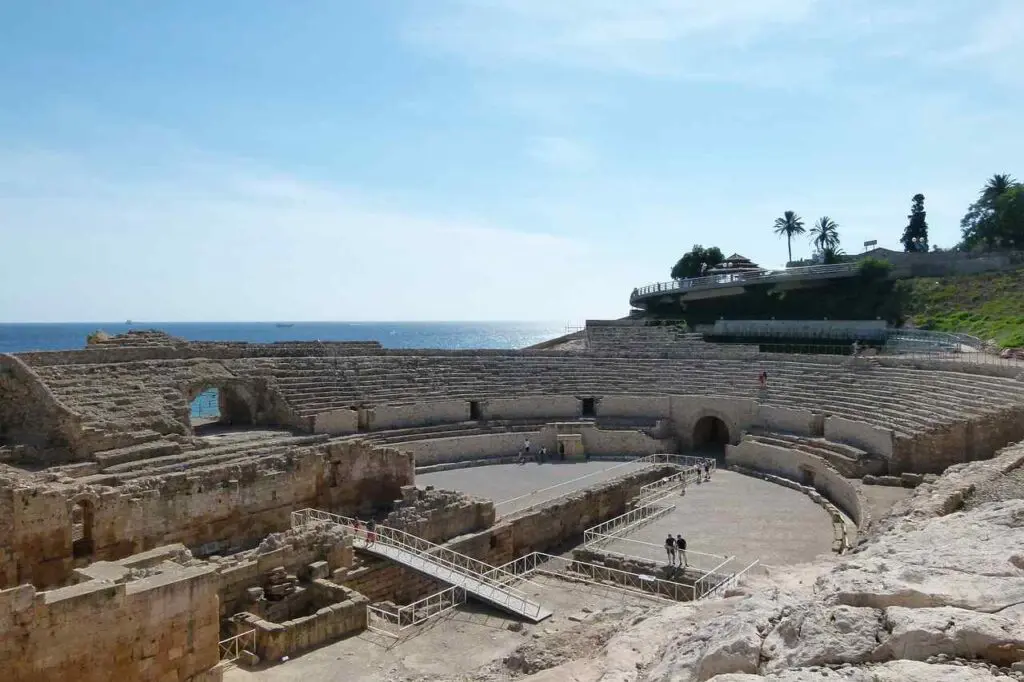 Visiting Tarragona is easily one of the best things to do in Catalonia. The city is located to the south of Barcelona on the Costa Daurada and is a beautiful place close to the beach with a lot of history.
The city dates back nearly four thousand years and was a prominent settlement during the Roman occupation. This is evidenced by the Tarragona Amphitheatre which is close to the sea. It's an incredible sight and although not as impressive as the Colosseum is when you visit Rome, it's still amazing!
As well as the amphitheatre, there are multiple Roman sights for you to check out such as the walls, Necropolis and Palace of Augustus. You could easily spend a whole day visiting all these places.
Tarragona has many beaches and it's a great place to come if you want a relax and spend a day in the sun! If you're doing a Barcelona to Madrid road trip, it's a great place to stop along the way!
Sitges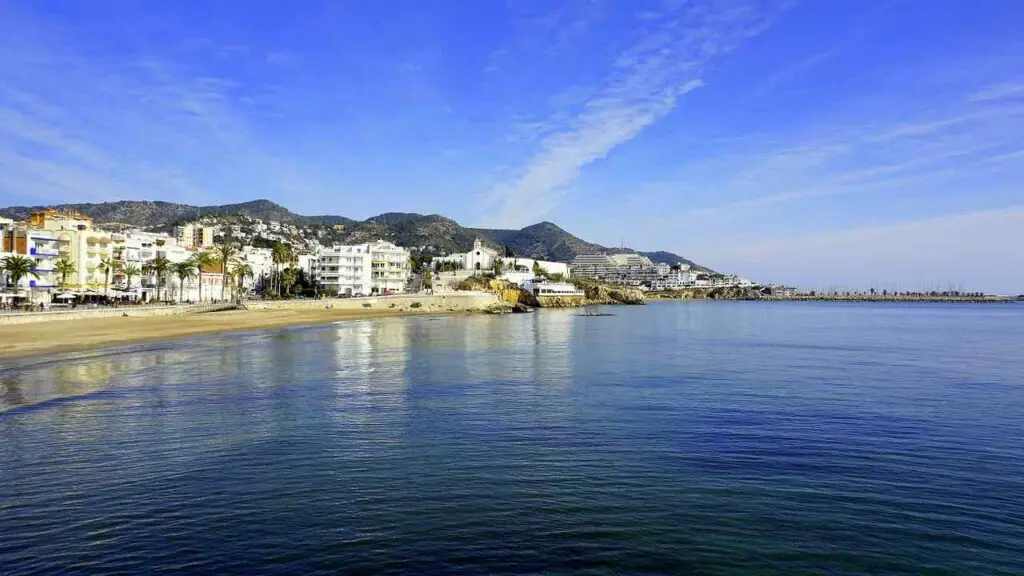 Sitges is another seaside destination in Catalonia and one that you should check out if you visit Barcelona. It's a 40-minute train ride from the city and is an ideal place to explore for the day.
The beaches in Sitges are great! Platja de Sant Sebastià is a small but nice beach, while Platja la Bassa Ronda is the LGBT-friendly beach that gets busy during the summer.
As well as the beaches, Sitges has a lot of cultural sights to check out. The Museu Can Ferrat has some great pieces of art by the Catalan artist Santiago Rusiñol, while the Old Town has a lot of interesting buildings such as the Church of Sant Bartomeu to discover!
Sitges has a lively nightlife scene and also holds a film festival once a year. If you're looking for a good place to party in Catalonia, there aren't many better spots than Sitges!
Vic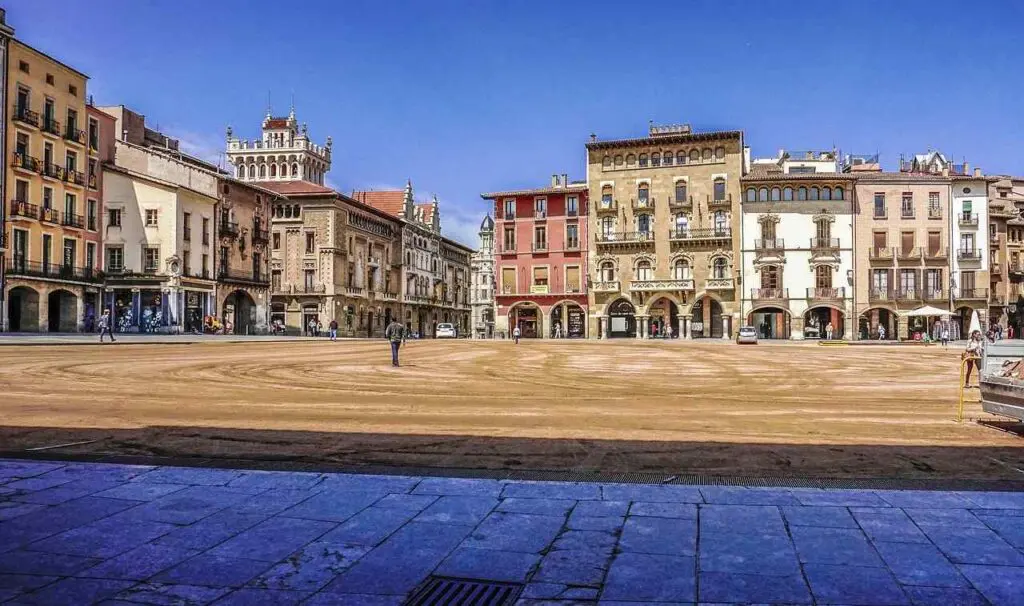 Vic is a city located in the interior of Catalonia, 69 km (43 mi) from Barcelona. It's an ancient city with a lot of great architecture and museums to visit.
The Catedral de Sant Pere is one such building. Due to multiple restorations, it's an amalgamation of different styles with a neoclassical exterior from the 18th century and a seven-story Romanesque bell that has survived since the 11th century.
It's a building worth visiting, as is the Museu Episcopal, which houses some magnificent pieces of art from a wide range of eras.
There's no beach at Vic, so I'd only visit if you're interested in the cultural sights. However, if you are, you won't be disappointed. Vic is a lovely city and undoubtedly one of the best places to visit in Catalonia!
Montseny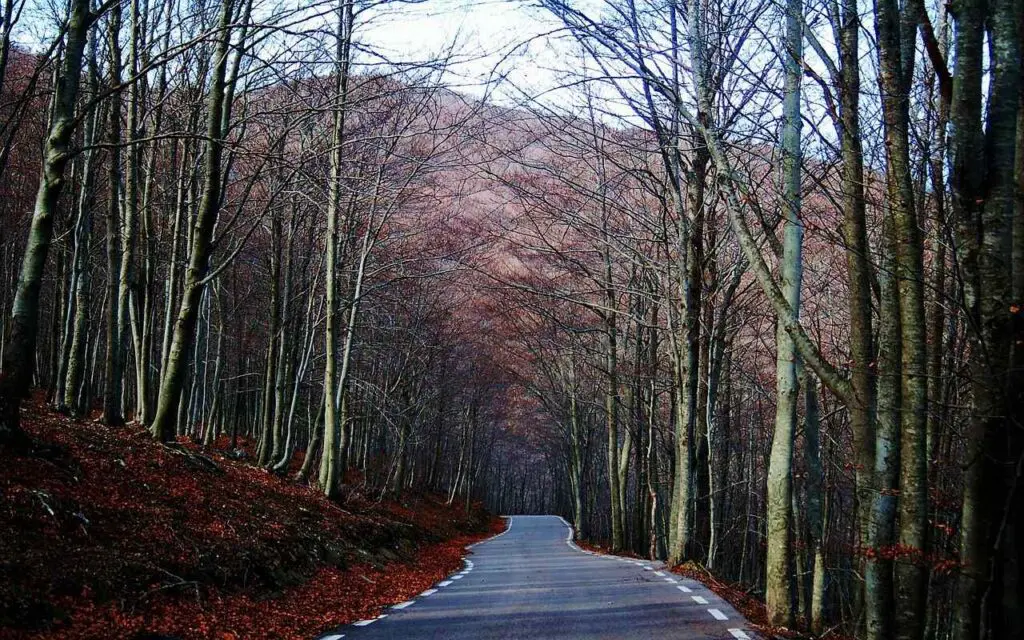 If you're for somewhere to visit in Catalonia where you can head out into nature, Montseny is one of the best places.
Montseny is home to a natural park that is ripe for exploring. You can go hiking in the mountains, mountain biking, or just walk and admire the views.
The park is characterised by sharp changes in terrain, which can change in altitude dramatically after a few hundred metres. Rivers and cliffs are commonly found as you walk around.
The park is also home to numerous megalithic structures, some of which date from Roman times. You can find a lot of them on via August and via Austa walkways.
How to Get around Catalonia
The best way to get around Catalonia is by train. The network in Catalonia is fantastic and most of the best spots can be reached fairly easily.
Trains leave regularly from Barcelona and you can hop on the regional trains from most major stations in the city. Some of the locations are outside of Zone 1, which means they will cost more.
Four zones exist in and around Catalonia and the further out you get, the most expensive the trip. However, as some of these trains are on the high-speed network, it's worth the money, as you get there very quickly.
The other way to get around Catalonia is to rent a car. this is a good option if you want to visit places like Tossa de Mar and Cadaques, which don't have a train station.
Buses do operate around Catalonia too, but they aren't as quick as the train network. Unless you want to visit somewhere such as Besalú, then I'd stick to the train!
Best Time to Visit Catalonia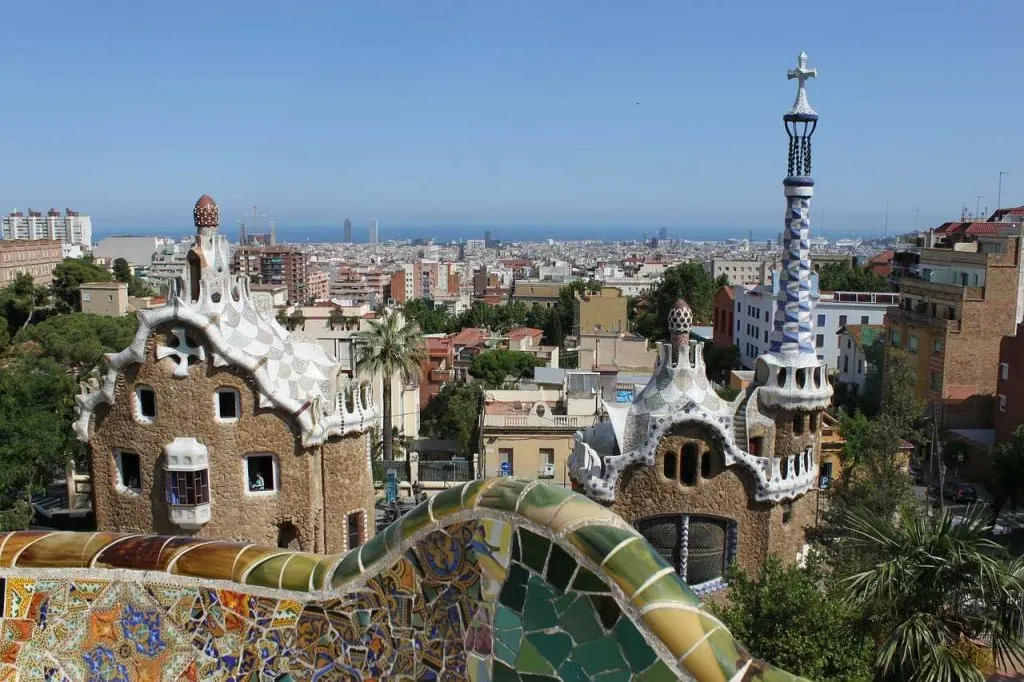 Despite being renowned as a sunny destination, Spain has a lot of variance when it comes to weather and Catalonia is no different.
Temperatures can vary from season to season and from place to place. As a general rule, it's warmer on the coast than it is inland.
This means it's a lot colder somewhere like Vic during winter than it is in Barcelona. while during summer, a beachside town like Tossa de Mar is warmer than Montseny.
As someone that lived in Barcelona for two years, summer is better than winter. That goes without saying. It's much warmer and you can enjoy the outdoors. It can get very cold and wet in Catalonia during winter.
That said, there are fewer tourists at this time of the year, but you won't be able to places such as Calella and Tossa de Mar. Places such as Girona and Vic are better options during winter.
A good idea to avoid crowds and the heat of summer is to visit during spring or autumn. It's not as busy tourist wise and the temperatures, while warm, aren't ridiculously hot.
I couldn't nail down when the best time of the year to visit Catalonia would be, but anytime from March to October is a good time to visit!
Need Travel Insurance?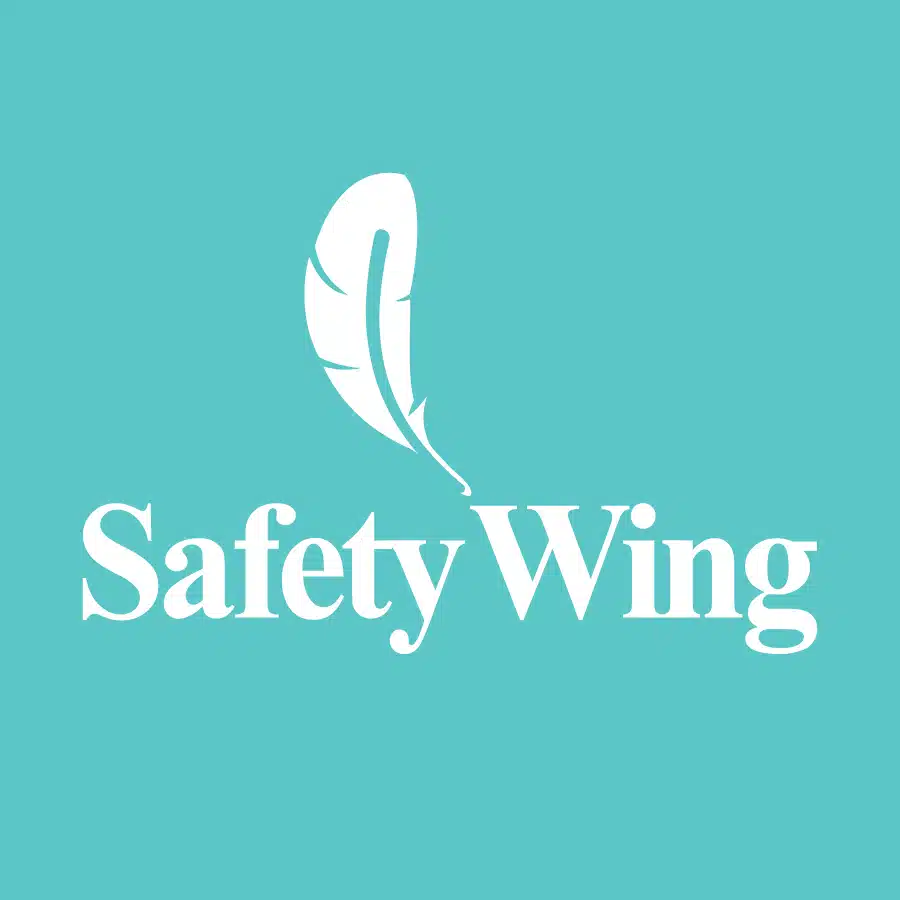 SafetyWing offers coverage that will give you peace of mind while you're on the road. If you want to protect yourself while you're on the road, then click the image to take a look at the options available to you.
Pin For Later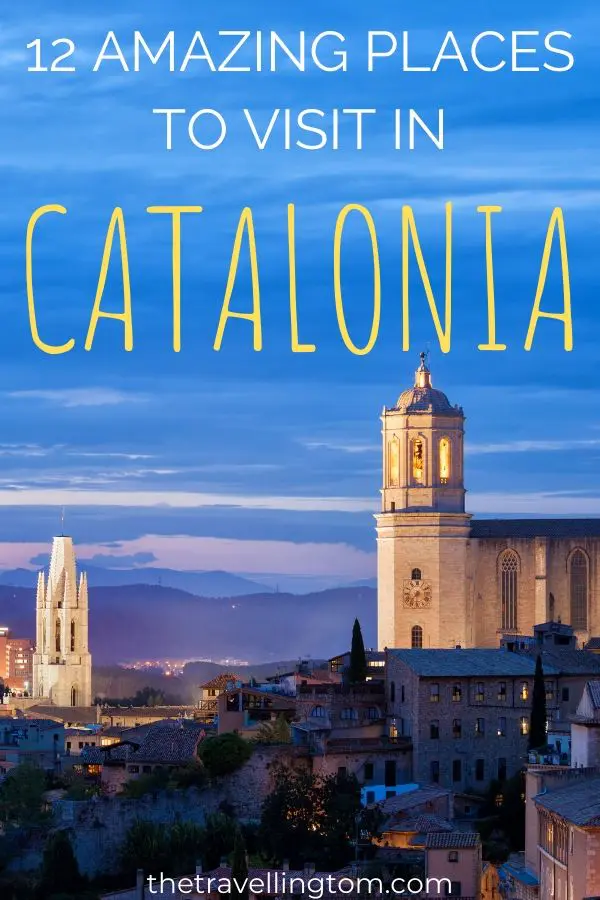 Tom is a travel addict who first left England to spend a year Down Under. Not satisfied with this, he then went to New Zealand, about as far away from home as he could get. He is now planning his next adventures in Europe and Canada while maintaining this blog. Check out the about me page to learn more!