Before writing my Valencia Travel Guide, and visiting the city, I didn't know an awful lot about the place.
In fact, all I knew about Valencia was in regard to the football club.
I was pleasantly surprised by what I found in the city. There are a lot of things to do in Valencia and the city has some great architecture.
Getting to Valencia is relatively easy from anywhere when you are backpacking through Spain, with the high-speed RENFE train reaching the city and an airport open to international and domestic flights.
If you want to learn a bit about Spanish culture, then this is the perfect place to visit, as it is the home of the famous paella dish after all!
My Valencia travel guide would not be complete without giving some advice on where to stay and what to do in the city, and hopefully, my time in this interesting city will help you enjoy your time here.
Disclosure: This article may contain affiliate/compensated links. For full information, please see our full disclosure policy.
Valencia Travel Guide
Background info
Valencia is located on the Mediterranean coast of Spain in the Valencian community region. It is the third most populated city in Spain after Madrid and Barcelona.
The city was originally founded by the Romans, and it is one of the oldest cities in Spain. The name Valencia comes from the original Latin name of Valentia, which means 'strength' or 'valour.'
Valencia has had an interesting history, with Germanic, Moors, and Christians all controlling the city at one point or another. This is reflected in the architecture of the city, which has various styles representing the city's diverse history.
Getting to Valencia
If you are travelling or living in Spain, getting to Valencia is very straightforward. Trains from all over the country come into the city, via the high-speed RENFE train service. The train is very fast and Barcelona to Valencia takes just three hours on the train.
It's not super expensive, but it's not the cheapest method to get to Valencia. However, if you pay a bit more you can get a complimentary meal on the RENFE, which is probably worth it, considering the length of the journey.
Buses are cheaper than taking the RENFE, but they also take longer, which is worth considering. It may be worth spending a bit more money to get there faster. Generally, it costs around €40-60 to get to Valencia on the train. As it takes three hours, I'd recommend this over the bus as it's much quicker!
If you're looking to travel to Valencia from outside Europe, then your most likely route will be by air. If you book in advance, you can normally find cheap flights to Valencia relatively easily. You shouldn't be paying much more than €50/60 if you fly with the likes of Easyjet or Ryanair.
Best Time to Visit Valencia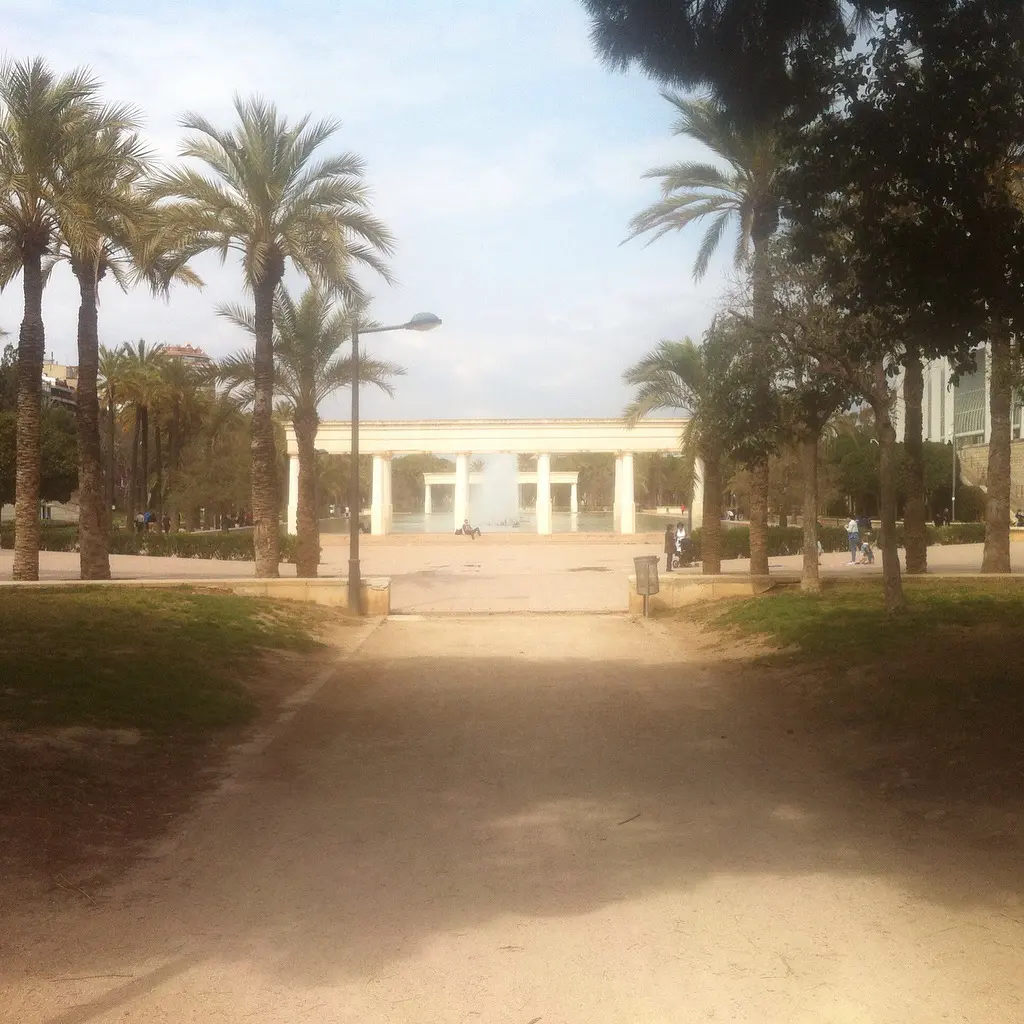 The best time to visit Spain can be important when you're considering visiting the country. Going to Valencia is no different.
As the city sits on the Mediterranean it has a climate which reflects that. In short, that means summers with plenty of sun and winters that can reach below 10 degrees with a bit of rain!
When I decided to visit Valencia in April, I found that the weather was great. It wasn't too hot and although it did rain one day, most of the time it was in the 20s and very nice. Obviously, if you visited during the summer it would be a different story.
You would expect to find temperatures above 30 degrees most days and the city would probably have more tourists as well.
I would advise against going to Valencia during the winter unless you really want to save money, as you won't be able to enjoy all that the city has to offer. The beach in Valencia is massive and you can't really enjoy it in cold weather!
Perhaps the best time to travel to Valencia is during the before and after summer, so April/May and September/October. You'll still get the great weather, but it will be cooler and you'll have fewer tourists to contend with as well!
Why You Should Visit Valencia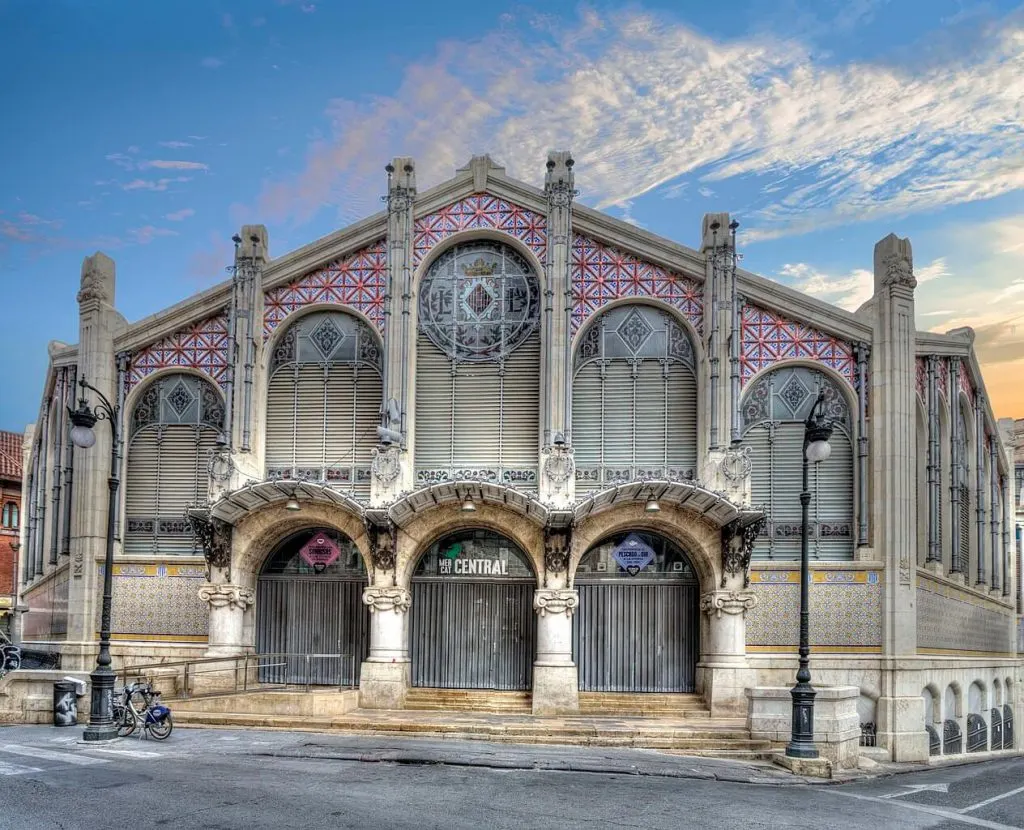 Before I visited, I wasn't really sure whether Valencia was worth visiting. Virtually all I knew about the city was related to the football team, Valencia CF.
I knew there was a beach and a marina because I had watched F1 races that used to be held in the city. I hadn't read a Valencia travel guide, so I was unsure about what there was to do in the city!
When I arrived in Valencia I was pleasantly surprised to find an interesting city that was full of many different things. There are some great architectural sites to visit, both old and new, a walk around the city is definitely recommended to take in all of this.
If you are living in Spain, then spending 3 days in Valencia is a good plan. My visit coincided with my holiday for Semana Santa (Easter), and I was desperate to venture outside of Barcelona and see a bit more of Spain!
After two months of solid English teaching, I needed a break and visiting Valencia was the obvious choice, as it's not far from Barcelona.
Walking around the city, it is a mix of striking new architecture such as the Science Centre and Marina, and older more classical buildings such as the Cathedral.
One of my favourite activities in new cities is walking around to get a feel for the place. Valencia was perfect for this. There were lots of interesting areas to explore in the city.
This was especially true around the marina area, which is an odd place. It is a busy place, yet there are a number of buildings lying derelict, such as the old America's Cup buildings. I found it a little strange, but it was a great place to explore, especially as there was hardly anyone around!
The old areas of the city are fascinating and the cathedral is a must-see. Most hostels organise a walking tour of the city and if this is your thing then it is worth going along, as you can learn a lot about the history of the city and buildings.
Where to Stay in Valencia
Whether you are planning to stay in budget or more upscale accommodation, there are lots of cheap hostels in Valencia. This can actually make the process of choosing where to stay daunting, just because of the choice you have!
I stayed in the River Hostel during my trip to Valencia. I thought it was a cool little hostel. There was a bar downstairs, a big social area, and the rooms were very spacious. It was very easy to meet people. They also had a few great activities as well, such as a free walking tour!
It was also reasonably cheap, which is always a bonus. I paid €8.90 a night for a bed in an 8-person dorm, which I thought was very good.
Obviously, this is just my personal recommendation, if you want more options, click here for the latest deals!
I don't tend to stay in anything more luxurious than a hostel when I'm travelling. So, if you're looking for something fancier than a hostel, then my best bet would be to check out a site such as Agoda or Booking.
There are plenty of cheap hotels in Valencia, so a quick search should return some good deals! Click here for the latest deals at Booking.com and click here for Agoda!
Things To Do in Valencia
As one of the biggest cities in Spain, there are certainly many interesting things to do in Valencia. You could easily spend a week exploring the city and its outer limits, as there are plenty of places to visit in Valencia.
A Valencia travel blog wouldn't be complete without listing a few of the things that I did during my time here! These are just a selection of the places that I visited in Valencia.
There are many great places to visit such as Llotja de la Seda, the Mercado Central and Torras de Quart! Below are a few of my personal recommendations!
Cathedral and Gothic buildings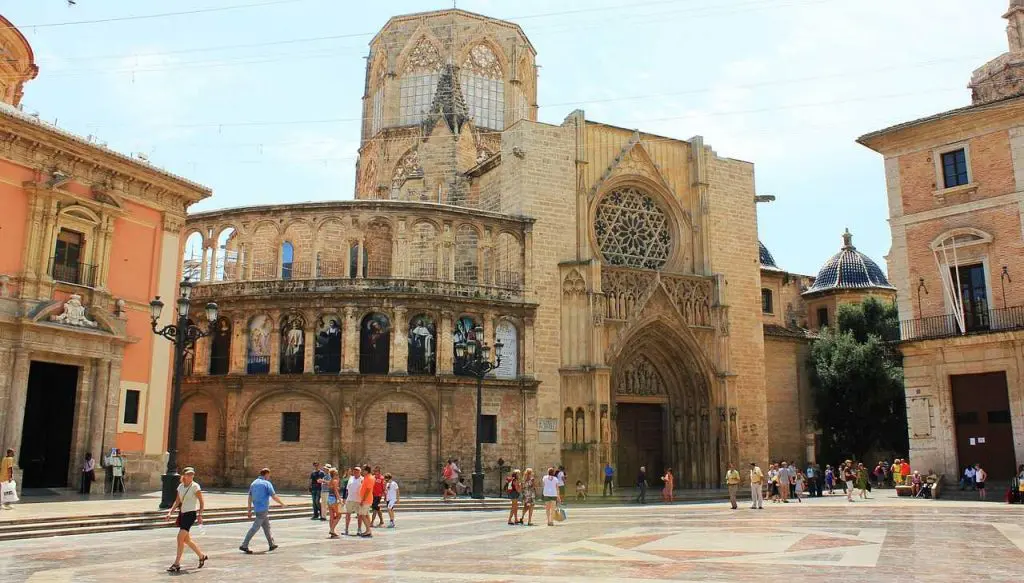 As a city with a rich history, Valencia is full of old and fascinating buildings. Perhaps the pick of these is the Cathedral, which is a magnificent building.
There are numerous tours you can do in and around the cathedral and these are highly recommended.
As well as the cathedral, there is the hospital, Torras de Serrans and a number of medieval churches. You could easily spend a whole visiting each of these places, as you make your way around the city.
If you love history and architecture, these are some of the best places to see in Valencia!
City of Arts and Sciences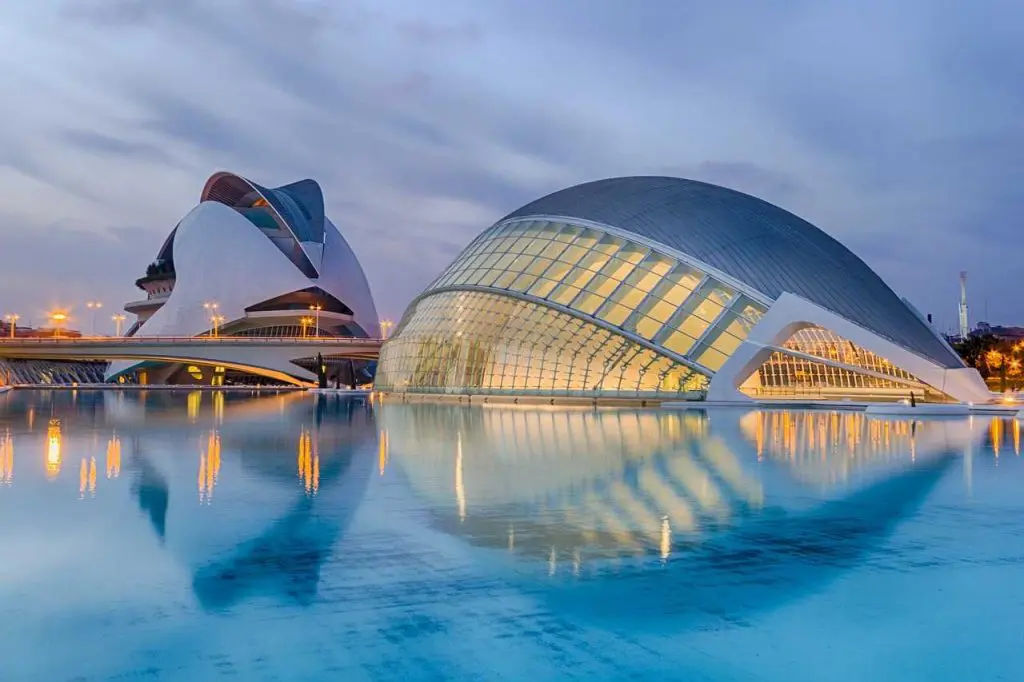 The City of Arts and Sciences is a recent addition to Valencia and it is visually impressive.
The buildings are very modern and the architecture is stunning. It makes a great contrast with the old architecture that makes up the majority of the city!
I wouldn't be in much of a rush to go and visit the museums inside, though, as they can be on the expensive side!
However, if you are a science enthusiast it may be worth it. Instead, I would recommend walking around the various buildings and taking in the scenery instead!
Marina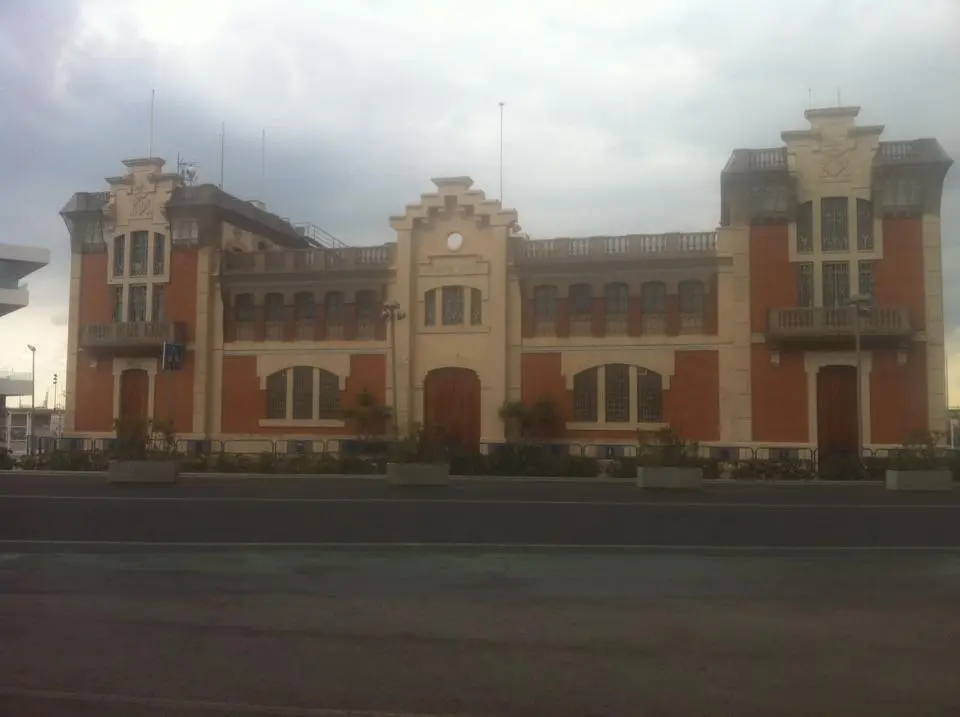 The Valencia Marina is one of the underrated places to visit in Valencia. It's a fair walk from the centre of the city, but it is definitely worth it!
The marina has lots of beautiful buildings and has remnants of the buildings used for the America's Cup.
There is also what is left of the track that was used for the Formula 1 Grand Prix that used to be held here as well!
The marina also offers quick access to the beach, which is gigantic! There are many beautiful views overlooking the marina and plenty of places to explore. All this makes it a great place to see while visiting Valencia!
Mestalla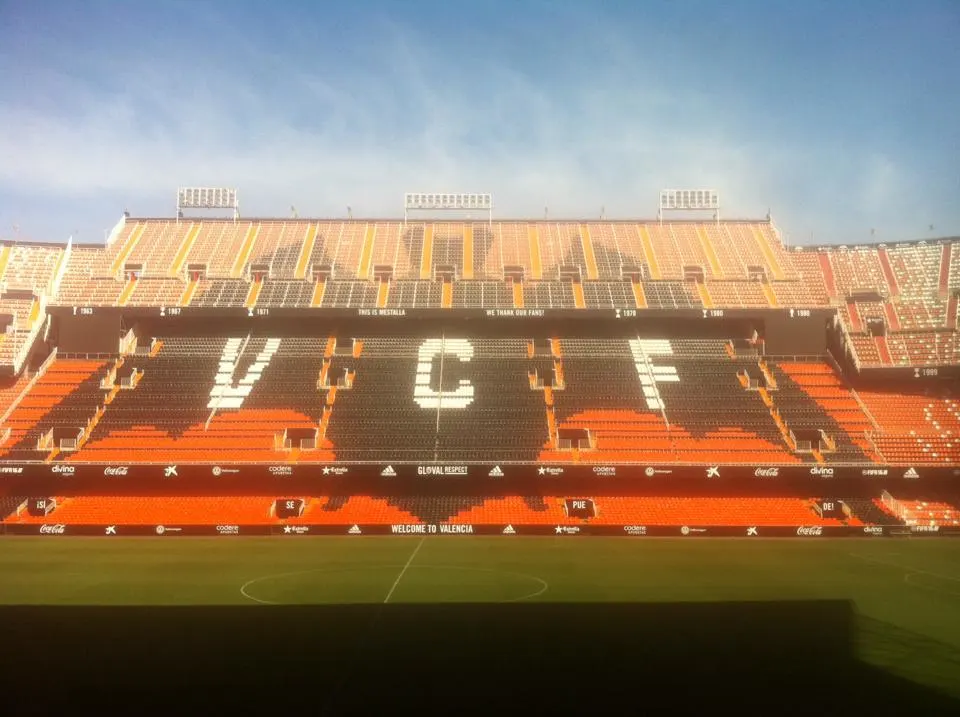 If you love football as much as I do, then you are going to want to visit the home of Valencia CF, the Mestalla. A stadium tour costs €9.90, which is cheap.
The stadium is one of the oldest in Spain, and with a new one currently being built, there are only a few years left to experience it!
If you are not a football fan, then I wouldn't bother visiting, as it will not be for you.
However, if you are into sports, then it is definitely worth a visit. The stadium is old but intriguing nonetheless and you also get a free pen at the end of the tour!
Paella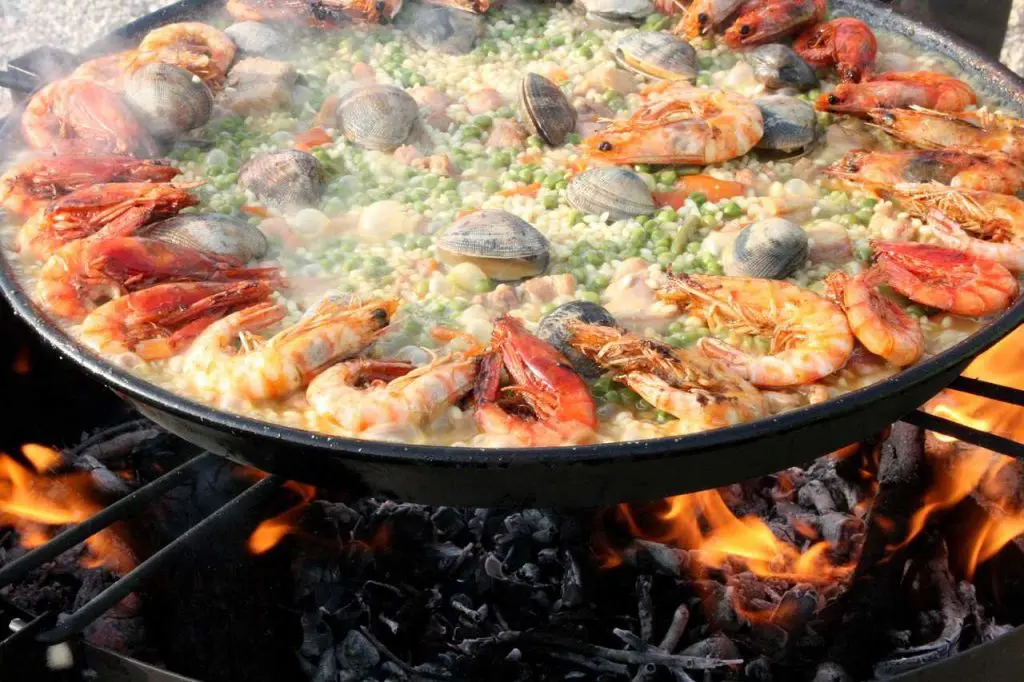 Paella is viewed by most foreigners as the quintessential Spanish dish.
However, this is not a sentiment shared by many Spaniards, who consider it a regional dish. As paella originated from the Valencia area, it only makes sense to try the dish here!
Virtually every cafe or restaurant has paella on the menu. So, this travel guide to Valencia recommends you try it out while you're here!
Trying paella in its home region should be high on your list of things to do in Valencia. Especially if you love food as much as I do!
How Much Does It Cost to Travel in Valencia?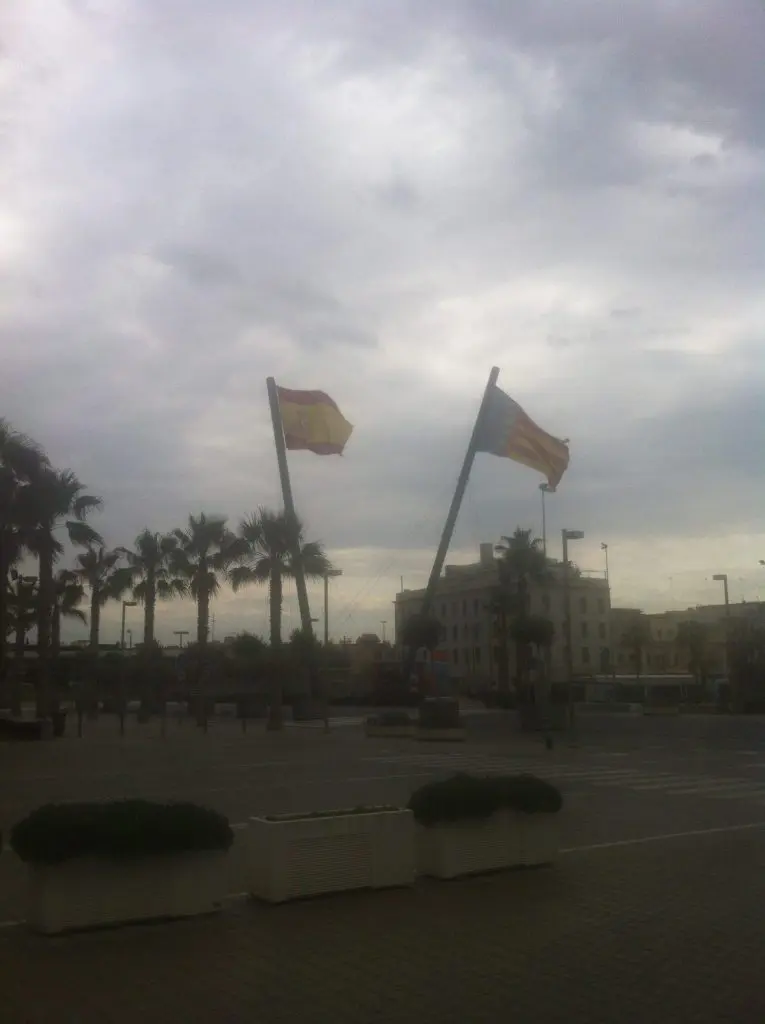 If you are travelling to Valencia on a budget, then you'll be pleased to know that the city is relatively cheap. I say relatively, as this entirely depends on what you actually do! For example, if you stay in a hostel and cook your own food, then your expenses will be a lot less than if you eat out all the time.
However, with that said, eating out is not exactly expensive if you go to the right places. One of my best Valencia travel tips is to find a cheap meal at a cafe for lunch! I ate a two-course meal including a beer and coffee for just €7.90 in a cafe near the marina, which is fantastic value! Obviously, this does add up if you do it every day.
I ate a two-course meal including a beer and coffee for just €7.90 in a cafe near the marina, which is fantastic value! Obviously, this does add up if you do it every day. As Passport and Plates confirm, there are some great restaurants in Valencia! You can't visit Valencia without trying paella, it's definitely an expense worth taking.
A bed in a hostel dorm costs about €8-9 for a six-bed dorm. This will go up or down depending on whether you stay in a room with more or fewer beds. Some hostels have bars and they often have happy hours, so if you want a beer, then it may be best to drink during happy hour to save some money.
The rest of your expenditure really depends on what you get up to. If you walk around and see the sights, go on a free walking tour, then you will save money. Whereas, if you go into the museums and do a tour of the Mestalla, then your expenditure will increase.
A good idea is to do a bit of both. I wanted to visit the Mestalla, so I was happy to pay the €10 fee, but I wasn't too fussed on seeing the museums in the City of Arts and Sciences. So, I didn't pay to enter. Decide what you really want to see and prioritise it, that way you will save yourself some money during your trip to Valencia.
Average cost for a day
Bed in a six/eight-person dorm – €9
A meal at a cafe – €7.90
Food shopping – €6 (This assumes that you eat pasta or something cheap for the remainder of your meals!)
Museum entry – €10
Few beers – €5
That leaves us with a total of €37.90 a day! This may seem steep, but if you cooked all your own food, and didn't visit any museums then it will be considerably less! This is just a rough figure and should be taken with a pinch of salt, but it shows what you could end up spending in Valencia.
Concluding Thoughts
Hopefully, my Valencia city guide has enlightened you about what there is to do in this great city. It is one of the best places to visit in Spain in my opinion, and is ideal for a weekend getaway or week-long holiday!
I was pleasantly surprised by Valencia and would go back in a heartbeat. It's an interesting city, with great historical and modern sites, the beach is also pretty good as well! Have you been to Valencia? Do you agree or disagree with my Valencia travel guide? I would love to hear from you in the comments below!
Need Travel Insurance?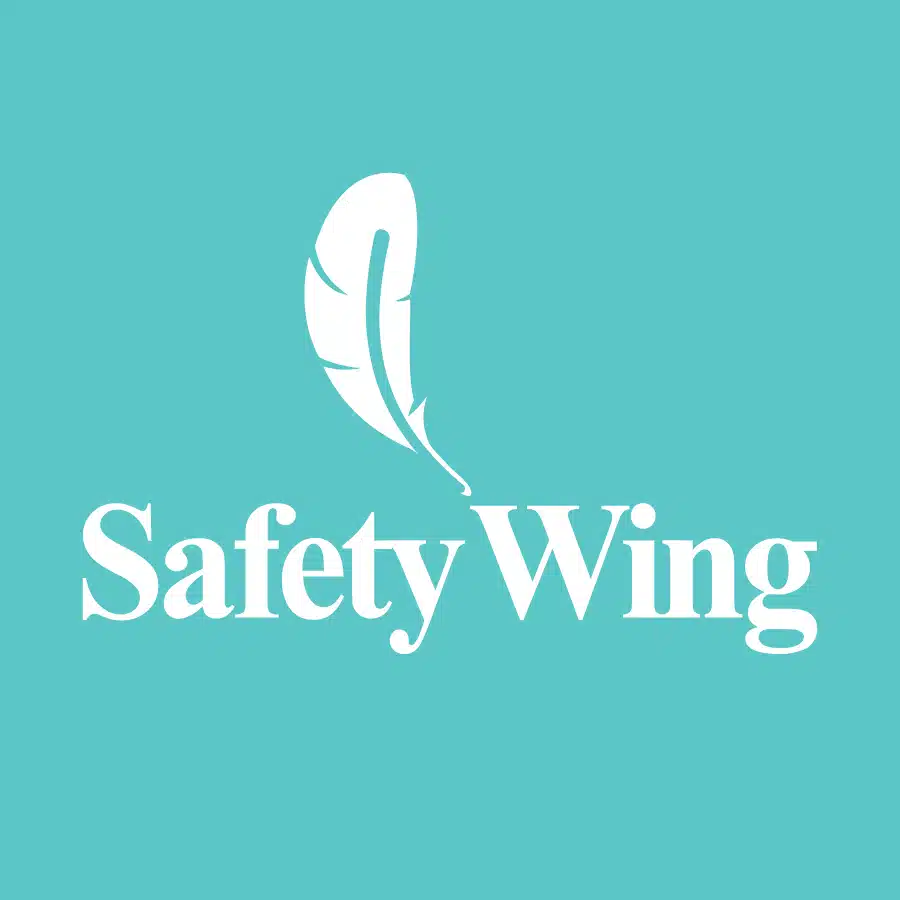 SafetyWing offers coverage that will give you peace of mind while you're on the road. If you want to protect yourself while you're on the road, then click the image to take a look at the options available to you.
Pin For Later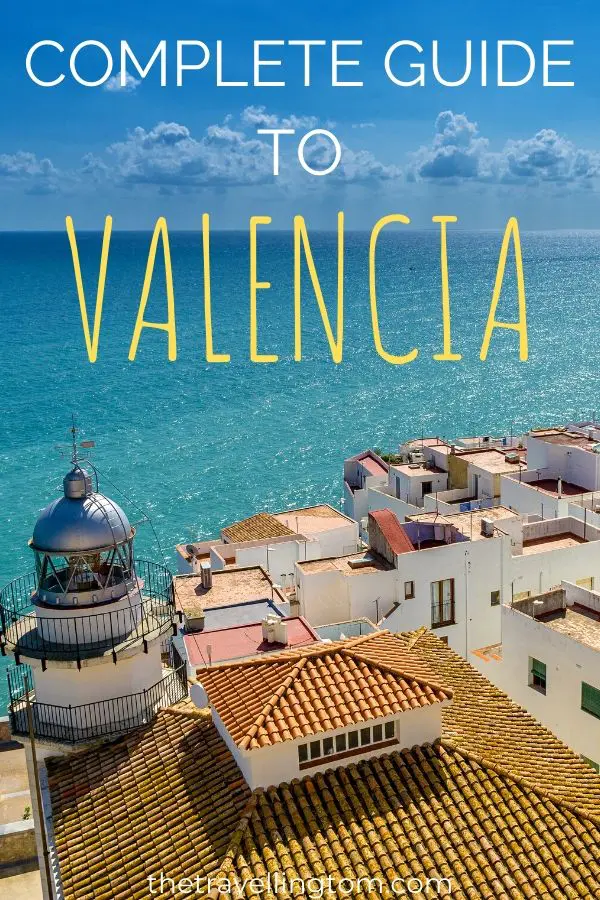 Tom is a travel addict who first left England to spend a year Down Under. Not satisfied with this, he then went to New Zealand, about as far away from home as he could get. He is now planning his next adventures in Europe and Canada while maintaining this blog. Check out the about me page to learn more!