Due to the size of the country, road trips in Spain are one of the best ways to get around. They are also a fantastic way to see as much of the country as you can.
Contrary to popular belief, Spain has a lot more to offer than just beaches. You'll find a lot of cultural sights, towering mountains and amazing food across the country. If you want to drive around Spain to see all this, then you're in for a treat!
I lived in Spain for two years and road trips were one of the ways I was able to see the country. The road network is brilliant and with so much to see as you travel around, a Spain road trip great way to get around the country.
Spanish road trips, include driving along the north of the country where you can see the geographical variation of Spain and a trip around the incredible region of Andalucia.
Below are 10 of the best road trips in Spain that you have to do while you're in the country!
Disclosure: This article may contain affiliate/compensated links. For full information, please see our full disclosure policy.
Road Trips in Spain
Below are just a selection of the many Spanish road trips that you can do. These are road trips that I myself have done or are among the most popular routes in the country and some of the best road trips in Europe too!
Driving in Spain is the best way to get around the country, along with the reliable high-speed rail network. The benefit of driving is that you can stop when you want and go where you want, things you can't do on a train.
Backpacking in Spain is a lot of fun, and these road trips offer the best way to see this beautiful country!
Basque Country Road Trip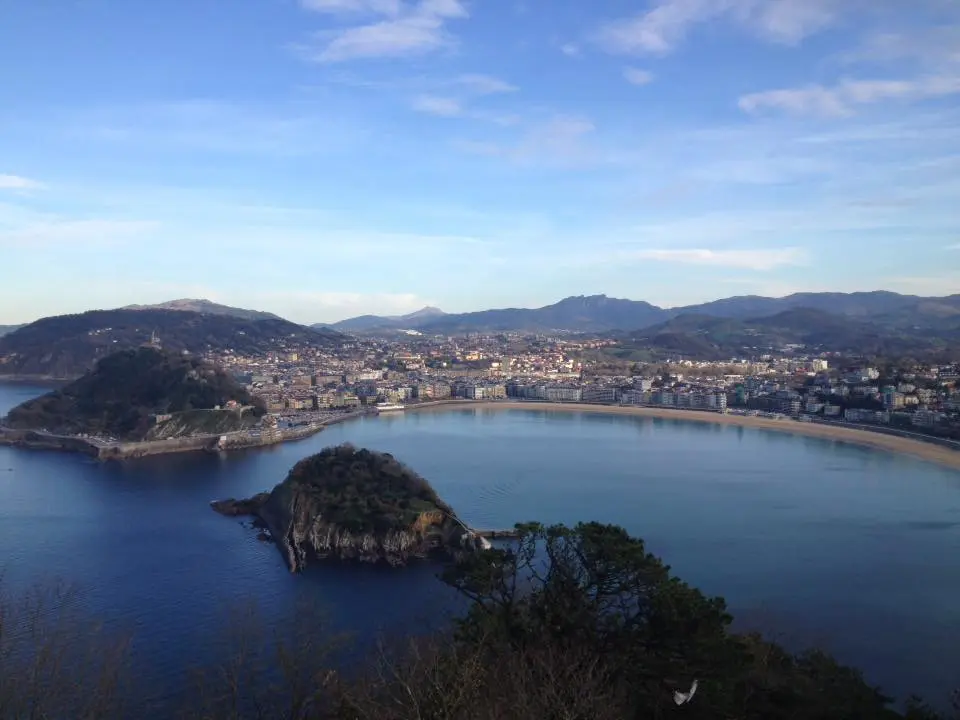 Distance
426.3 km (264.8 miles)

The Basque Country is one of the most beautiful parts of Spain, as my Bilbao travel guide makes clear! Despite this, it's not as well-visited as other parts of the country.
Well, a Basque Country road trip is a great way to change that. The scenery in this part of Spain is incredible and the cities are fantastic too.
This part of Spain is one of the most fascinating for several reasons. The Basque Country has its own distinct language and culture, while the Basque and Navarre regions were once medieval kingdoms.
One of the best parts of this road trip is travelling through the Pyrenees mountain n range. The winding roads as you go up and down the towering mountains are made for driving on!
Starting your trip in Bilbao, you can head towards San Sebastian, which is a stunning city with incredible views and food. You have to try the pintxos in any cafes or restaurants you visit in either city. They are a local delicacy which you'll enjoy!
From there you can head through the Pyrenees stopping along the way to admire the views. You'll then arrive in Pamplona, which is famous for the running of the bulls which is held in the city every July. Apart from this, it's a fascinating medieval city with a lot to see!
It's only a short trip at around 5 to 7 days, but due to the places you'll see, it's one Spain road trip you can't miss out on!
Northern Spain Road Trip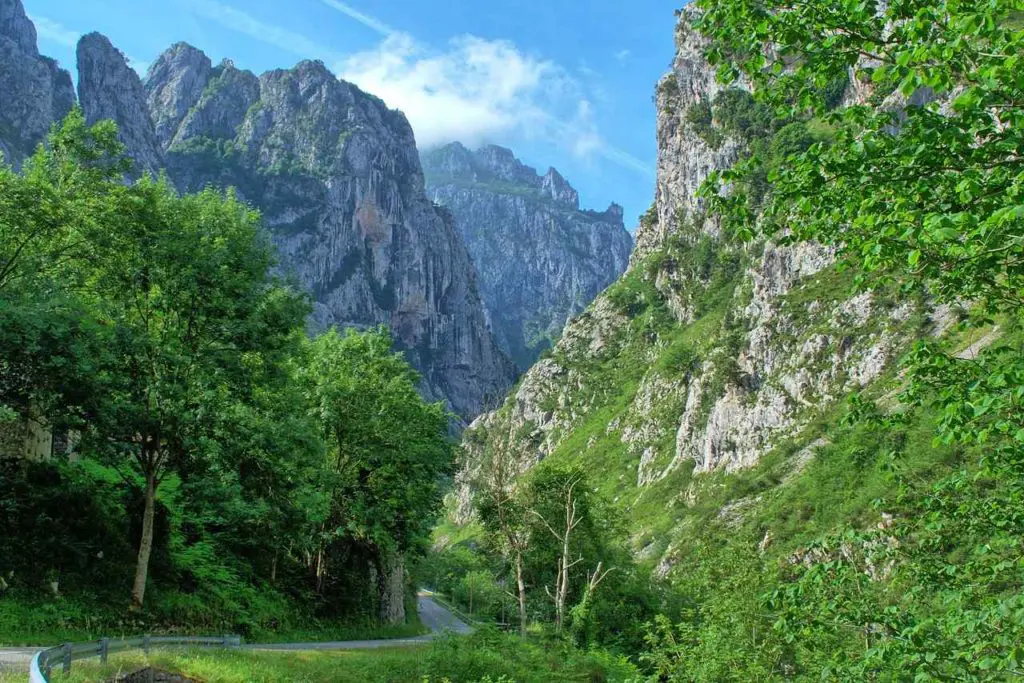 Distance
879.3 km (546 miles)

The Northern part of Spain isn't as well visited as the Mediterranean coast or Andalucia, but there is a lot to see during this trip.
A Northern Spain road trip will take you to some of the most interesting and least well-known parts of Spain.
The road trip starts off in the beautiful city of San Sebastian and you slowly work your way across the top of the country to the endpoint in Galicia.
Along the way, you will find beautiful beaches, the stunning Picos de Europa mountain range and beautiful cities such as Santiago in Galicia. You could even extend the trip to Portugal and visit Porto if you wish!
If you're looking to see a different side of Spain, this road trip is one I would consider. There is a lot more to Spain than just sun, sea and sand, which you'll discover driving around Northern Spain!
Mediterranean Coast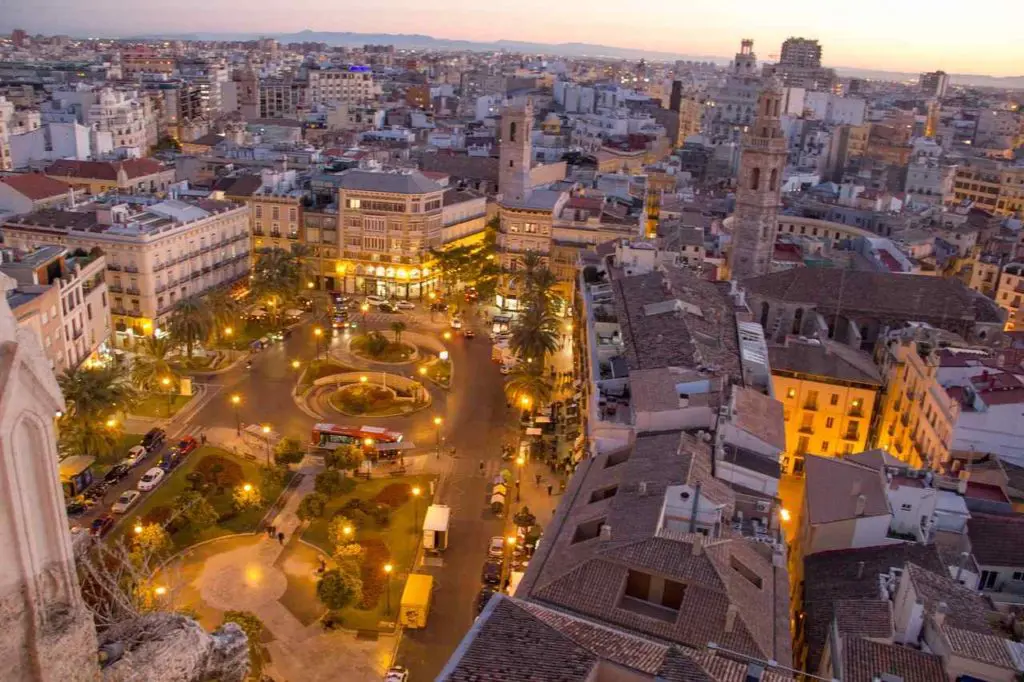 Distance
632 km (392.7 miles)

The Mediterranean coast is one of the most popular parts of Spain, so it kinda makes sense to go on a road trip along the coast.
You can spend 3 days in Barcelona among many sights, but there are a lot of lesser-known spots to visit too such as Murcia which is beautiful.
Barcelona is the natural starting point for this trip, although you can head north to check out the beautiful Costa Brava beforehand if you wish.
On the trip south you should stop in the charming seaside town of Tarragona, discover the numerous things to do in Valencia and then down to Alicante.
Murcia is the next stop and is a beautiful place that doesn't get many tourists but has a lot of stunning beaches and interesting cities such as Cartegena.
You can extend the trip into Andalucia through Almeria if you wish when it essentially becomes similar to the Andalucia road trip mentioned later on!
Catalonia Road Trip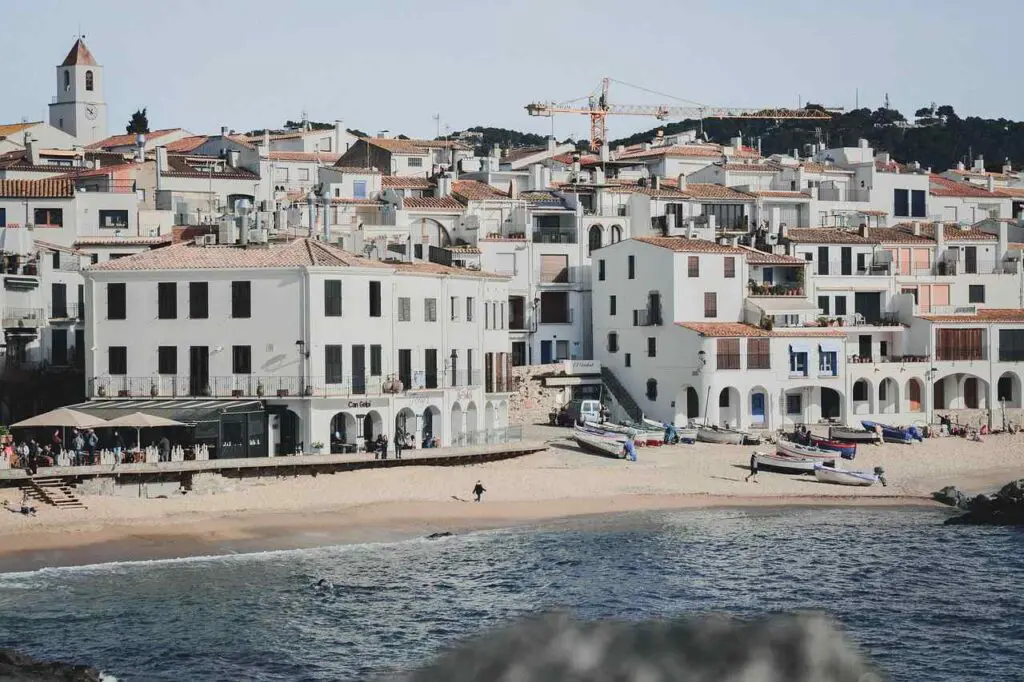 Distance
722.4 km (448.8 miles)

I lived in Barcelona for two years and took multiple day trips while I lived in the city. Barcelona is a great city, but there is a lot to see in the wider Catalonia region too! That's why a Catalonia road trip is one of the best in Spain!
Starting in Barcelona, you can either head north towards Girona or south towards Tarragona. It doesn't matter which way you go as you'll loop back around to your starting point anyway!
Heading north you'll find plenty of things to do in Girona, a beautiful medieval city. While you can visit the amazing seaside town of Tossa de Mar, which is one of the most picturesque places in Spain.
From there you head to Figueres, which is home to the Salvador Dali museum. If you want you could visit Perpignan in France before heading inland towards La Seu d'Urgell and the Garrotxa volcanic national park.
You can even detour into Andorra, which is an interesting place to visit. This is one of the best road trips in Spain for the variety of places you'll get to see and the scenery along the way!
Barcelona to Madrid

Distance
955.7 km (593.8 miles)

A Barcelona to Madrid drive, between the two biggest cities in Spain, is one of the most interesting road trips in the country. Both cities are fascinating places to visit and you should spend a few days in Barcelona and Madrid to see everything.
Before you start this road trip, you have two choices. You can either take the inland route via Zaragoza, or you can head down the coast to visit Valencia and then come inland via the mountainside city of Cuenca.
Both routes have their pros and cons. I'd be inclined to go the coastal route as once you get to Zaragoza, there isn't much to see until you get to Guadalajara on the outskirts of Madrid.
However, going to Valencia is a longer route, so if you're in a rush it's better to take the inland route.
No matter which route you decide on, you'll enjoy this trip. You'll find excellent places to visit on either route, and it comes down to whether you want to relax at Valencia's beaches and check out its sights such as the City of Arts and Sciences, or whether you want to see the historical and cultural delights of Zaragoza.
The appeal of both routes highlights the appeal of road trips in Spain!
Central Spain Road Trip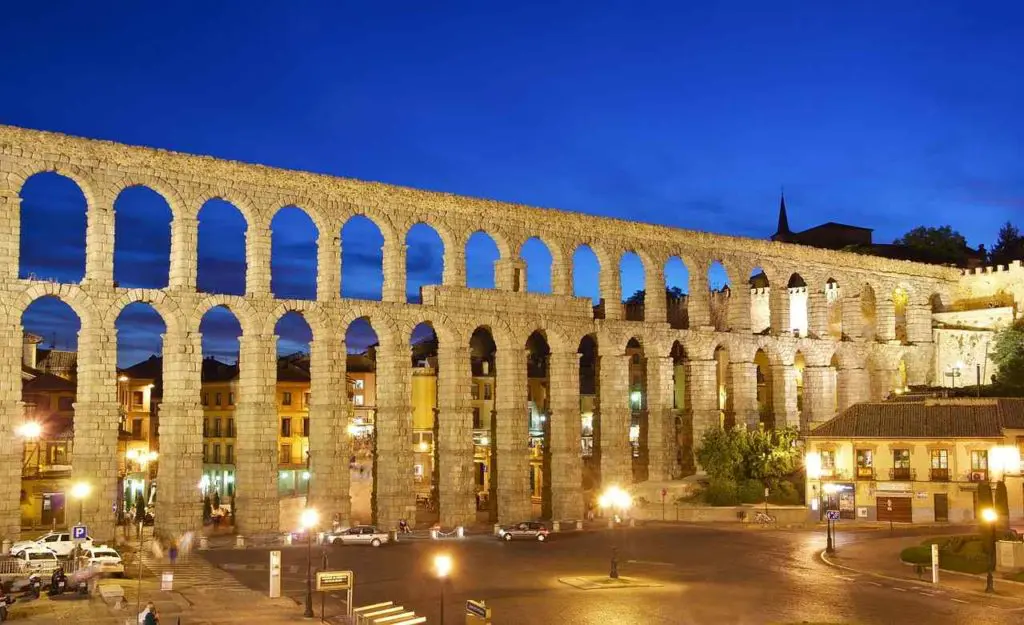 Distance
555.2 km (345 miles)

The centre of Spain is a culture vulture's delight. You'll find some of the best places to visit in Spain on this road trip which starts and ends in Madrid.
It's a good idea to spend 3 days in Madrid either before or after you start the trip, to check out the city.
From Madrid, you make the short drive to Segovia which is famous for some of Spain's most impressive architecture, including a Roman aqueduct.
Then you can head to the walled city of Ávila, which has one of the most complete medieval walls you'll find anywhere in the world! After that, a trip to the equally beautiful city of Salamanca is a must!
From there, you head south to Plasencia, the old capital Toledo, and the city built into the mountainside, Cuenca, before finishing again in Madrid.
The centre of Spain isn't as well explored as the rest of the country. If you like history and want to understand why there are so many quotes about Spain and its past, as well as visit some fascinating places, it's a road trip you can't miss out on!
Mallorca Road Trip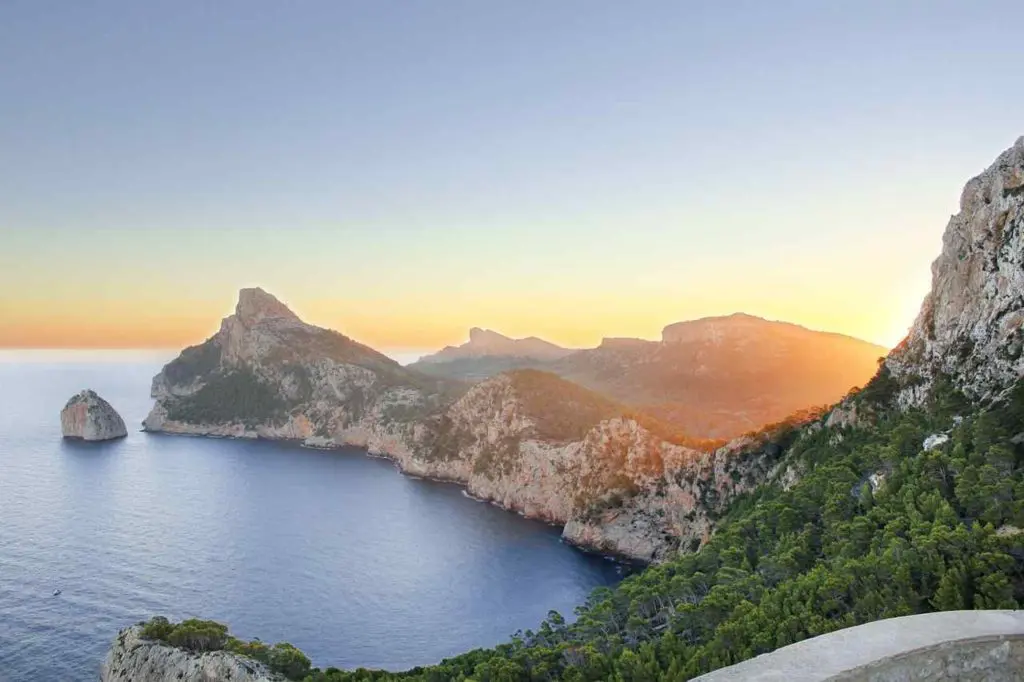 Distance
281.6 km (175 miles)

Mallorca is the biggest of the Balearic Islands and is the ideal place to go on a road trip. The capital of Palma is the natural starting point due to it being the main into and out of the island.
Before you leave Palma, you should take the time to explore the city and see the sights. In particular, the impressive cathedral is visible from almost everywhere in the city.
The best way to see the island is to do one big loop. This way you'll get to see the majority of the island and all its beautiful spots. If you like mountaineering, you may want to take a detour into the centre, so you can climb a few peaks or go on a hike.
The drive along narrow coastal roads to Valdemossa and Soler is one you won't forget in a while. Be sure to check out the beaches at Cala Agulla too, which are free of the tourists you'll find in other parts of the island.
A trip to Cala d'Or is a must before you end up back in Palma at the end of your Mallorca road trip!
Galicia Road Trip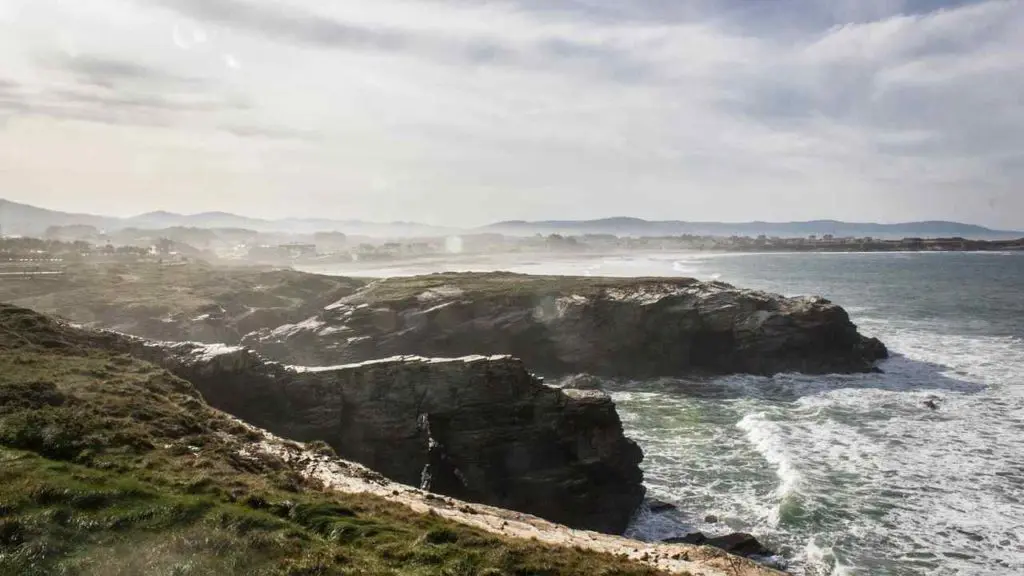 Distance
518.2 km (322 miles)

Galicia is one of the least visited parts of Spain but that doesn't mean there isn't anything to see. Far from it, Galicia is full of interesting sights!
This Galicia road trip hugs the coast with a brief detour inland to Santiago de Compostela. You can start from Vigo in the south or As Catedrais Beach in the North. You could even start the trip from Gijon in Asturias if you wanted.
The highlight of the trip is the stunning Galician coast which has numerous amazing sights. As Catedrais Beach is known as the cathedral beach for the towering rock formations you can find there.
From there you head to the Vixia Herbeira cliffs and to A Coruña, where there are more spectacular coastlines to enjoy and a nice lighthouse.
Santiago is a departure from the beautiful scenery and substitutes it for stunning buildings in this religious city. You can end the trip in the charming city of Vigo or carry on to Portugal if you wish!
Andalucia Road Trip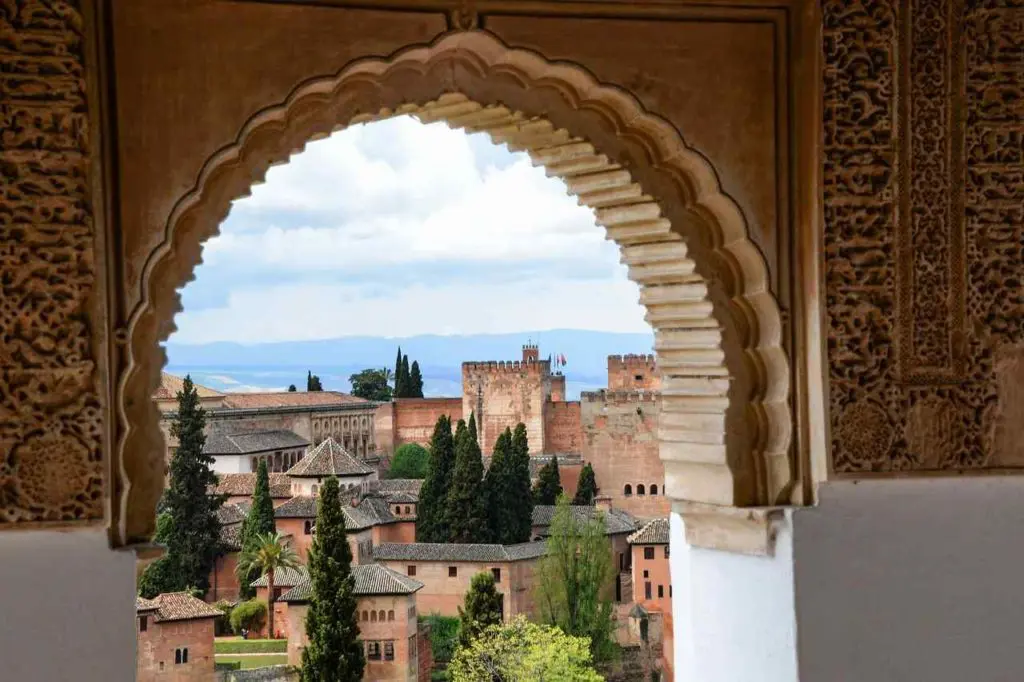 Distance
1,273.7 km (791 miles)

An Andalucia road trip is without a doubt, one of the best road trips in Spain! This is one of the most interesting parts of Spain and there are so many places to see while you're there.
You'll find incredible cities such as Granada, Malaga and Seville, while you can also check out numerous beaches and parks such as the Sierra Nevada National Park.
Andalucia is also home to Spain's most well-known tourist attractions such as La Alhambra and La Mezquita. If you're a history buff, you'll love Andalucia.
As well as this, there are many great places to visit in Andalucia such as Ronda, Nerja and Cadiz that there are less well-known but just as amazing!
A road trip in Andalucia may take 10 days to see everything, but it's well worth it and a trip you won't forget in a hurry!
Complete Lap of Spain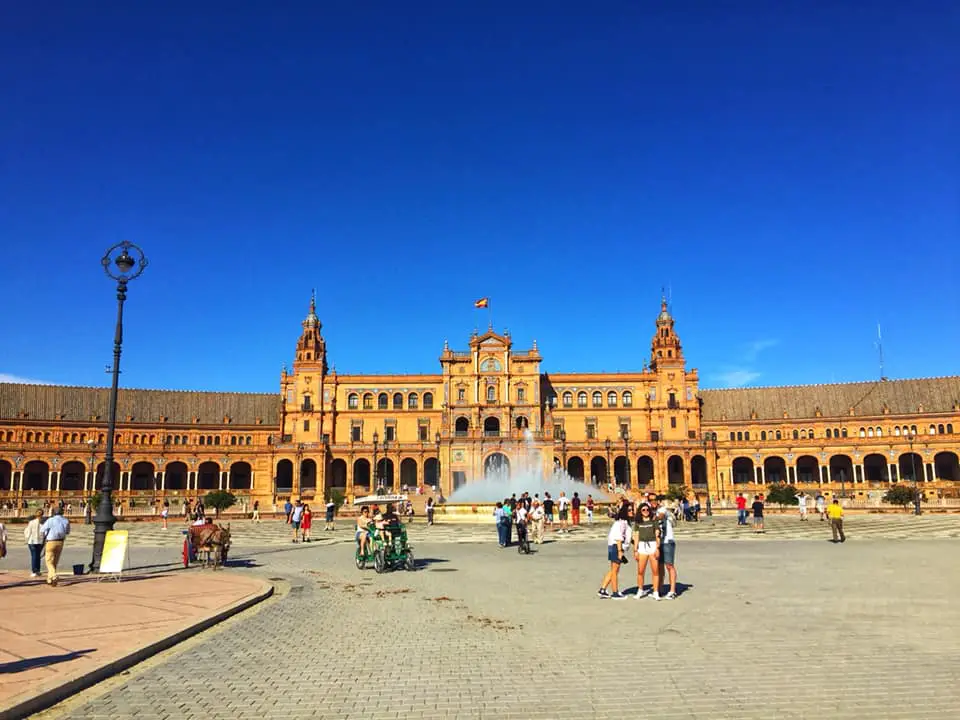 Distance
4,506.1 km (2,800 miles)

One of the things to know before visiting Spain is that it's a big country. Despite its obvious size on a map, a lot of people don't realise just how big Spain is.
During our road trip around Europe, my friends and I drove around the whole Iberian peninsula. This involved driving from Barcelona, all the way around to Salamanca into Portugal, down to the Algarve, through into Sevilla and back up to Barcelona.
It was one hell of a drive and made me realise just how big Spain is. I knew it was big before, but this trip really hammered it home.
This road trip is easily doable, the only problem is that it will take a long time and you have to decide where to stop. This is an issue, especially when you get to Andalucia, as there is so much to see.
To do a road trip like this justice, ideally, you'd need at least three months to see everything. This way you can take your time and explore the lesser-known parts of Spain as well as the more commonly worn paths.
The minimum amount of days to make this road trip worthwhile is thirty. I recommend more, but you can see a good chunk of the country during this time.
This is a demanding road trip, but it allows you to see a lot of the country and appreciate the beauty within it.
Concluding Thoughts
As you can see, there are so many different road trips in Spain that you could keep coming back for years to complete them all!
Spain is one of many favourite countries to visit. There is so much to do and no matter what you what to do, be it relaxing at the beach, going hiking, or taking in cultural sights you can do it!
The best way to see the country is by car and these road trips are the ones you should do given the chance!
Have you done a Spain road trip? Which one of these road trips are you itching to do? Let me know in the comments below!
Need a Rental Car?
I use Rentalcars.com whenever I need to rent a car. They offer the most comprehensive listings of rental cars on the web. Plus, their deals are often cheaper than if you went straight to the supplier!
Looking For More Travel Guides?
Road Trip Food Ideas – Discover what food you need with you when you're on the road!
Road Trip Packing List – Find out all the items you need to ensure you have a safe and fun road trip.
Sicily Road Trip – If these road trips aren't enough, check out this itinerary for an epic road trip around Sicily.
Need Travel Insurance?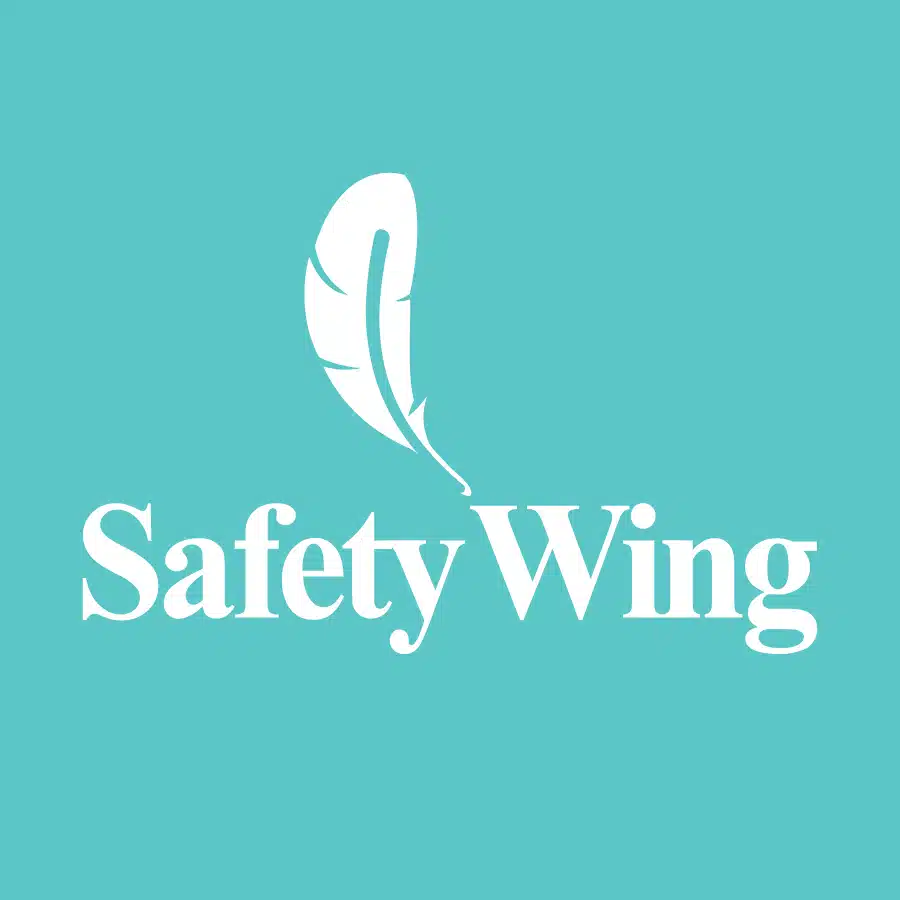 SafetyWing offers coverage that will give you peace of mind while you're on the road. If you want to protect yourself while you're on the road, then click the image to take a look at the options available to you.
Pin For Later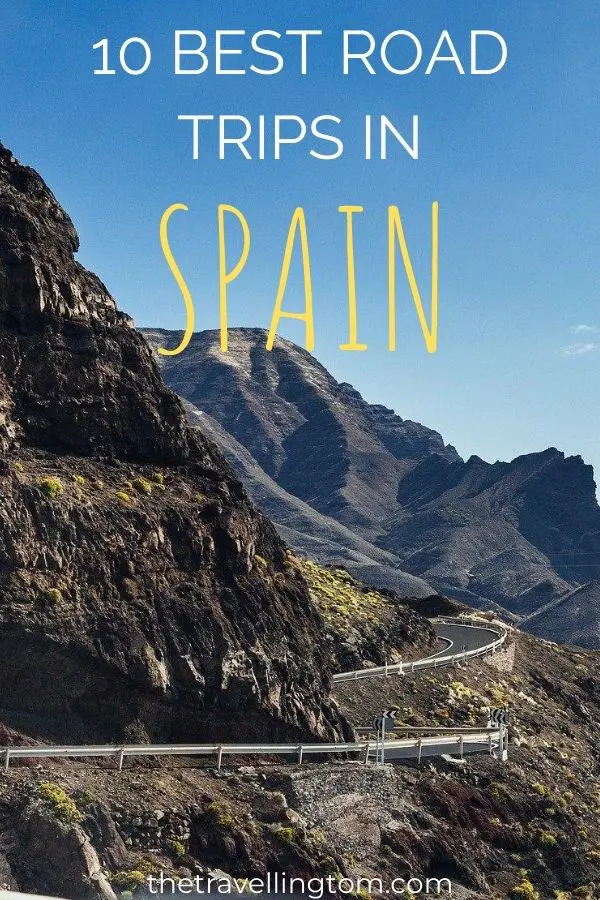 Tom is a travel addict who first left England to spend a year Down Under. Not satisfied with this, he then went to New Zealand, about as far away from home as he could get. He is now planning his next adventures in Europe and Canada while maintaining this blog. Check out the about me page to learn more!