It's important to consider healthy road trip food ideas whenever you set off in your car to a new destination.
Apart from driving, one thing you will need to do when you're on the road is eat. As a veteran of multiple road trip ideas on many different continents, I've become attuned to what you should eat on the road and these car food ideas reflect that.
It's easy to stop at fast-food restaurants along the way, and while this is fine once in a while, if you do it all the time it won't be good for your health or wallet. That's why coming up with some great road trip meals is important.
This article will help you to decide the road trip foods you should be taking with you. There will be a comprehensive road trip food list that lists all the essentials you should take with you.
I'll also include a few ideas for road trip snacks that are ideal to eat on any long-distance journey!
Disclosure: This article may contain affiliate/compensated links. For full information, please see our full disclosure policy.
Road Trip Food Ideas
The importance of a road trip food list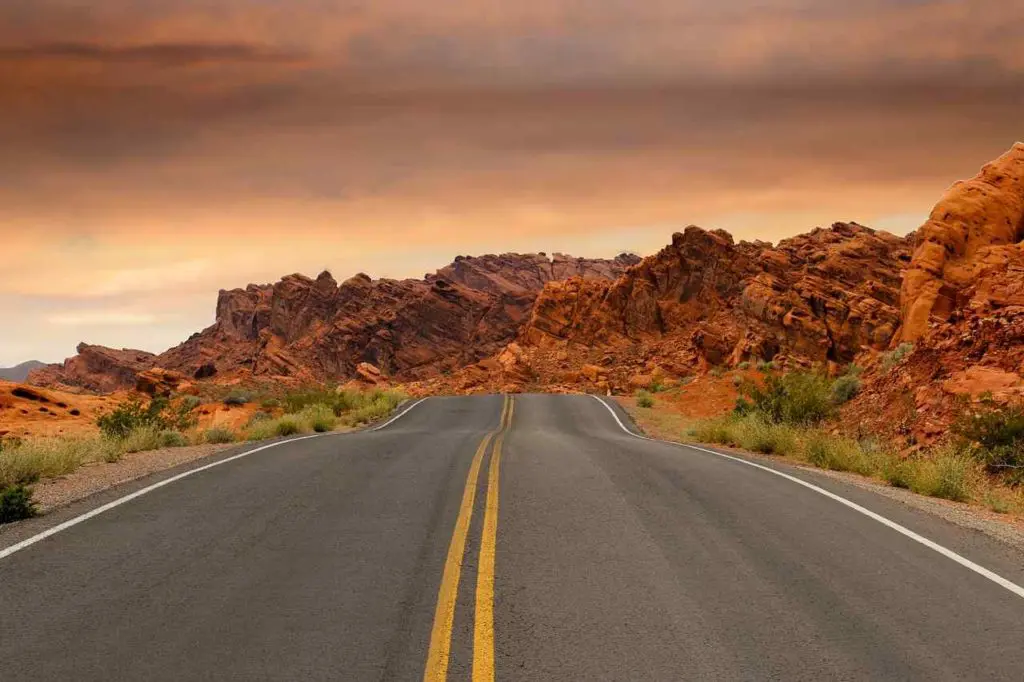 You may not think it's important to come up with road trip food ideas. After all, you can just hop into a service station, or do some shopping later on.
Well, this attitude will ensure that you're constantly stopping for food and making poor choices when you do. If you're doing a long road trip, such as an Adelaide to Darwin drive, it's important to have your food sorted before you leave.
This gives you the advantage of knowing you have food and water, especially important in case of an emergency, and it prevents you from making unnecessary stops.
The temptation to buy a McDonald's, take potato chips with you or gorge on chocolate is strong when you've been driving for hours! But what sounds better a bland burger, or a homemade brownie with a tuna sandwich?
I know which one I prefer, and which one's better for you too!
Ultimate Road Trip Food List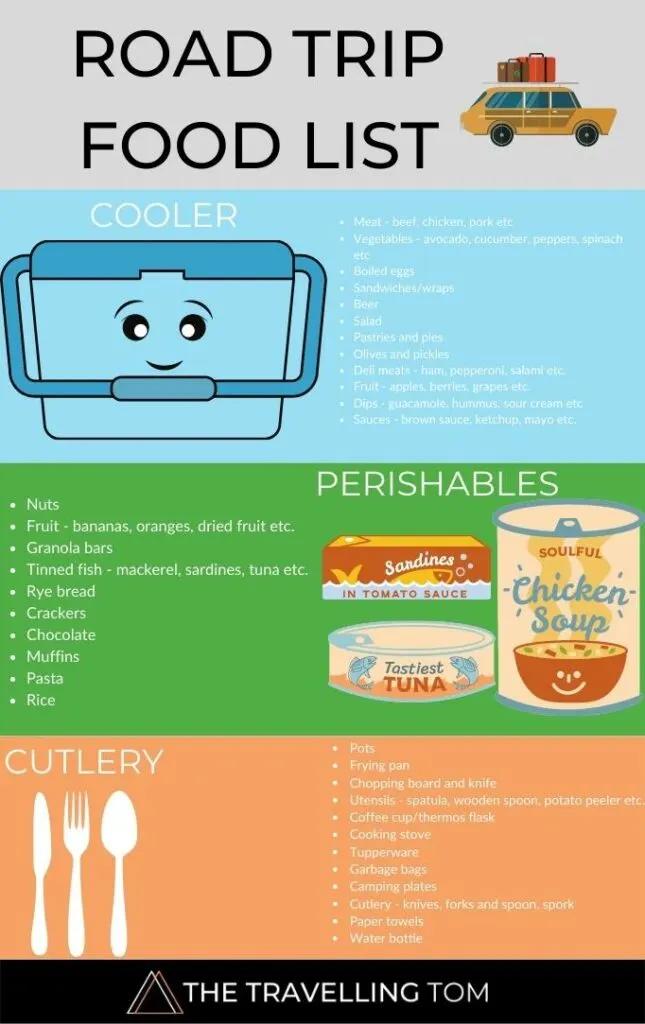 When you're planning a road trip, it's important to consider how much food you'll need. This is often correlated with how long you'll be on the road.
If you're going on a long trip, such as driving around Europe, you'll need a cooler. This way you can store food such as fruit, and vegetables, which will go off, saving you a lot of money.
It's also essential to stock up on healthy snacks such as nuts and fruit, as they're perfect food for car rides.
You can keep this with you while you're driving and they will keep you fueled for longer and keep you from being tempted to drop into cafes and fast food joints you may come across.
Cooler items
If you're going on a long trip that could last a couple of months, being able to refrigerate your food is a must. The best way is to take a cooler box with you and fill it with ice packs. Another option is to use a mini-fridge attached to the car battery, but this will drain it over the long run.
A cooler box is a simple and easy solution that allows you to keep the following items fresh and ready to use!
Meat – beef, chicken, pork etc
Vegetables – avocado, cucumber, peppers, spinach etc
Boiled eggs
Sandwiches/wraps
Beer
Salad
Pastries and pies
Olives and pickles
Deli meats – ham, pepperoni, salami etc.
Fruit – apples, berries, grapes etc.
Dips – guacamole, hummus, sour cream etc
Sauces – brown sauce, ketchup, mayo etc.
Perishables
An important part of your road trip food list should include food which is perishable. This is stuff like nuts, fruit such as bananas and granola bars.
These are some of the easiest food to pack for a road trip and they are easy to snack on even as you're driving!
Nuts
Fruit – bananas, oranges, dried fruit etc.
Granola bars
Tinned fish – mackerel, sardines, tuna etc.
Rye bread
Crackers
Chocolate
Muffins
Pasta
Rice
Cutlery and useful items
One important thing to consider when you're on a long road trip is how you'll cook food. If you're going to be on a road trip for a while, eating out all the time will eat into your budget!
Buying a cooking stove and bringing pots and pans and utensils along with you will allow you to cook on the go and save you a lot of money in the long run!
A lot of this stuff you will find included on my road trip packing list which is worth checking out before you head off on your trip!
Pots
Frying pan
Chopping board and knife
Utensils – spatula, wooden spoon, potato peeler etc.
Garbage bags
Cutlery – knives, forks and spoon, spork
Paper towels
Road Trip Food Tips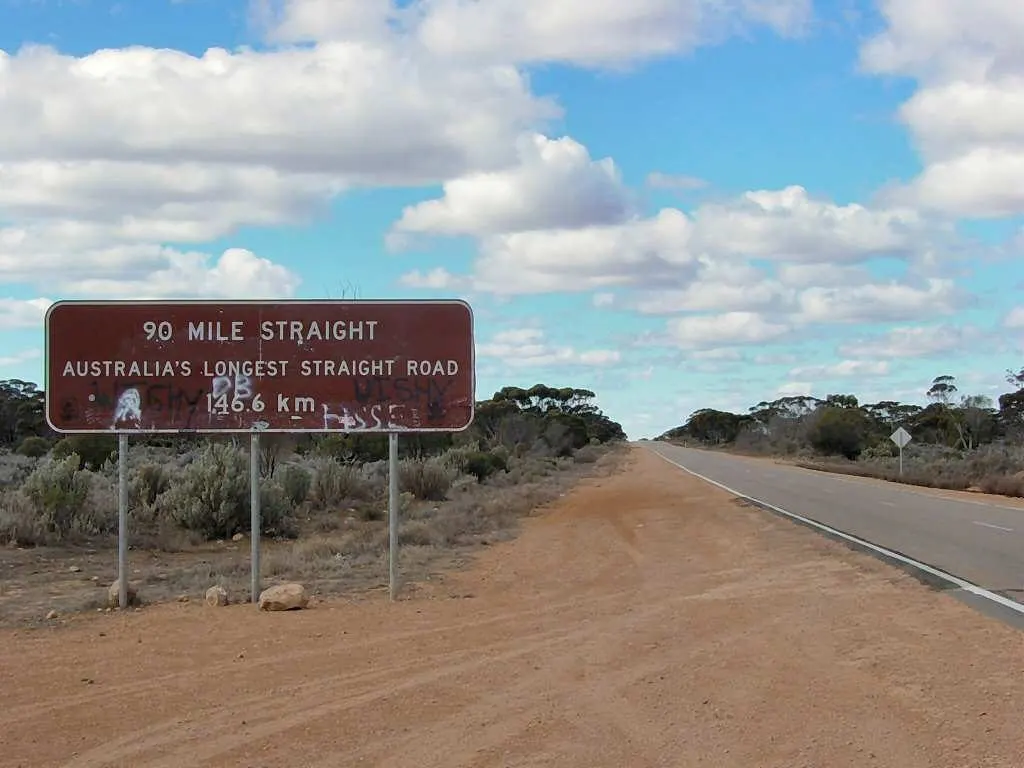 Now that you have a list of the best food for traveling in a car and other useful items you'll need on a road trip, I've compiled a list of tips that will help you keep yourself fuelled on the road.
These road trip food ideas are the result of multiple roads across many different countries and continents. I learnt these tips through trial and error and often the hard way.
Hopefully, they can help satisfy your hunger, keep you full and ensure you have a fun road trip!
1. Leave nuts and fruit within easy access
While you're driving, some of the easiest foods to eat are nuts and fruit. A bag of nuts is easy to grab and reach into while fruits such as bananas are easy to consume too, which makes good snacks for road trips.
It's a good idea to have them close to hand as you can them as you go, which will keep you full for longer.
The problem with not having these foods within easy reach is that you'll have to stop to retrieve them if they aren't nearby.
2. If you can, keep your cooler in the back for easy access
This will only be possible if there are fewer than four of you. If there are four of you, the cooler will have to go in the back along with everything else.
During our road trip around Europe in 2019, with three of us in the car, we could keep the cooler in the back behind one of the front seats.
This meant we could easily open it up while we were on the road and that it didn't get covered with everything else in the back.
3. Make your meals ahead of time if you can
This is one of the best road trip food tips you will read. This one tip will save you a lot of time and hassle as well as a lot of money.
Make-ahead meals for road trips include pasta, risotto and many other meals. Or, you can make sandwiches and save them for later or the next day.
The key point with this tip is that preparation is key. Take the time to prepare your food and you won't have to spend money on expensive service stops or cook after a long drive.
4. Avoid buying too much
This is another important tip. If you don't have much food with you, it can be tempting to buy a lot. While this might seem like a good idea, it can drain your finances and leave you with a lot of food you may not eat.
If the food you buy is non-perishable then this isn't the biggest issue, but if it's not, then you have to make sure you eat it. Otherwise, it will go off.
This also applies to shopping in service stations and eating out along the way. Too much of it will leave you with a hole in your wallet and more food than you can eat!
5. Cook as much as you can
Cooking is the best way to save money while travelling. During my numerous road trips in Australia, I cooked as much as I could and this lowered the expenses a lot.
Using pasta and rice as the staple of your dishes and are easy road trip lunch ideas that will save you a lot of money. Plus, you can cook a variety of dishes with this food.
The bonus of cooking for yourself is that if you make too much you can always eat it later. It's probably better to cook too much because the food will last and it will give you something to eat the next day and stop you from pulling off into a fast food joint!
6. Eat healthy whenever possible
A lot of these road trip food ideas focus on healthy options and there is a reason for that. The very nature of road trips means that you can be seated for a long time.
This is not what the human body was designed to do. Therefore, if all you eat on the trip is junk food you will start to gain weight and feel lethargic and awful.
Snacking on fruits and nuts, while including a lot of vegetables and lean meats in your meals will ensure you stay in great shape no matter how long you're on the road!
7. Bring lots of snacks when travelling with kids
When you're doing a road trip with kids, it's important you keep them well-fed to stop them from becoming restless.
One of the best ways you can do this is to bring lots of snacks with you. Granola bars, nuts, and fruit chunks are useful to have around and will keep your kids full while you're on the road.
This is important because the temptation will be to pull off and go somewhere like McDonald's. while you can still eat out with children, if you have snacks pre-prepared, it means they will stay fuller for longer and get some healthy food too!
8. Eat nuts instead of junk food
When you're on a road trip, it's all too easy to buy junk food and gorge on it while you're in the car. This isn't helped by a lot of shops and service stations only stocking junk food.
The best way to get around this is to buy food before you set off. Nuts are especially useful for you to stock up on. They are full of healthy fats which will keep you full for longer, which makes them the ideal snacks for a road trip!
It's important to have lots of fruit too, and some rye bread with dip is another good way to stop you from falling victim to the temptation of junk food!
9. Limit junk food as much as you can
We all know junk food is tempting, and eating once in a while doesn't do any harm. The problem is when it becomes a common occurrence.
While you're on a road trip that is easy to do.
My advice is that you have lots of healthy food available in the car to keep you fed on long trips. Sure, you can to McDonald's or KFC, but keep it to a minimum.
Due to the sedentary nature of road trips, keeping yourself full of junk food will not do your long-term health any good.
10. Resist the temptation to buy energy drinks
Another tempting part of road trips is to stock up on energy drinks to help with long drives. I did this once or twice while on road trips in New Zealand and it messed with my circadian rhythm after a while.
These drinks are terrible for your health. They are full of so much caffeine, sugar and other nasty additives that drinking them long-term can damage your health.
If you need a caffeine kick, drink a coffee instead. You can take a coffee maker with you, or get one along the way.
11. Buy a reusable water bottle
Following on from the last point, if you're looking to stay hydrated while you're on the road, the best way to do that is to drink a lot of water.
it's easy to head into a shop and buy lots of bottles of water, but this is terrible for the planet. It's an awful way to reduce your plastic footprint which is really important when you travel.
Bringing a reusable water bottle with you is a must. this way you can fill your bottle up as you go, saving you money and preventing more plastic from going into the ocean or landfill!
12. Use a cooking stove as much as possible
Taking a cooking stove with you is a great idea if you're going to be on the road for a long time. On a Perth to Darwin road trip, for example, it would be ideal, especially as that drive takes you across territory that's sparsely populated.
The beauty of a cooking stove is that you can set it up wherever you stop. You just open it up, start it up and you're good to go!
It's important to bear in mind that you might need two, as most cooking stoves can only fit one pot or pan. However, the ability to cook food no matter where you are is something you shouldn't neglect!
13. Make enough food to last you a few days
When it comes to doing a long road trip if you can make your food last you'll save a lot of money. While you shouldn't starve yourself, you shouldn't waste money on food either.
One of the best tips I can give you is to cook enough food to last a few days. It can be pizza, risotto or burritos, whatever it is, if it will give you more than one meal, your life will be easier.
Aside from the financial aspect of spending money each day on food, it can be draining to cook after a long day on the road.
Cooking more food than you can eat in one go ensures you'll have something to eat whenever you feel peckish!
14. Make road trip sandwiches to keep you full on the go
Another great way to ensure you don't get hungry while you're on the road is to make some sandwiches before you set off.
Sandwiches are so easy to make that you'd be stupid not to take the time to make a few before you set off. You can also pull over and make them too! They are super easy to make, portable and can be tailored to everyone's tastes!
The great thing about sandwiches is that you can put so many different things in them. Tuna, chicken or some veggies!
15. Eat at IKEA for a cheap meal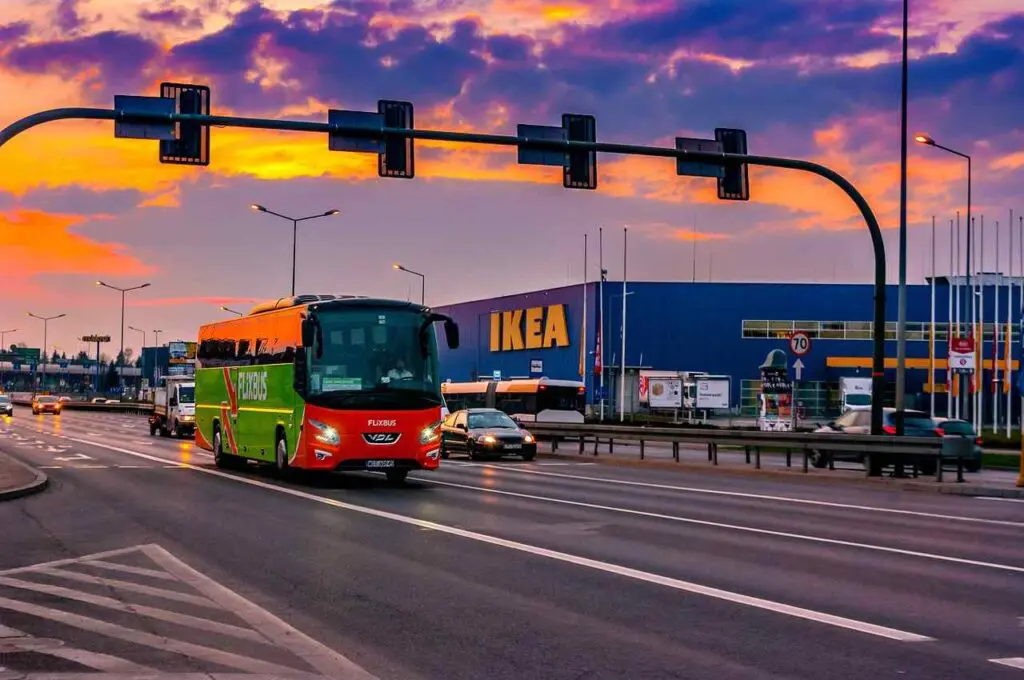 A lot of these road trip food ideas have revolved around cooking your own food, but if you do want to eat out, IKEA is one of the best places to do so.
This may sound odd as IKEA is renowned for its furniture, but each store has a restaurant too. the best thing about these stores from our perspective is that food is cheap and nutritious.
You can get a fantastic meal at IKEA for a lower price than what you'd pay at a fast food joint. This tip does depend on where you're doing your road trip.
If you're doing it in Europe, for example, there are lots of IKEA stores that you can go to along the way!
Concluding Thoughts
Diving can be tiring and it can also be a hungry business. Keeping yourself fed and well hydrated is essential on any road trip.
Hopefully, this article has given you an idea of the food you should be taking with you and the various meals and snacks you can eat along the way.
Do you have a particular road trip recipe you love? What's your favourite snack to eat while you're on the road? Let me know in the comments below!
Need Travel Insurance?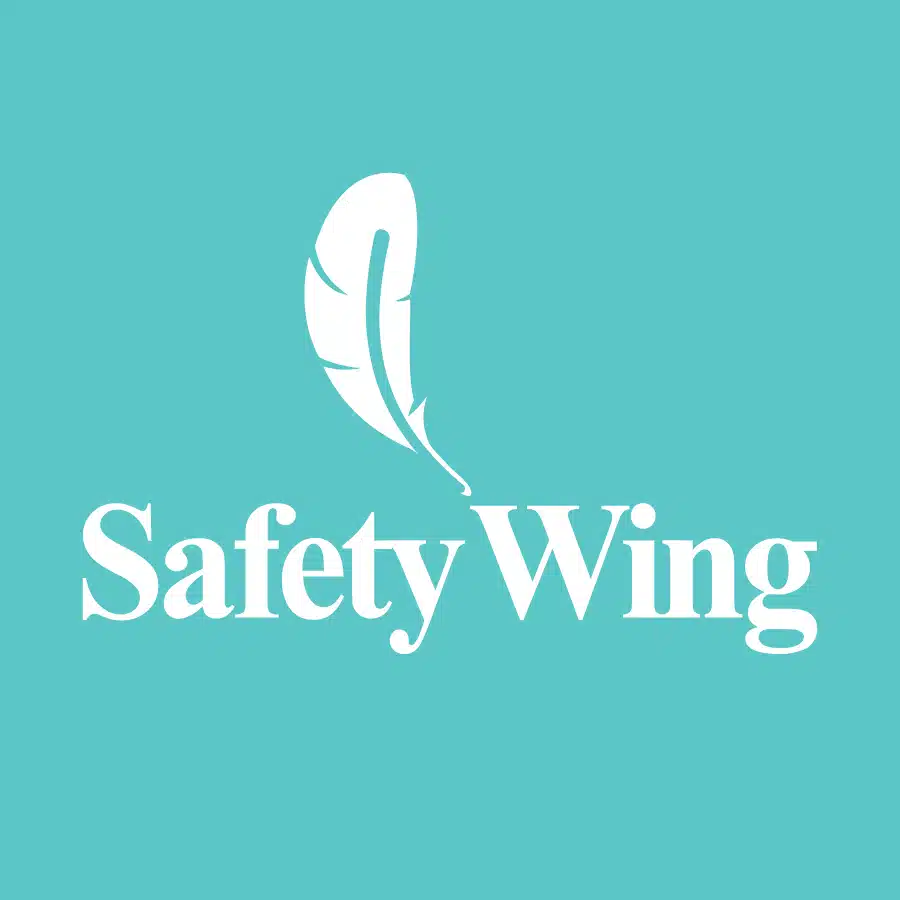 SafetyWing offers coverage that will give you peace of mind while you're on the road. If you want to protect yourself while you're on the road, then click the image to take a look at the options available to you.
Tom is a travel addict who first left England to spend a year Down Under. Not satisfied with this, he then went to New Zealand, about as far away from home as he could get. He is now planning his next adventures in Europe and Canada while maintaining this blog. Check out the about me page to learn more!