There are so many amazing places to visit in Norway that's it hard to narrow them down to a list such as this. However, that's exactly what I'm going to try and do in this article.
If you've been to Norway before or researched visiting there, you'll know that the country is full of amazing destinations.
Think of the views of the fjords from Preikestolen, the northern lights that you can witness in Tromso, or the beauty of the Lofoten Islands.
There are so many places to see in Norway and that's without mentioning cities such as Bergen, Oslo and Stavanger, which are fantastic destinations in their own right!
I've visited Norway multiple times now and every time I have been blown away by how beautiful it is. Yes, it may be expensive and difficult to get from place to place, but there's no denying it's an amazing destination.
Here's my guide to the best places in Norway, that you can't afford to miss out on!
Places to Visit in Norway
Table of Contents
Oslo
With so many things to do in Oslo, Norway's capital will be a natural place to visit in the country. Far from being a boring city, there is a lot to do here. You can check out some fantastic museums, see a thousand-year-old Viking ship and hang out in some beautiful gardens.
I wasn't expecting much when I visited Oslo. I didn't know much about the city, but I was pleasantly surprised by what I found.
It's an interesting place and although it can be expensive, you won't be bored. Even if you visit during winter, you can head out to the mountains near Oslo and go skiing! There's always something to do!
3 days in Oslo will give you a perfect amount of time to check out the city and discover one of the best places to see in Norway!
Bergen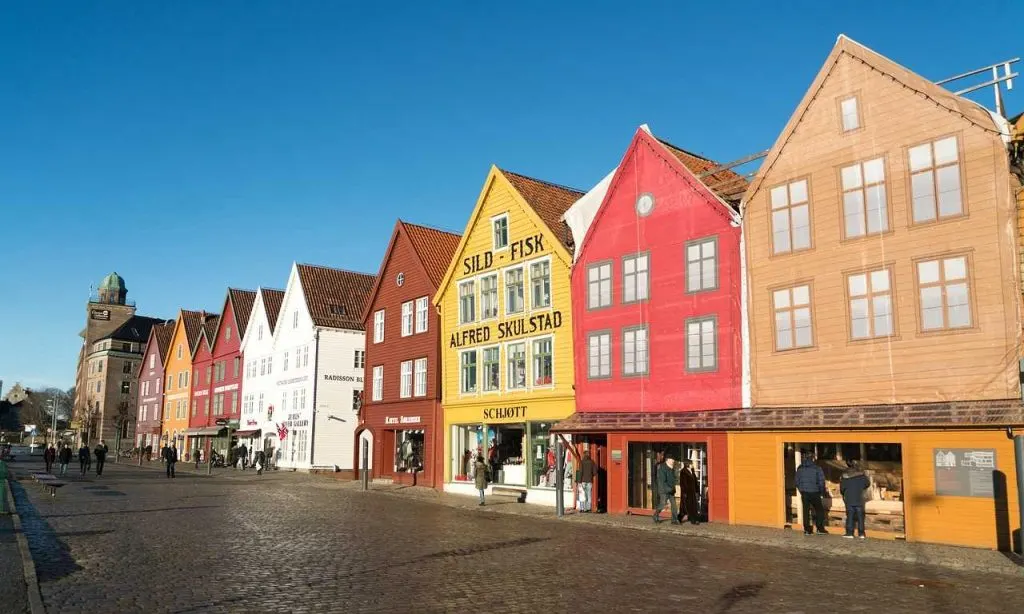 Bergen, the second biggest city in Norway is without a doubt, one of the most beautiful destinations in the country!
You notice this the minute you step foot in the city. The colourful wooden houses on the old wharf are a sight to behold. They give the city a real sense of character.
If you take the Fløibanen Funicular to the top of Fløyen Mountain, you'll be treated to a fantastic view of Bergen and beyond. The surrounding area has some of the best sights in the country!
Bergen is one of the best places to visit the Norwegian fjords. The longest fjord in the country, Sognefjord, is nearby.
Preikestolen
Norway is renowned for its beauty and outdoor culture, and there aren't many better places in the country that combine the two like Preikestolen. Also known as Pulpit Rock, it's a huge rock formation that stands from a cliff overlooking a fjord.
The Preikestolen hike is the only way to get to the rock outcrop and you won't be disappointed if you decide to take it on. Norway is a spectacular country and the views in this area are no different.
The hike to the top isn't too difficult and should take you about two hours. Even if you're not in good shape, it's a hike you can do comfortably.
The view from the top is incredible. Even if it's a little scary to be so close to the edge with nothing stopping you from falling. The scenery will keep you occupied!
Svalbard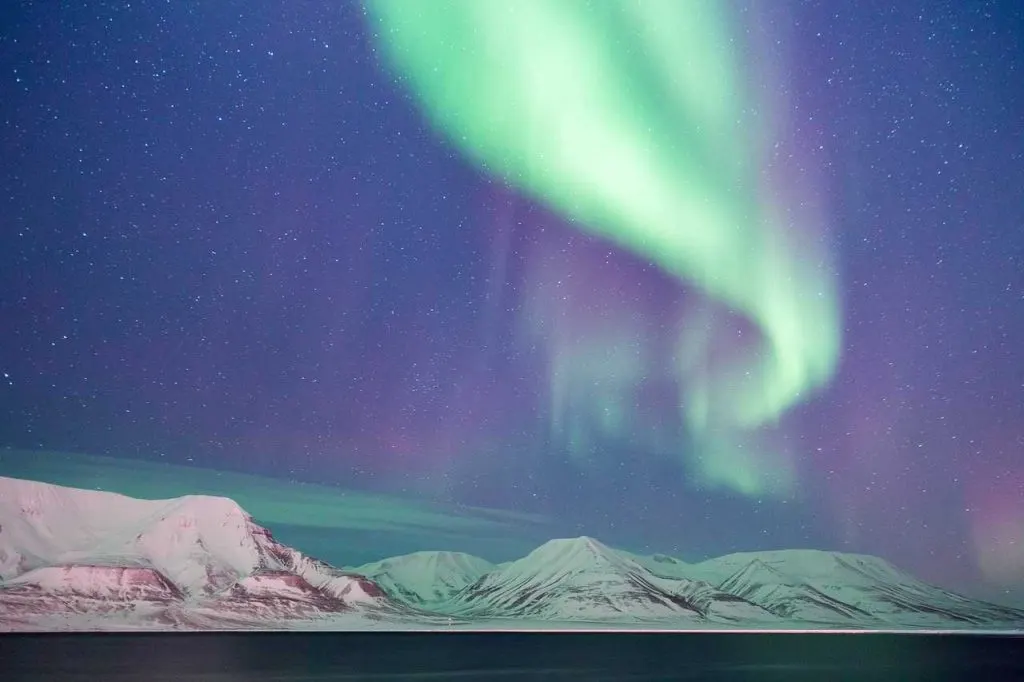 Svalbard is one of the best places to visit in Norway, but it's not one of the easiest. That's because Svalbard is a Norwegian archipelago located in the Arctic.
As it's separated from the mainland, the climate is distinct. The north of Norway sees cold temperatures and year-round sun during the winter, Svalbard is an even colder and extreme version of this.
One of the quirkier facts about Svalbard is that its home to a seed vault, which stores a variety of plant seeds if there is a global crisis that affects food supplies.
Svalbard is a brilliant place to go if you want to see the northern lights, which regularly dazzle during the winter months. You might also encounter a polar bear, though make sure to keep your distance and stay close to camp!
Lofoten Islands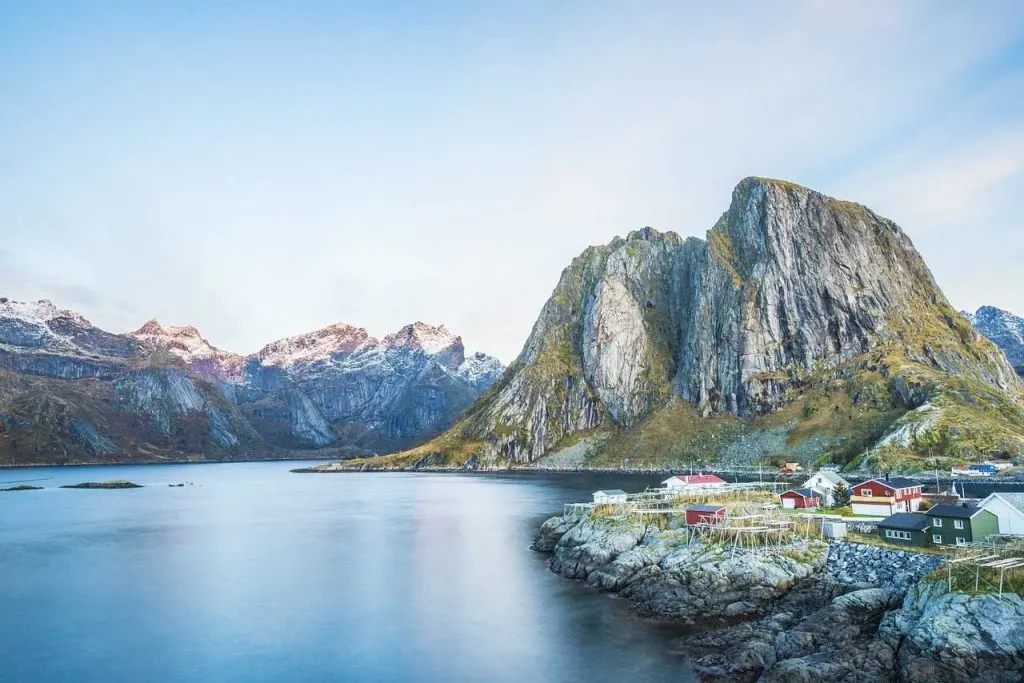 Like Svalbard, the Lofoten Islands are one of the best places in Norway to see the northern lights. The islands are located in the north of the country and offer a brilliant place to witness this natural phenomenon.
The Lofoten Islands are also a fantastic place to go for a road trip in Norway. You have 230 km (142 miles) of road that offers some of the best sights in the country.
You'll find lots of fishing villages and small towns along the way, as well as white beaches. It's a scenic area and one of the most unique places to visit in Norway.
One thing to bear in mind is that if you visit during the winter, it will be dark. This will be great for seeing the northern lights, but not so great for everything else.
Trolltunga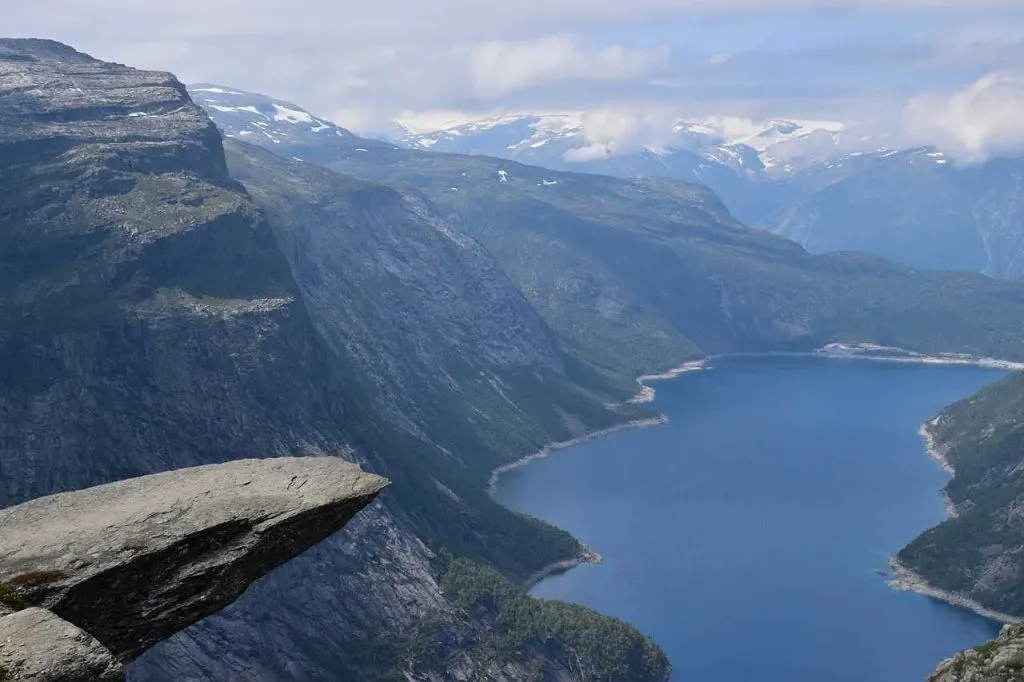 If you plan on backpacking Norway, Trolltunga is one place you can't leave off your list. Similar to Preikestolen, it's a striking rock formation that is popular on Instagram.
Trolltunga is a cliff that sticks out from a mountain that overlooks Lake Ringedalsvatnet. As might be obvious from the name, translated into English it means troll's tongue.
The hike to Trolltunga is no easy feat. It will take you a good 10 to 12 hours in total to get back to where you started. You need to be in good shape to take this on.
The hiking season runs from June to the end of August, so attempting to do the hike outside of these months is risky. Unless you're an experienced hiker, stick to the official guidance!
Love Scandinavia, then check out the best places to visit in Finland!
Kjeragbolten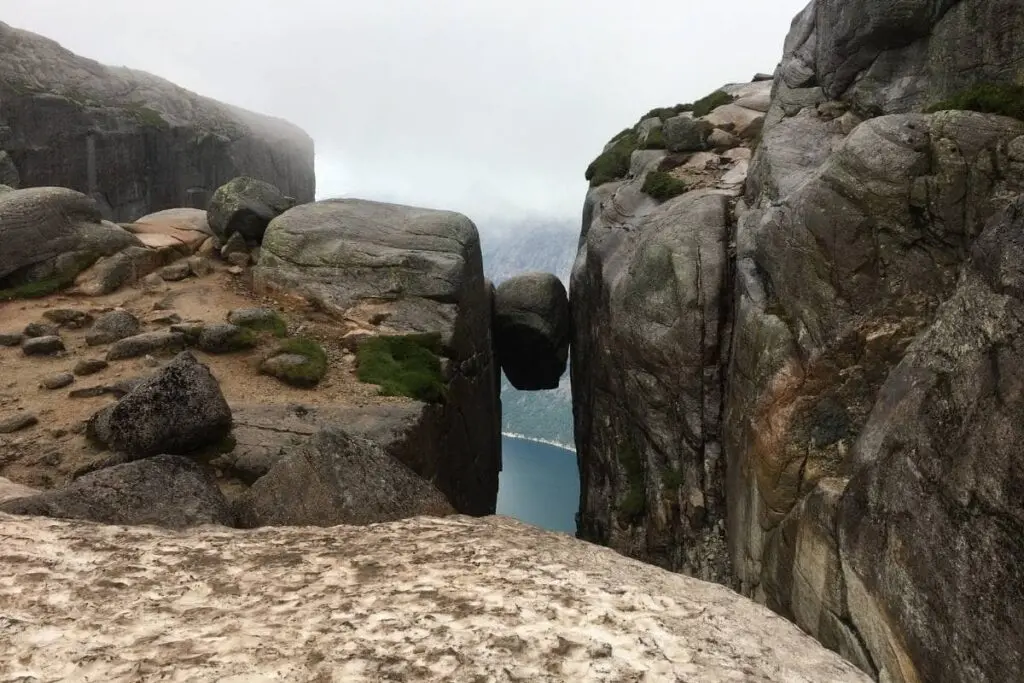 Kjeragbolten is another one of Norway's famous hikes. This time you'll be treated to the sight of a boulder stuck in between the crevasse of a mountain.
Like Trolltunga, it's a tough hike. The round trip takes 6 to 10 hours and involves an elevation gain of 800m. If you're not in good shape, you'll find it a struggle.
Once you reach the top, you will be presented with some breathtaking views. You overlook Lysefjord, the same fjord as Preikestolen, and the views over the fjord are spectacular.
Bear in mind that Kjeragbolten is a seasonal hike. You can only go up from May to late October/early November. The road that leads to the start point is inaccessible outside of those months.
Stavanger
Stavanger is one of the best cities in Norway to visit. It's a gateway to some of the best sights in Norway such as Kjeragbolten and Preikestolen. If you're planning on either, Stavanger will be your base.
The city is home to Norway's oil business, though they're not as prevalent as they used to be. One place to check out is the Norwegian Petroleum Museum, which describes how the 'black gold' turned Norway from a country on the brink of poverty to one of the richest in the world.
You'll find several beaches in Stavanger too, which are worth checking out, especially if you visit during the summer. You can go swimming, surfing or just relax and admire the views!
Kjeragbolten is nearby too, while a drive around the Lysefjord area will reveal some of the best sights in the region!
Geirangerfjord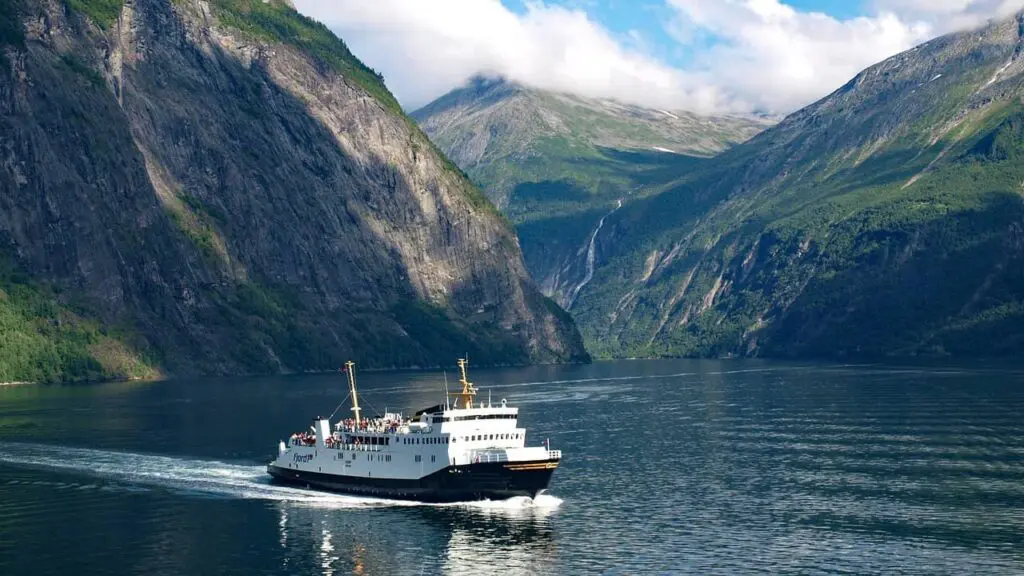 Geirangerfjord, as you might have guessed from the name is a fjord. But it's not just any fjord. This is one of the most beautiful in Norway, and matches the picture-perfect image of a fjord most of us have!
The fjord is located south of Trondheim on the west coast of Norway. As well as admiring the beauty of the area, there are plenty more things you can do.
Hiking is perhaps the best thing. with lots of routes available, that will allow you to take in the beauty of this part of the country!
A boat ride is another fantastic way to see the fjord, and will allow you to get a different perspective than the one from up high!
Ålesund
Ålesund is a town that's located on the west coast of Norway. It's a beautiful place to visit and one that has an intriguing past.
The town was engulfed by a fire in 1904, which burnt the entire centre down to ashes. Following this, the decision was made to rebuild the centre in Art Nouveau style.
The result is a collection of buildings that are beautiful and striking, as well as being one of Europe's most distinctive concentrations of Art Nouveau buildings.
Outside of the centre of town, Ålesund is situated close to Geirangerfjord, so it's not short of natural beauty. If you're wondering where to go in Norway, a trip to Ålesund is a good idea!
Flåm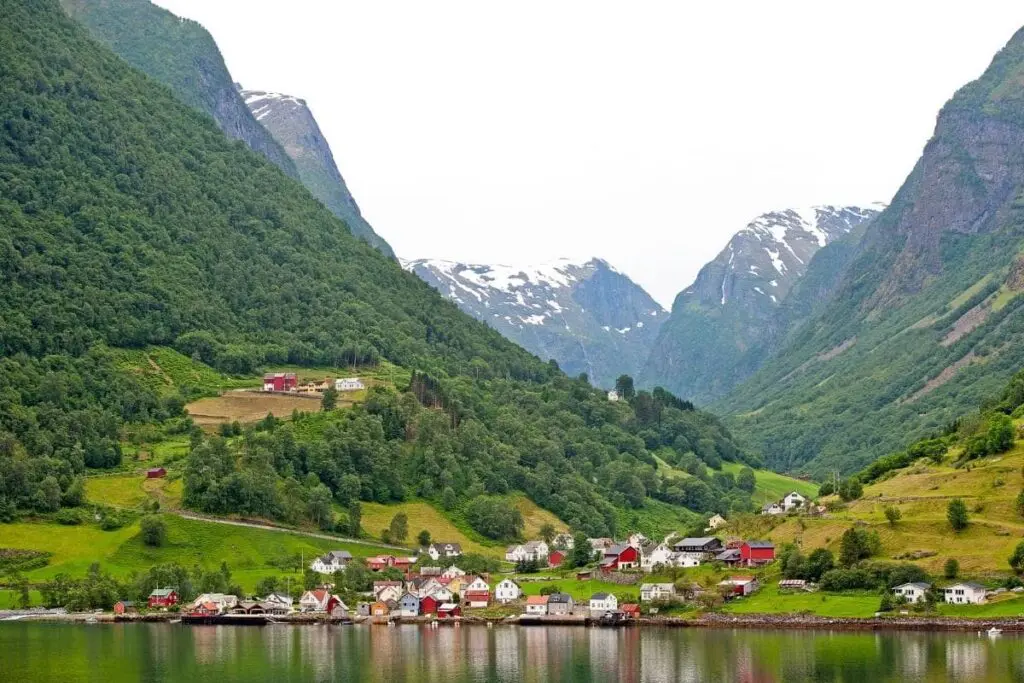 Flåm is one of the lesser-known places to visit in Norway, but it's also one of the best. This little fishing village is a beautiful place with spectacular scenery.
The village isn't far from Bergen and is located among the fjords that Norway is famous for. Hiking is a great way to see the local area, with the Aurlandsfjord and the Nærøyfjord nearby.
You can also go cycling in the region. The Rallarvegen is considered to be one of the most scenic bicycle rides in the country.
If that's not enough, then you can hop on the Flåmsbana, which was voted one of the best train rides in the world! The journey takes you from Flåm to the top of a fjord and you'll get to see how the landscape changes as you make your up on the 20 km journey!
Jotunheimen National Park
Jotunheimen National Park is one of the most popular national parks to visit in Norway. It boasts the largest concentration of mountains over 2,000 m in the country.
This makes the park an ideal place to go hiking in Norway. With so many mountains and trails to choose from, you're spoilt for choice!
The park is located in the interior of the country north of Oslo and to the east of Bergen. It's also close to the highest point in Norway, Galdhøpiggen.
If the outdoors is your thing, and you want to see glaciers, mountains and a lot of snow, Jotunheimen is the place for you!
Kristiansand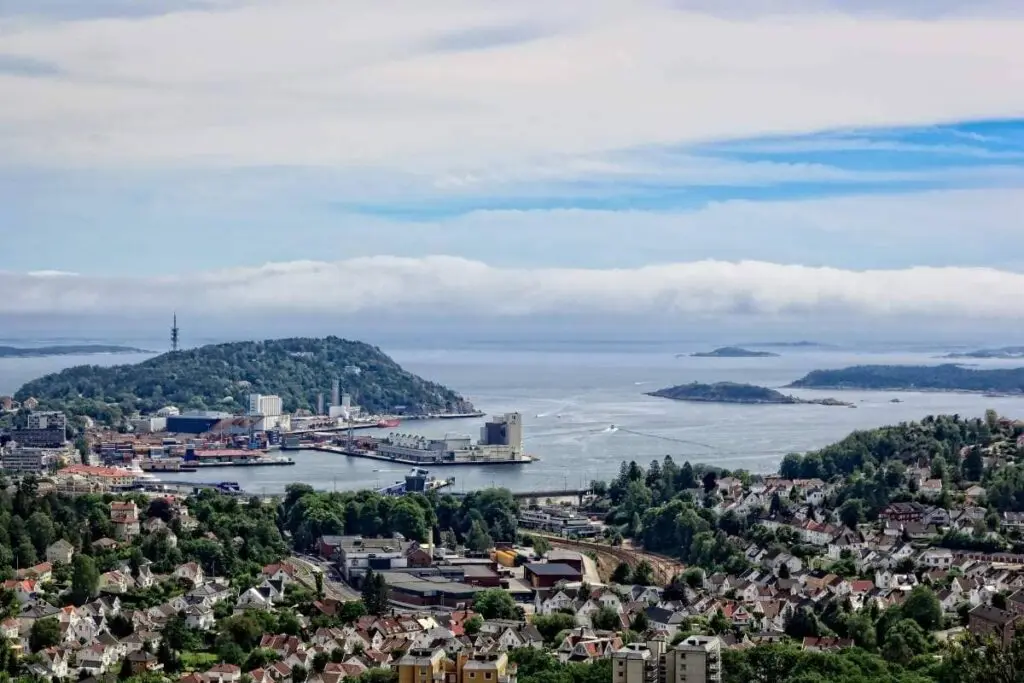 Kristiansand is Norway's southernmost city and a charming place to visit. If you're looking for some sun and good weather in Norway, this is the place to go!
The city is famous for its white beaches, including one, Bystranda, that has palm trees! Due to its southern location, Kristiansand receives more hours of sun than most other places in Norway.
The city has an extensive collection of street art, which will blow your mind. I love stuff like this as it adds to the character of a city and makes walking around much more fun!
You'll also find beautiful parks in Kristiansand. Ravnedalen and Baneheia are two of the best in the city that you have to check out!
Fredrikstad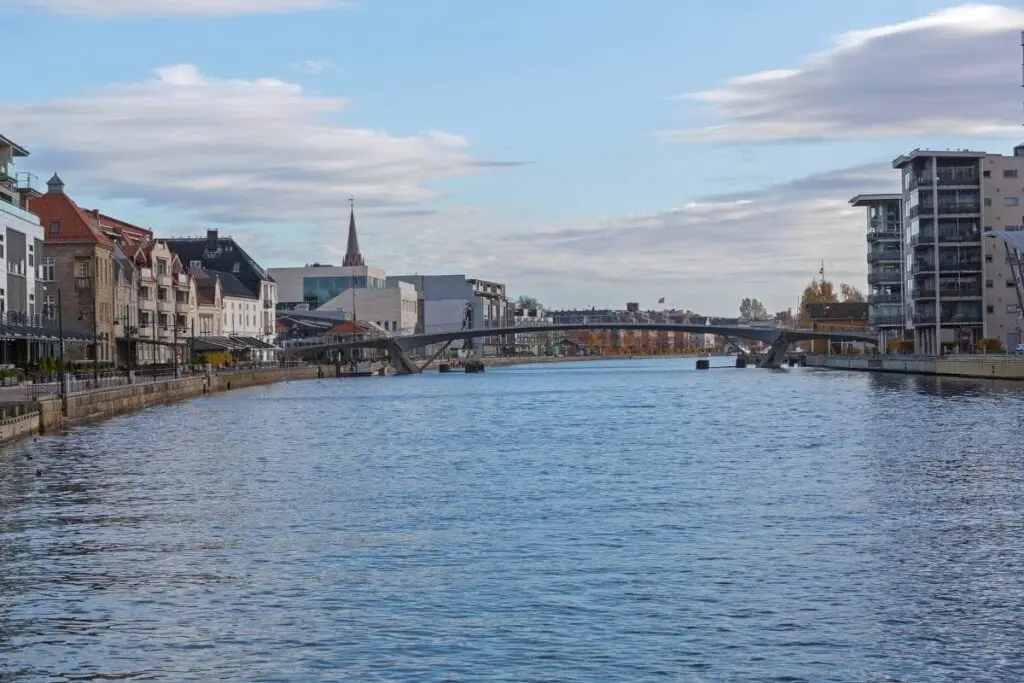 If you're looking for one of the most historical places to see in Norway, Fredrikstad is one of the best. It's one of the best-preserved fortress towns in Scandinavia.
The fortified town was founded in 1567 at the behest of King Frederik II, whom it is named after. You can visit the fortress today, although its days as a military garrison are long gone.
A good place to visit in Fredrikstad is the city's museum. This will give you an insight into the city's history and tell you more about the fortress.
Fredrikstad is an ideal place to go on a day trip from Oslo, as it's only an hour's drive away. With so much to see and do, a day trip to Fredrikstad is one of the best things to do in Norway!
Need Travel Insurance?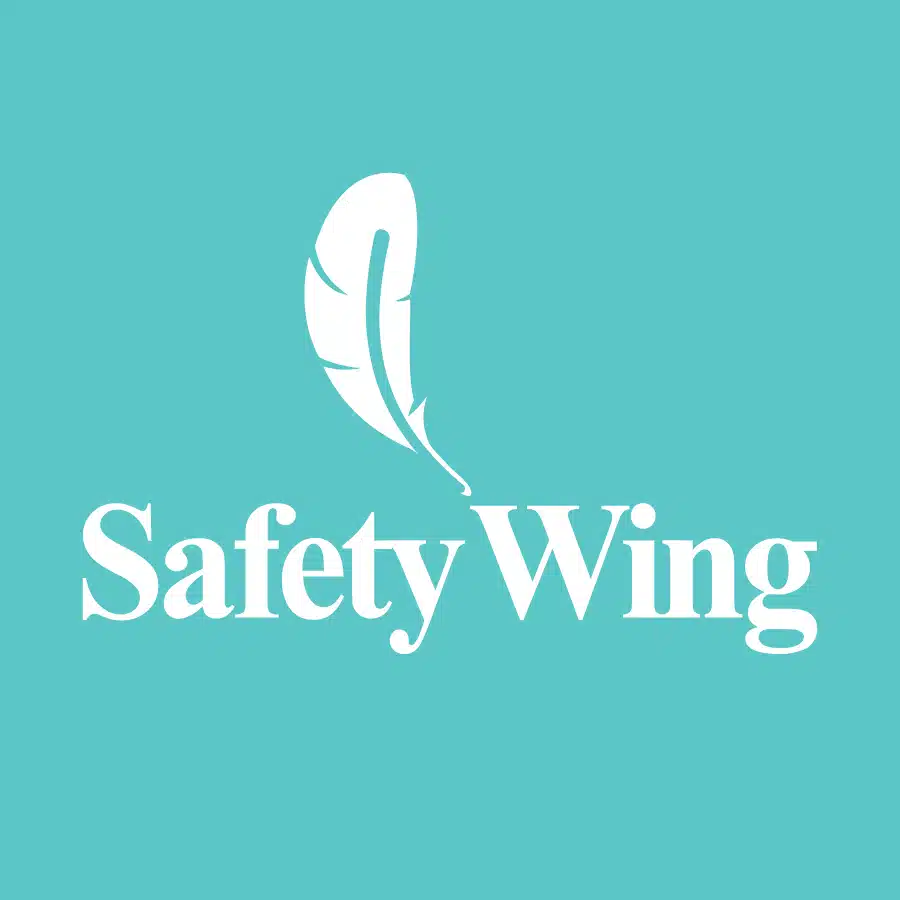 SafetyWing offers coverage that will give you peace of mind while you're on the road. If you want to protect yourself while you're on the road, then click the image to take a look at the options available to you.
Pin For Later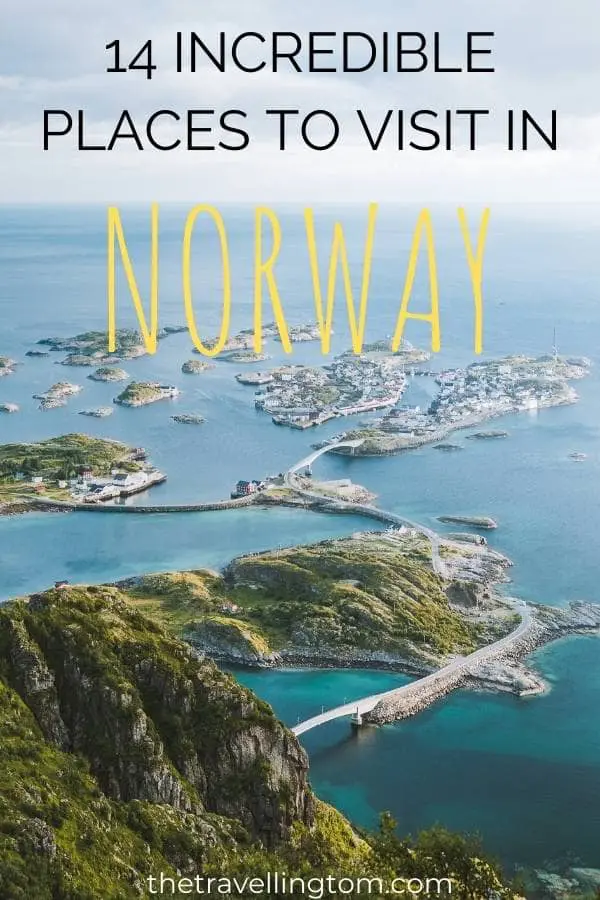 Tom is a travel addict who first left England to spend a year Down Under. Not satisfied with this, he then went to New Zealand, about as far away from home as he could get. He is now planning his next adventures in Europe and Canada while maintaining this blog. Check out the about me page to learn more!