Despite its small size, there are plenty of places to visit in Estonia. One of the Baltic States, Estonia is a beautiful country with a lot to see.
The capital, Tallinn, is a fantastic medieval city that is one of Europe's hidden gems. I was blown away when I visited. But there are plenty of other fascinating places around the country too.
You can visit other beautiful places in Estonia such as Pärnu, which has its own beach, and Tartu, which is an interesting city with some of the best architecture in the country.
You'll also find some quirky attractions in Estonia too. One of which is the Museum of Soviet Vehicles, which is a big field with a range of rusting Soviet vehicles for you to check out!
Estonia is a more interesting place than many people think. Far from only Tallinn being the only place worth visiting, you'll find a range of locations to check out.
If you're wondering where to go in Estonia, this list will give you a few ideas!
Table of Contents
Best Places to Visit in Estonia
Tallinn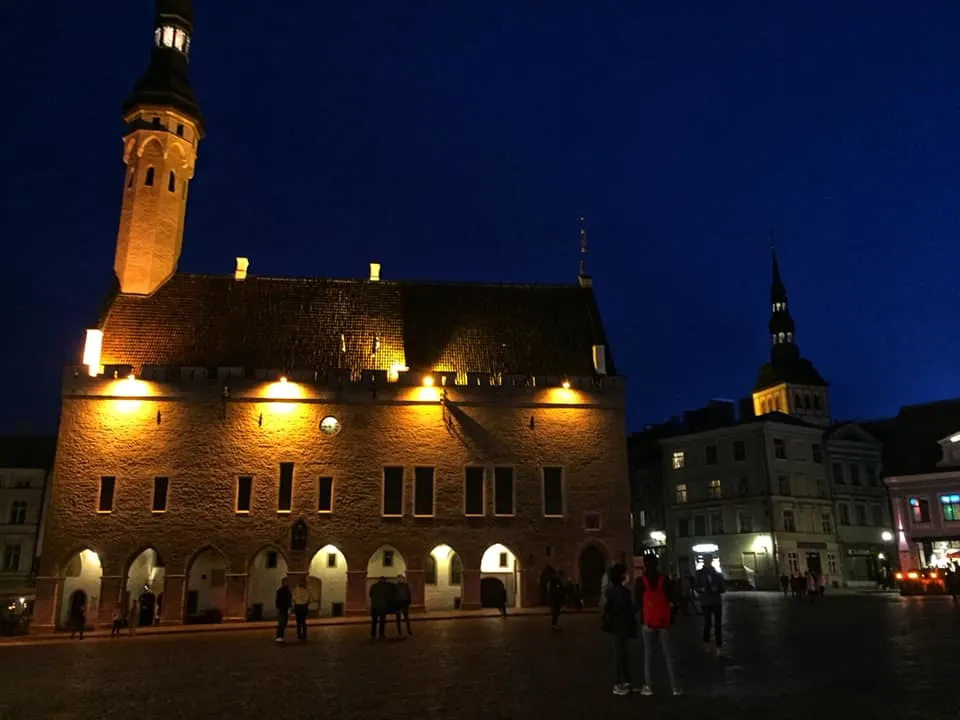 Tallinn is the place that most people will visit when they arrive in Estonia. The capital is an interesting city and despite its small size, there is a lot to see.
The main highlight is the medieval part of the town. It's a picturesque place with towers and an arch welcoming you in. You'll find numerous restaurants and bars playing up to the medieval theme, which are worth checking out.
If you hike up to the castle in the upper part of the city, known as Toompea, you'll be rewarded with fantastic views of the city and beyond!
You'll find several museums in the city, such as the KGB museum, which details what life was like under the regime until its demise in 1990. There is also a museum at the old Seaplane Harbour, which is a lot more exciting than it sounds. It's home to a submarine and the oldest ship in the country!
Tallinn is easily one of the best cities in Estonia to visit and somewhere you'll be pleasantly surprised by.
Tartu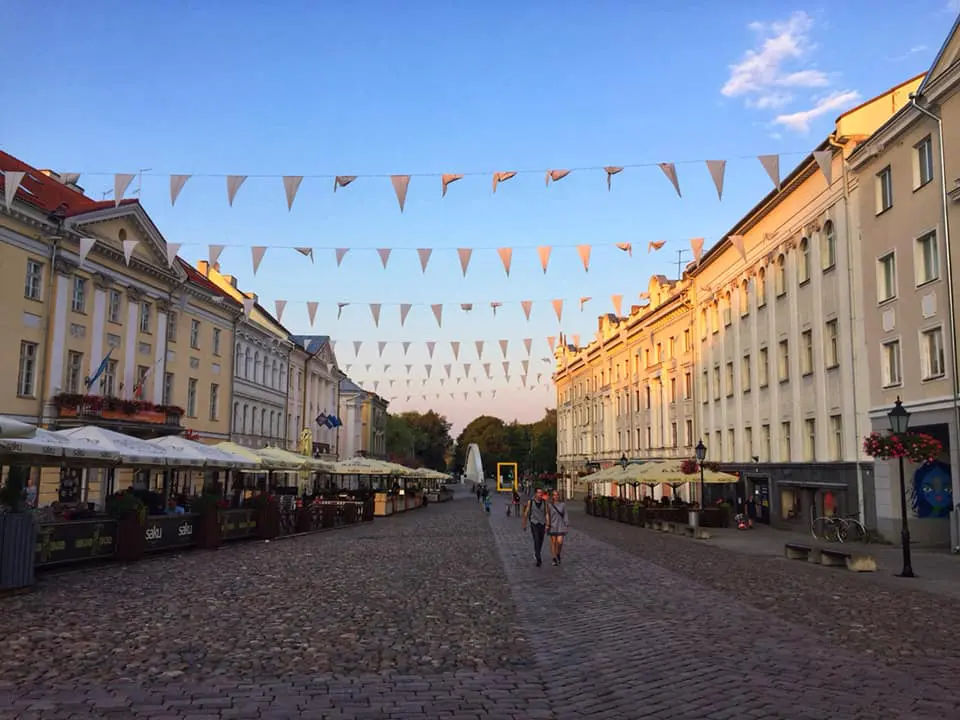 Tartu is considered to be Estonia's second city, and while not as big as Tallinn, there's still a lot to see here. I was surprised by what I found when I visited.
The city is home to the most prestigious university in the country and has a large student population as a result. It can be a lively place at night, with plenty of bars and clubs to wander into should you feel like a night out.
Tartu was another city that was not spared treatment by the Soviet Union. You can visit the Grey House which details the KGB cells that were located in the building's basement and used for confinement and torture among other things.
It's not the most well-known place to visit in Estonia, but Tartu is worth checking out when you're in the country.
Museum of Soviet Vehicles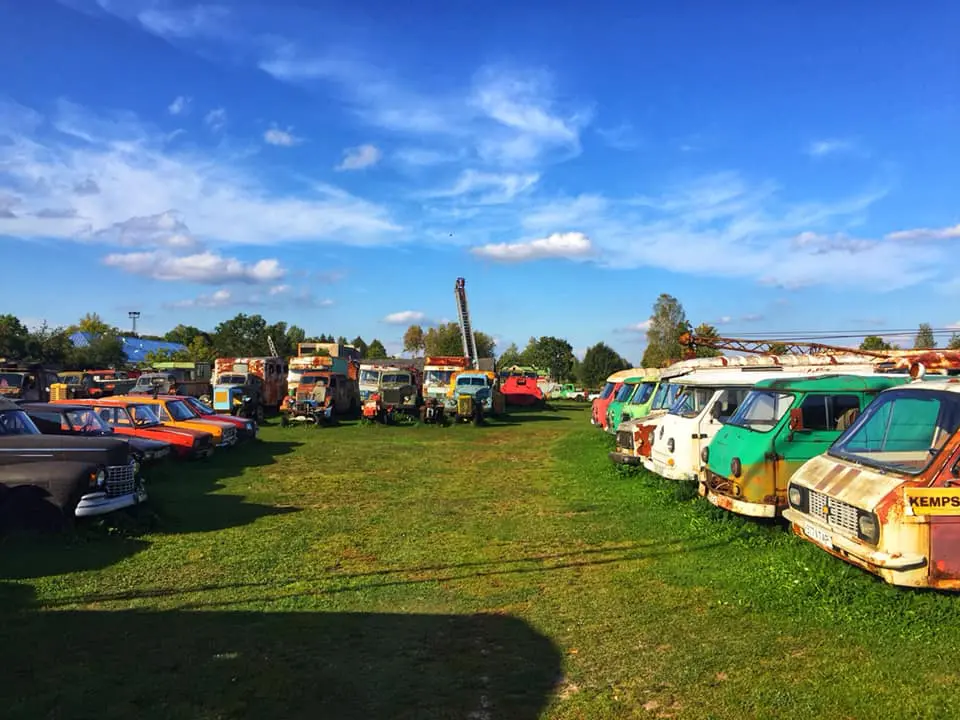 The Museum of Soviet Vehicles is one of the stranger places to visit in Estonia. It's located in the small town of Järva-Jaani in the centre of the country.
You will have to rent a car if you want to visit due to its location and the lack of public transport to and from the town. But it's worth it. You're unlikely to visit anywhere like this in the rest of Europe.
Here's the reason:
The 'museum' is one big field that is full of old, rusted Soviet vehicles. I reckon there were over 500, which range from small cars to buses and even cranes! It's amazing to walk around and check out all the old vehicles and try to imagine them on the streets of Estonia when it was under Soviet rule.
For the small fee that you pay when you enter, it's well worth visiting. It's a weird but fun place to visit, which shines a light on a small part of a regime that is no more.
Pärnu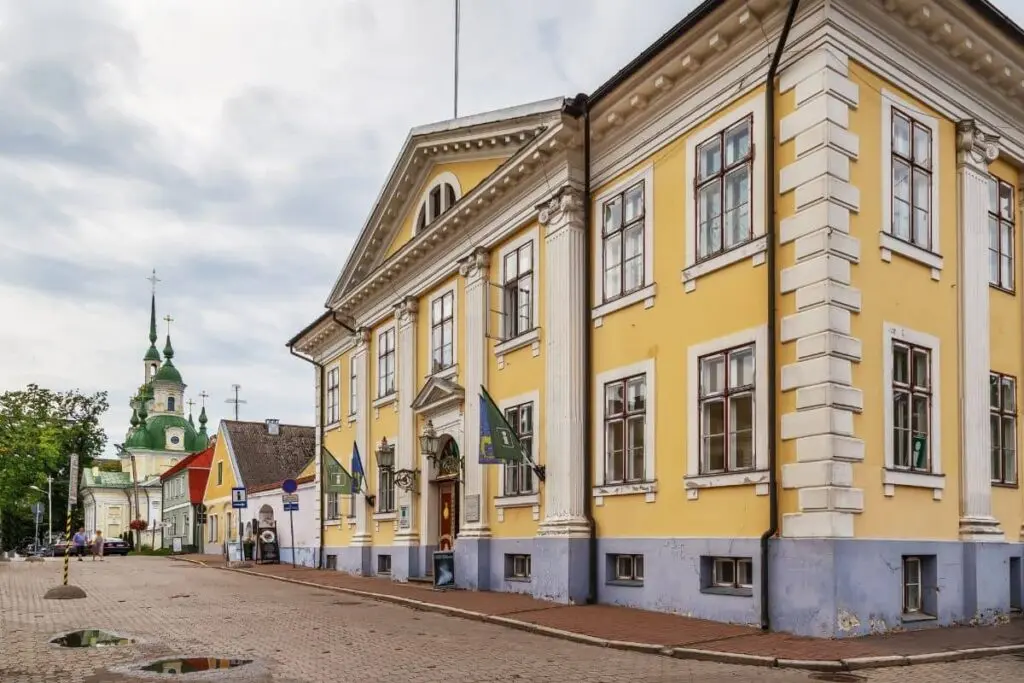 Pärnu is one of Estonia's hidden gems. It's a medieval city that is located on the Baltic Sea and is a popular destination during the summer.
The main reason for this is the numerous beaches you can find in Pärnu. You wouldn't think Estonia would be somewhere you go to visit the beach, but the beaches at Pärnu are not to be sniffed at.
Away from the white sand, Pärnu has a lot of other attractions. Like most of the cities in Estonia, it has medieval origins and you'll find plenty of buildings to explore and check out.
One quirky thing about Pärnu is that it's famous for its mud bathhouses. You can just go to a conventional bathhouse if you wish, but if you're looking for something offbeat to do, getting a mud bath is a good idea!
Saaremaa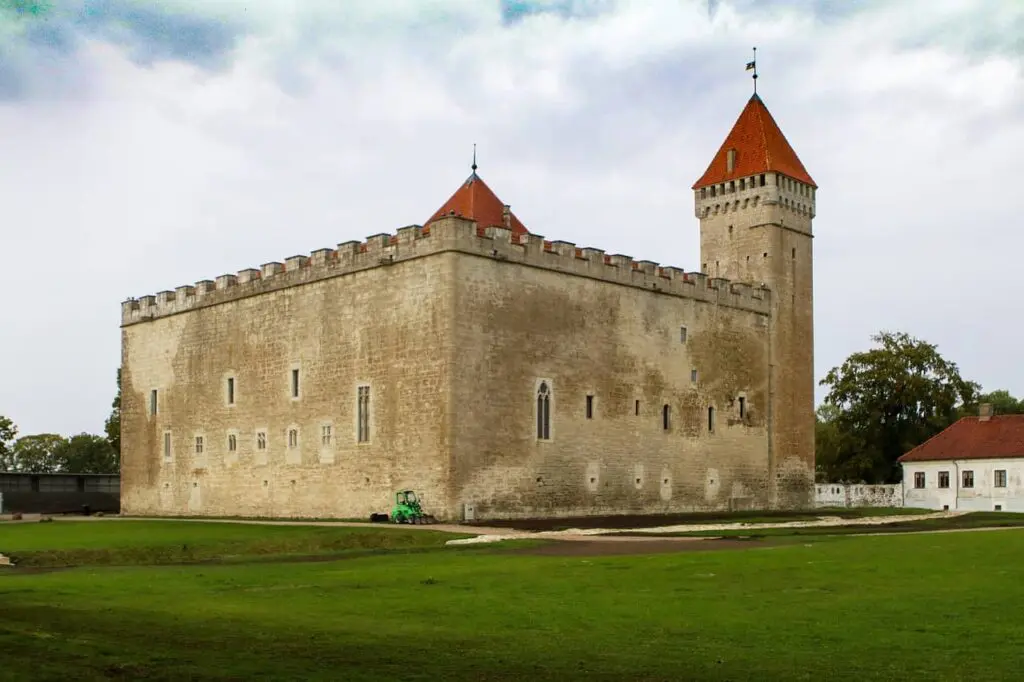 Saaremaa is the largest island in Estonia and somewhere you have to check out while you're in the country. If you want to get out into nature during your trip, this is the place to go.
You'll find lots of parks to explore, steep cliffs to peer over and numerous trails to walk down. Perhaps the highlight is the Kaali meteorite crater, which is the biggest in Europe. The crater is said to date from 1500 BC and is one of many in the local area.
Another attraction in Saaremaa is Kuressaare Castle. It was a fortress when originally built, nowadays, it is home to the Saaremaa Museum. You'll learn a lot about the history of the castle and the area. Plus, you can try some archery for an extra fee if you wish to!
Saaremaa is the place to go if you want to see a different side of Estonia and discover its rural traditions. Without a doubt, it's one of the best places to see in Estonia!
Sillamäe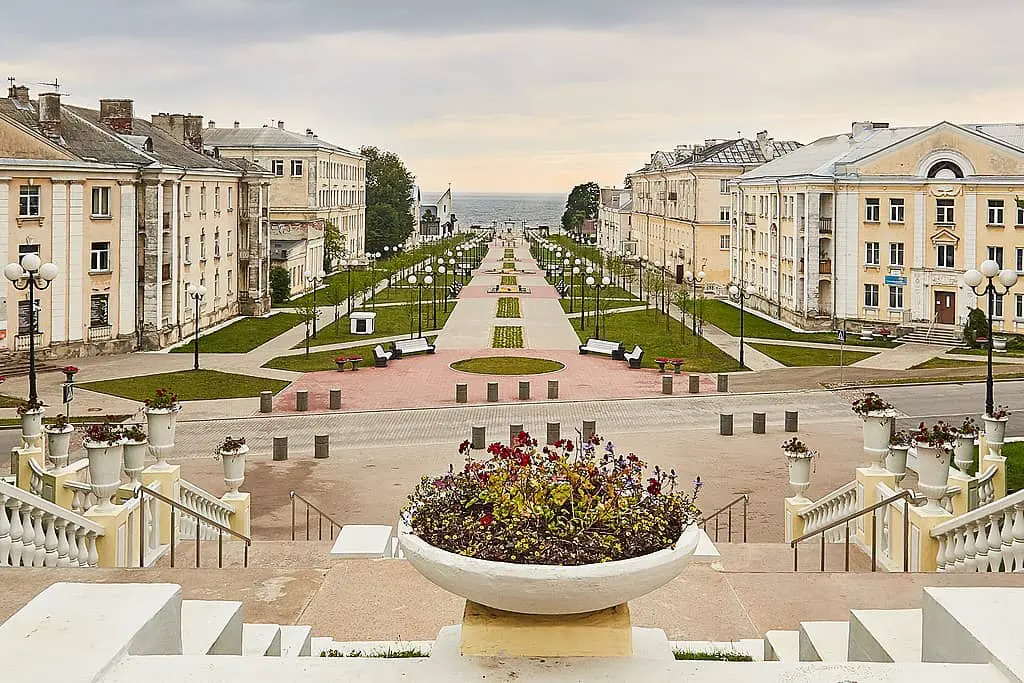 Sillamäe is one of the stranger places to visit in Estonia you'll come across in the country.
Here's why:
Back when Estonia was under Soviet rule, Sillamäe was a 'closed town.' That is a place that was off-limits to the rest of the population because it was home to top-secret operations. In the case of Sillamäe, uranium production.
As it was closed off to the rest of the world, the design of the town was much different from the rest of the country. Buildings were built in a neoclassical manner and departed from the brutalist architectures common in the rest of the union.
The city was opened up after the fall of the Soviet Union. Today, you can still see the remnants of Soviet rule, with street names in Russian and hammers and sickles visible on buildings.
If you want to visit a place that few people even knew existed until recently, Sillamäe is somewhere you have to check out!
Hiiumaa Island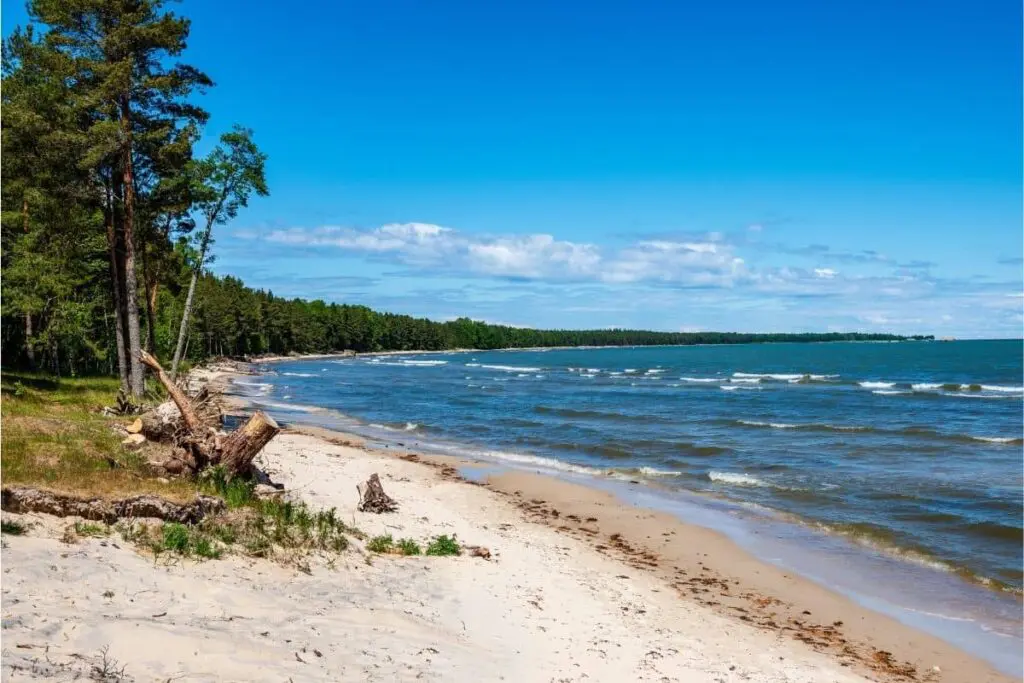 Hiiumaa Island is the second-largest island in Estonia and a fantastic place to visit if you want to get off the beaten track.
The scenery here is fantastic and it can feel like you've reached a final frontier of sorts due to the secluded nature of the island. If you want to escape from the hustle and bustle of Tallinn, Hiiumaa is a good place to go.
One of the best attractions in Estonia can be found on the island, the Kõpu Lighthouse. It's one of the oldest lighthouses in the world and has been in continuous use since it was built in 1531. It's a popular attraction which is open to visitors if you wish to take a look around.
You'll find many more lighthouses along the peninsula, which is ideal for walks. if you're looking for a nature getaway in Estonia, Hiiumaa Island is a good a place as any to visit.
Viljandi
Viljandi town is one of the best places to visit in Estonia if you're looking to go somewhere that is full of history. That's not to say the rest of the country doesn't have history, but Viljandi has its own fair share!
The town was once an important part of the Hanseatic League that comprised countries in Northern Europe back in the 15h century. It was a large merchant town that was on the route between Prussia and Eastern Russia.
Those days are long gone, but the remnants of them still remain. You'll find the ruins of one of the largest castles in the Baltic states in the town that is ripe for exploring.
A curious fact about Viljandi is that most of the buildings in the town are wooden! This is a reason for the town's medieval vibe and the fairs that take place in the summer are among the best things to do in Estonia.
Kihnu Island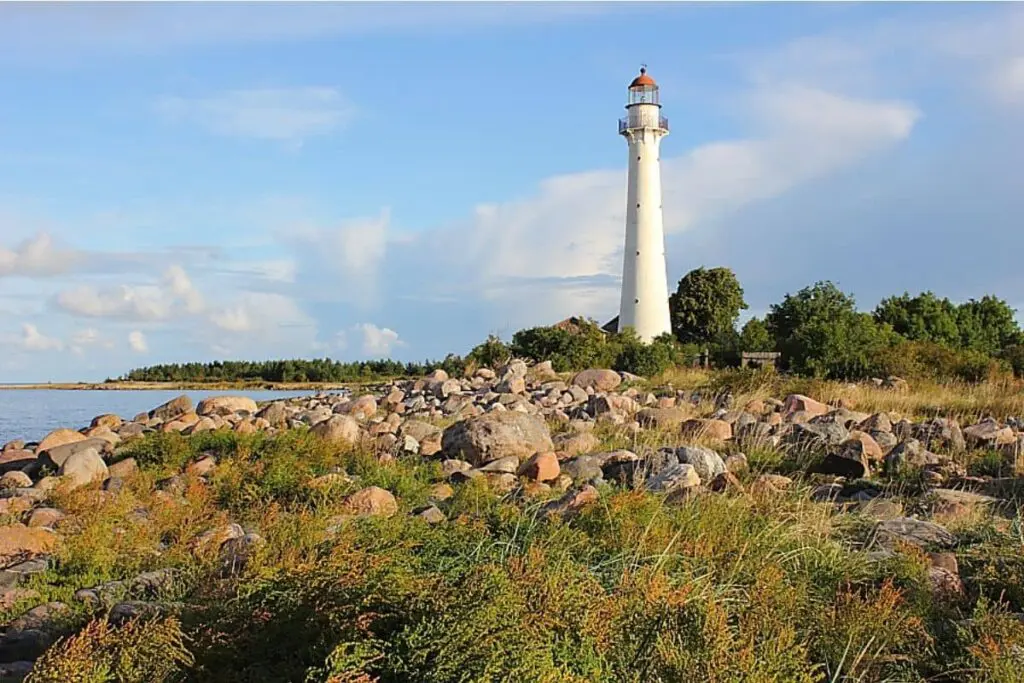 Kihnu Island is another place you should check out in Estonia if you want to escape to the wilderness. The island is located off the mainland and is considerably smaller than Hiiumaa or Saaremaa.
The town is only home to around 600 people but it has a certain charm to it and reflects life in rural Estonia. In fact, Kihnu's culture has been included in the UNESCO cultural heritage list.
Part of that heritage involves fishing, which is the main occupation for most of the islanders. If you visit, you'll find a lot of restaurants on the island which serve fish along with traditional Estonian food.
Part of the allure of Kihnu is that it feels like you've removed yourself from the rat race and retired to a peaceful island. It's an ideal place to go if you want a weekend break in Estonia!
Lahemaa National Park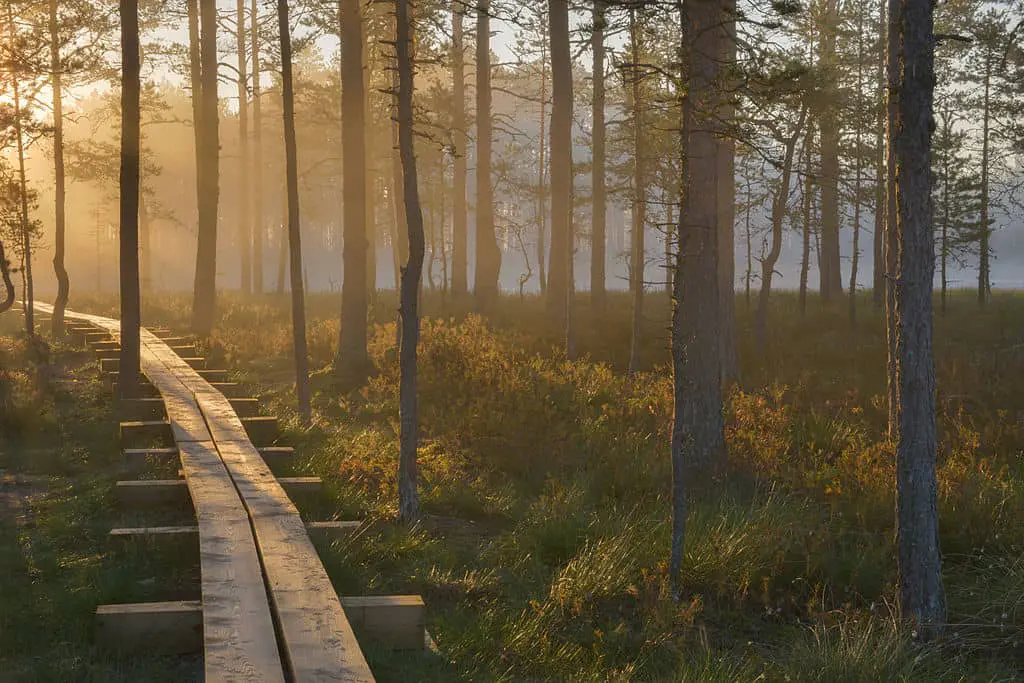 If you're wondering where to visit in Estonia during the summer months, Lahemaa National Park is somewhere you should consider visiting.
The park is located on Estonia's northern coast and is a brilliant place to visit if you love the outdoors. Hiking, cycling, nature watching and watersports are just a few of the activities you can do there.
The park is close to Tallinn, which makes it an ideal place to go if you're looking for a break from the city. You'll find plenty of trails in the park that are well worth exploring. Although like the rest of Estonia, it's relatively flat with the high point only reaching 115m above sea level.
Lahemaa is home to a lot of wildlife too such as wild boars, moose and even brown bears! They are mostly found in Oandu Forest. So don't fret too much if you're planning on visiting the area!
Narva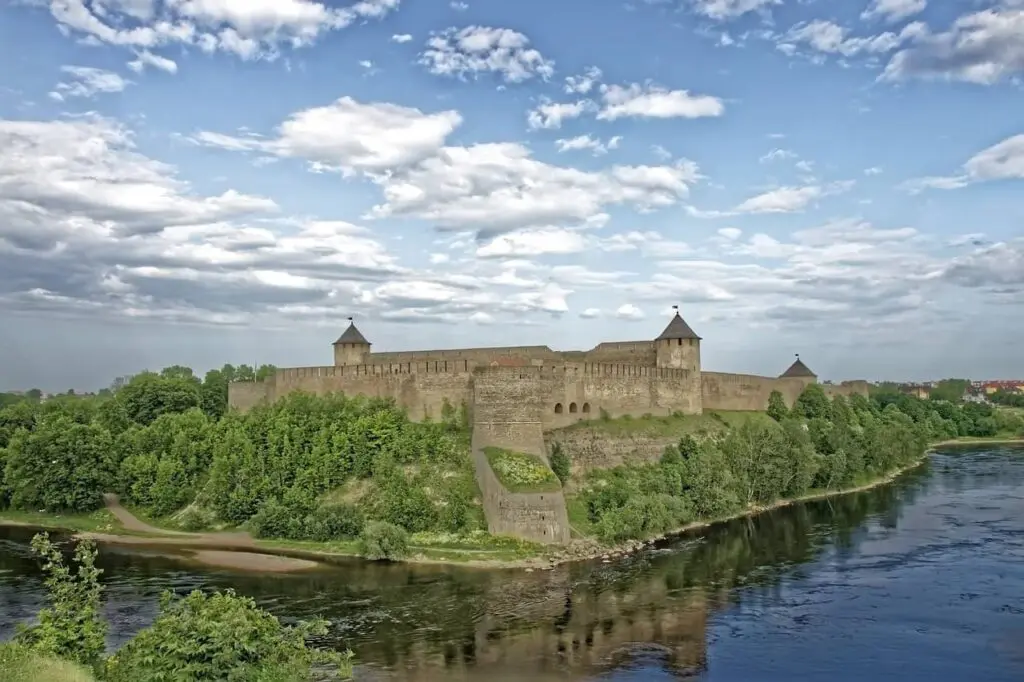 Narva is one of the most interesting places to visit in Estonia, primarily due to its location. The third-largest city in the country straddles the border between Estonia and Russia.
It's where east meets west and this is reflected by the nature of the city. You'll find plenty more Russian speakers here than in the rest of the country. A reflection of Estonia's Soviet past.
The city is dominated by Hermann Castle, a 15th-century fortress that is the city's main attraction. It's an incredible sight and a landmark you won't forget in a hurry.
What makes Narva an intriguing place to visit is its mix of medieval and Soviet history. There aren't many other places in Estonia that have the same makeup, which is why visiting the city is a must when you're in the country!
Need Travel Insurance?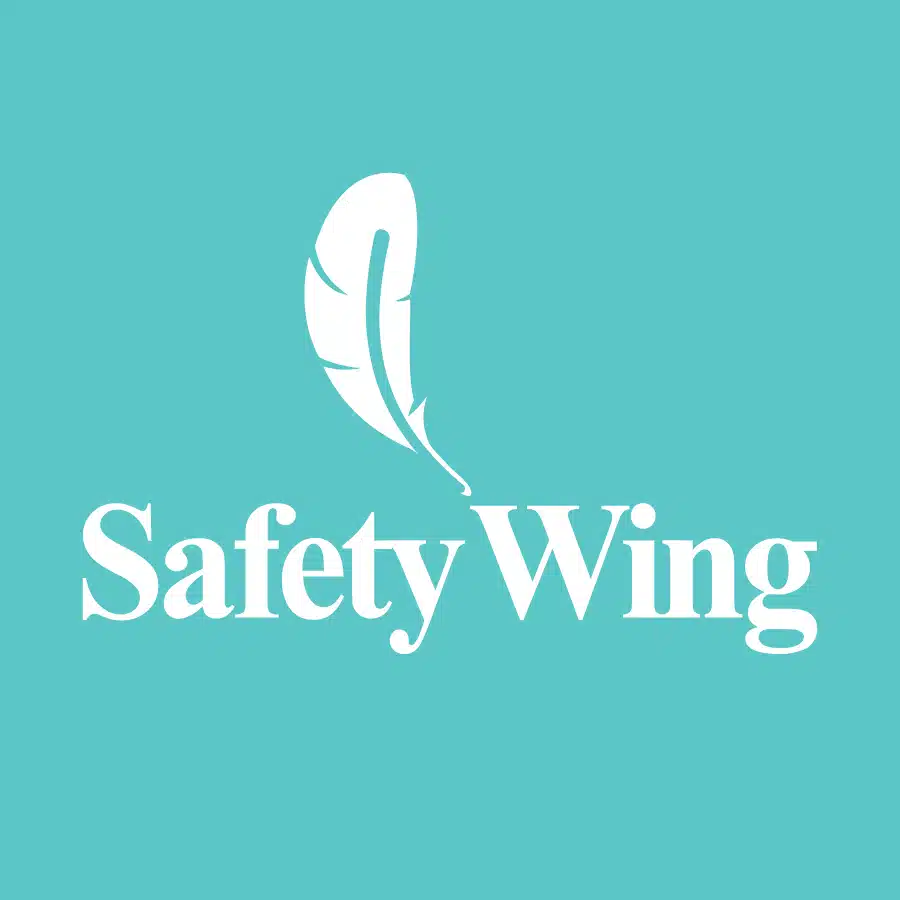 SafetyWing offers coverage that will give you peace of mind while you're on the road. If you want to protect yourself while you're on the road, then click the image to take a look at the options available to you.
Pin for later
Tom is a travel addict who first left England to spend a year Down Under. Not satisfied with this, he then went to New Zealand, about as far away from home as he could get. He is now planning his next adventures in Europe and Canada while maintaining this blog. Check out the about me page to learn more!