New Zealand road trips are among some of the best in the world, here's why:
Quite simply, the country is made for exploring by car, as it has some of the most breathtaking scenery I have ever seen.
Road trips can be tedious, especially if long distances are involved, which is the case with Australian road trips!
However, I never felt like any trip was tedious in New Zealand. On the contrary, most of the time I was glued to the window in awe of what was passing us by as we whistled along the road!
Spectacular views are guaranteed no matter where you travel! Travelling by car is definitely the best way to get around New Zealand!
Whether you have your New Zealand working holiday visa or you're simply backpacking around New Zealand, a road trip is perhaps the best way to see all that the country has to offer.
With vehicles not overly expensive and distances between places not overly long, it is the perfect destination for a road trip!
Disclosure: This article may contain affiliate/compensated links. For more information, please see our full disclosure policy.
New Zealand Road Trips
Practical info
Precautions
Driving in New Zealand can be dangerous, as distances between places are longer than you might think. For instance, it's 5 hours from Christchurch to Queenstown, while Christchurch to Dunedin is a 3-hour drive.
Allied to the unpredictable weather in the country, makes a seemingly routine journey more difficult.
As New Zealand's terrain is a mixture of flatlands and highland passes, it can be treacherous in places. An example is when we were driving back from the West Coast via Arthur's Pass.
It was raining heavily and there had been a rockfall, which broke the wheel of a fellow driver. We were able to replace his tyre for him, but the danger is also there.
It may have been a different matter if a rock had landed on his car.
Before setting off on any road trip in New Zealand, make sure you purchase travel insurance. I recommend SafetyWing, as they specialise in insurance for backpackers and adventurous souls!
The roads in New Zealand can be empty for a lot of your journey. If you run into trouble you could be stuck for a lengthy period of time!
Licence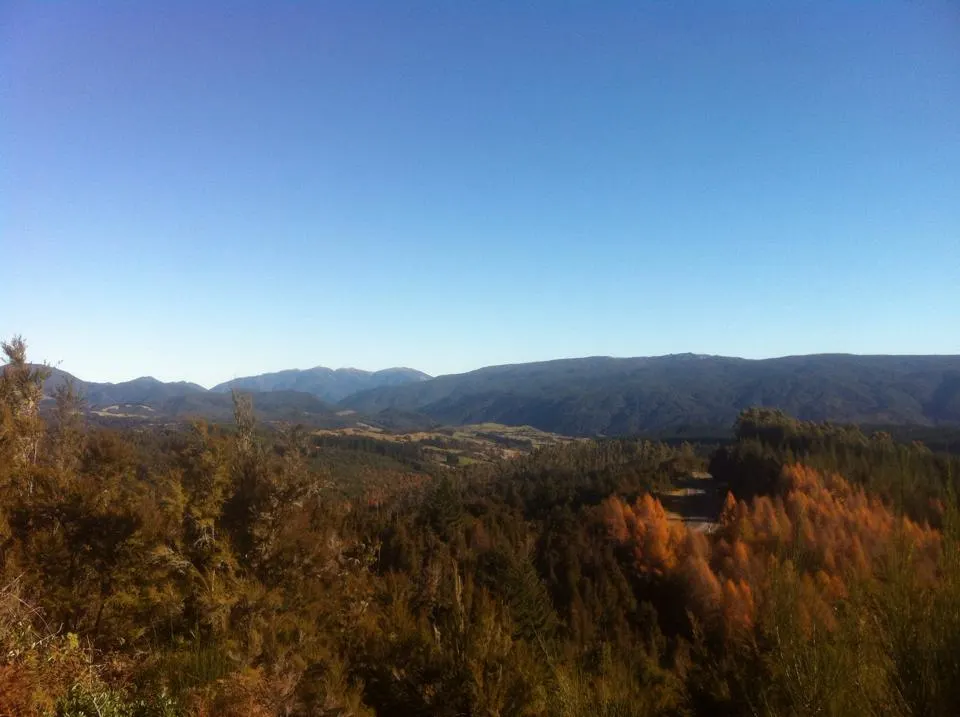 Driving in New Zealand is possible on an international licence if you meet certain criteria.
You have to have a valid English language licence, no traffic infringements and entered New Zealand less than 12 months before you rent your vehicle.
I never got asked for my entry date when I rented a car, but obviously, if you got stopped by the police this might be a problem!
If you have a non-English licence you can drive if you have a valid translation. Alternatively, you can use an international driving licence or convert it to a New Zealand licence.
It's important to note that you need to have your licence with you at all times when driving. If you're stopped by the police without it, you could have some trouble!
For more info check out the New Zealand Transport Agency website.
Rules
The most important rule while travelling New Zealand by car is that you drive on the left-hand side of the road. It can be hard to adapt if you're not used to this, so take your time and be careful early on!
Other than that, most of the rules of the road in New Zealand are similar to those in other countries.
Drink-driving is something you shouldn't do anyway, but it's strictly enforced in New Zealand. The police are very keen to stamp this out, so don't take the risk and avoid drinking if you're driving.
Speeding is another area the police are clamping down on. The maximum speed on most of the main intercity highways is 100km/h.
Try and stay near to this despite the temptation to go faster. We got stopped a few times for speeding, despite there being no police in sight!
Etiquette
When passing a vehicle, it is common etiquette to raise your left index finger to acknowledge the other driver.
If you see a car broken down on the side of the road, it's a good idea to stop and check if everything is ok.
They might be fine or they might have a serious issue, stopping to check is the least you can do.
Good karma and all that!
A lot of the highways in New Zealand are single lanes, with passing lanes spaced out along them. Wait until you reach one of these lanes before you overtake someone.
It can be risky to overtake cars on a single-lane highway, especially in the dark!
Supplies
A first aid kit is the most item you'll need during a New Zealand road trip. Accidents can happen and it's best to make sure you're prepared for any eventuality!
As well as a first aid kit, ensure your vehicle has a spare tyre and the necessary tools. The last thing you want is to break down in the middle of nowhere and not be able to fix your car!
As far as anything else goes, just ensure you have enough food and water to last until your next stop. Unless you're in Fiordland or other isolated areas then you won't be far from a small town.
Other less essential items include a car adapter and a portable laundry system, which will make your life on the road easier. I included a number of clothes, which are essential to pack for New Zealand. These will come in handy on road trips in the country!
Despite the country's small size, there are long distances involved between places. Ensure you have enough fuel to get you there, most small towns do have a petrol station, but it's best to be safe!
Handy Tips
One of my top tips for road trips is to bring music. It can be a long trip without it, especially if you're driving over the course of a few days!
Another useful item is a USB charger that plugs into the cigarette point in the car.
This will keep your phone charged throughout your journey. Newer cars have this built-in, but if you're renting a camper there might not be one!
Vehicle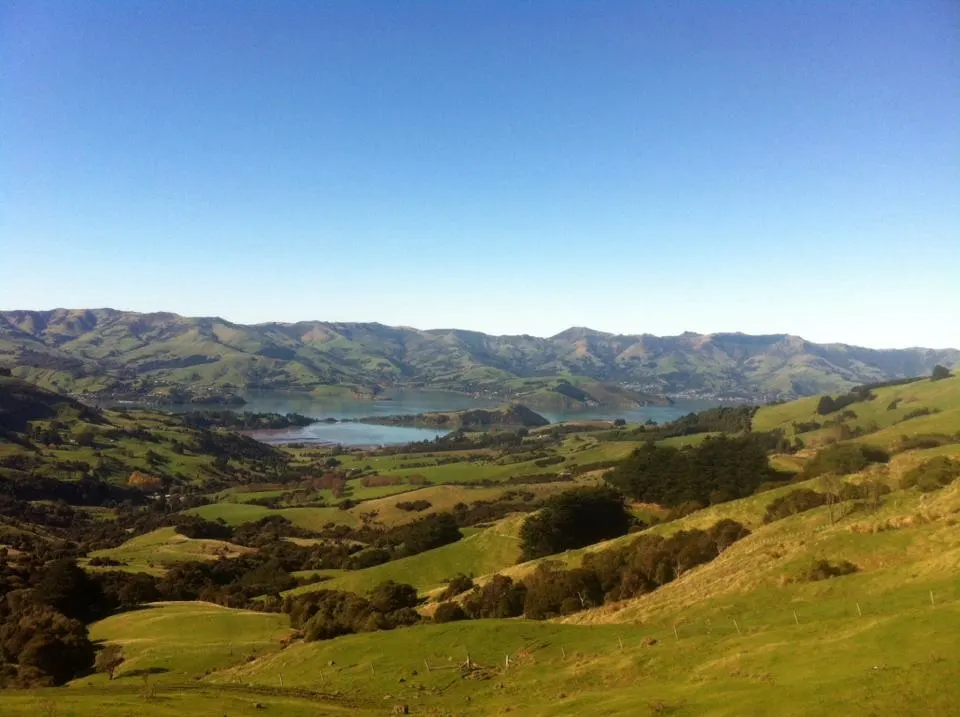 The type of vehicle you rent depends entirely on what you're doing on your New Zealand road trip. If you plan on staying in hostels, then renting a car is your best option.
Whereas, if you don't want to stay in hostels, then a campervan would be your best choice if you decide against camping.
Hostels in New Zealand are quite cheap, so it can be cheaper to just rent a car and not bother with a campervan. It really depends on how many people you have in the car and what you're doing.
Bear in mind, if your campervan doesn't have a cooker then you'll be stuck with using a portable cooking stove. I'd advise getting a car and staying in hostels simply for convenience.
There are a number of companies that offer rental cars, however, I would recommend using Rentalcars.com instead.
They compare deals from a wide range of suppliers allowing you to find the best deal possible!
Why You Should Go On a New Zealand Road Trip?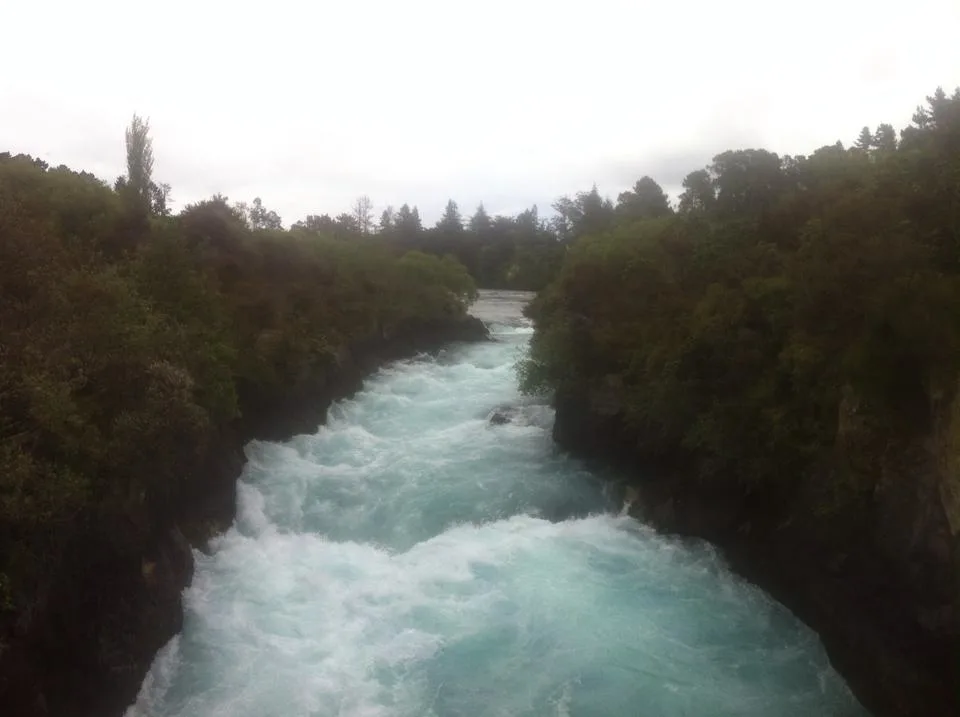 The answer to this question is quite simple! The scenery!
Let me tell you why:
The scenery in New Zealand is just breathtaking. There really is no other word for it, no matter where you look it's amazing. Even on a rainy and cloudy day, the country is great.
It makes the place look moody and brooding, with the long clouds creeping further and further down the mountainsides!
The best way to get around New Zealand is undoubtedly by car. It's only by driving, you get to appreciate the beauty that's all over New Zealand.
Staying confined to the cities and resort towns doesn't present you with the full picture. You could also miss out on some rather unusual places to visit in New Zealand as well!
My advice would be to do any New Zealand road trip in a group and not part of a tour group such as Kiwi Experience. This way you can stop where you want, see what you want and you're not tied to someone else's schedule!
If you're working in New Zealand, a road trip is a great way to let off steam and see the country. I did this whenever I had a long weekend, seeing somewhere other than Christchurch was a relief!
If you're visiting New Zealand, rent a car and go on a road trip. It's the best thing you can do in the country and you won't regret it!
New Zealand Road Trip Routes
Below is just a selection of routes that are popular for driving around New Zealand. There are a number of routes you can do as well as these, such as around Southland.
However, these are the most popular New Zealand road trips for a reason!
The distances between cities in the North and South Islands can be disregarded unless you plan on taking your car across the Cook Strait!
If you want to look at the distances for these places and more check this link out!
Wellington <> Auckland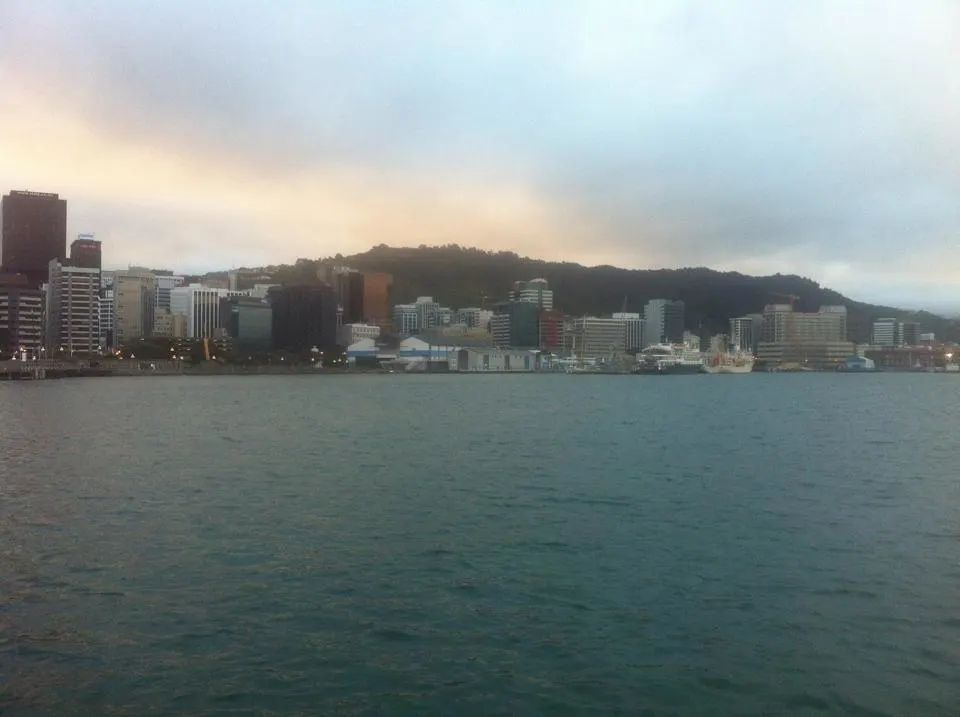 Although I spent the majority of my working holiday working on the rebuild in Christchurch, visiting the North Island was a particular highlight for me.
We did a road trip from Wellington to Auckland, which was great as we saw great places and even better scenery!
There are a number of great places to stop along the way, so it's best to do this trip in a week or more. You don't want to rush through places such as Coromandel, Rotorua and Taupo, as the scenery is fantastic!
It's amazing how diverse the scenery is on this trip, considering it's not a long one. Driving from Wellington to Auckland, you experience rapid rivers, high mountains and beautiful beaches, it's simply incredible!
I'd also advise you to spend 3 days in Auckland once the trip is over so you can explore New Zealand's biggest city and everything it has to offer.
It may be the smaller of the two main islands, but there are plenty of places to visit on the North Island! An Auckland to Wellington road trip is the best way to see all of this!
You can extend this trip and drive from Auckland to Queenstown if you start in Auckland instead of Wellington if you wish. This is a good idea if you're in New Zealand for a short time and want to see as much as you can while you're there!
Read more: Wellington to Auckland Road Trip
Christchurch <> Queenstown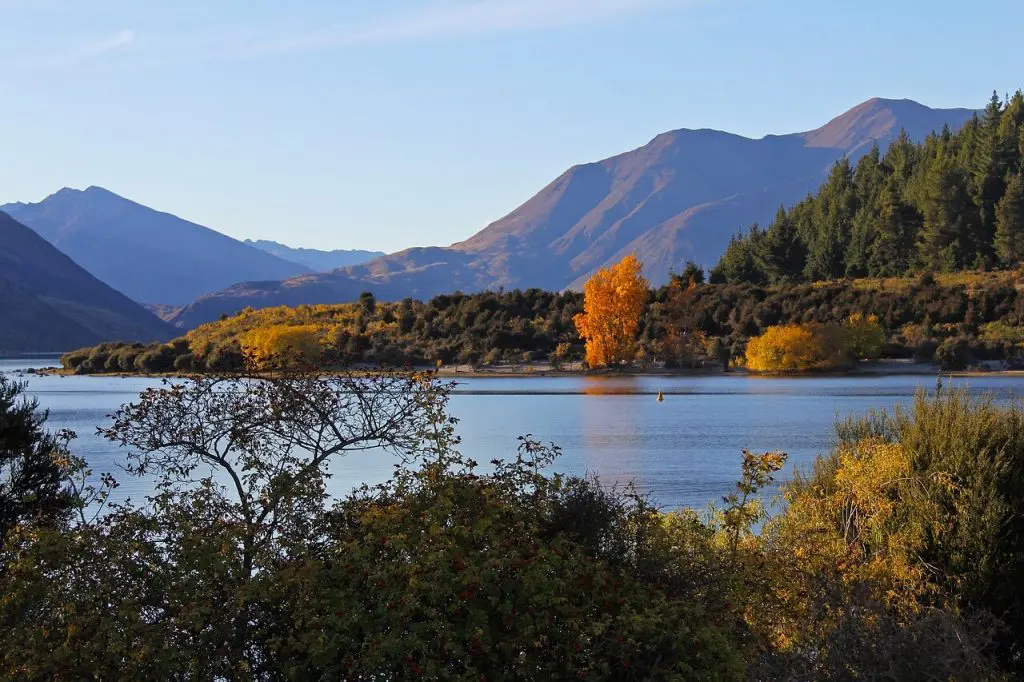 If you are living in Christchurch and working on the rebuild, then this is a trip I recommend as a great weekend break. We did this trip a number of times when there was a long weekend.
Travelling to Queenstown is a must in any New Zealand itinerary as it's a haven for backpackers. There are plenty of things to do and if you can get there when it is ski season all the better!
This isn't so much a road trip, as most people will drive straight to Christchurch or Queenstown. However, you can string it out and visit Mt Cook and Lake Tekapo if getting to either destination quickly is not your goal!
This is one of the best road trips in New Zealand. Christchurch and Queenstown are beautiful places and the scenery in between is worth the drive alone!
This is definitely one of the best road trips to do while travelling the South Island!
Read more: Christchurch to Queenstown Road Trip
East Coast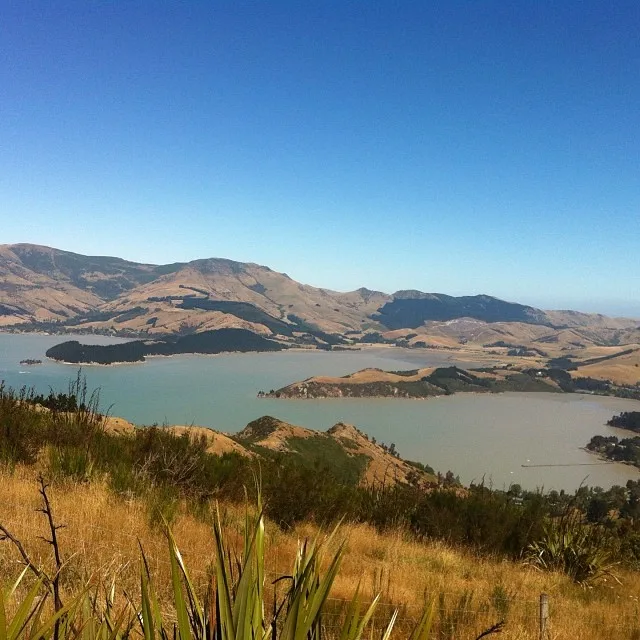 The East Coast of the South Island is a fantastic place to do a road trip. In the north of the coast, you have Picton and the incredible Marlborough Sounds, which are just as scenic as Milford Sound.
Kaikoura further down is another great location with incredible scenery and interesting things to do. You can see a seal colony in a waterfall if you visit during early autumn.
Christchurch is the main city on the route, and although it's still recovering from the devastating earthquakes in 2011, travelling to Christchurch is a must.
The city is being rebuilt which makes it unique. It's an ever-changing city with amazing scenery. Visit Godley Head and Lyttleton Bay to get some amazing views of the city and coast!
The only downside to this trip is that there isn't an awful lot to see before you reach Oamaru. Ashburton and Timaru are uninspiring and there isn't much to see in between.
However, after Oamaru, you get to the Moeraki Boulders, which are one of the stranger places to visit in New Zealand! The giant rocks on the beach are mystifying and amazing in equal measure!
West Coast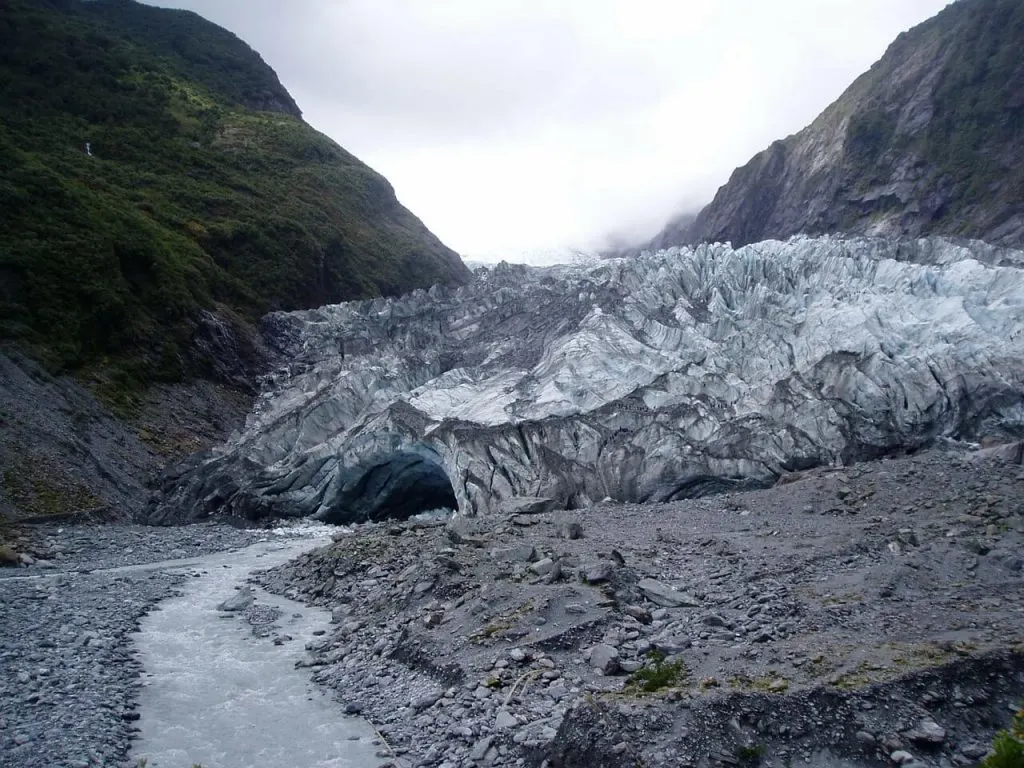 A West Coast of New Zealand road trip is one of the best in the country!. The scenery here is absolutely incredible. From the beautiful beaches of Golden Bay in the North to the majestic Fiordland in the South, the landscapes are as diverse as they are stunning!
The only downside to a West Coast road trip is the weather. This is one of the wettest places in the world, with an average rainfall of 300mm a year!
So, odds are you'll encounter rain if travel here regardless of whether it's summer or winter!
This route takes about a week to complete and takes in some of the best places to visit on the South Island such as Milford Sound.
There are also some lesser-known spots such as Buller Gorge and the Pancake Rocks which you shouldn't miss either!
It's amazing to see the scenery change from lush green, to wet glacial landscapes as you head further south.
This is one road trip in New Zealand you can't miss out on!
Read more: West Coast of New Zealand Road Trip
South Island
It's possible to do a road trip around the South Island that includes both the East and West Coast. This is a good option if you have limited time in New Zealand!
As there's a lot to see in the South Island, you would ideally need to do this trip over a 1 month period to ensure that you see everything!
The South Island is a lot bigger than most people think, as it's about the same size as Great Britain! It makes for one epic road trip in New Zealand if you can find the time to do it.
Ideally, you would start from one of the main cities such as Christchurch, Dunedin or Nelson, and then drive in a loop back to where you started.
Most of the places to see on the South Island are on the coasts with the exception of Mount Cook and Lake Tekapo, which is inland.
A South Island Road trip is a fantastic experience and one that I highly recommend. This road trip offers a lot of diverse sights and activities, so if you have the time this is a great way to spend a New Zealand holiday!
Read more: South Island Road Trip
How Much Does a New Zealand Road Trip Cost?
One of the key things that you no doubt want to know when you travel to New Zealand, is how much things cost!
Doing a road trip is no different! The costs can creep up if you're not careful, especially in New Zealand as it can be expensive at times.
I can only offer an estimate of the cost of touring New Zealand. However, it should give you a rough idea of how much things cost in the country!
Accommodation
This is potentially one of the biggest costs while driving around New Zealand. Accommodation can eat into your budget, despite the prevalence of cheap hostels in New Zealand.
Of course, if you rent a campervan instead of a car, then you eliminate the need to pay for accommodation. Another option is to use one of the many campsites in New Zealand.
You can either park your campervan at them or camp in them. Whichever one you decide to do, this will certainly add an adventurous element to your road trip and give you memories that will last a lifetime.
Hostel prices vary across New Zealand, but they are usually around $15-20 a night. You will probably pay more in bigger cities and backpacker areas, such as Auckland, Christchurch and Queenstown.
Bear in mind that if you visit New Zealand during the winter, prices should be cheaper!
Activities
The number of activities that you can do in New Zealand is mind-boggling! Virtually any adrenaline-based activity you can think of, you can probably do it!
Unsurprisingly, these activities cost a fair bit of money. A bungee jump in Queenstown, for example, will set you back around $180!
This is why I advise that you come up with a list of 5 or so activities that you'd like do during your road trips in New Zealand.
This way you can budget for them, and not potentially run out of money!
Car/Campervan
This is another of the big costs involved in self-driving in New Zealand. Renting a car can cost a bit, the average price is somewhere between $40-60 a day for a car.
This might sound like a lot, but if you're travelling in a group, then the cost becomes considerably lower. I would advise trying to travel in a group if possible, as you'll save more money this way!
If you want to rent a campervan, the cost goes up quite a bit, but you won't have to pay for accommodation. Prices can vary, but here's a page with helpful info on the topic.
I did most of my NZ road trips with a car and there weren't any issues. The hostels we stayed in were great and weren't too expensive.
It really depends on your budget and how long you're travelling for as to what vehicle you get.
Fuel
The cost of fuel in New Zealand is around $1.60-2.00. Again, that price will fluctuate across the country and is only a rough estimate.
The distances between places in New Zealand can be quite large, so you will rack up a decent bill during your travels!
Groceries
Buying food and drink is an unavoidable expenditure during any trip to New Zealand and anywhere for that matter!
Groceries can be quite expensive in New Zealand unfortunately. Out of the main supermarkets, Pak N' Save is probably the cheapest. So, go there if you can!
Again, it really does depend on what you eat and drink as to how much you will spend. Eating dishes based around pasta and rice will cost considerably less than eating out for example.
Stock up on food in big cities and cook most of your meals in hostels or your campervan. If you're clever you can end up spending about $30-40 a week on groceries.
This doesn't take into account eating out, which will eat into your budget if you do it every day! Check out my road trip food ideas to help you eat well and cheaply when you're on the road!
Concluding Thoughts
New Zealand Road trips are definitely something you'll end up doing while in the country.
Driving in New Zealand is easily the best way to get around the country, due to its size and scenery. It would be an absolute waste of time and money to fly between cities!
Self-driving in New Zealand is something that I highly recommend. You probably won't find a better country to do a road trip in than New Zealand!
If you have any thoughts regarding my guide, leave me a comment below! I'd love to hear from you!
Need Travel Insurance?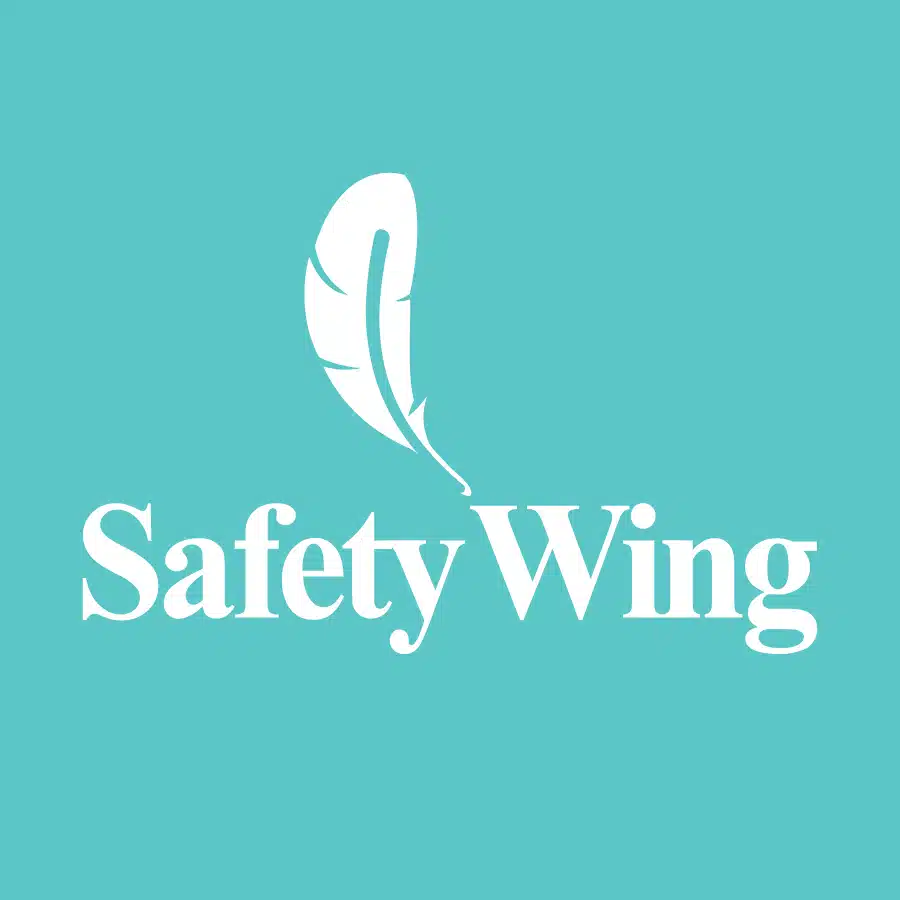 SafetyWing offers coverage that will give you peace of mind while you're on the road. If you want to protect yourself while you're on the road, then click the image to take a look at the options available to you.
Pin For Later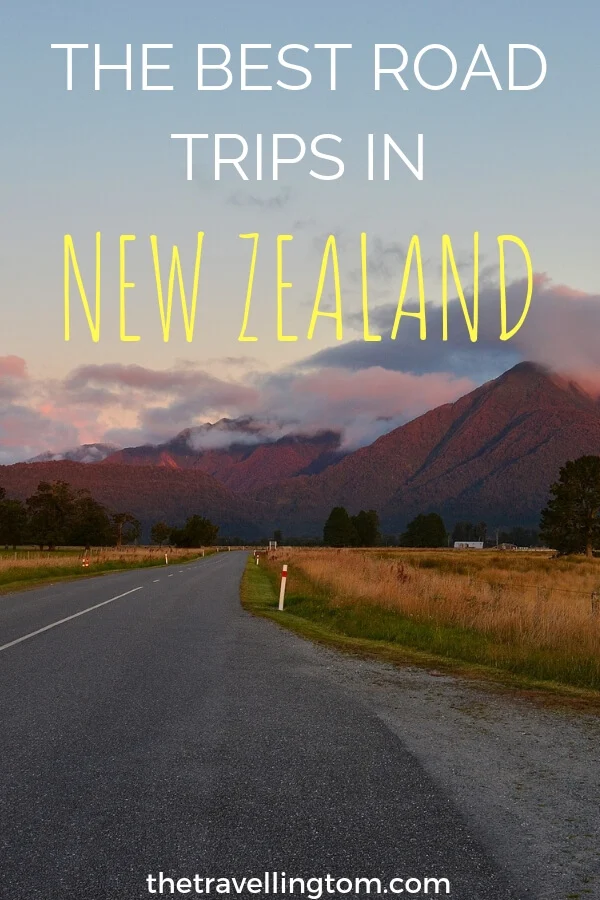 Tom is a travel addict who first left England to spend a year Down Under. Not satisfied with this, he then went to New Zealand, about as far away from home as he could get. He is now planning his next adventures in Europe and Canada while maintaining this blog. Check out the about me page to learn more!