Tucked away in a remote part of Estonia is one of the most intriguing places you can visit in the country, the Museum of Soviet Vehicles.
It's one of the quirkiest places to visit in Estonia and one of the strangest I've visited in Europe! The capital Tallinn is where most people spend their time but there are plenty of places to see outside of it.
For the originality and unique nature of the 'museum', it should be somewhere you choose to explore. Due to its reputation as an innovative and technologically advanced country today, it's easy to forget that Estonia was part of the Soviet Union.
Until the country gained its independence in 1991, following the dissolution of the Union, Soviet cars were a common sight on the streets of Estonia.
While many of them are long gone, one man decided to save as many as he could and store them in a field in the middle of Estonia. If you want the opportunity to step back in time and imagine what life was like in Soviet Estonia, the Museum of Soviet Vehicles is the place to go.
Museum of Soviet Vehicles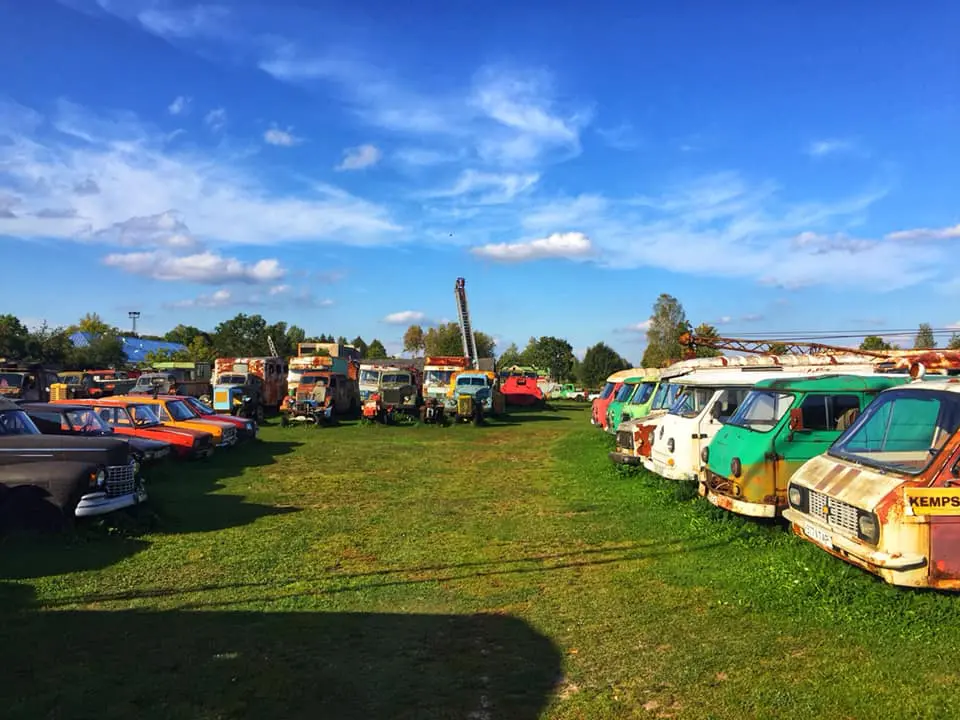 The first thing I should mention is that this isn't your typical museum. Firstly, it's a collection of rusted cars, buses and motorbikes in a field in a small town in Estonia. It's not the Louvre.
Nor is it manned or subject to entry times like any other museum. The museum is accessible at all times and all you have to do is leave a few Euros in the collection box at the entrance. Once you do, the lights go off on the police car at the entrance and you can go and explore the cars at your leisure.
The first thing you realise is that there are a lot of cars. I don't know how they all got here, where they are from, or when the museum was started, but there are well over 100 cars and maybe somewhere in the region of 300 to 400.
You have vehicles of all sizes from small cars to buses and even military vehicles! Again, how the person who put the museum together was able to procure a tank is something I'd like to know!
Most of the vehicles are open and you can sit inside the vehicles and imagine you're riding the bus into Tallinn, or driving along the highway in Soviet times.
As you can see below, I made the most of this opportunity!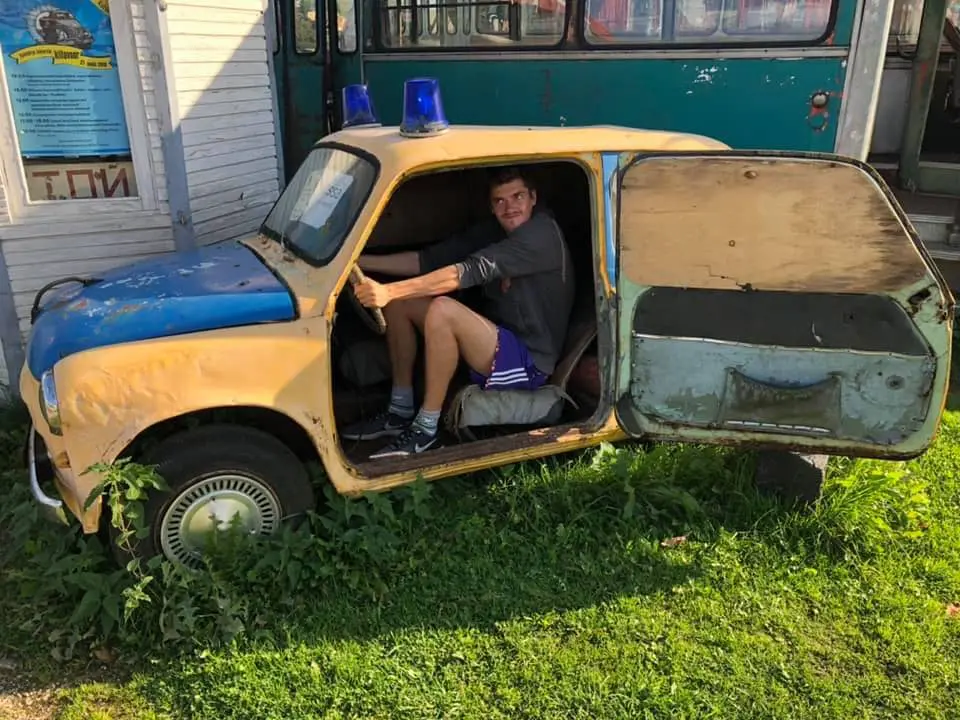 All of the vehicles are old and rusted which only adds to the appeal of the museum. Many are in various states of disrepair and it's amazing to see all these vehicles lined up in one place.
With so many vehicles to check out, you could easily spend an hour looking at them all, taking cheesy photos and admiring their beauty even in their various states of decay.
The museum is one of the weirdest places I've ever visited and that includes the unusual places in Australia that I went to while I was there!
It's unlikely you'll find such a large collection of Soviet vehicles anywhere else in the world. Despite the rust, many of them are still in decent condition.
Most people don't check out the museum because it's not in the surroundings of Tallinn. Even if you're spending 3 days in Tallinn, I'd recommend you head out of the city for at least half a day to check out this place.
Even if you visit Helsinki, you could hop on the ferry from Helsinki to Tallinn, rent a car and check out the museum. It's that cool of a place, I recommend travelling to it from another country to check it out!
How to Get to The Museum of Soviet Vehicles
The Museum of Soviet Vehicles is located in the small town of Järva-Jaani in Central Estonia. It's about a one hour and fifteen-minute drive from the capital.
As the town is small, you won't find many buses that go there. If you don't already have a car, your best bet is to rent a car so you can get there.
Otherwise, you're not going to get the opportunity to check out this incredible place! It won't cost much to rent a car and you can keep it for the whole day or use it to explore the rest of Estonia or go on a Baltic States road trip and check out Latvia and Lithuania too.
Concluding Thoughts
The Museum of Soviet Vehicles is without a doubt one of the strangest places I've ever visited. It's a surreal place that feels like you're stepping back in time.
Not a lot of people know much about Estonia, so their tip can be limited to checking out Tallinn and moving on. However, if you venture out of the capital, you can find some intriguing sights.
I don't many better than exploring a field full of old Soviet vehicles. This place won't be for everyone but you're not going to find such a collection of vehicles anywhere else.
If you're fascinated by the history of the Soviet Union and its past, this is one place you have to visit. You won't regret it!
Tom is a travel addict who first left England to spend a year Down Under. Not satisfied with this, he then went to New Zealand, about as far away from home as he could get. He is now planning his next adventures in Europe and Canada while maintaining this blog. Check out the about me page to learn more!