Visiting Manila is inevitable if you plan on travelling the Philippines. It's the capital and main entry point into the country!
At one point or another during your Philippines trip, you're going to encounter this giant city!
Manila is a vibrant and ever-changing city, while under the rule of the Spanish, Manila was known as 'The Pearl of the Orient' and was considered to be the jewel in the Spanish Empire's crown.
The Spanish are long gone, but their influence and that of fellow colonisers, the United States, remain in the Philippine capital.
This Manila travel guide will provide you with all the details you need to plan your stay before you arrive in this interesting and diverse city!
Disclosure: This article may contain affiliate/compensated links. For full information, please see our full disclosure policy.
Table of Contents
Manila Travel Guide
General info
Manila is the capital of the Philippines and one of the biggest cities in Asia. The city has had an interesting and often turbulent history.
It was founded by the Spanish conquistador Miguel Lopez de Legazpi in 1571 and was the main seat of power for the imperial rulers.
Manila is actually one big city made up of 16 districts and is often referred to as Metro Manila. When you take these areas into consideration, Manila is one of the biggest urban areas in the world. It's also the most densely populated city in the world, with 41, 515 people per square kilometre.
Weather in Manila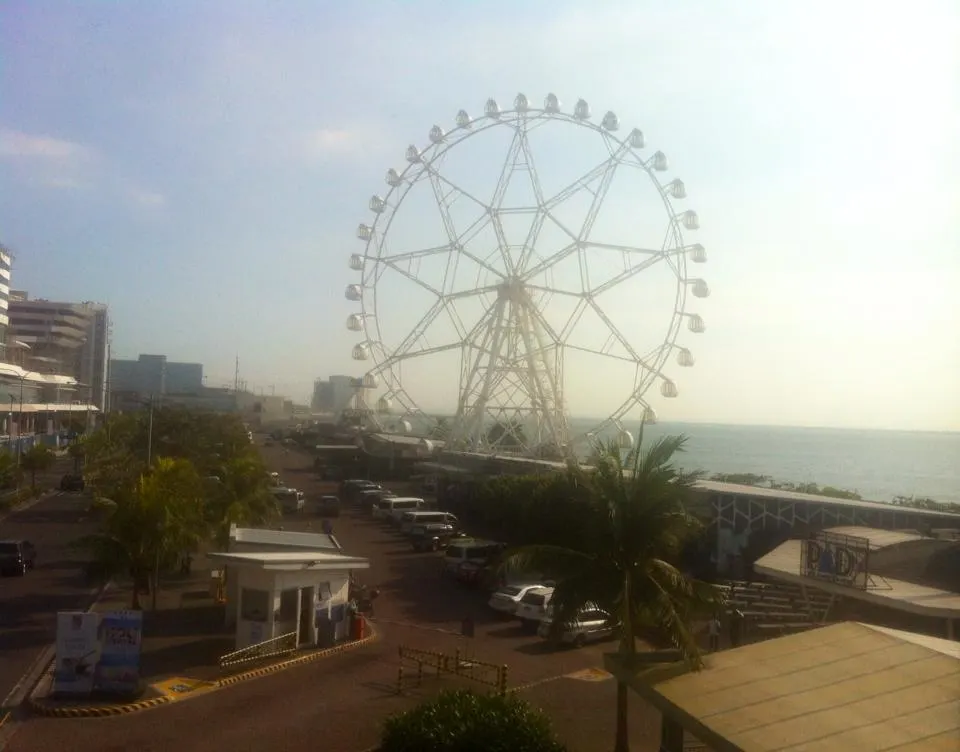 When considering the best time to visit the Philippines, you have to take the weather into account. As the Philippines is a tropical country, the weather can vary a lot during the year. The weather in Manila is no different!
The climate in Manila is generally hot and humid all year round. The temperature rarely drops below 20c (68F) and doesn't reach much higher than 38c (100F). The hottest month is May and the coolest period is between November and February.
As the Philippines is in the tropics, Manila does experience a rainy season. This is between June and October, although it can rain throughout the year.
Manila is prone to typhoons and that season is from June to September, so it may be worth avoiding the city then!
The best time to visit Manila may be between January and May, as this is when the city is at its driest. Plus, the prices are not too expensive either at this time!
Getting to Manila
If you travel to Manila, there are a few things to note. As the capital, Manila is well-connected nationally and internationally. There are a lot of flights to Manila from a range of international carriers and budget airlines.
Flights to Manila are cheaper from South East Asia than further afield, but you can normally find a decent deal from most locations.
All flights to Manila land at Ninoy Aquino Airport, which is not the best airport in the region. It is undergoing renovation, so hopefully, this will improve in the future.
Manila is generally the main entry point for travellers in the Philippines, so if this is the case, you will receive your visa upon entry. Most countries are entitled to a 30-day visa upon arrival and there is no hassle as you get your stamp.
As a precaution, it might best to have a flight out of the Philippines booked, in the unlikely event they refuse you entry if you don't.
Coming out of the airport is where things get more hectic. There are a lot of taxi ranks and they all shout to get your attention. Don't let this overwhelm you, otherwise, you'll end up paying over the odds for a taxi.
Some of the prices quoted are overpriced. To avoid this, simply ask for a taxi with a metre and not a pre-determined price. This is a practice you should adopt throughout your stay in the Philippines!
The Pearl of The Orient?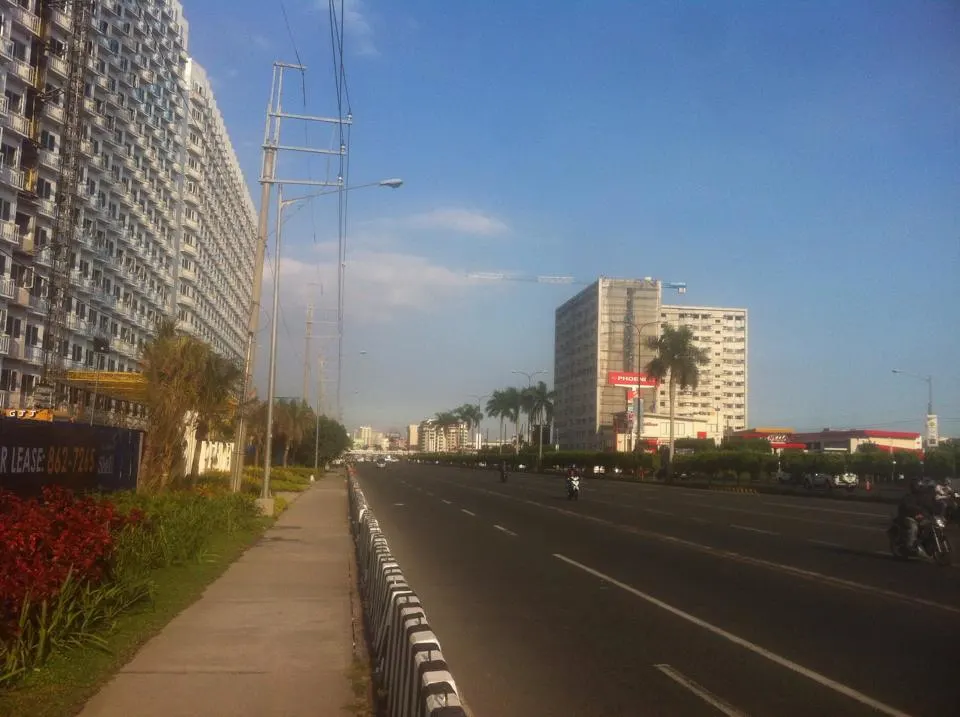 Manila is one big sprawling mess of a city. Essentially, it's seven smaller cities, such as Makati and Quezon united together to form Metro Manila. When the city was under colonial rule by the Spanish it was considered to be the most prized city in their empire.
Early versions of backpackers, such as the 19th-century traveller, Fedor Jagor, remarked that the city was a splendid, fortified city of wide, cobbled streets and regal townhouses. There is not much evidence of this remaining today, which is mainly because of the damage sustained during the Battle of Manila in World War II.
The scars are still visible today, as the city feels disjointed, the seventeen metro regions formed together to form one super city have no cohesion. The regal townhouses have been replaced with miles of concrete buildings that do little to endear the city to the incoming traveller.
This history of grandeur and destruction results in the city that is visible today. Manila is a mix of a port city, giant shopping centres, slums and historical parks. It was hard to get a feel for the city, as it was so big and scattered and it felt like Manila was lacking character.
Of course, I could be wrong and I was only there for a few days and maybe I didn't go to the right places. However, for me, you don't go travelling to the Philippines to go to the cities, you come for the islands and beautiful nature.
A Manila trip could be a good prospect if you have a local guide or someone that knows the city, but for the normal backpacker, it leaves little to the imagination.
As far as I'm concerned:
You're better off visiting El Nido, or somewhere with more natural beauty, than a sprawling metropolis! The Philippines is one of the most beautiful destinations in the world, you don't have to spend too much time stuck in Manila!
Things To Do in Manila
There's no getting away from it:
Manila is a gigantic city! It can be quite daunting at times to know what to do, due to its sheer size. That said, there are a lot of points of interest in Manila. A lot of these revolve around historical sites and shopping centres as the city is full of them!
Below are a few things to do in Manila that I found interesting and enjoyable while I was in the city!
Intramuros
Home to the beautiful Manila Cathedral, Intramuros suffered heavy damage during the Battle of Manila in the second World War. However, it is still one of the top attractions in Manila.
Be sure to take a tour with one of the guides outside the walls, as they are very friendly and knowledgeable and it is quicker on their bike than on foot!
It's not the most amazing place to visit, with a few memorials and crumbling walls, but for the avid historian, it offers an insight into Manila's past and present.
Of all the places to visit in Manila, I felt Intramuros was one of the best! It's definitely worth a visit!
Shopping Centres
If you love shopping as much as Filipinos, then Manila is the place for you! There are numerous shopping centres scattered all over Manila, so you are spoilt for choice.
If street food is not your thing, then there a number of decent restaurants in these centres that are reasonably priced for backpackers.
The SM Megamall and Mall of Asia are two of the biggest in the world and worth a visit for the novelty if nothing else. There are plenty in Manila and they also offer air-conditioning to give you a welcome break from the heat and humidity outside!
Other stuff
The problem with Manila is that offers very little in the way of things to do. If you have a bit of time, then it may be worth checking out the Manila Zoo and Manila Ocean Park.
The National Museum is also worth a visit if you like history, but my advice would be to spend as little time in Manila as possible to make sure to see places such as El Nido and Boracay!
What's not so great about Manila
As a giant, sprawling mega-city, Manila has a lot of different places that you can visit. With that said, there are some places that you should try and avoid while in the city.
I booked my hostel in Manila a few days before I went, and didn't realise that I was right next to the red light district! I don't like to research places that much before I visit, but it would have paid me to do it in advance here!
Below are a few places that I would recommend having a think about whether you want to include them as part of your Manila sightseeing jaunts!
Red Light District
We actually spent a lot of time, before we realised that it was indeed the red light district. This quickly explained why there were loads of massage girls lining the street every night! Located in Makati City, the red light district is home to a lot of bars, but it is a seedy place and not a place to get drunk if you want to save money.
That said, it's not too bad during the day and if you fancy playing some pool and watching some sports then it may be worth checking out.
Slums
Depending on your point of view and if you're curious, you may want to venture into the slums of Manila. It is certainly an eye-opening experience and a healthy reminder that we in the West are extremely privileged and lucky.
But, it is also unnerving to be the only white person around, so my advice would be to have a look but not linger too long! The people here were really friendly, but as you stick out like a sore thumb, I couldn't help but feel on edge! It's an experience I won't forget!
Traffic
This is something that can't be avoided, and it makes travel in Manila extremely difficult. The traffic in Manila is horrendous, even a short trip can take 2/3 times longer than it should do. This is important to bear in mind when going to the airport, as you should allow more time, because of the traffic!
I was expecting this when I planned to travel to Manila, I just wasn't prepared for how bad the traffic would be. It made the traffic in England seem minuscule in comparison. Due to the size of Manila, travelling by car is all about but avoidable. So, be prepared to be stuck in traffic at some point!
Where to stay in Manila
As a giant city, there are plenty of places to stay in Manila. From 5-star hotels to hostels there is a wealth of accommodation to choose from.
It can be daunting at times to know what to book. One thing to bear in mind is that there are plenty of cheap hotels in Manila! You can get a reasonably priced room in most hotels.
However, if you're travelling the Philippines on a budget, then it may be worth staying in a hostel. These aren't as good as the hostels in other parts of the world, but for the prices, you can't complain!
Below are a few hostels and hotels that I stayed in during my visit to Manila. Some good and some not so good!
Tune Hotel
The Tune Hotel in Makati City is a budget hotel, that is great value for backpackers. Some of the hostels in Manila, leave a lot to be desired, so this is a great alternative. Be sure to book through Agoda, to ensure that you get the cheapest possible price!
Agoda
My advice for staying somewhere in Manila and the Philippines, in general, is to use Agoda. You'll often find special deals on there for hotels and hostels, that can sometimes have up to 75% off! It's a great way to save money and have a comfortable stay as well!
How Much Does It Cost to Travel in Manila?
The cost of travel in Manila really depends upon what you do.
As most hotels and hostels don't have kitchens, spending money on food is going to be a necessity. That said, if you go to the numerous street food vendors around the city, then you will save a lot as opposed to eating in restaurants!
You can normally get some good street food for about 50PHP, which is a lot cheaper than you'll find in cafes and restaurants. An added reason for eating street food is that the water supply in Manila is not the best.
The tap water is not as clean as that in the Western world. So, if you go to restaurants where they use this water to wash vegetables, then you run the risk of getting ill. This happened to me, so don't repeat the same mistakes that I did!
Tips For Visiting Manila on a Budget
Eat Street Food! – As I mentioned above, if you really want to save money while travelling around Manila, then eating street food is a must! The food is often really good and you can get it really cheap, what's not to love!
Use Jeepneys instead of taxis – Again, this is another excellent way to save money in Manila. Jeepneys are really cheap, a journey costs around 10PHP. If you're travelling a long distance, then a taxi may be more convenient, but you're going to pay a lot more!
Buy alcohol in supermarkets – If you like a drink, then visiting the numerous bars in Manila will eventually add up to a hefty bill. To get around this buy your alcohol from supermarkets. You can get locally produced rum and beer a lot cheaper than foreign brands. Plus, you can drink on the street!
Concluding Thoughts
You will almost undoubtedly visit Manila while backpacking in the Philippines. It's the primary gateway to the Philippines and to the rest of the islands and cities in the country.
It is a lively city, with a few interesting spots, but for me, there was not a lot to see and I couldn't wait to leave and see what else there was in the Philippines.
Maybe, if you had a local guide or friend who is familiar with the city, then it might be a lot better, but I would stay here for as short a time as possible before visiting Palawan, one of the much better parts of the Philippines!
Do you agree or disagree with my Manila travel guide? Let me know your thoughts in the comments below!
Need Travel Insurance?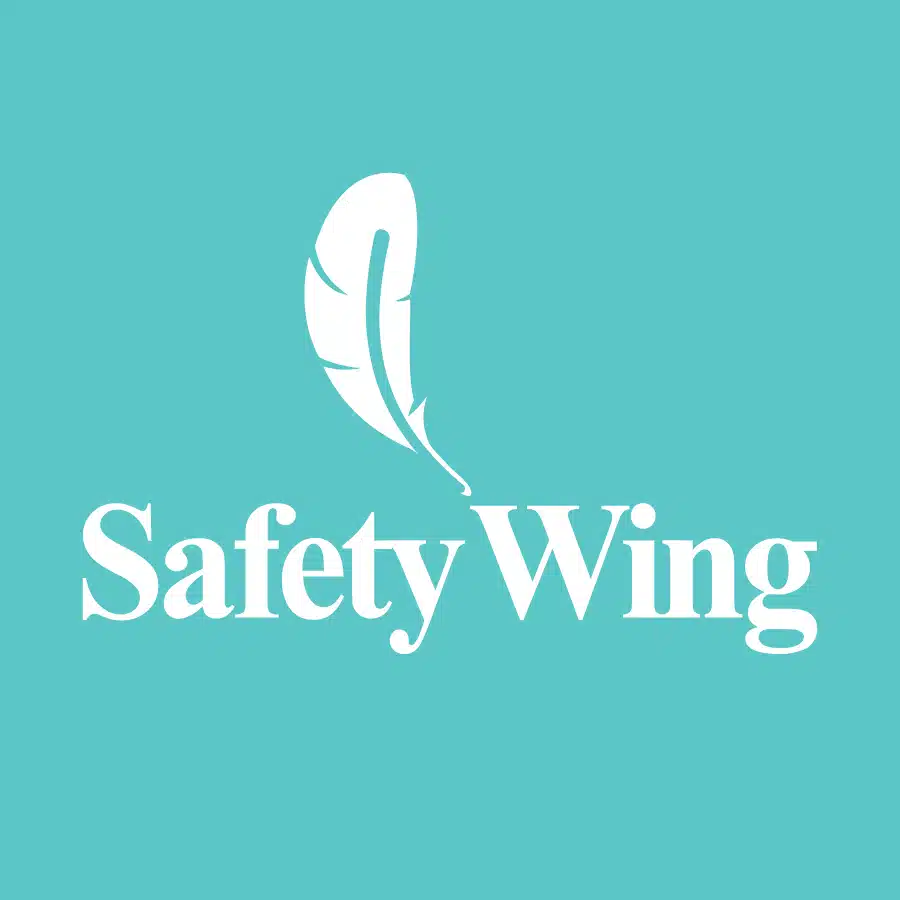 SafetyWing offers coverage that will give you peace of mind while you're on the road. If you want to protect yourself while you're on the road, then click the image to take a look at the options available to you.
Tom is a travel addict who first left England to spend a year Down Under. Not satisfied with this, he then went to New Zealand, about as far away from home as he could get. He is now planning his next adventures in Europe and Canada while maintaining this blog. Check out the about me page to learn more!