Learning how to cope with long haul flights is one of the essential parts of travelling. If you've been backpacking for a while, then chances are you've been on a few of these flights and know exactly what I mean!
The definition of a long haul flight is one that takes 6 to 12 hours to complete! My first long haul flight was an eye-opening experience. I first flew from Heathrow to Singapore, which was around 12-14 hours. Thinking that my flight to Sydney would be around 4 hours, I wasn't too fussed about the next flight.
I couldn't have been more wrong, turns out it takes around 8 hours to get there from Singapore. It's 4 hours from top to bottom in Australia! Only then do you truly realise how big the planet is!
Fortunately, aeroplanes are a lot more consumer-friendly and surviving a long haul flight is not as difficult as it used to be. Mainly, thanks to the improvement of in-flight entertainment!
If you're going to a location as far-flung as New Zealand (I'm from England) then the trip can seem daunting. But, it's not as bad as you might think. There are ways to make the experience better!
How To Cope With Long Haul Flights
Be prepared
The last thing you want before a long haul flight is to be worrying about packing, tickets or any of that business. So ensure that on the day of your trip you have all this stuff sorted, so you can relax instead of panicking. This is essential for a long haul flight!
Pack your bag a few days or the day before your flight, so it's done. Then make sure you have all the relevant documents, such as passports, tickets and visas in one place before you leave. Double-check this before you actually leave to make sure that you have everything you need!
If you're a fearful flyer, then there are a number of ways you can overcome your anxiety. Reading up about these beforehand will allow you to be able to better deal with a long-haul flight.
Check out this guide for what to pack in your carry-on bag for a long-haul flight, to make it that little bit easier!
Arrive early
The last thing you want to do before a long-haul flight is to arrive at the airport late. You start your trip on a bad footing and you just put stress on yourself that is absolutely unnecessary!
For international flights, the general rule is to be there at least 2 hours before your flight to check in and get through security. Any later, and you are running the risk of missing your flight altogether!
Work out how long it takes from where you are to get to the airport and give yourself a little extra time.
If you are somewhere such as Manila, where the traffic is horrendous and routine journeys can take up to three times longer than they should, then plan with this in mind.
It's better to be a lot earlier for your flight than miss it completely!
Sleep
It can be difficult to cope with long haul flights in economy, but sleeping is one way of doing this! Despite it being the obvious solution to surviving a long-haul flight, it is also the hardest, for me at least!
No matter how hard I try, or how much I want to, sleeping for an extended period of time on a plane is beyond me!
Depending on how long the flight is you may be able to get away without sleeping, but if not, then at least try to get an hour's sleep. It may not feel like much, but it is a lot better than not sleeping!
Be sure to pack earplugs to block out any noise and an eye mask to help you get to sleep faster!
Clothes
You're going to be in your seat for a long time, so prioritise comfort over fashion and looking good! Wear your comfiest clothes, be it jogging pants, hoodie or whatever, just make sure you wear them, as it will make it much easier to cope with a long haul flight!
I sometimes wonder how people wear jeans or suits on long journeys. The thought of sitting on a plane for hours in uncomfortable clothes is horrible. Whatever works for you in the comfort department, make sure you wear it!
Knowing how to pack a carry-on for your flight can make a world of difference. Comfortable clothes and some essential toiletries can go a long way to making your flight that little bit comfier!
Food
Aeroplane food may not have the best reputation, although this article may shed some light on why, but you're going to be in the air for a long time, so it's essential that you eat something. If you're flying with Singapore Airlines, Emirates or Etihad, then I can testify that their food is very good!
The food on international carriers has improved greatly over the years and will only continue to do so. As long as you are not flying with a budget airline, then you are almost guaranteed decent food.
If you are flying with a budget airline, then I would recommend bringing some snacks with you just in case!
Stay hydrated
This one is very important. The humidity in aeroplane cabins is intentionally low to prevent the aluminium hull from corrosion. This is not ideal for humans as it starts to affect our bodies. To counteract this, ensure you drink lots of water throughout the flight.
Try and aim for a glass every hour or so and avoid caffeine and alcohol, as these will only cause you to become more dehydrated! Bring a refillable bottle with you, but be sure to fill it up after you have gone through security! This way you have more than one source of water!
If you keep to this and drink a lot of water then you will be able to cope with long-haul flights much more easily. Most people do not drink enough water as it is, but it is an essential tip to surviving a long-haul flight!
Keep moving
The human body is not designed to be sedentary for long periods of time, we simply did evolve to sit in the same place for hours. The low humidity, cramped space and extended period in the same space do not do your body any good.
So it is essential that you try to be as active as possible during the flight, to ensure you survive your long-haul flight!
Being seated for a long time can cause fluid to collect in your feet and lead to their swelling. Be sure to do a number of stretches and mini-workouts during the flight to prevent this and any further issues.
Some of these exercises will keep any muscle pain to a minimum and keep you occupied for a few minutes!
In-flight Entertainment
For me, the best way to cope with long-haul flights is to use the in-flight entertainment systems offered by virtually every major airline. They have a range of films and music, which all help the flight to go that little bit faster! Here are a few TV shows to watch during your next long-haul flight!
Most of these systems contain new movies, so chances are you will be watching a new release. There are numerous TV shows, sports, and documentaries as well.
Along with games such as Tetris and poker. The future of in-flight entertainment looks promising with Airbus having a few ideas on how to improve it!
Your own entertainment
If your airline doesn't have any in-flight entertainment systems or you don't like anything they have to offer, then you can always bring your own instead.
If you have a laptop or tablet, then you can attach a hard drive or download films to your tablet to watch on the flight!
If watching movies isn't your thing, then some airlines do have in-flight wifi, so you can surf the web during the flight.
If they don't then a great way to get around this, is to save articles to your reading list, which means you can read them online. Save enough and you could have a fair amount of reading to do during your flight!
You can also pack some great travel games to play together if you're with your partner or you're a family travelling together. This will help the flight seem much less boring!
Books
Reading books is one of the best ways to cope with long-haul flights or any flight for that matter! If you are not a movie person and the in-flight entertainment systems are not for you, reading a book is a great way to spend the flight.
Depending on how long your flight is, you could possibly get through the whole book.
It may be worth bringing one or two, or purchasing a magazine in the lounges before you board the aeroplane to ensure you don't run out of things to read is a good idea!
Benefits
Believe it or not, there are benefits to long-haul flights, even if there are not that many! A definite benefit is that, once you have been on one, you know what to expect.
The first flight is certainly an eye-opening experience and for me, it seemed to last forever.
After that, though, every other flight has been easier, that has included going back from Australia to England and then 2 months later flying to New Zealand.
None of those flights was as bad as the first time because I knew what to expect and had developed mechanisms to help me cope with the flight.
Hopefully, this post has given you a few ideas of what to expect on a long-haul flight and how to make the experience better.
If you're flying on some of the routes listed here, then this guide might come in very handy indeed!
Safe travels!
Need Travel Insurance?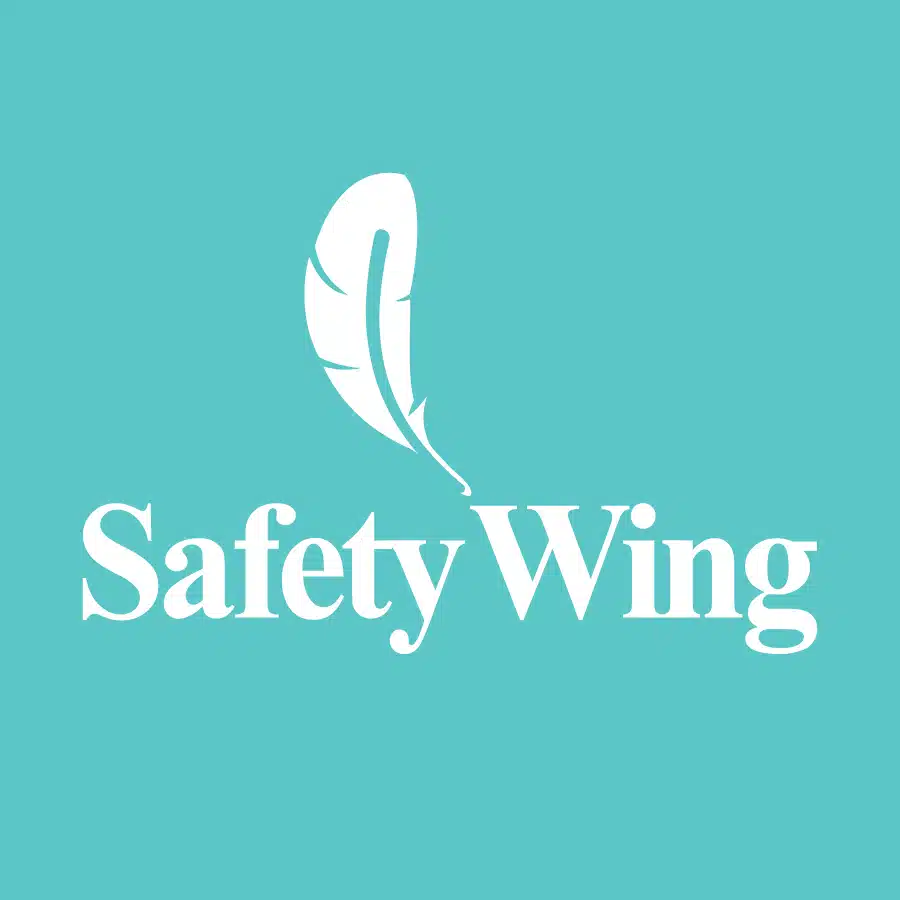 SafetyWing offers coverage that will give you peace of mind while you're on the road. If you want to protect yourself while you're on the road, then click the image to take a look at the options available to you.
Tom is a travel addict who first left England to spend a year Down Under. Not satisfied with this, he then went to New Zealand, about as far away from home as he could get. He is now planning his next adventures in Europe and Canada while maintaining this blog. Check out the about me page to learn more!