A Galicia road trip is one of the most underrated journeys you can do in Spain. It's not the most visited region in Spain, but it is one of the most intriguing.
As well as the big cities such as A Coruña, Santiago de Compostela and Vigo, there are plenty of other spots to check out. the beach at As Catedrais is one such place. While Cape Finisterre is an amazing place to catch the sunset as it sinks below the Atlantic Ocean.
With so much to do during a road trip in Galicia, you won't get bored in a hurry. Hiking, relaxing at the beach and sampling some excellent Galician seafood are all activities you have to do on this trip.
This guide will provide you with an itinerary for driving around Galicia, including the best places to stop, what to do and how much it will cost!
Without further ado, let's get into it!
Disclosure: This article may contain affiliate/compensated links. For full information, please see our full disclosure policy.
Galicia Road Trip
Quick Galicia Road Trip Itinerary
Distance – 454.2 km (282.5 miles)
Time – 6 days
Day 1 – A Coruña to Santiago de Compostela: 74.1 km (46.1 miles)
Day 2 – Santiago de Compostela to Pontevedra: 62.9 km (39.1 miles)
Day 3 – Pontevedra to Vigo: 27.7 km (17.2 miles)
Day 4 – Vigo to Ourense: 95.4 km (59.3 miles)
Day 5 – Ourense to Lugo: 93.1 km (57.9 miles)
Day 6 – Lugo to A Coruña: 101 km (62.9 miles)
Before Setting Off
Before you do any road trips in Spain, it's best to have as much figured out as you can. The most important thing to have is a vehicle in which to do the trip. This can be your own car or one you rent when you arrive in A Coruña.
It's possible to drive from almost anywhere in Europe to Galicia. But depending on where you're driving from, it could be a reasonable journey or a very long one.
If you're planning on visiting the region for a few days, I'd suggest you fly there instead. Unless you're within a day's drive of Galicia, it's a long drive just to get there, drive around and then drive all the way back.
Flying in and renting a car is the better option in this scenario. If you're renting a car, make sure it has all the relevant paperwork, safety gear and is in good shape before you set off!
Need to Rent a Car?
You can book a rental car directly with companies, but my advice would be to use Rentalcars.com instead. They are a comparison website, which takes all the prices from the main rental car suppliers and gives you the best price. You can often get an upgrade free of charge when you go to pick up your car too! Click here to book your rental car.
Important Info
Driving in Spain can be tough at times due to the size of the country. Driving in Galicia doesn't involve long distances, due to its small size, you'll still be on the road for a while.
One of the most important things to remember is to drive on the right-hand side of the road in Spain. This won't be an issue if you're driving from Europe, or countries where this is common. But if you come from a country which drives on the left-hand side of the road like me, you'll need to adjust.
Road trips can be tiring so If you feel tired while driving, take a break. Driving can sap you of energy and the longer you drive the more tired you'll be. It's better to get to your destination a bit late than risk causing an accident!
No road trip should be done at the expense of safety. This includes keeping yourself well-fed and hydrated during your trip. Check out my road trip food ideas to ensure you've got all the food and drink you need during your trip.
You must take regular breaks while you're driving. Even though driving in Galicia doesn't involve large distances, if you feel tired take a rest for 30 minutes or so. This is how accidents happen.
Plus, the stops are a good excuse to check out the amazing scenery in this part of the world! You can also play some travel games during this time or at the end of the day as a way to relax.
Before doing any road trip, ensure that you have proper travel insurance! I use SafetyWing to keep me safe on the road, it's designed for backpackers and adventurous travellers.
You never know what can happen on the road. Keep yourself protected against all eventualities! Click here to get a quote!
Essential Items To Pack For a Galicia Road Trip
As well as the items listed below, it's important to compile a Spain packing list too. Depending on where you travel in Spain and the time of the year, the climate varies a lot. The north of Spain can be hot and freezing depending on when you visit.
If you're doing this trip in winter, a jacket and warm clothes are essential. While waterproofs will be necessary if you planning on hiking or even visiting the beach while you're in Galicia.
In summer, you'll need sunscreen, sunglasses and light-fitting clothes. Galicia isn't the warmest part of Spain, but the temperatures will still be above 30 degrees most days. You certainly won't need a jacket in those conditions! But you will during the winter, as the weather is unpredictable in this part of Spain.
Below are a few items you can find on my road trip packing list, I recommend you take on your Galicia road trip, to make the drive that little bit easier!
Why You Should Do a Galicia Road Trip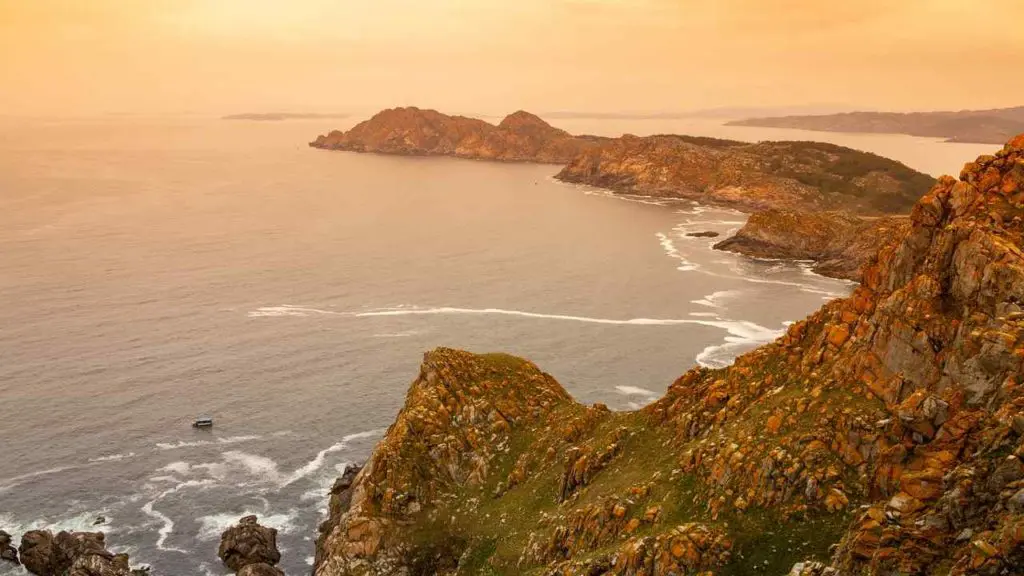 Galicia isn't the most popular part of Spain with tourists. This is a shame but it has benefits for the intrepid traveller.
It's a shame because Galicia is beautiful. The scenery here is some of the best you'll find in Spain. The rugged coastline, beautiful beaches and intriguing cities make it an underrated Europe road trip with much to see!
But it's also beneficial because it means there are fewer tourists to contend with. The number of tourists you'll see if you spend 3 days in Barcelona is insane compared to how many you'll come across in Galicia.
This is why a Galicia road trip is such a great idea. You'll get to see one of the nicest parts of Spain in relative peace. Exploring Cape Finisterre, Vigo and the beautiful city of Ourense is much more fun when you don't have to confront hordes of people.
Another good point about Galicia is you'll experience Spain in a microcosm. There are beautiful cities, excellent beaches, stunning coastlines and hiking spots that will make your mouth water.
You can even extend this into a Northern Spain road trip if you wish. This is a great idea if you have a lot of time to spare.
Galicia is a fantastic location and the best way to see it is by car due to a lot of places that are off the beaten track.
You can't do a trip to Galicia justice otherwise.
Where To Stay in Galicia
Despite not being the most popular part of Spain for holidaying, there's no shortage of places to stay in Galicia. The region is popular with Spaniards, even if it's not gained the appreciation among others it deserves.
You'll have no problem finding accommodation in cities such as A Coruña, Santiago de Compostela and Pontevedra. You might struggle in places such as Cape Finisterre if you decide to stay there, but you'll usually be able to find somewhere to stay no matter where you stop.
A range of places is available to stay at in Galicia from hostels to budget hotels. The good thing about Spain is that prices are reasonable, especially in this part of the country.
You won't have any difficulty finding somewhere to stay that won't cost you a fortune!
| Accommodation | Location | Description | Link |
| --- | --- | --- | --- |
| Meiga Backpackers | Santiago de Compostela | A relaxed vibe at this lovely hostel that has a big kitchen and communal area in the garden. | Book Now |
| Slow City Hostel | Pontevedra | A small hostel in the historical centre that has clean and comfortable rooms. | Book Now |
Places to Visit on a Galicia Road Trip
Galicia is home to some of the best places to visit in Spain. It's also one of the most forgotten parts of Spain when it comes to travelling.
This is a shame because there are a lot of great places to see. Plus, Galicia has its own unique quirks which you won't find in the rest of the country.
Here are my suggestions for places you have to include on your Galicia itinerary.
A Coruña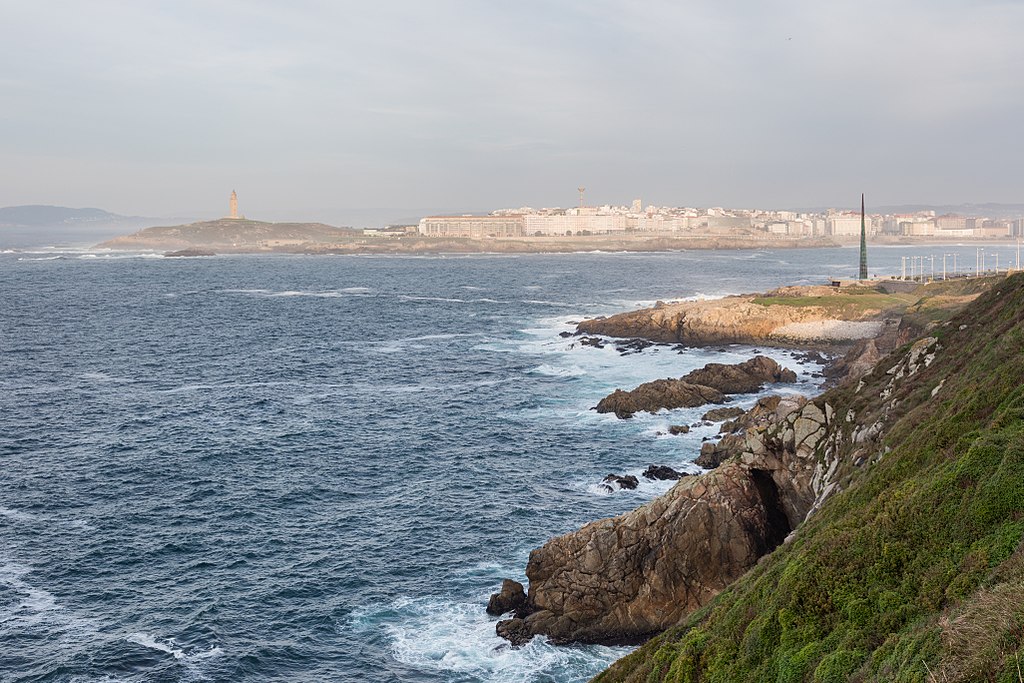 A Coruña is a fantastic place to visit and the start and end points for my Galicia road trip itinerary. Whether you check out the city before or after your trip, make sure you allocate time to do so.
There's so much to see here it's hard to know where to start. The city is famous for its Roman lighthouse, the Tower of Hercules, which is the oldest Roman lighthouse still in use today.
You'll find plenty of fascinating museums in A Coruña too. The National Museum of Science and Technology and Domus are two you should check out.
While if the sun is shining during your trip, you can head to Playa de Riazor and bask in the glorious Galician sunshine!
Santiago de Compostela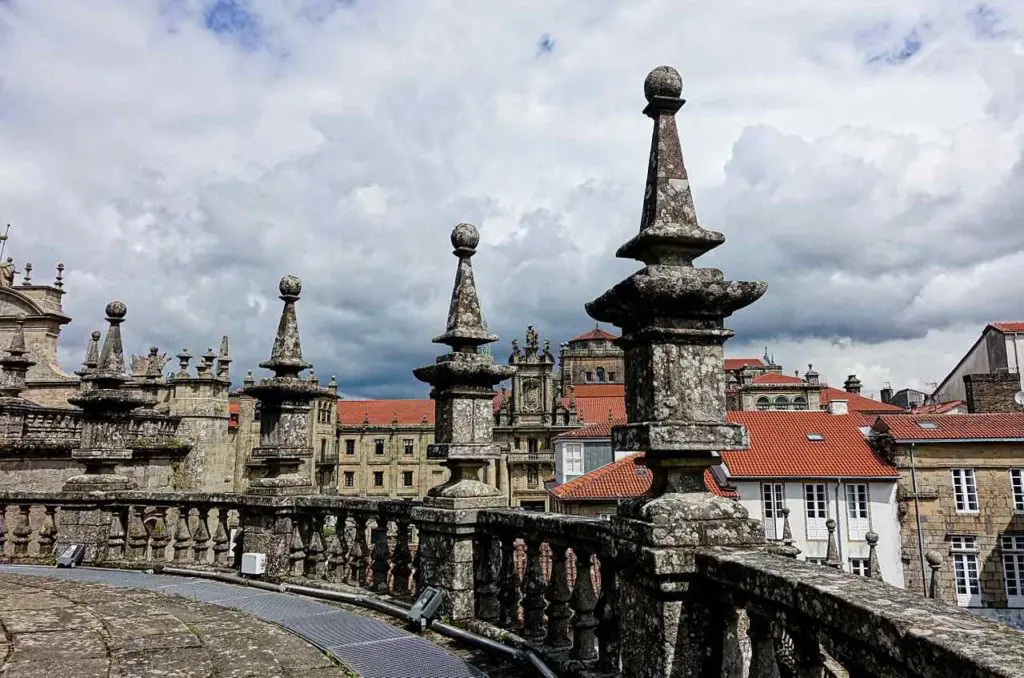 Santiago de Compostela is the capital of Galicia and without a doubt one of the places you have to visit during this road trip.
The city has a lot of religious significance and is considered to be the end of the famous Camino de Santiago. Pilgrims end up visiting the giant cathedral once they arrive in the city.
It's home to a shrine to the apostle St James the Great and is a sight to behold inside and outside.
As well as this, you have to check out Praza do Obradoiro and check out the Monastery of San Martiño Pinario while you're in Santiago. You won't be disappointed!
Pontevedra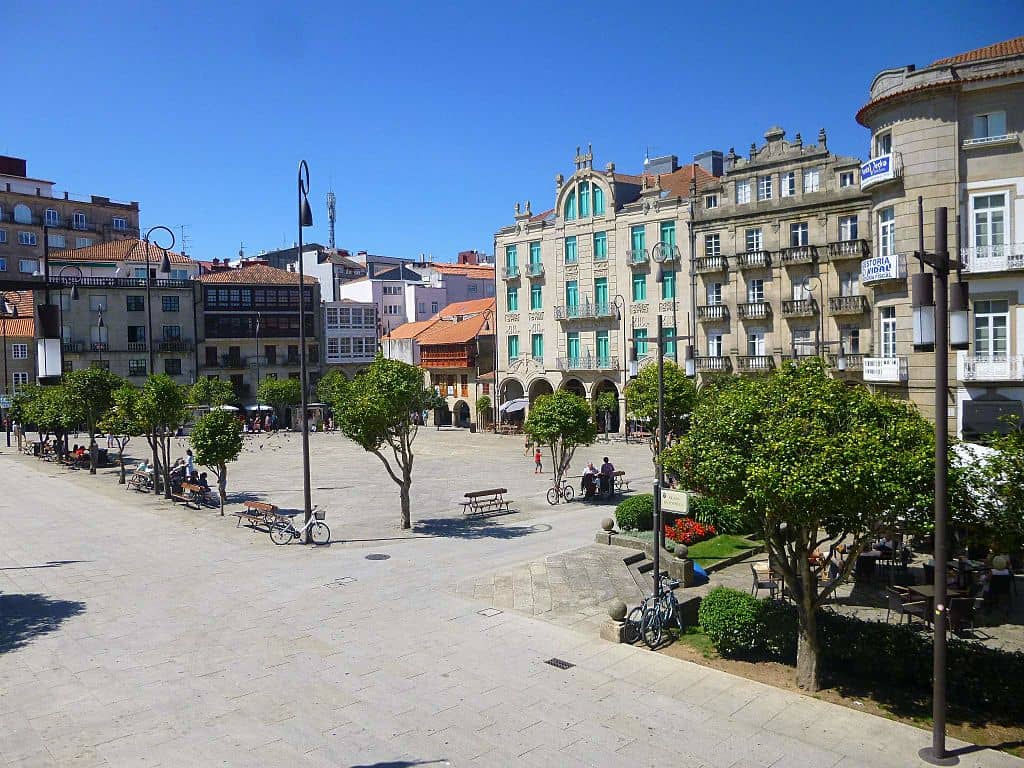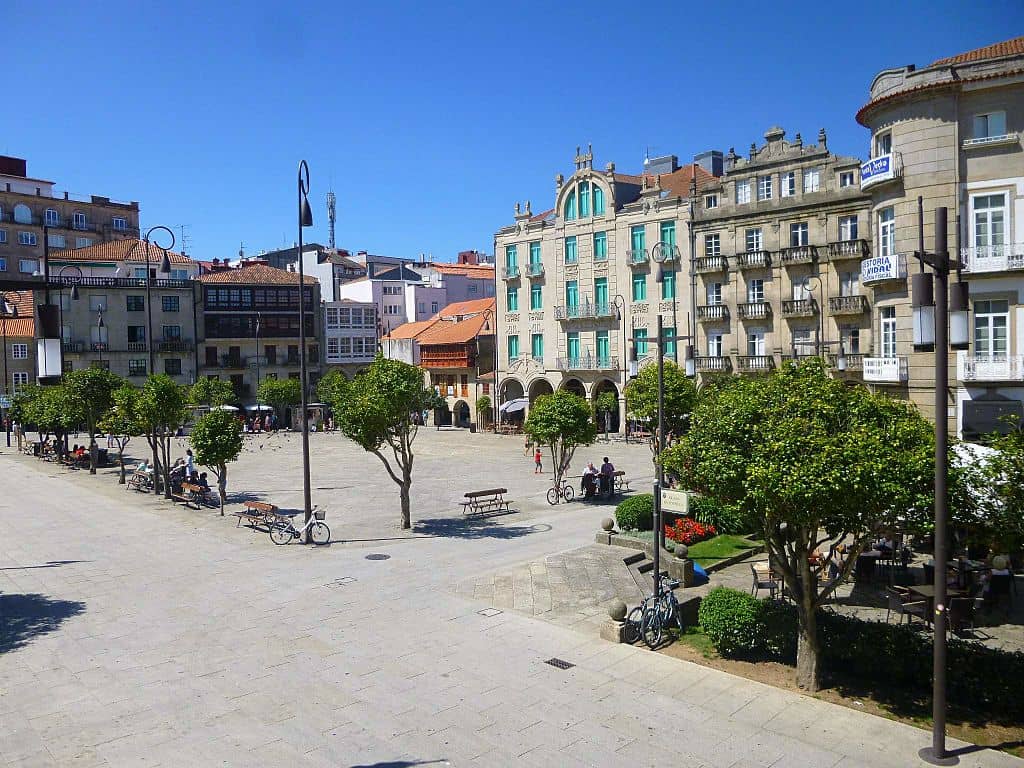 Pontevedra is home to one of the best-preserved old towns in Galicia and is a charming city you'll come across as you drive across the region.
The Ruínas de San Domingos are remnants of a 14th-century convent which used to exist in the city. While the city has banned cars from the city centre which means you're able to explore its medieval sights in peace and at your own leisure.
This makes Praza da Ferrería, the main square in the city, a great place to check out. This is where you'll find the best cafes and restaurants. Plus, it's where you'll come across the delights of the Capela da Peregrina and the Convent of San Francisco.
If you want to try some more food, you can head to the Mercado Municipal, which is the city's modern market. In here, you'll find all kinds of local delicacies from across Galicia such as tarta de Santiago (an almond tart) or orujo (a typical Galician liquor).
Ourense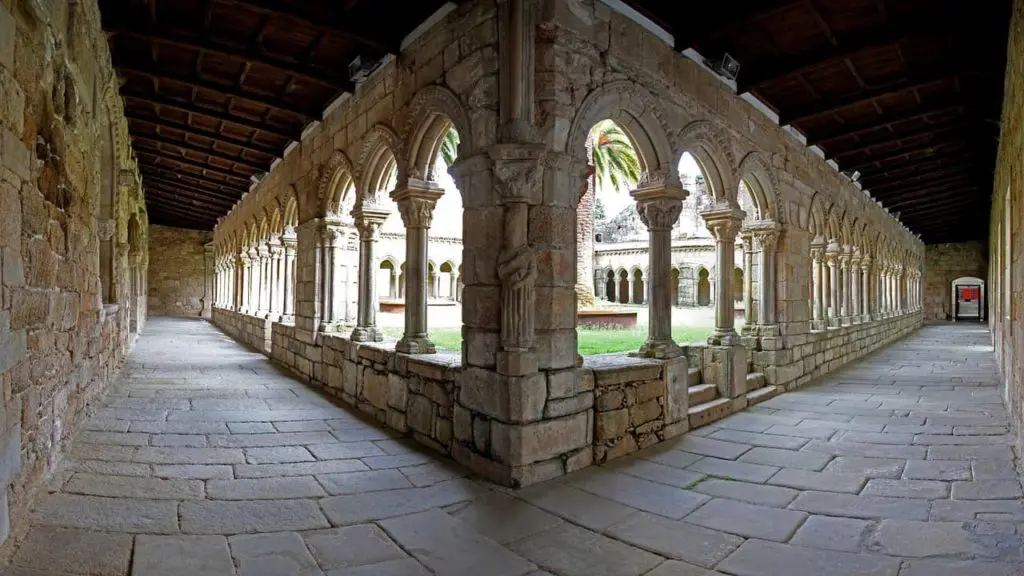 Ourense isn't the most well-known place in Galicia never mind Spain, but it's one you have to visit during this road trip.
This small city an hour away from the Atlantic coast is beautiful and has something for everyone.
You'll find hot springs in the city, which might surprise you. A visit to the springs by the river Minho or the hot fountains at As Bargas, which date back to Roman times is a must.
One of the best things about Galicia is the food and in Ourense, you're often presented with some free tapas if you order a drink at the bar. another brilliant reason to visit this great little city!
Cape Finisterre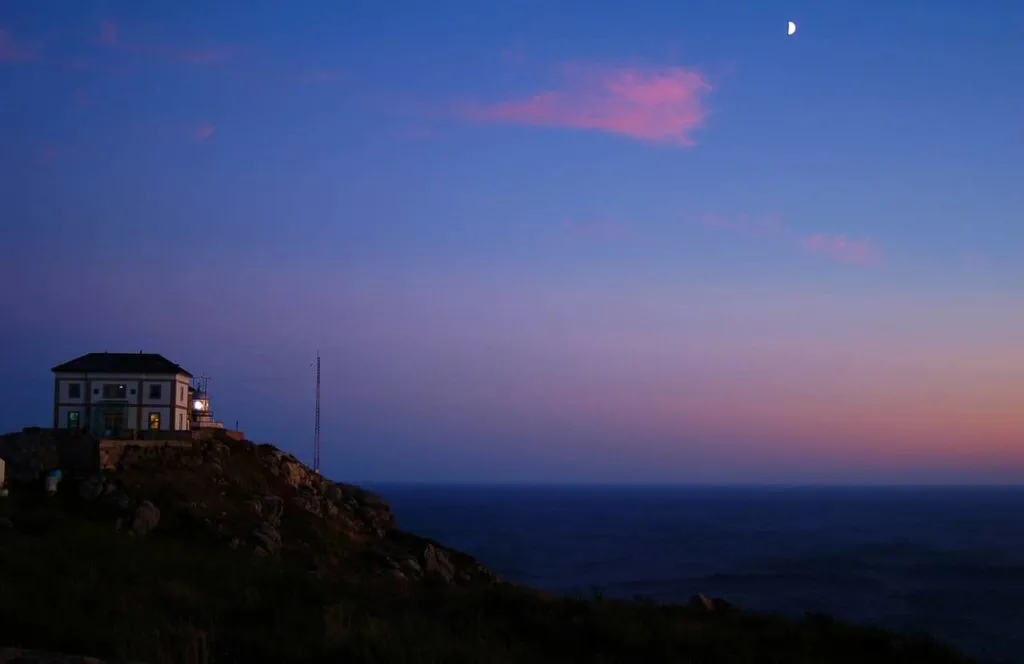 Cape Finisterre is one of the most obscure places you can visit on a road trip in Galicia, but it's one you should go out of your way to see.
It's located on the western edge of Galicia, and its name gives a clue to its location. Finisterre is a reference to the end of the earth, which it might have felt like to the ancient Romans who once populated the region.
The views here are incredible as you look out towards the vast Atlantic Ocean. If you can visit before the sun sets, do it. The sight of the sun being swallowed by the sun is one you won't forget!
Things To Do While Driving Around Galicia
While Galicia may not be the most visited place in Spain, you'll still find plenty of things to do here.
The irony is that Galicia has so many things to do it's a wonder it's not more popular than it is. This is probably due to the lack of sun you'd get if were to visit Andalucia for example.
Still, this shouldn't put you off and the lack of tourists compared to warmer parts of Spain means you can enjoy the following activities without the hordes of tourists you'll find elsewhere!
Hiking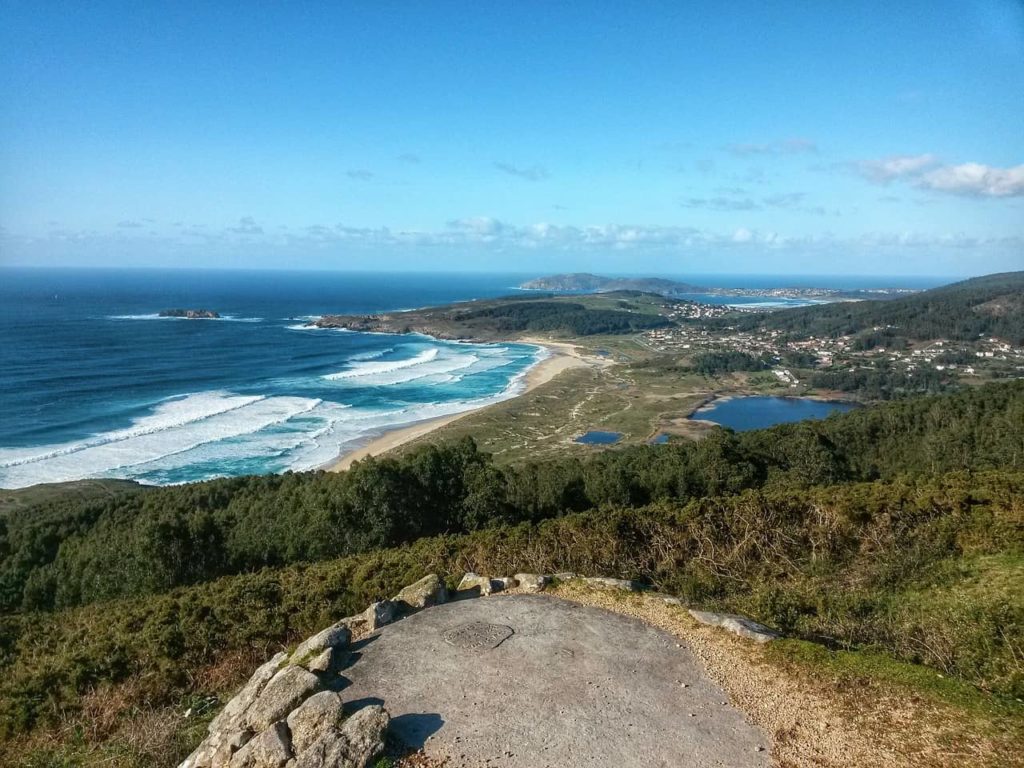 Galicia is blessed with some of the best scenery in the country. If you're backpacking Spain and looking for a place to go hiking, you won't many better spots than Galicia.
This is the region where the Camino de Santiago ends after all. So it's no surprise to discover there are a wealth of trails and hikes you can do.
Places like Cape Finisterre and Mount Agudo mean hiking in Galicia is an enjoyable and scenic way to explore the region!
Eat a Lot of Seafood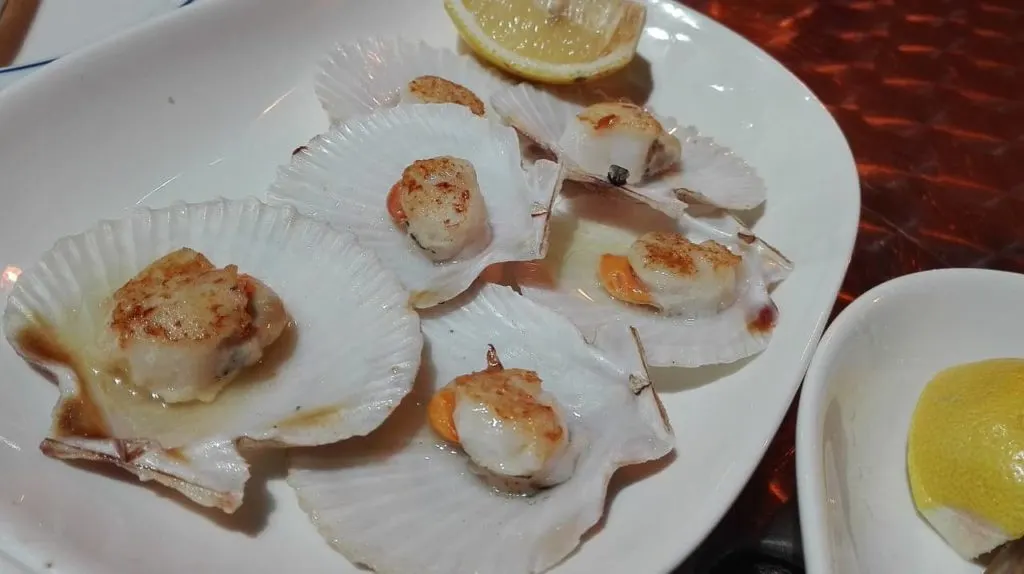 Galicia is famous for its seafood. Its location in the northwest of the country next to the Atlantic Ocean means there's an abundance of seafood to eat.
One of the most famous delicacies is pulpo, or octopus. This won't be to everyone's taste, but it is worth trying if you've not eaten octopus before.
Virtually every restaurant or cafe you frequent will have some form of seafood. Make sure to try out a wide variety of dishes as the food in Galicia is one o the key attractions of the region.
Check Out The Amazing Beaches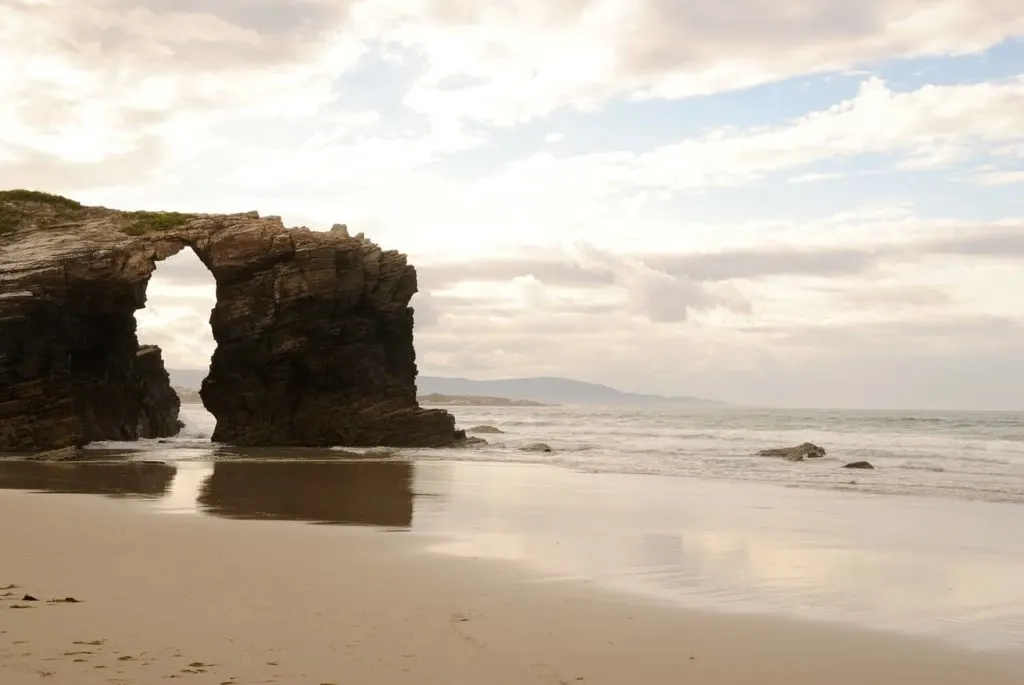 Despite being cooler than most of the other parts of Spain, Galicia still has plenty of excellent beaches.
The cooler air and distance from the tourist hot spots have their advantages too. You won't have to deal with extreme heat, which is common in Andalucia. Nor will you have to deal with thousands of people at the beach.
The Beaches such as As Catedrais, Playa de Rodas and Playa de Riazor are still popular, but you can enjoy their beauty without the hustle and bustle you'll find in other parts of Spain.
Example Galicia Road Trip Itinerary
This is an example of a Galicia itinerary you can do while you're in the region. If you want, you can follow it to the letter, take it as a rough guide, or create your own one instead.
My intention with this itinerary is to give you an idea of what you can see, how long it takes to get places and what you can do in between.
If you feel this itinerary will work for you, then, by all means, follow it. If not, using it as a tough guide and changing your itinerary to suit your needs is a good idea.
Day 1 – A Coruña to Santiago de Compostela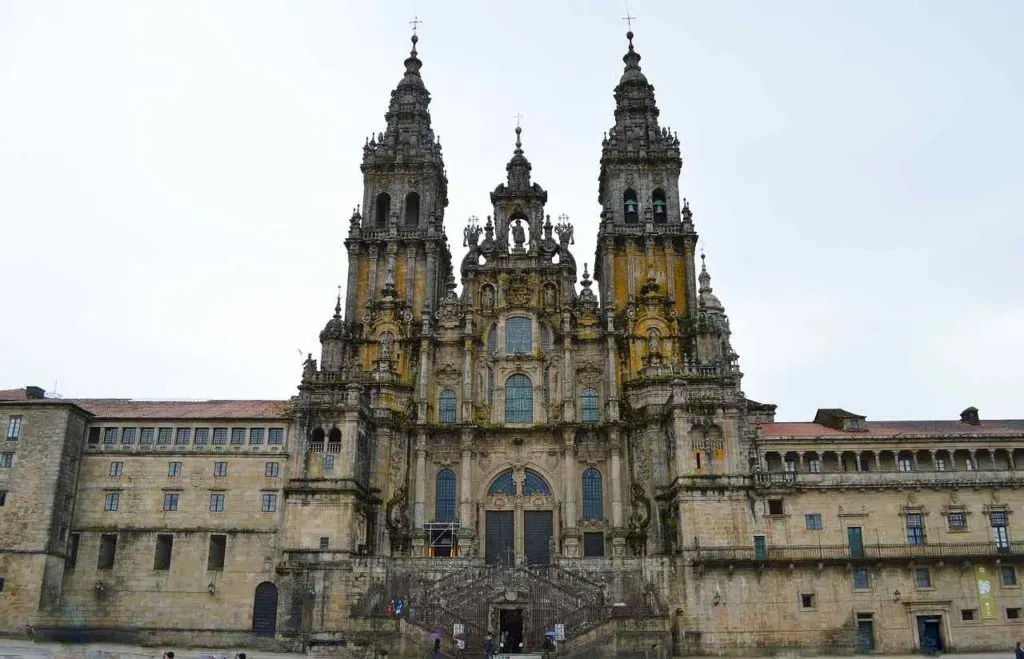 Distance
74.1 km (46.1 miles)

Time without stops
50 minutes
The first leg of the road trip sees you drive from A Coruña to Santiago de Compostela. There are two ways you can approach this drive.
The first is to drive straight between the two cities. This is a good idea if you want to spend more time in Santiago at the expense of other places in Galicia. However, if you don't it might be better to take a longer route.
One such route will take you out to the most western point of Spain, Cape Finisterre. This spot was what the Romans considered to be the end of the world and is absolutely beautiful.
It takes just over an hour to get there and is worth visiting as it doesn't add a significant amount to the overall journey.
There are several beautiful beaches along the route back to Santiago, including Cee. So if you want to sting the day out you can. Another option is to drive to Santiago early, spent most of the day there and make the trip to Cape Finisterre in the evening.
This way you'll get to see the stunning sunset, which is worth the trip to Galicia by itself!
Day 2 – Santiago de Compostela to Pontevedra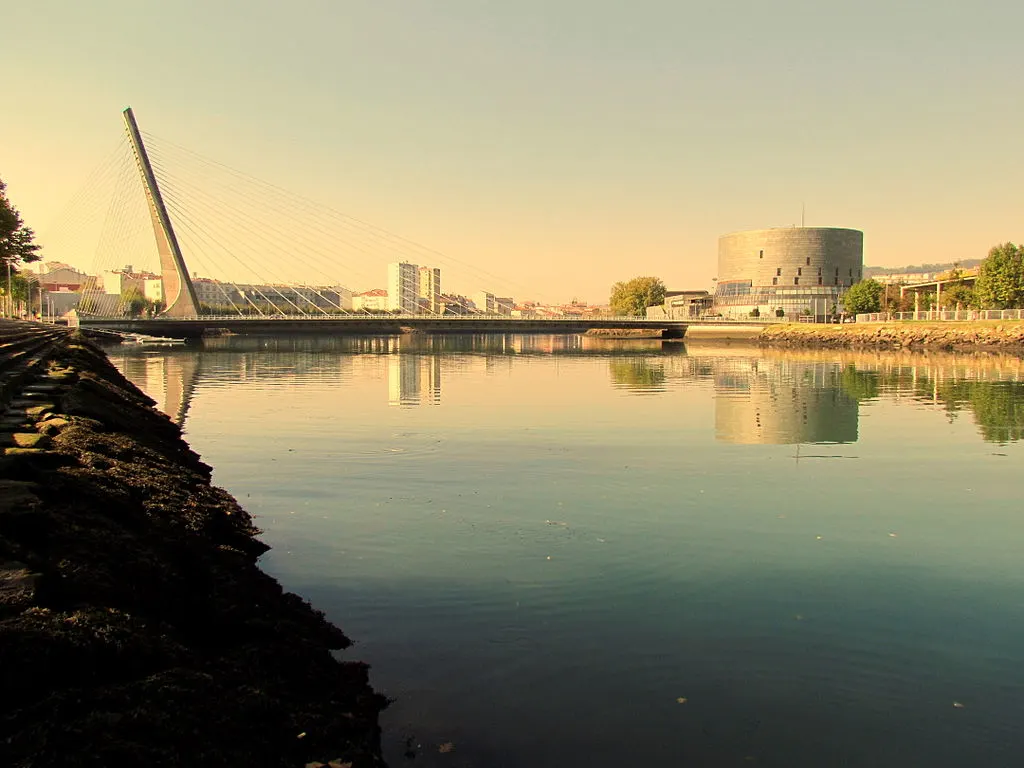 Distance
62.9 km (39.1 miles)

Time without stops
50 minutes
The second leg of the trip sees you make the short drive from Santiago de Compostela to Pontevedra. It takes around 50 minutes to complete the journey, which leaves plenty of time for you to spend the rest of the day exploring.
Again, you have two options. You can either spend the majority of your time in Pontevedra, or some extra time in Santiago, or you can explore the surrounding area.
There are some interesting places to discover in this part of Galicia. Ribeira is a beautiful little town that is worth exploring, while Dunas de Corrubedo is a fantastic place to visit on a warm day.
It's a sand dune which has a collection of boardwalks allowing you to explore the area. You'll find multiple beaches, spots for bird-watching and two lagoons.
As nice as Pontevedra is, I wouldn't blame you if you wanted to spend the majority of your day here!
Day 3 – Pontevedra to Vigo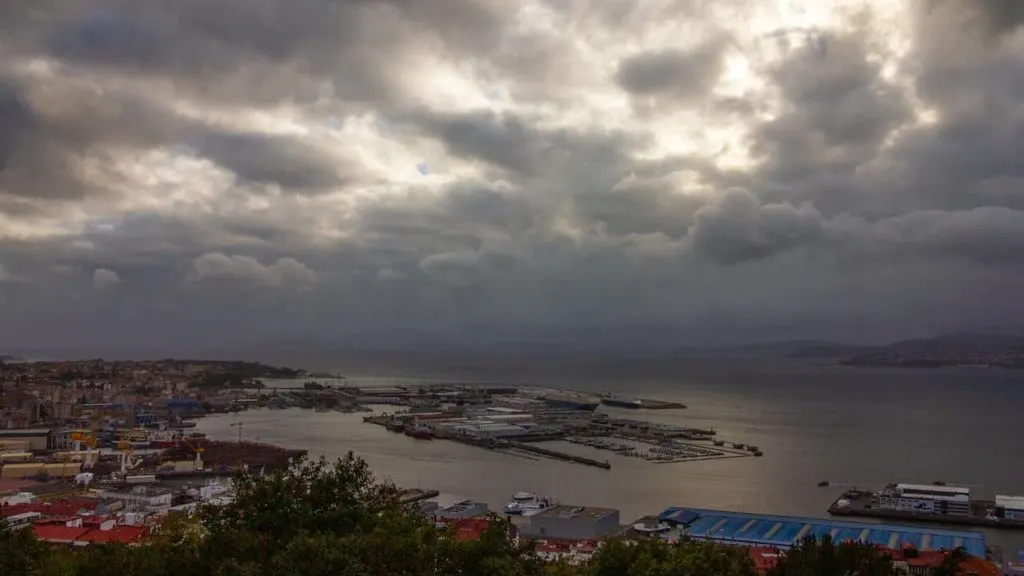 Distance
27.7 km (17.2 miles)

Time without stops
27 minutes
The third part of the Galicia road trip is the shortest drive of the lot. It takes under 30 minutes to drive between Pontevedra to Vigo.
Again, this leaves you with a few options. You can spend part of the day in Pontevedra and the rest in Vigo. This is a good option, especially if you didn't see much of Pontevedra the day before.
Alternatively, you can check out some other places along the way. Playa de Lapamán, Cangas and Moaña are all worth checking out.
You'll find beautiful beaches, amazing seafood and quaint Galician towns for you to explore.
After you're done here, you can head to Vigo and explore one of the region's most fascinating cities. You'll find some beautiful structures such as O Farol de Urzáiz and the Salinae archaeological centre, which is home to old Roman saltworks.
Day 4 – Vigo to Ourense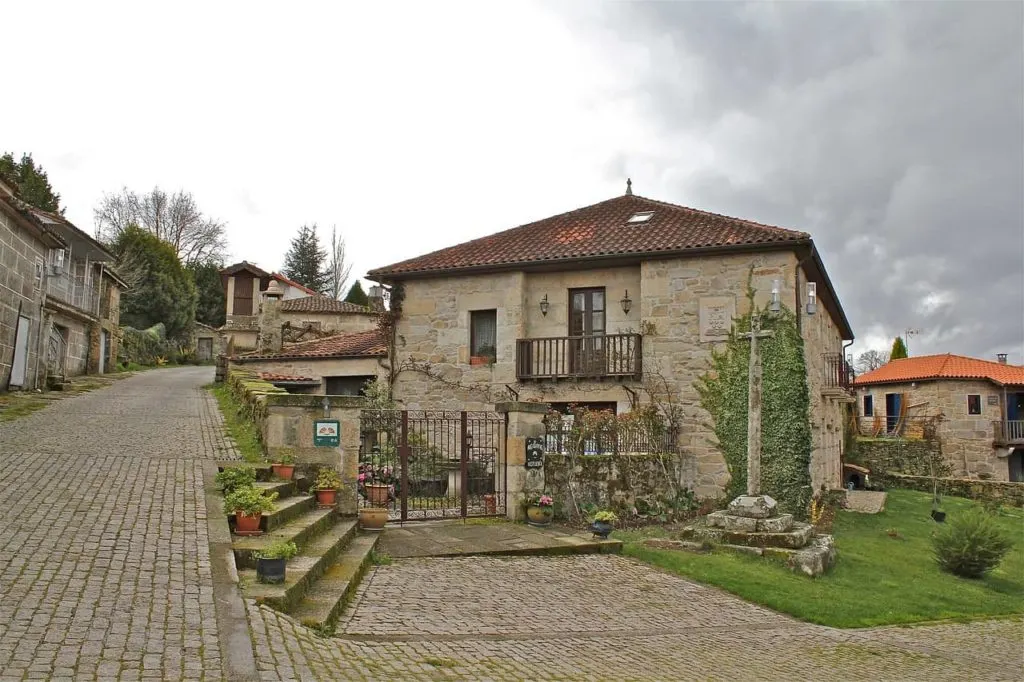 Distance
95.4 km (59.3 miles)

Time without stops
1 hour, 11 minutes
The fourth leg of the trip sees you move inland as you drive from Vigo to Ourense. This is the longest drive so far at just over one hour.
If you haven't spent much time in Vigo, then it's a good idea to spend the morning checking out the city. It's a fascinating place and it would be a shame to visit without seeing as much as you can.
There are a few places you can stop along the way, O Porriño, a charming little town, is one of them. You could even hop over the border into Portugal for a bit if you wanted to take a detour.
Other than this, there's not much to see along the way. It's probably better to spend more time in Ourense than stop along the way.
Once you're in the city, you can explore Casco Vello, the old town. It's a labyrinth of narrow streets that will take you back in time and where you'll discover many interesting shops and cafes.
You can also spend some time in one of the city's hot springs. There are multiple places across the city where you can take a dip, one of the most popular is at the end of the Miño River, Outariz pozas. It's a great place to spend the afternoon relaxing!
Day 5 – Ourense to Lugo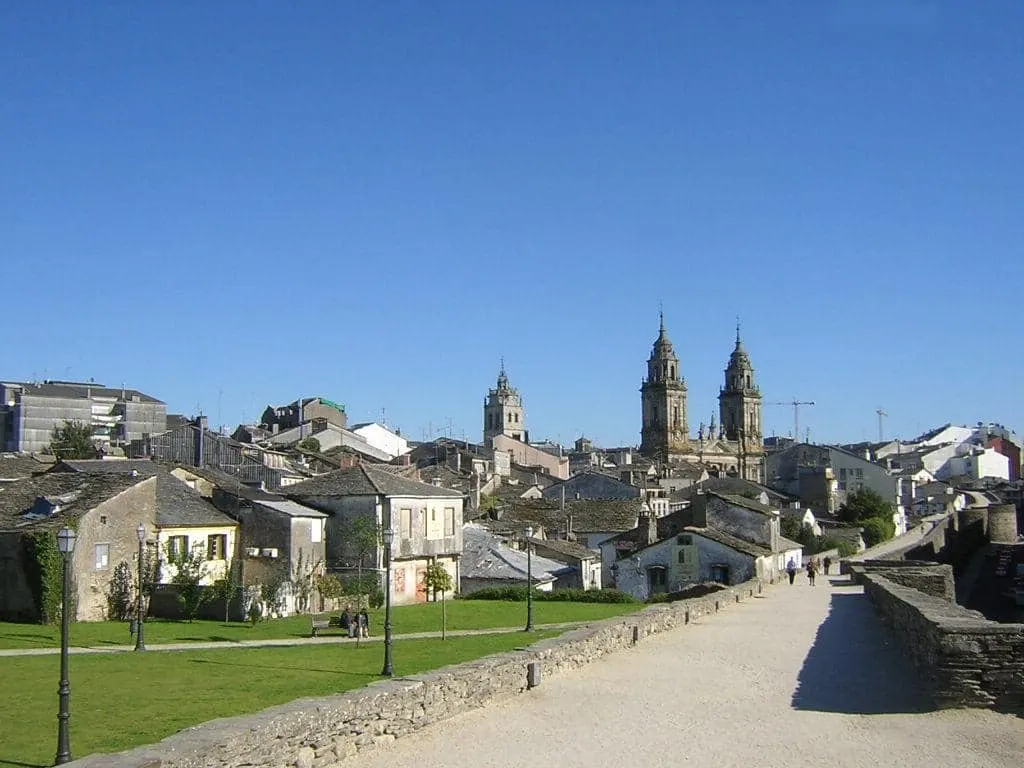 Distance
93.1 km (57.9 miles)

Time without stops
1 hour, 25 minutes
The penultimate leg of the trip sees you drive just under an hour and a half from Ourense to Lugo.
Again, depending on what you did the day before, you might want to spend some time in Ourense before you leave or head straight to Lugo.
There aren't many places to stop along the way. It's mostly small towns, so unless you want to stop at one of them for lunch, it's probably best to drive straight to Lugo.
Once you reach Lugo, there's plenty of stuff to do here.
You can explore the extensive Roman walls, which are some of the longest in Europe. 85 external towers line the route, and you can't leave the city without walking along it.
You can also check out Lugo's beautiful cathedral and the provincial museum, which will tell you all you need to know about the city's past!
Day 6 – Lugo to A Coruña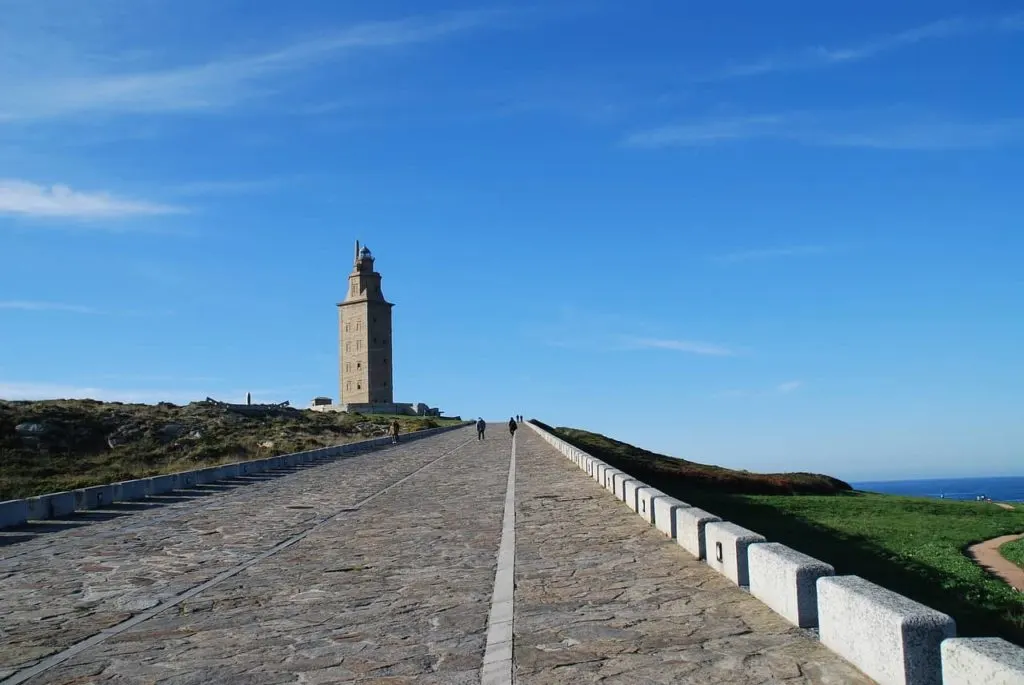 Distance
101 km (62.9 miles)

Time without stops
1 hour, 10 minutes
The final leg of the trip sees you returning to the starting point, A Coruña. This drive takes just over an hour to complete.
Depending on how much you saw of A Coruña before you set off on this drive around Galicia, it may be best to set off early.
A Coruña is a fascinating city and it's worth exploring before you head back home.
That said if you want to see somewhere you could make a slight detour to check out Ferrol. It's a charming city that's worth exploring for a few hours.
In A Coruña, the one place you have to visit is the Tower of Hercules by the coast. It's an impressive building and the views you get out to the Atlantic are worth the trip.
On a good day, you can relax at Playa de Riazor and take in the sunshine, or you can wander and explore the city and its various cultural sights.
How Much Does a Galicia Road Trip Cost?
Unfortunately, road trips cost money. You can't get around this, if you want to do any kind of road trip, you'll need to stump up the cash.
One benefit of doing a road trip in Spain is that it's cheap compared to other countries in Europe. Petrol prices are lower and so are other basics such as food and drink.
If you do your trip in a campervan, you don't need to worry about accommodation. Otherwise, this will be an expense you'll need to consider. But you certainly one break the bank in this part of the world.
Here's a link to a fuel cost calculator, which should come in handy for your trip. Using the fuel price data from a Google search for "petrol prices Spain", input the figure into the calculator and you're set.
I got a quote of €1.19 per litre driving the distance in a car with average fuel consumption of 5.7 litres per 100km. This led to a total of €30.81 for the trip. Considering the distance covered, that is a very reasonable price!
Even for one or two people that is a reasonable expense. Factor in the cost of renting a car a day, which is around €60, food and drink and any tours/activities you decide to do and the trip could come to around €150-200 per person for the whole trip.
This offers great value considering how many places you get to see along the way. A road trip in Galicia is an excellent idea if you want a cheap holiday in Europe that will allow you to see many different and beautiful places!
Need a Rental Car?
I use Rentalcars.com whenever I need to rent a car. They offer the most comprehensive listings of rental cars on the web. Plus, their deals are often cheaper than if you went straight to the supplier!
Need Travel Insurance?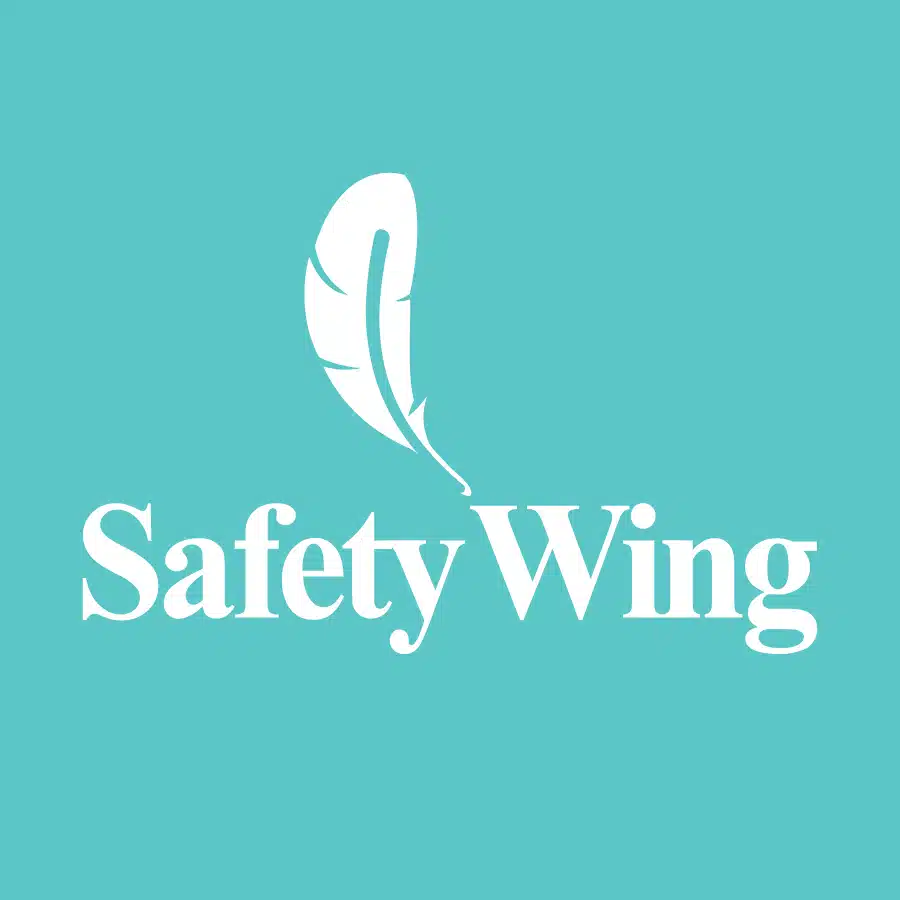 SafetyWing offers coverage that will give you peace of mind while you're on the road. If you want to protect yourself while you're on the road, then click the image to take a look at the options available to you.
Concluding Thoughts
A Galicia road trip is the best way to see one of the lesser-visited parts of Spain.
It's hard to describe just how beautiful this part of the country is. The scenery here is stunning and you have to drive around to do it justice.
Have you been to Galicia? Did you drive around to check out the region? Leave me a comment below and let me know your thoughts!
Looking For More Road Trips?
Andalucia Road Trip – Along with Galicia, Andalucia is one of the most fascinating parts of Spain. Check it out next with this itinerary!
Barcelona to Madrid Drive – Travel between the two biggest cities in Spain on this stunning drive!
Basque Country Road Trip – Another part of Spain that's beautiful, the Basque Country is perfect for road trips!
Catalonia Road Trip – Check out Barcelona and the wider Catalan area on this great road trip!
Pin For Later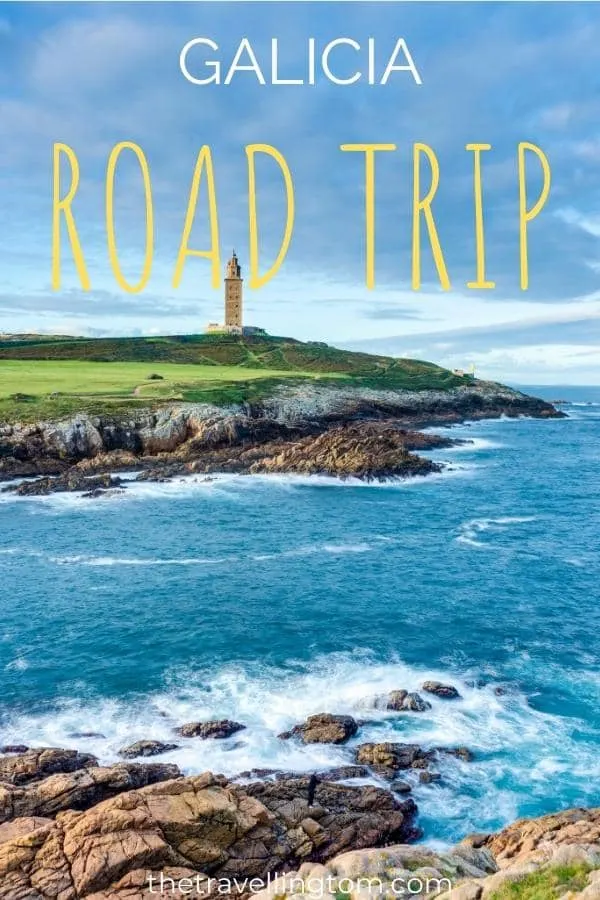 Tom is a travel addict who first left England to spend a year Down Under. Not satisfied with this, he then went to New Zealand, about as far away from home as he could get. He is now planning his next adventures in Europe and Canada while maintaining this blog. Check out the about me page to learn more!