Staying fit while travelling is tricky. It's hard to fall into the trap of neglecting your fitness while you're away! I asked my friend Tom from Synergy Health and Performance for a few tips on how to stay in shape while you're travelling! Here's what he had to say!
For many people, the idea of mixing exercise with travel or fitness is something only 'fitness fanatics' would do.
These people often have an unhealthy and unsustainable view of fitness.
Exercise is not a punishment for your gluttonous sins! Exercise can pick you up when you're down, re-energise your day when feeling lethargic, give you a sense of achievement, and provide an opportunity for social interaction and teamwork.
That doesn't mean you will always feel like doing it, so relying on routine and consistency rather than daily motivation is key to success.
Keeping that routine going during your travels is a great way to continue experiencing all the benefits listed above as well as keeping your routine going, making the transition back into your home routine seamless, avoiding the seasonal ups & downs of your fitness routine.
Here are 5 great fitness travel tips to keep you in top shape mentally and physically:
Table of Contents
5 Fitness Travel Tips
1. Rise & Shine
Holidays often have slow mornings whilst people wait for each other to get ready for your big day out.
Take this opportunity to fit in a short & sharp 15min HIIT bodyweight workout that can be done without any disruption to your day.
My morning routine whilst away consists of 2 sets of handstand press-ups, 2 sets of Bulgarian split squats, 2 sets of press-ups, followed by a quick 3-6min Ab Routine I put together specifically for my clients to do whilst away.
2. Get Adventurous
Your fitness time & your holiday time don't have to be separate. Why not integrate some active activities into your time away!
White water rafting, kayaking, renting bikes, hiking, rock-climbing and sea swimming are all great options. Plus, they are a great way to get out into nature and off the beaten track.
When inter-railing my wife and I had a 5 day stop in Verona. With some time to spare, we decided to get out of the city and rented bikes to visit a local vineyard.
Much cheaper than an organised tour and much more of an adventure!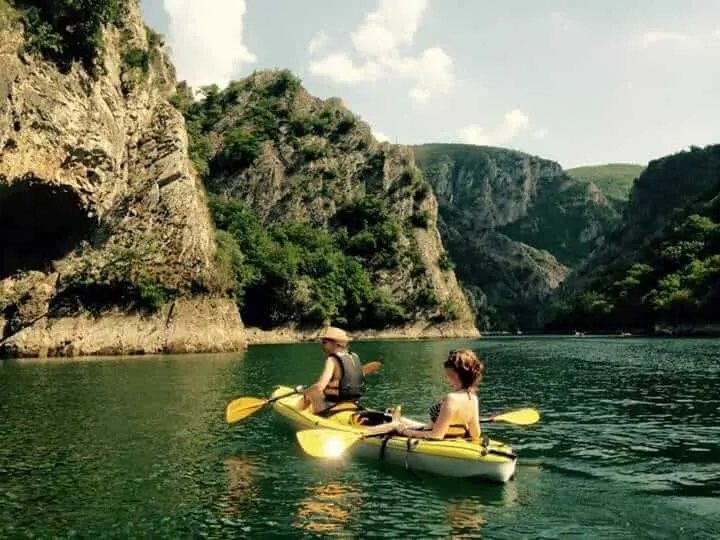 3. Never Miss a Chin Up Opportunity
Chin ups are the perfect opportunity to add a quick strength set into the day.
Whether it is a tree, climbing frame, or sturdy scaffolding you come across, make sure you blast out a quick set.
Can't do a chin up?
Try negative reps where you jump up to the top and lower as slow as possible for 5 reps.
I recently returned from a road trip in Bulgaria with my brothers and Dad. One place we stayed had a chin up bar in a park on the way in and out of town.
Each time we passed we had some fun seeing how many reps we could manage.
This was a fun part of the trip and although a physical effort, certainly part of the trip I look back on fondly.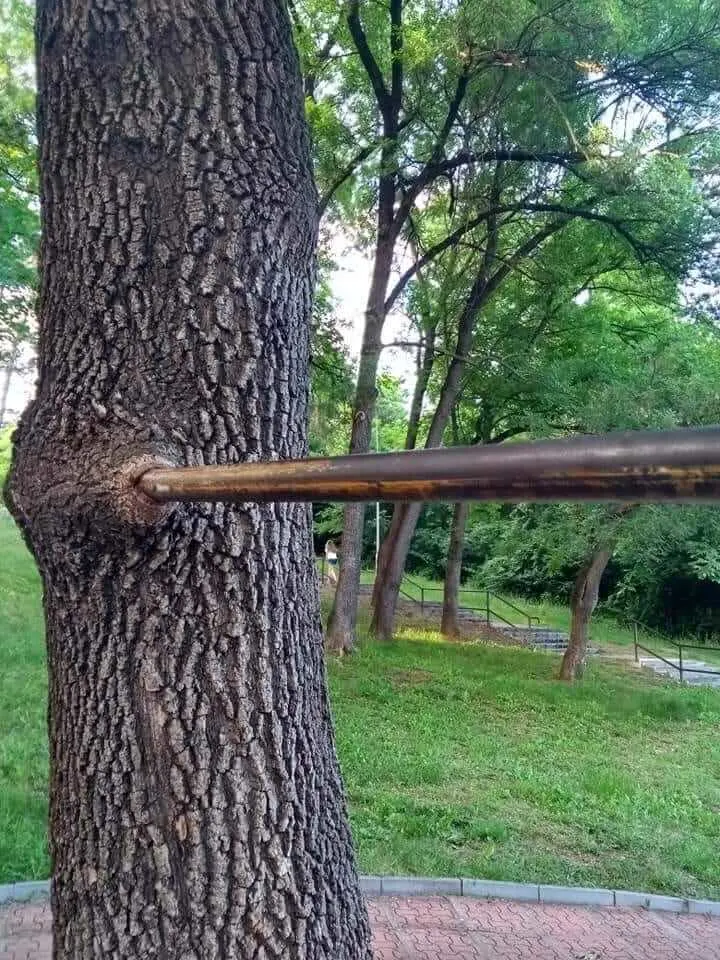 4. Get Connected!
With more European countries now providing home-from-home internet and phone service it couldn't be simpler to find a local gym to visit.
If I'm away for over a week I usually try to fit in one proper gym trip to a local gym. Many gyms offer a decent pay-as-you-go rate & is one of the best ways to meet some local people in a genuine environment.
Last summer my wife and I went with another couple (both Synergy members also) on a Balkans Road trip for 10 days around Croatia, Bosnia and Montenegro.
Whilst in Zadar, Croatia we jogged down to a local functional fitness gym called Elite Fitness and did a very sweaty workout.
I smashed the workout hard but paid for it on the steep uphill run back to our apartment.
All was worth it as we were rewarded with breakfast outside of ripe figs ready for picking in the garden we were staying at.
5. Eat Fresh, Stay Lean!
Many countries outside the UK have a much better availability and quality of fresh food and vegetables available.
Keep breakfast and lunch light saving yourself for a nice evening meal and drink or two in the evening.
A natural yoghurt and coffee is often all you need to start the day, ditch the bread & cheese in the morning which often just leaves you feeling lethargic for the 1st half of the day.
Grab a salad for lunch. In the UK a salad usually means 1 of 2 things. A few pieces of lettuce with a token slice of meat thrown on top, or a reasonable size salad (still mostly lettuce) with a normal portion of meat/fish that costs as much as a main meal in a restaurant.
Countries such as Macedonia, Greece and Croatia with a Mediterranean cuisine have much more substantial salads on offer with a variety of fresh veg, olives, leaner cheeses and grilled meats at a lower price. Get to dinner time with plenty of kcal left for a nice meal out.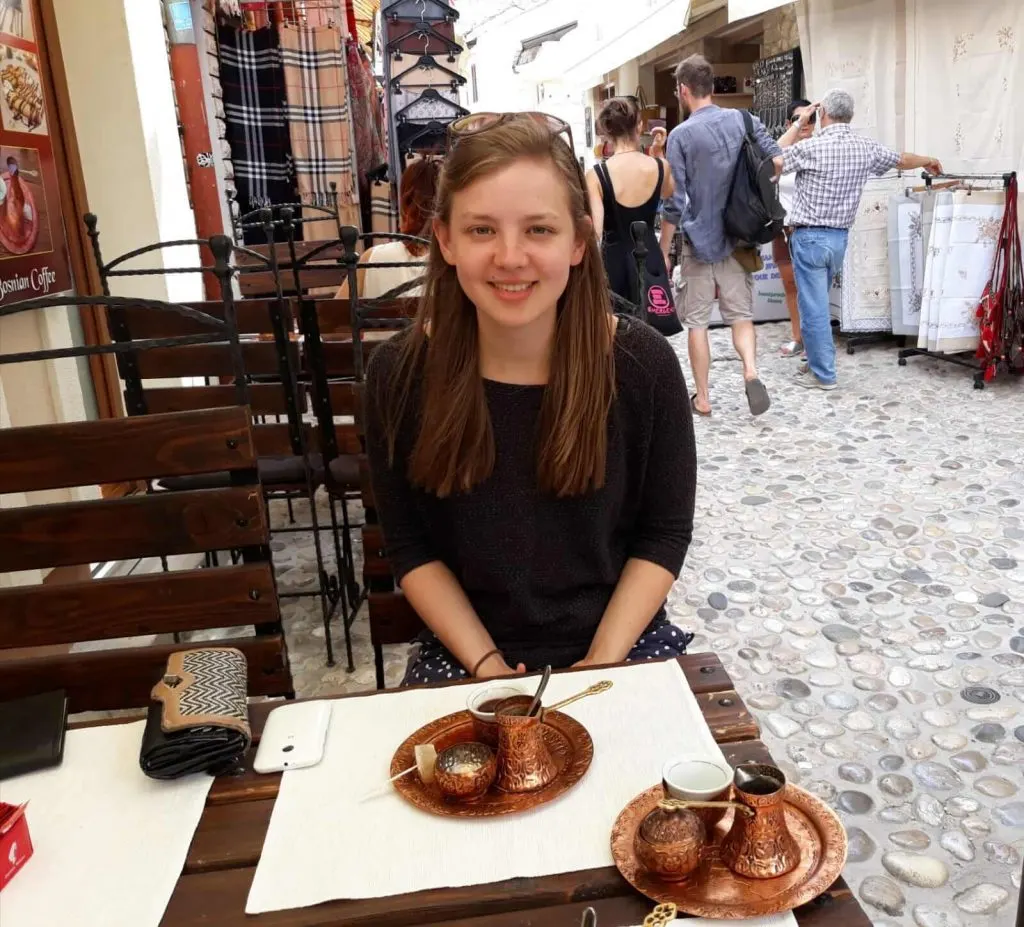 There you have it! Five super simple tips you can incorporate into your trip to keep you in shape while you're on your travels!
If you want to learn more about how you can improve your fitness and about Synergy, check out some of their articles here!
Tom is a travel addict who first left England to spend a year Down Under. Not satisfied with this, he then went to New Zealand, about as far away from home as he could get. He is now planning his next adventures in Europe and Canada while maintaining this blog. Check out the about me page to learn more!