Want to know some facts about Finland? This article will help you fill in the gaps in your knowledge about this Scandinavian country.
Finland is the easternmost of the Nordic countries and is home to over 5.5 million people.
I've spent a bit of time in Finland and it's a beautiful country, with a lot to see and do. It's a nature lovers' paradise, as well as having some quirky and beautiful cities.
If you're looking for Finland facts and some basic info such as the biggest mountain, the biggest lake, the origins of the Finnish language and what Finland is famous for, then you'll find all of it here!
You may know some of these facts about Finland already or they might be new to you. Either way, leave me a comment below and let me know how many of these facts you knew beforehand. I'm intrigued to see good your knowledge of Finland is!
Table of Contents
Quick Facts about Finland
Here are some basic facts about the country covering information such as the capital city, currency, highest mountain and biggest lake etc. These facts are useful to know if you're planning a visit to Finland and what to learn the basics before you travel.
Capital city – Helsinki
Currency – Euro (€)
Population – 5.5 million
Official language – Finnish and Swedish are the official languages, while there are several regional languages too including Sami.
Highest mountain – Halti, 1,324 m (4,343.8 ft) above sea level
Country number/prefix – +358
National Day – 6 December (Independence Day)
Area – 338,455 km2 (130,678 sq mi)
Member of European Union – yes
Largest lake – Saimaa 4,400 km2 (1,700 sq mi)
Time zone – EET (UTC+2); Summer (DST) EEST (UTC+3)
Driving side – right
National anthem –Maamme (translates to our land in English)
1. There are 187,888 Lakes in Finland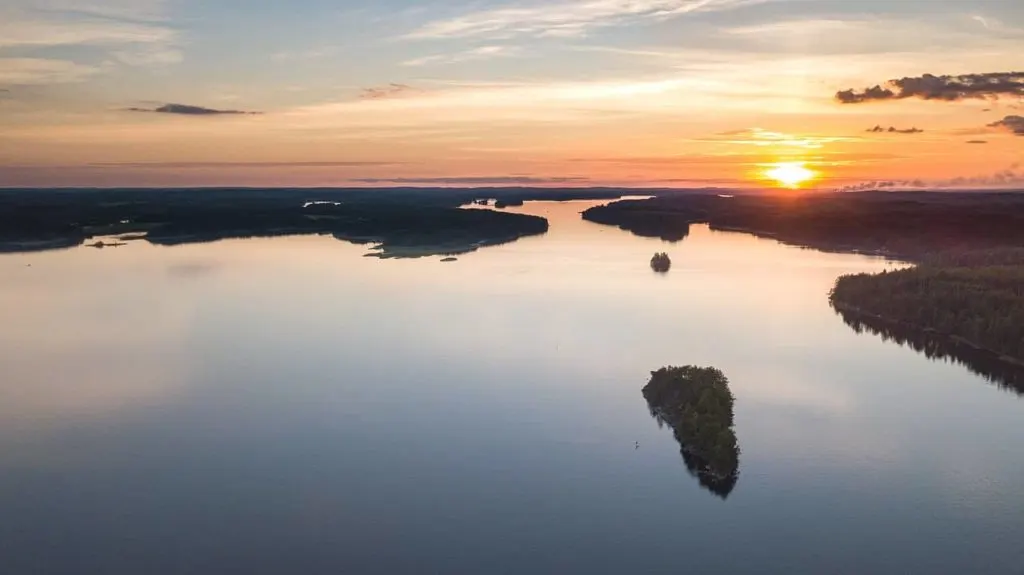 Yes, you did that correctly. There are 187,888 lakes in Finland!
That's a lot of lakes and why the country is often referred to as 'the land of a thousand lakes.' The largest lake in Finland is Saimaa at 4,400 km2 (1,700 sq mi).
According to Statistics Finland, there are 57,000 lakes larger than 10,000 square metres (110,000 sq ft).
2. The Moomins are Finnish
This might be one of the lesser-known facts about Finland, but the cult children's TV show, The Moomins was created by the Finnish illustrator Tove Jansson.
Moomins are white, hippo-lake creatures who have appeared in nine books, five picture books, a comic strip and a well-known TV series. If you wish to indulge your love of the Moomins while in Finland, you can visit Moomin World in Naantali.
3. Finland Has a Lot of saunas
Sauna is a massive part of Finnish culture. These small, hot and sweaty rooms can be found all over the country with estimates suggesting there are around 2.3 million saunas in Finland!
For a country with 5.5 million people, that's nearly one sauna for every two people! You can find them in apartments, forest cabins and even in the Burger King in Helsinki!
4. Angry Birds Was Created in Finland
That's right. One of the most popular apps of all time was created by students in Finland. They set up a company called Rovio Entertainment and developed the game which was released in 2009.
By 2015, the game had been downloaded more than 3 billion times collectively. Along with the success of Nokia's Snake and Clash of Clans, it's one of several popular mobile games with origins in Finland.
5. Finland is The World's Happiest Country
Countries in Scandinavia traditionally rank at the top of the UN's annual Happiness report and for the fourth year in a row, Finland tops the list!
The ranking takes a variety of factors into account regarding the quality of life. But what the result highlights is just how good a place Finland is to live.
6. Finland Has Some Strange Sports
We all consider football, hockey and tennis to be sports. But there are many other types of sports too. In Finland, there are some that stand out from the others.
Wife-carrying championship
Air guitar
Mobile phone throwing
Swamp Football
Mosquito hunting competition
Yep, that's right. All of the above are considered sports in Finland. If you're feeling adventurous, why not give them a go while you're there!
7. Finland Has One of The Best Passports in The World
According to the Global Passport Index, Finland has the second-best passport alongside Spain and Switzerland, just behind Germany.
Not bad for a small country in Scandinavia!
8. You Have The Freedom to Roam in Finland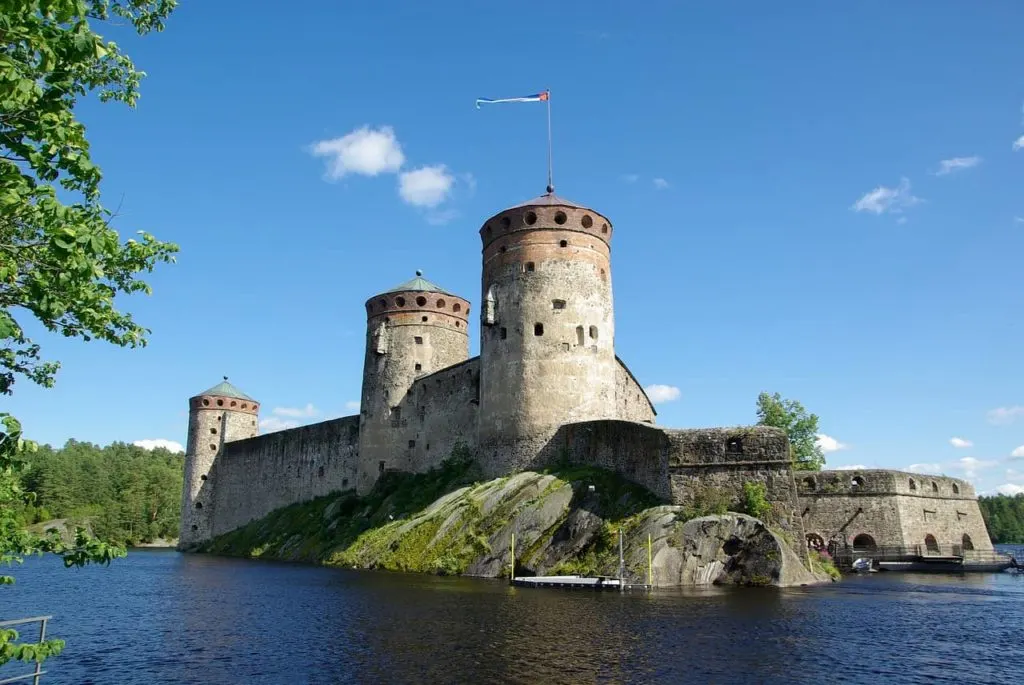 Just like in other Scandinavian countries such as Norway and Sweden, you have the right to roam freely in most outdoor areas.
This is fantastic if you want to explore all of the great places to visit in Finland. You can forage fruit and nuts, camp and enjoy the beautiful nature provided you keep the environment clean.
A brilliant deal if you ask me!
9. Finland Became Independent in 1917
This is one of the most interesting historical facts about Finland. The country only became independent in 1917 after it declared independence from Russia. The ensuing civil war was won by the White Guards who preserved Finland's independence.
Prior to 1917, Finland had been ruled by Sweden from the 13th century onwards until the Finnish War in 1809, when most of the Finnish-speaking areas of Sweden were ceded to the Russian Empire creating the Grand Duchy of Finland.
10. The Coldest Temperature Ever Measured in Finland Was -51.5°C
That's right, the coldest temperature ever recorded in Finland was -51.5°C (−60.7 °F) back in 1999 at Kittilä!
Temperatures can vary greatly across the country, as it stretches from the Baltic coast all the way to the Arctic Circle. Even if you're in Helsinki for the winter, you'll need to wrap up.
The average temperature can plummet to -5°C and reached as low as -34.3°C in 1987!
11. One-Fifth of Finland's Population Live in The Helsinki Urban Area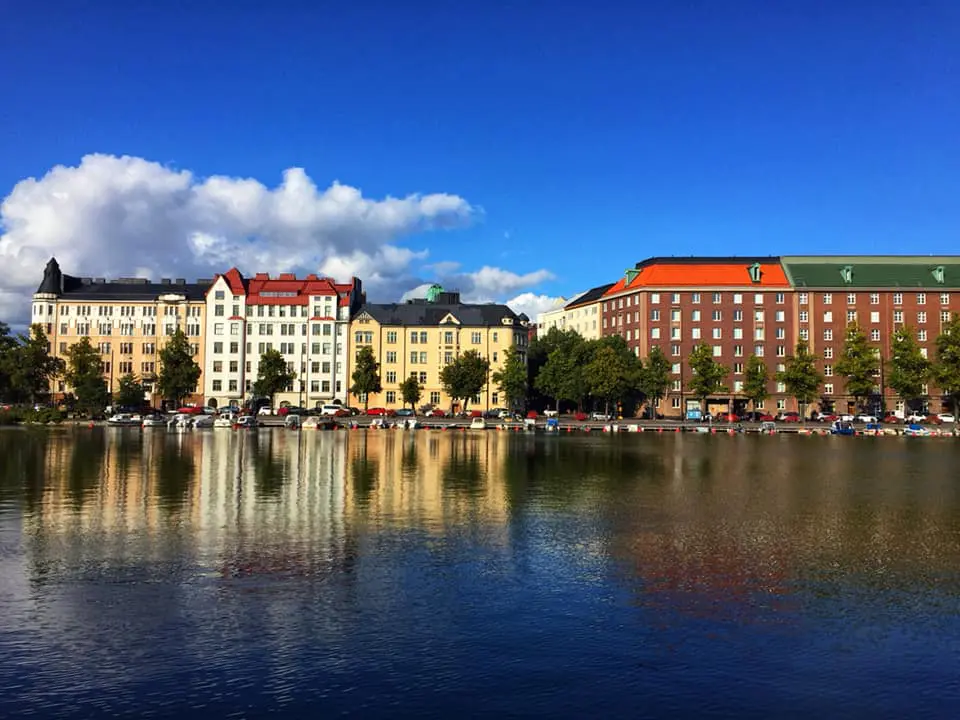 The population of Finland is highly concentrated in the south of the country around the Helsinki urban area. This makes sense when you think about it, as Helsinki is the biggest city and this is the most temperate part of Finland.
642,000 people live in Helsinki, while a further 1.47 million live in the metropolitan area. The remaining number of Finland's population is spread out across the country from the arctic circle to cities such as Turku.
If you're planning to stay 3 days in Helsinki, have a look at extending your stay to visit the less-populated parts of Finland. You won't be disappointed.
12. The Finnish Language is Different From Other Scandinavian Languages
Scandinavian languages such as Danish, Norwegian and Swedish are somewhat similar. It doesn't take a lot of effort to understand each of these languages once you have a base in one of them.
This isn't the case with Finnish.
Finnish is a Uralic language. This is the same body of languages that Hungarian belongs to and Sami, a lesser-spoken language in the northern reaches of Finland.
13. Finns Drink a Lot of Coffee
This is one of the most interesting Finland facts I came across while writing this article.
Conventional wisdom would have it that the Italians and Spanish are big coffee drinkers, and this is true. But the Finnish drink more than both of those countries!
So much, so that the average Finnish person consumes 12 kilos of the black stuff every year! Mindboggling numbers! Be sure to pop into a cafe while you're in the country and have a sip or two!
14. Finland Produces a Lot of Motorsport Champions
For a country with 5.5 million inhabitants, Finland punches well above its weight in motorsport. In the top level of open-wheel motor racing, Finland has produced three world champions, Keke Rosberg, Mika Hakkinen and Kimi Raikkonen for a total of four world championships between three drivers.
Finland has an even better record in the World Rally championship. Eight Finnish drivers have won a total of fourteen championships, with the last one in 2022.
Still, considering the small population, one thing's clear, Finns are demons behind the wheel!
15. Finns Don't Mind Silence
One of the common stereotypes about Finland is that they don't mind silence. As this report from the BBC highlights, that's generally true.
The reasons for this are multi-faceted and have everything to do with culture and history. The practice can be explained in this common Finnish saying, 'Silence is gold, talking is silver'.
16. Finland is 74% Forest
This is one of the most interesting facts about Finland, the country is 74% forest. This makes it Europe's most heavily forested country.
Considering a large portion of the population is clustered in the big cities, you can understand why there's so much forest in Finland.
17. Finland is Known as Suomi in Finnish
As we've discussed above, Finnish is a unique language. So it might not surprise you to find out that the word for Finland in Finnish is different.
The country is known as Suomi in Finnish. So when you're in the country and you see this word everywhere, you'll know what it means.
18. Heavy Metal is Very Popular
One of the many quirks of Finland is the popularity of heavy metal in the country. An intriguing fact is that Finland has more heavy metal musicians per capita than any other country: 53.5 per 100,000.
Multiple reasons exist to explain why this genre of music is so popular in Finland. One reason is that heavy metal allows Finns to process and deal with emotions they don't openly express.
Such is the popularity of the genre, Finland's entry to Eurovision in 2006, was a heavy metal band called Lordi. They won the competition with their song Hard Rock Hallelujah.
19. Finland Was The First Country in Europe to Give All Women The Vote
In a progressive move in 1906, the then Grand Duchy of Finland became the first country in Europe to give women the right to vote.
As well as this, the act also gave all men and women the right to vote and hold public office, the first country in the world to do so.
20. Finland is Home to Santa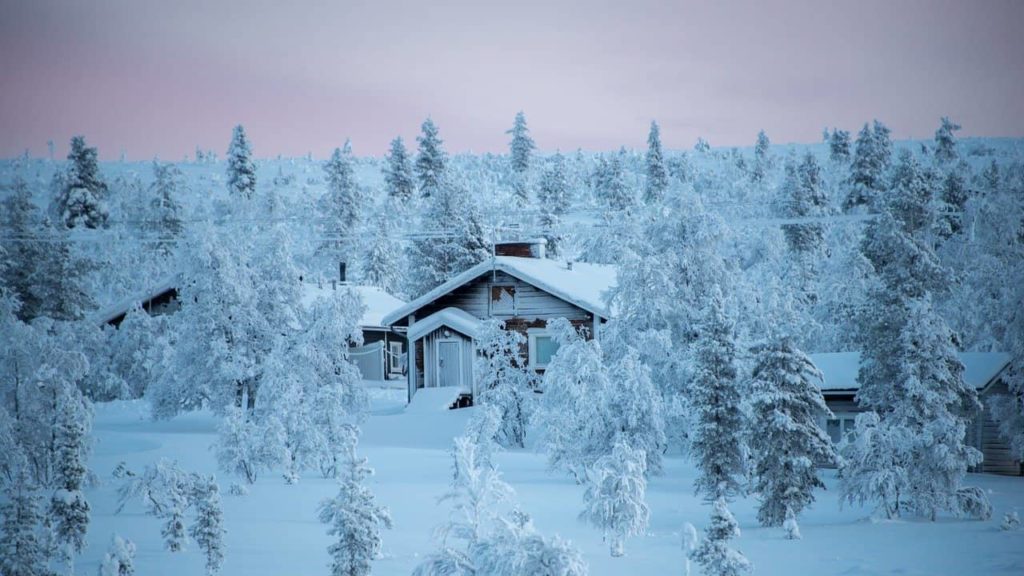 Well, this is only true in the sense that Santa is a fictional creation. But it's true that Lapland is in Finland.
It's found in the northern reaches of the country close to the Arctic Circle. If you visit Lapland during the winter, you'll come across reindeer and multiple people portraying to be the jolly man in the red suit known as Santa!
21. Every Parent Receives a Baby Box From The Government When Their Child is Born
Since 1938, expectant mothers have been given a baby box by the Finnish government. It contains a variety of items such as onesies, bibs, socks and the box itself which the baby can sleep in.
The box was introduced to combat the high infant mortality rates in Finland during the 1930s. 65 out of 1,000 babies died during that period. But the box, which is given to all parents, no matter their background, has helped Finland to achieve some of the lowest infant mortality rates in the world.
22. The Largest Palindromic Word Comes From The Finnish Language
A palindrome is a word or a phrase where the words read backwards to give the same word or phrase if it was read normally. An example in English is Hannah. Read forwards or backward, it gives the same word.
The Finnish language takes this one step further. Saippuakivikauppias is the Finnish word for a dealer in lye, which is caustic soda. This 19-letter word is the largest palindromic word in the world and one of the coolest Finland facts!
23. Finland Celebrates a 'Day For Failure'
One of the oddest Finland facts is that the country celebrates a day of failure.
Yes, you read that correctly, every year on 13 October, people across Finland celebrate their failures together.
The reason for the day was that failure is frowned upon in Finnish culture. The fear of failure can make people feel inadequate and afraid to take chances.
24. Finland is Home to The World's Second-Longest Tunnel
The Päijänne Water Tunnel is a water tunnel located in southern Finland. The tunnel starts at Asikkalanselkä in Lake Päijänne, Finland's second-largest lake and runs 120 kilometres (75 mi) to an artificial lake in Silvola.
The purpose of the tunnel is to provide fresh water for the over one million people living in the Greater Helsinki area.
25. Ruisleipä is The National Dish of Finland
Ruisleipä, rye bread in English, is so popular in Finland, it was voted as the national dish in 2017, the 100-year anniversary of Finland's independence.
It's usually eaten at breakfast, as a side at lunch or as a snack. No matter where you go in Finland, you won't fail to come across this popular Finnish delicacy!
26. Finland Has One of The World's Largest Archipelagos
Finland is a country consisting of lots of islands. There are upwards of 178,000 in Finland, a staggering number.
I remember passing some of these while on a ferry from Sweden to Finland. The coastal landscape was beautiful and tranquil. I wanted to jump off the boat and swim over to check them out.
If you visit Helsinki, you can check out the islands nearby. Odds are, wherever you are in Finland, you won't be too far from an island!
27. Finland is Home to The Rarest Seal in The World
That's right, this is one of the most obscure facts about Finland. It's home to the Saimaa ringed seal, which is the rarest seal in the world.
They have been living in the Saimaa Lake region for 8,000 years after it was cut off from the ocean following the last ice age.
Hunting, fishing, pollution and other reasons contributed to their numbers dropping to below 400. There is hope the population can bounce back, but right now the numbers are so low they're at risk of becoming extinct.
28. Speeding Can Be Expensive in Finland
When you visit Finland, you'll want to make sure you stick to the speed limit. That's because Finland has a unique system for dealing with speeding.
Speeding fines are calculated according to the offender's total income. So, the more money you earn, the higher your fine will be if you speed.
The former CEO of Nokia, Anssi Vanjoki, found this out to his cost in 2002 when he was fined 116,000 euros ($103,600) for driving 75 km/h (47 mph) in a 50km/h (31 mph) zone.
29. Finnish Athletes Punch Above Their Weight
This might be one of the most surprising Finland facts for many, but the country has an impressive record in athletics, especially at the Olympics, considering its size.
Finnish athletes have won a total of 303 medals at the Summer Olympics, which places them 14th on the overall medal list.
This is down to famous athletes such as Paavo Nurmi. Known as the Flying Finn, he won nine gold medals and three silver across three separate games.
Finland also has an impressive record in the Winter Olympics, with 167 medals in total, placing them 11th on the all-time medal table.
30. The Elvish in The Lord of The Rings is based on Finnish
Fans of the Lord of The Rings and The Hobbit books and films will enjoy this fact.
The author J.R.R. Tolkien devised the Elvish language for his set of books and turned to Finnish and Welsh to create it.
Tolkien even wrote his own version of the national myth of Kullervo, The Story of Kullervo, suggesting his fondness for Finland extended beyond his fascination with the language.
---
How many of these facts about Finland did you know beforehand? Which one was your favourite and this list made you want to travel to Finland? Let me know your thoughts in the comments below!
Tom is a travel addict who first left England to spend a year Down Under. Not satisfied with this, he then went to New Zealand, about as far away from home as he could get. He is now planning his next adventures in Europe and Canada while maintaining this blog. Check out the about me page to learn more!