It had been a dream of mine to attend a Formula One Grand Prix for as long as I can remember. I have been fascinated with the sport from an early age, and I always thought how great it would be to see these great cars and drivers up close!
For whatever reason, I had never managed to go to a Grand Prix before I left England on my Australian working holiday visa. Put it down to laziness, being stuck in my comfort zone, whatever the reason, I was determined to go while in Australia.
As ridiculous as this might sound, watching the F1 in Melbourne was number 1 on my list of things to do in Australia (sad I know!)
So I made sure I was in Melbourne for the race in March, come rain or shine (and there was a fair bit of rain), nothing was going to stop me from attending.
Not even having nowhere to stay and sleeping in the back of a Mitsubishi could stop this man from fulfilling a lifetime goal! It was brilliant and up there with seeing the British and Irish Lions as one of the best sporting experiences I've had!
Table of Contents
Watching The F1 in Melbourne
Tickets and Trouble
Getting tickets for the Grand Prix was my number one priority after finishing our Adelaide to Melbourne road trip in mid-February. It was a bit surreal settling back into hostel life after coming to Melbourne from Wilson's Promontory. However, I can't deny it was nice to be out of the campervan!
I love road trips and it was great fun, but being in a camper with 6 people for a week is a long time! I was happy to have a bit of space again.
It's perhaps a bit silly that the main thing on my mind was getting tickets to the F1 when we had just arrived in Melbourne, as we hadn't even explored the city yet.
So, in the next few days, I booked the tickets online, paid the surprisingly cheap $149 fee for 4 days access, and collected the tickets at Federation Square.
Great!
A tip when attending sports events is to ensure you have your tickets ahead of time. That way you can relax on the big day and not panic about buying or picking up tickets!
These tickets were for the Australian Grand Prix general admission. This was great, as I could choose where I wanted to view the race from! All I had to do now was manage my expectation and bide my time until the F1 circus rolled into town. If only it could have been that easy!
At this time, me and the two other guys I was travelling with were staying in a friend's flat and we didn't have accommodation.
As the Grand Prix loomed closer on the horizon, we had found accommodation but realised that it was fully booked for the days the F1 was in town.
With a week and a half still to go, we should have been fine, but we kept putting off booking a hostel until it got to the point 5 or 6 days before the start of the Grand Prix weekend, that there were no beds available in any hostels! Watching the F1 in Melbourne had just got slightly more complicated.
We were out of luck and short on ideas. Hotels were too expensive, sleeping in a park sounded cool and adventurous, but we all agreed it was a stupid idea. It was then that we came up with the idea of sleeping in a car. It was the best option we had, it would only be for a few days, it wouldn't be that bad, only we needed a car! So we came across a car rental place called Rent A Bomb (no joke!) and got the car for a few days.
So the crisis had been averted, we had our new home, a lovely Mitsubishi estate to be shared by three lads, not what I had envisioned when I dreamt of backpacking in Australia!
Realising The Dream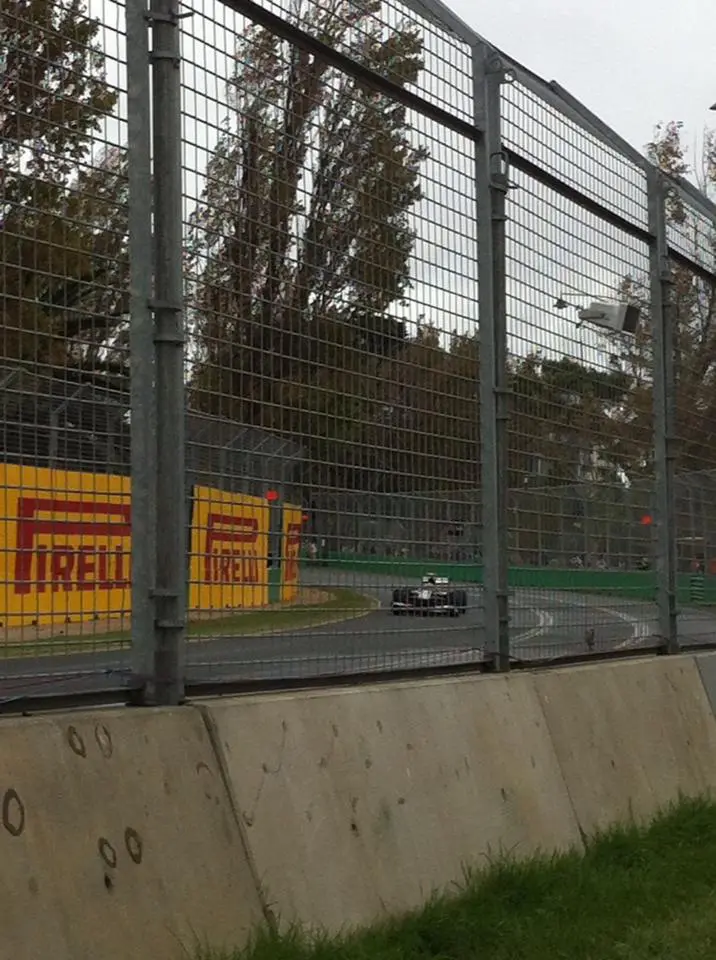 With our living situation sorted, it was finally time to go and watch the F1. The Grand Prix was spread out over four days, with Thursday a showcase day, practice sessions on Friday, qualifying on Saturday, and the race on Sunday.
Before we got to the Melbourne Grand Prix circuit in Albert Park, you could hear the roar of the cars from all around the city, it was ridiculous. If it was this loud, miles away from the circuit, how loud would it be up close!?
Thursday was a good day, the weather was nice and although there wasn't any F1 action, there were a lot of other activities going on.
There were numerous booths showing off classic cars and race cars, which appealed to the petrolhead in me.
There were also a number of performing acts, such as Nitro Circus, which were great fun to watch. This really whetted my appetite for Saturday, when I would finally get a glimpse of the cars up close!
Saturday brought with it a change of weather compared to Thursday. Melbourne lived up to its name as the city of four seasons, as the sunshine was replaced by grey skies and rain.
However, this did not dampen my enthusiasm (pardon the pun!) at all. I was just happy to finally be something I had dreamed of for a long time.
Unfortunately, the rain was that bad, qualifying was curtailed early, so I was a bit down as I didn't get my fill of action, but I still had the race the next day!
Race day was our midway point sleeping in the car and I think we were all looking forward to the next day when we could finally get back in a hostel again! The weather wasn't brilliant, but I wasn't bothered, I would have happily stood in the pouring rain to watch this.
For $149, my ticket enabled me to go anywhere along the boundary of the track, which is fantastic value for your money. Don't like your view, no problem, go and find a better spot.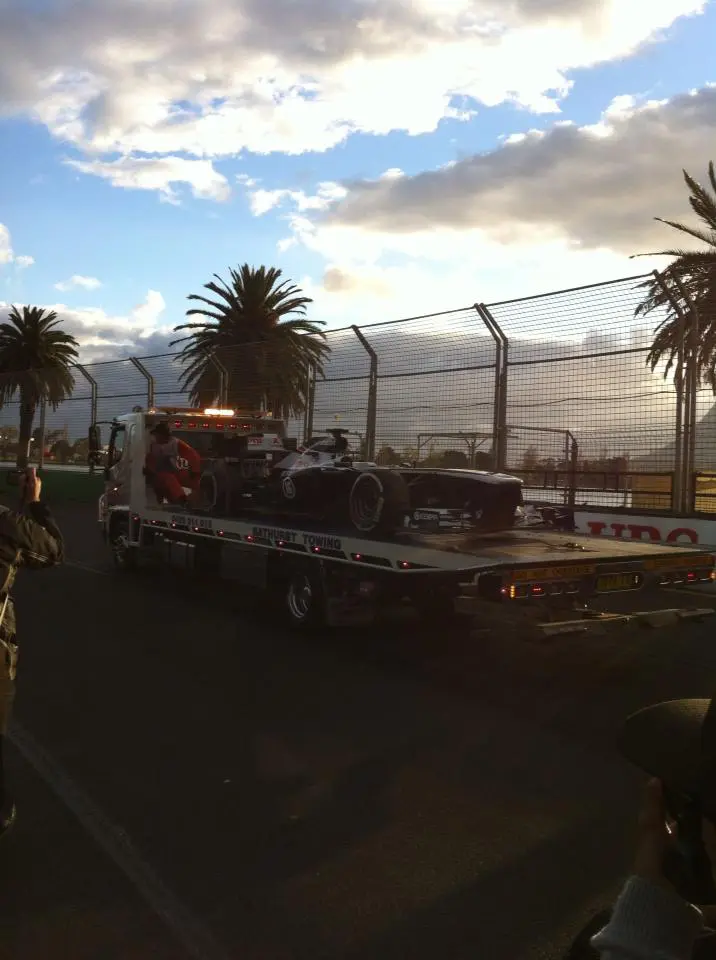 After watching the start, which was absolutely deafening, even with earplugs, we moved further down the track. Our new location offered a better view and a giant screen behind us, so we would actually know what was happening! The Grand Prix was quite the spectacle!
The vision of watching the F1 in Melbourne that I had in my mind prior to going to the race was completely different from what transpired! The noise was incredible, even with earplugs in it felt like my ears would explode! The speed of the cars was simply breathtaking, blink and you would miss them!
I must admit at times, it did get a little repetitive, as the cars whizzed past in a blur. If there hadn't been a giant screen behind us to follow the action, then it would have been a bit less enjoyable. But, as I was able to follow the race, see who was leading and then watch it myself first-hand, it was a great experience.
The race finished a lot quicker than I thought it would, maybe I was just so excited I didn't notice!
Once the race was finished you were allowed to enter the track, which was just surreal. You could smell the rubber and oil in the air and the sight of an F1 car going past on a pickup truck was just incredible! There were discarded bits of rubber from the tyres everywhere and I picked a few up as a souvenir!
This was now the worst part of the day, I had done something I had always dreamed of, it had been better than I could have imagined and now I had to go back and sleep in the Mitsubishi for a final night! That definitely wasn't part of the dream!
How You Can Be Watching The F1 in Melbourne Too
If like me, you're an F1 fan or just a sports fan in general, then I highly recommend going to the Australian Grand Prix if you are backpacking in Australia. It's cheap compared to other races around the world, especially in Europe, and there are lots of things to do as well as watch the Grand Prix.
Tickets can be purchased online on the Australian Grand Prix website and picked up on the day or at booths in Federation Square. A 4-day general admission ticket will set you back $185 and there is a range of packages to choose from if you have a bit more cash!
Need Travel Insurance?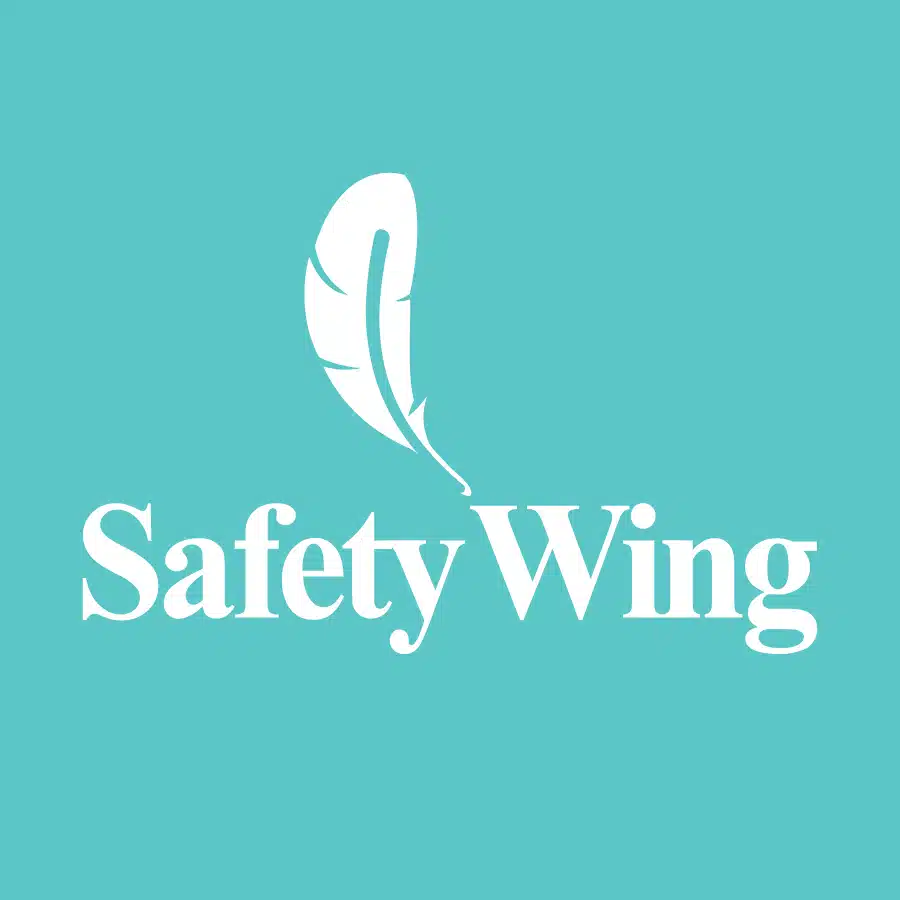 SafetyWing offers coverage that will give you peace of mind while you're on the road. If you want to protect yourself while you're on the road, then click the image to take a look at the options available to you.
Tom is a travel addict who first left England to spend a year Down Under. Not satisfied with this, he then went to New Zealand, about as far away from home as he could get. He is now planning his next adventures in Europe and Canada while maintaining this blog. Check out the about me page to learn more!